The Surrealism Website
Bernard Dumaine (1953-)


---
---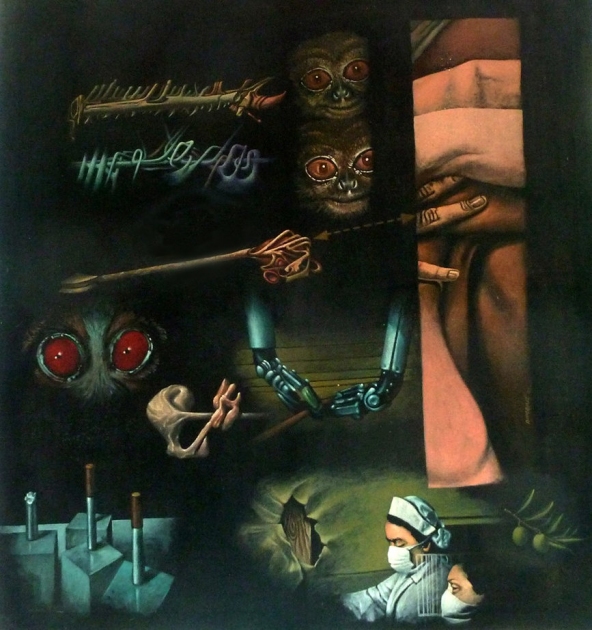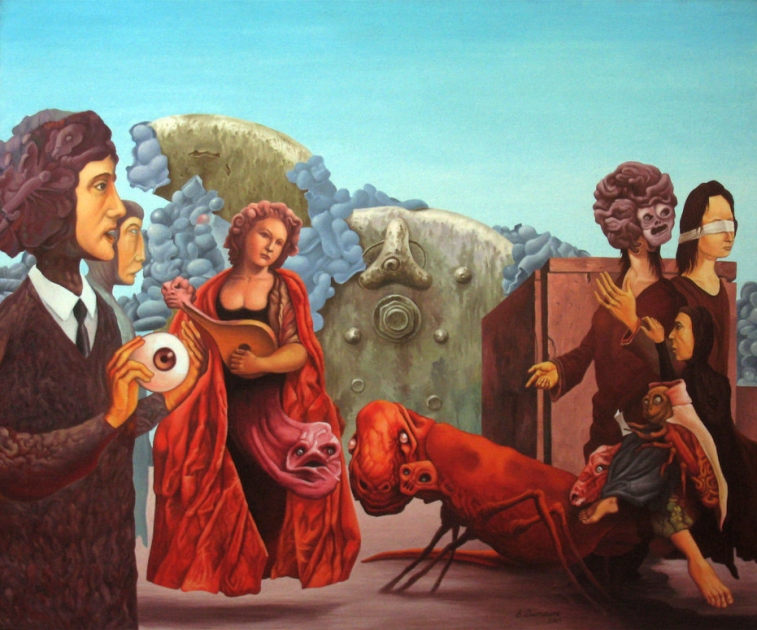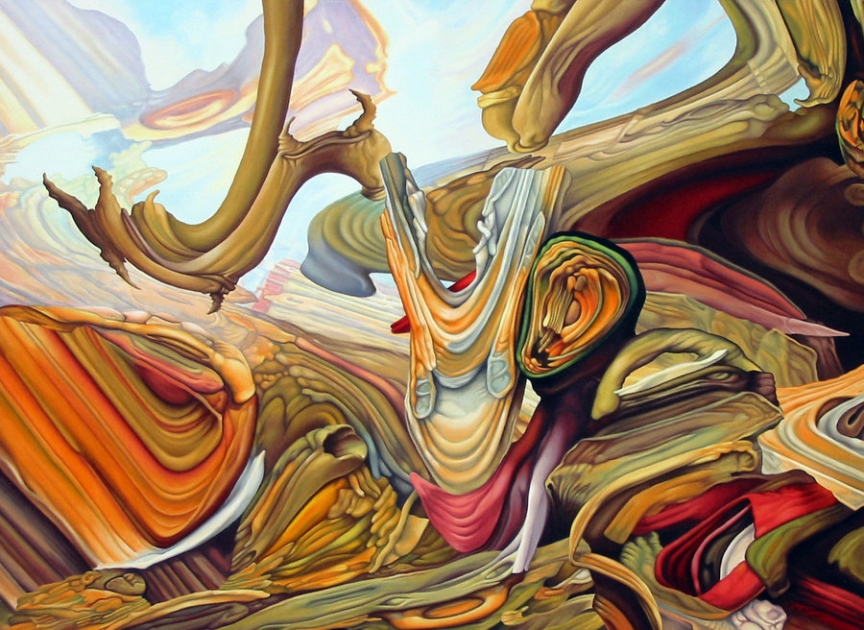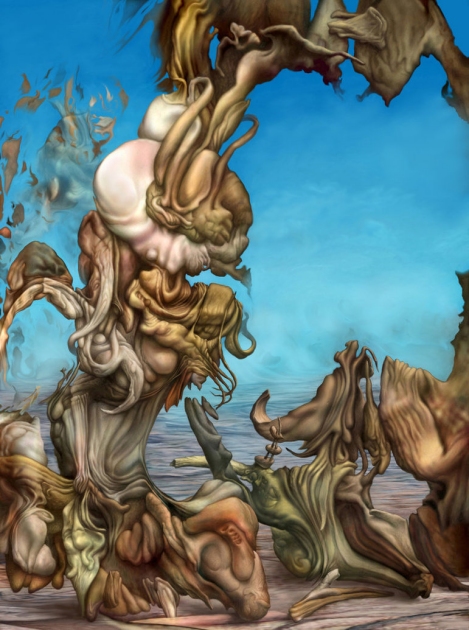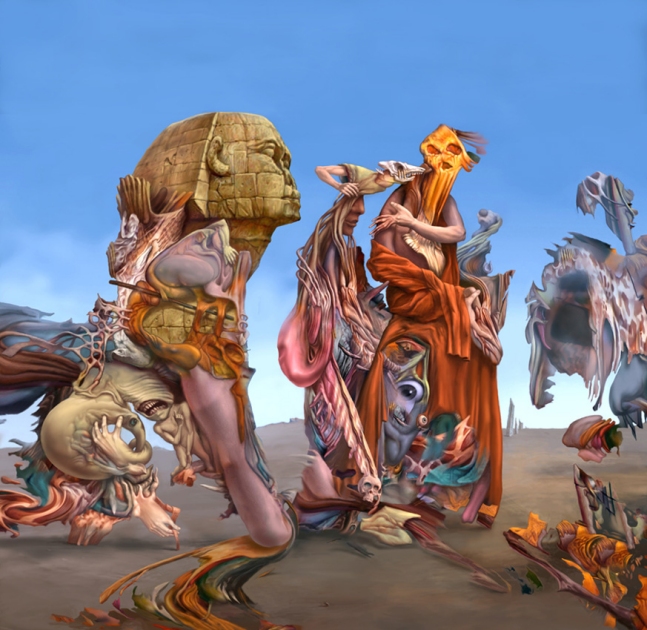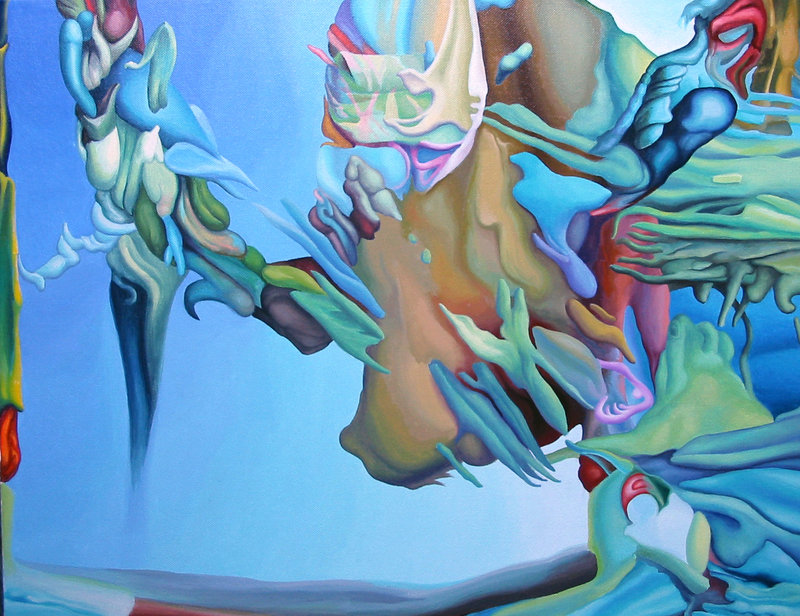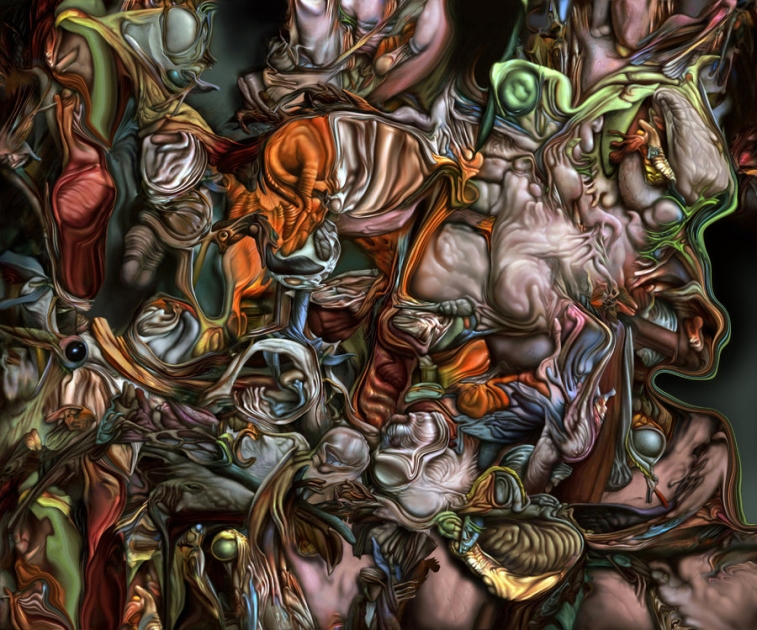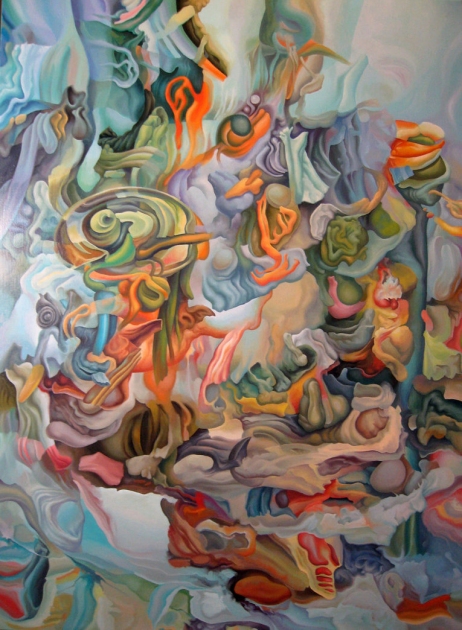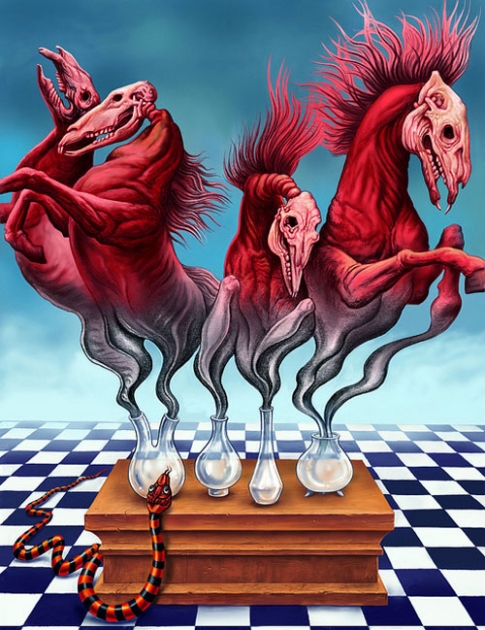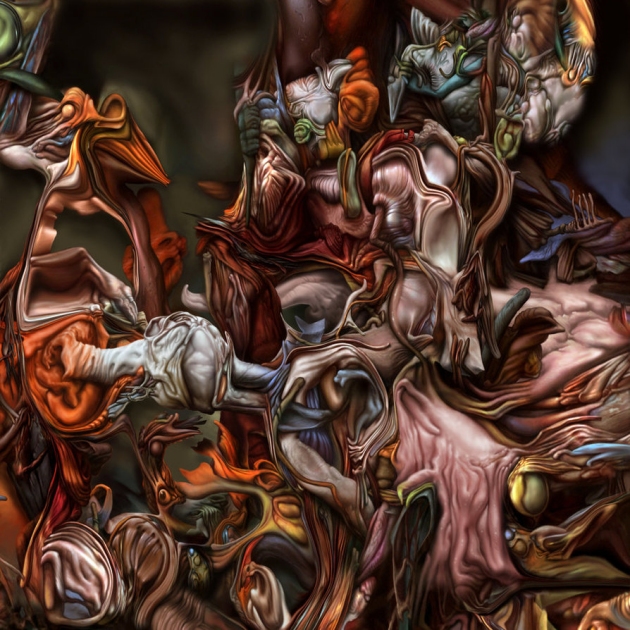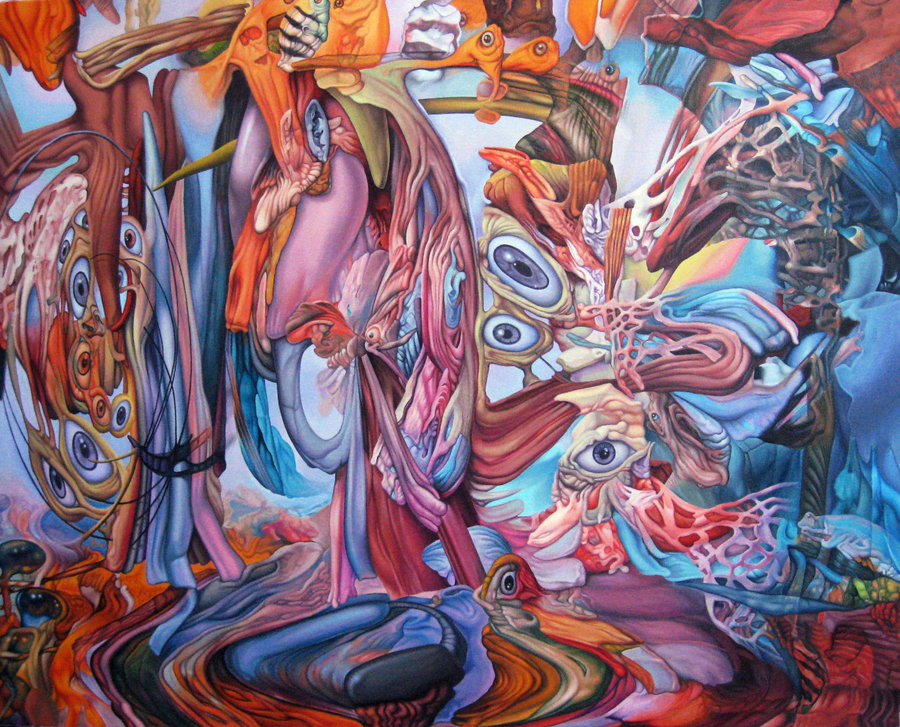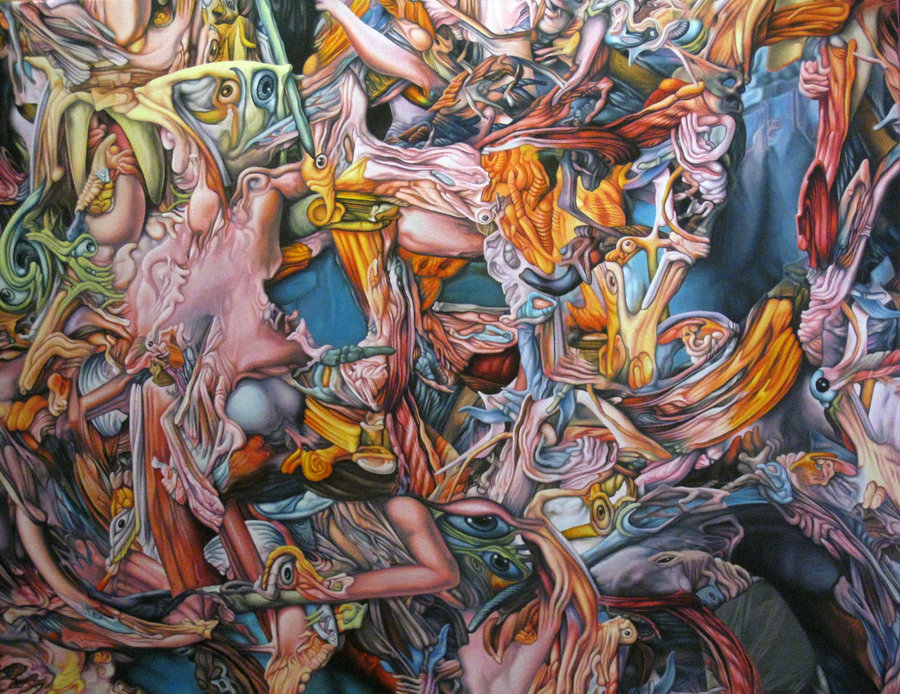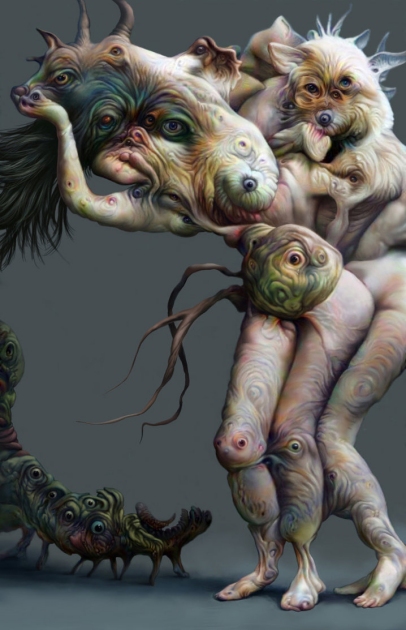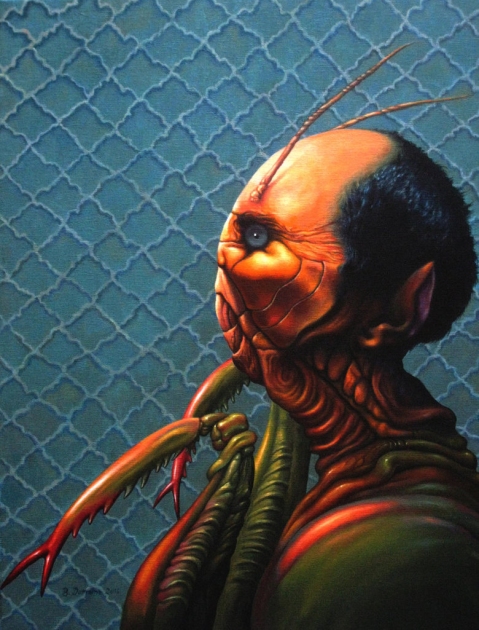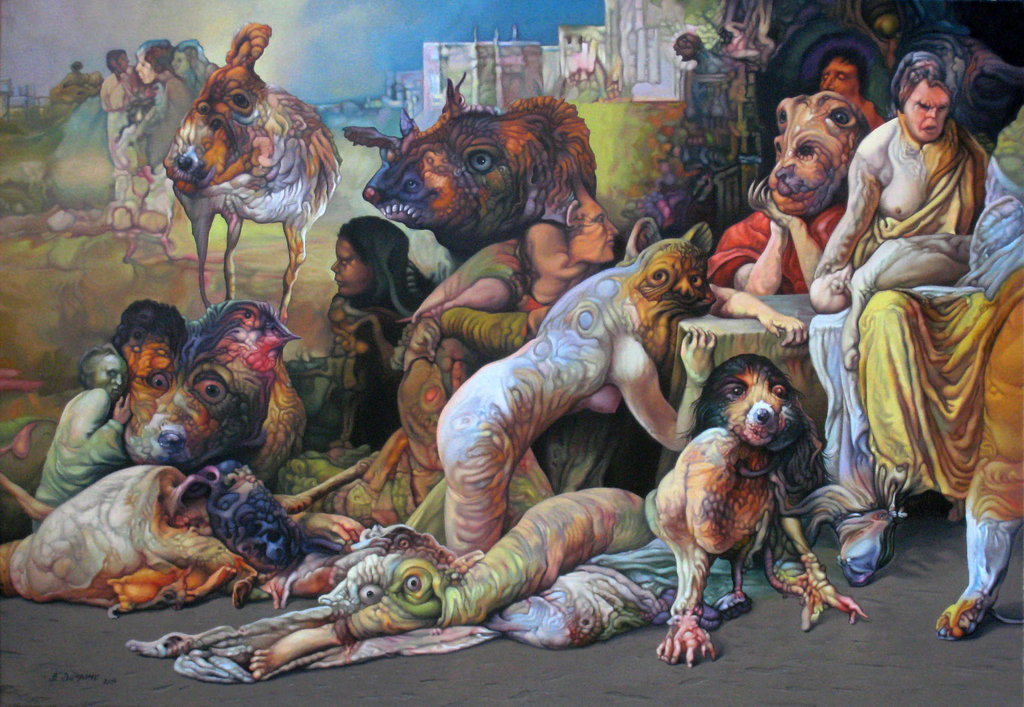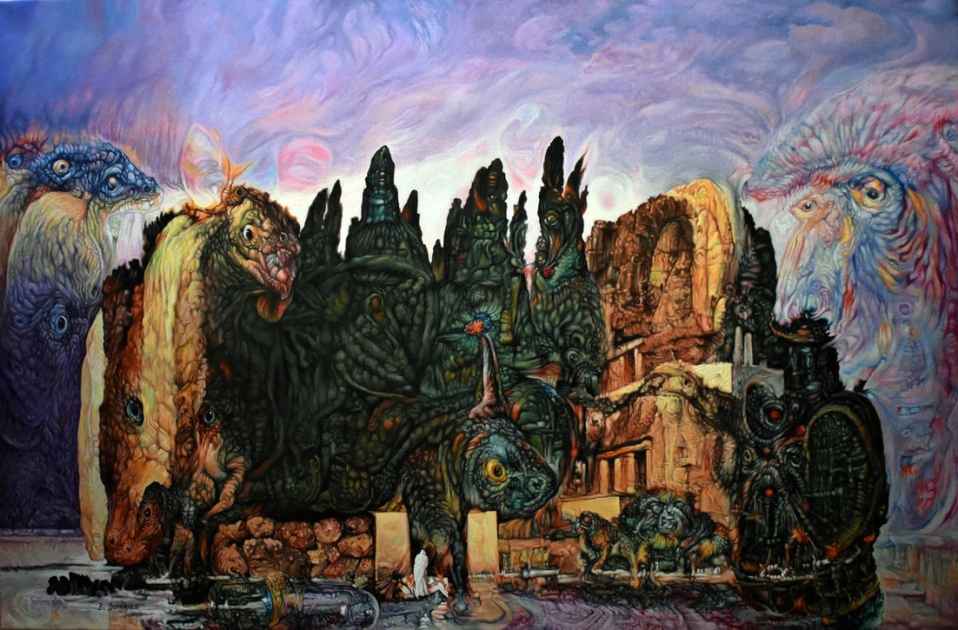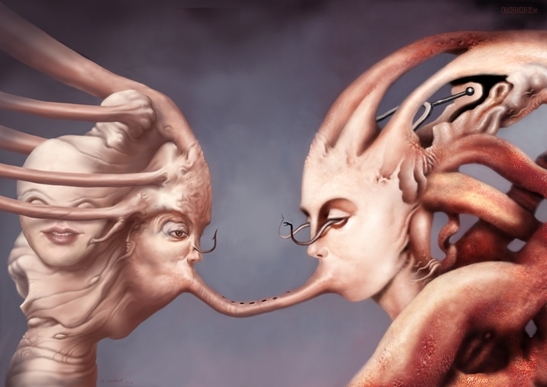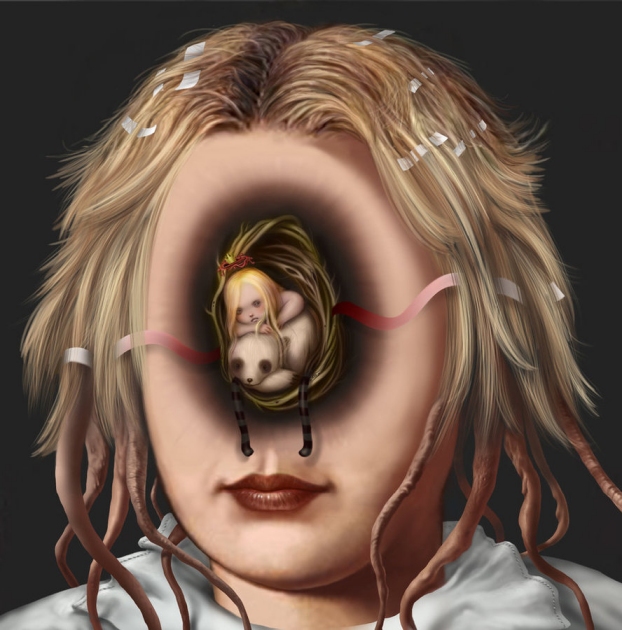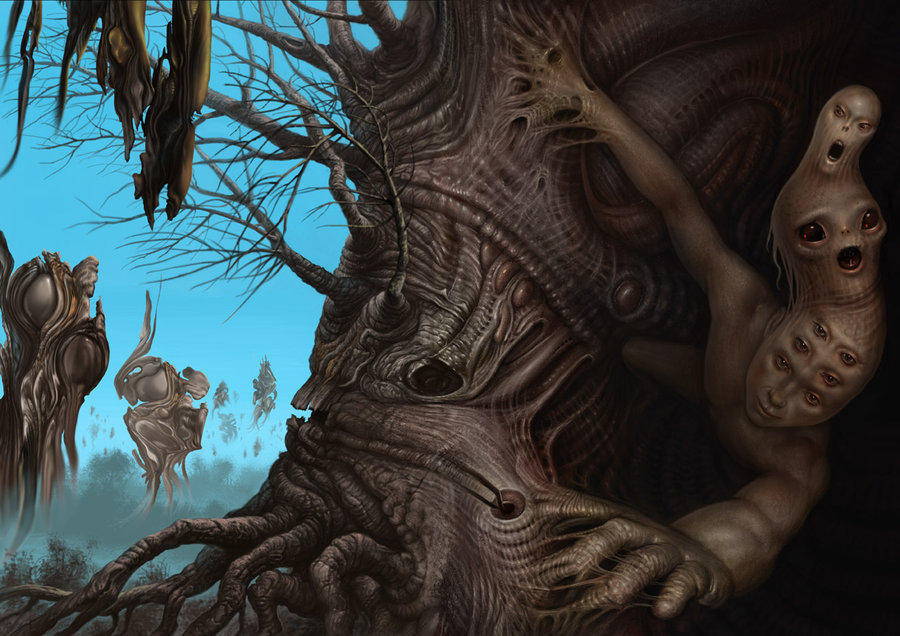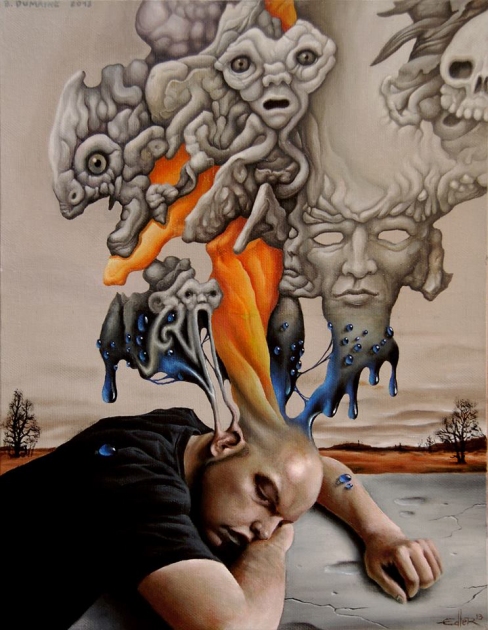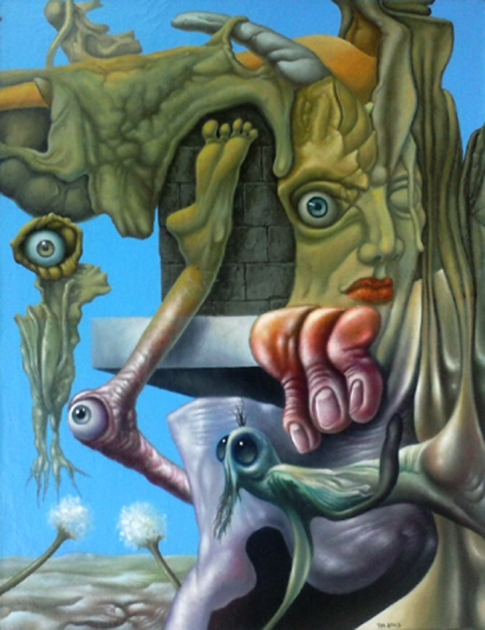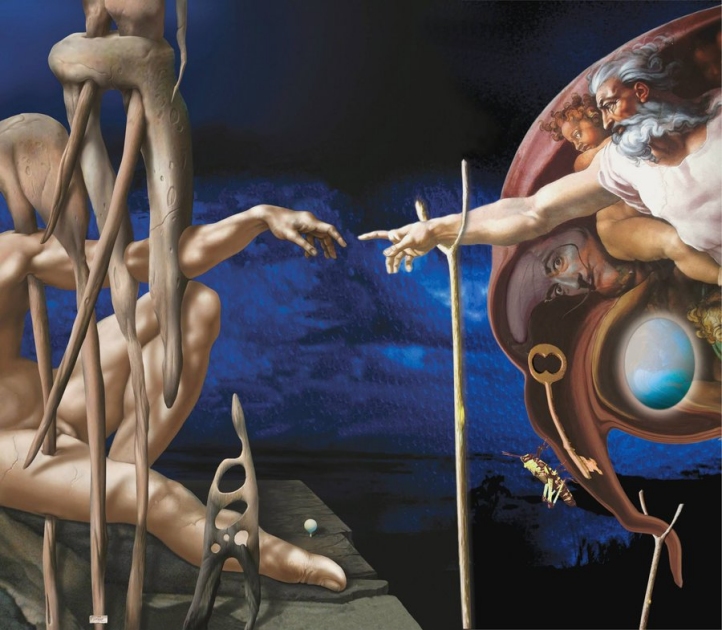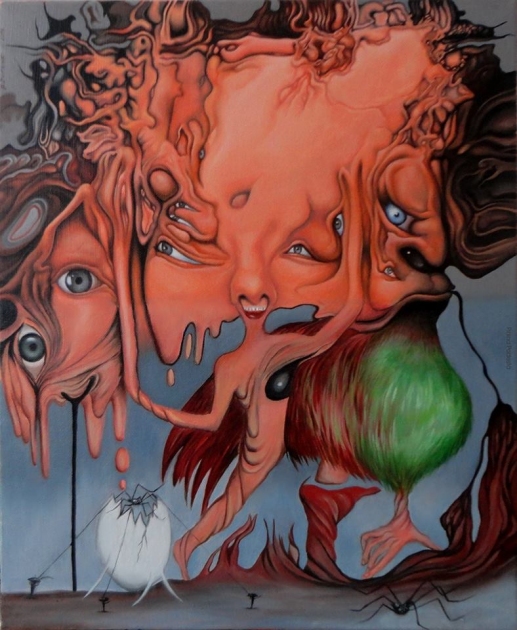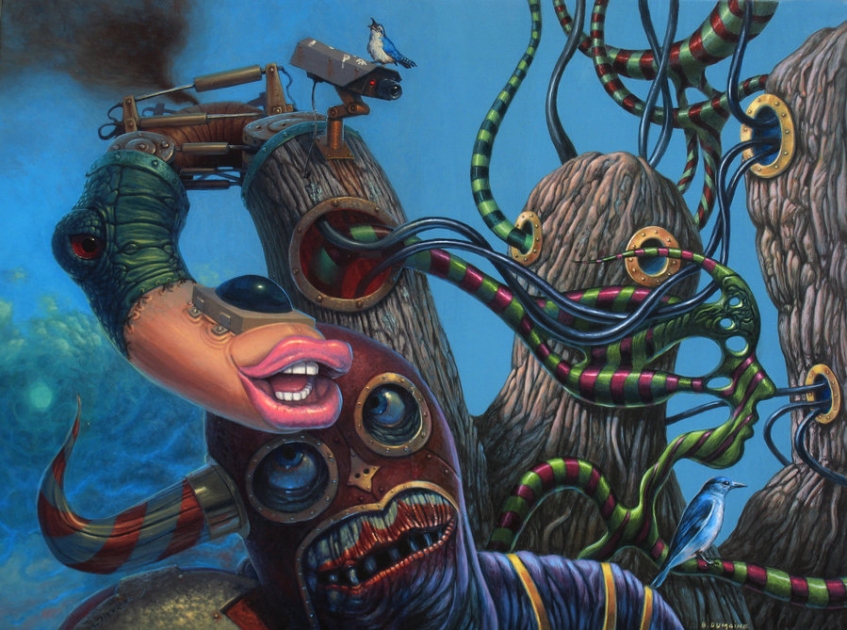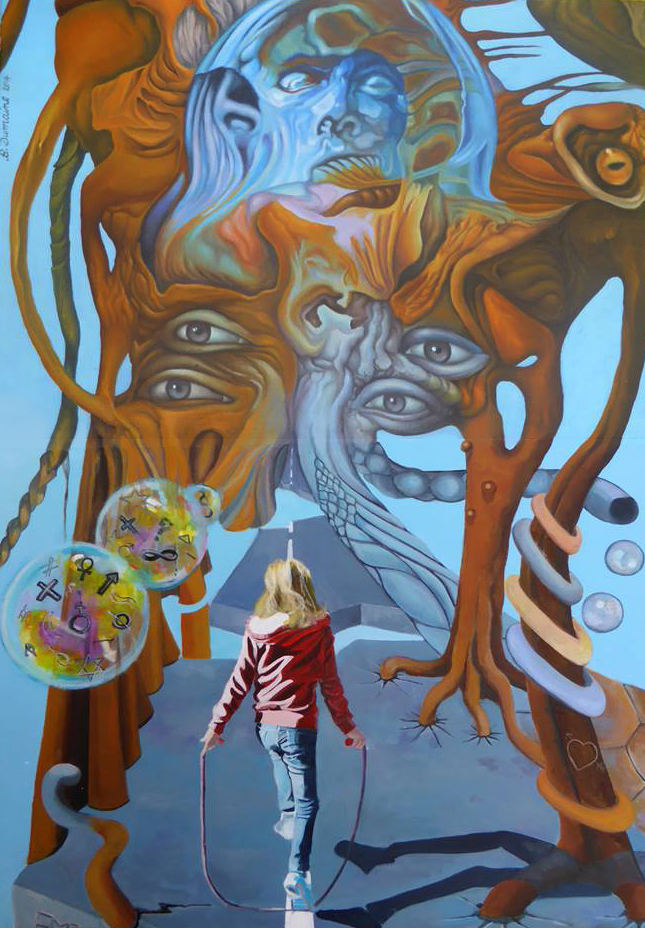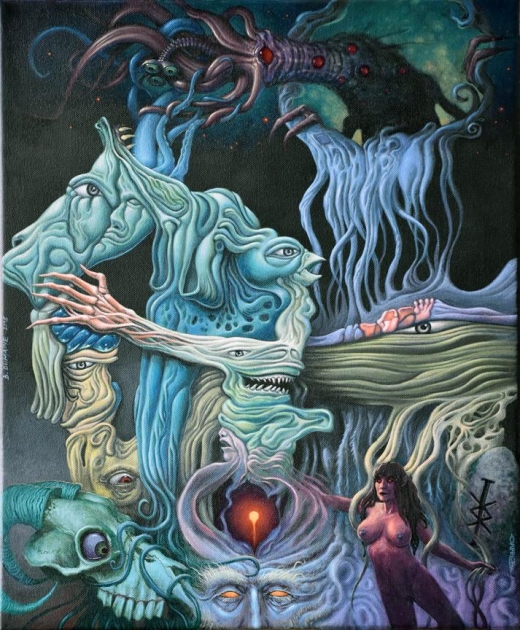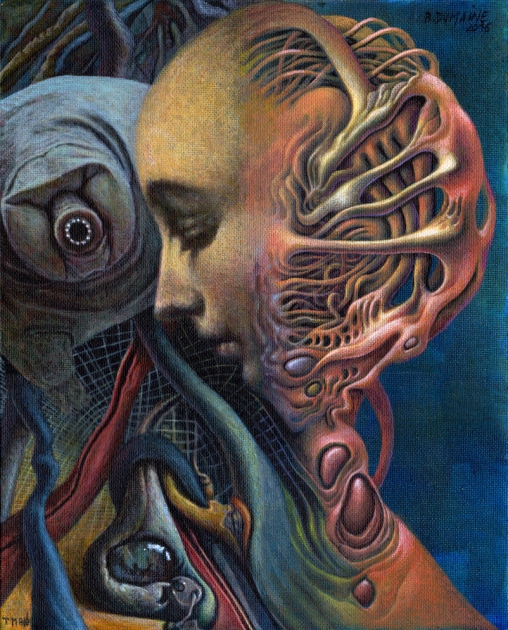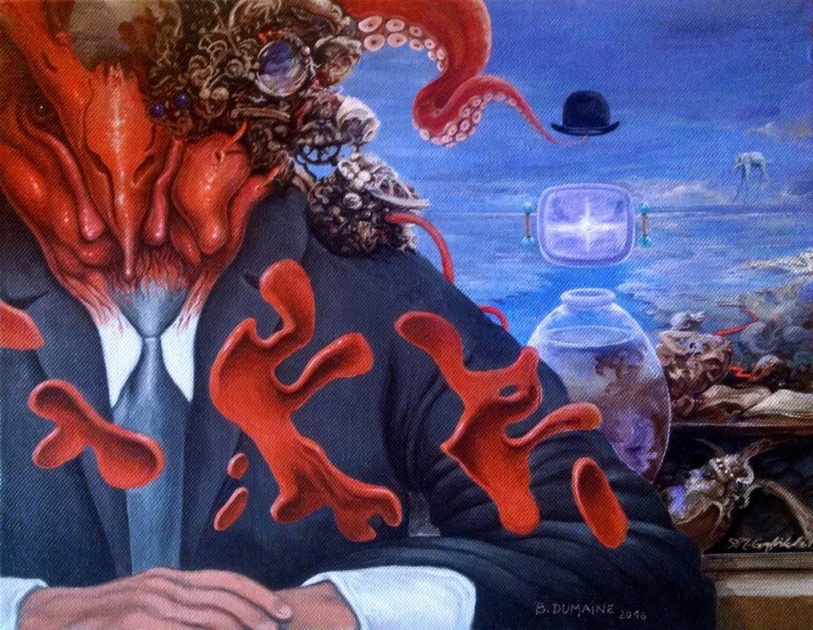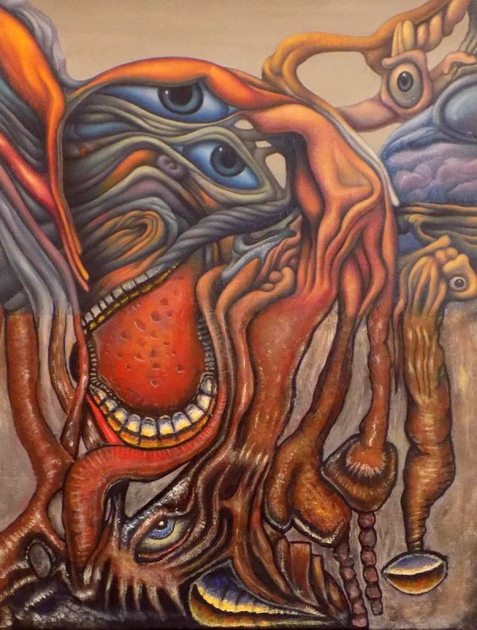 data-caption="">
---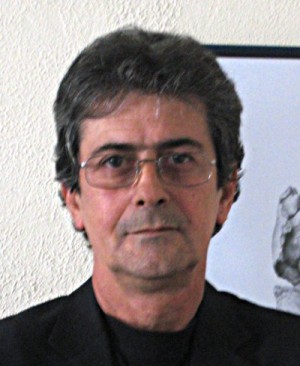 Bernard Dumaine was born in Angouleme, France, where he still lives and works.

His paintings use the flowing metamorphosis of forms that arise out of biomorphism. Some of his works seem clearly influenced by the early surrealist paintings of Johfra, particularly the motif of the eye on a stalk. In many of his work he pushes figuration towards a surrealist abstraction. His skill at pencil drawing is astounding and this mastery of depicting form can be seen in his meticulous paintings, and no doubt help structure his digital artwork. He revived, in a modern way, the surrealist device of the exquisite corpse, collaborating on painting, often digital and usually with one artist at a time, painting one half of the work before passing it on to the other to complete. These collaborations often produced very coherent artworks, with no clear transition between Dumaine's work and his collaborator.

He wrote:-
"I like to explore a lot of mediums, from traditional to digital, my favorite tool remaining the 'old' pencil...My main inspiration comes from Surrealism; I am actually enjoying a lot making 'exquisite corpses' with international artists and experimenting in video animation as well."