The Surrealism Website
Daniel Dankh (1959-)


---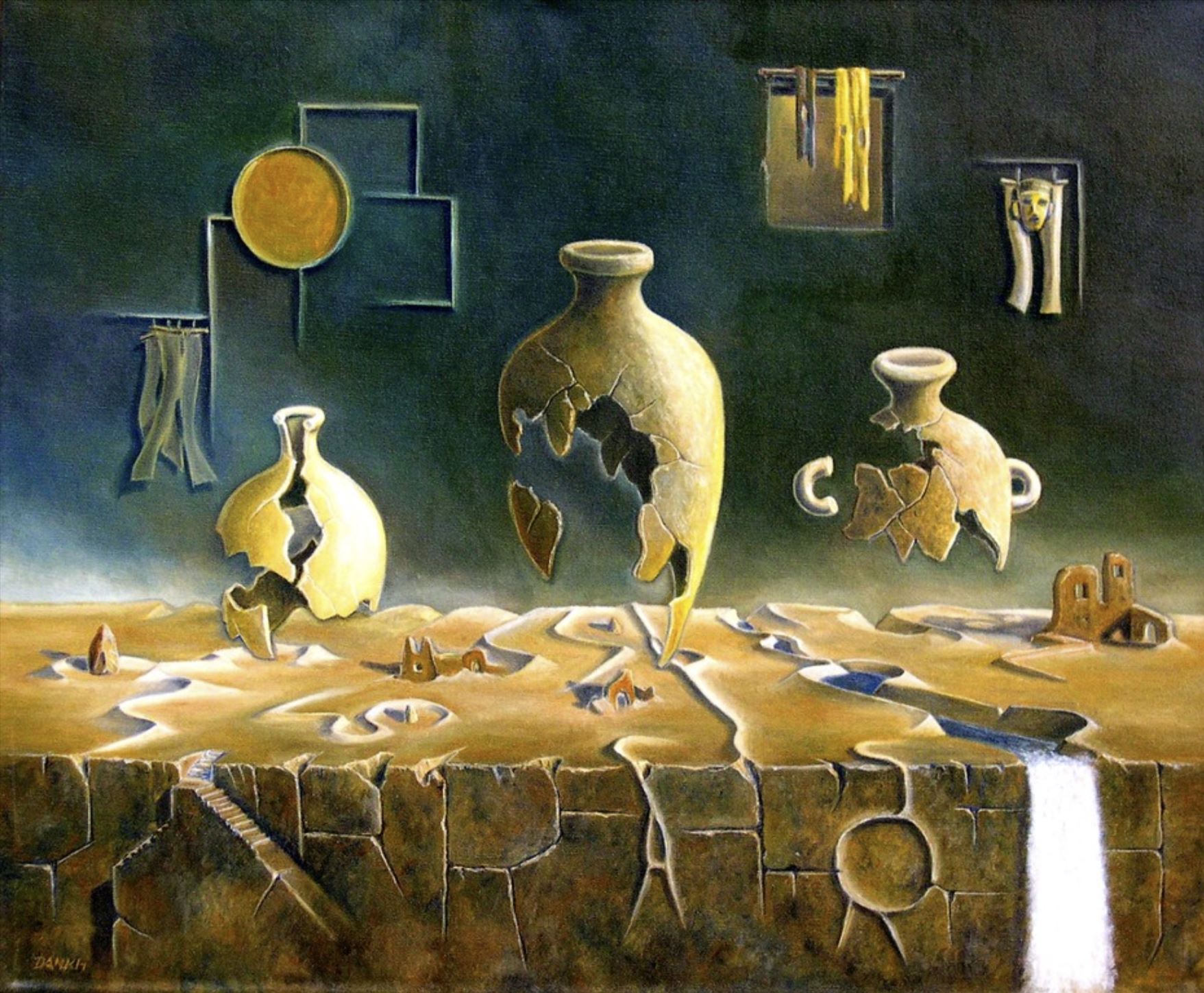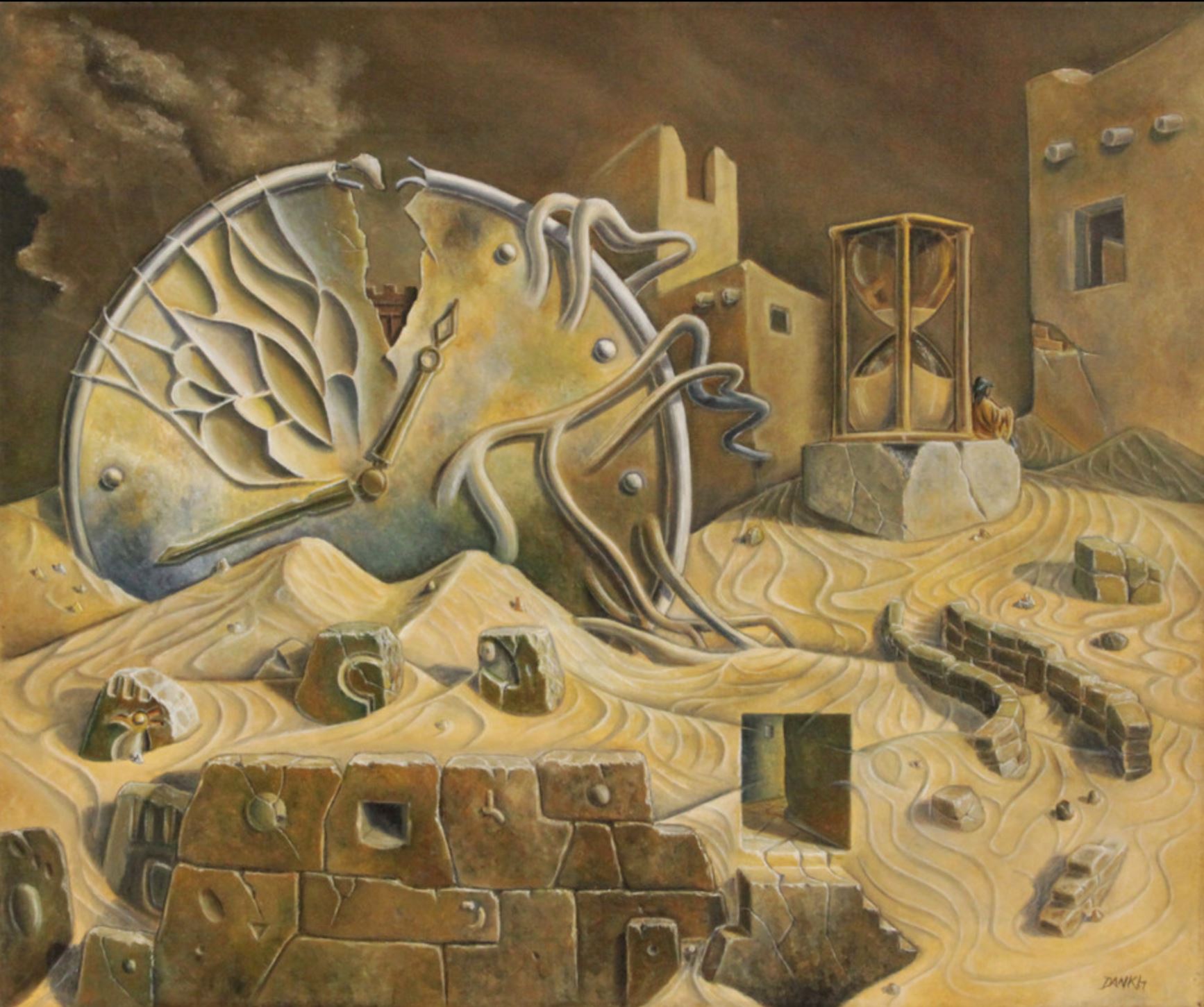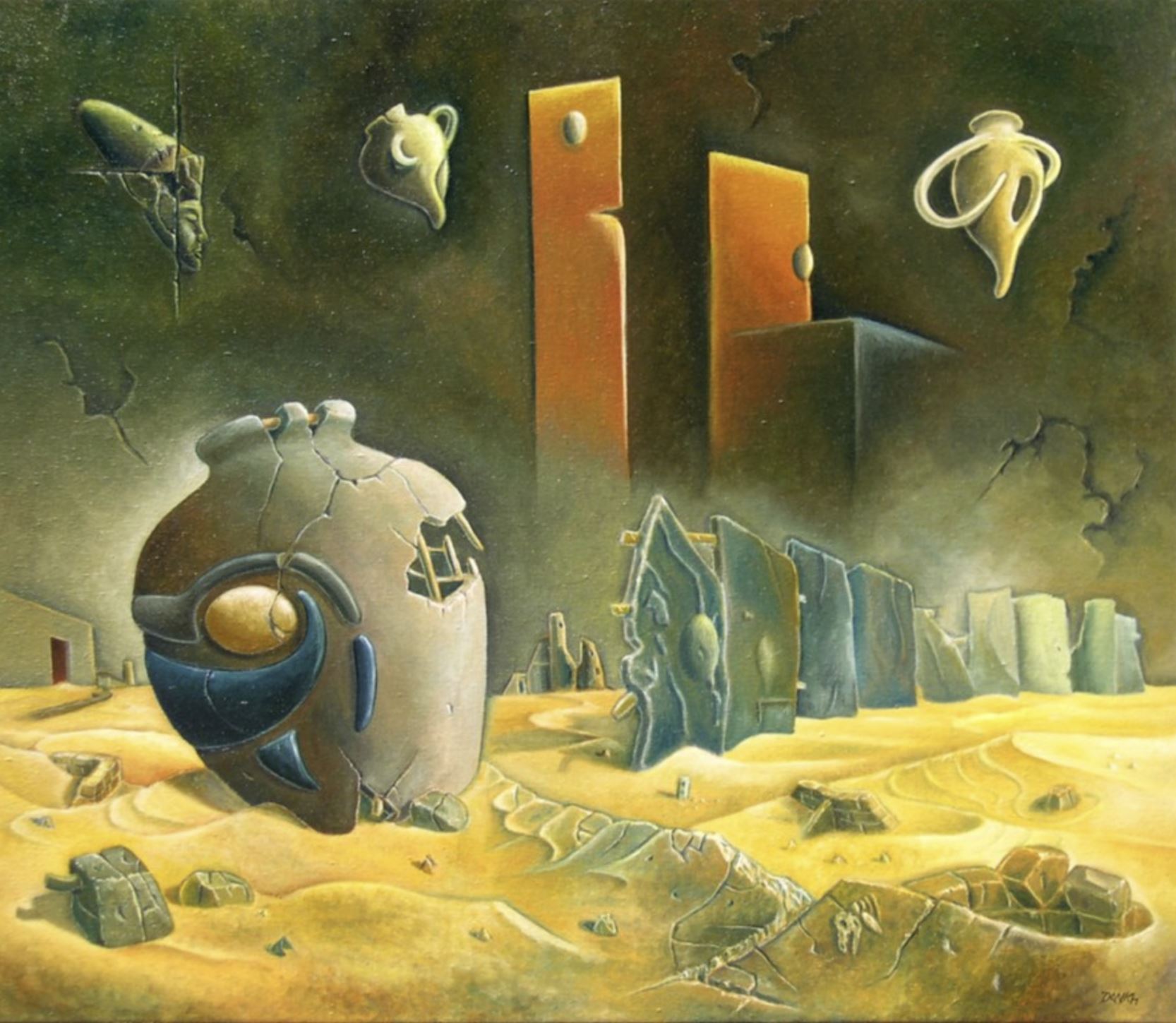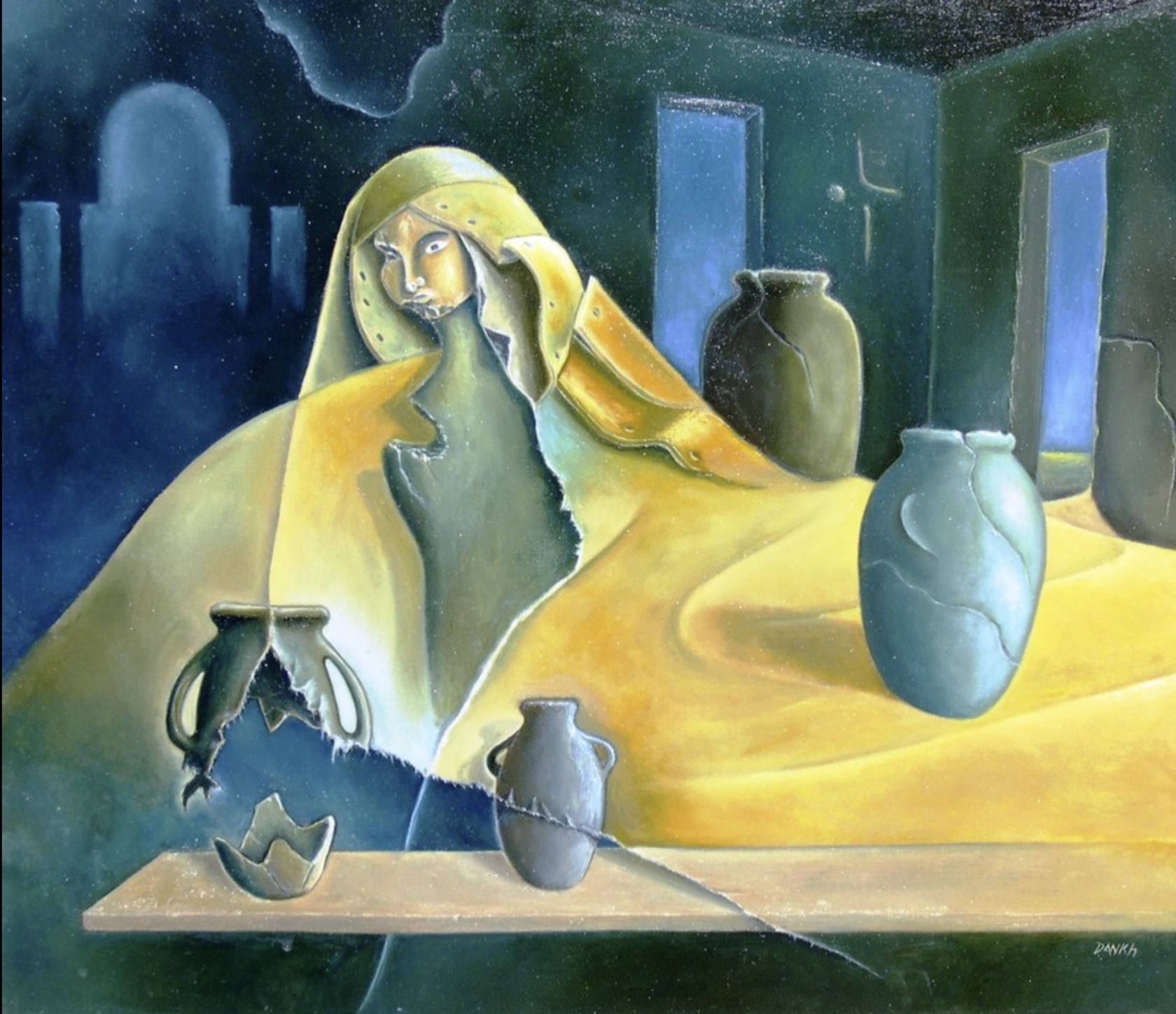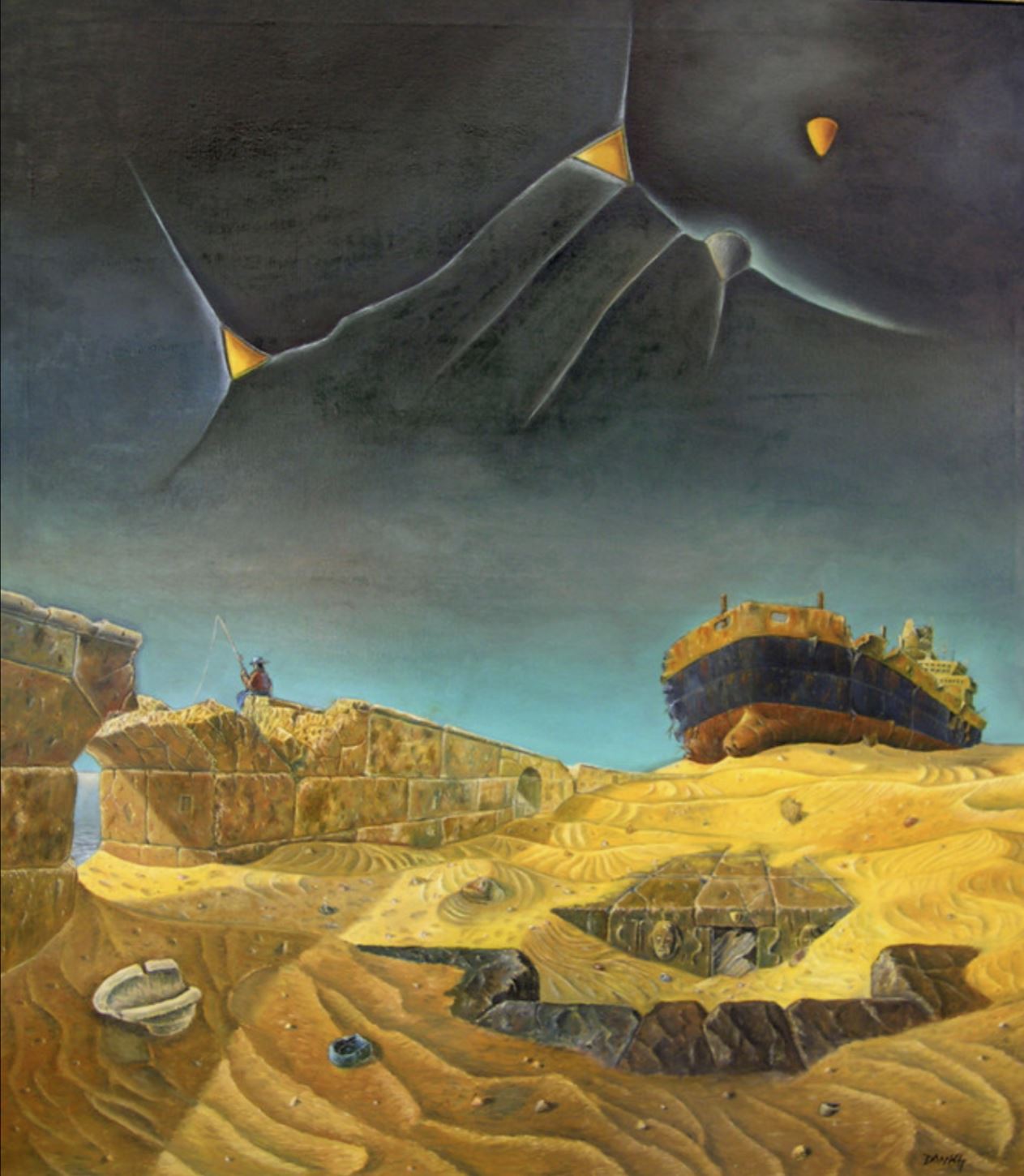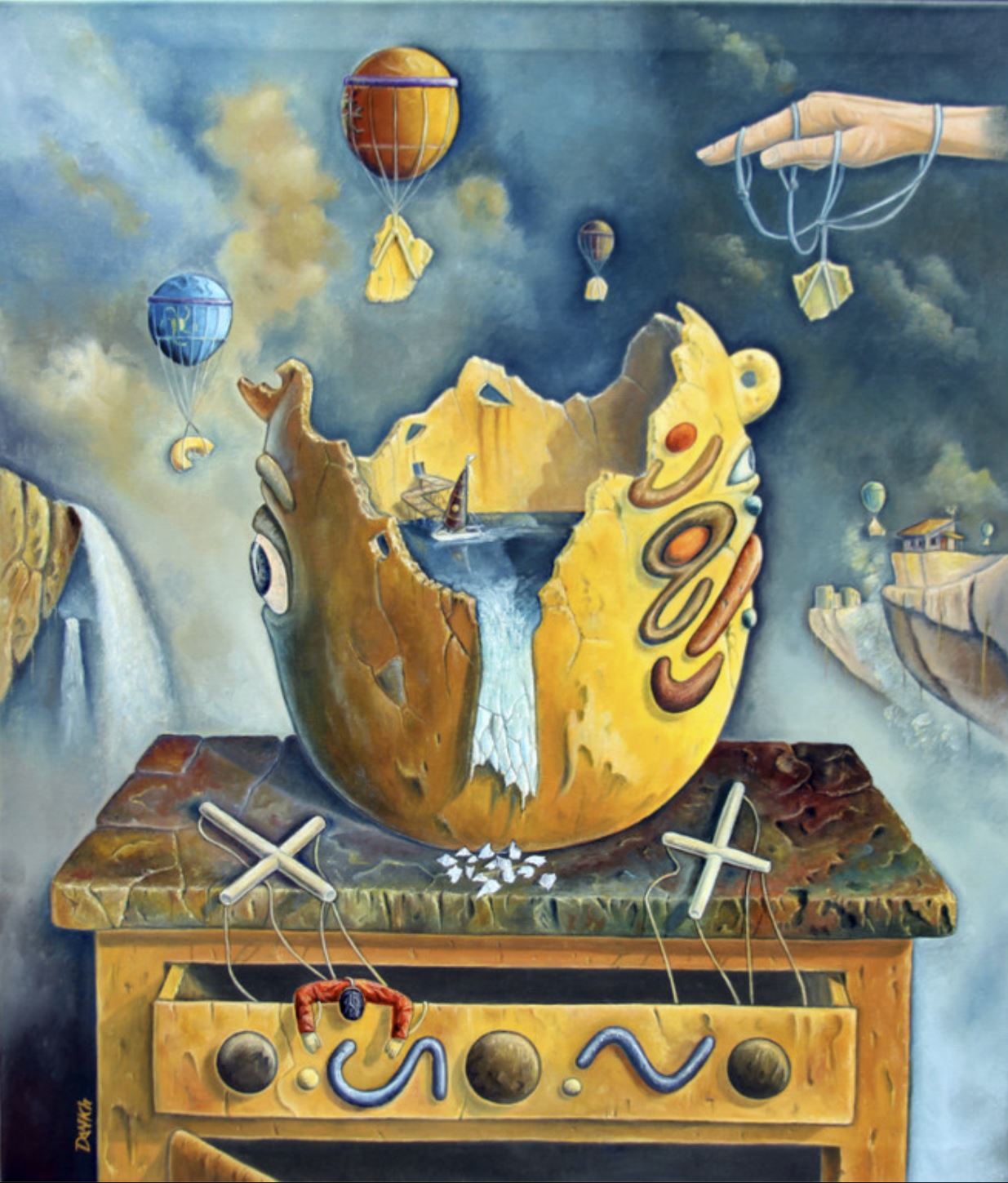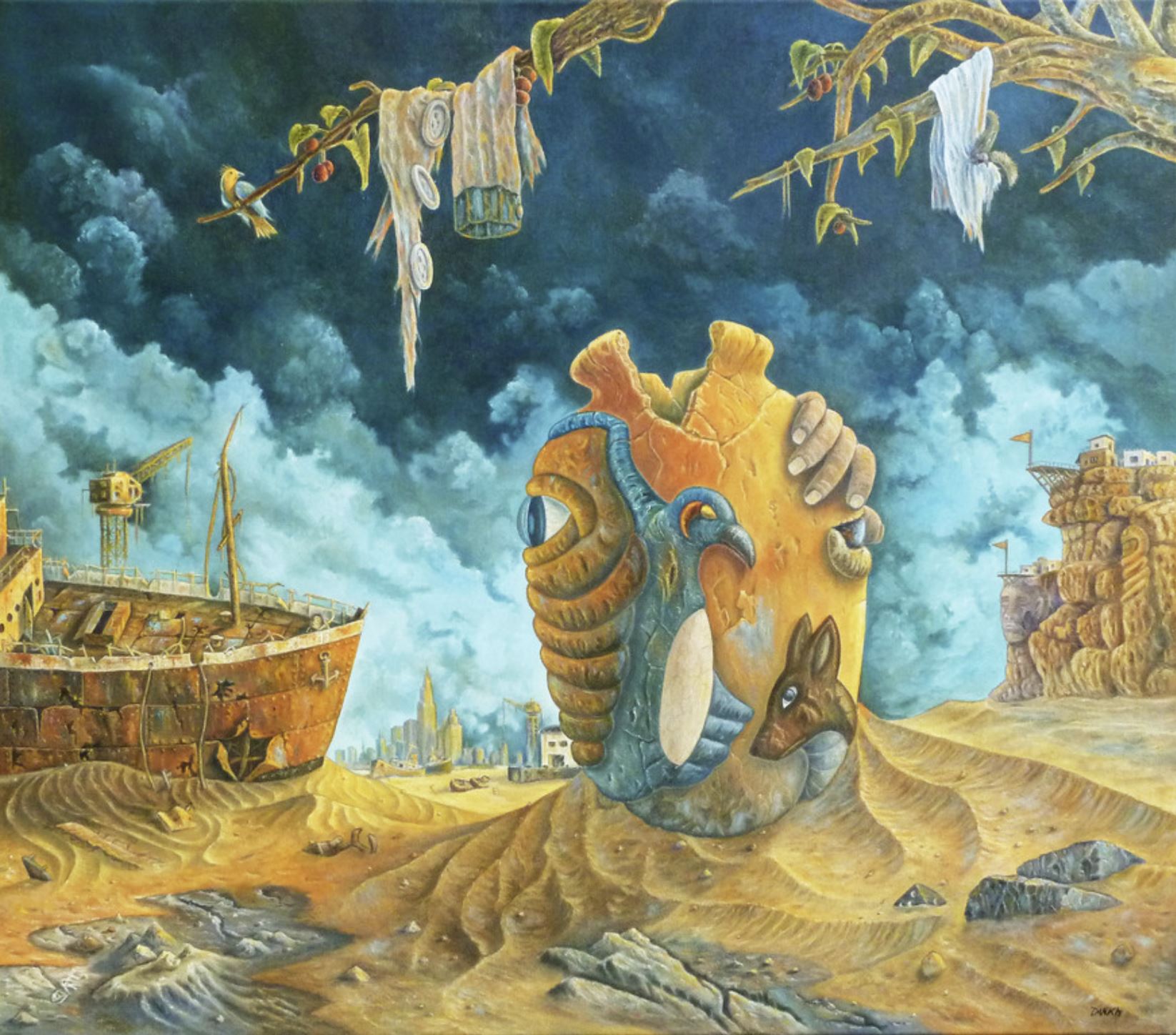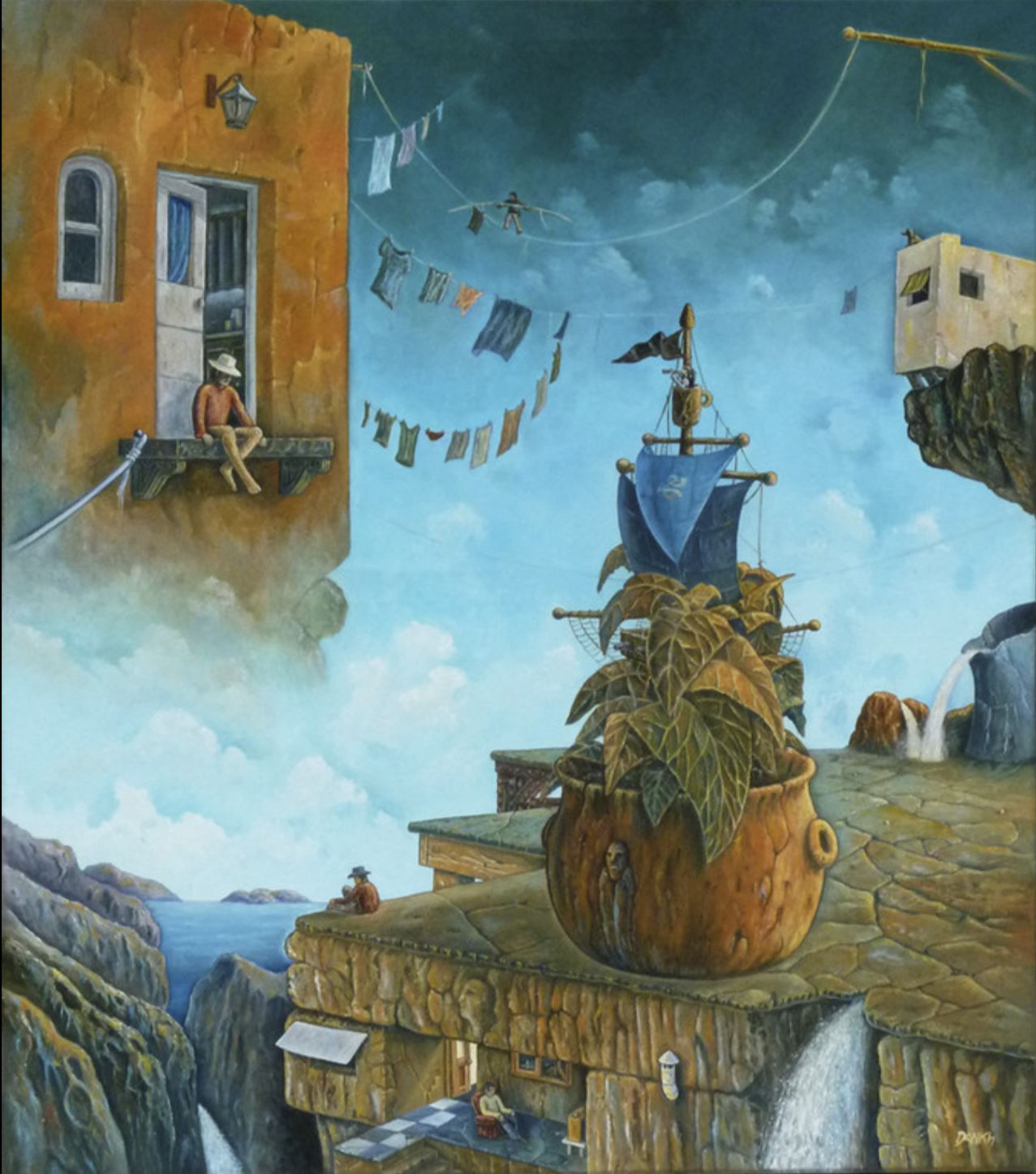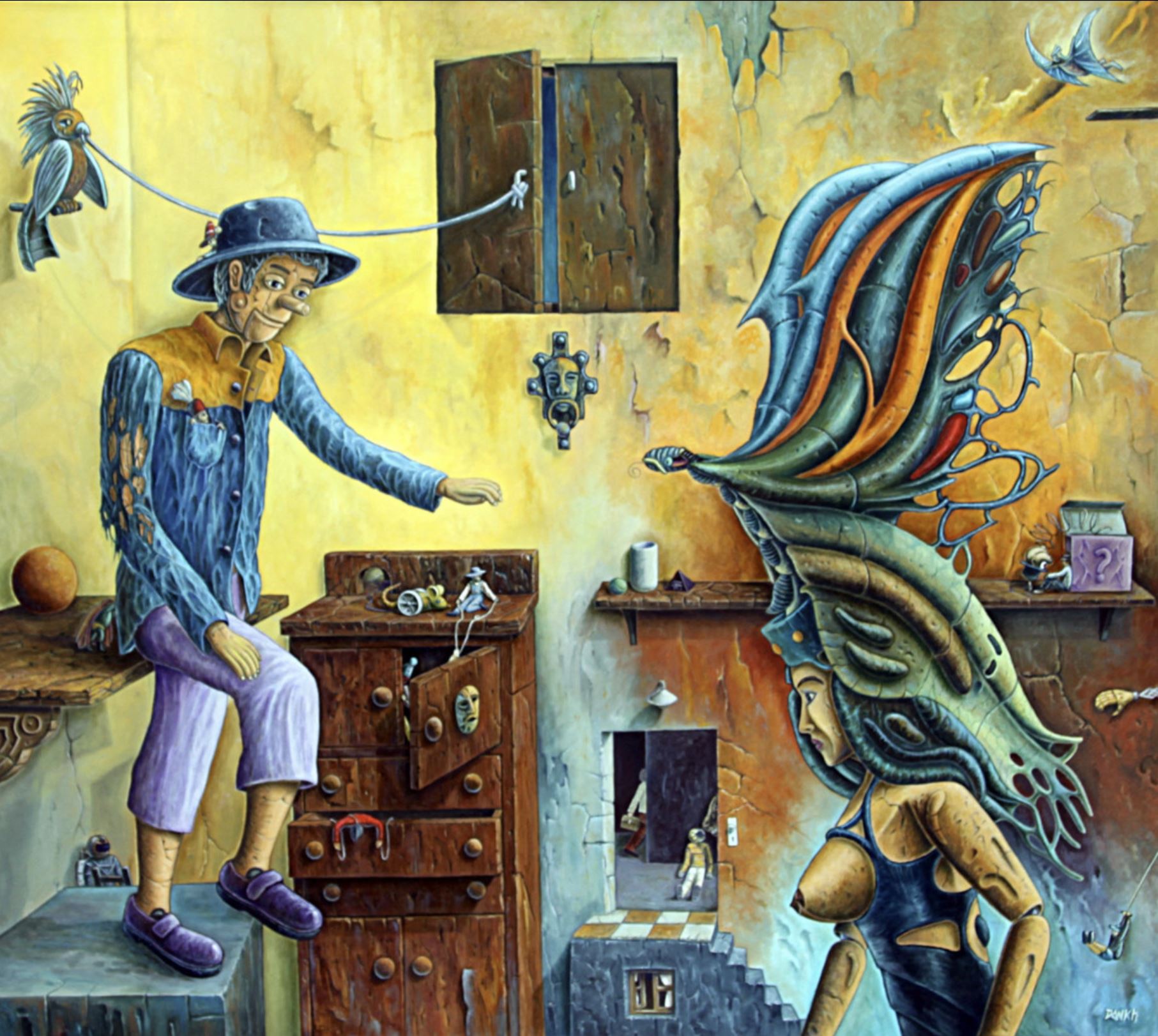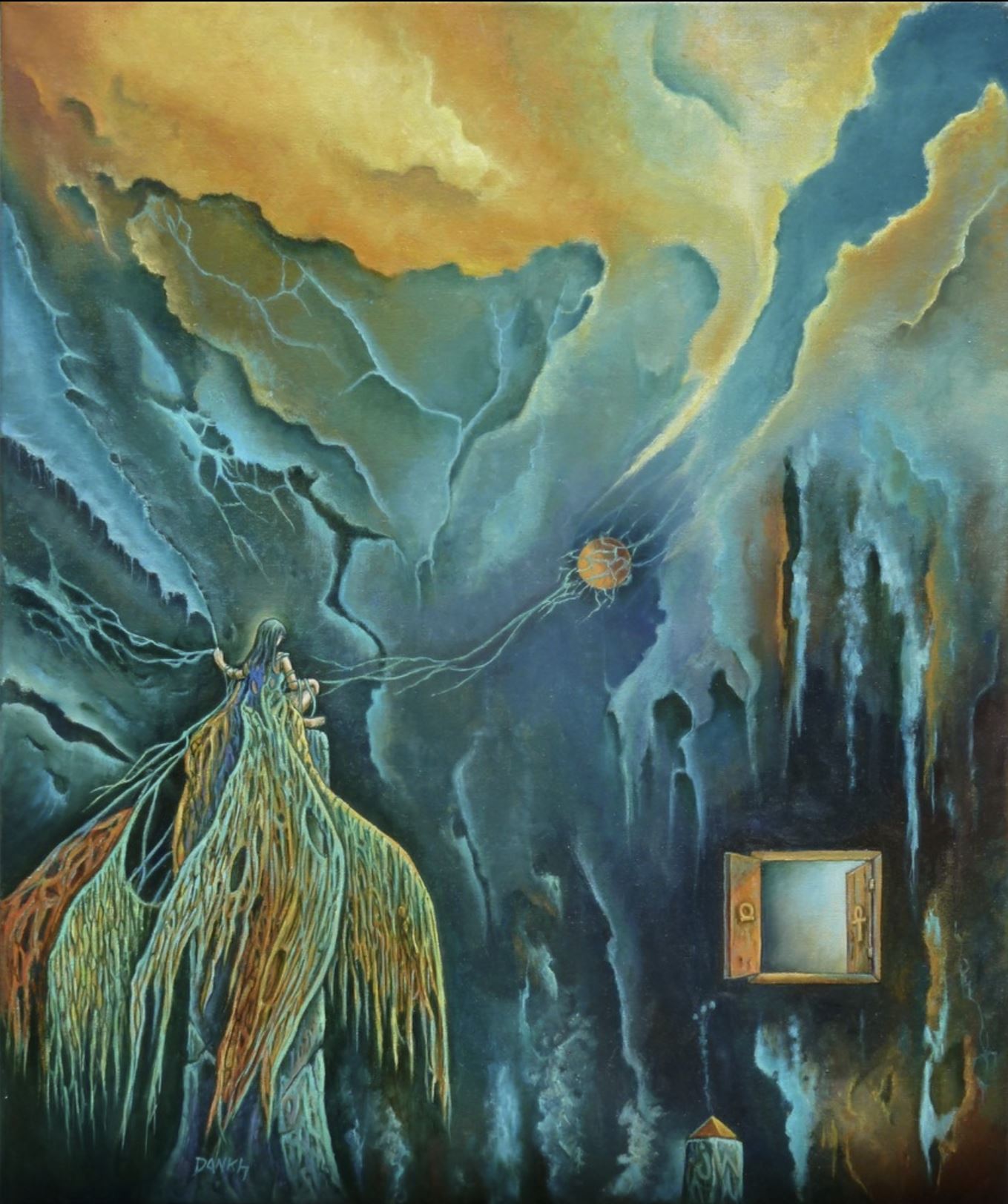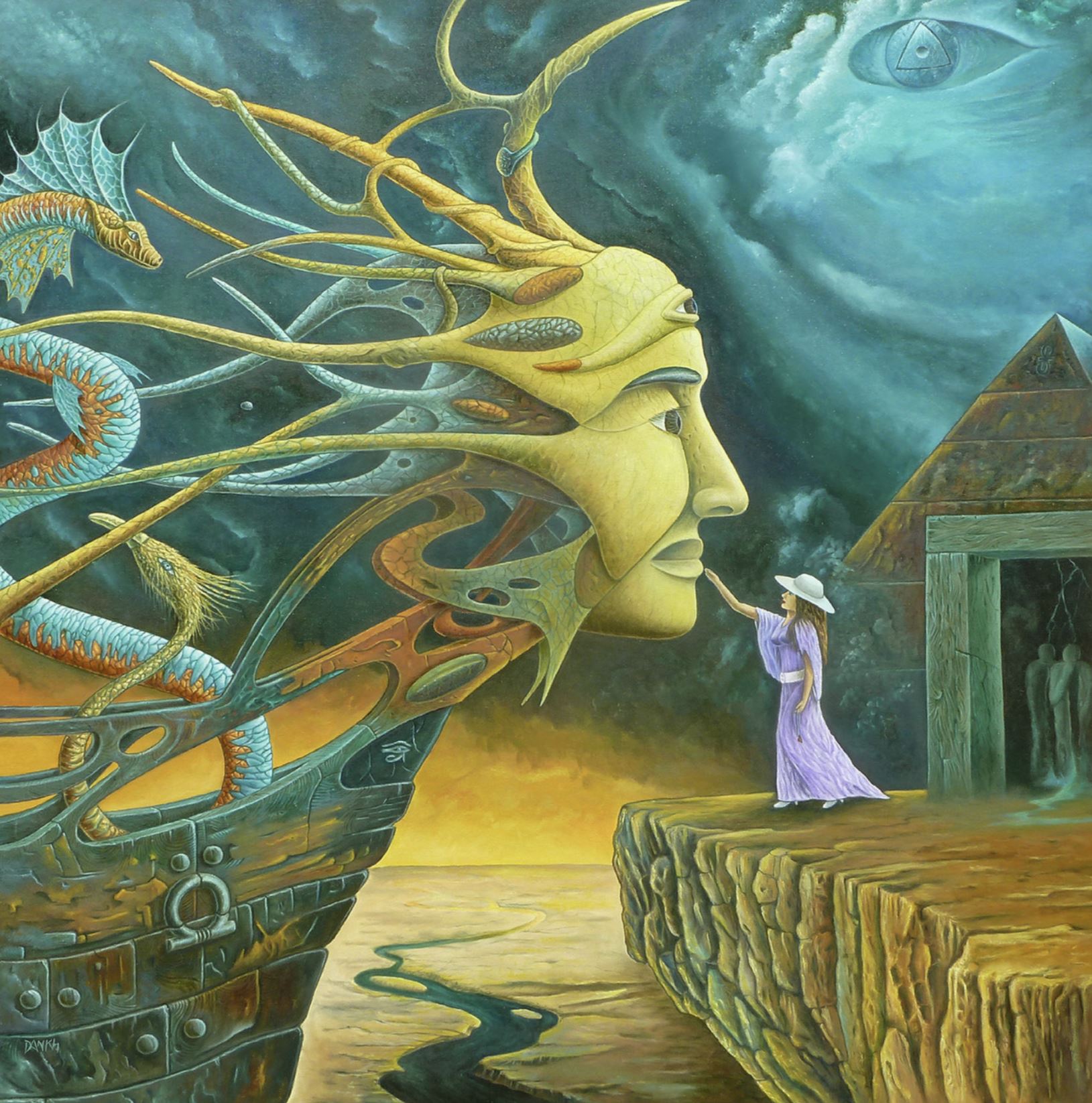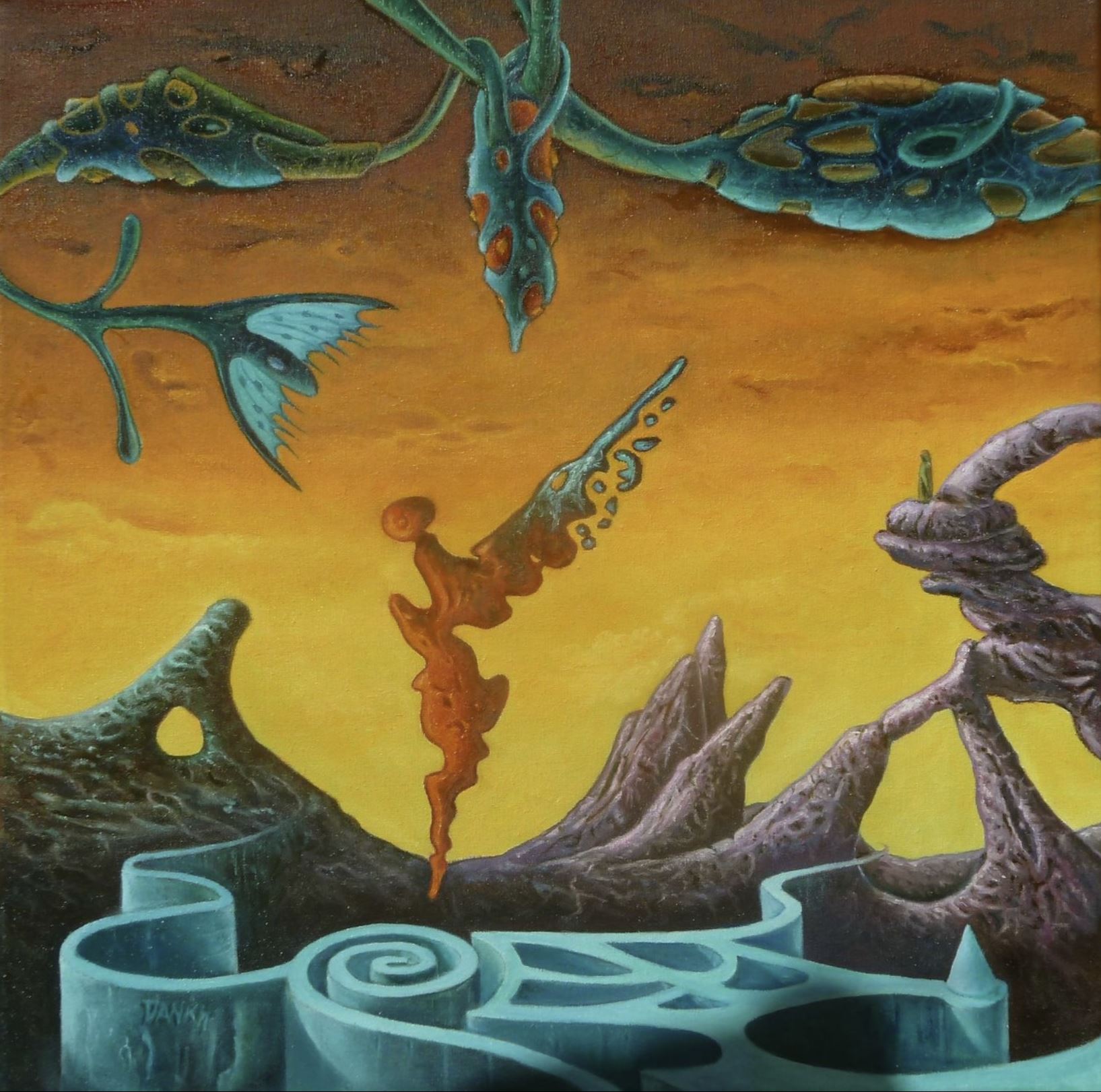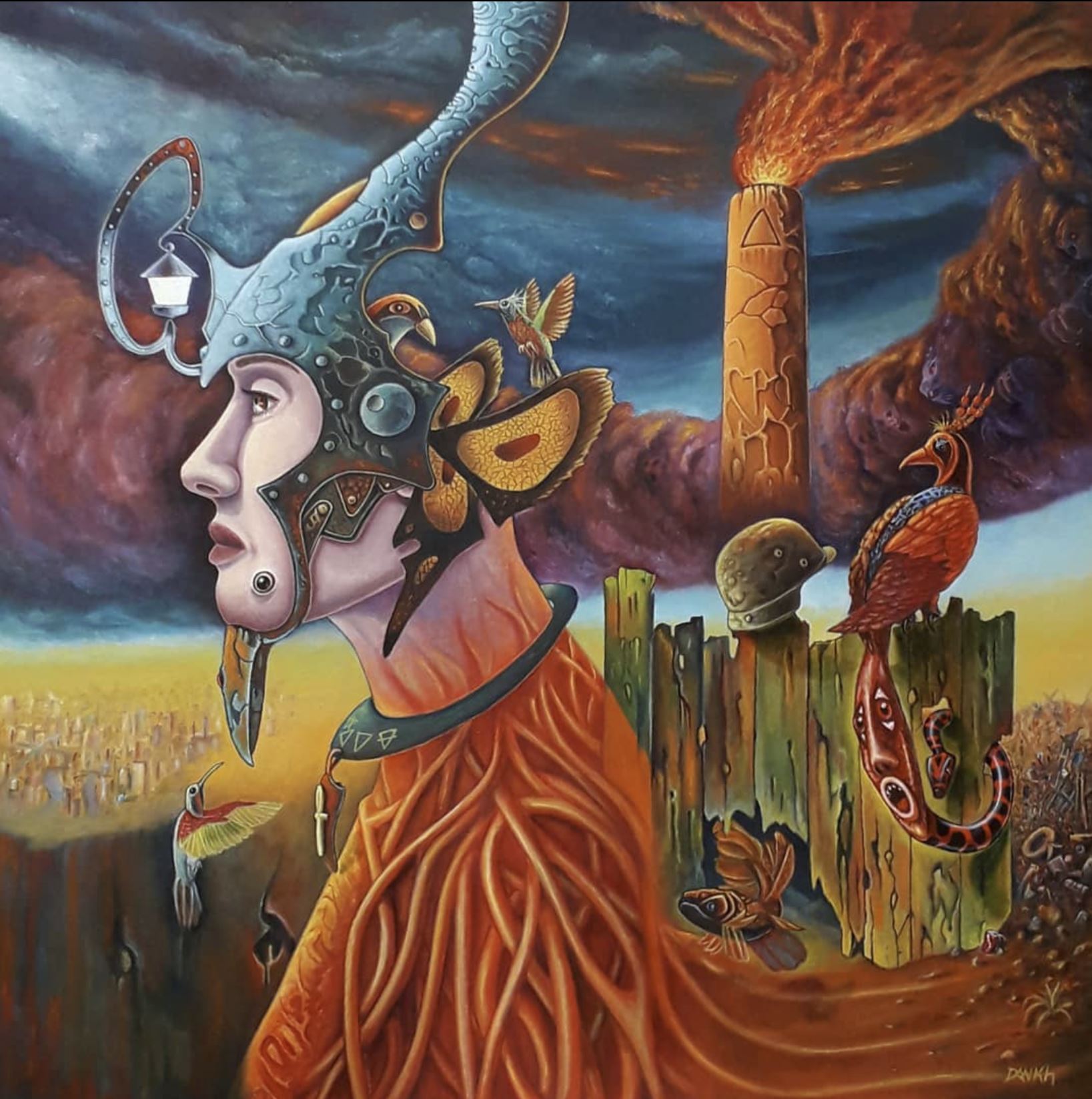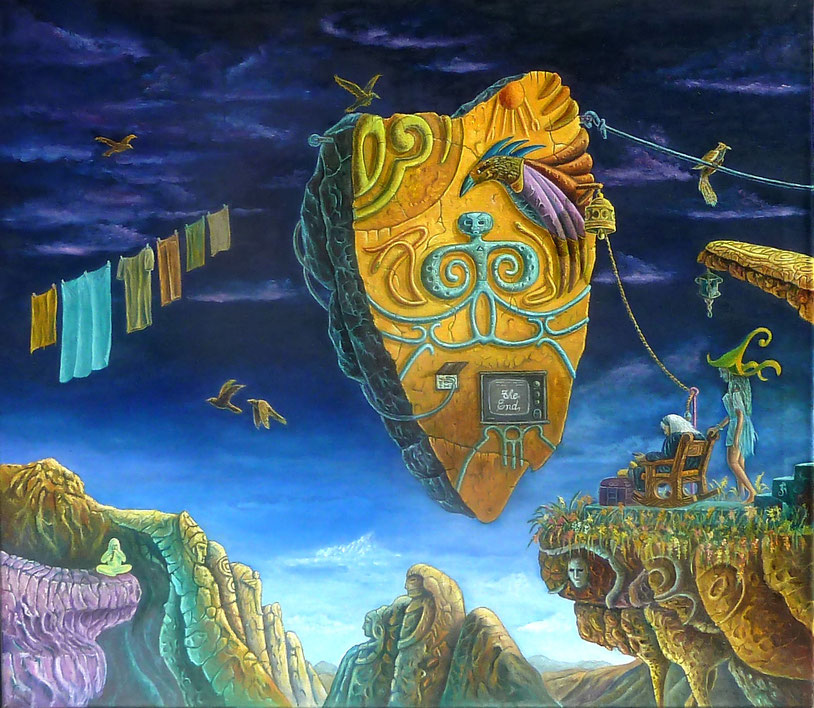 ---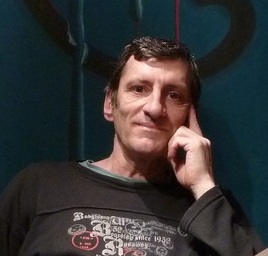 Daniel Dankh was born in Villa Ballester, a neighbourhood of Greater Buenos Aires, Argentina.
He is a self-taught artist, but studied graphic design in the eighties. He is also an amateur photographer.
In the early 1990s, he attended a two-year seminar on pharaonic civilization at the American Center for Egyptology in Buenos Aires. He is currently a partner and collaborator of the CEEMO (Center for Egyptian and Eastern Mediterranean Studies).
For many years he made decorative murals in private homes and commercial premises (one of them decorated entirely in the Egyptian style). The varied work of those years gave way, in 1992, to specializing in Egyptian art, a culture that sparked his passion when he was only twelve years old.
He paints in two main themes - Egyptian imagery and surreal ideas.
In 1993 he travelled to Egypt, recording a large amount of film and photographic material that the CEEMO now relies on as support for its Egyptological courses.
Many of his paintings are in private hands in France (Paris), Ireland (Dublin), Egypt (Cairo), Switzerland (Geneva), USA (Miami and New York), Australia (Sydney), ain the collection of the world famous Egyptologist and novelist Christian Jacq (work "Night Magic") and at the Egyptian embassy in Buenos Aires (work "Egyptian Postcard").
He has participated in various exhibitions as a guest artist or individually, among them those organized by the Egyptian embassy in 1997 in the current National Council of the Magistracy, in 2002 an exhibition organized by the National University of Mar del Plata and the Egyptian Embassy, and in 2006 the Great Egyptian Exhibition at the Roca Museum, Buenos Aires.