The Surrealism Website
David Whitlam (1977 - )


---
---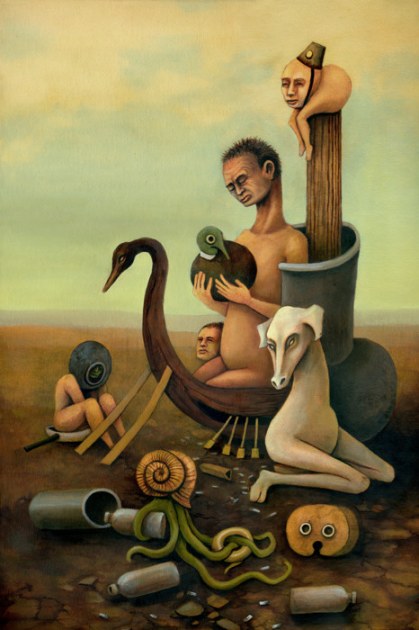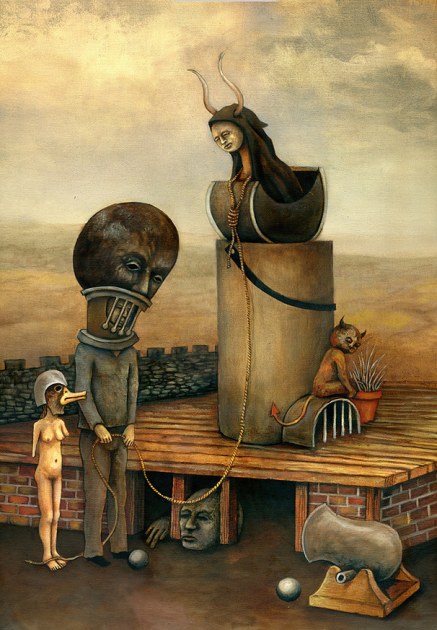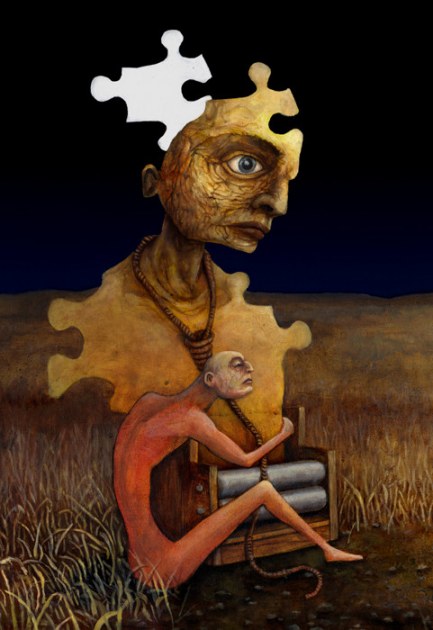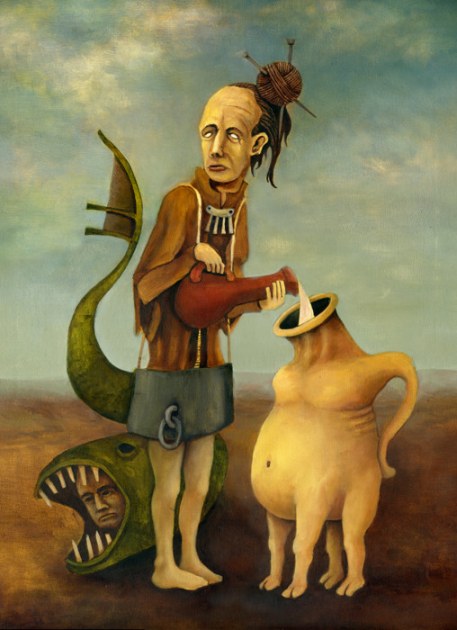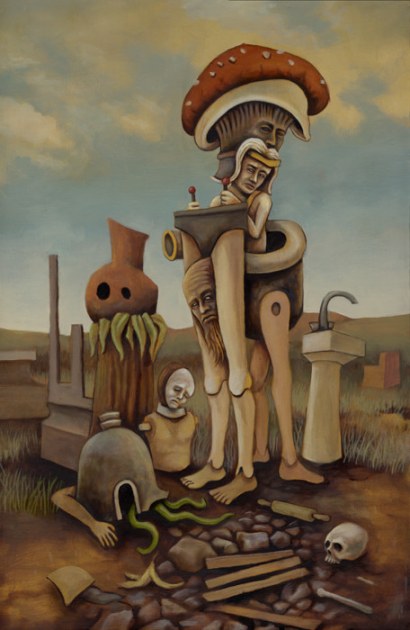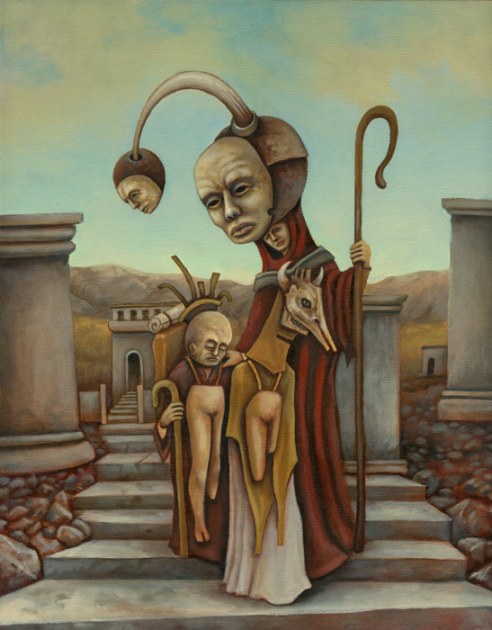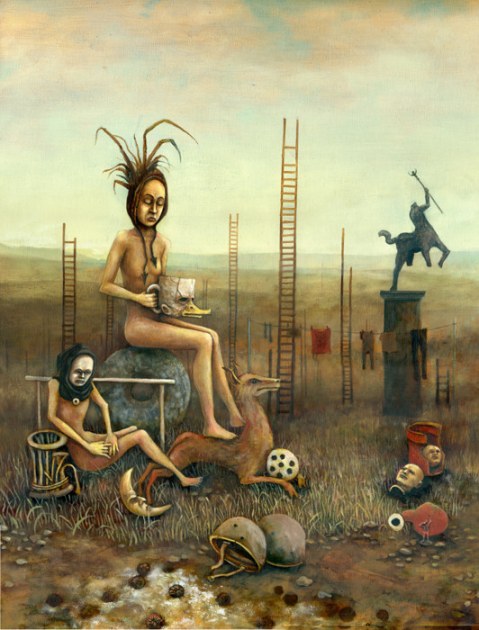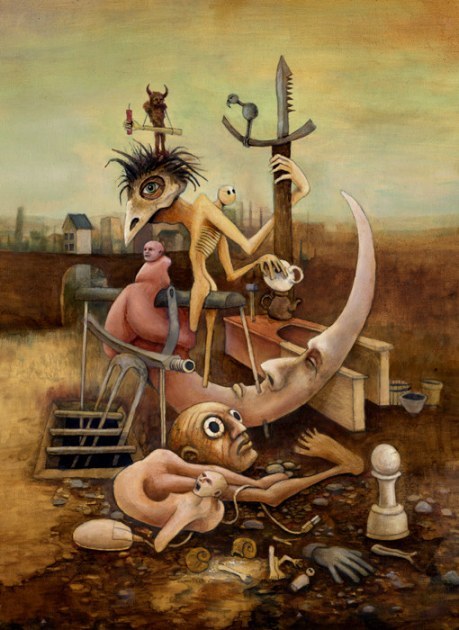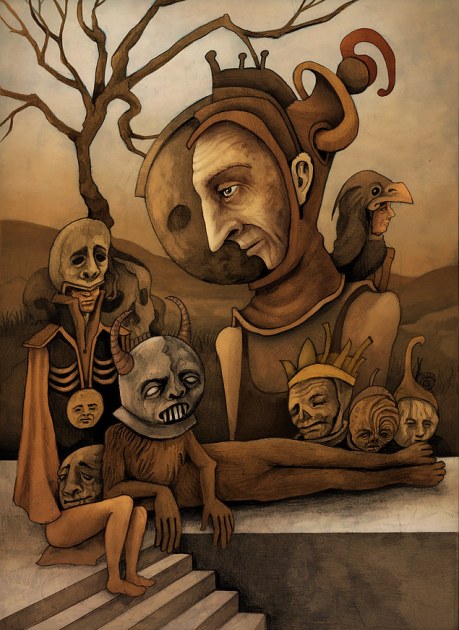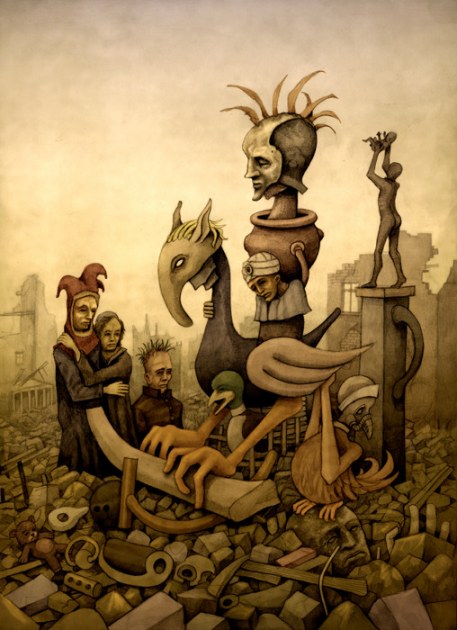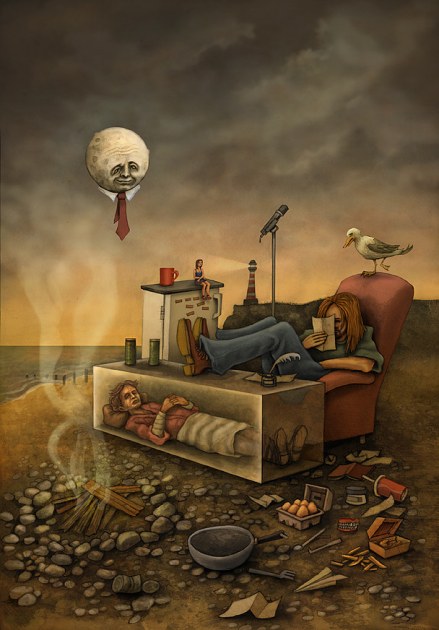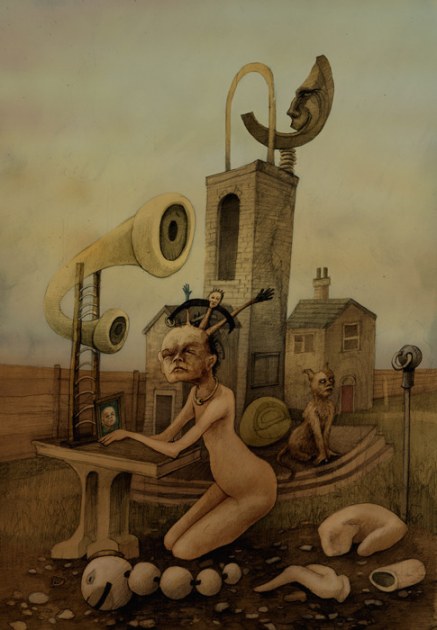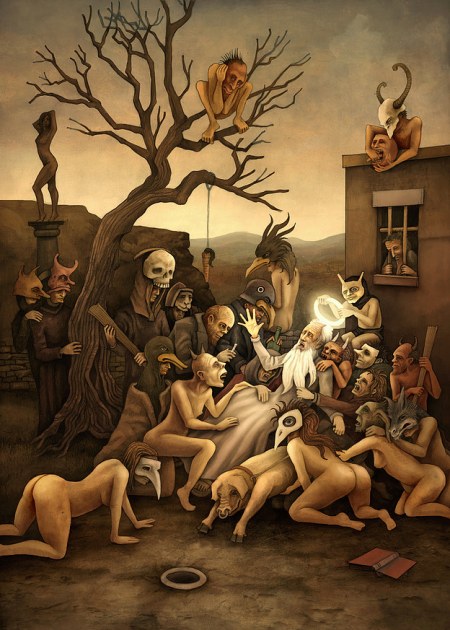 ---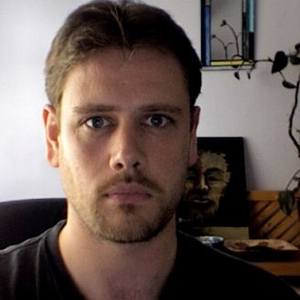 David Whitlam is a surrealist artist from Manchester UK. He began drawing in childhood, but it was only while studying for a degree in graphic art that he became fascinated with the Surrealist Movement and the notion of producing work from the subconscious.
His pictures are inspired by the technique of automatic drawing, and usually begin as spontaneous doodles, which are then developed into traditional paintings. He also uses digital painting. His work often incorporates religious and mythological symbolism presented in an everyday setting. He often seems to draw on meso-american sources for his imagery. He has developed a unique, personal and immediately recognisable style for depicting his imagery and his works clearly cohere.
His paintings have appeared in numerous art books and publications, and he has illustrated a number of books. His paintings and prints have sold to collectors around the world.
In 2005, he joined the Vernon Mill Artists, one of the largest studio-based art groups in the UK, where he now works.
His style, while moving close to Pop surrealism, is nevertheless grounded in classic verist surrealism.
---

Website www.davidwhitlam.com