The Surrealism Website
Didier Mazuru(1953-)


---
---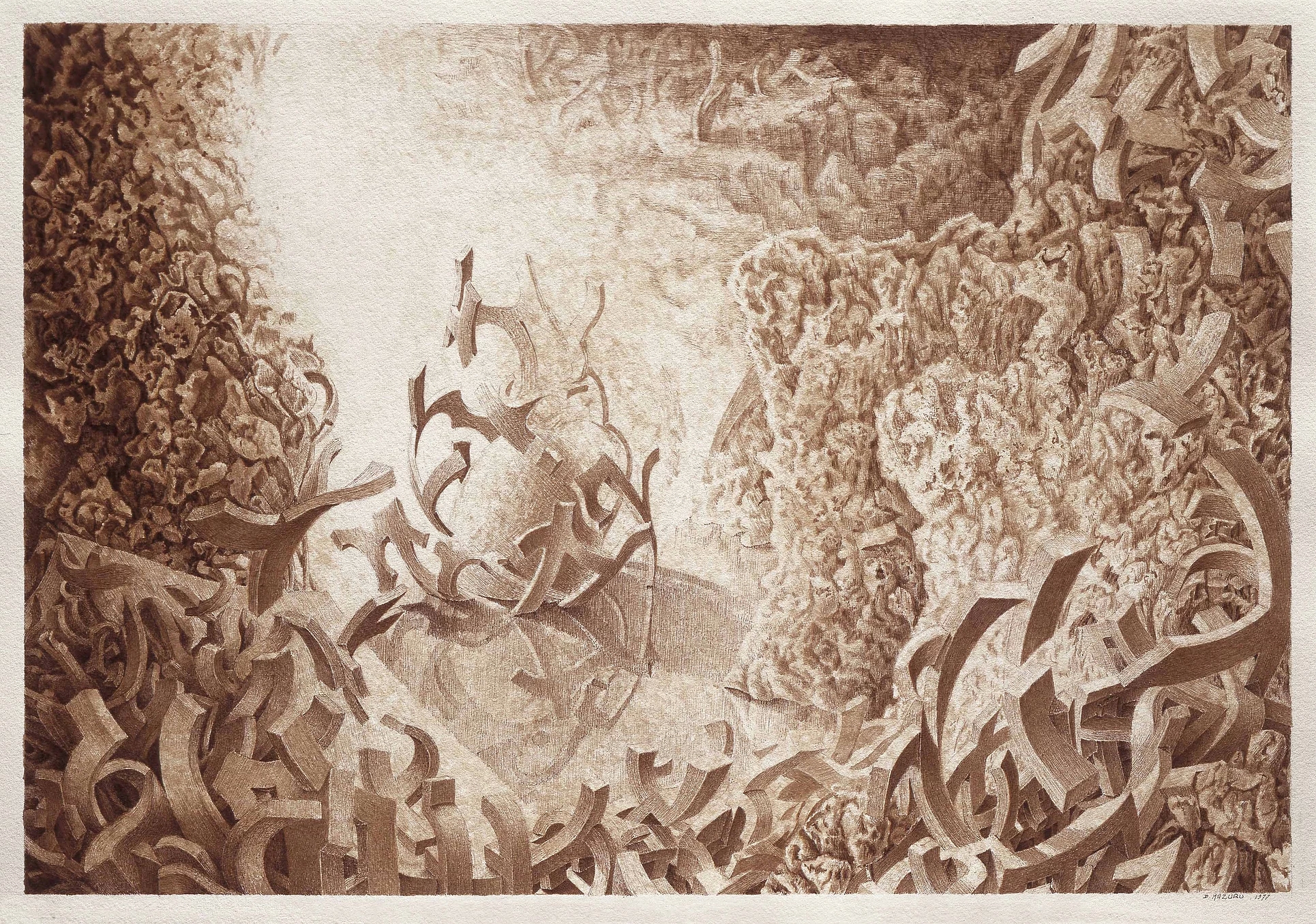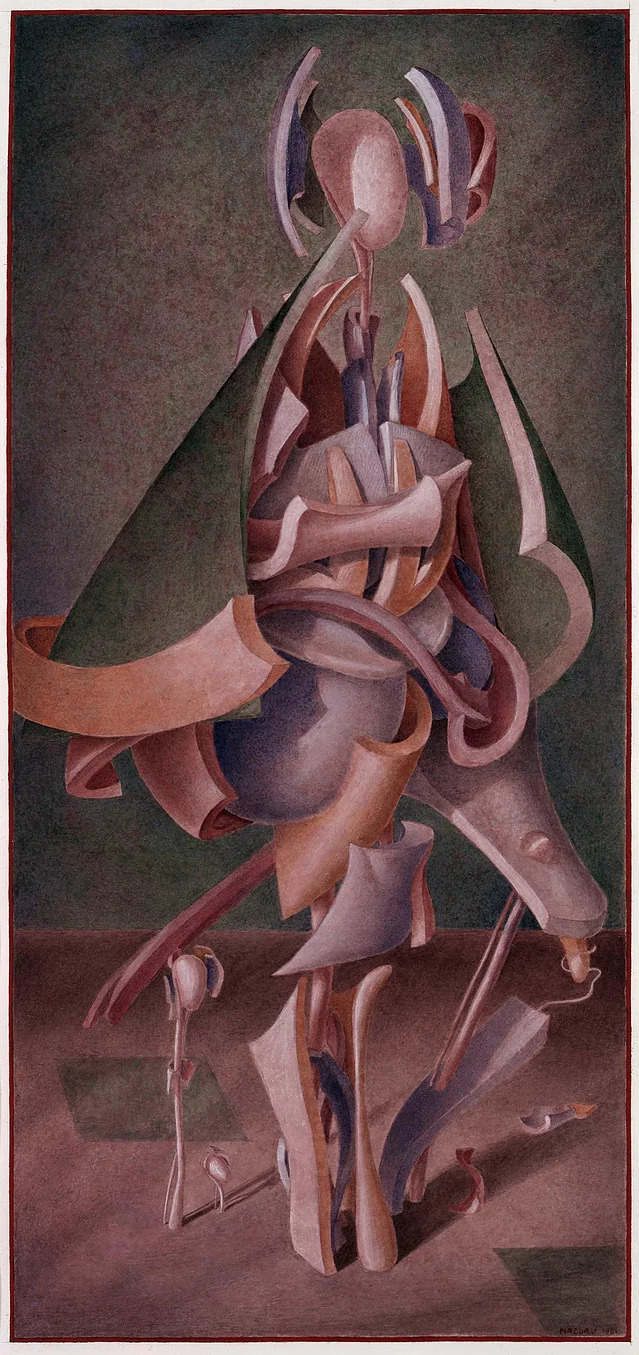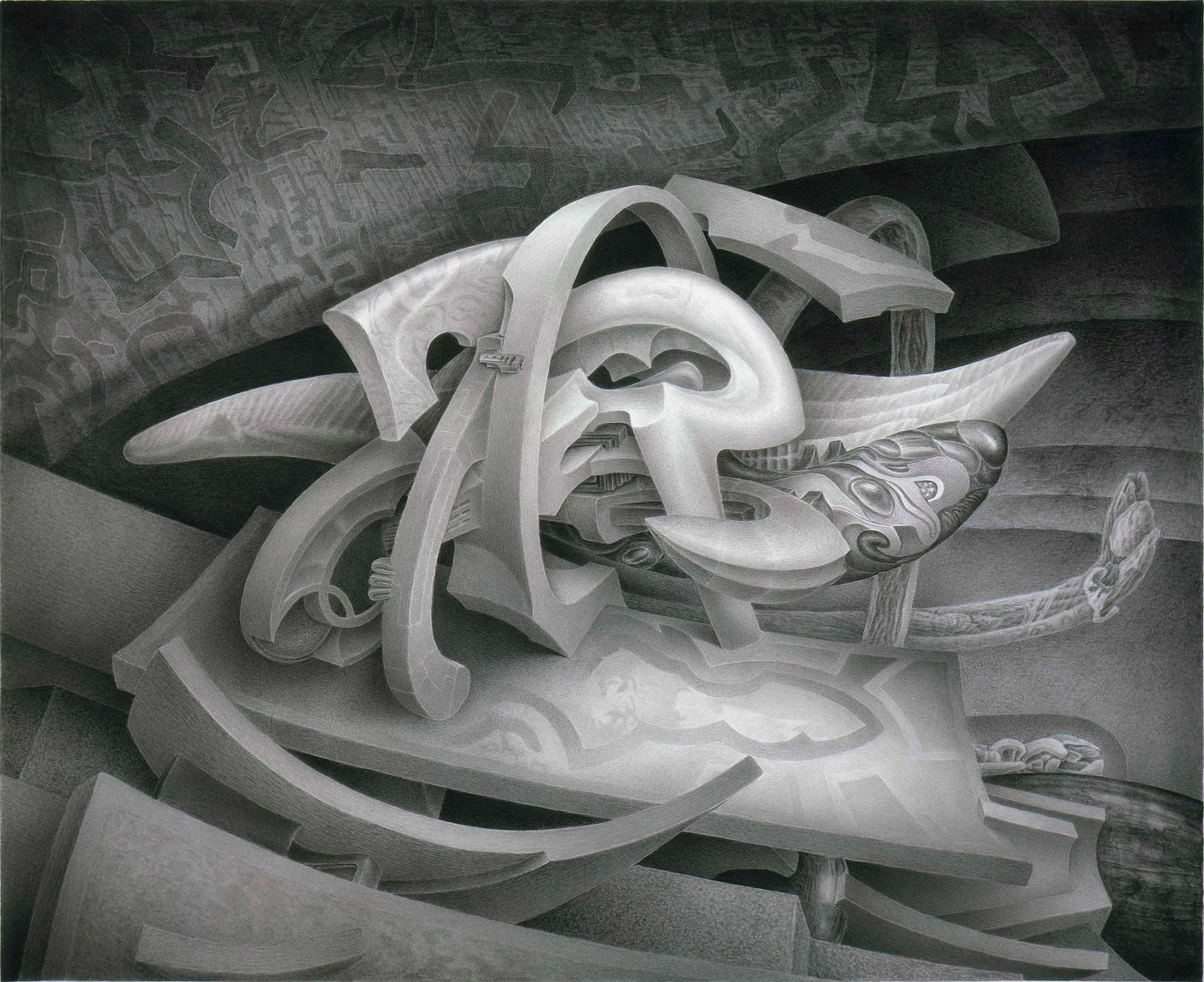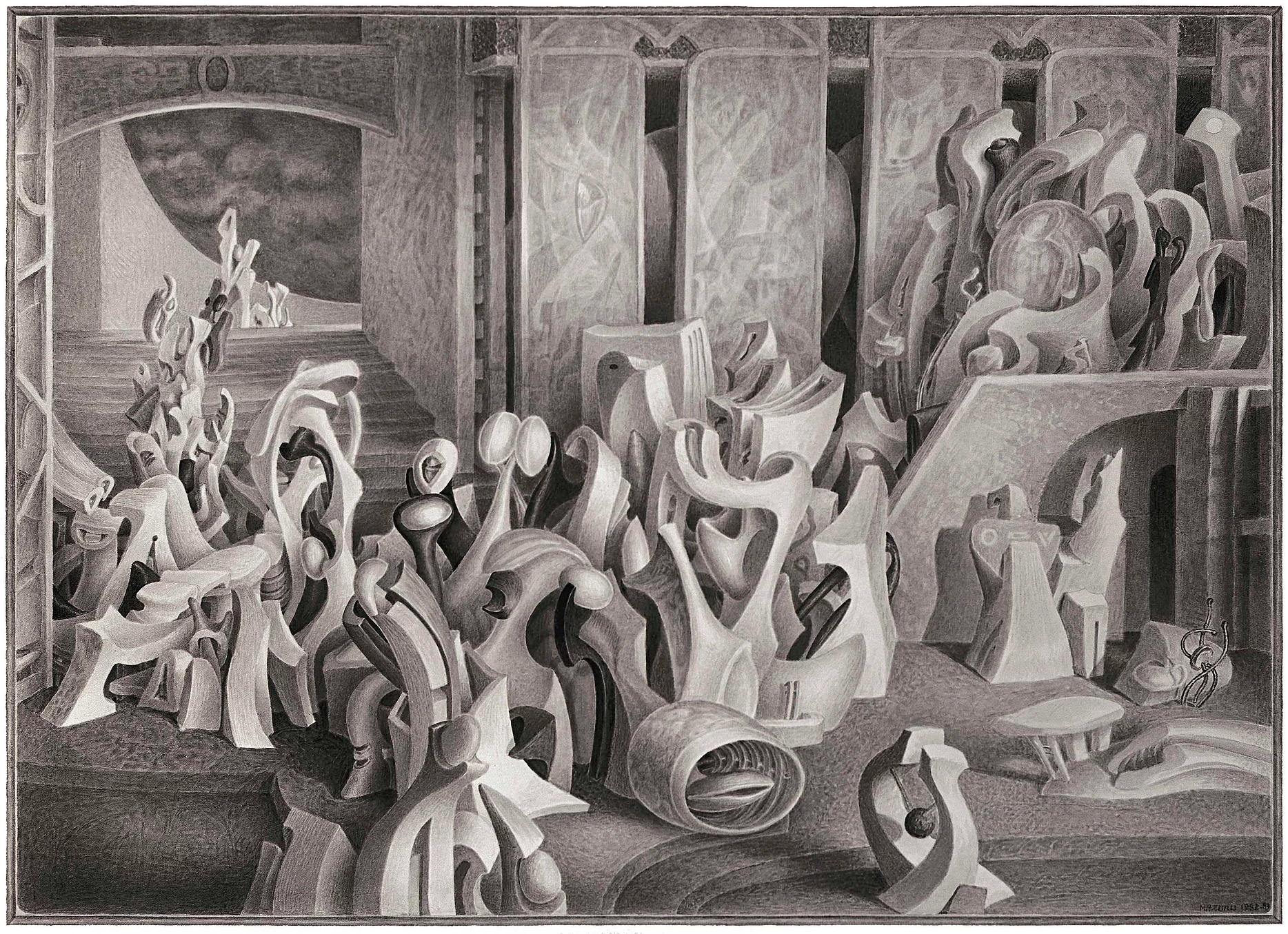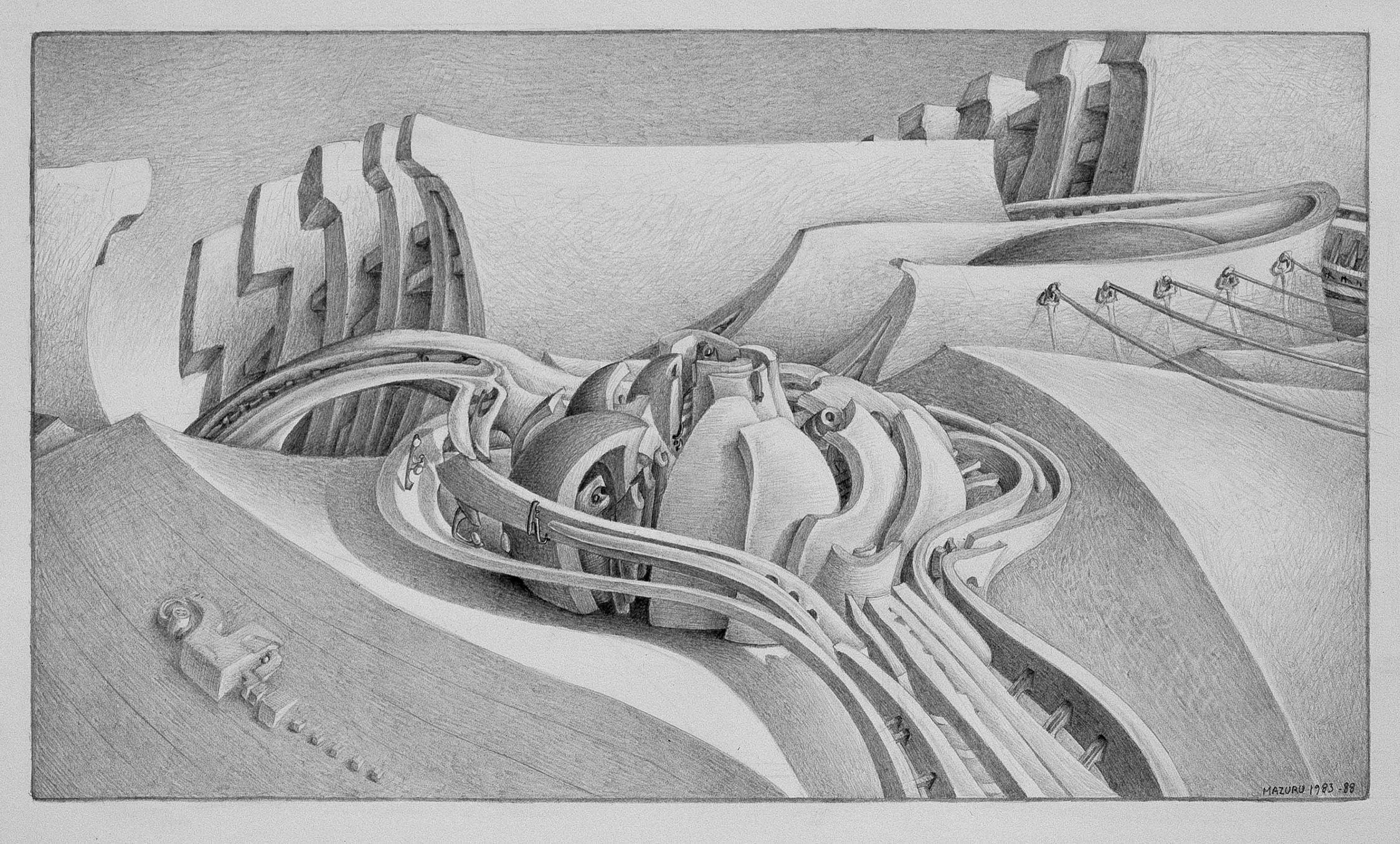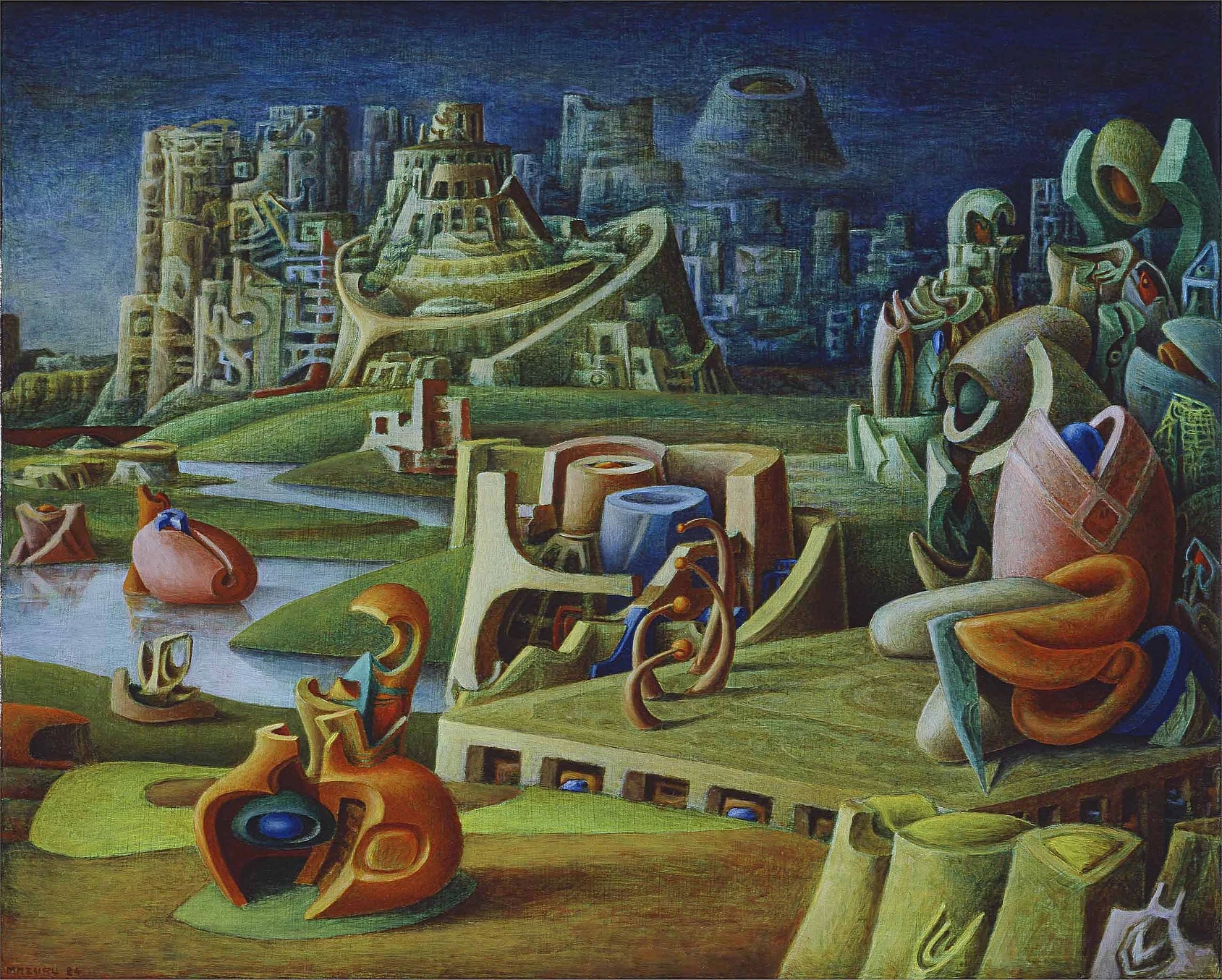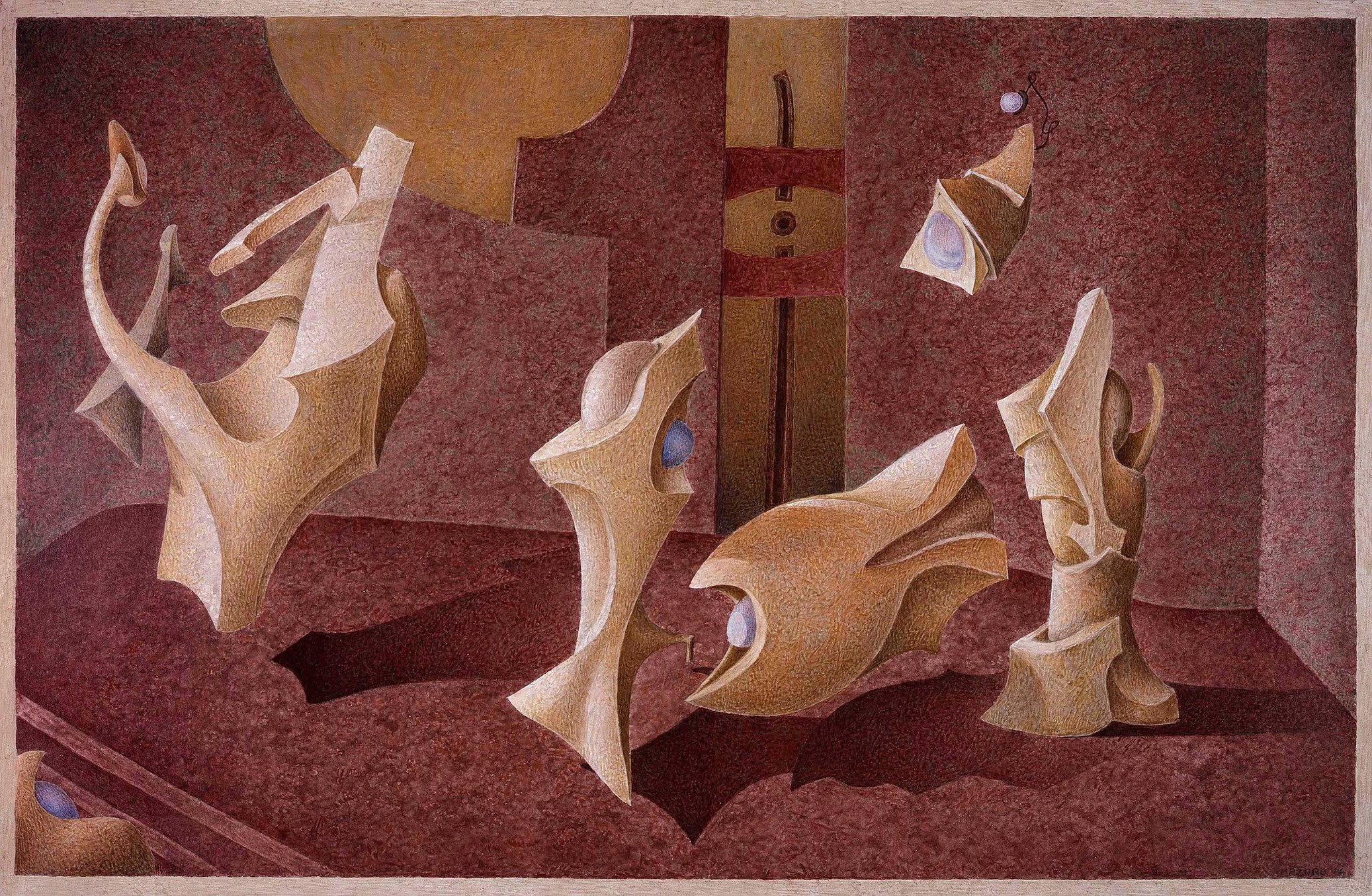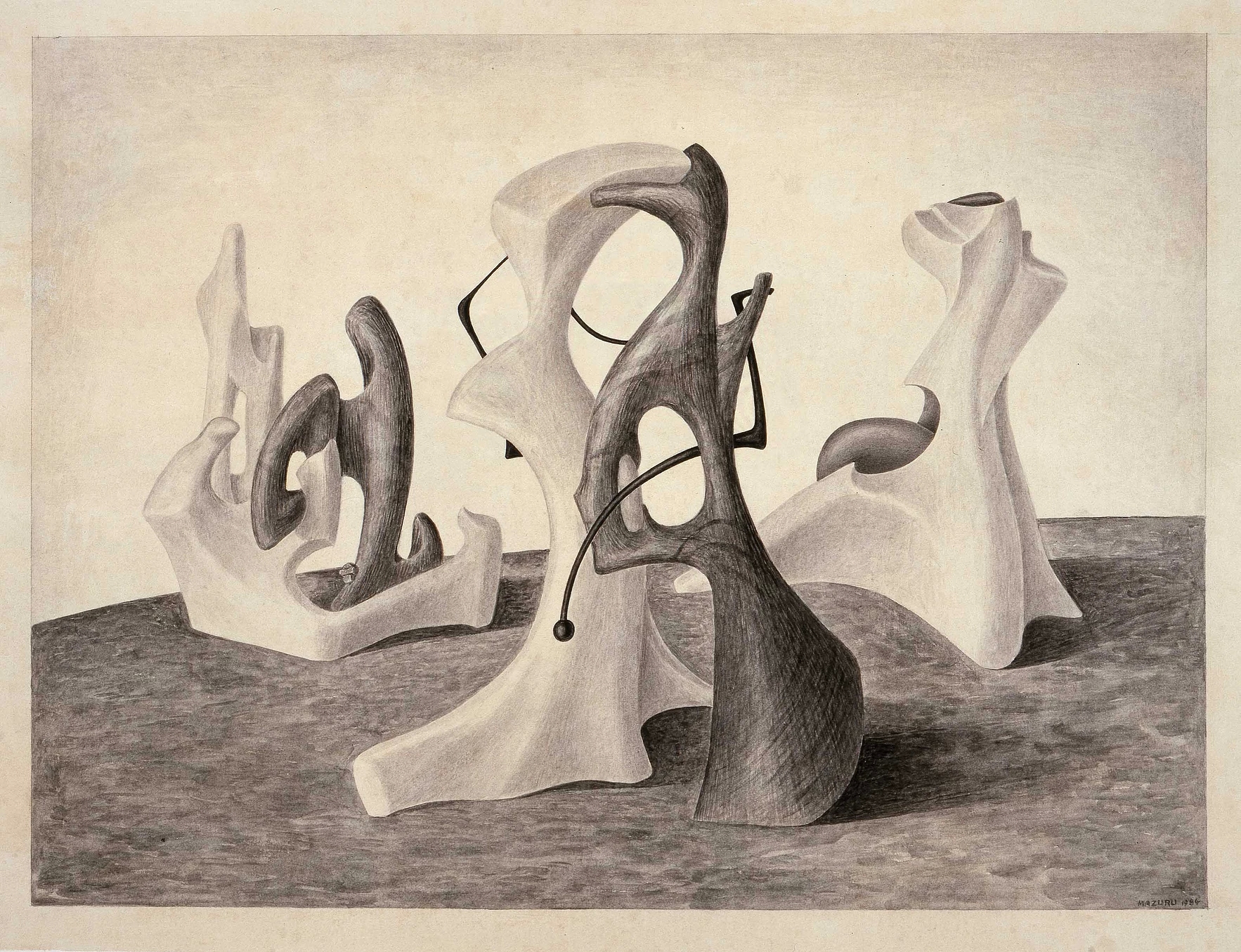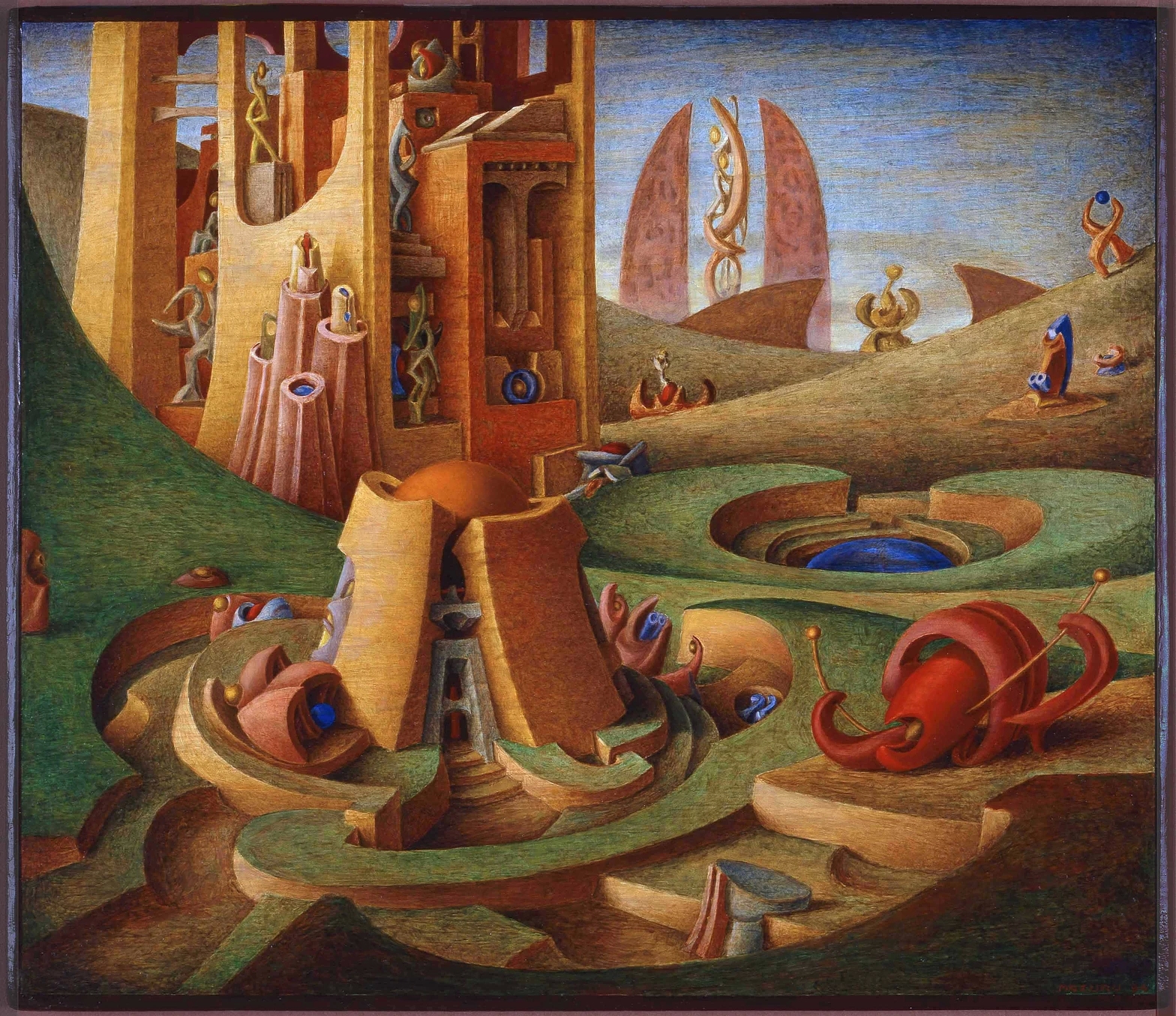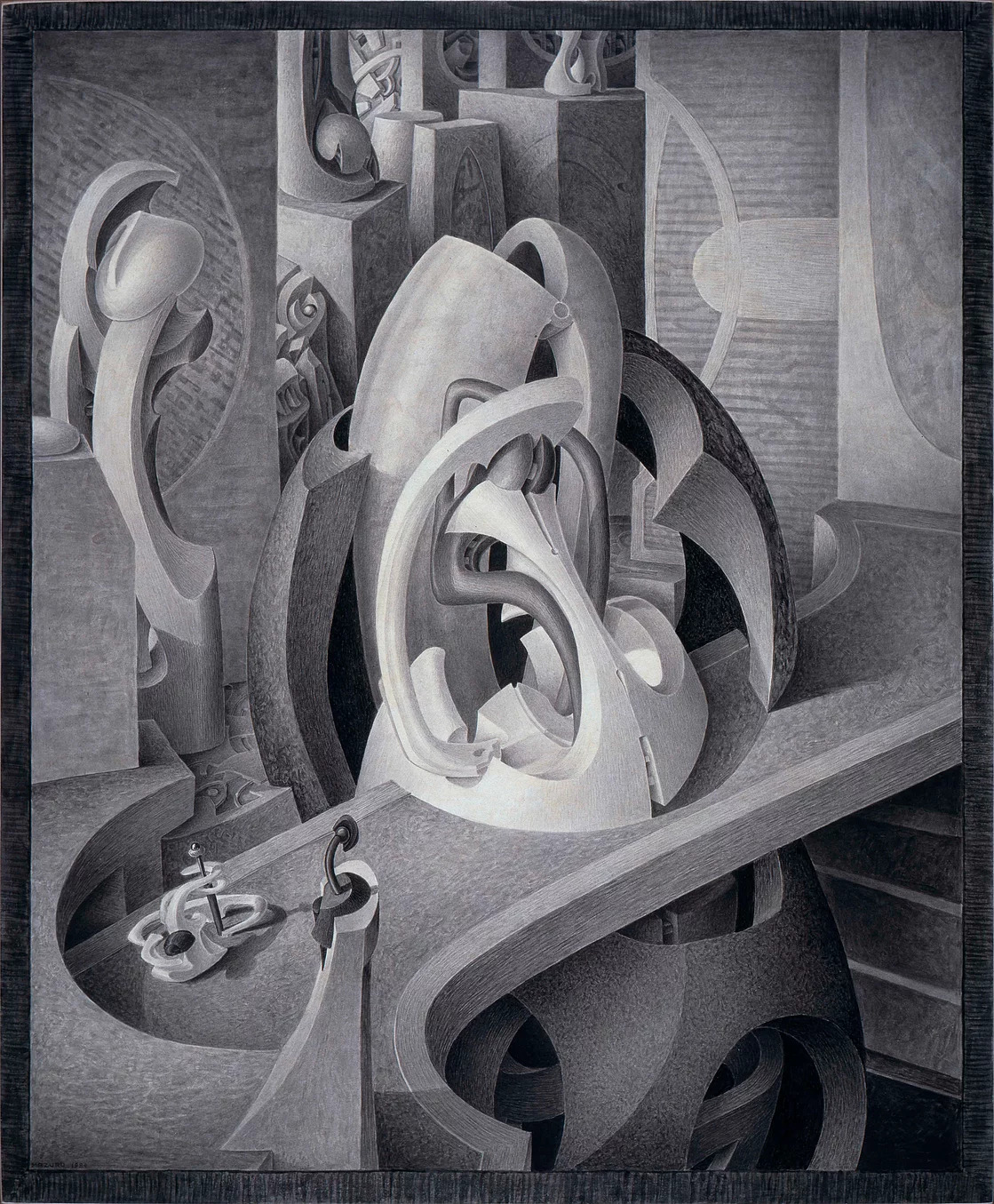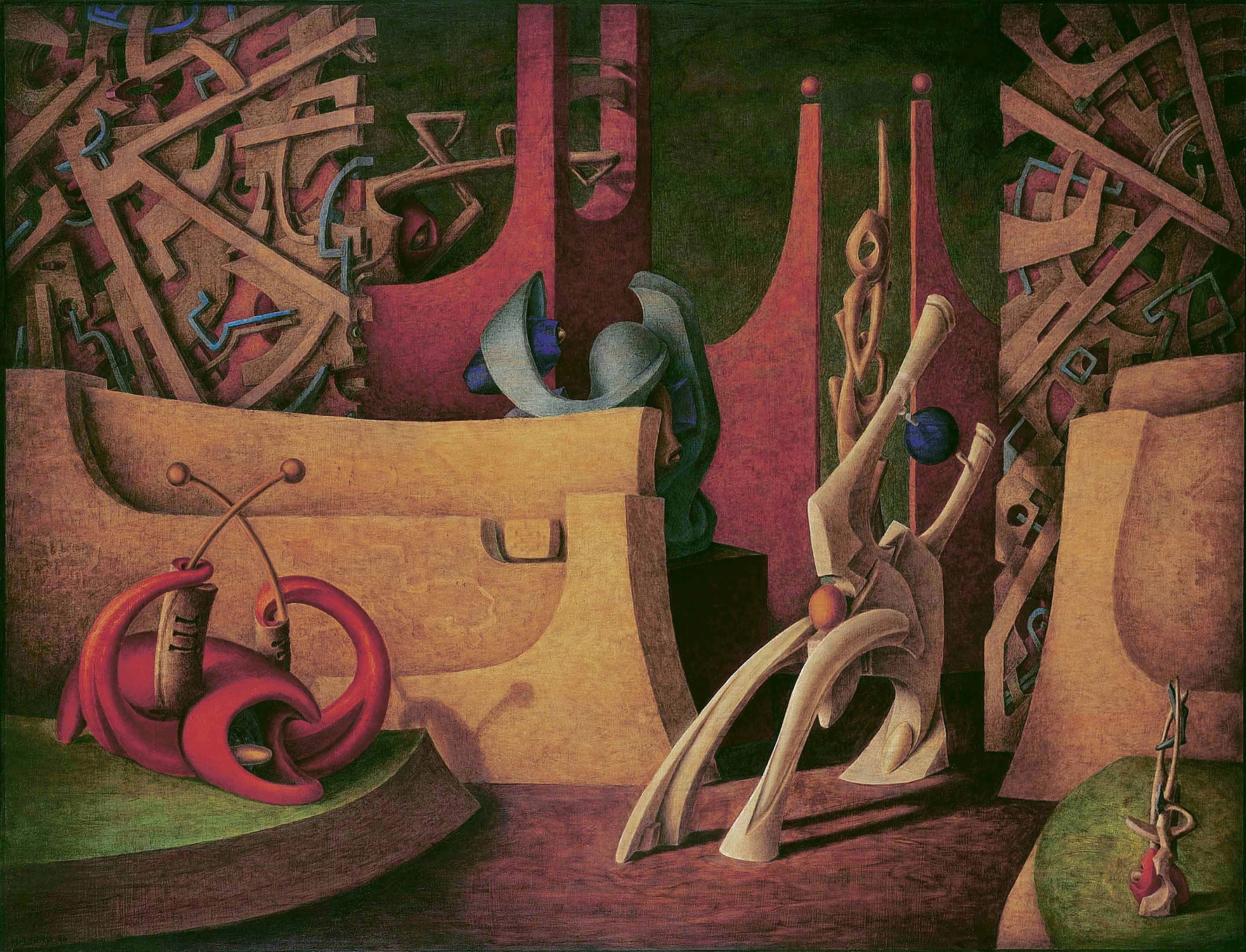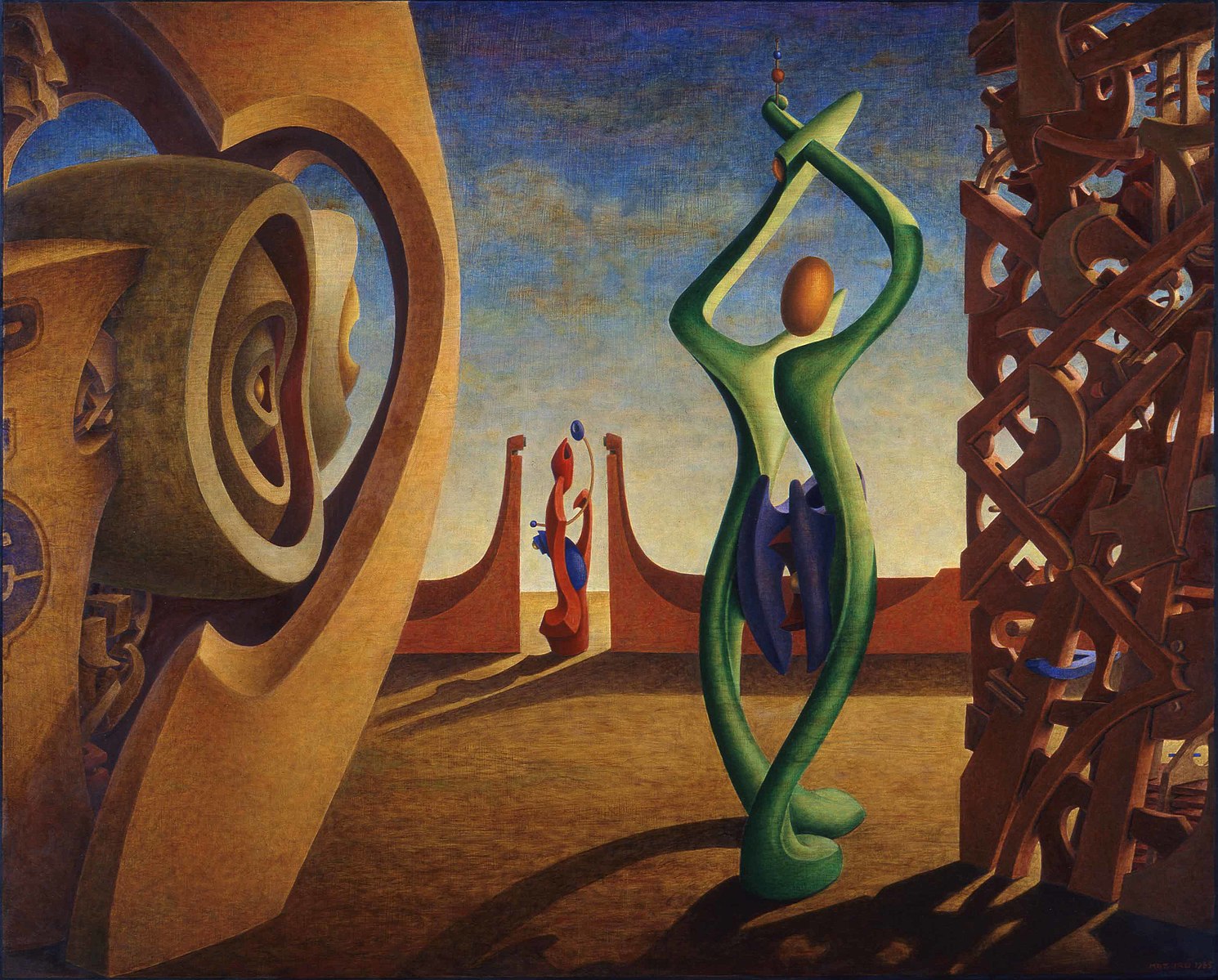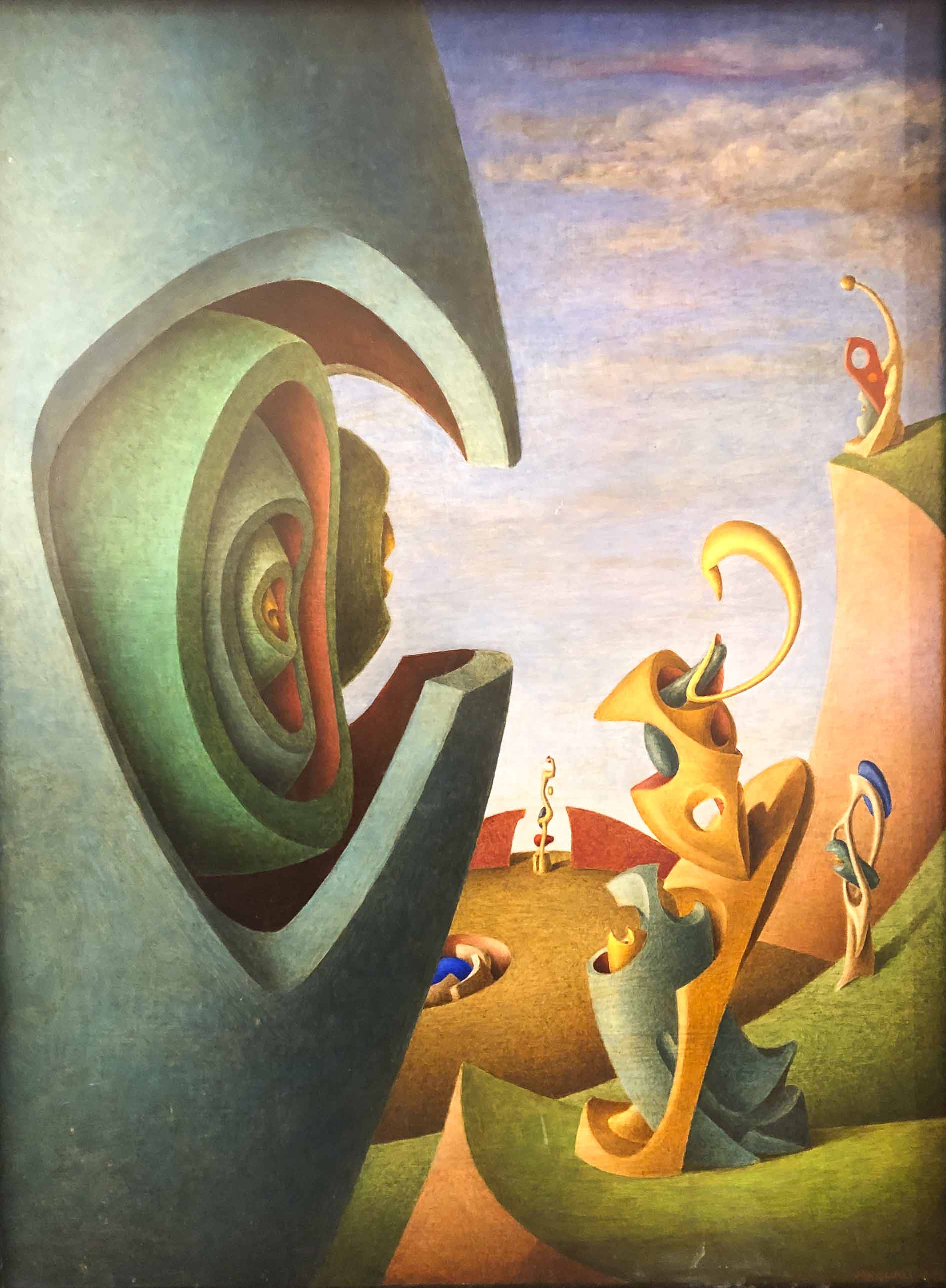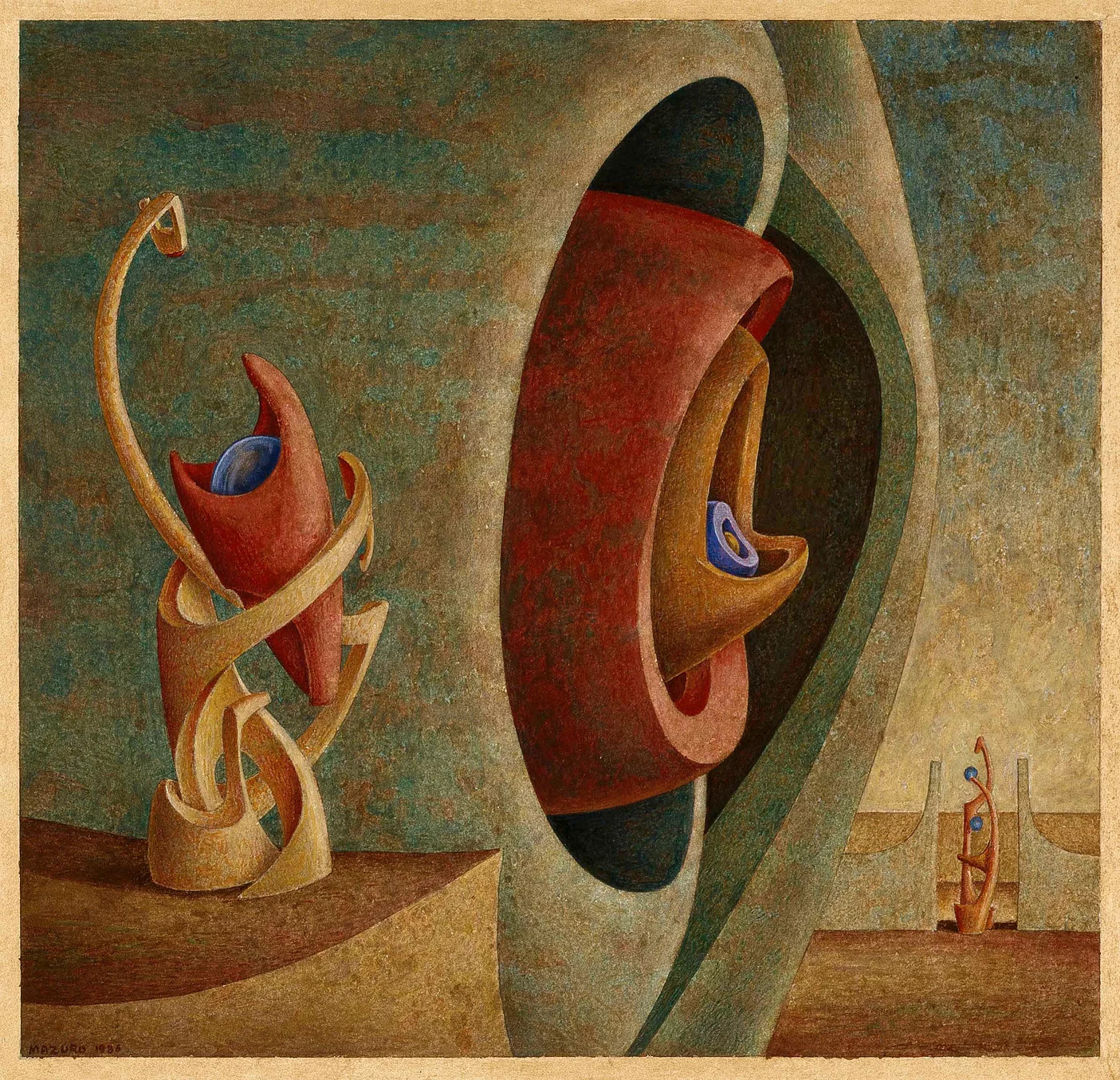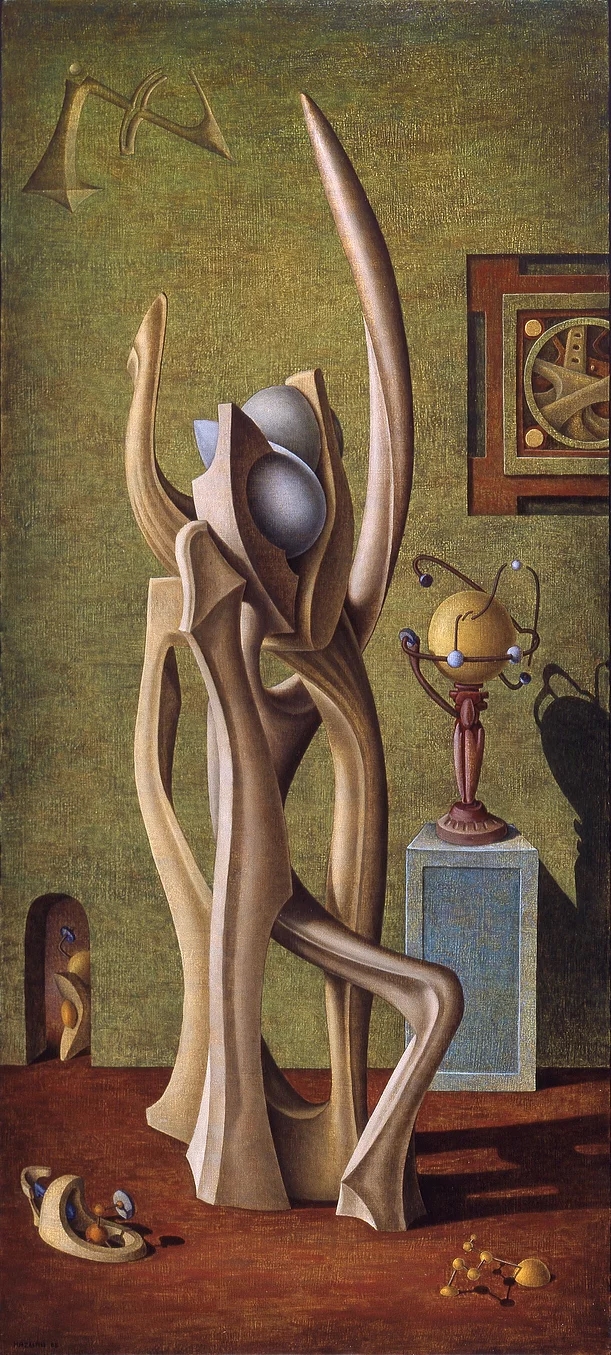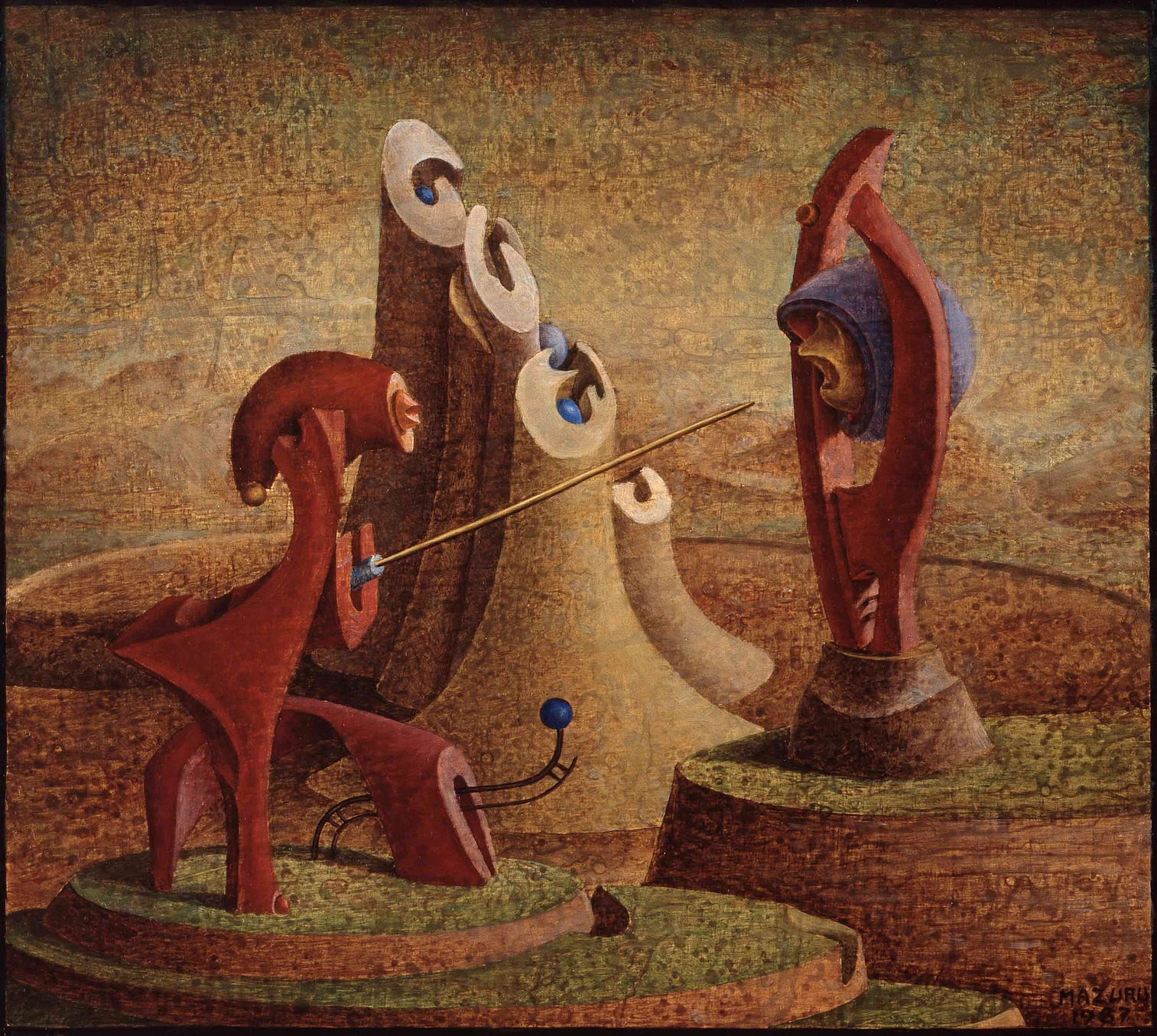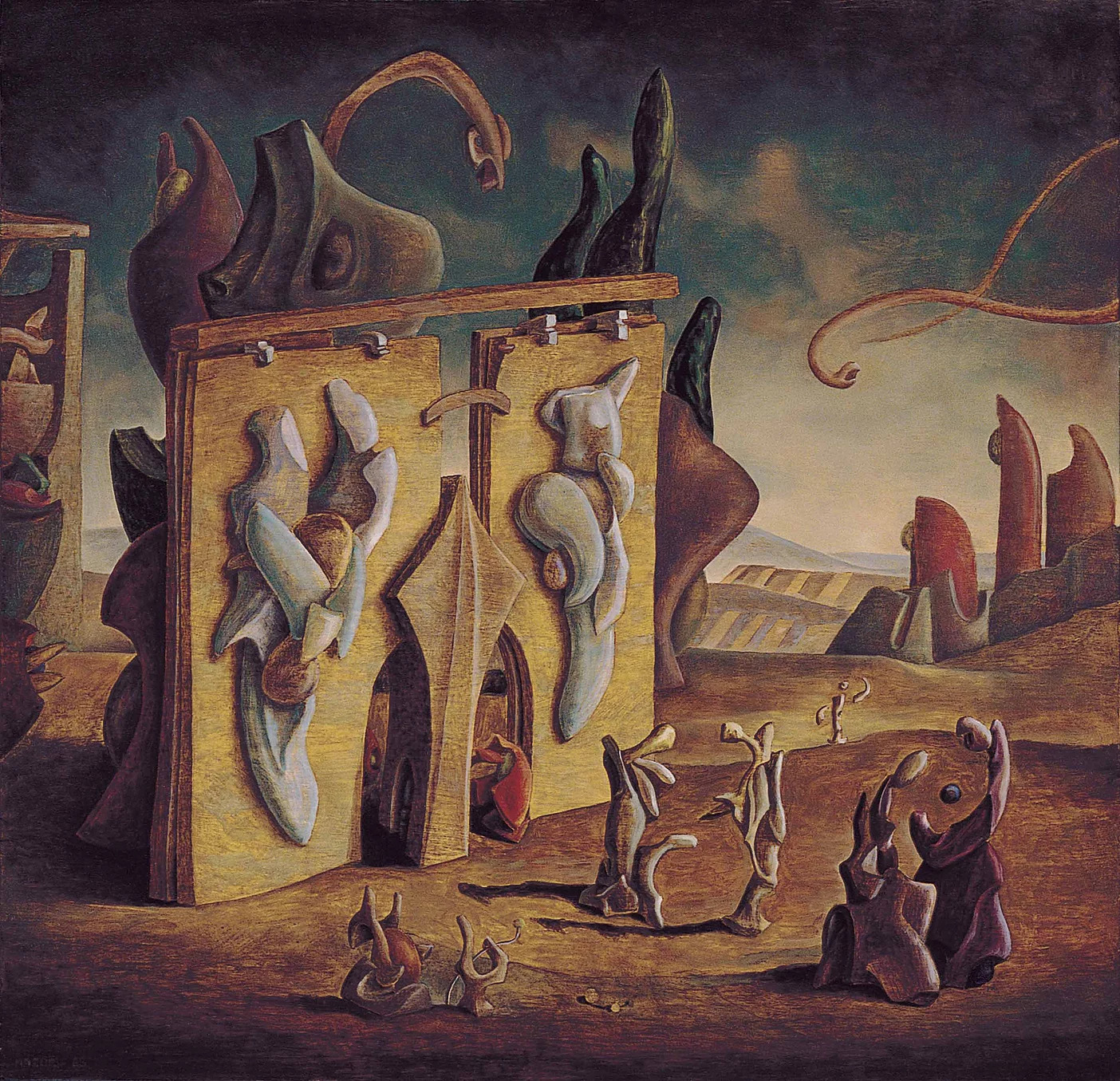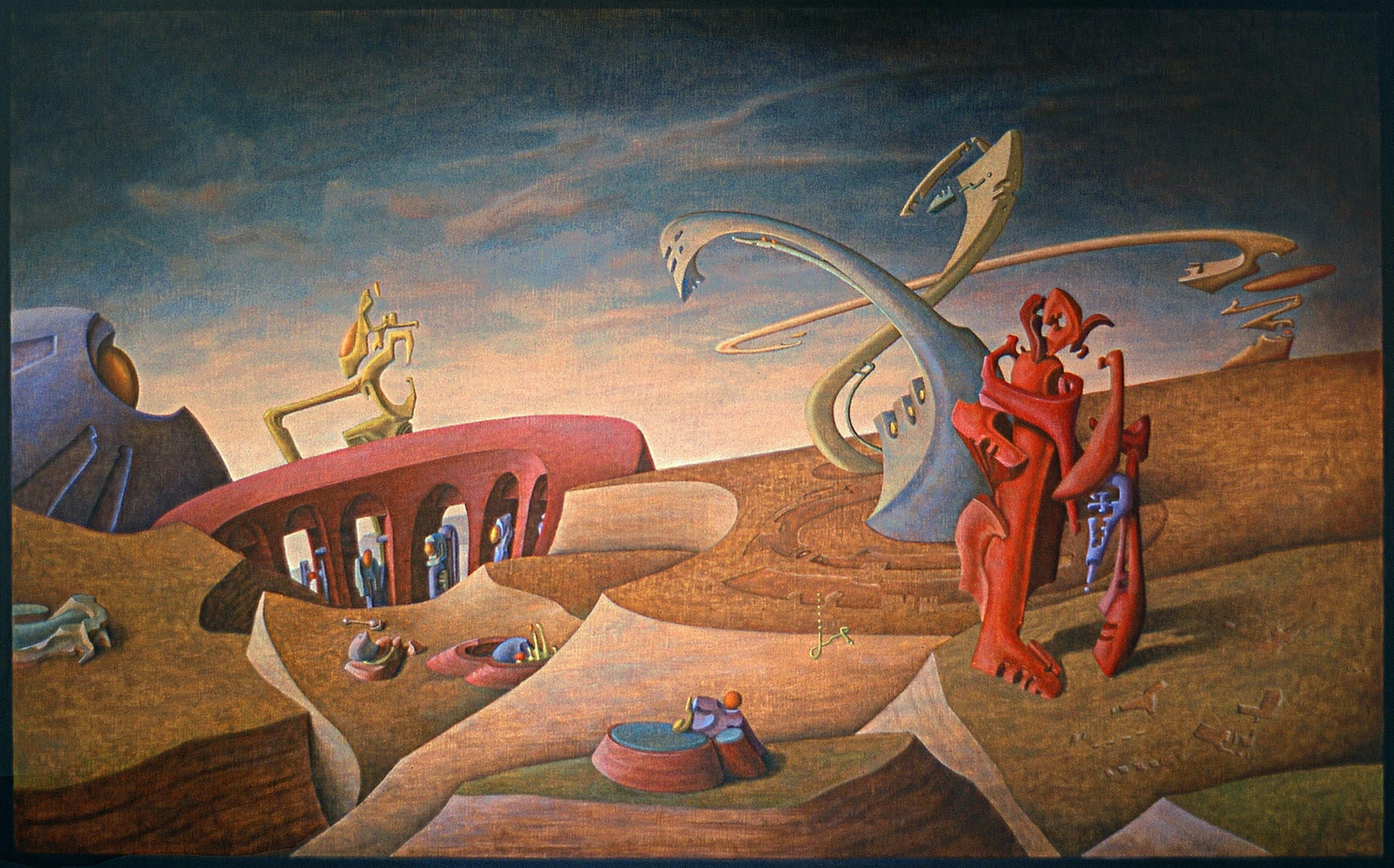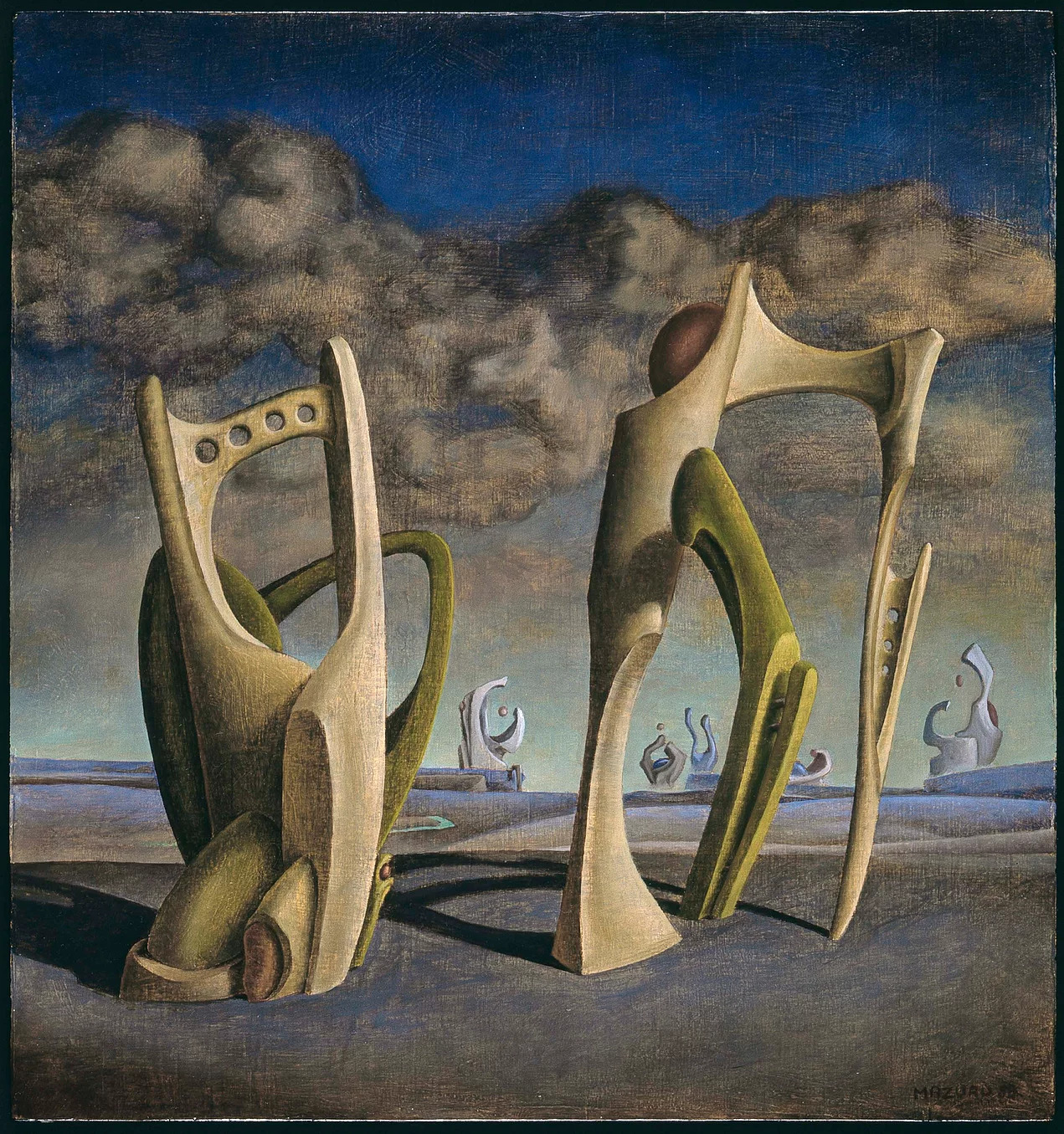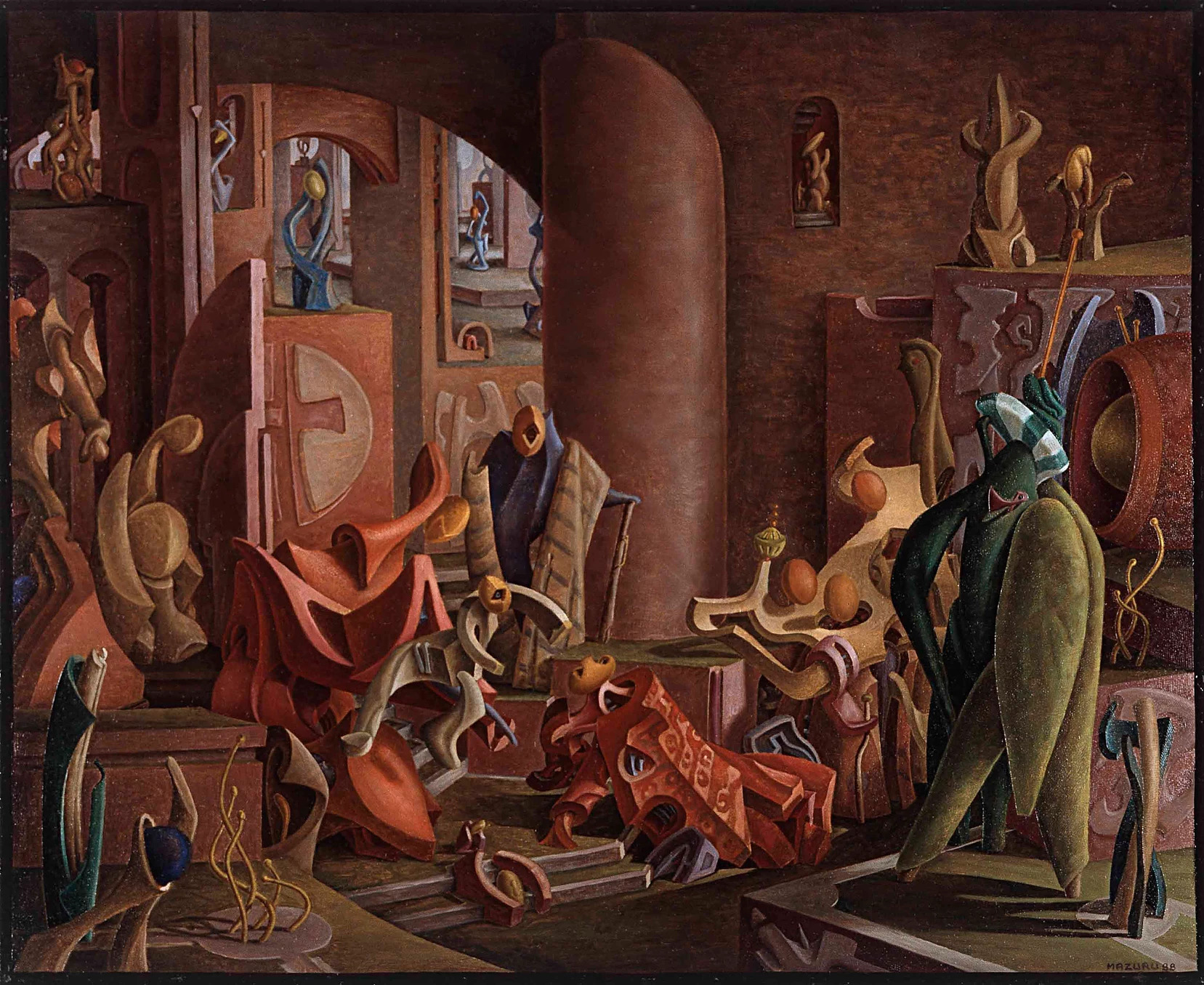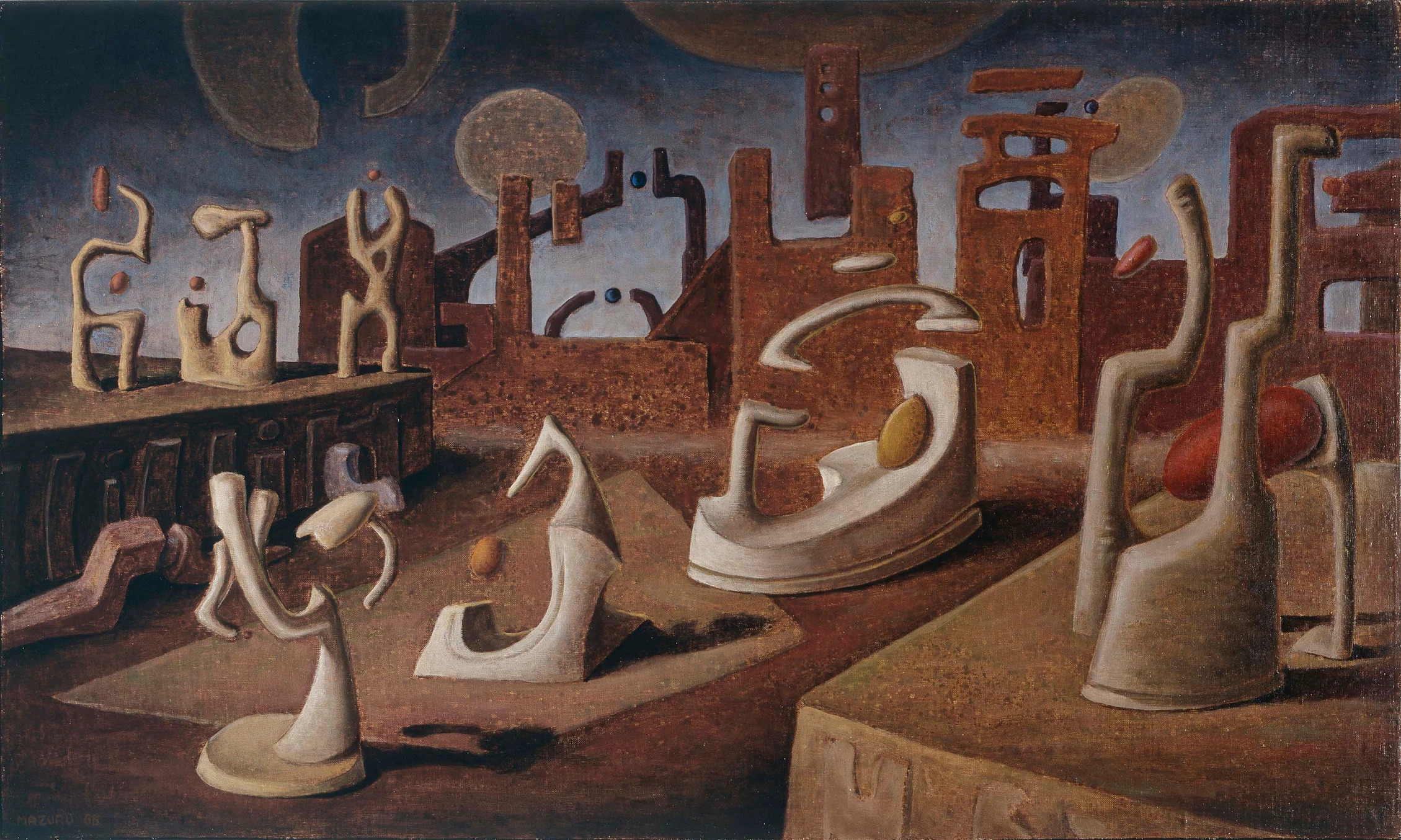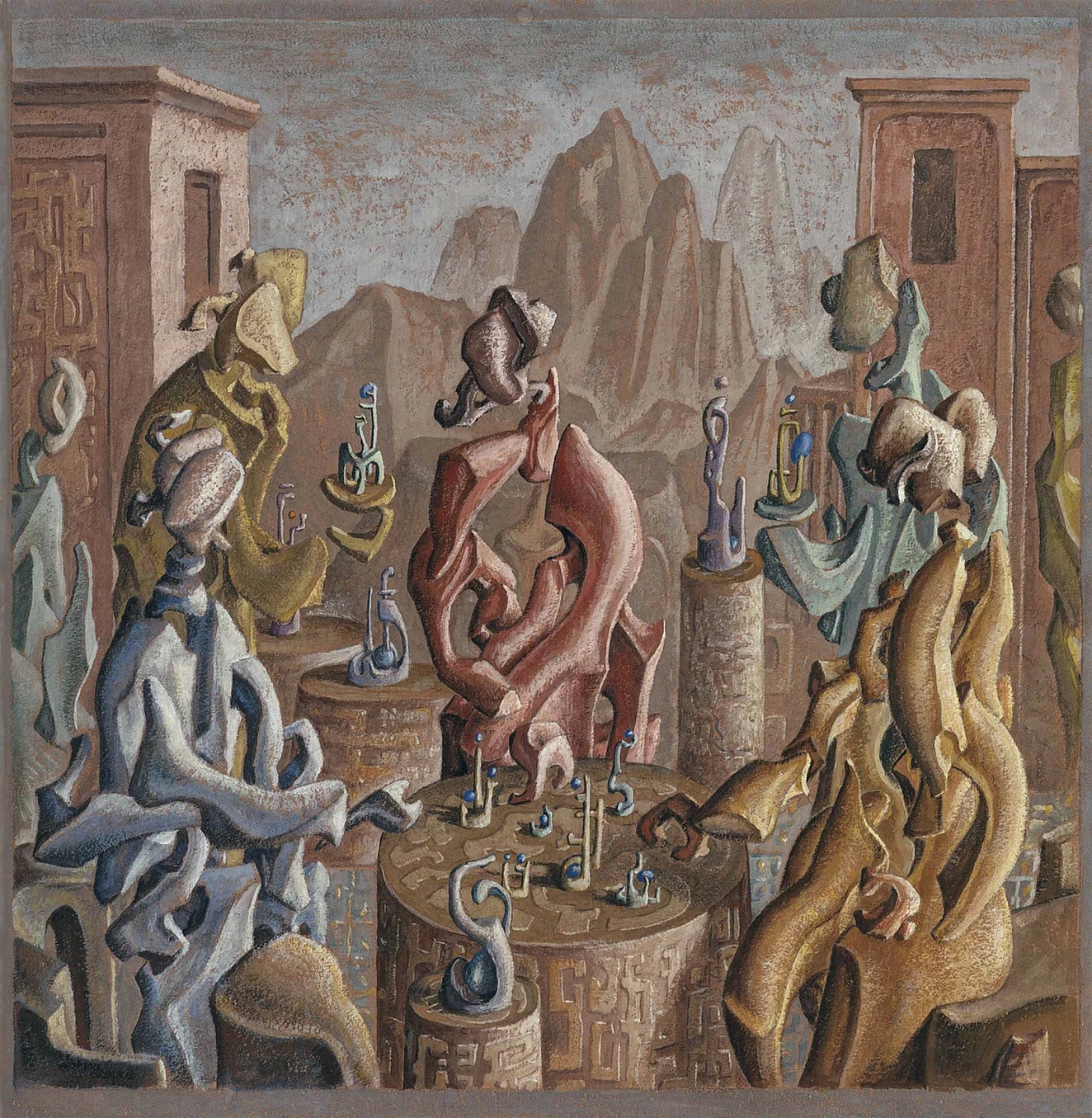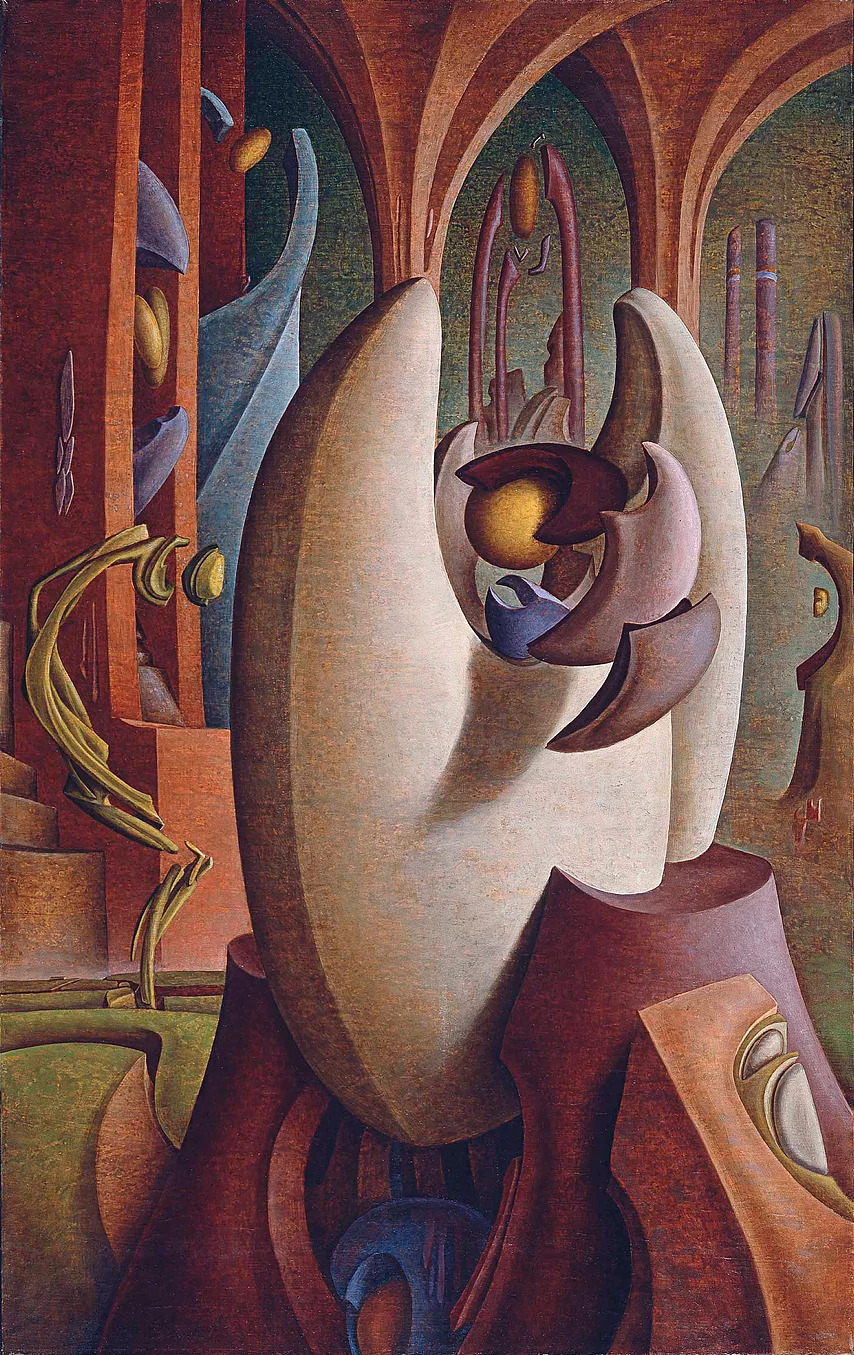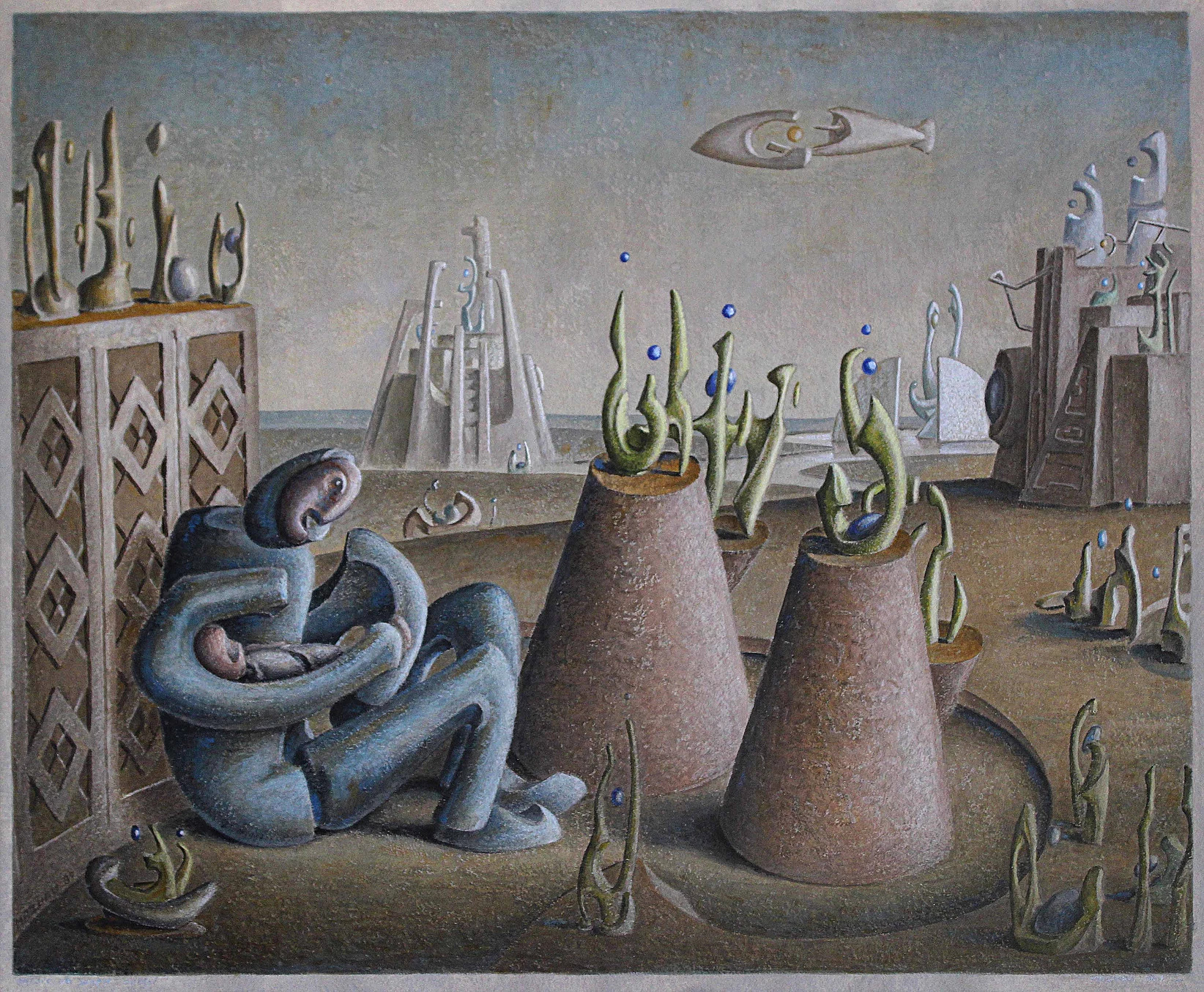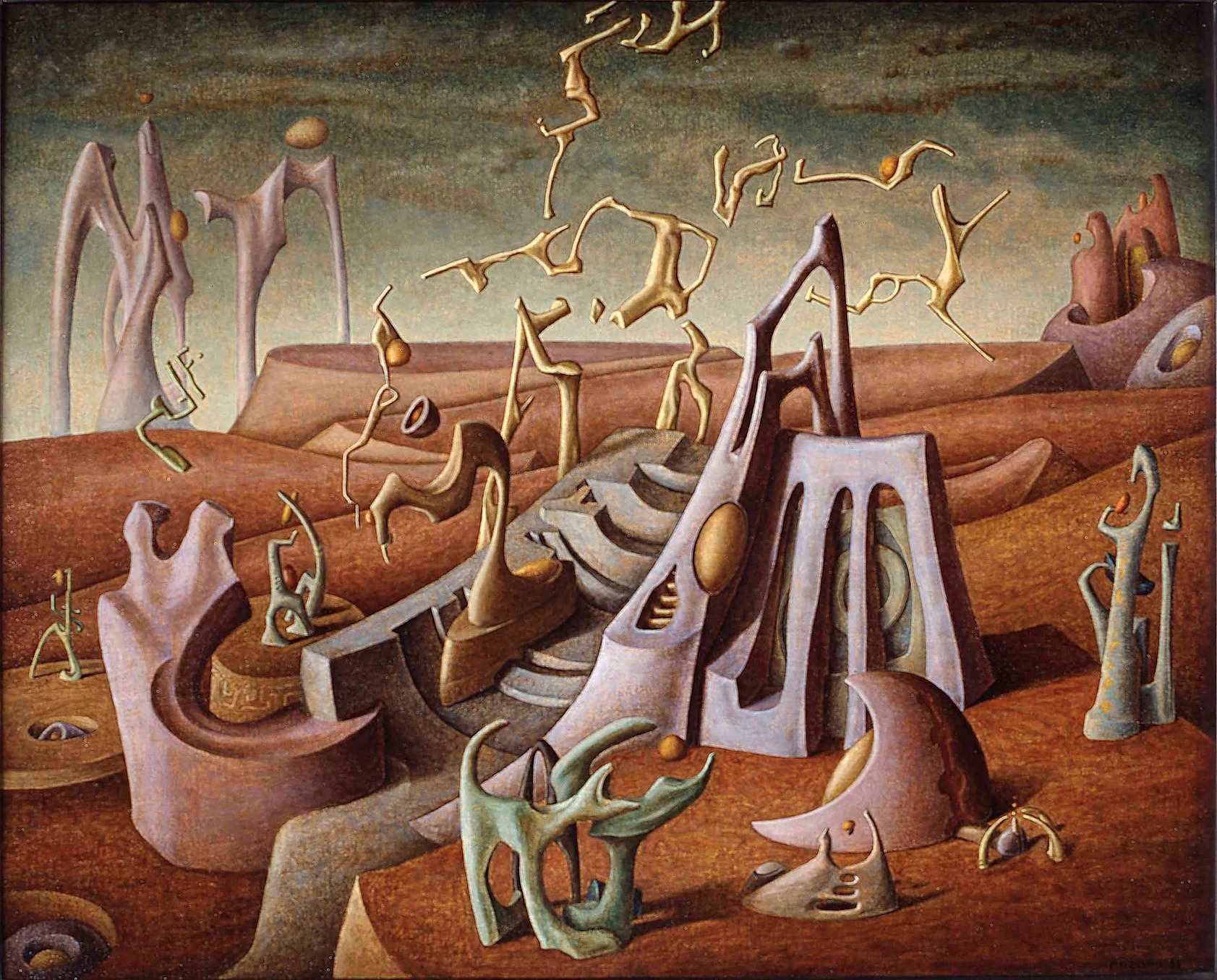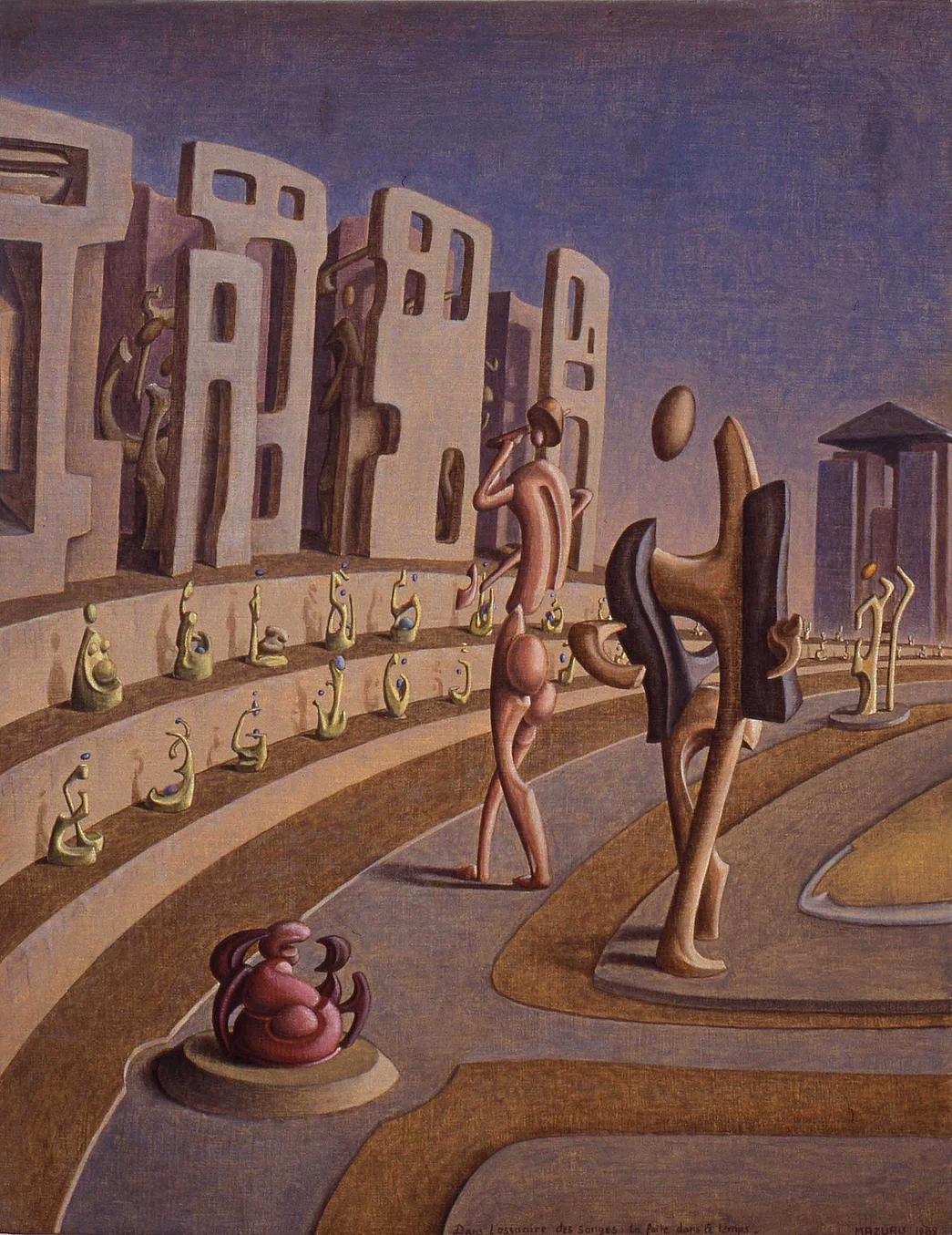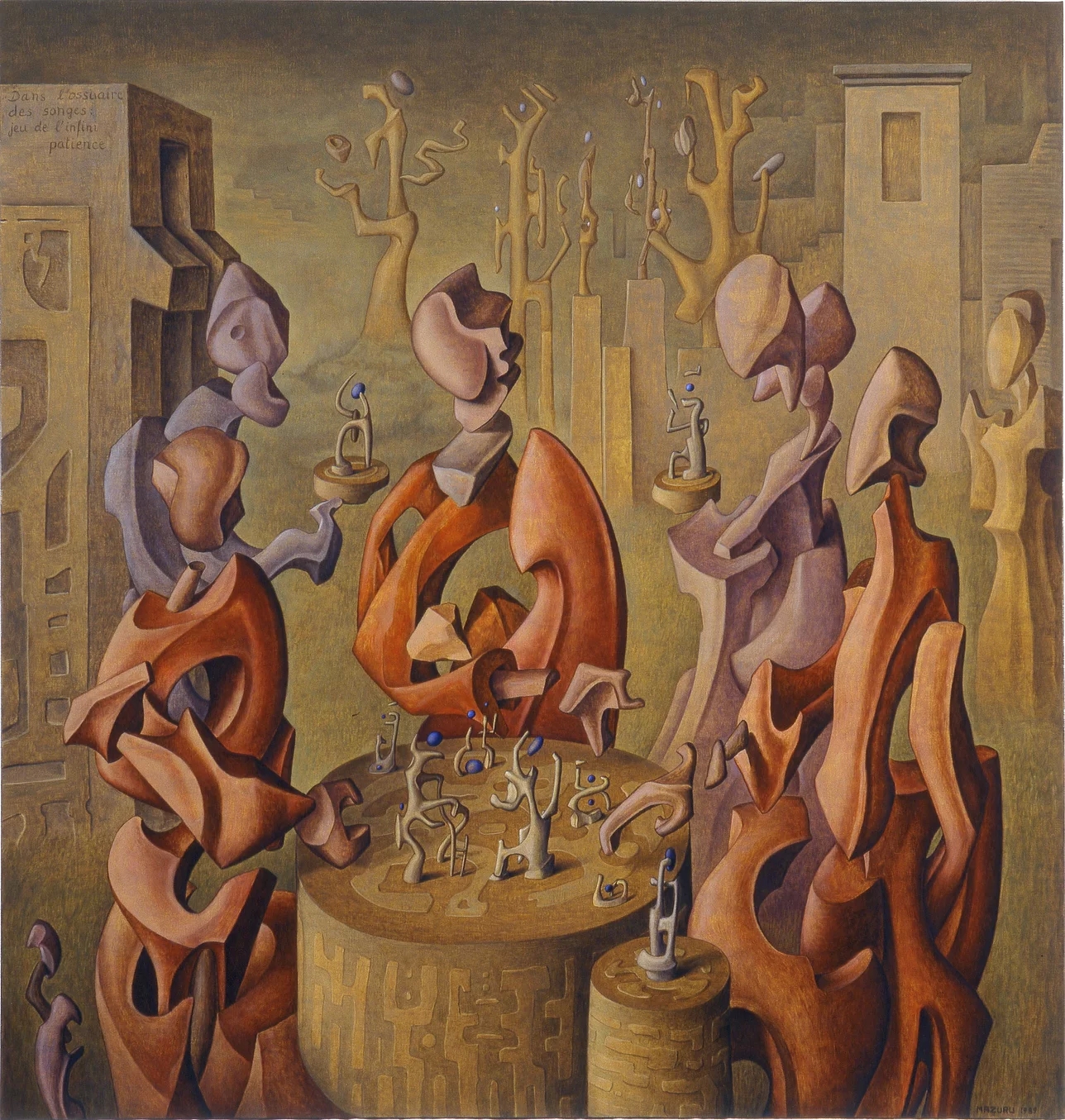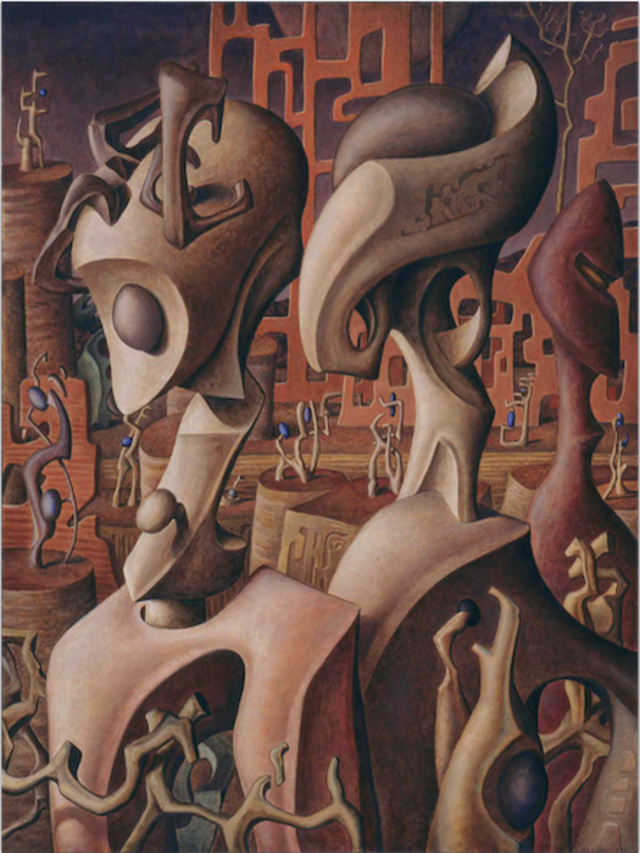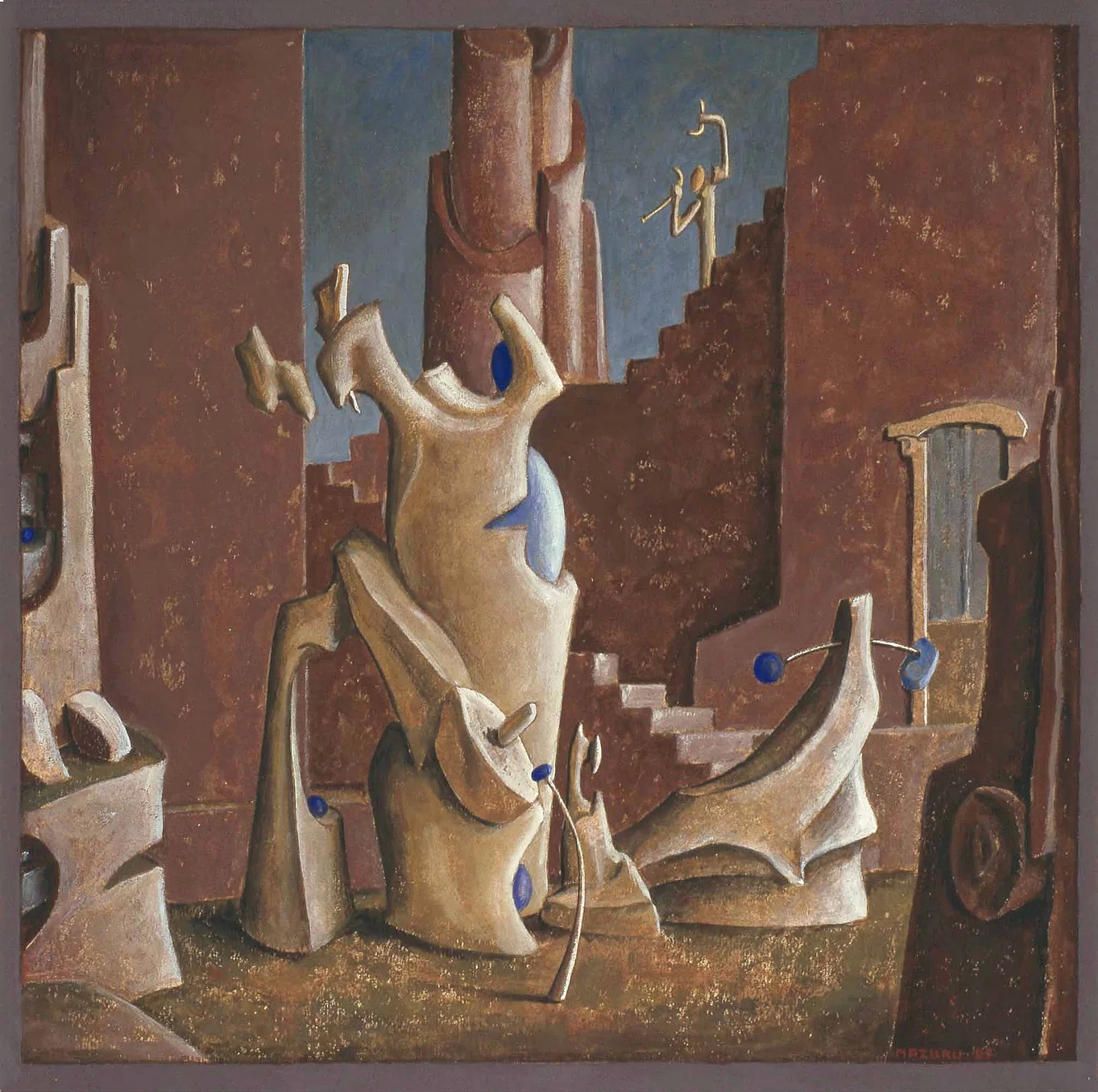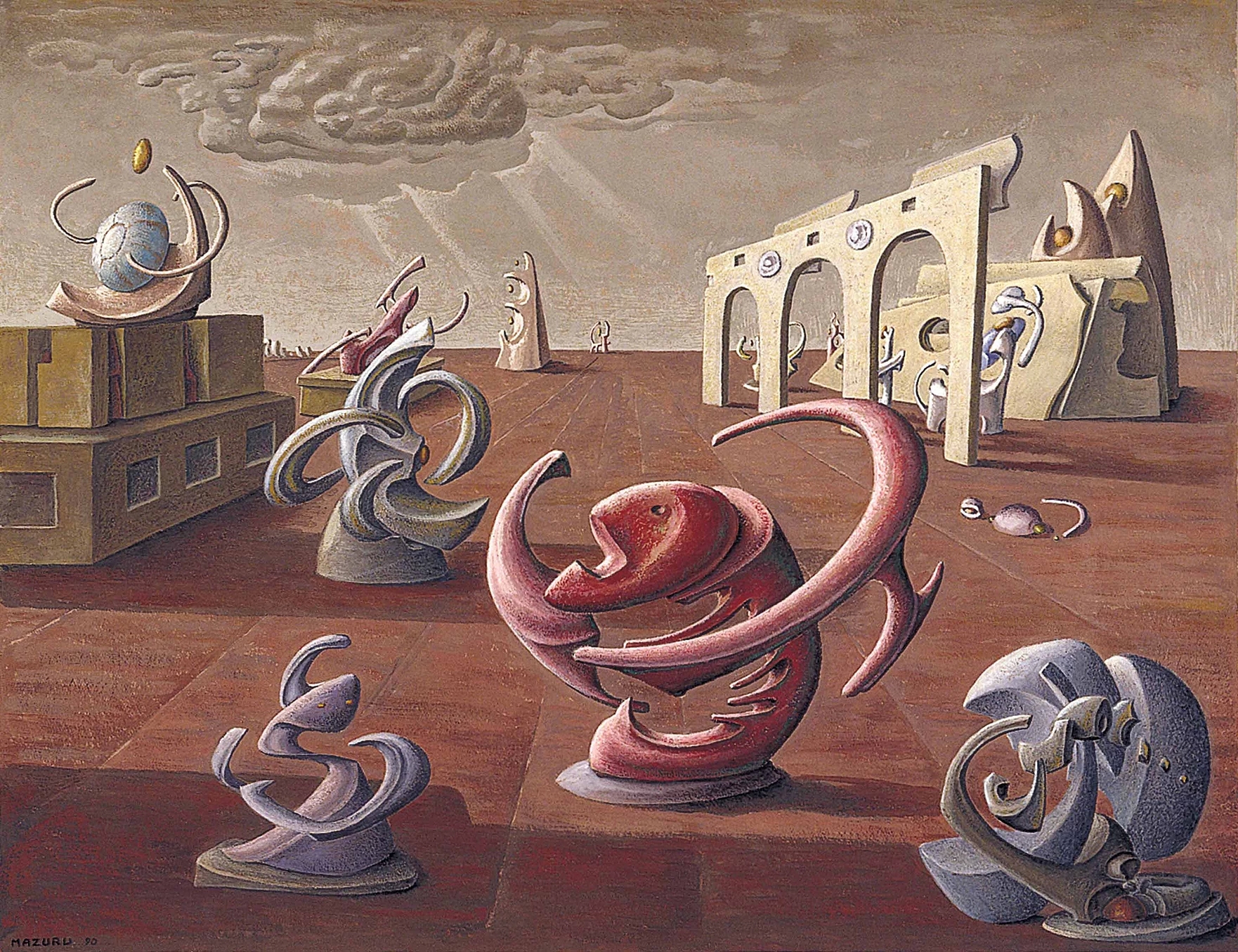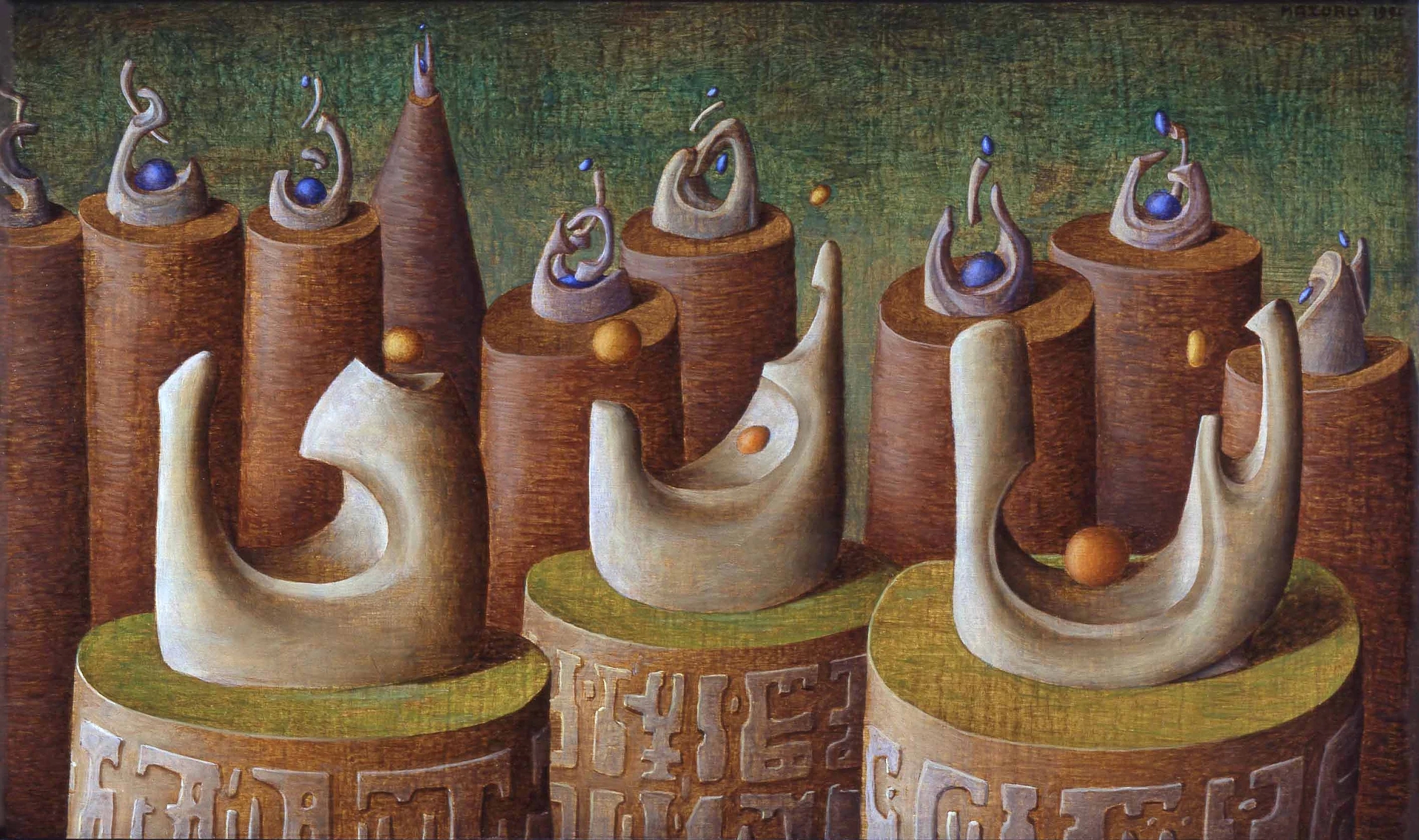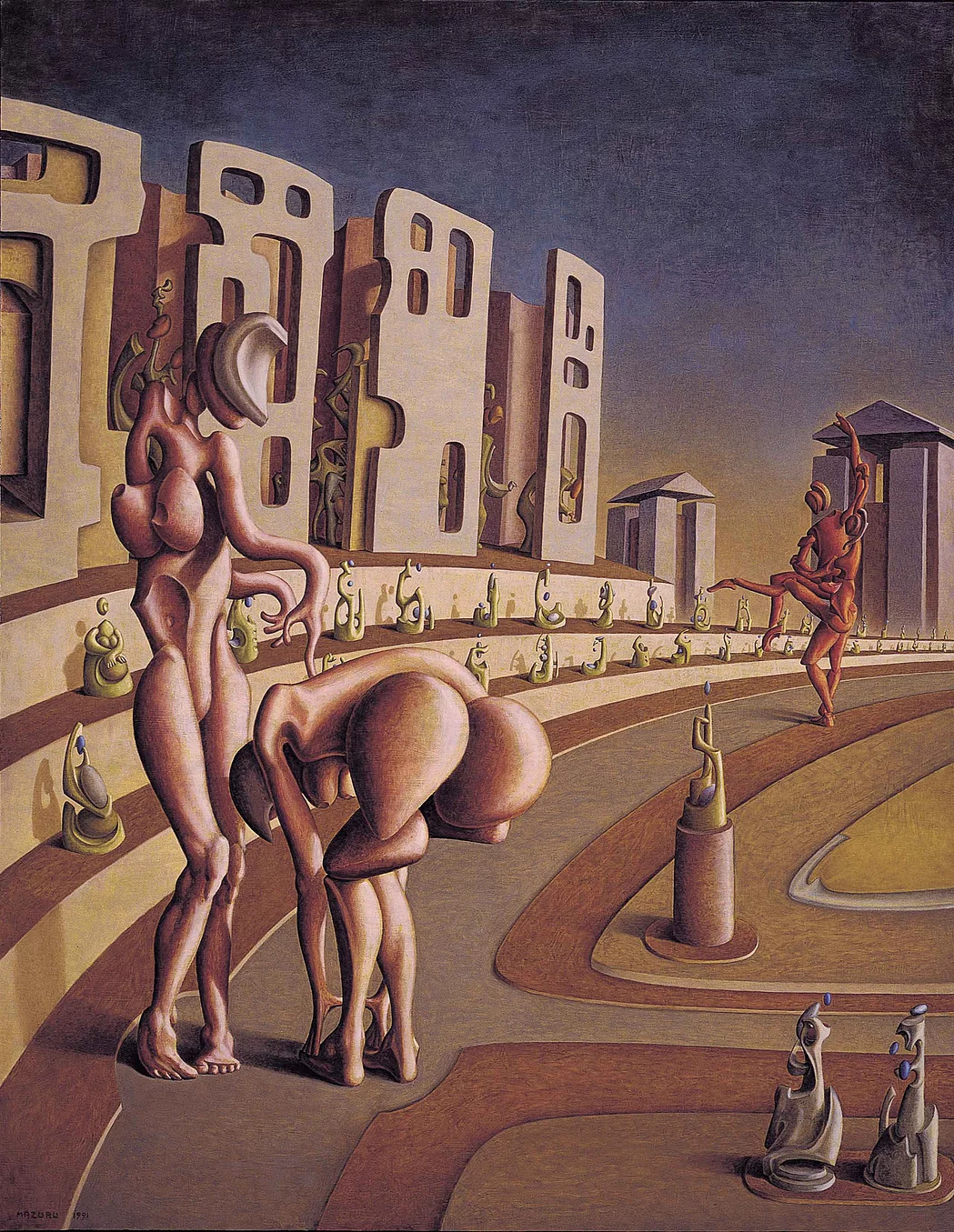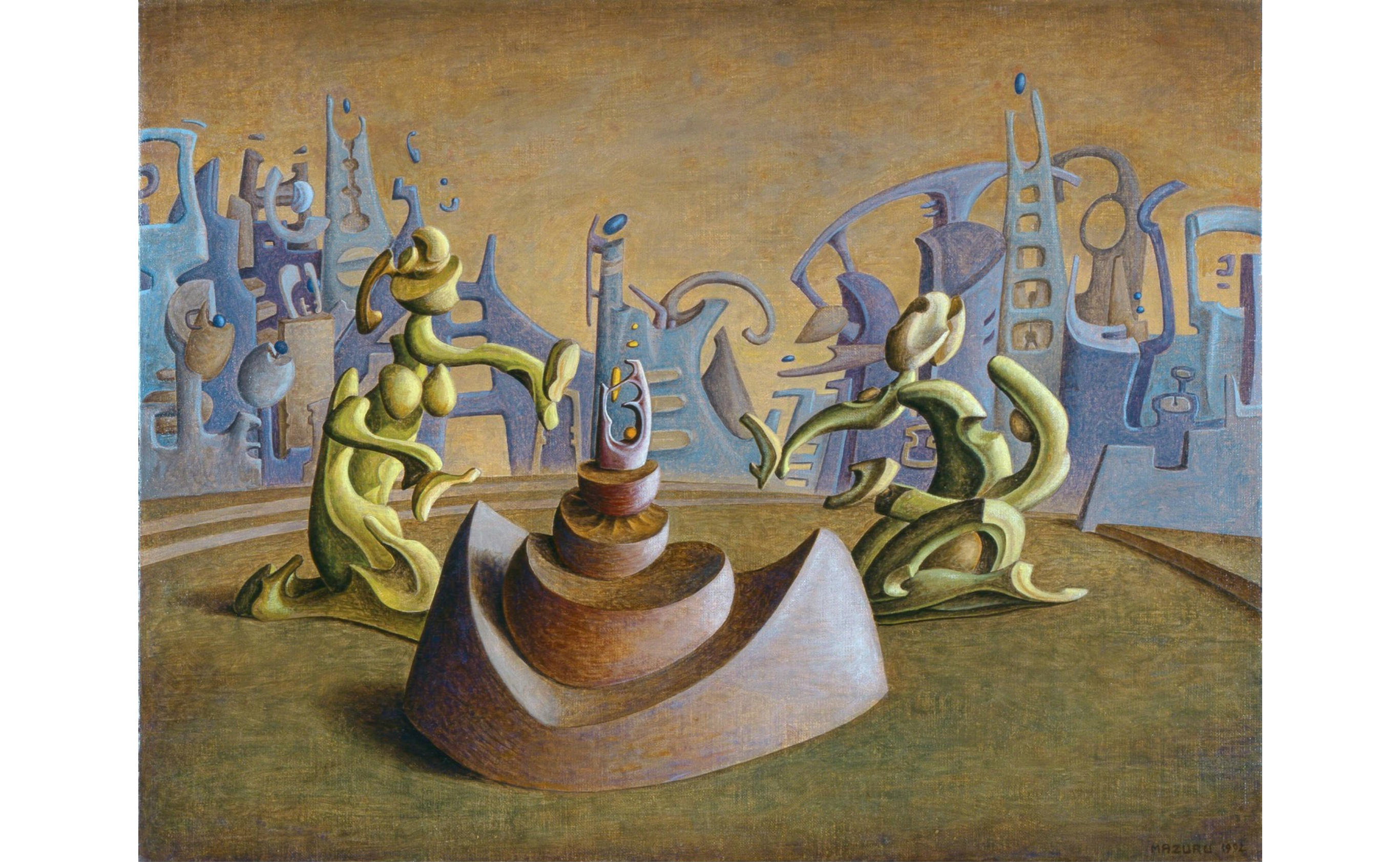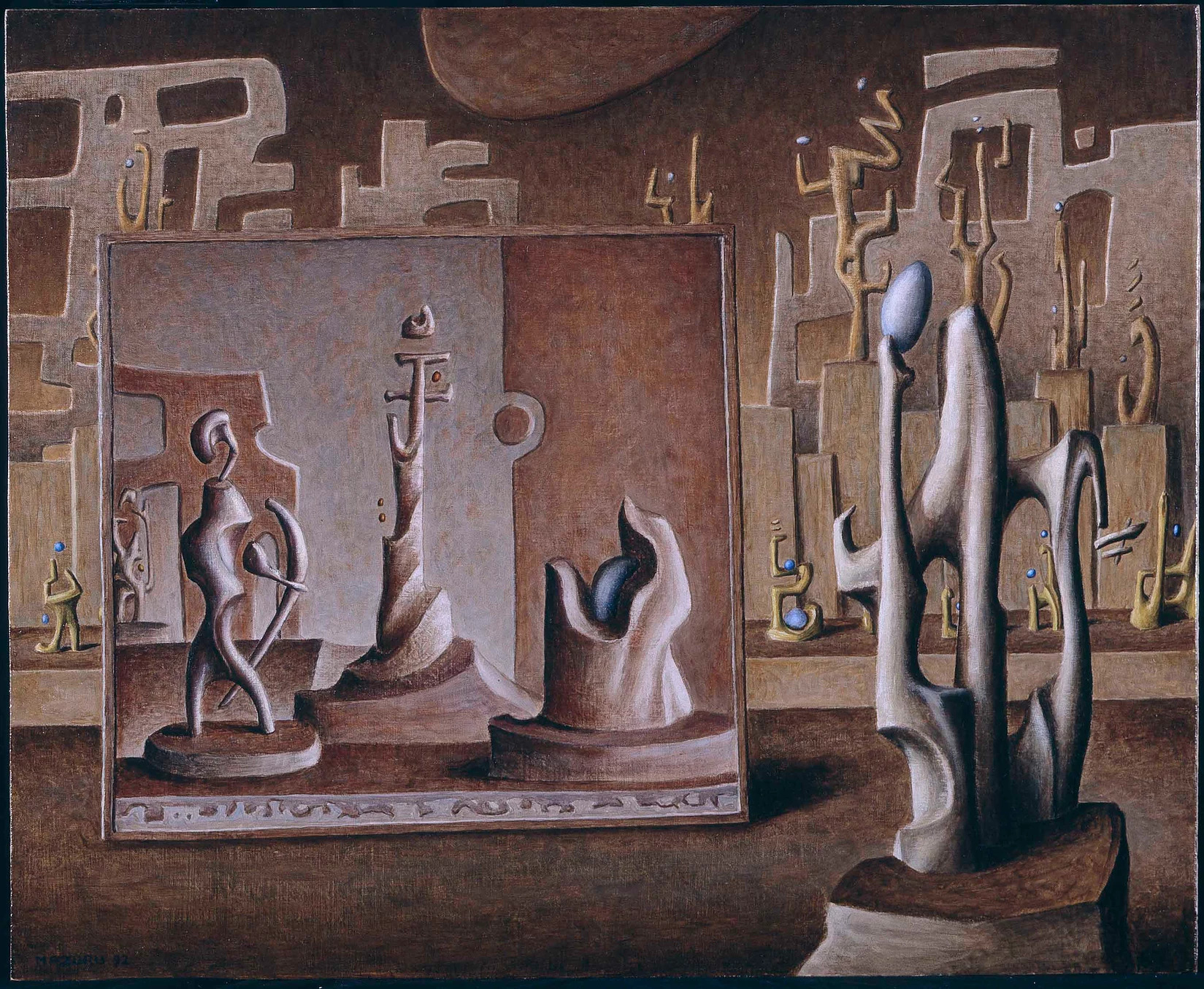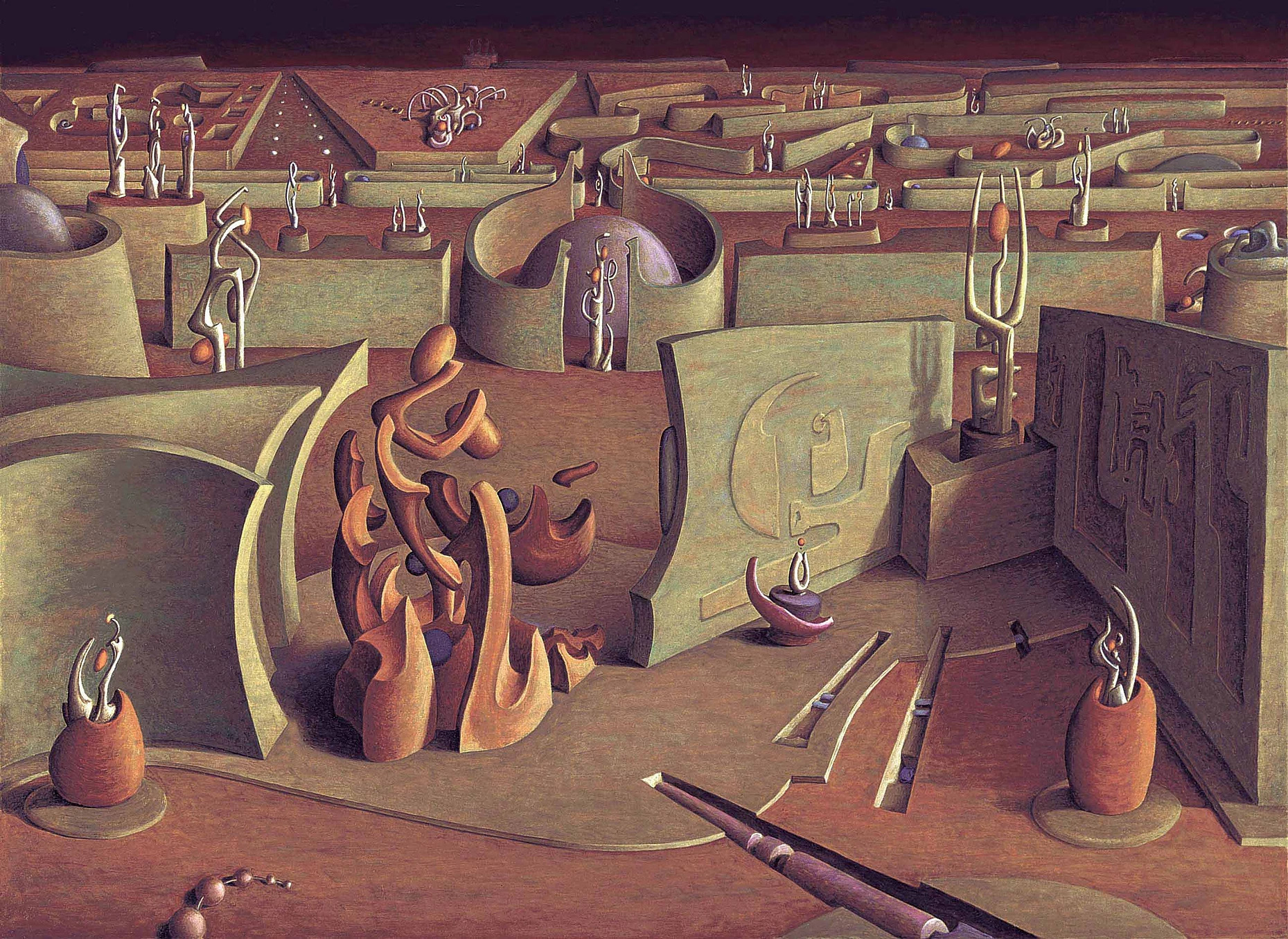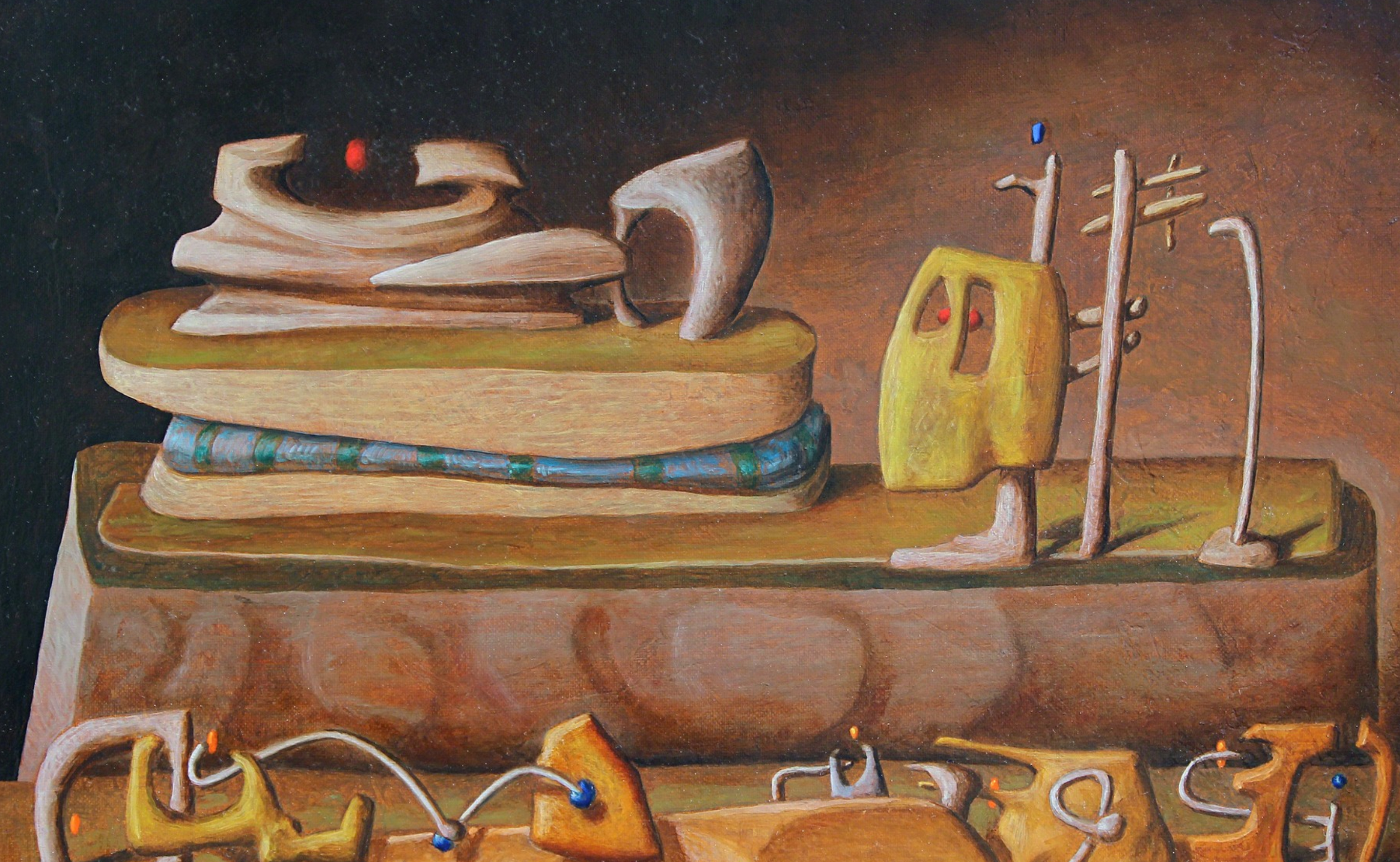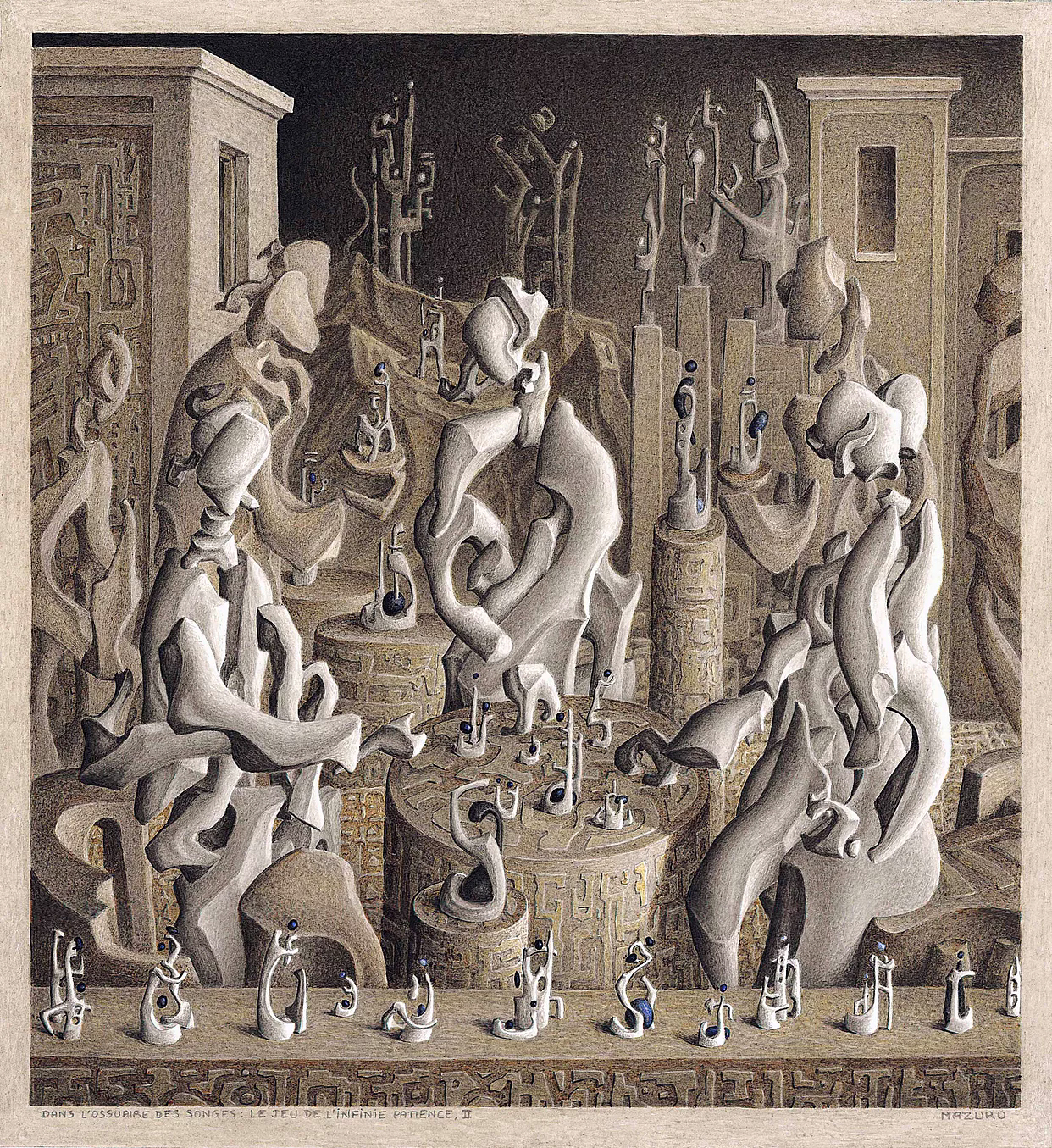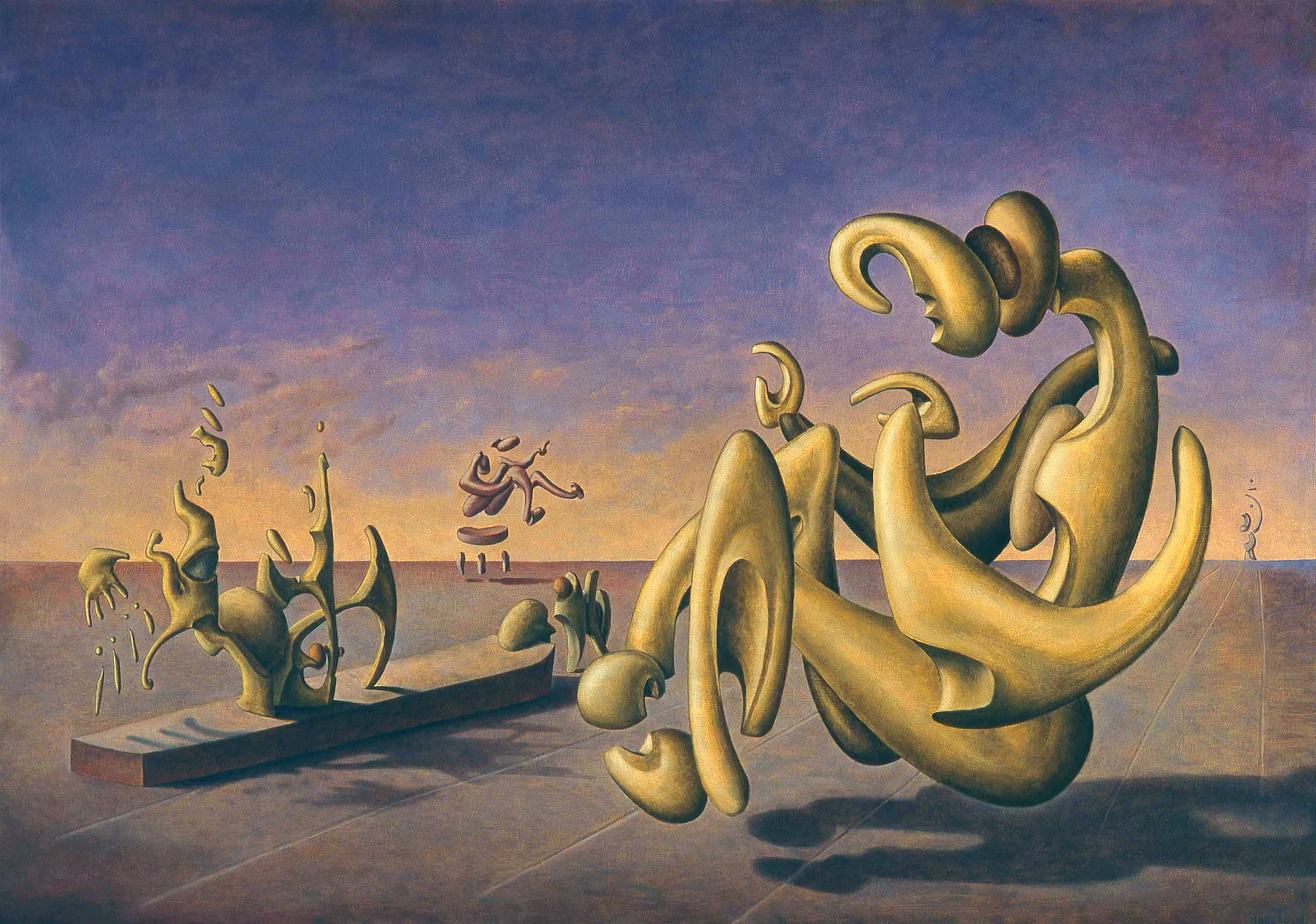 ---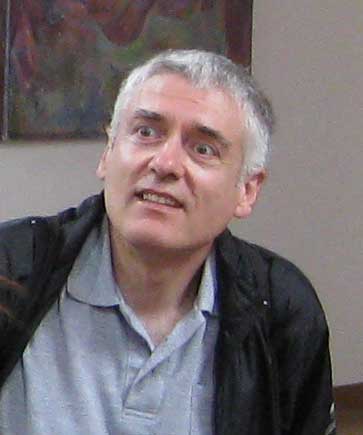 Didier Mazuru was born in Paris. Early in his life he was attracted to drawing through comics.
In 1969, he began to study music and improvisation techniques, playing the tenor and soprano saxophones.
In 1974 studied architecture at the Ecole des Beaux Arts in Paris. At the same time he made his first personal drawings, while having an intense musical activity as a saxophonist, which he would continue until the beginning of the 80s.
In 1976 he started making prints and then tried his hand at other forms of pictorial creations. In 1977 he attended a seminar on engraving.
After graduating as an architect in 1981, he moved to Stockholm with his Swedish wife Marianne, whom he had met a few years earlier in Paris. He gave up architecture and the saxophone, to devote himself entirely to painting and engraving.
He had his engravings printed in Paris, at the René Tazé workshop. His first group exhibition took place in Belgium in 1983 and his first solo exhibition at the Galerie Bernier in 1984. After the closure of the Galerie Bernier in 1989, he was exhibited at the Galerie Michèle Broutta. He was then linked by Michel Random to the group of visionaries in his second book on this theme l'Art Visionnaire, edited by Philippe Lebaud, 1991.
In 2002, he definitively stopped engraving to concentrate on drawing and painting, and from 2012 devoted himself entirely to painting.
From 1996 to 2012, he worked part-time for the municipality of Stockholm as a home help for the elderly in parallel with his activity as a painter.
From the 1990's he moved away from surrealism into different styles of abstraction.