The Surrealism Website
Oscar Dominguez (1906-1958)


---
---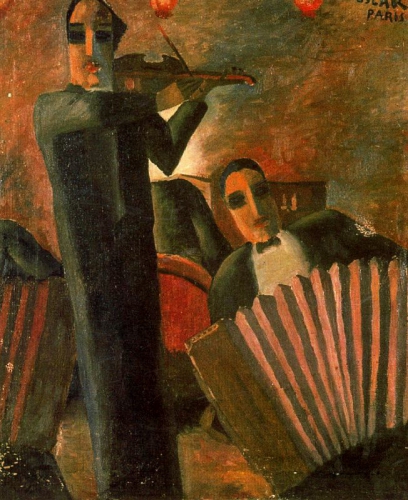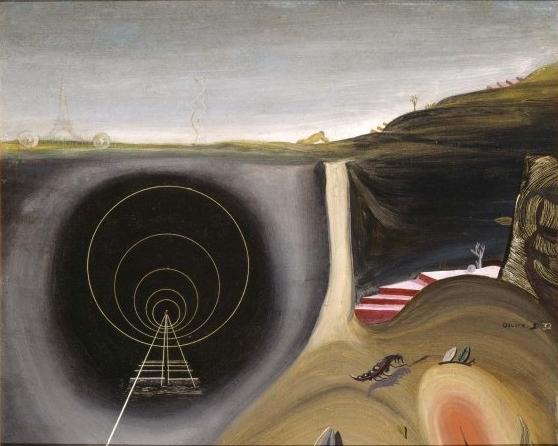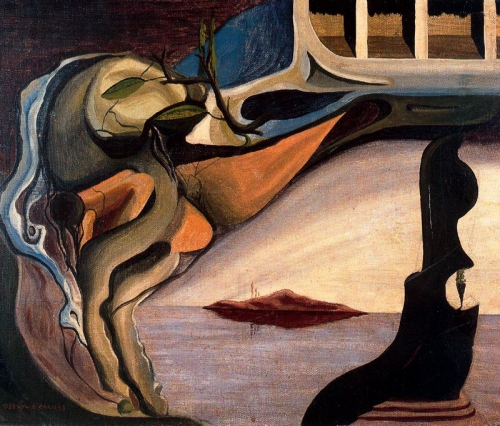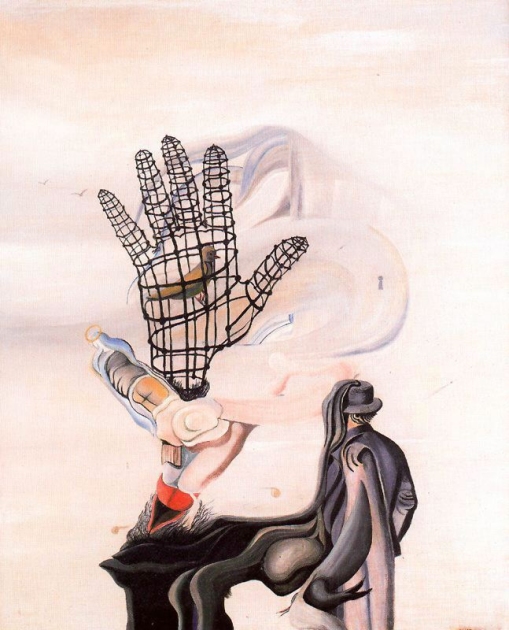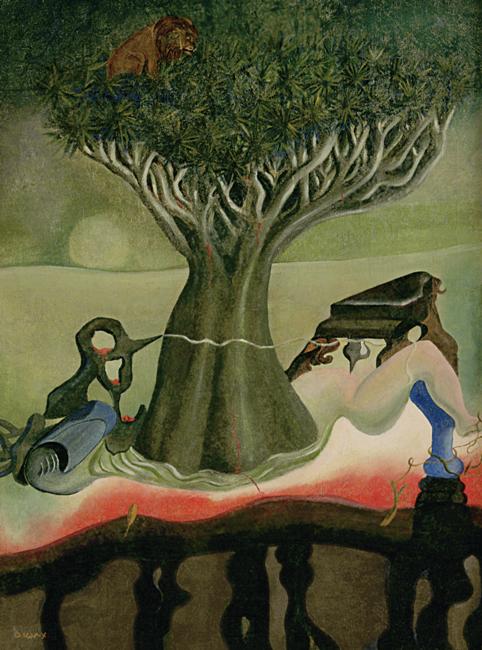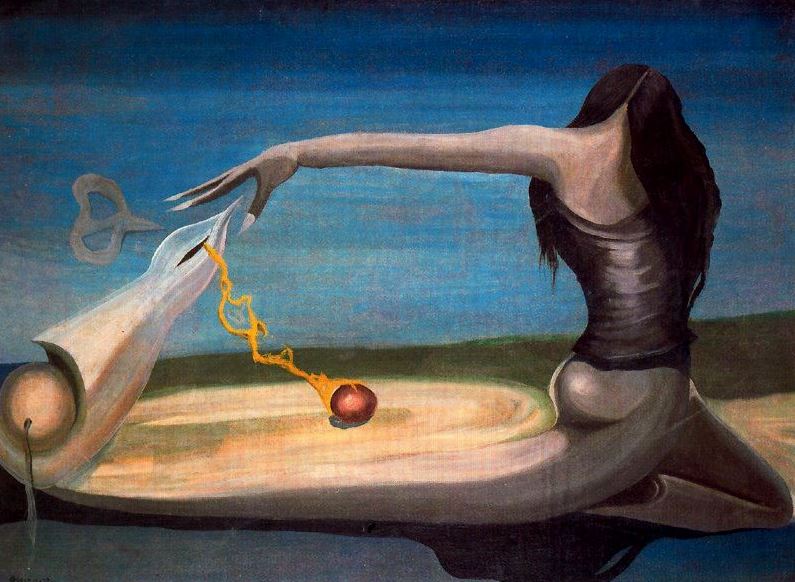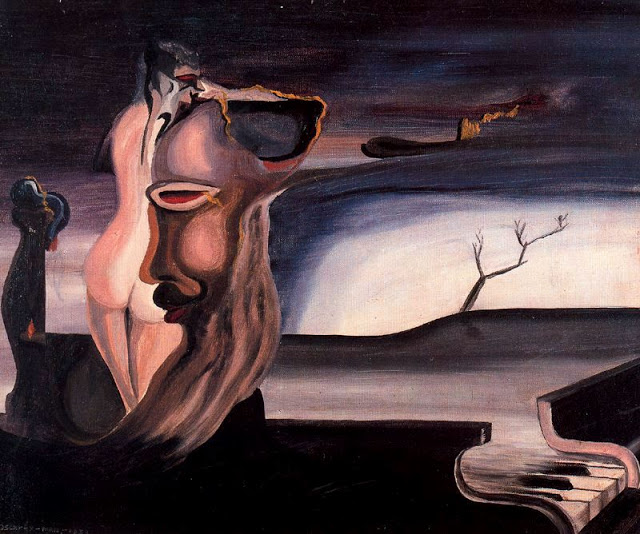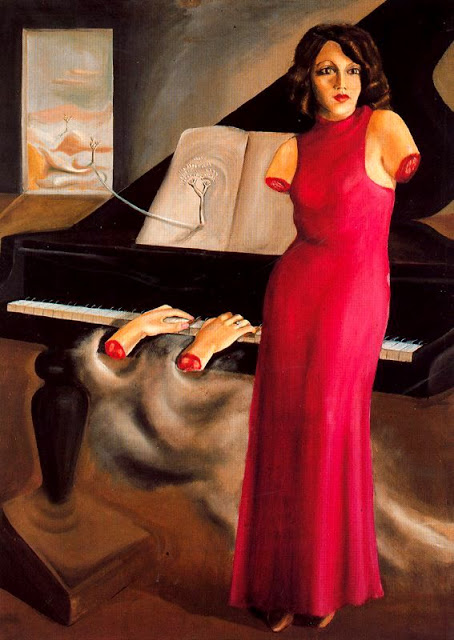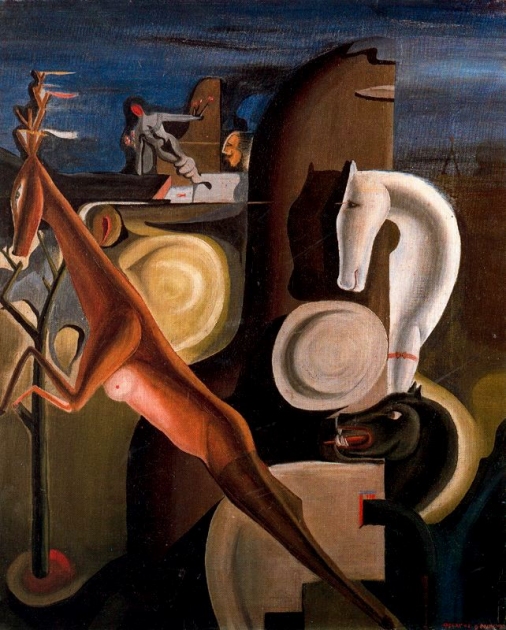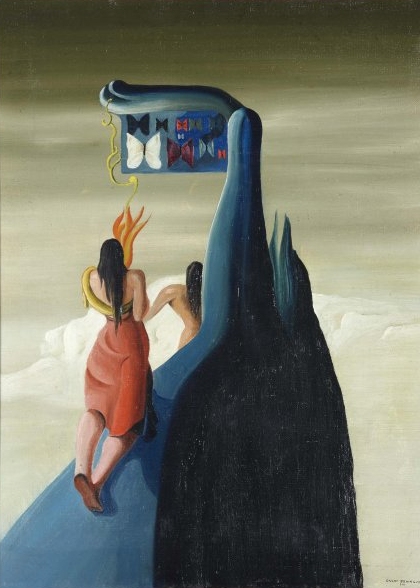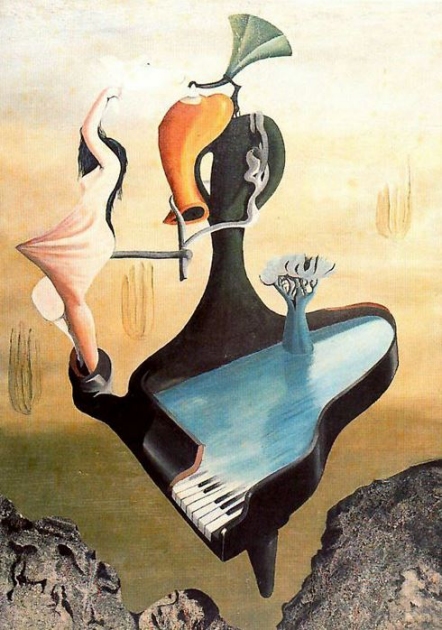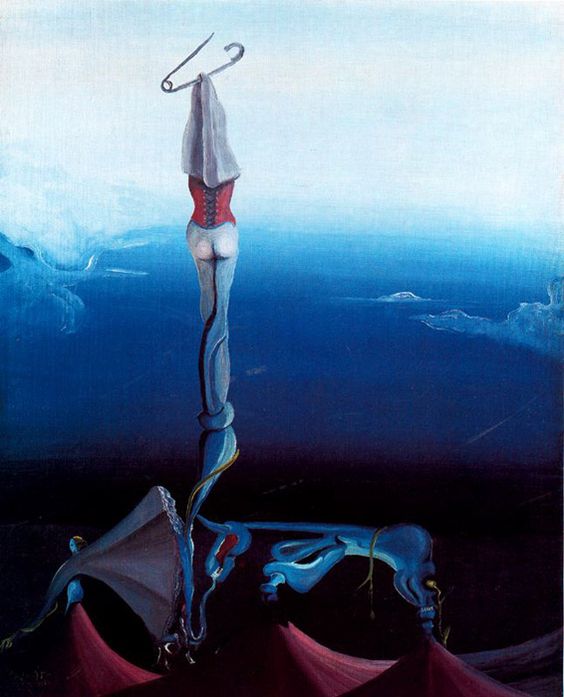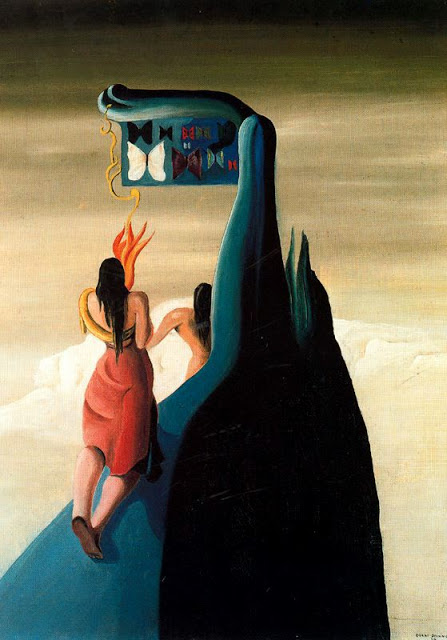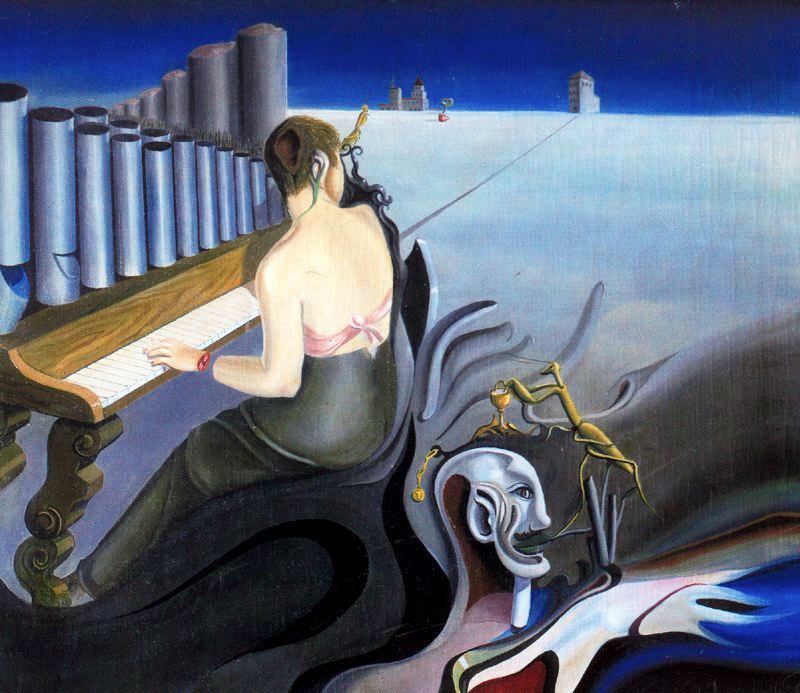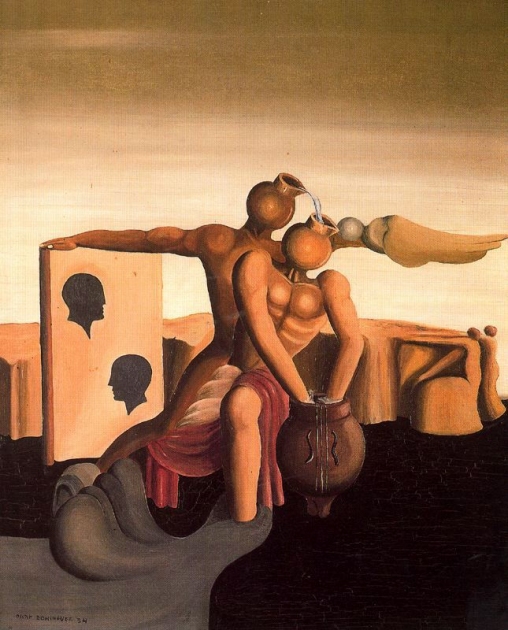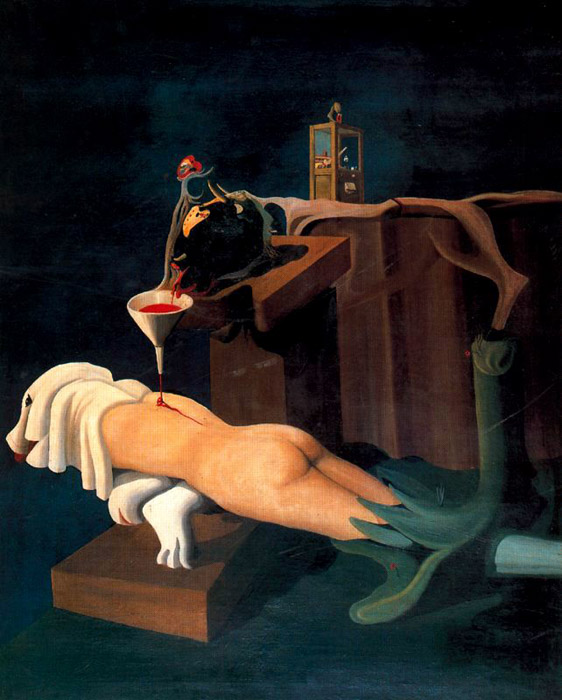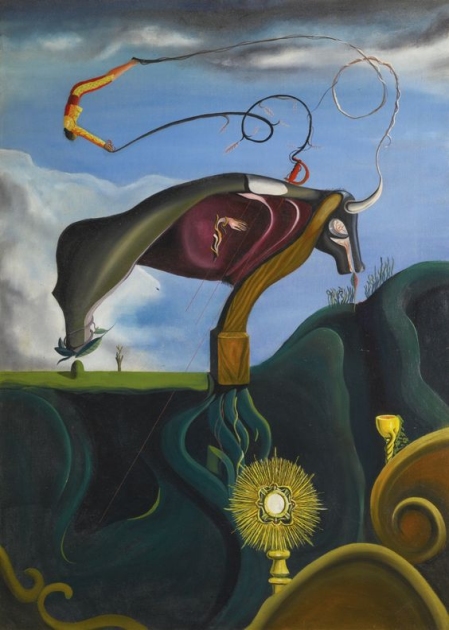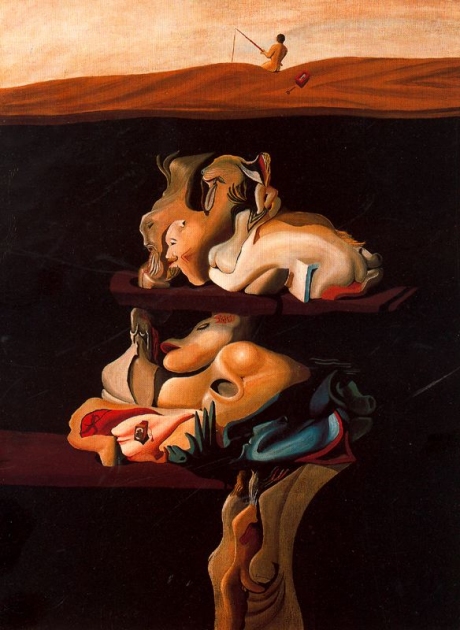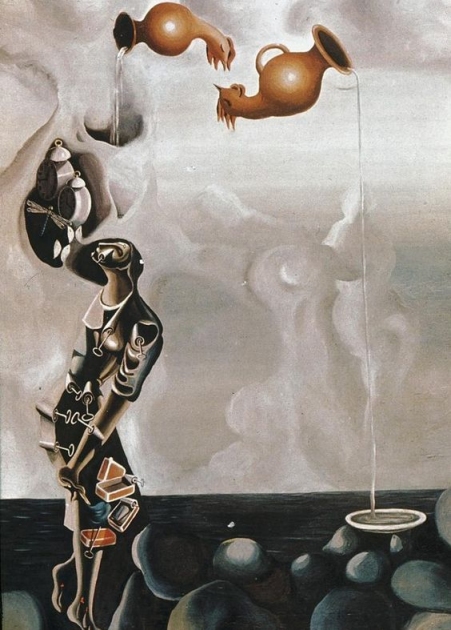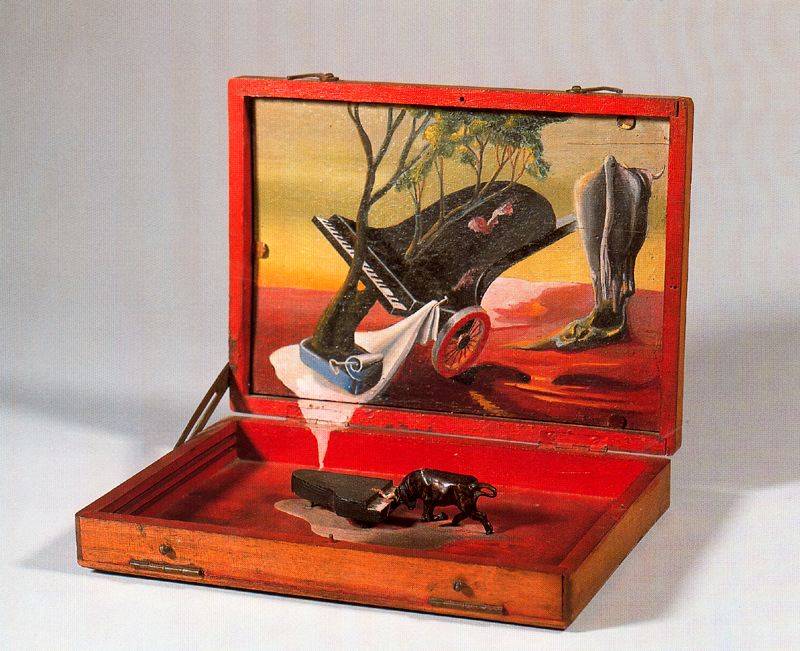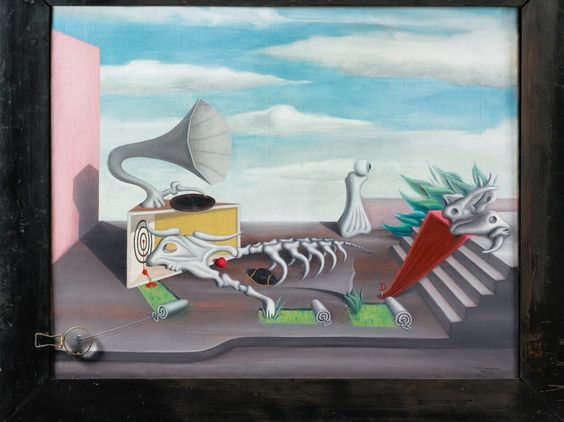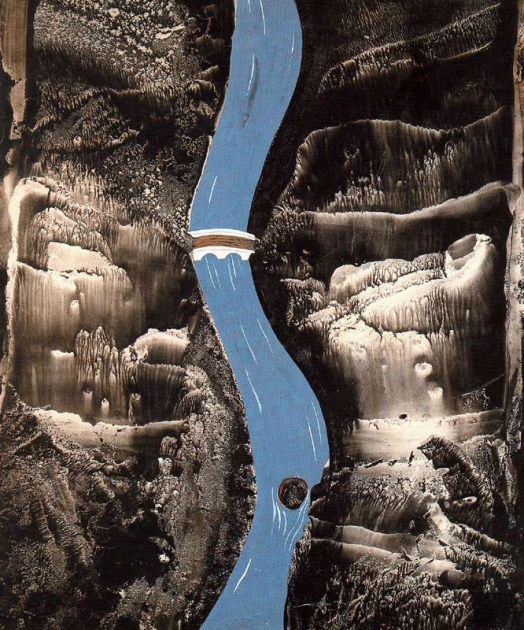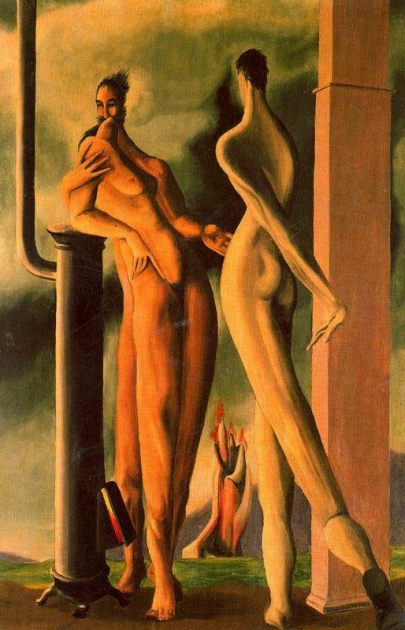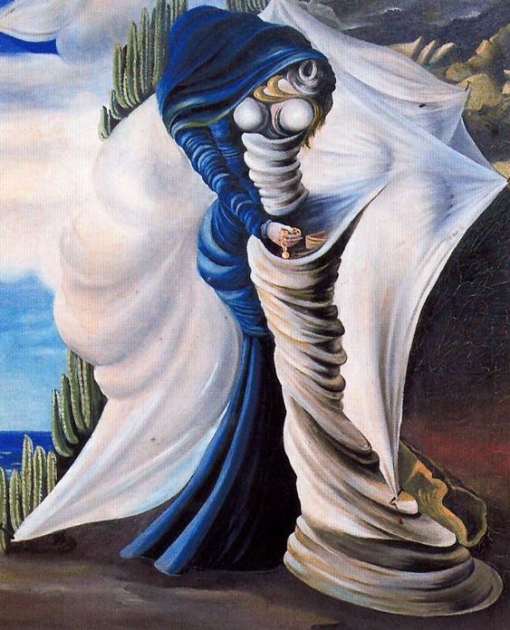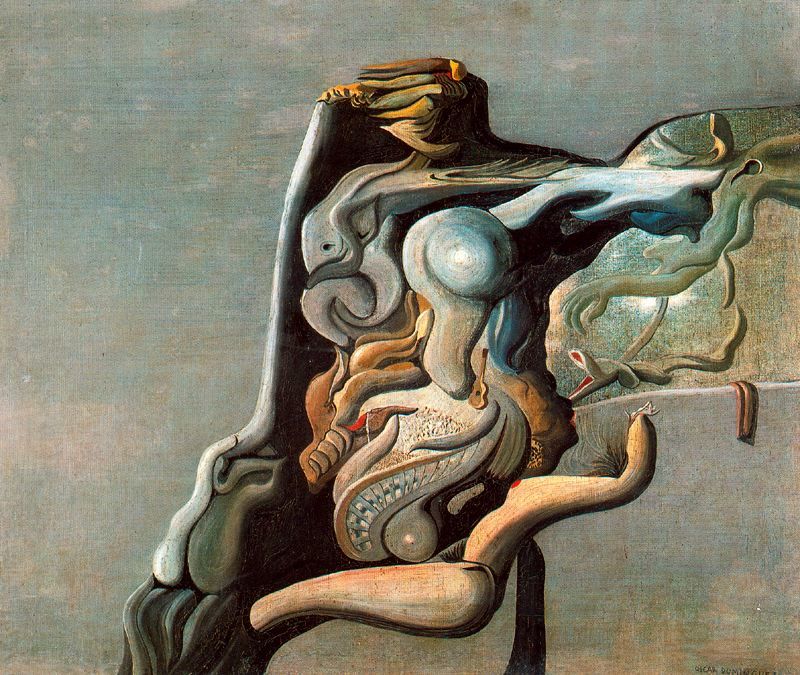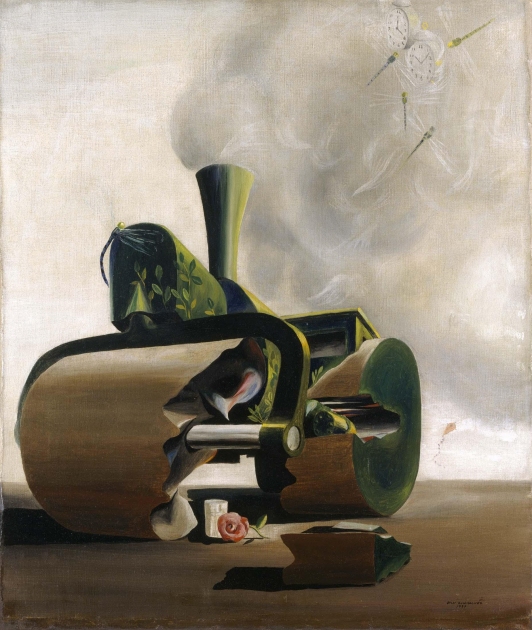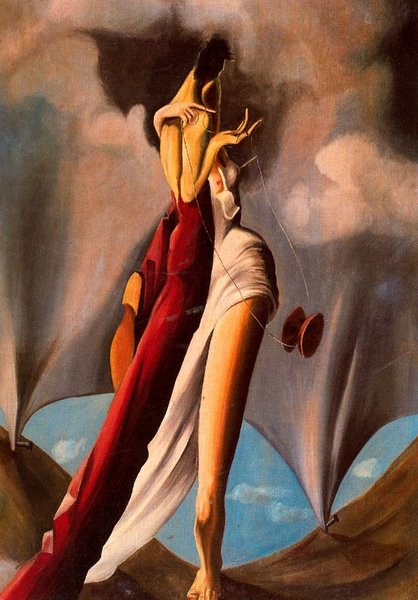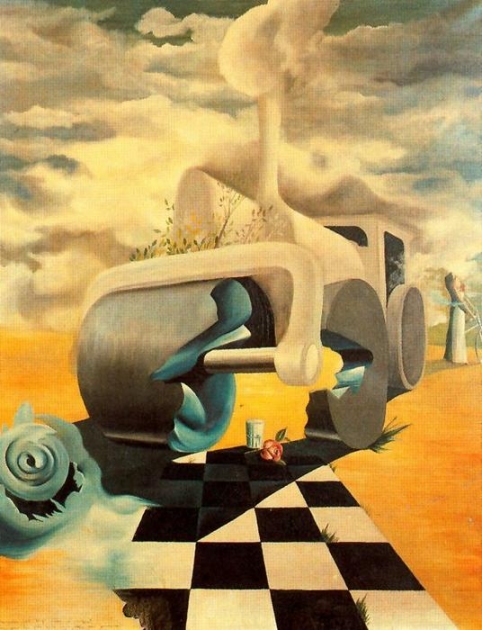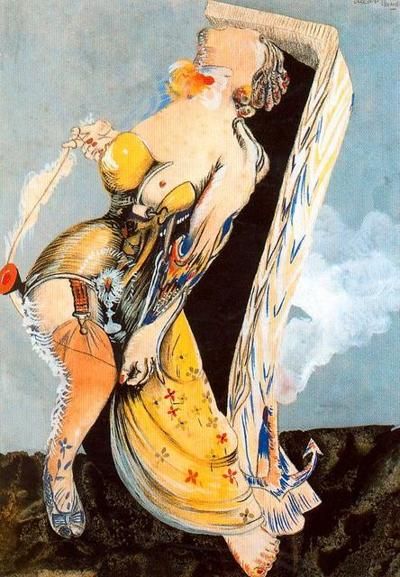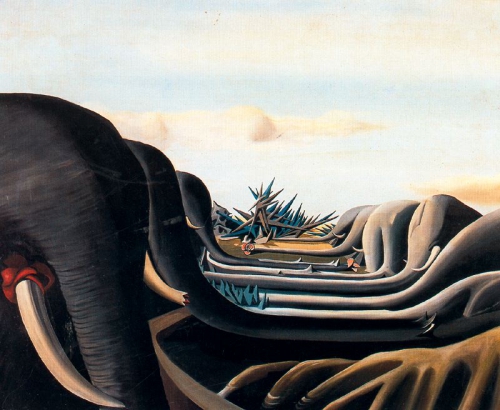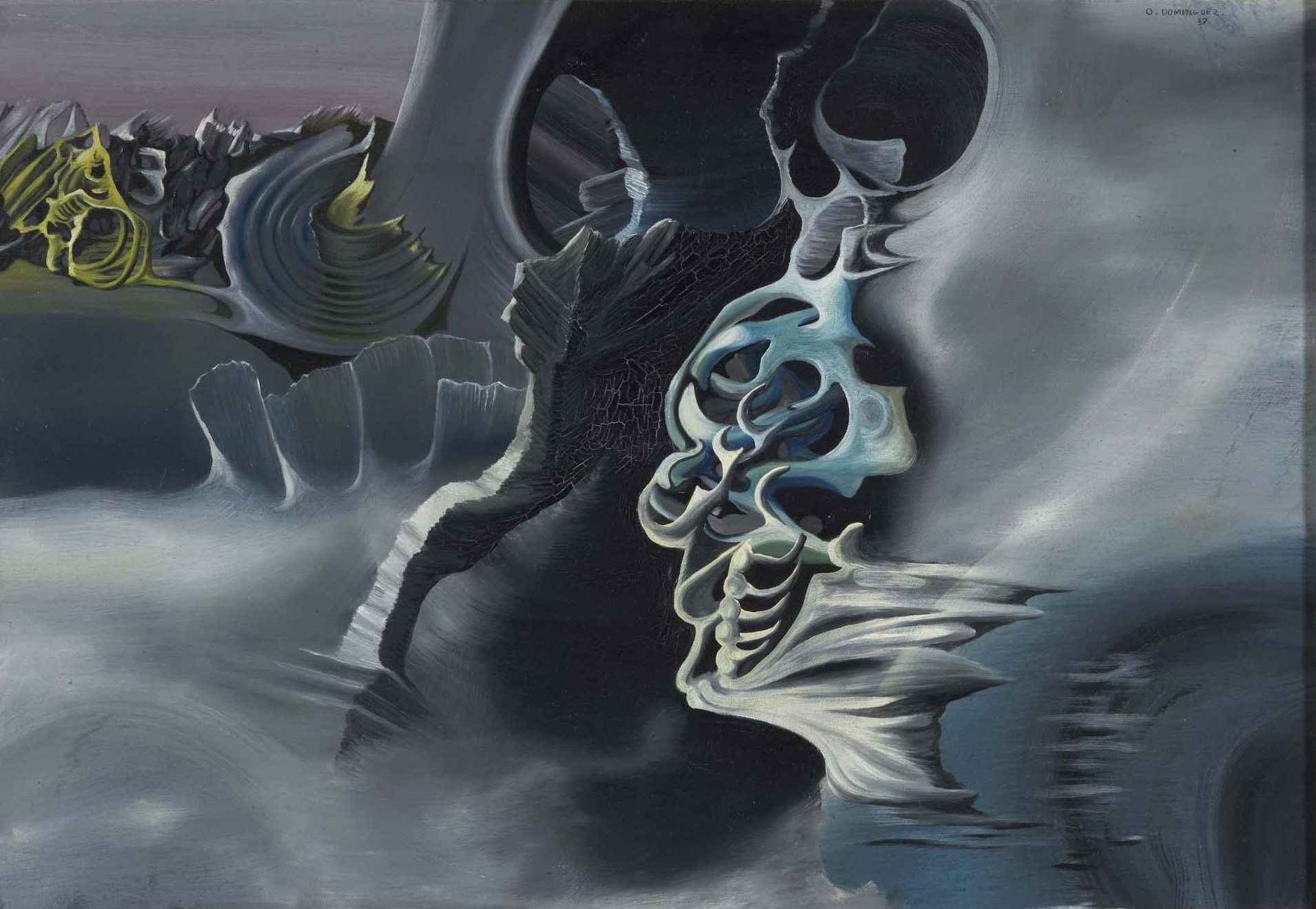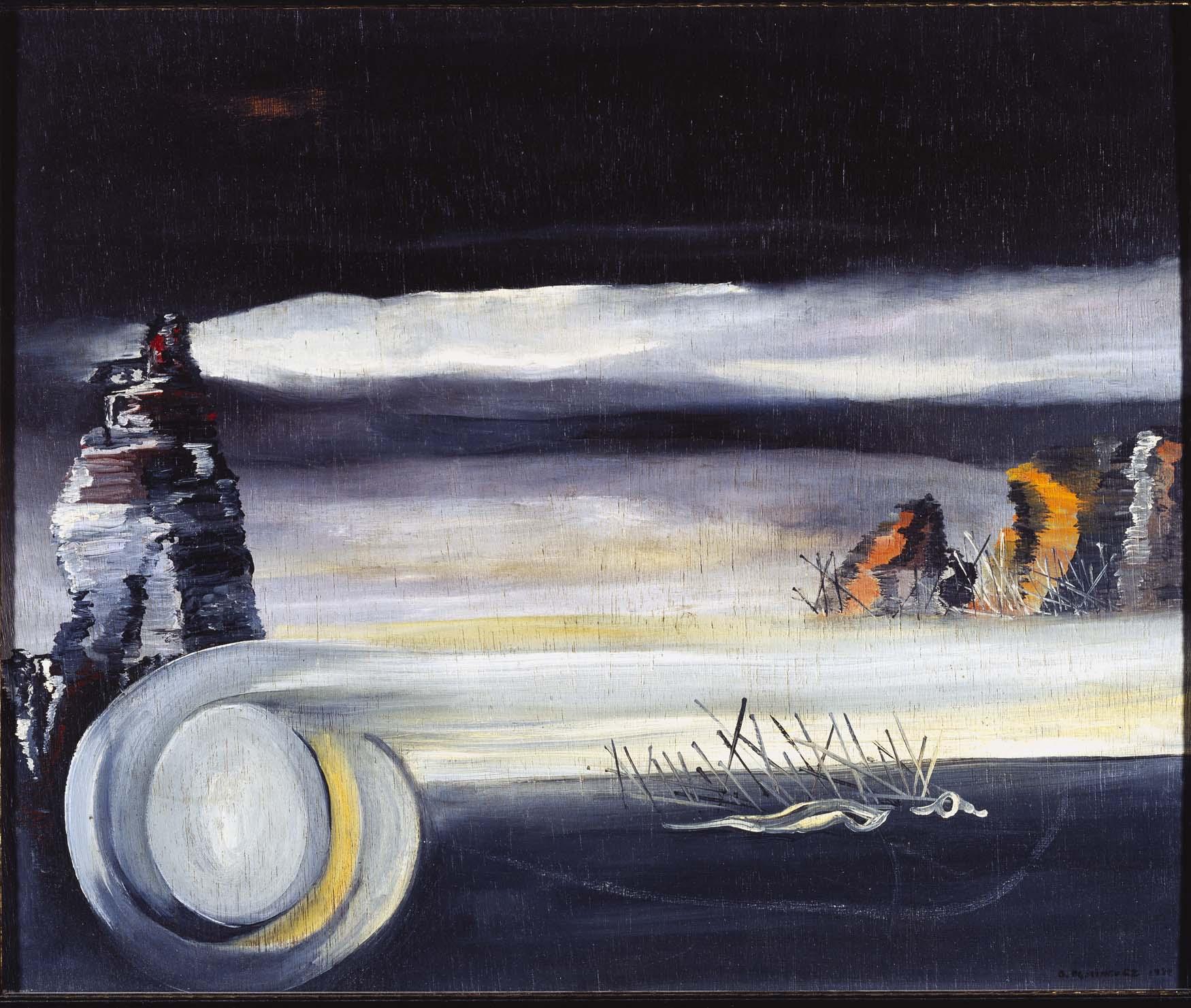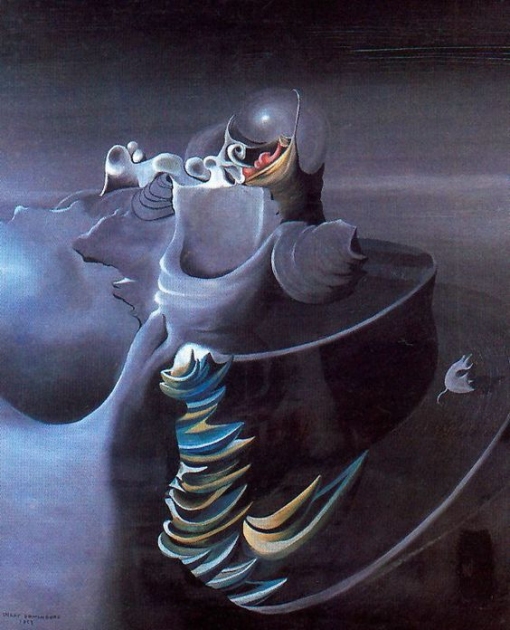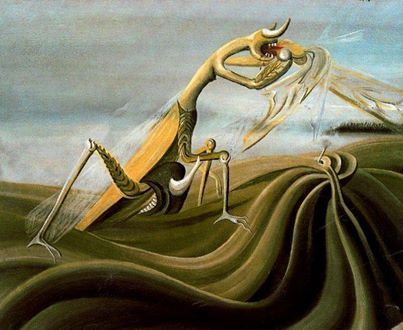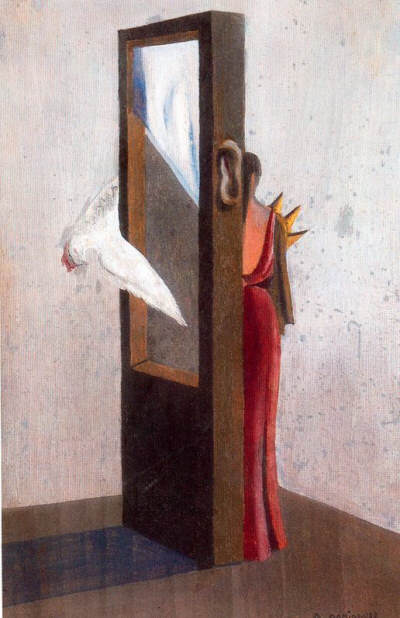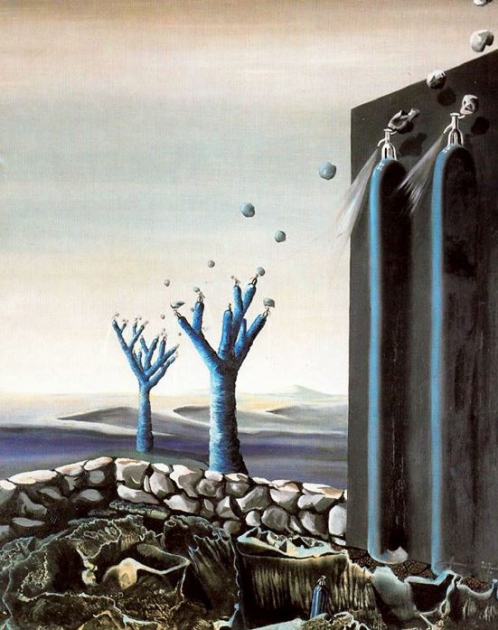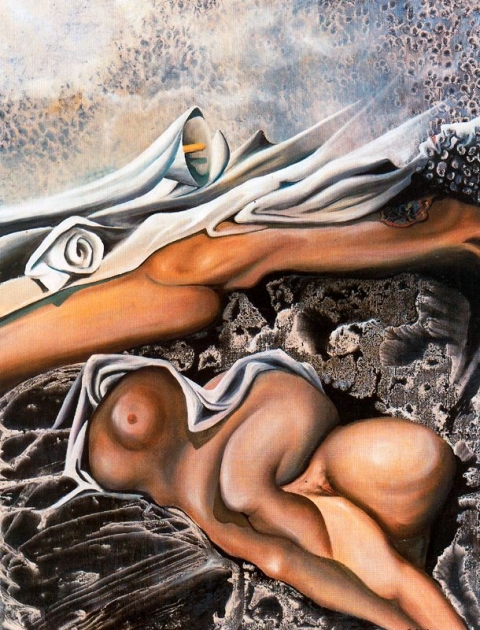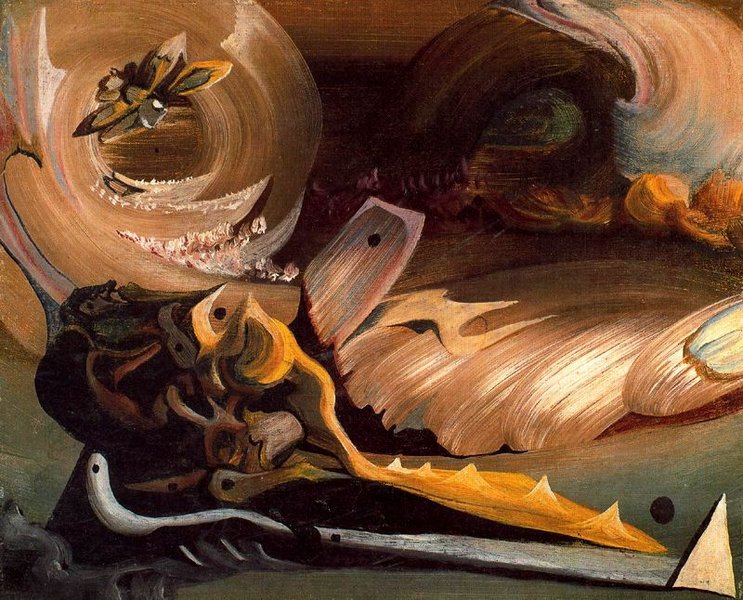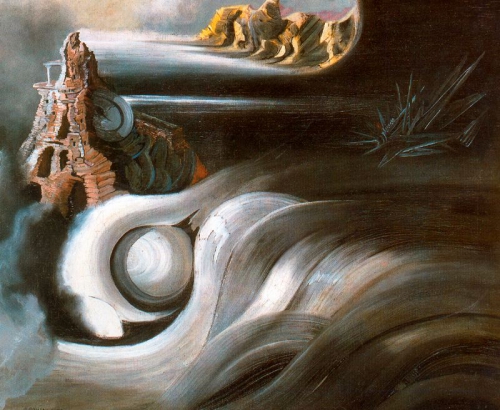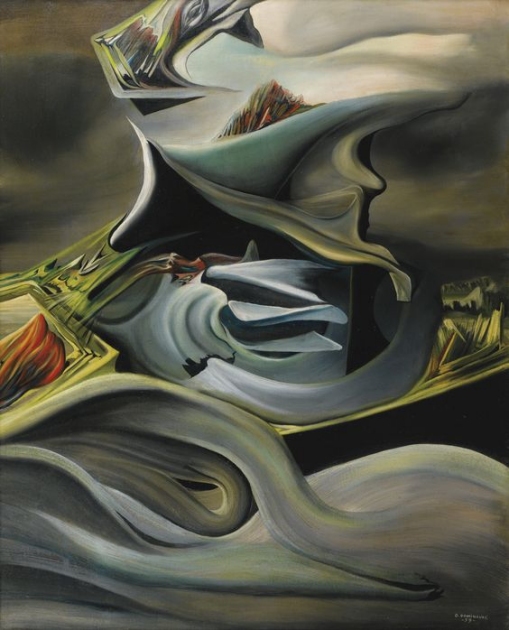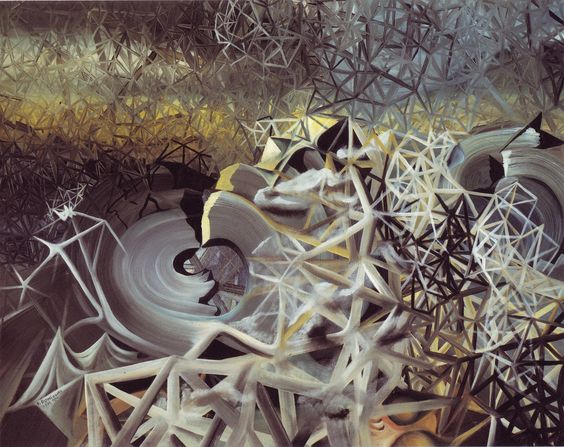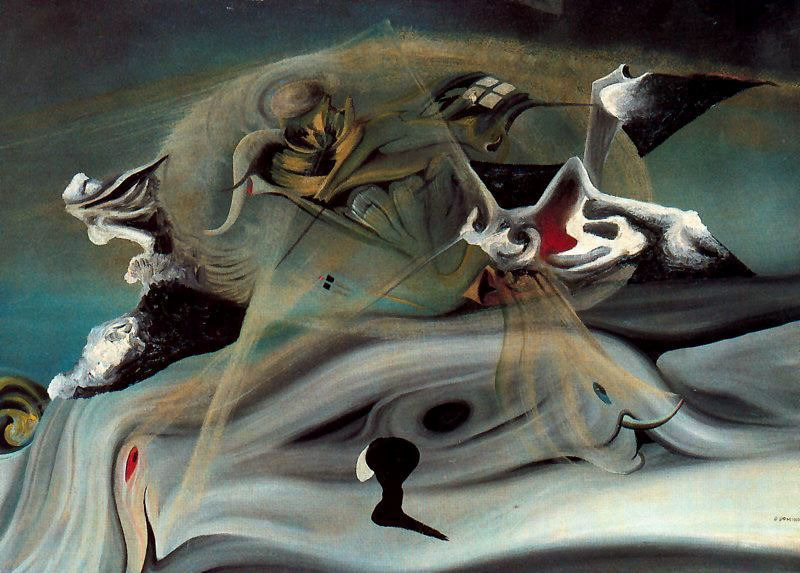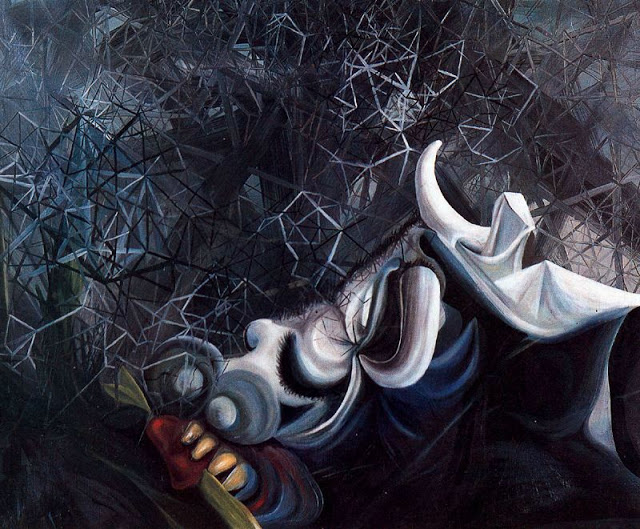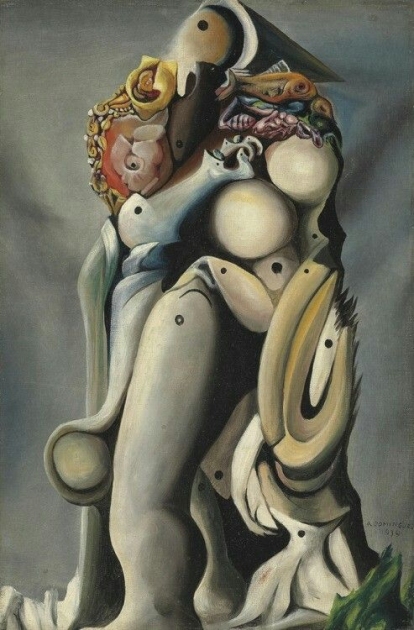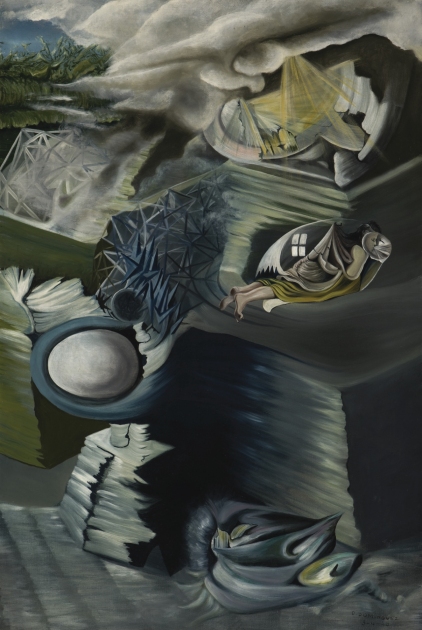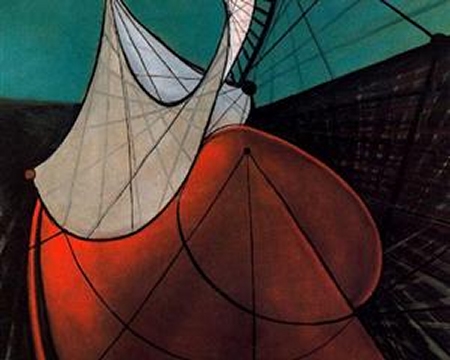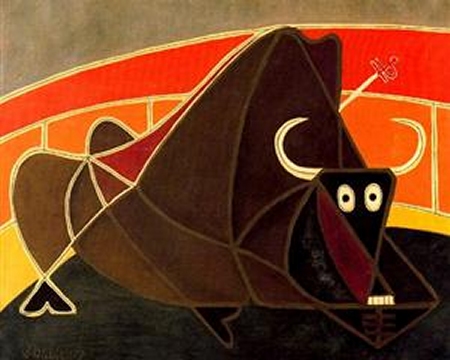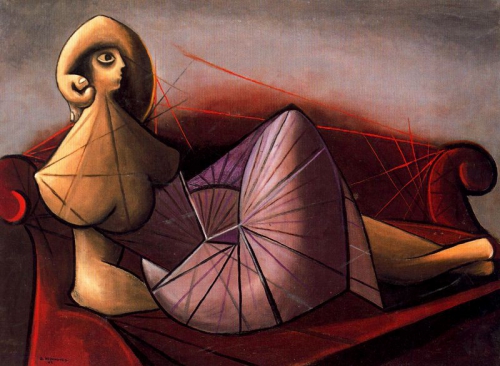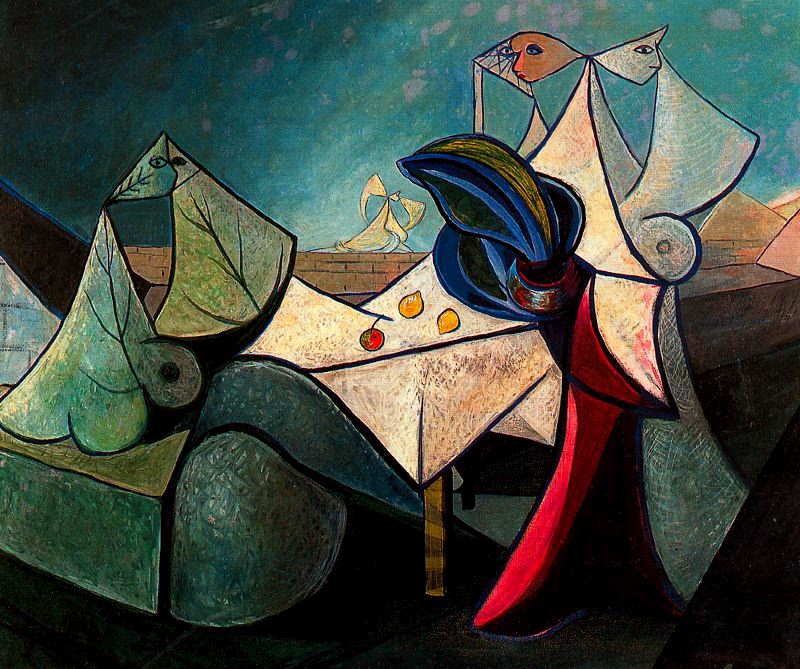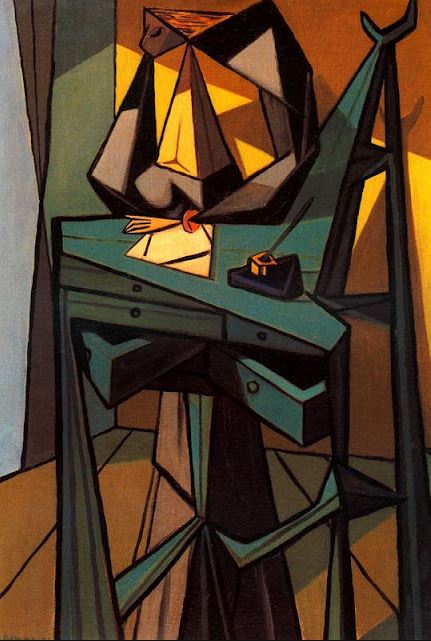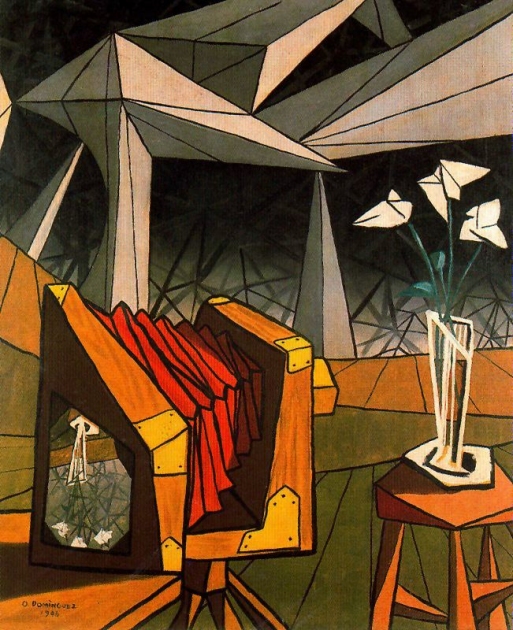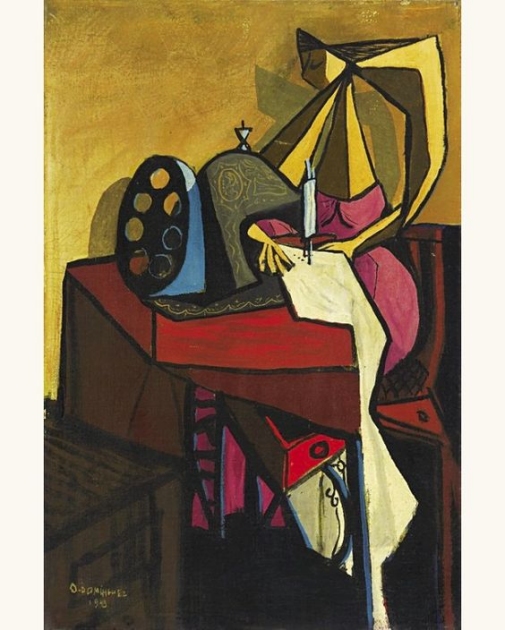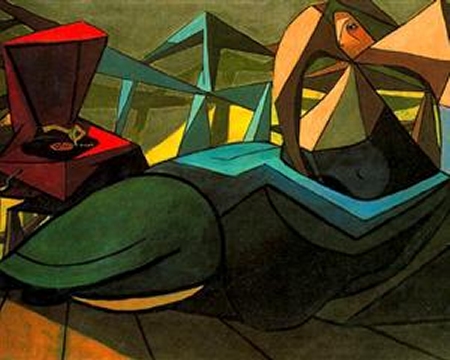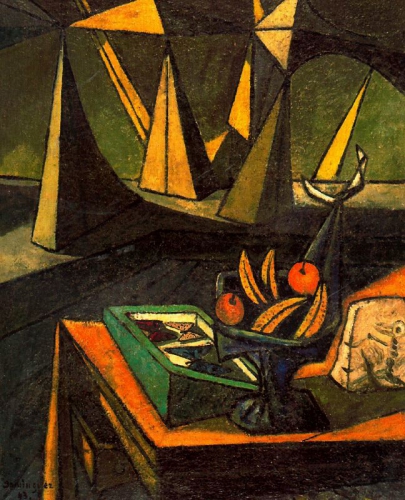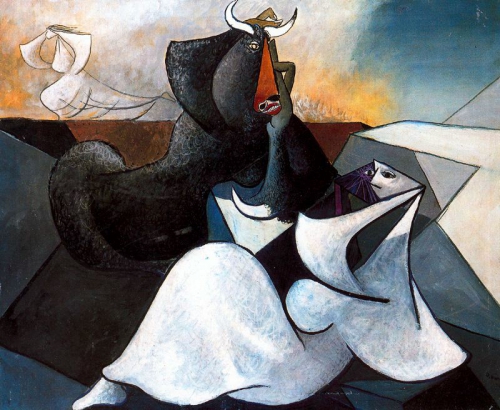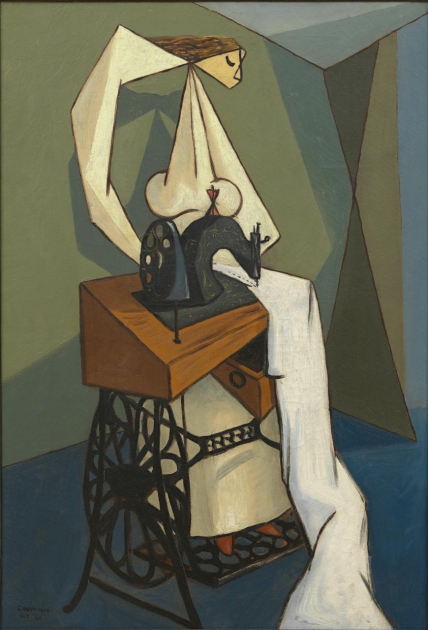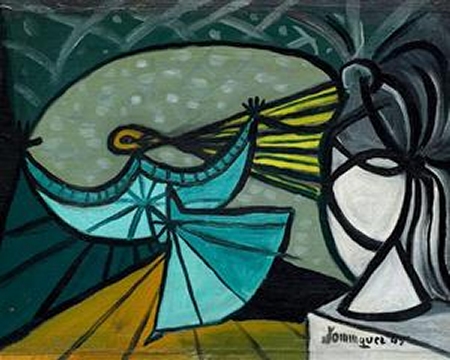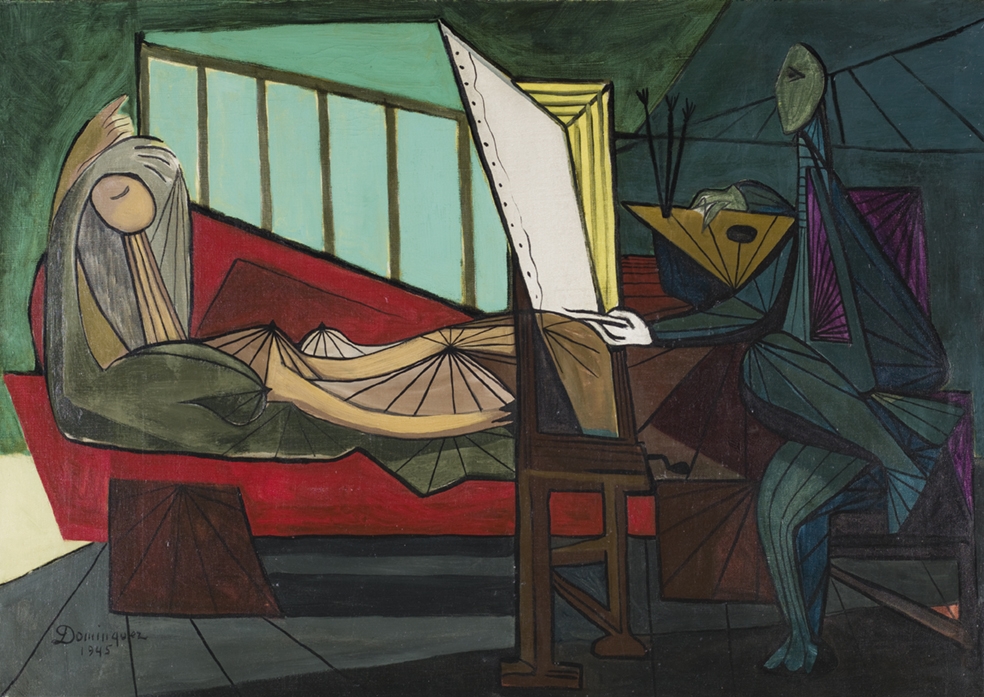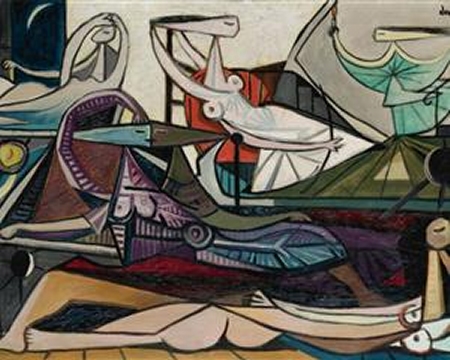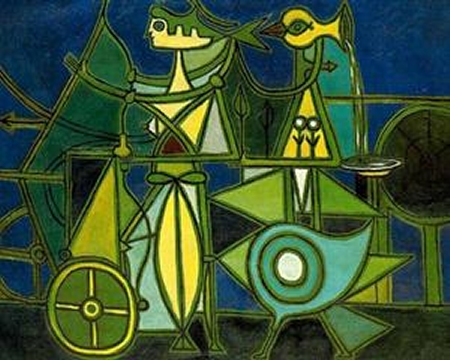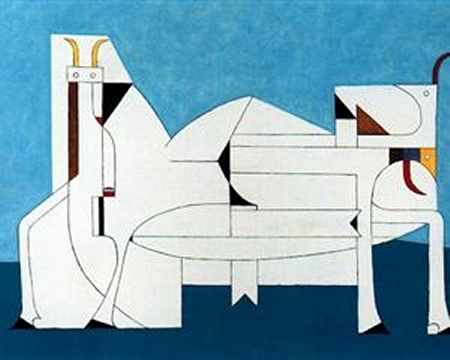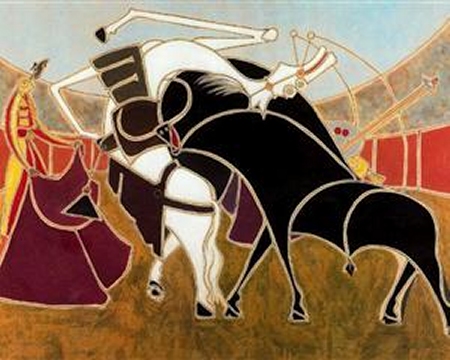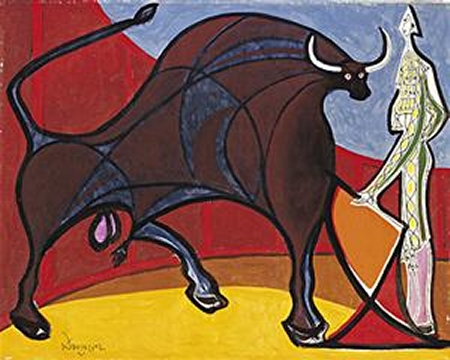 ---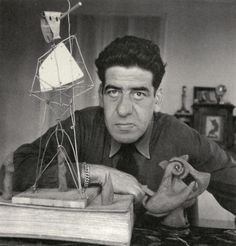 Oscar Dominguez was born in San Cristobal de La Laguna on the island of Tenerife. He spent much of his youth with his grandmother in Tacoronte and began painting at a young age after suffering a serious growth disorder which caused a progressive deformation of his facial bones and limbs. In the mid 1920s the family moved to Paris where he fell in with Picasso and Yves Tanguy and thus up with some of the early surrealist artists. By 1933 he had entered the circles around Andre Breton, Paul Eluard and other figures in the surrealist movement and was invited to contribute works to the 1934 Surrealist exhibition in Copenhagen and those of London and Tenerife in 1936. In the mid 1930's he took to using decalomania and introduced Max Ernst to this technique. In the 1940s he returned to a more cubist Picasso-influenced style and was particularly drawn to depicting bulls.
One of the earliest of his surrealist works is Portrait of Roma. It was painted a year before he met Breton. The painting shows his lover at that time, Roma Damska, a Polish pianist. Here she is shown in the pose almost of a classical statute, such as the Venus de Milo. Her disembodied hands continue to play the piano. The page of music on the piano appears to be a Dragon Tree, and we see this linked through the window to an actual dragon tree which is native to the Canary islands. This painting though seemingly obscure has a clearly thought out structure and narrative. In 2014 it was sold for close to 1.5 million dollars at Christies in London.
Summer desire is a delightful depiction of a loving couple. Here they are depicted with pitchers as heads and one is pouring their essence into the others head. We see them also in the background almost merging into the cliffside.
Butterflies lost in the mountains shows two figures climbing up a steep blue mountain at the top of which a panel is attached with the lost butterflies, presented pinned in a frame as is conventional in Museums and similar collections.
Two paintings from 1937 are linked by a common element the child's game of diabolo, the juggling hourglass shaped foms that are spun on a string. The first painting, a gouache on paper, is The woman with a diabolo. The second is the oil painting of a couple. Here they are so absorbed in each other that one side of the string of the diabolo is held in the right hand of the woman and the other in the right hand of the man.
In 1934 he created the astounding image of the Electro Sexual Sewing machine. In its time this must have been such a powerful, indeed disturbing, picture.