The Surrealism Website
Eike Erzmoneit (1948-)


---
---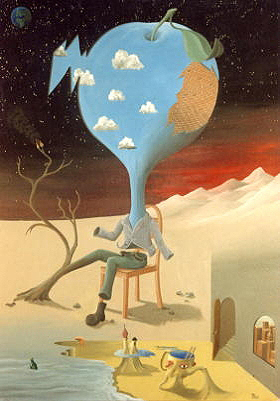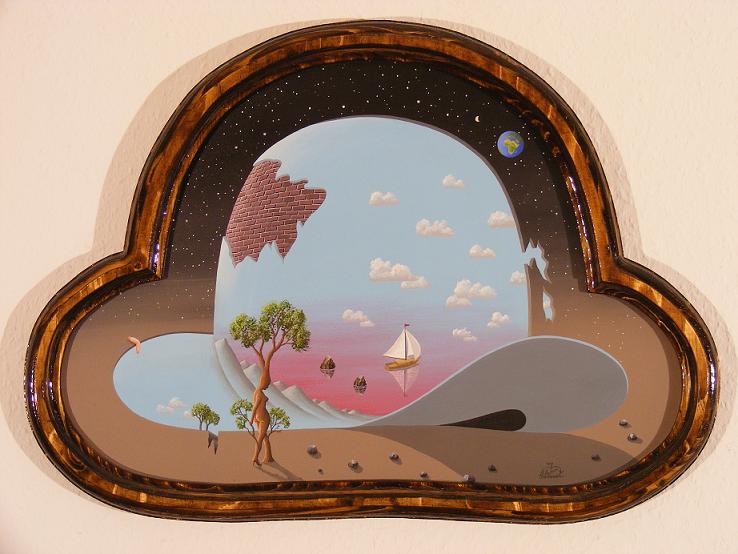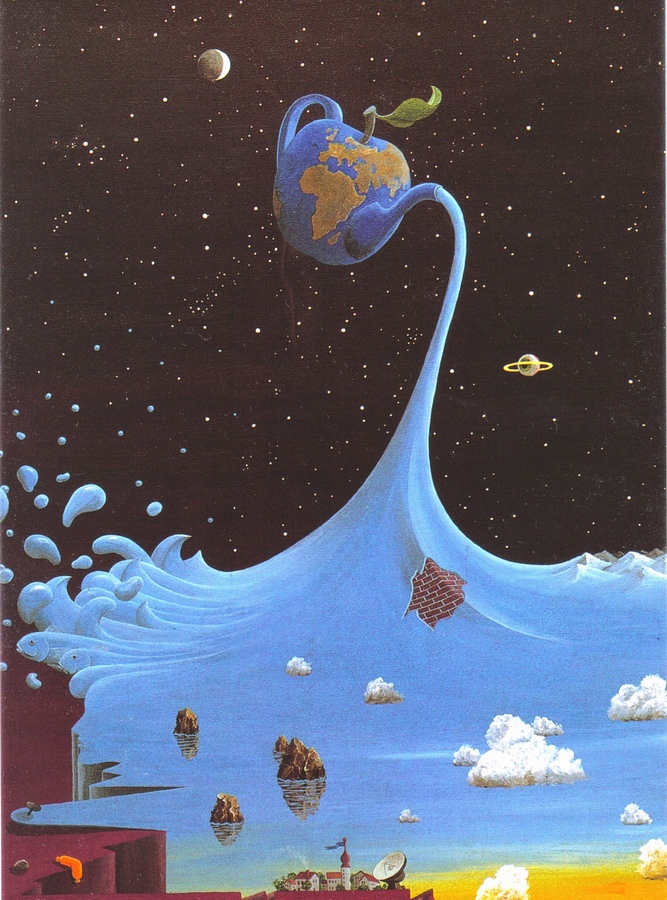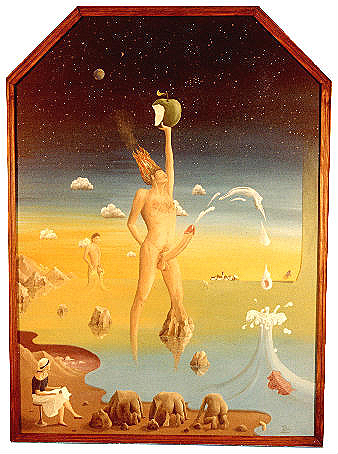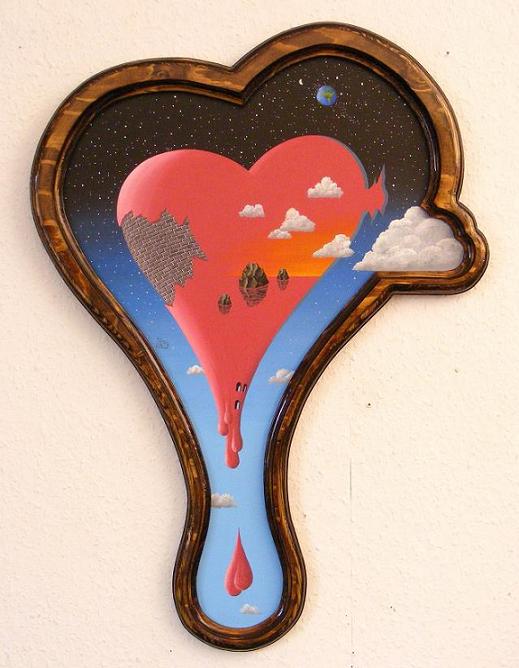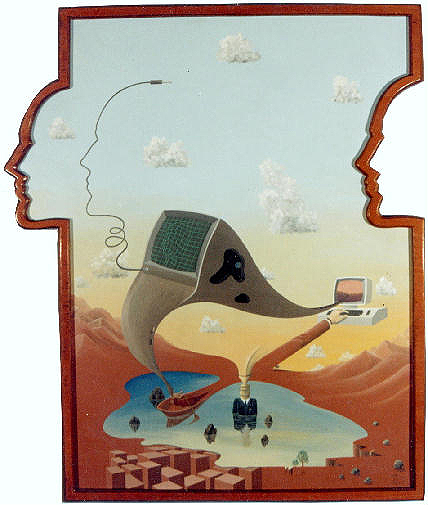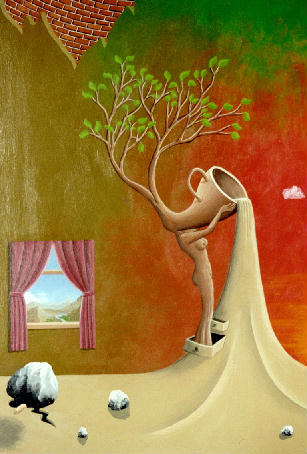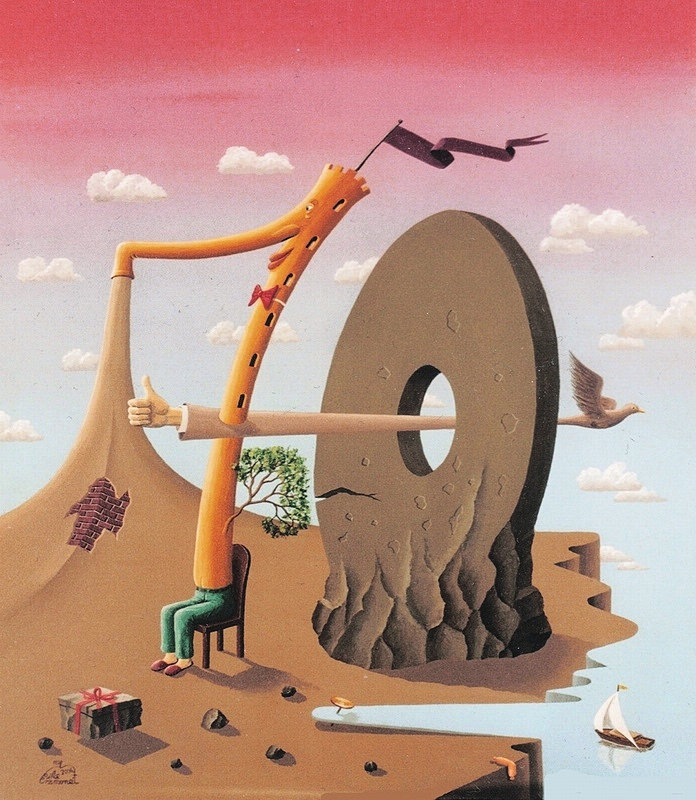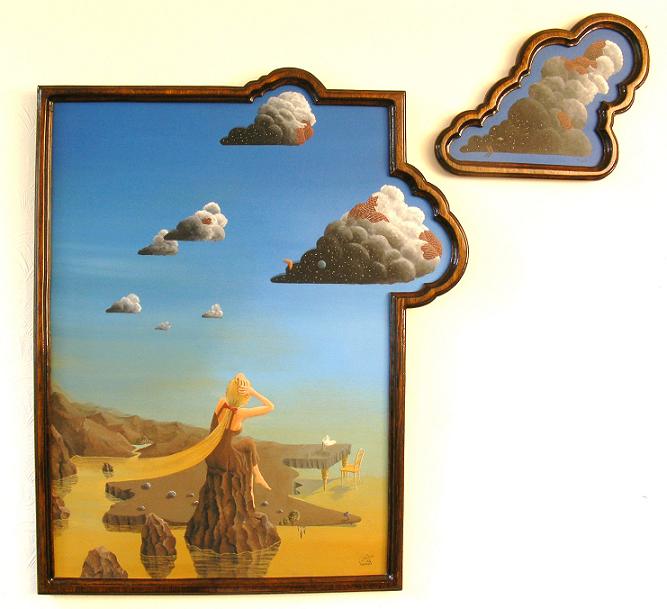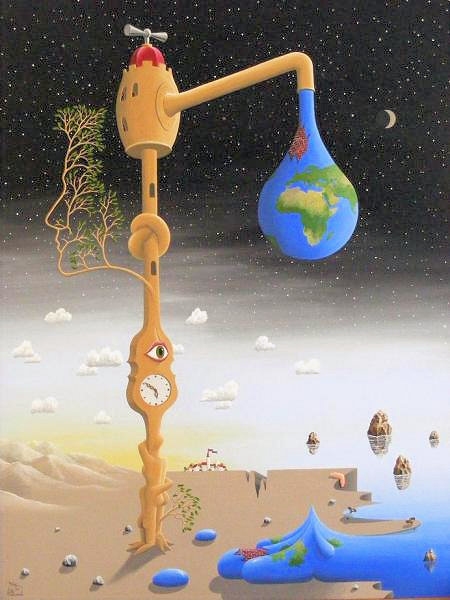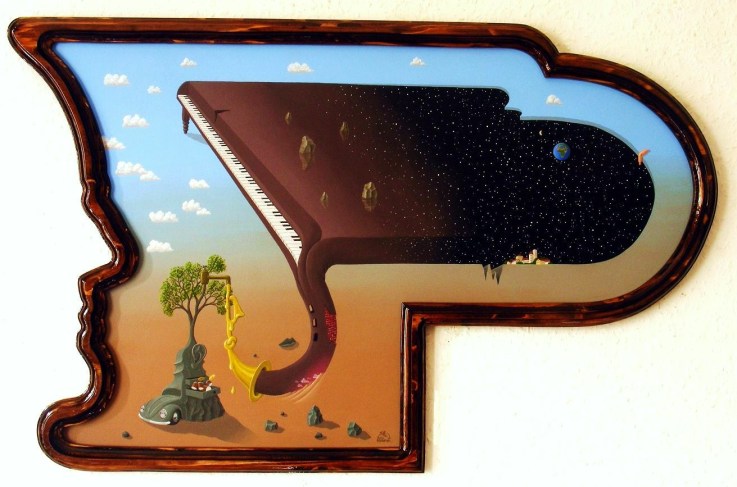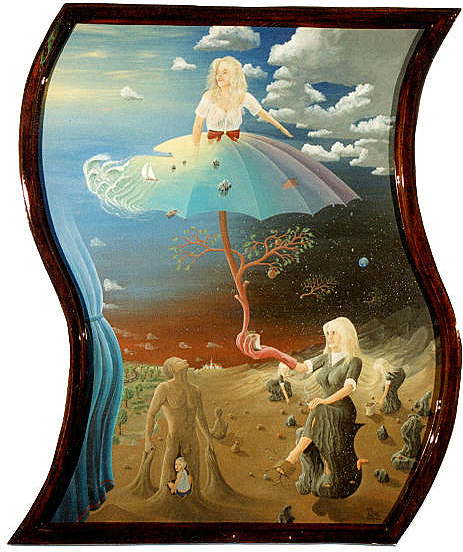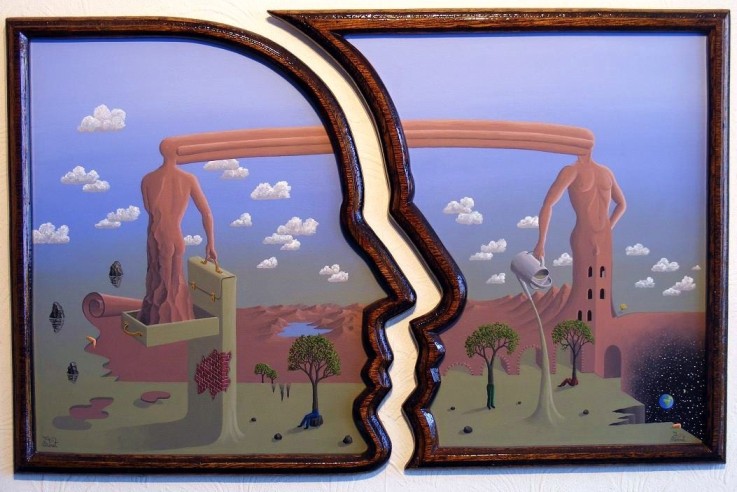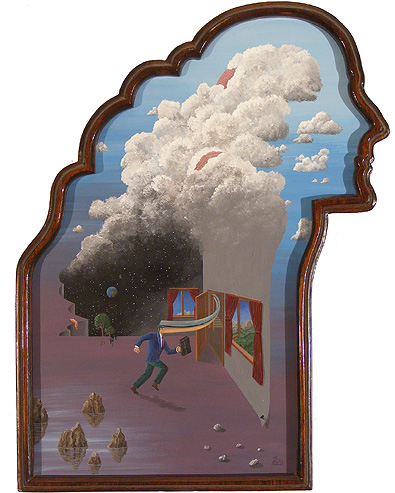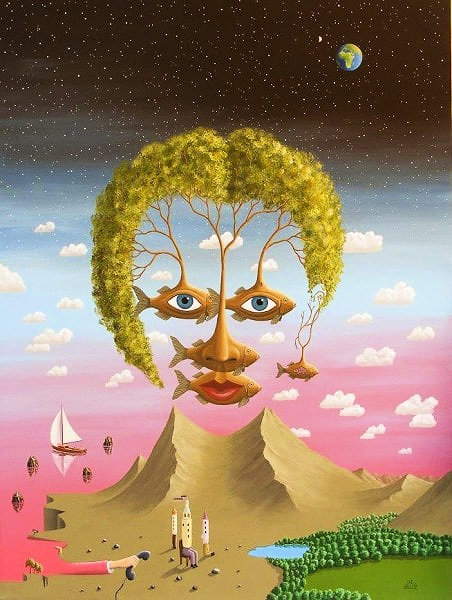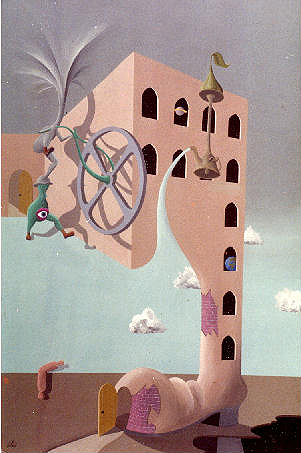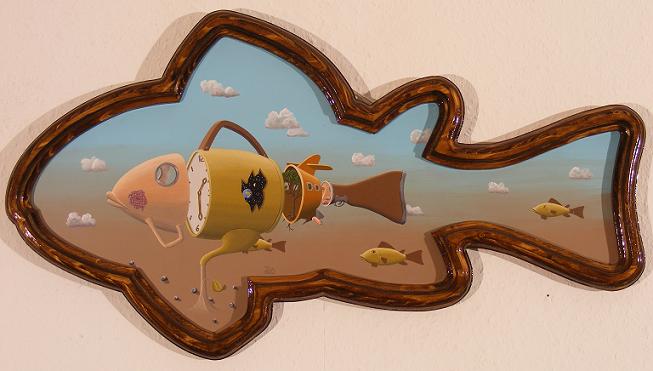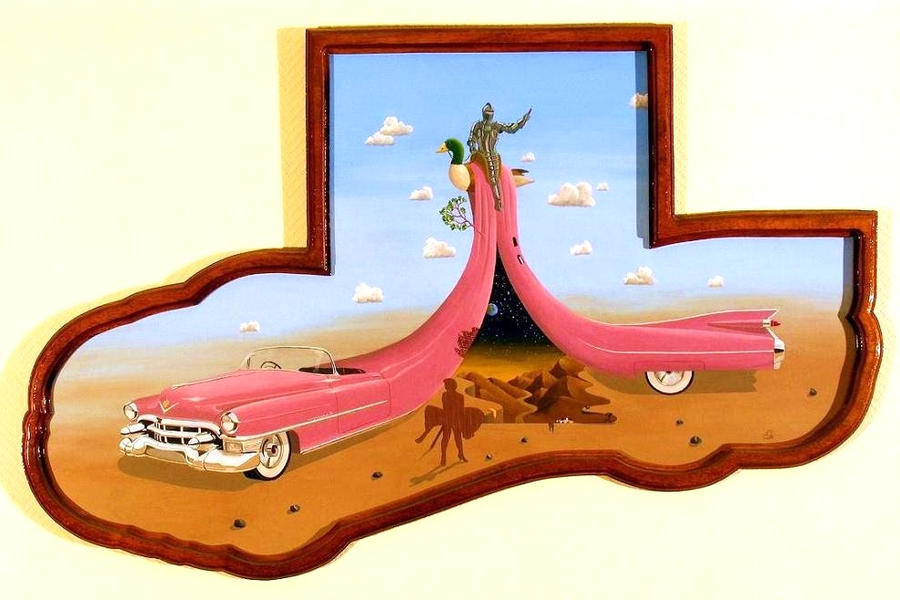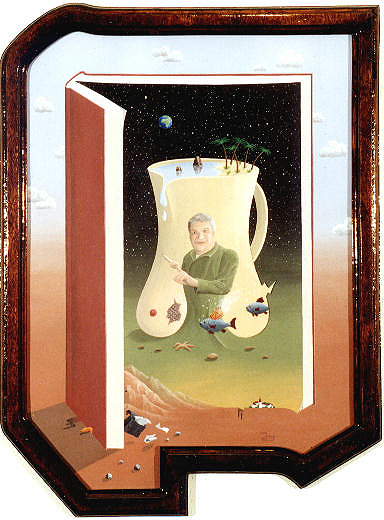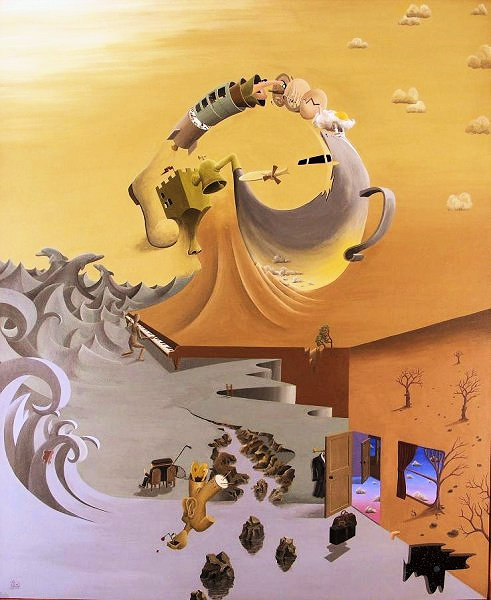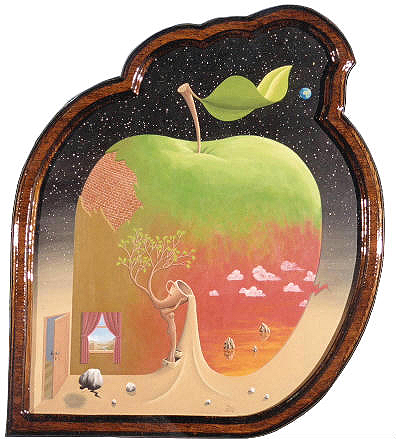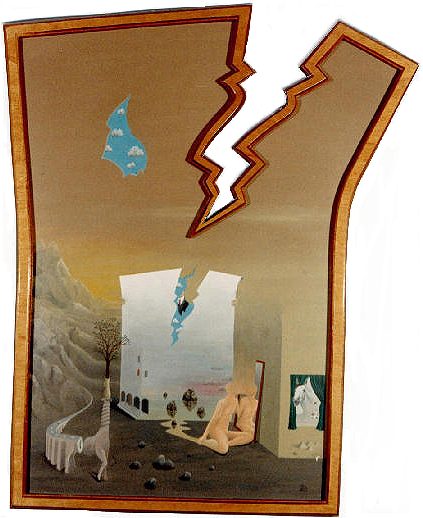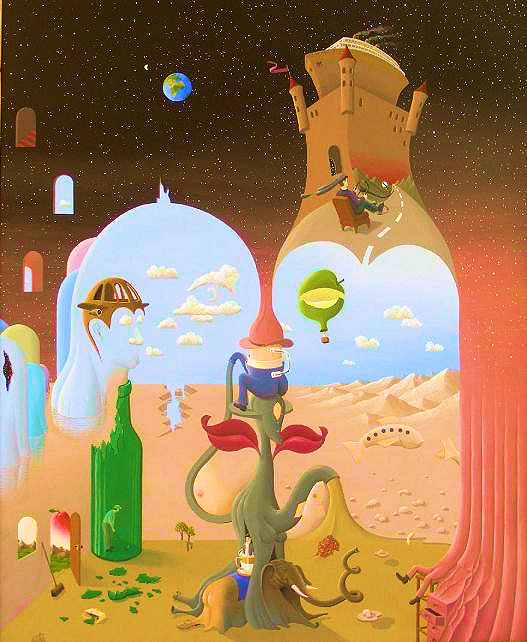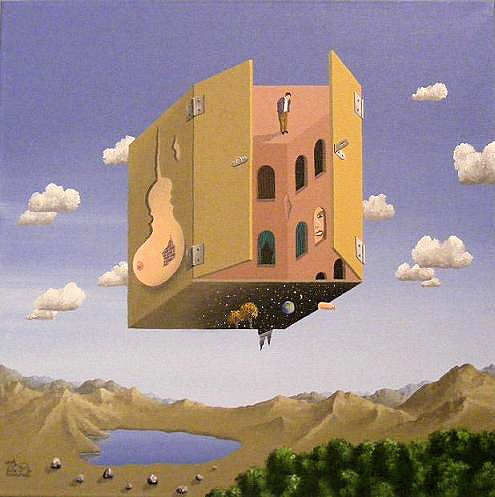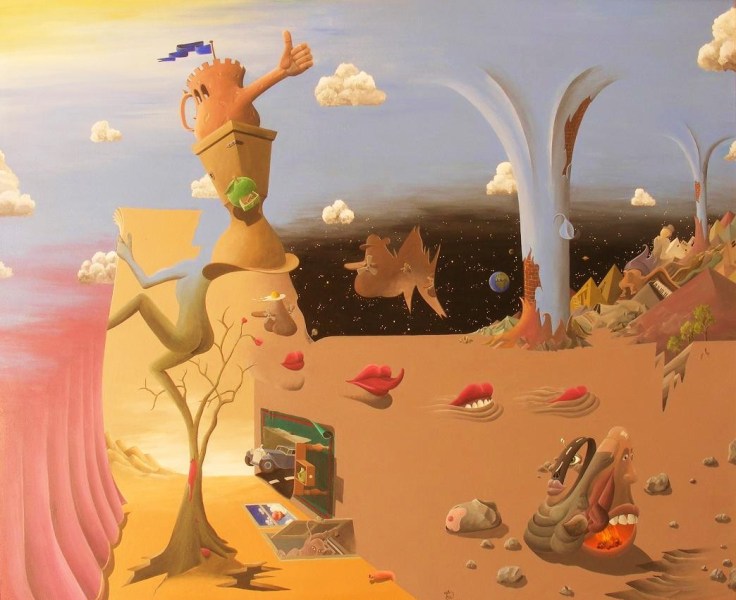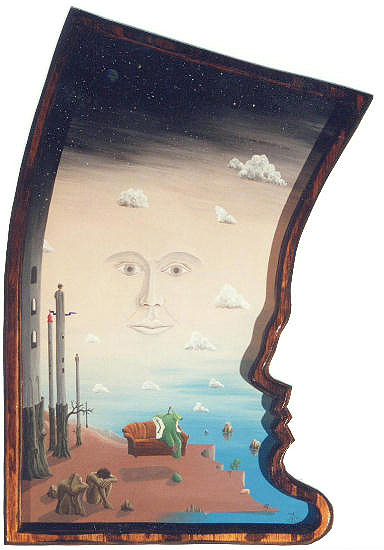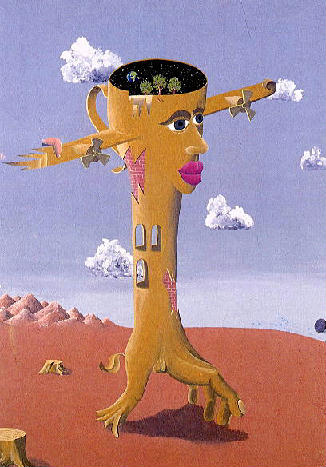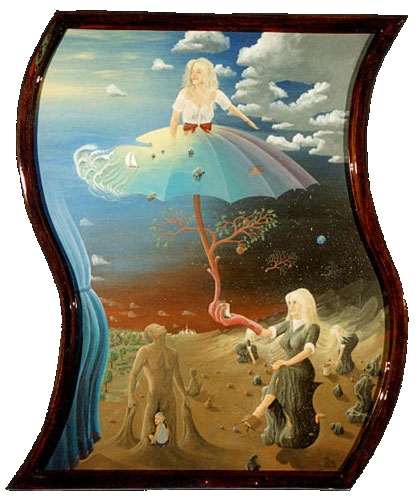 ---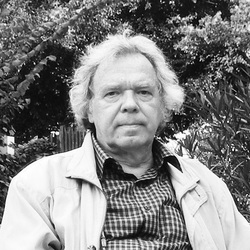 Eike Erzmoneit grew up during the rebuilding of post-war Berlin, and in the shadow of the Berlin wall. He escaped to London in 1973 where he qualified as a dental technician before following his love of music and becoming a professional drummer. This move coincided with the beginnings of his interest in art and he began painting and sculpting, using acrylic paint and dental engineering materials. Eike played with important bands of the progressive rock era, culminating with the chart-topping Atomic Rooster.
Eike got work with a band that never took off, Sam Apple Pie. As he did not get much work from performing he started painting. After a while painting became more important to him and he never stopped painting, though he gave up playing the drums around 2003. He still commutes between Berlin and his workshop in Shoreditch, in east central London.
Eike Erzmoneit usually creates hand-crafted wooden frames. These are individually shaped to fit the picture elements. They express the imagery rather them merely confine in within a conventional rectangular frame.