The Surrealism Website
Fabrizio Riccardi (1942-)


---
---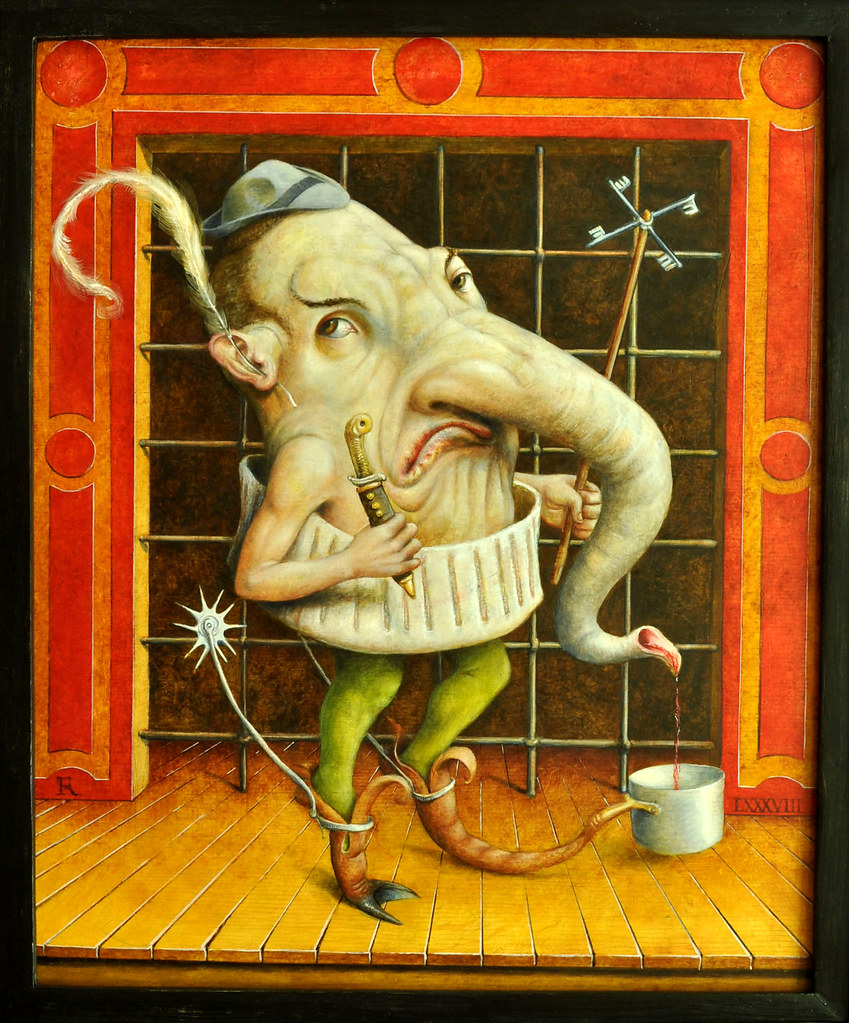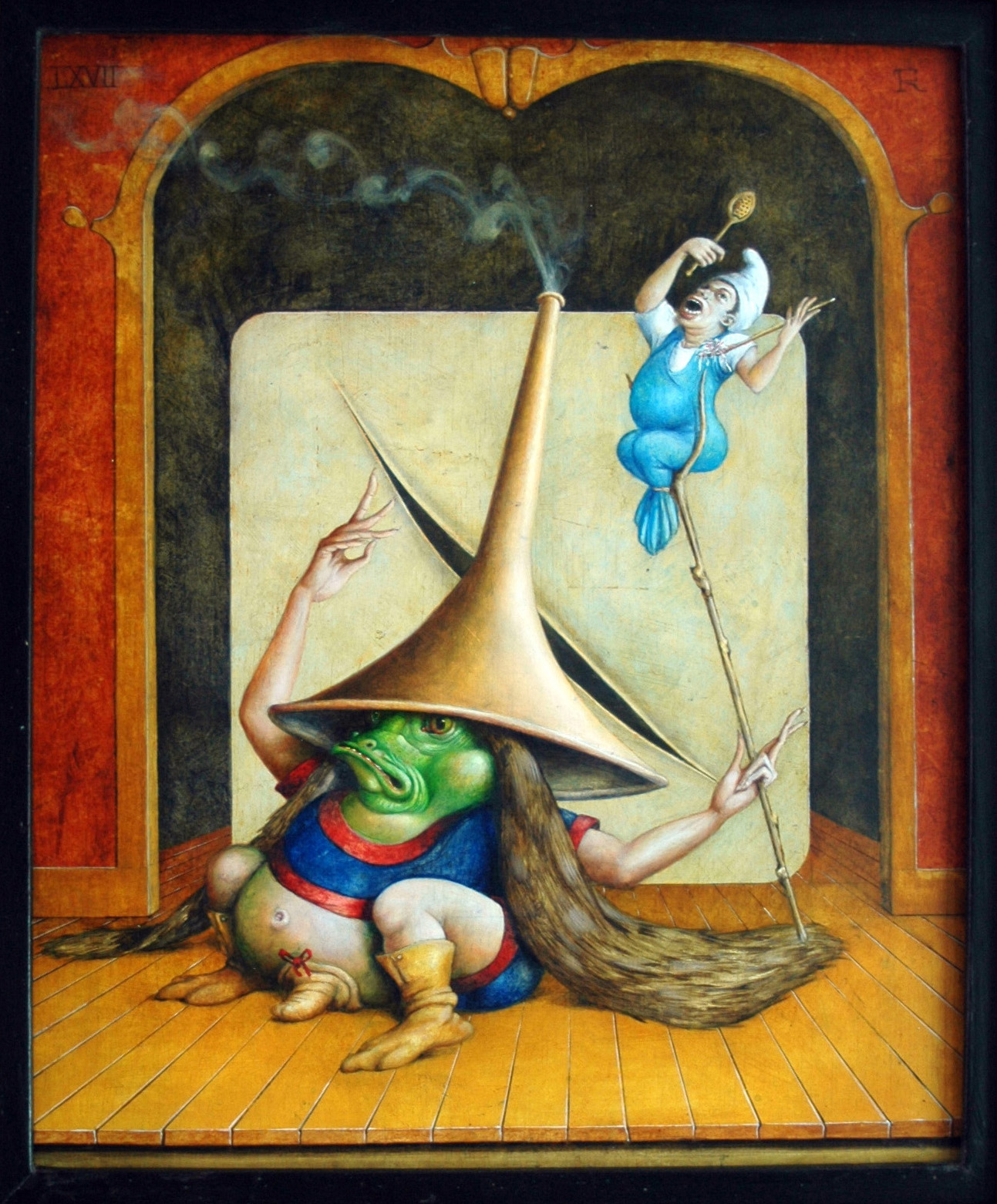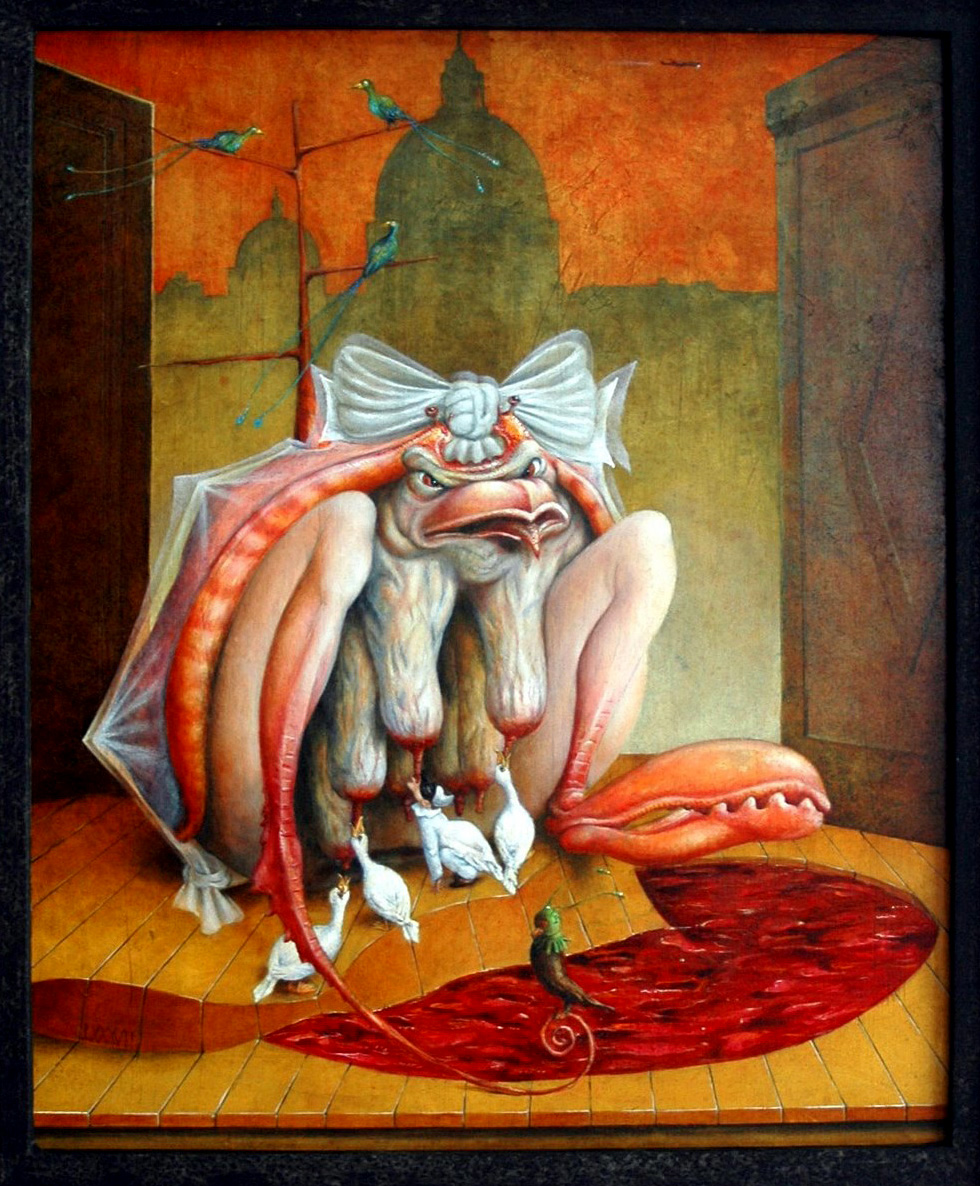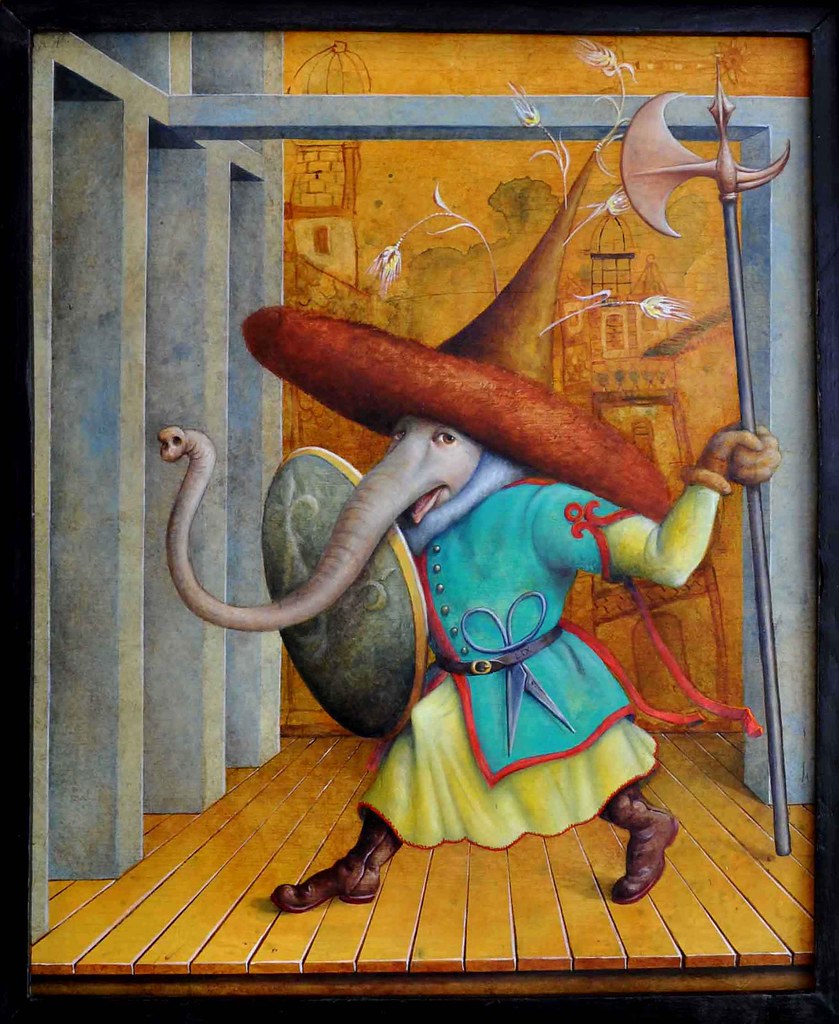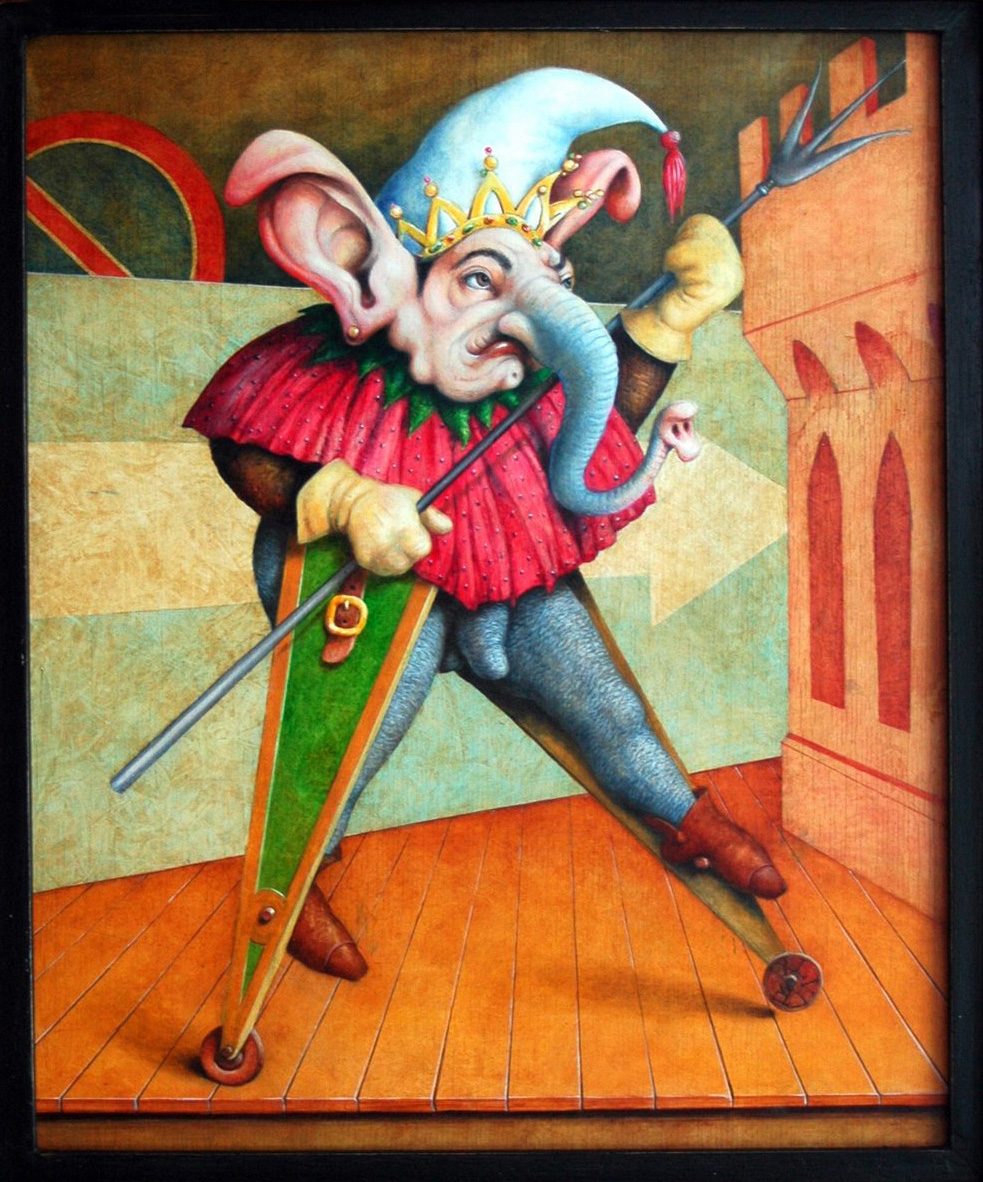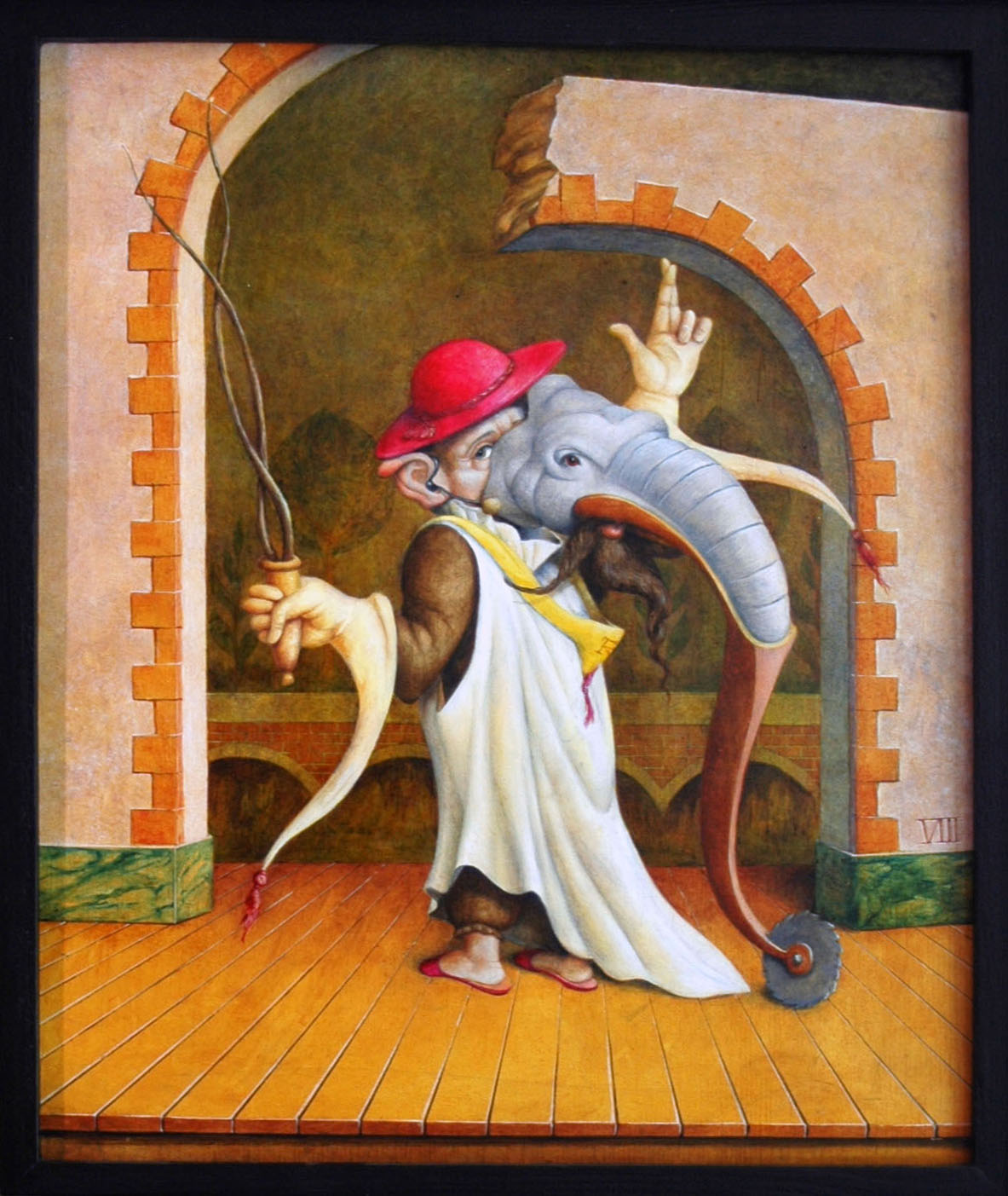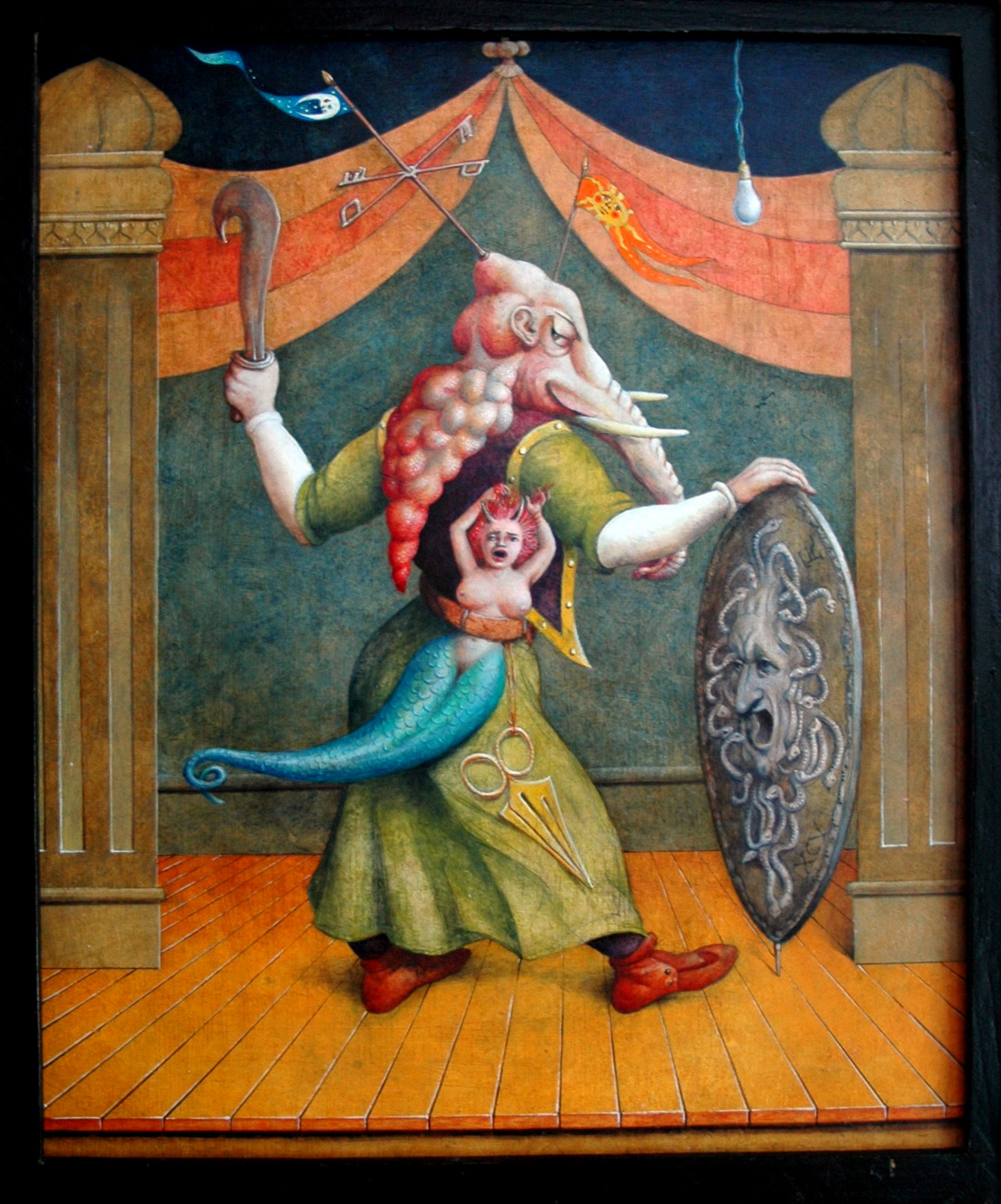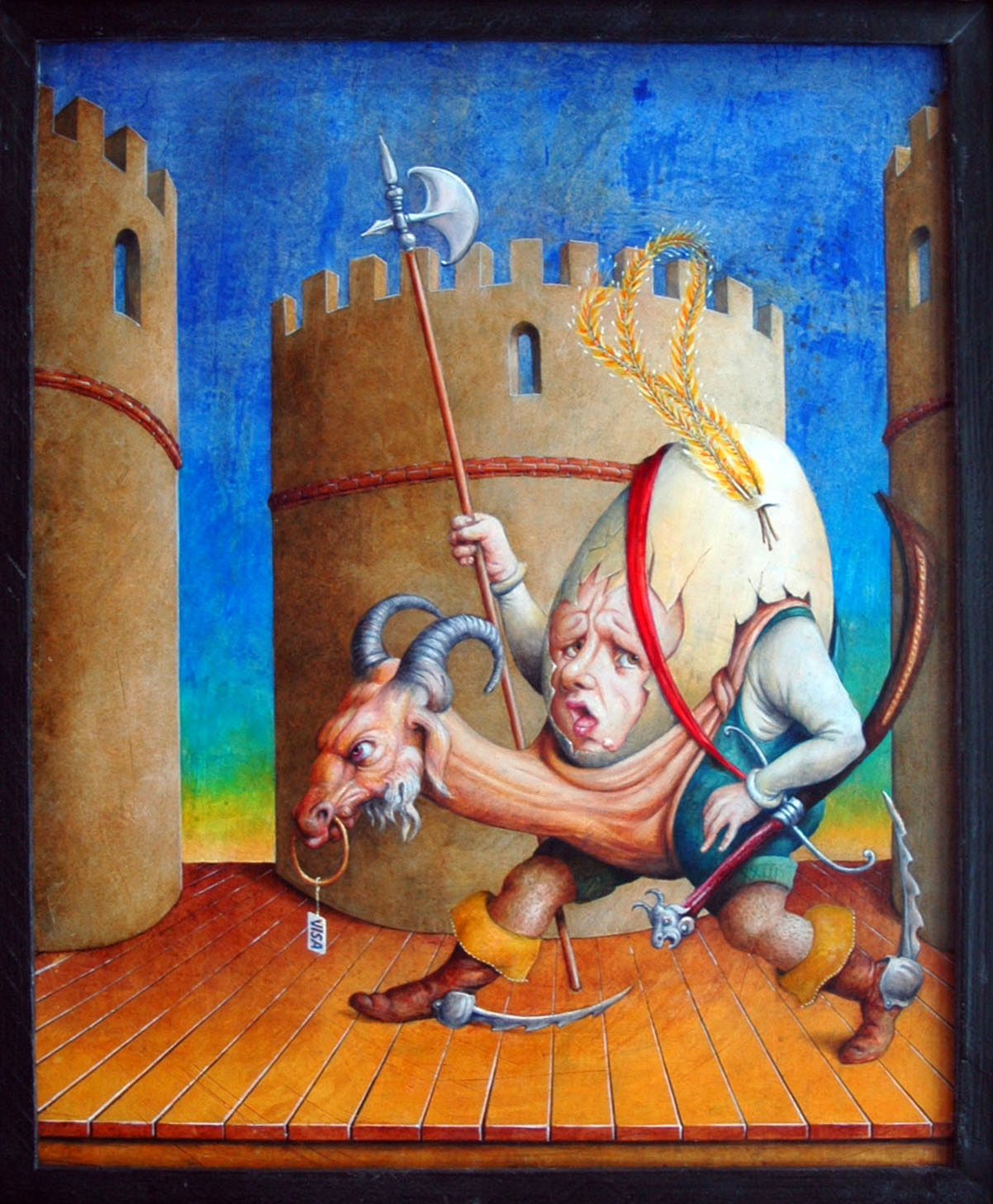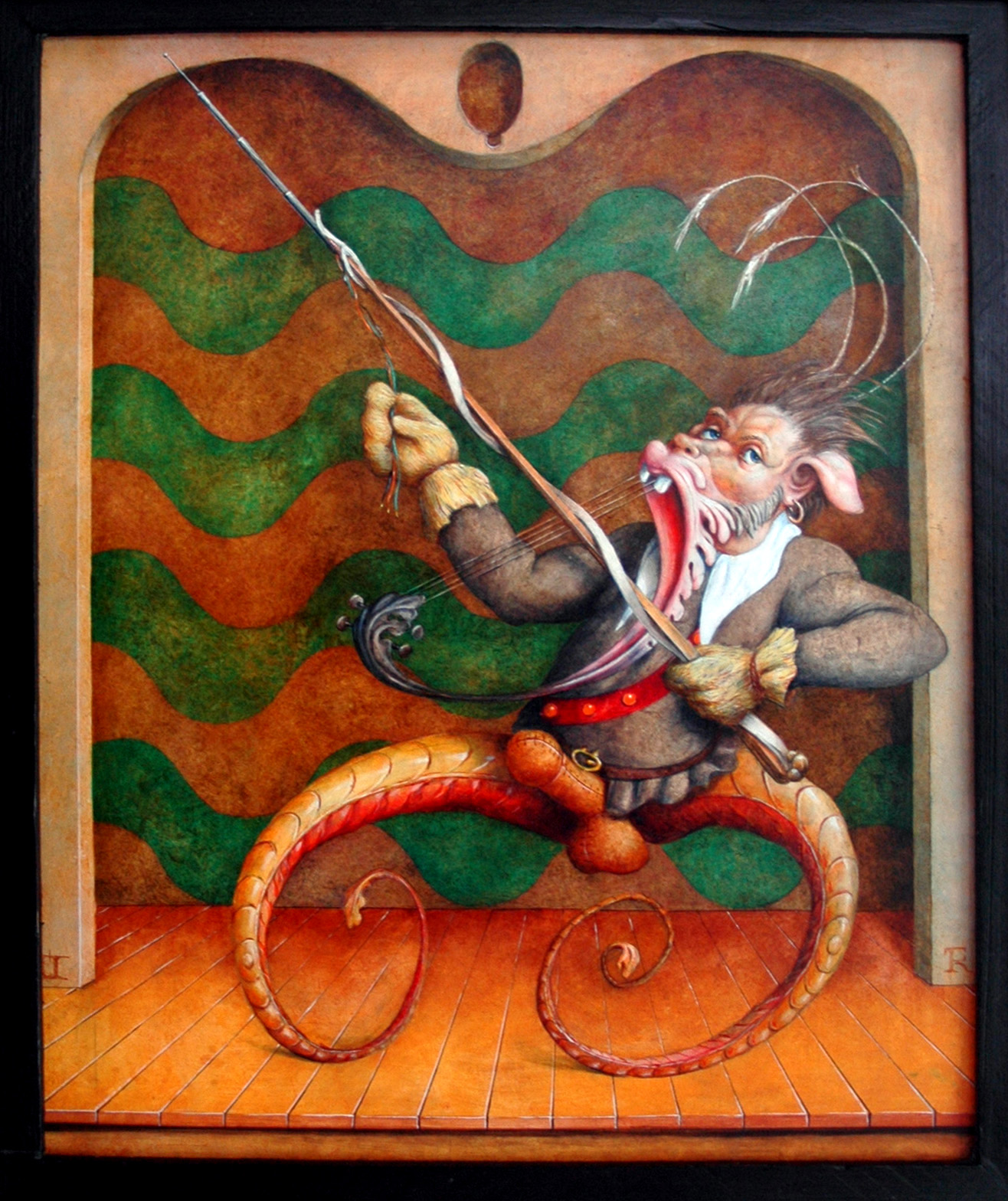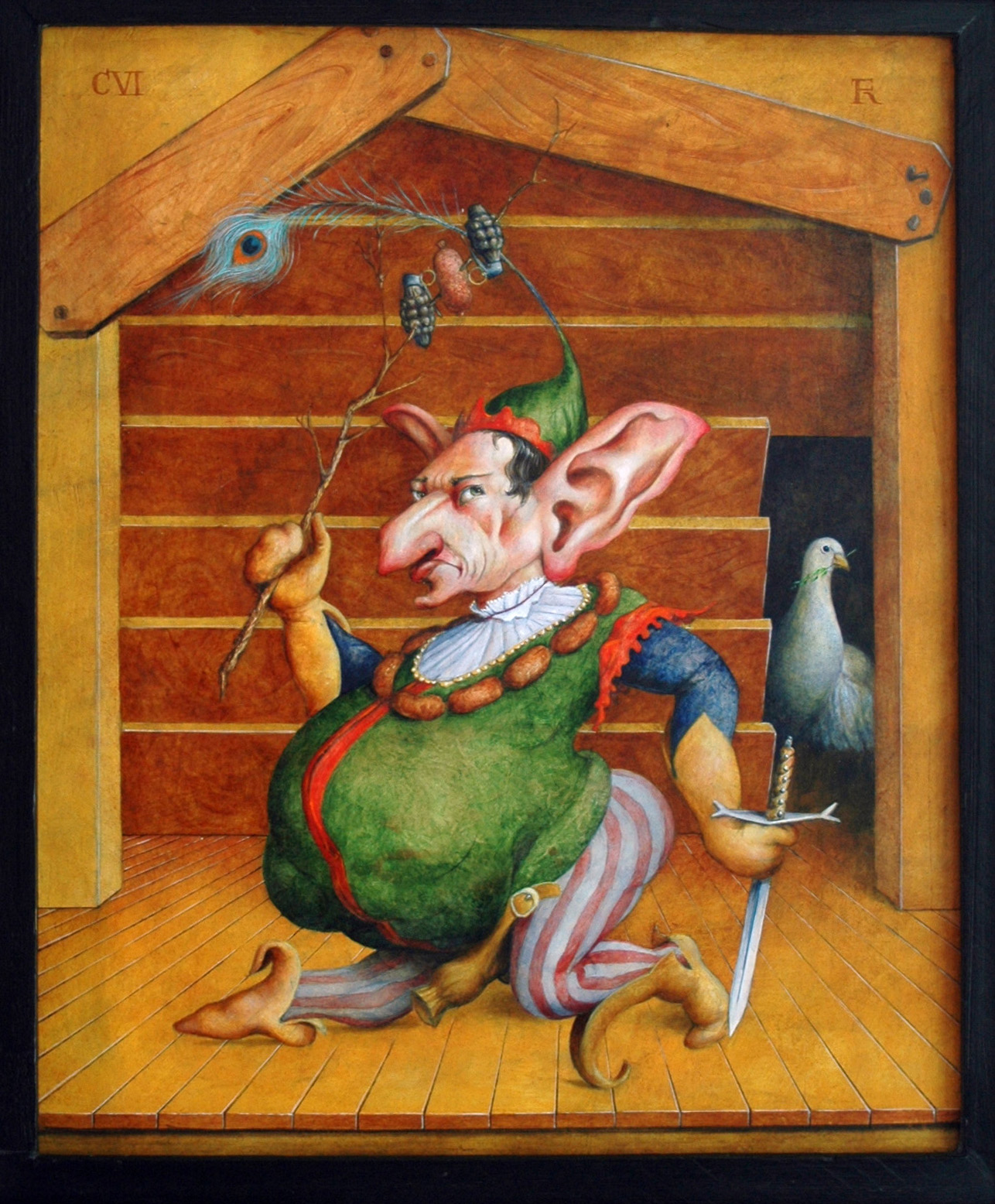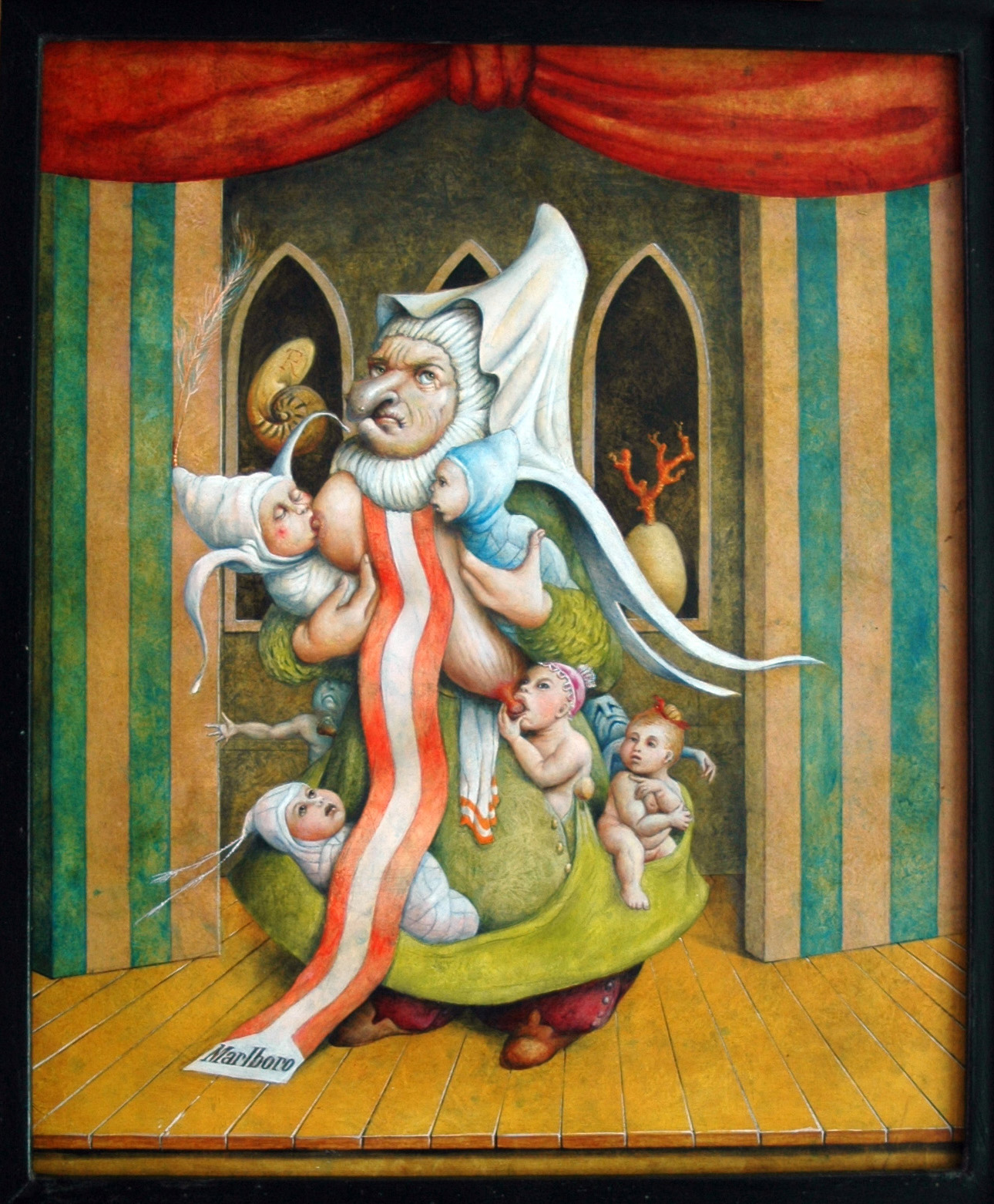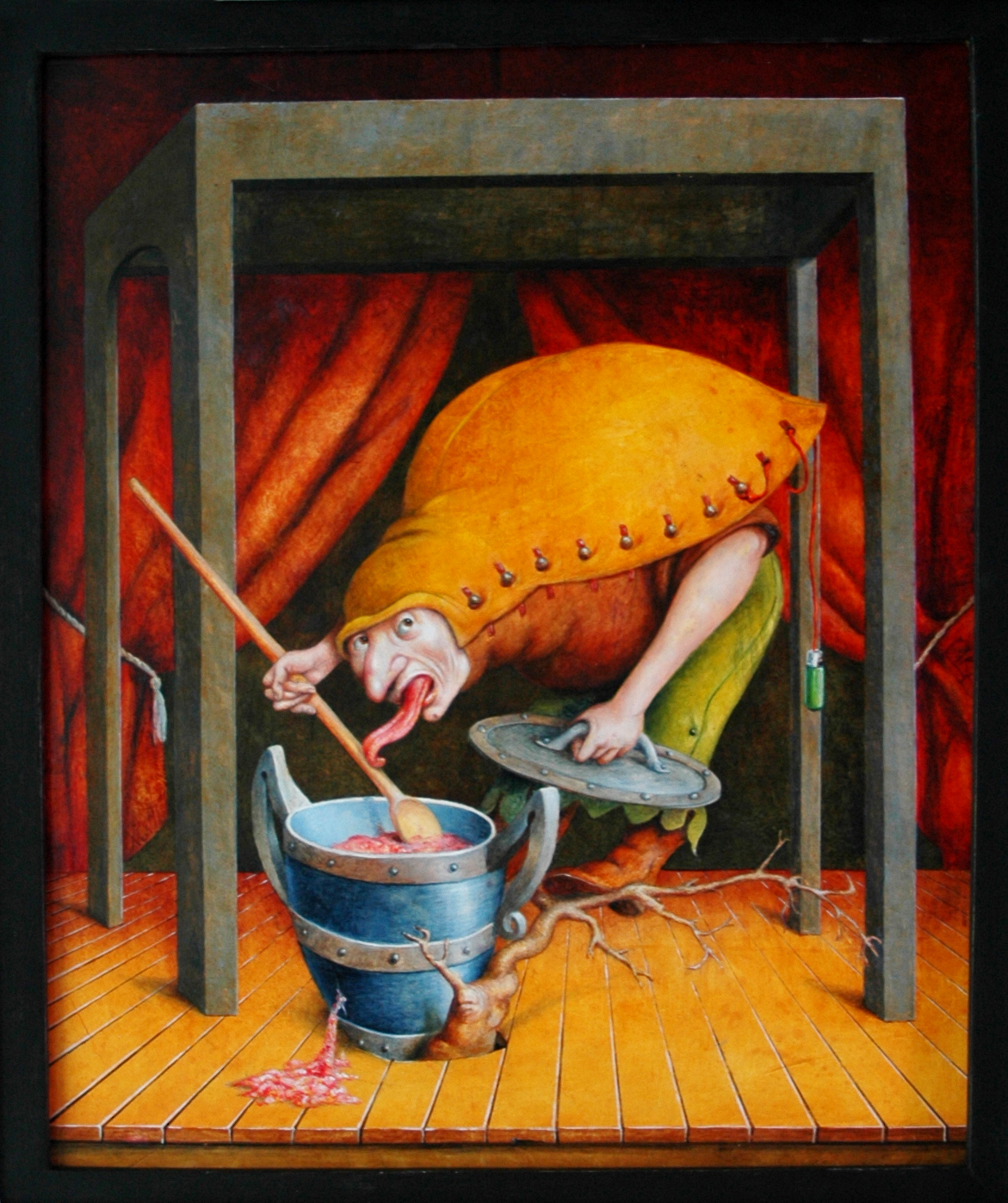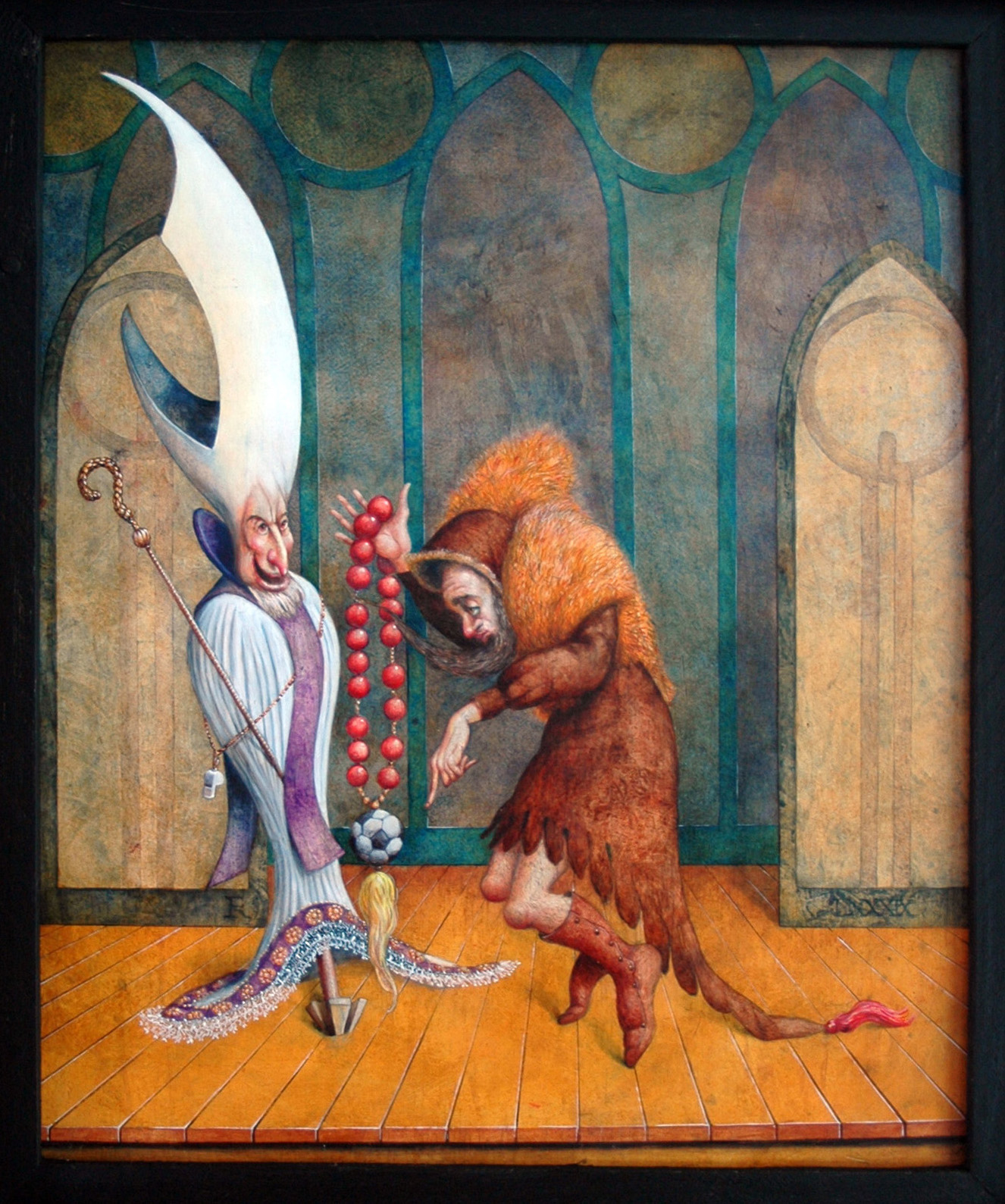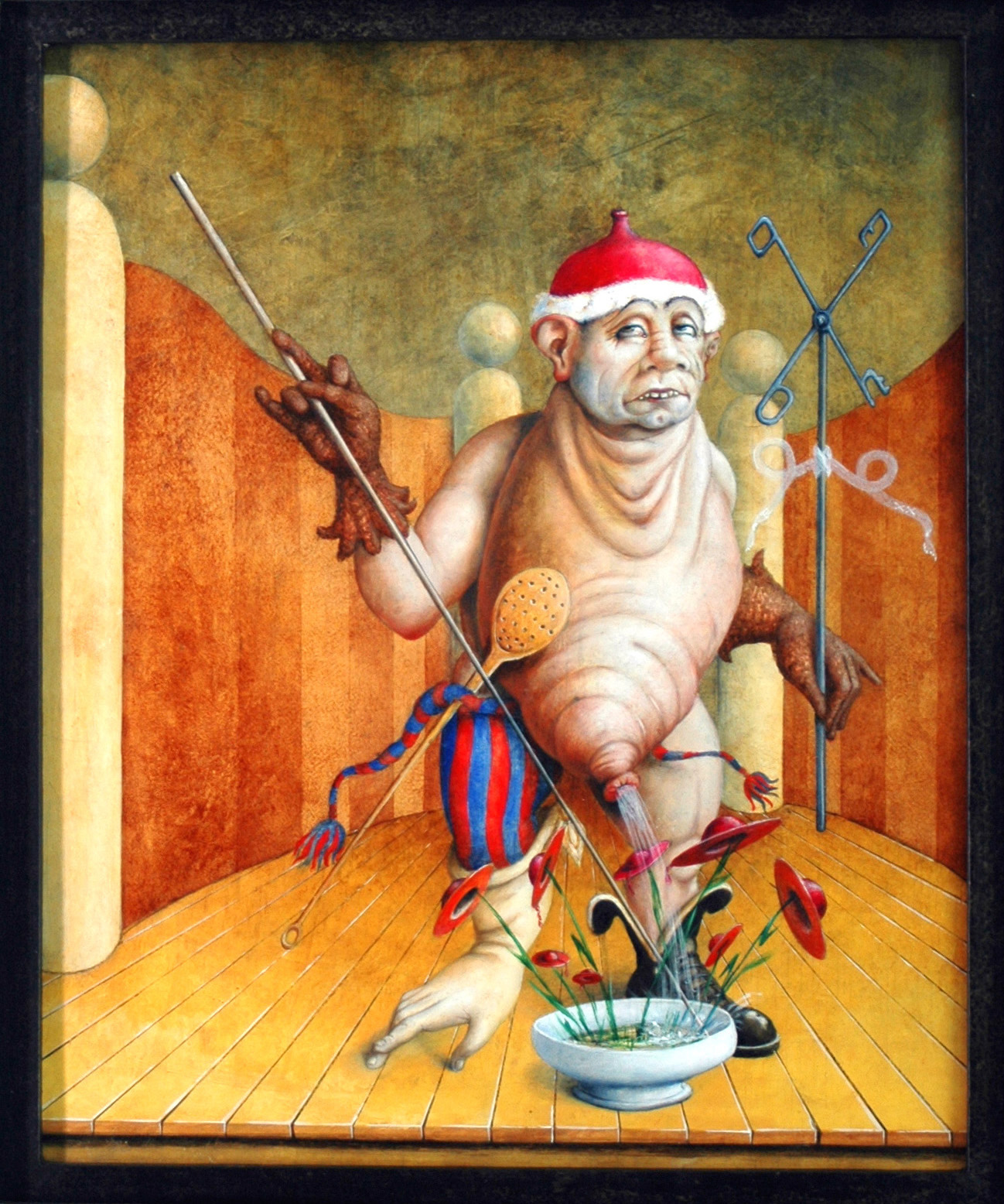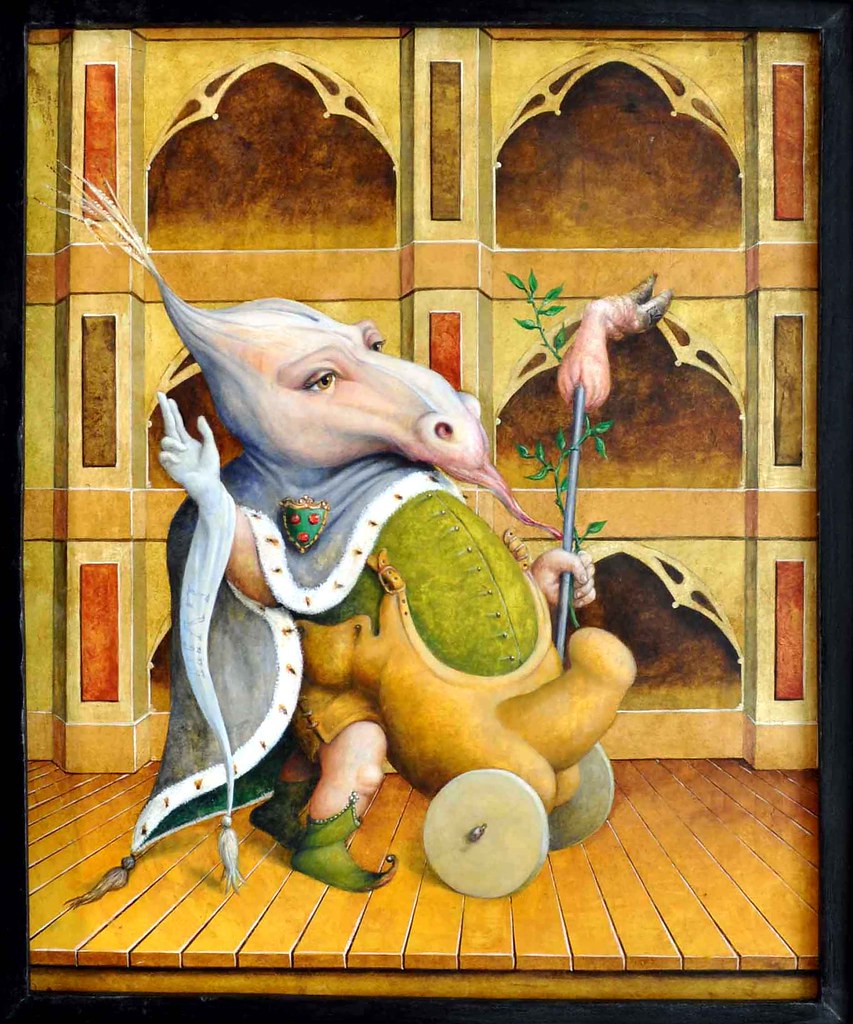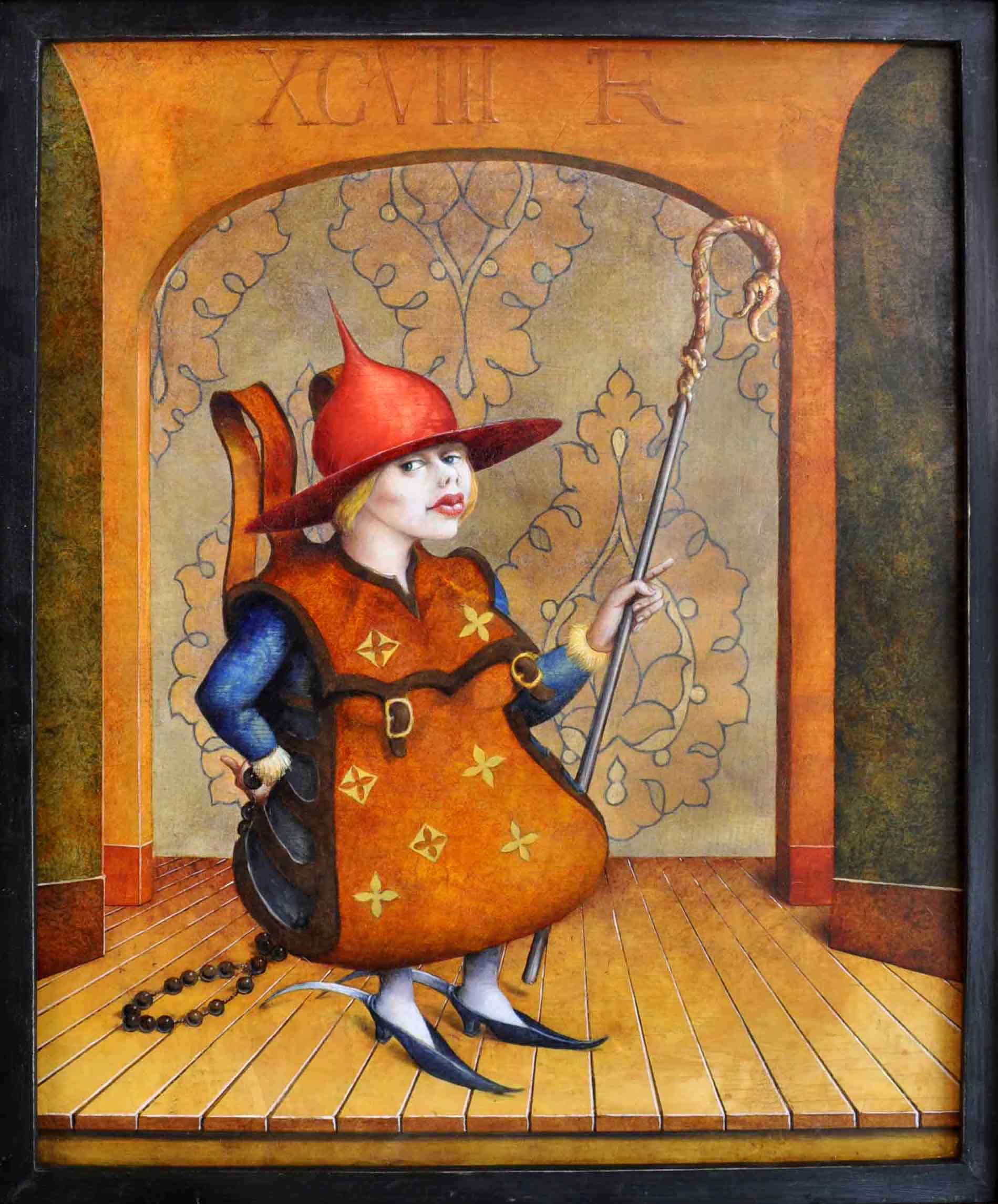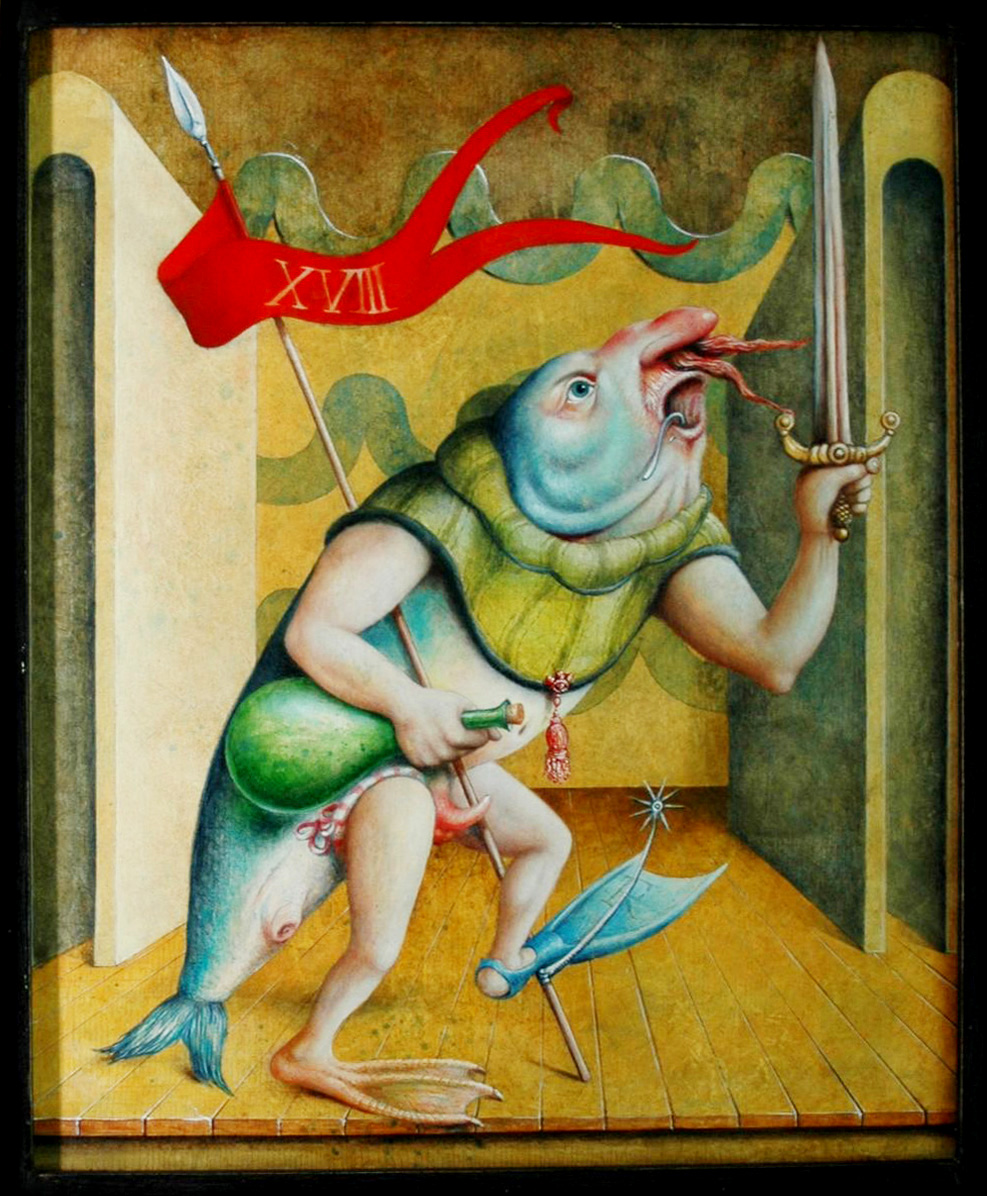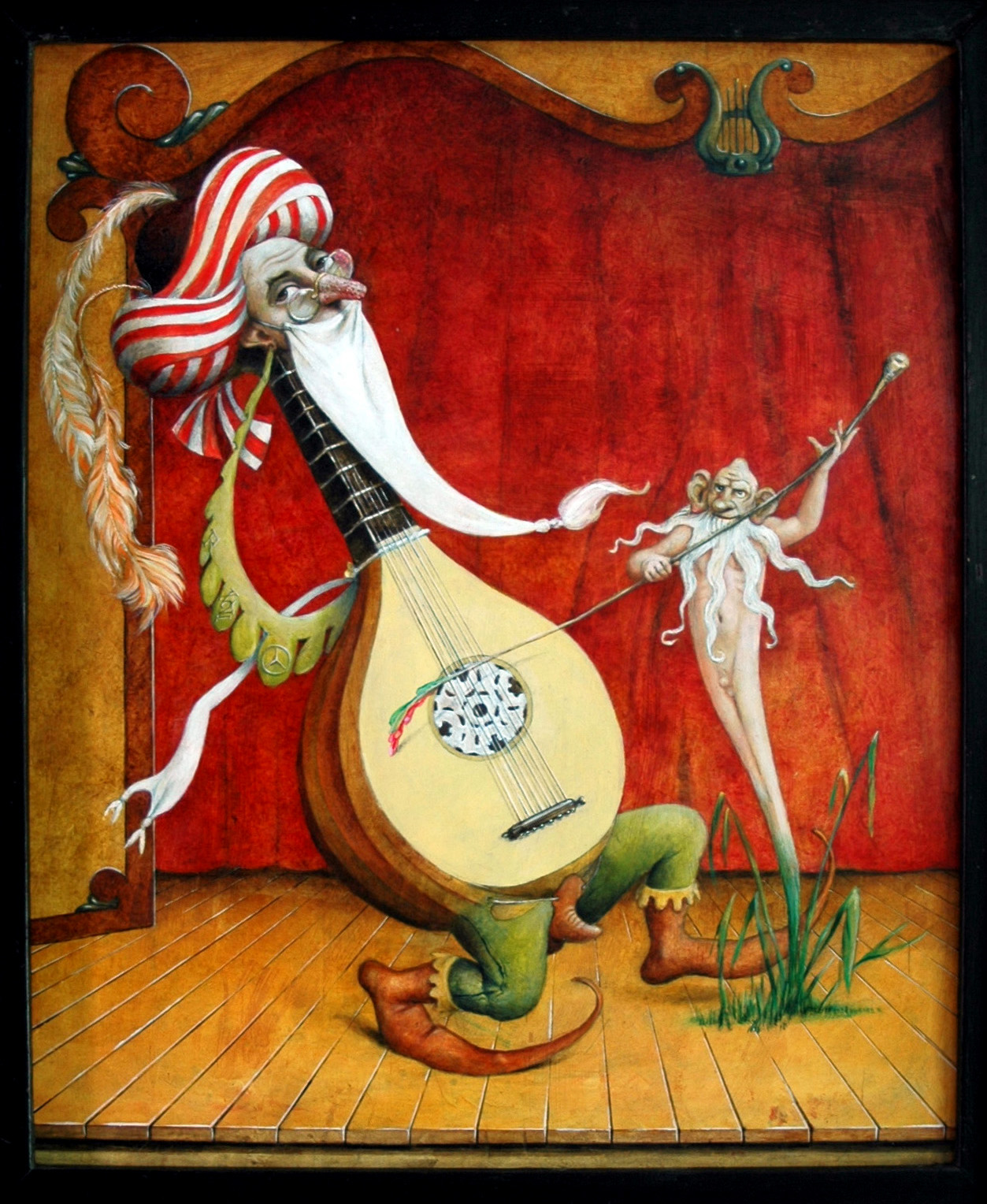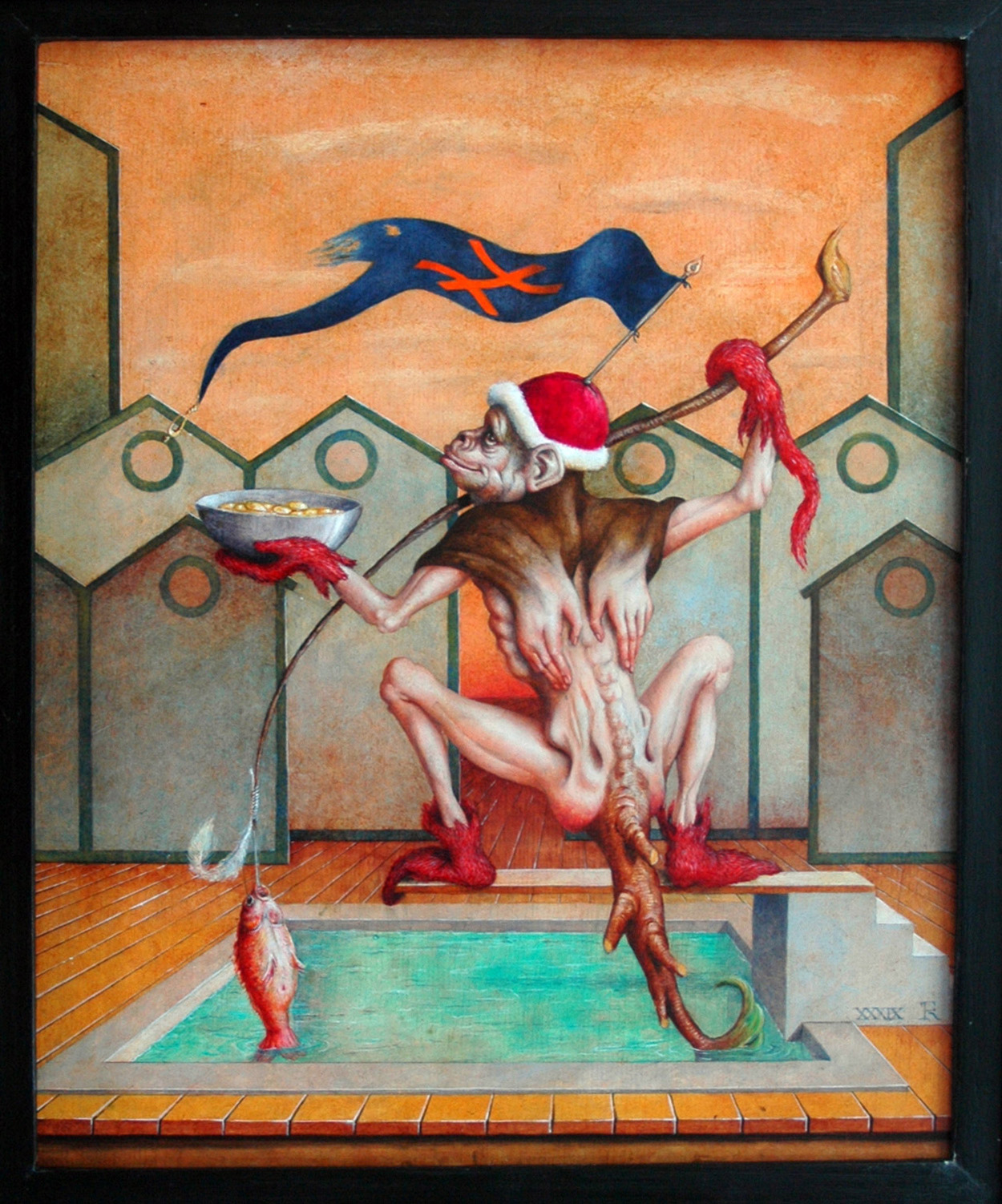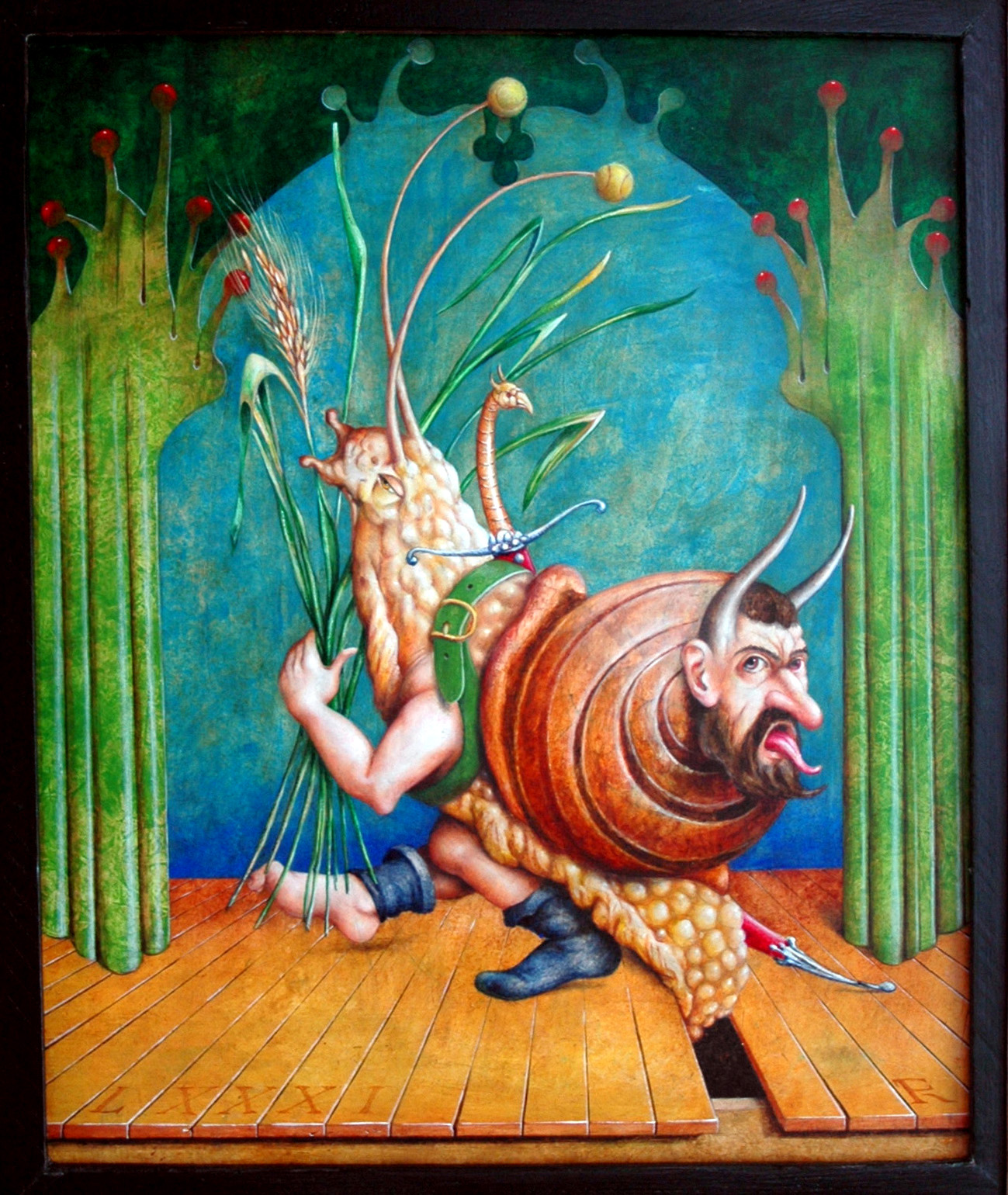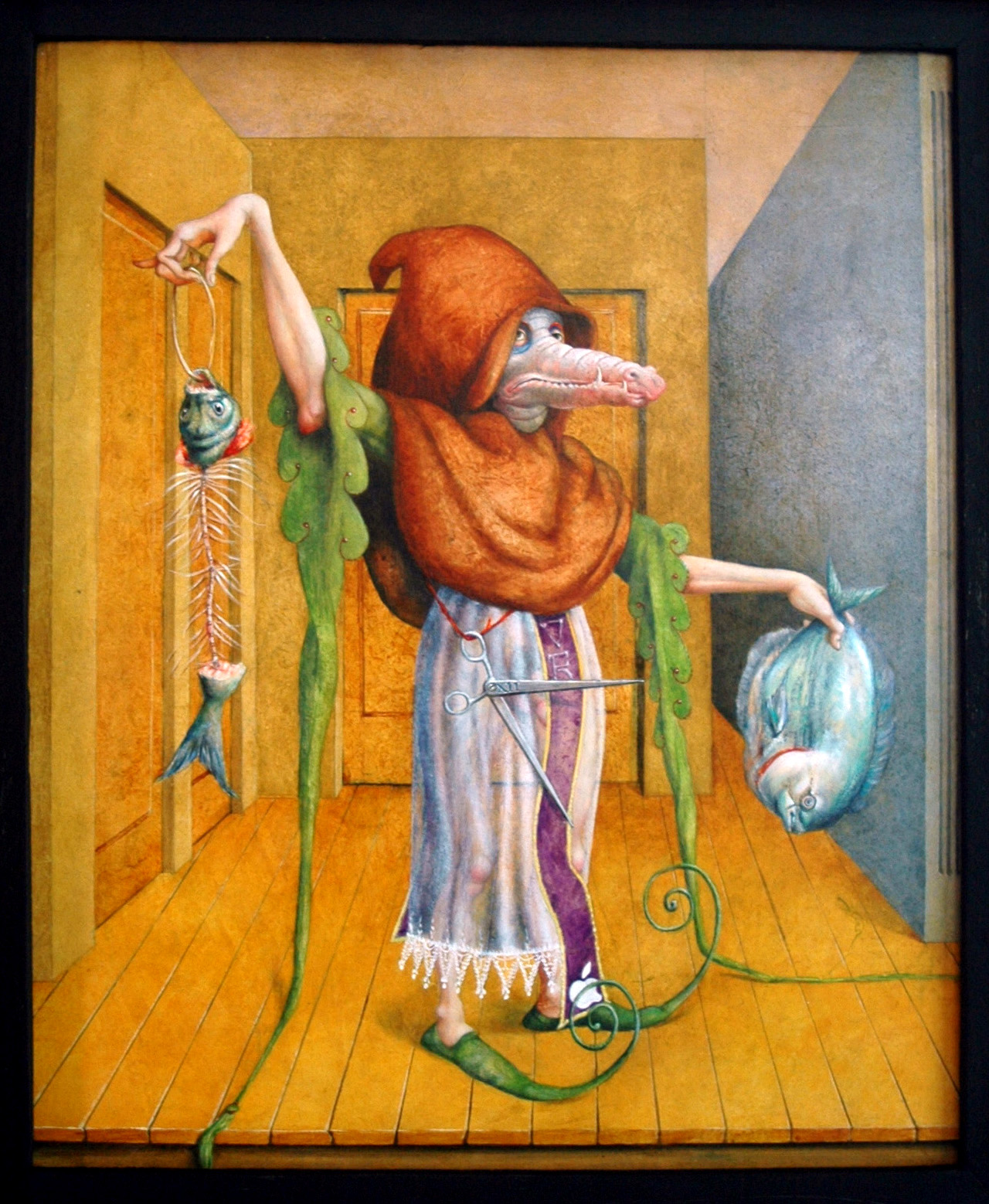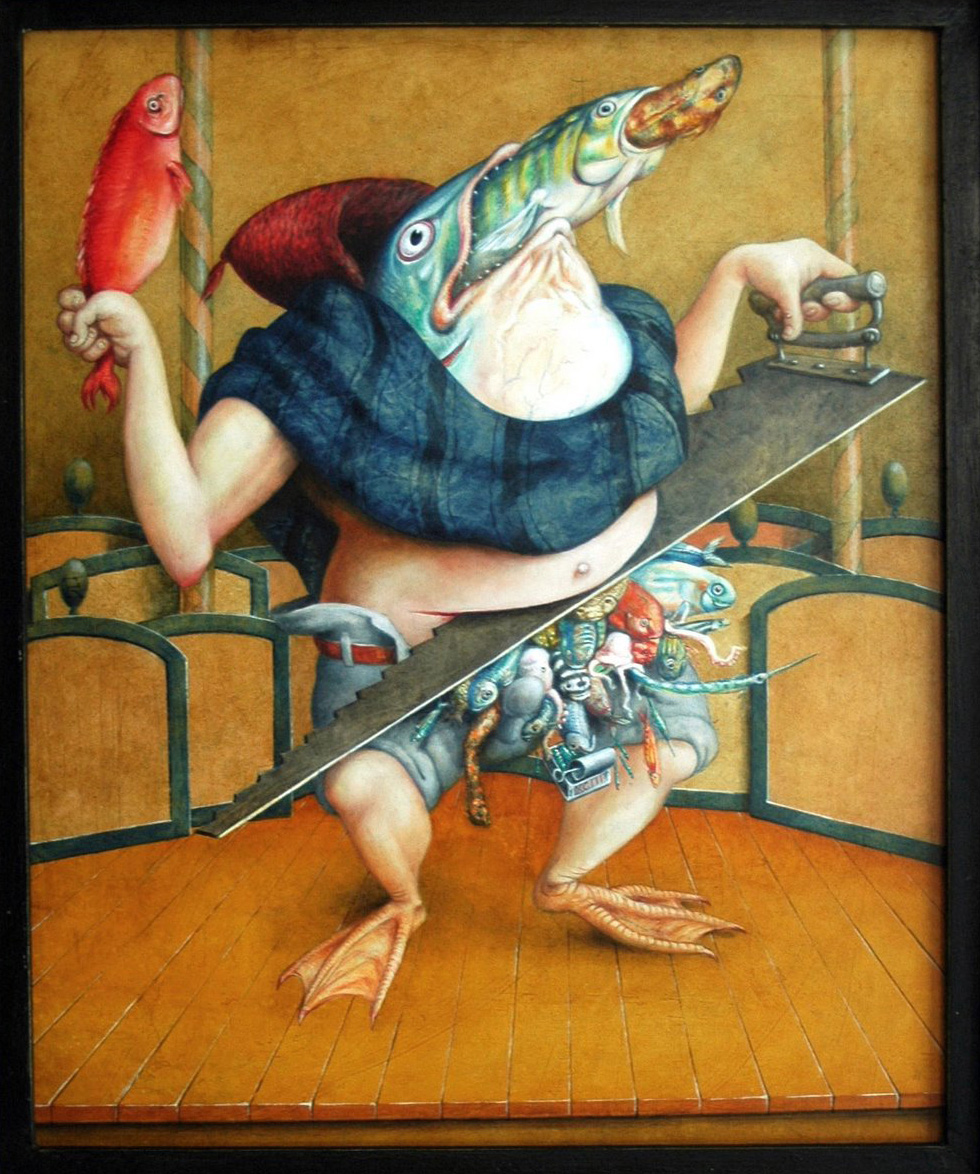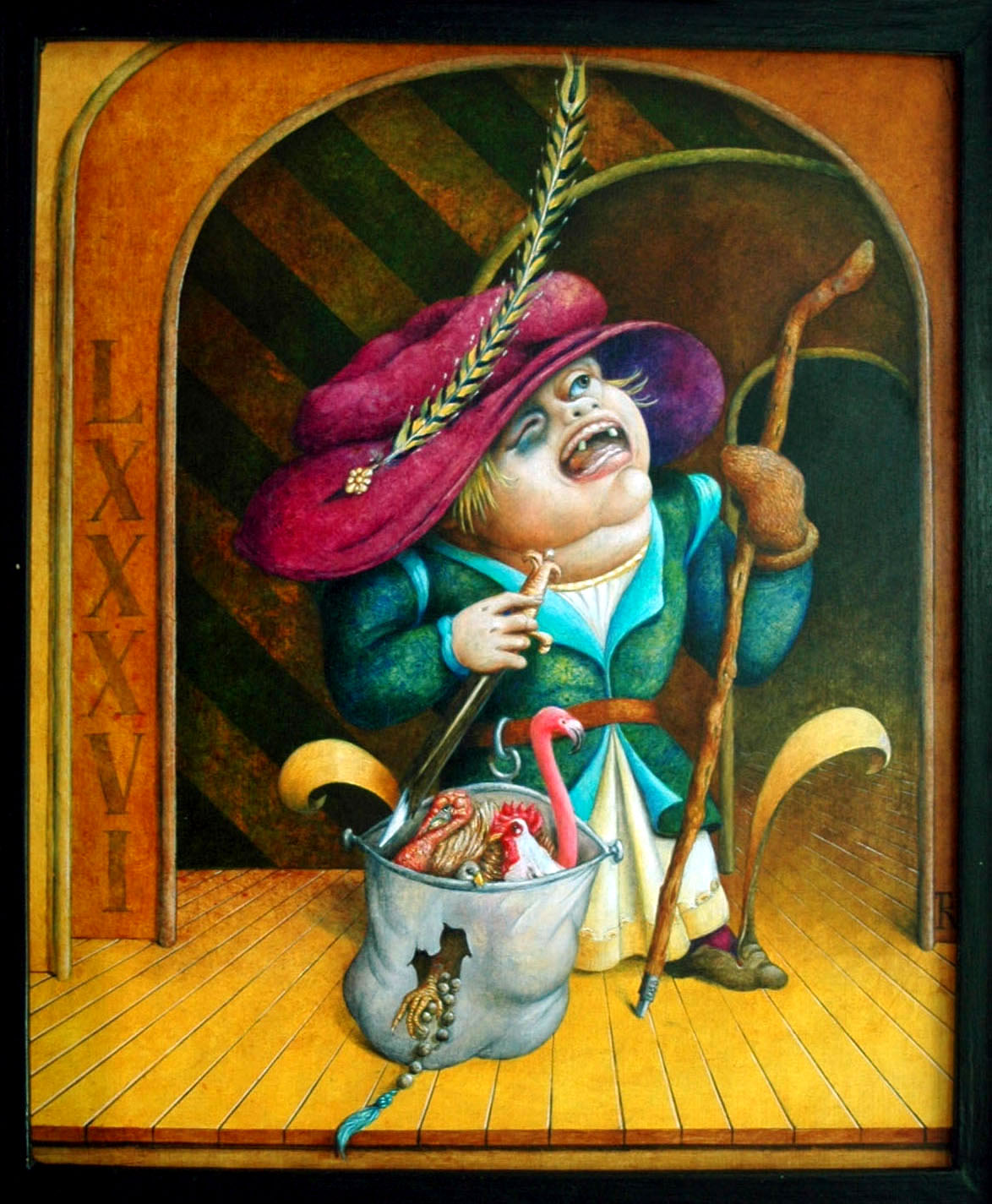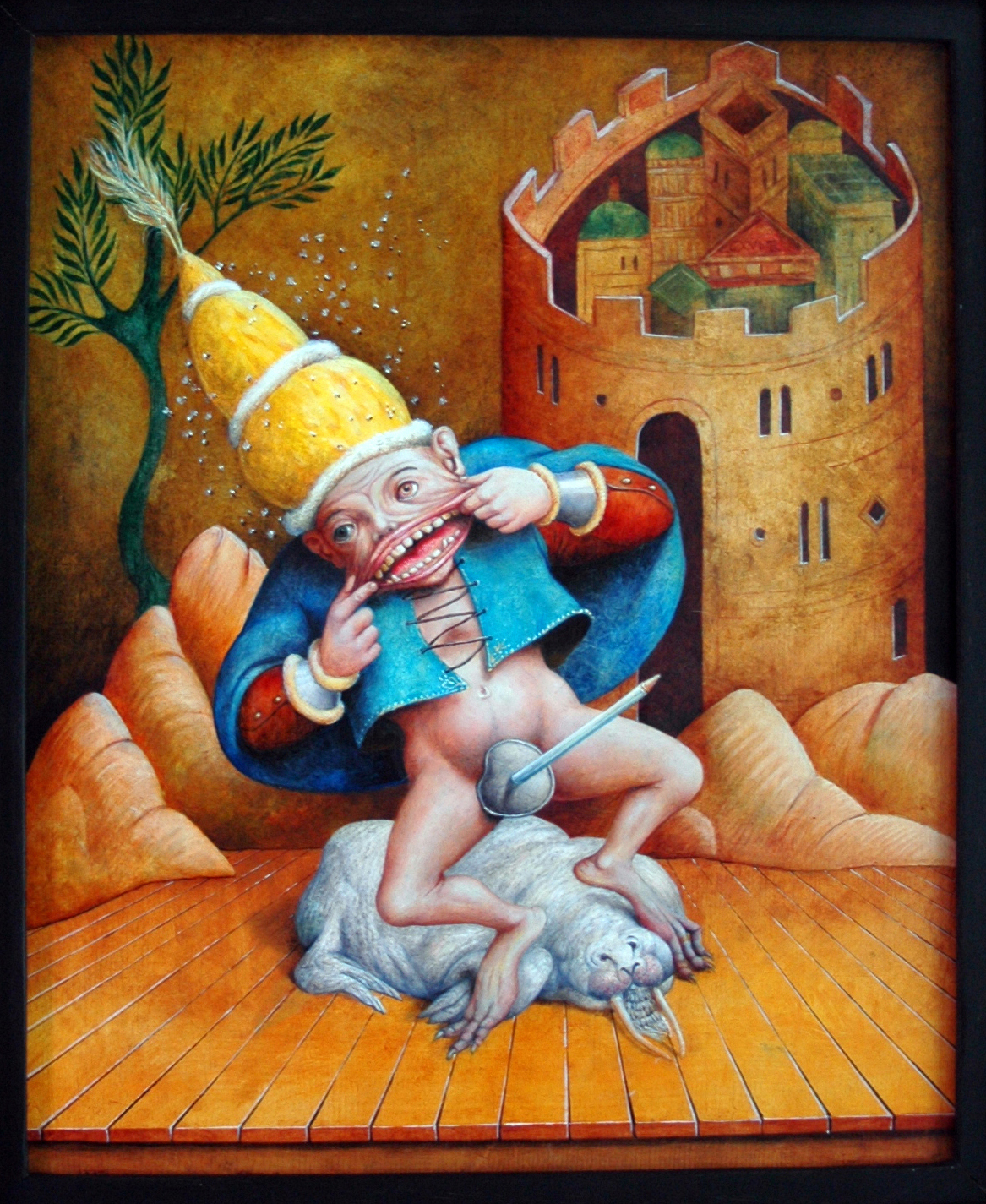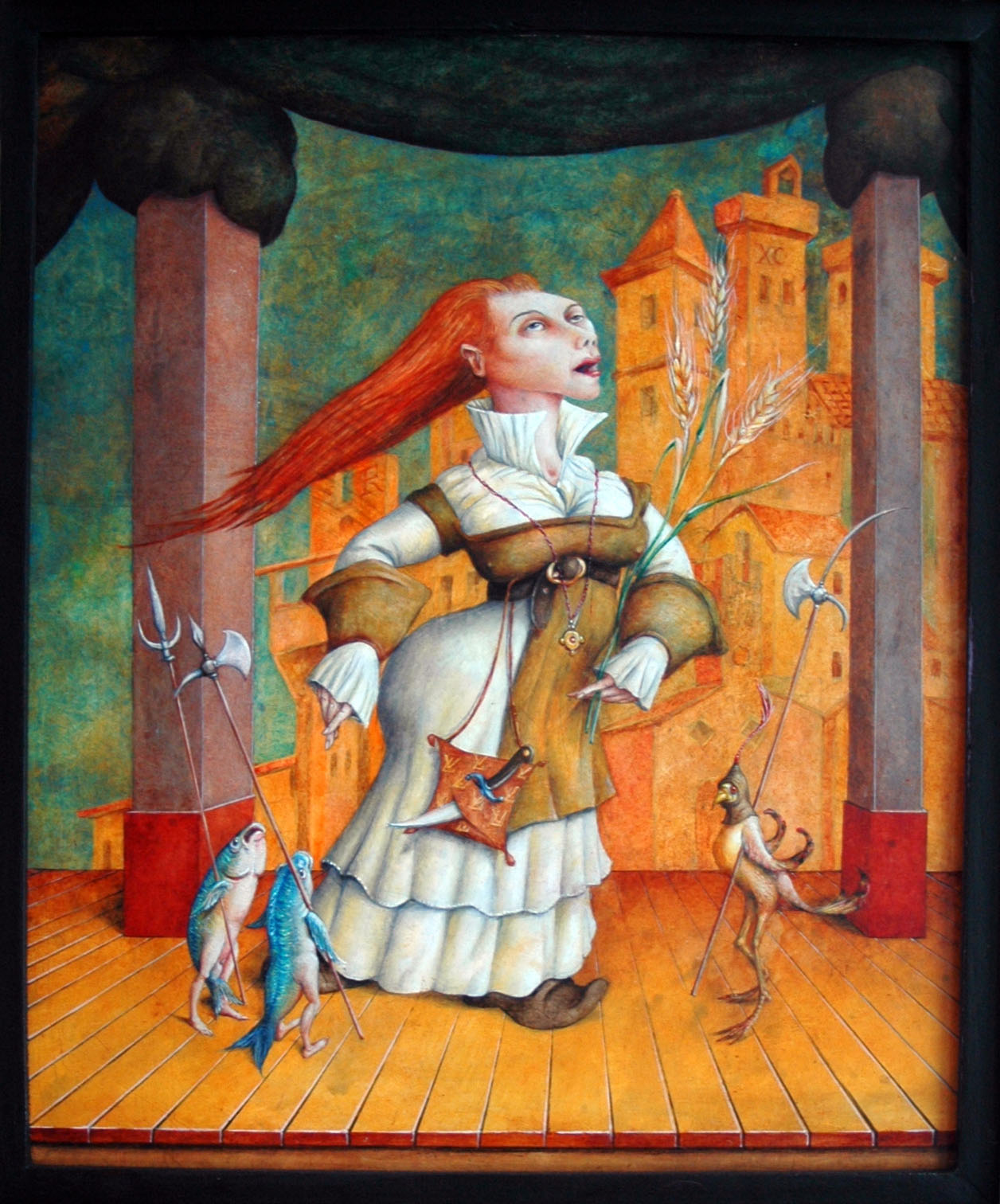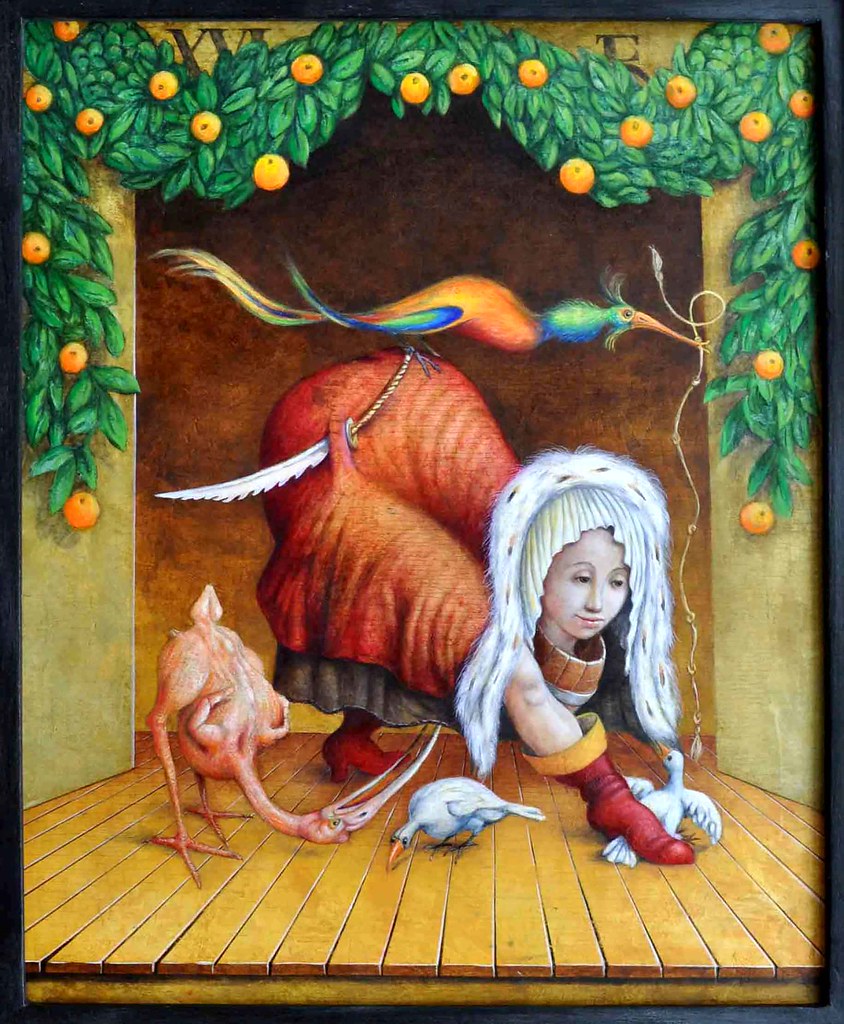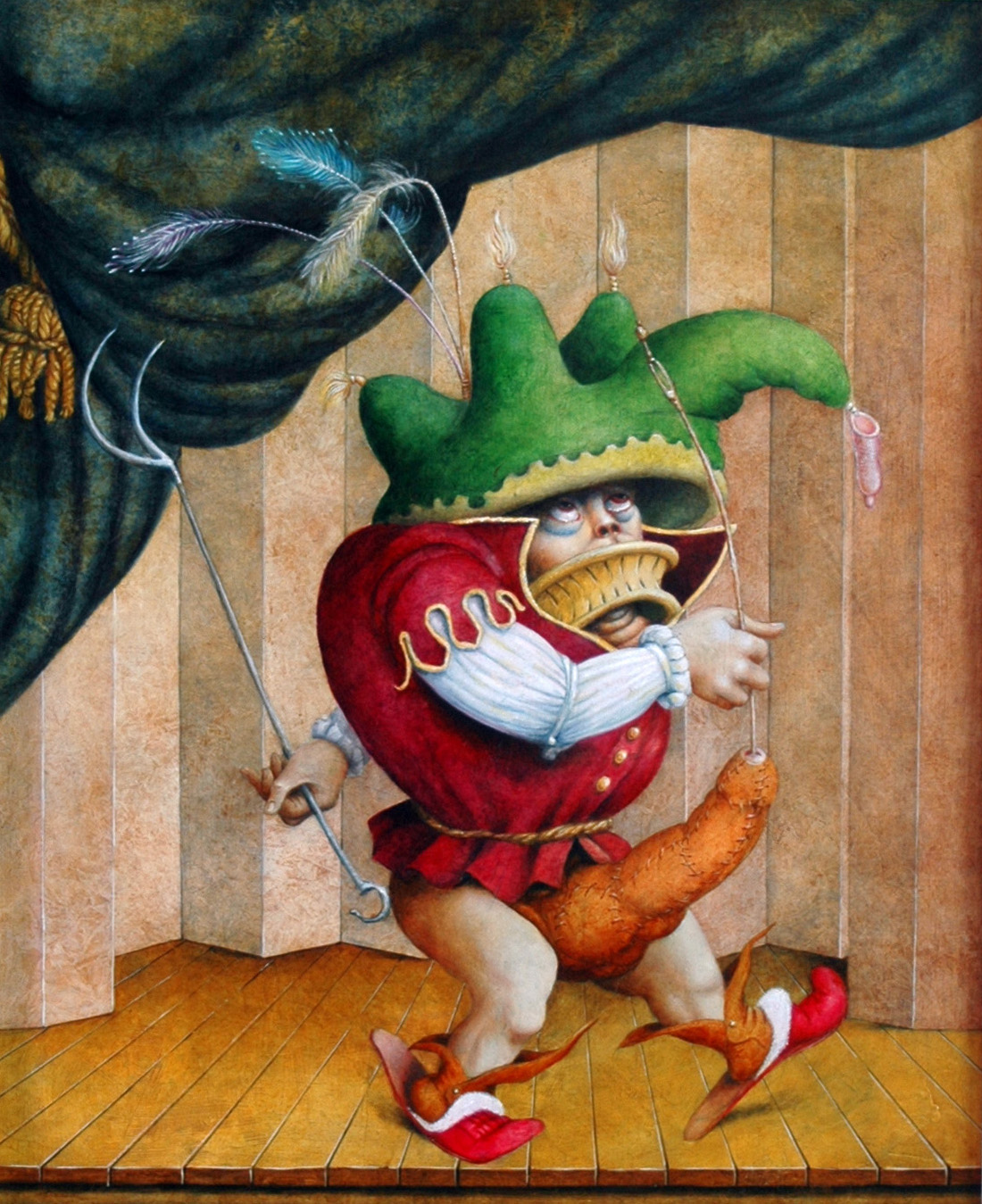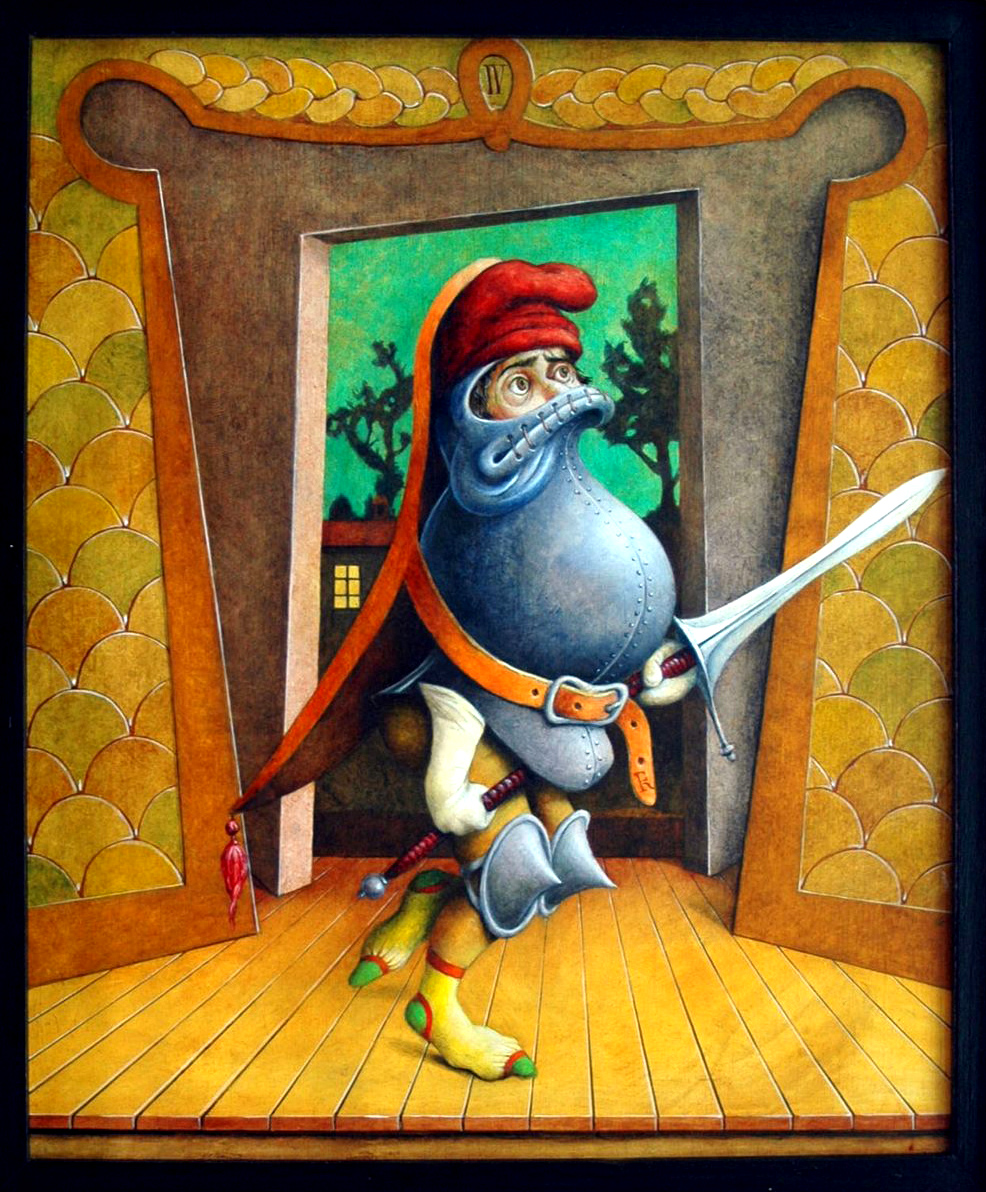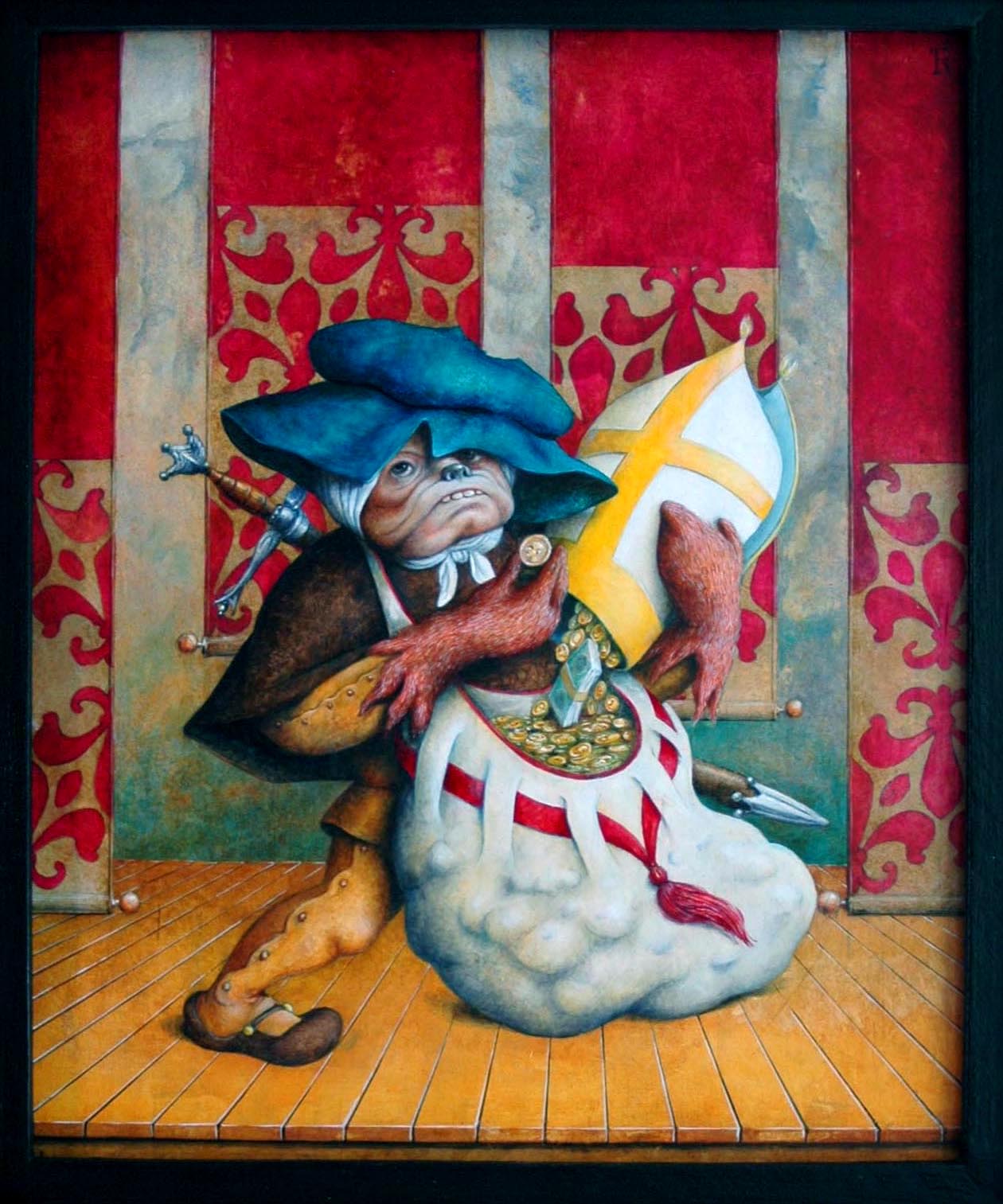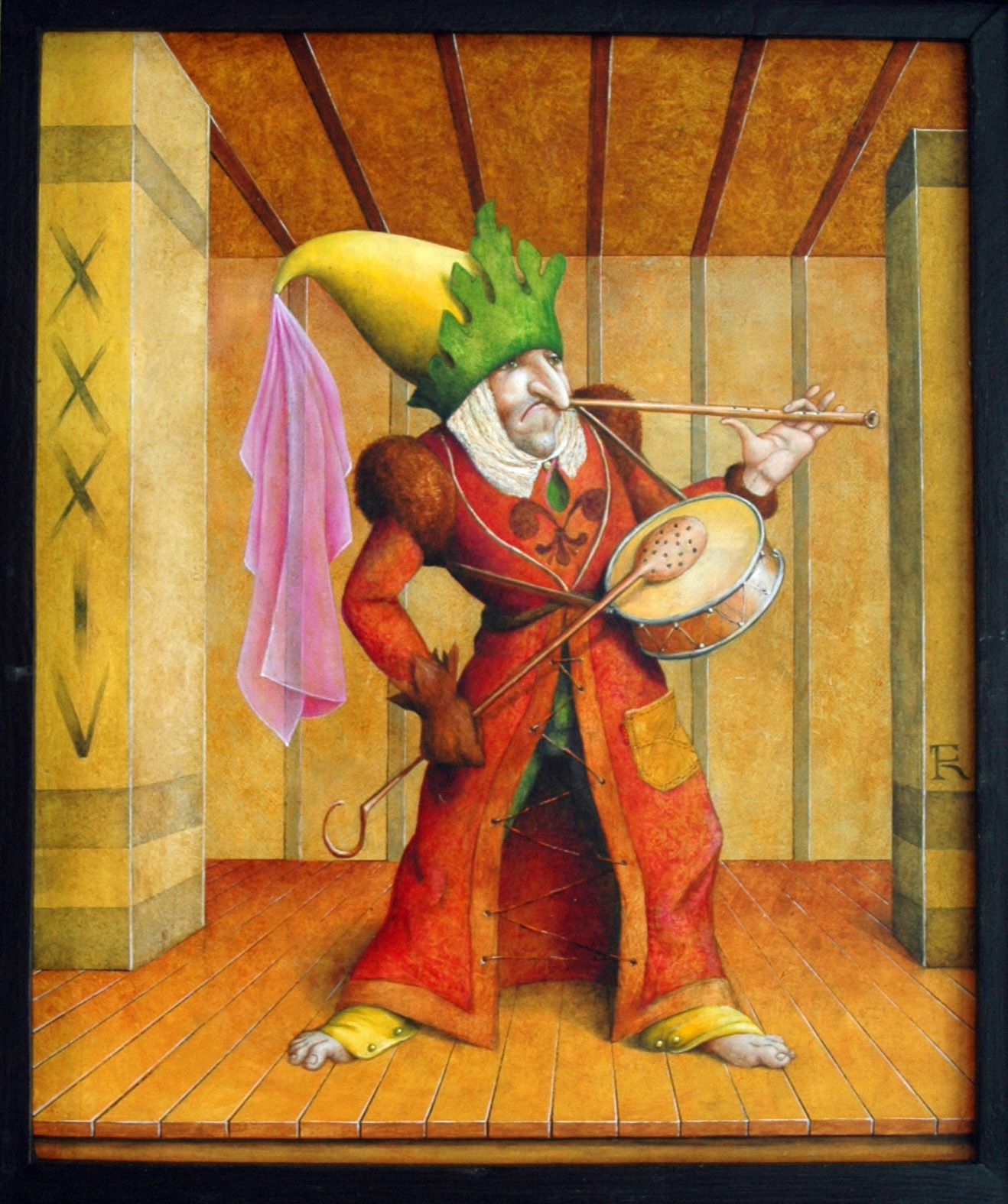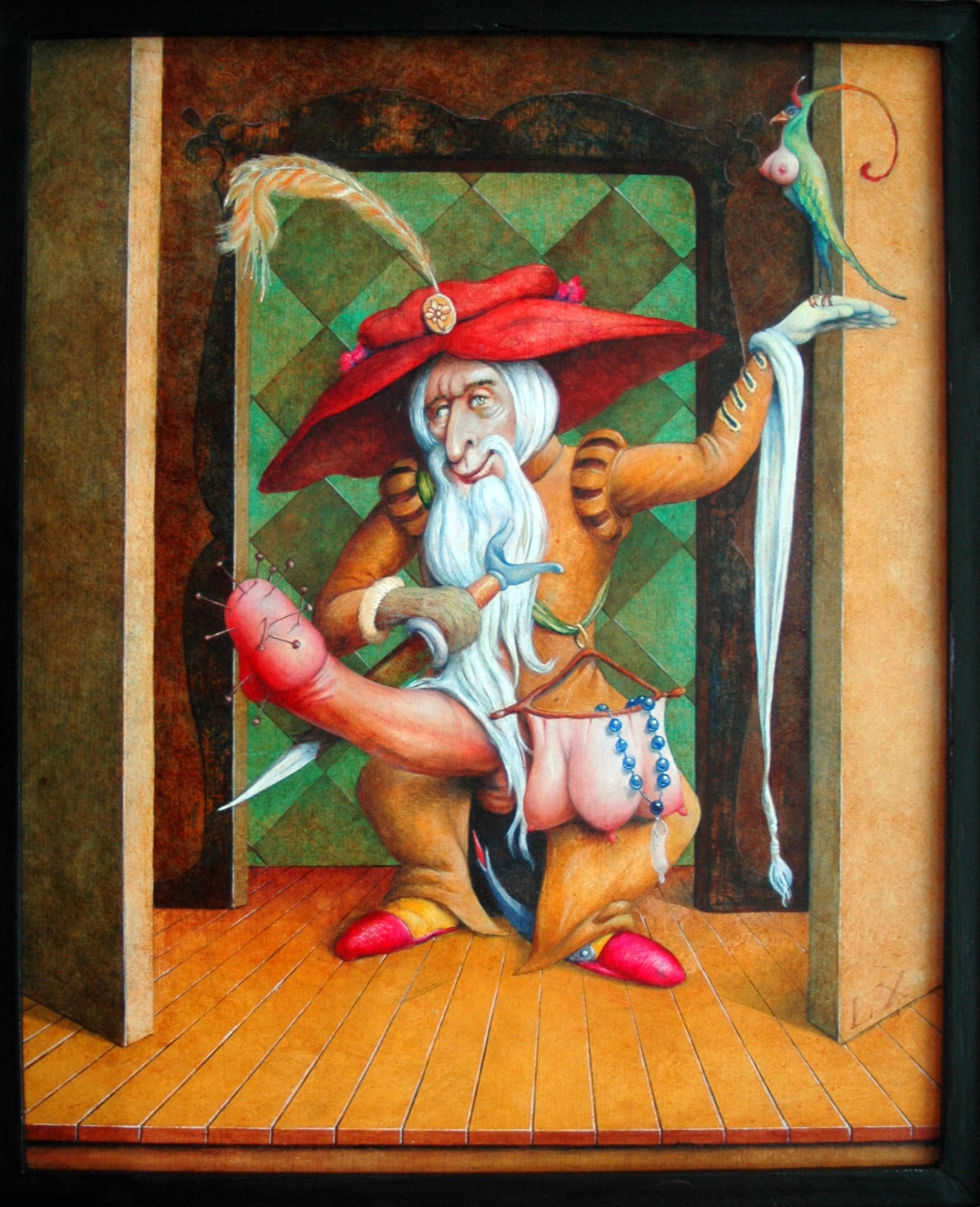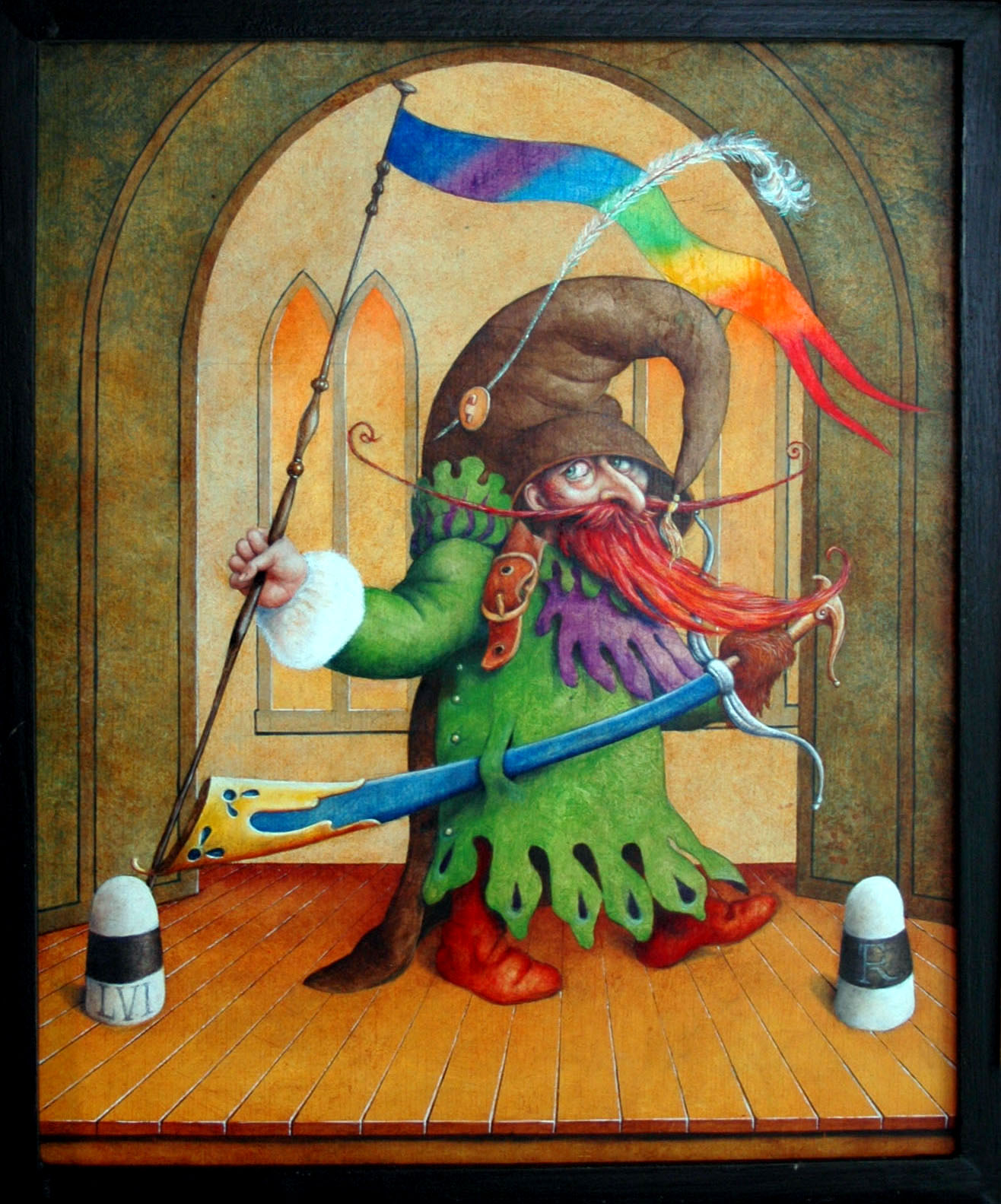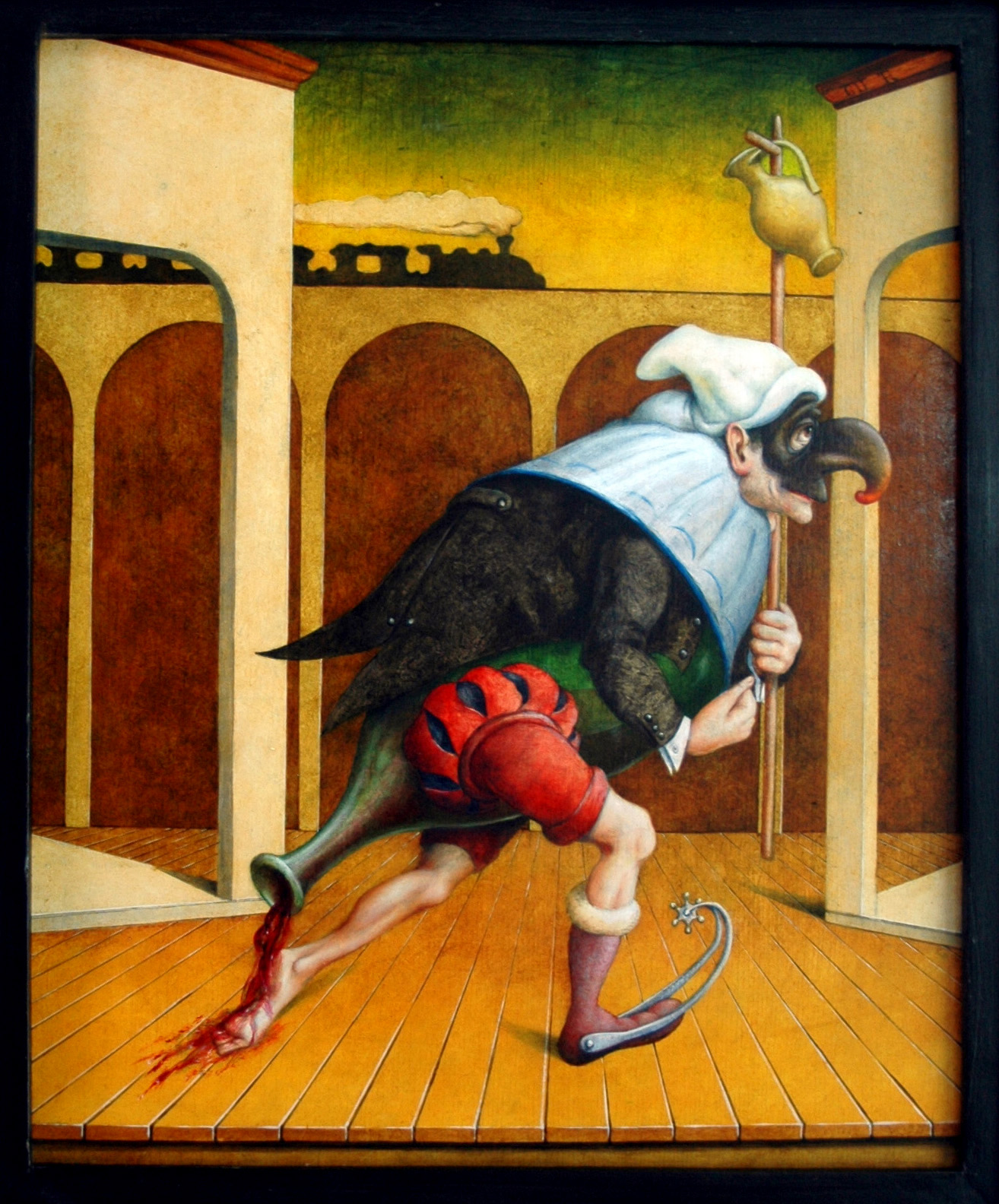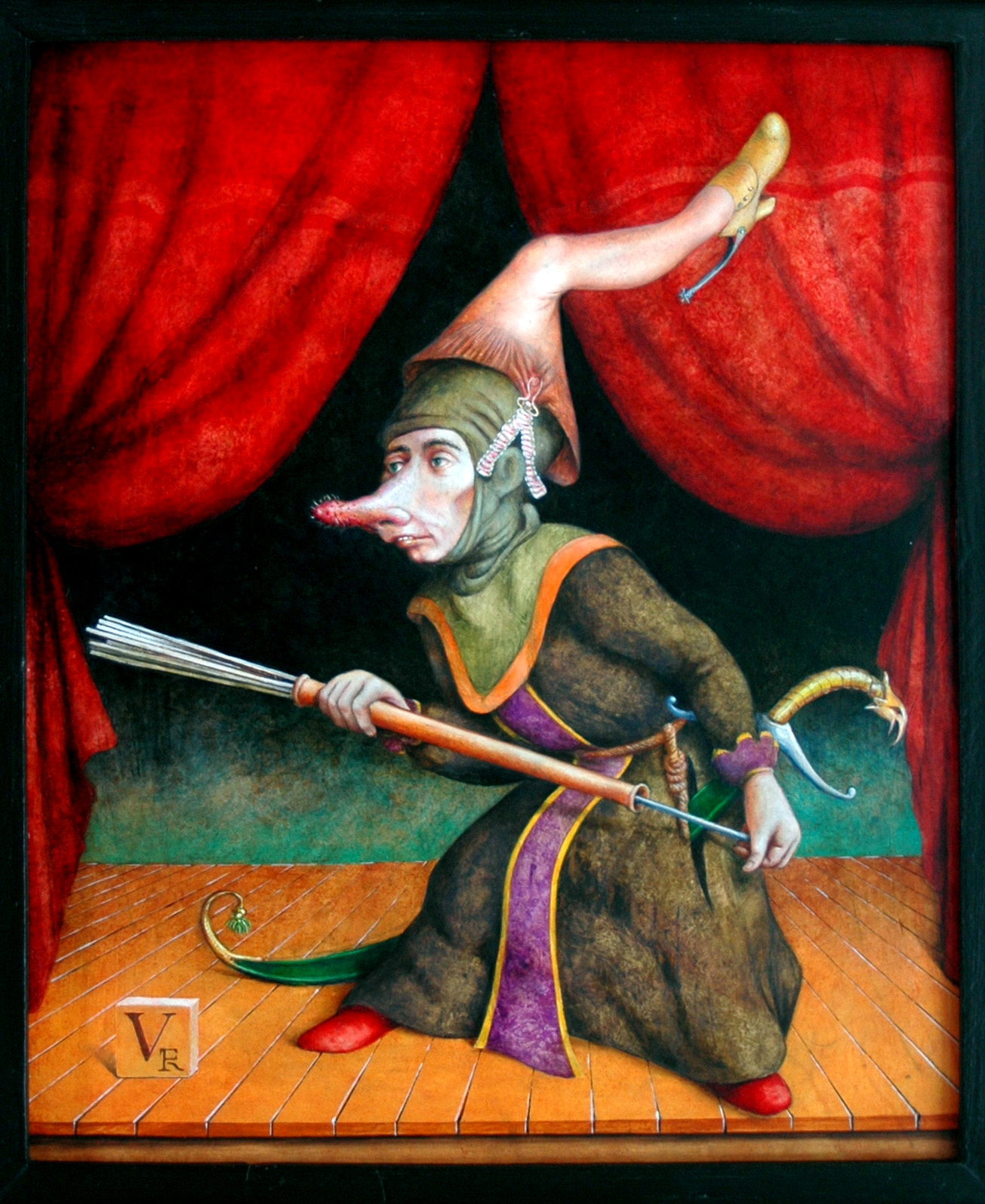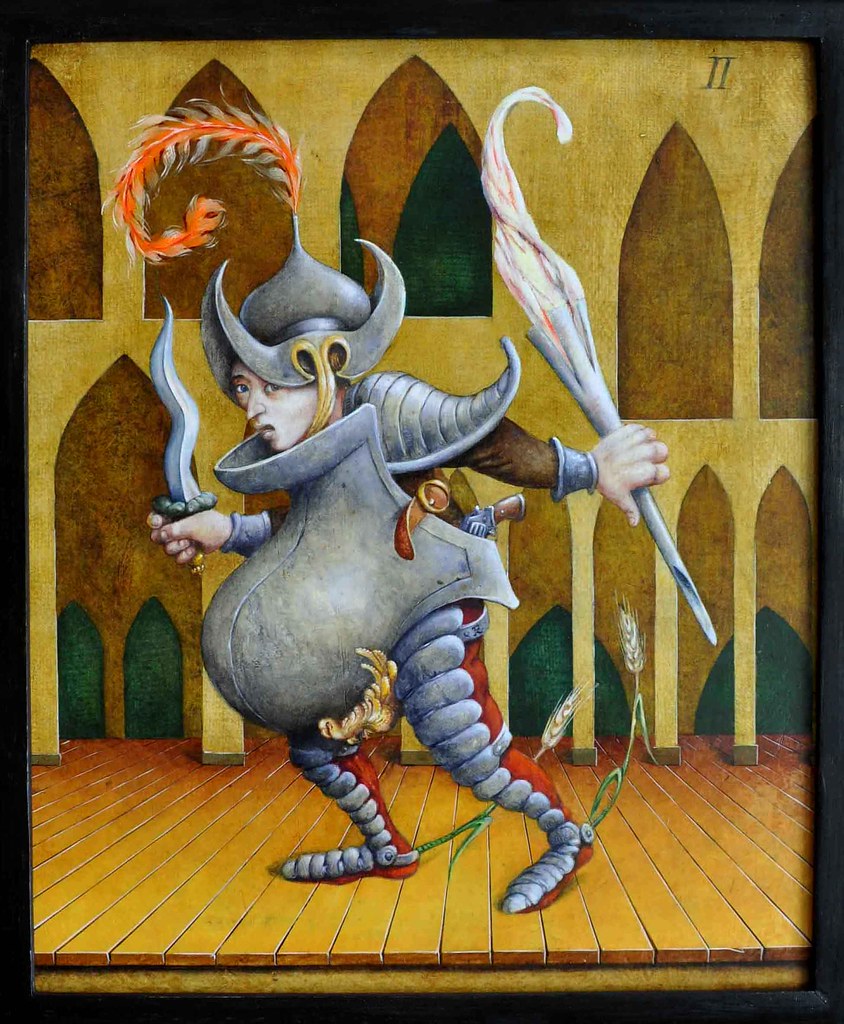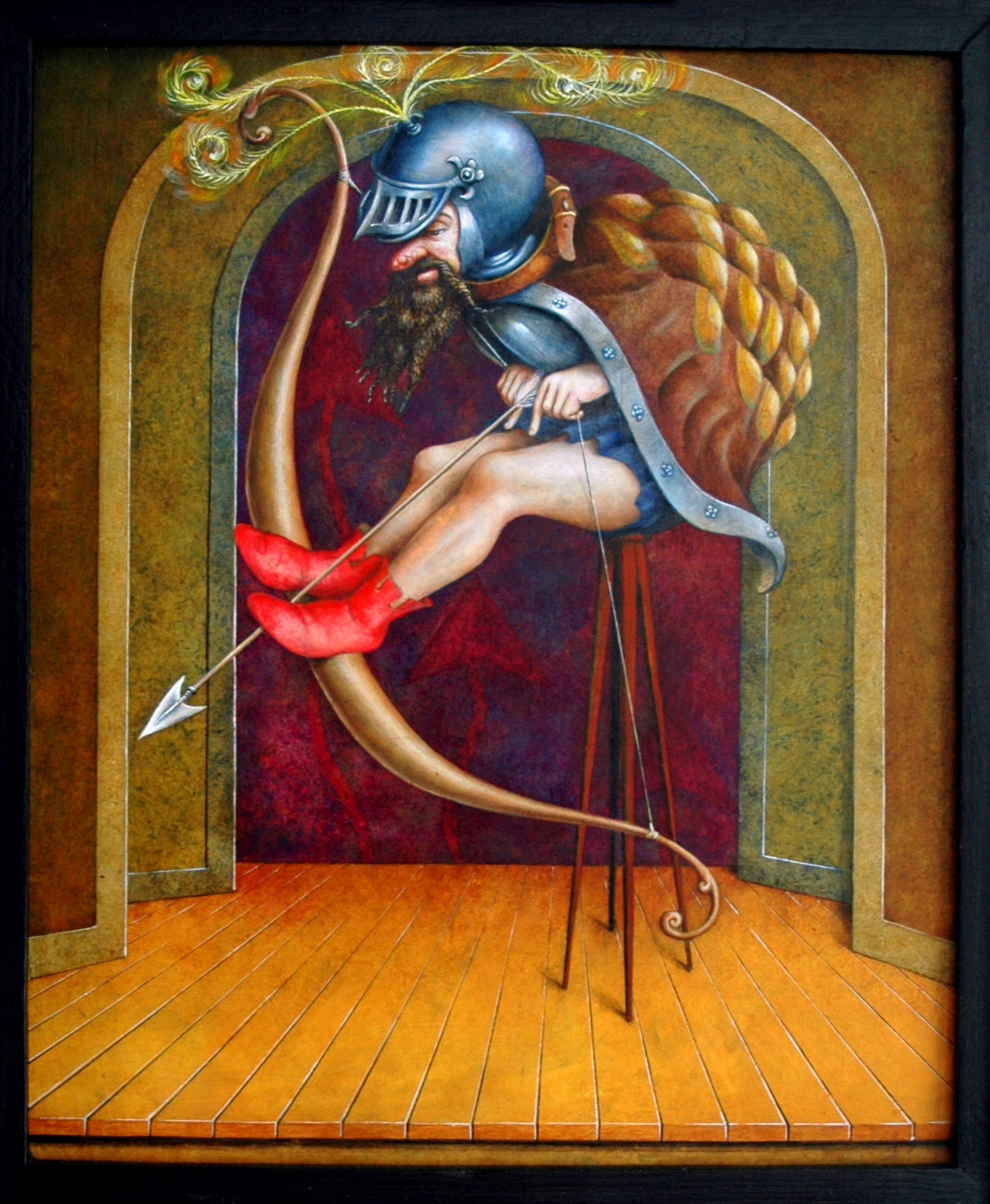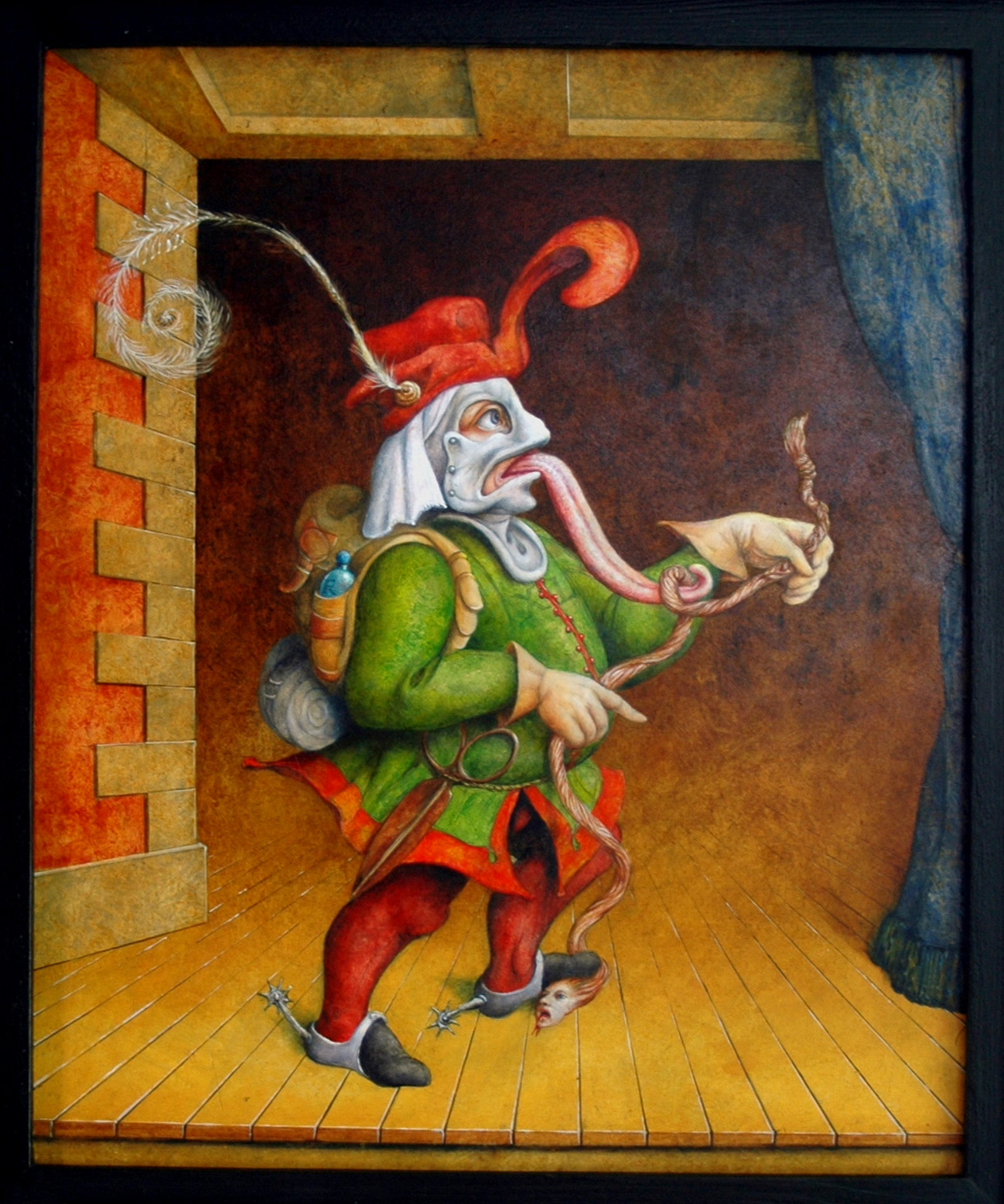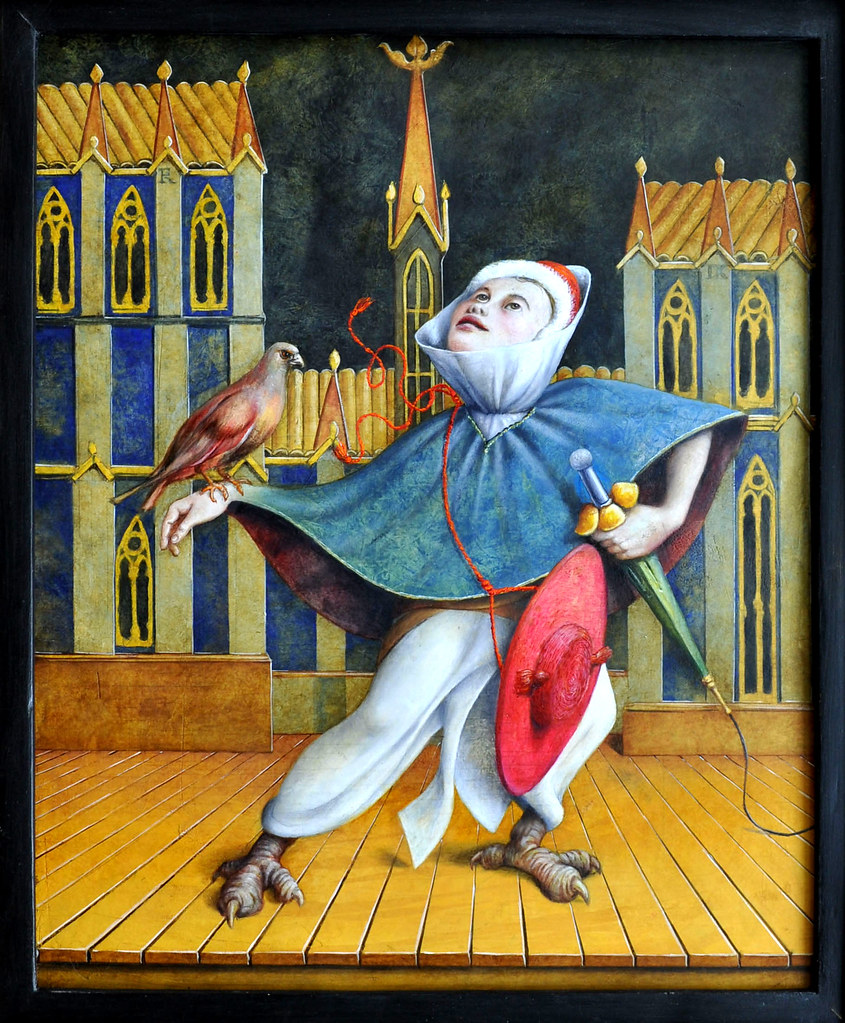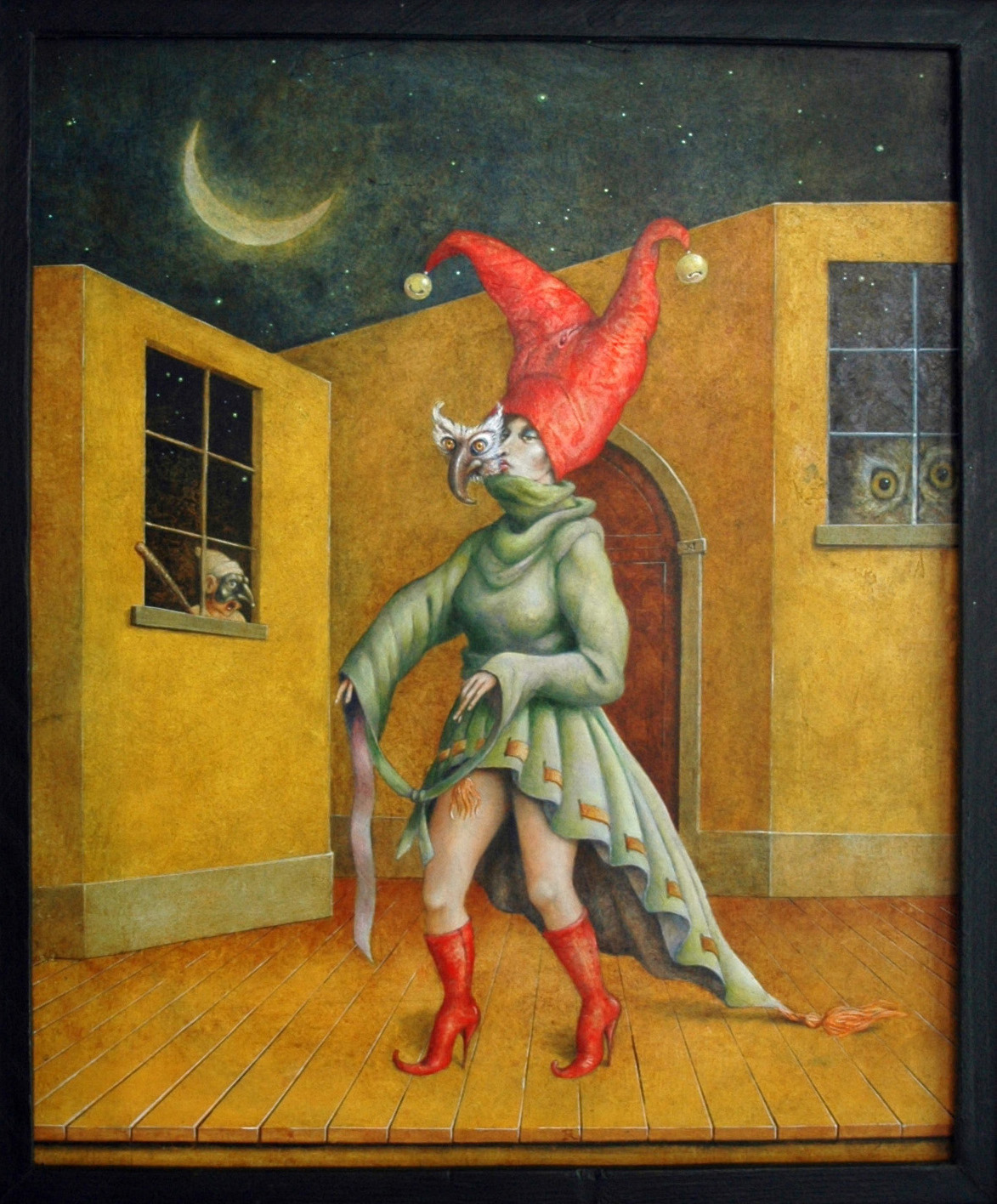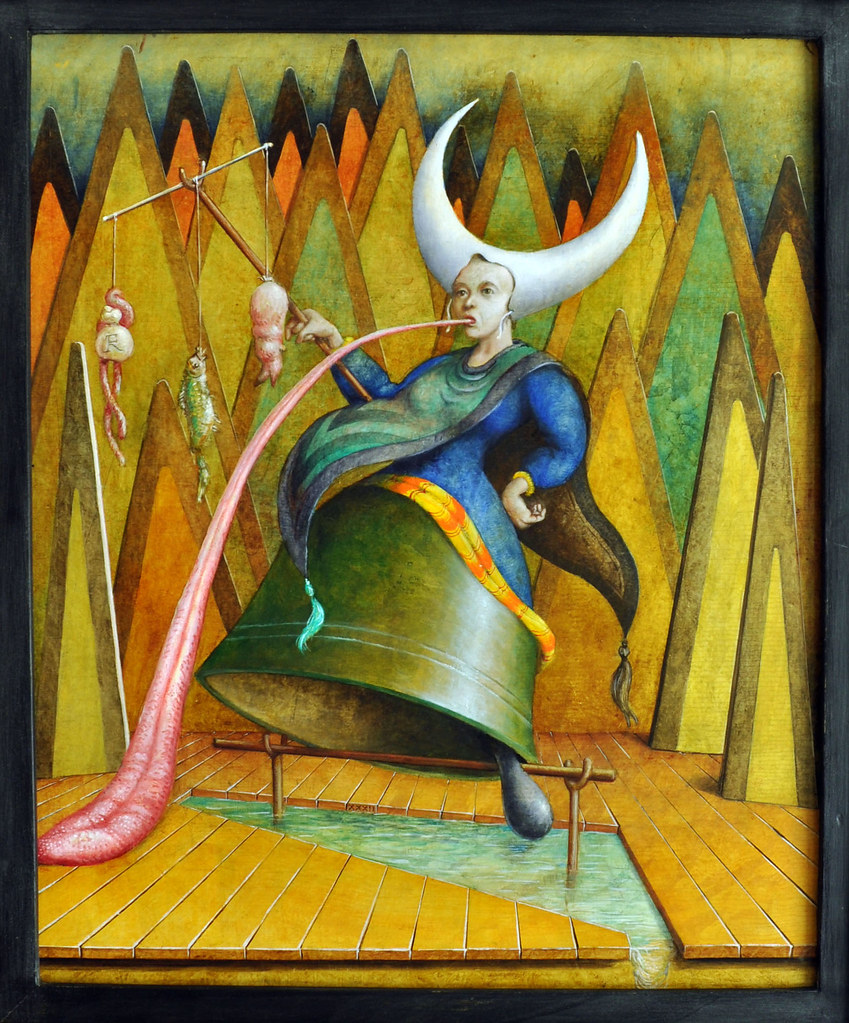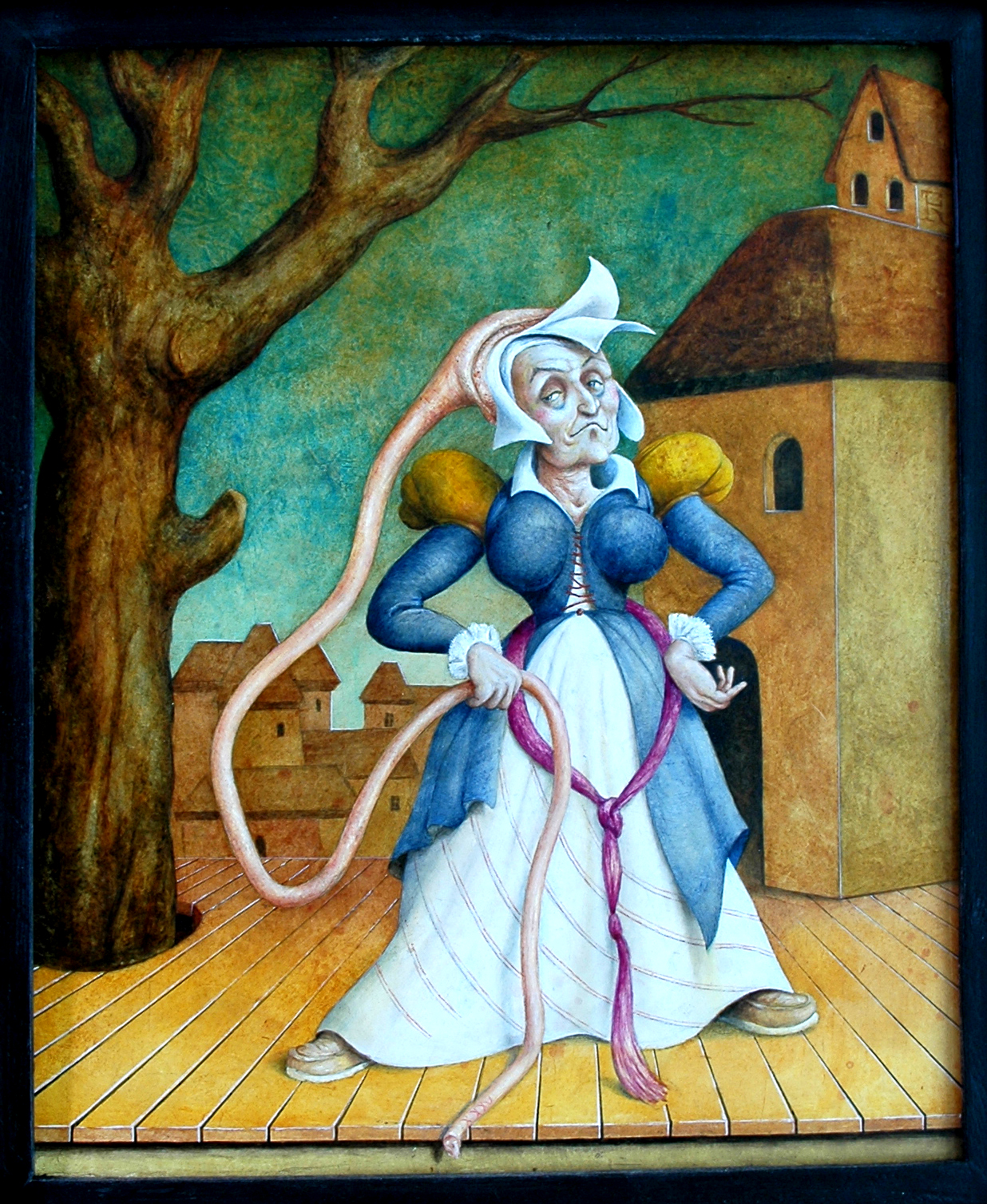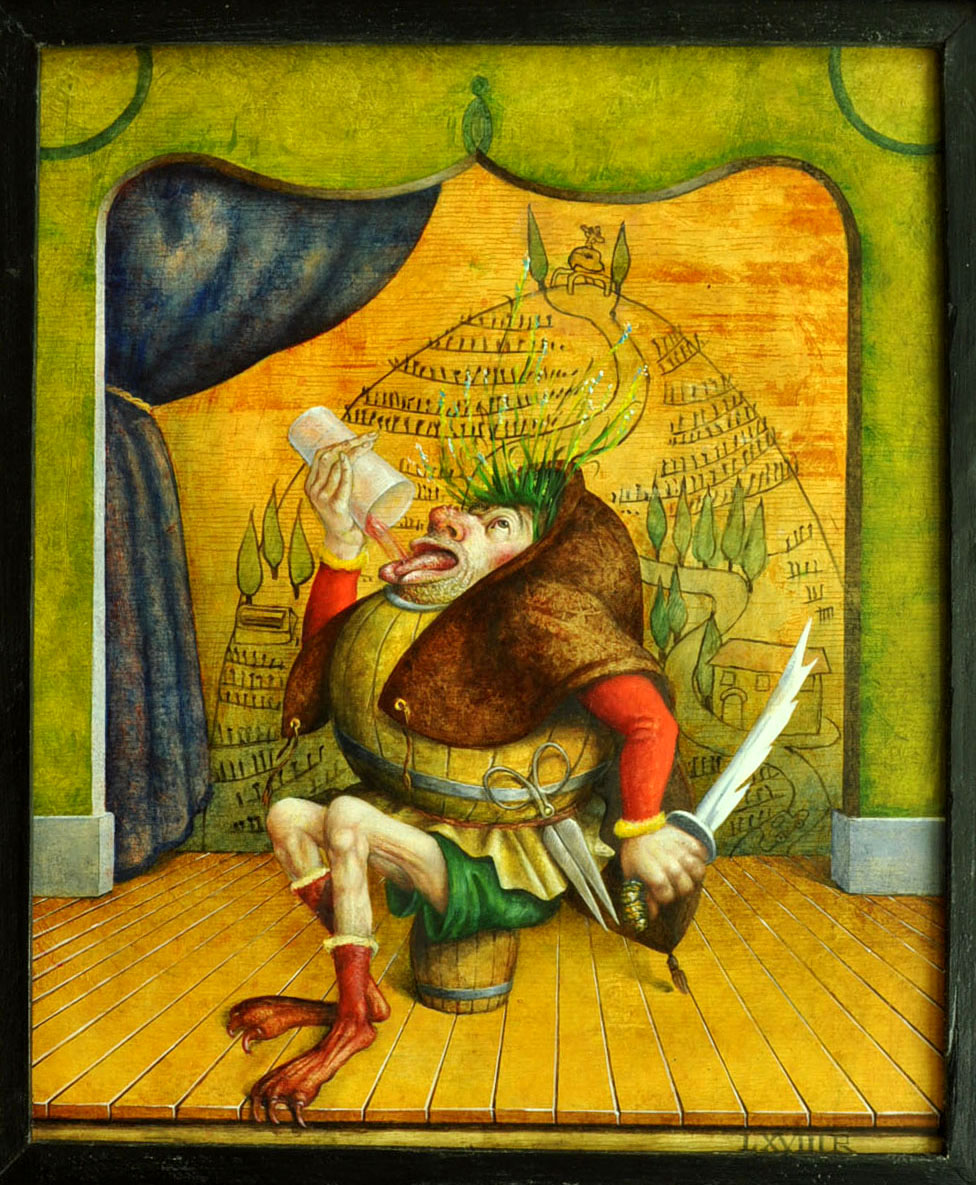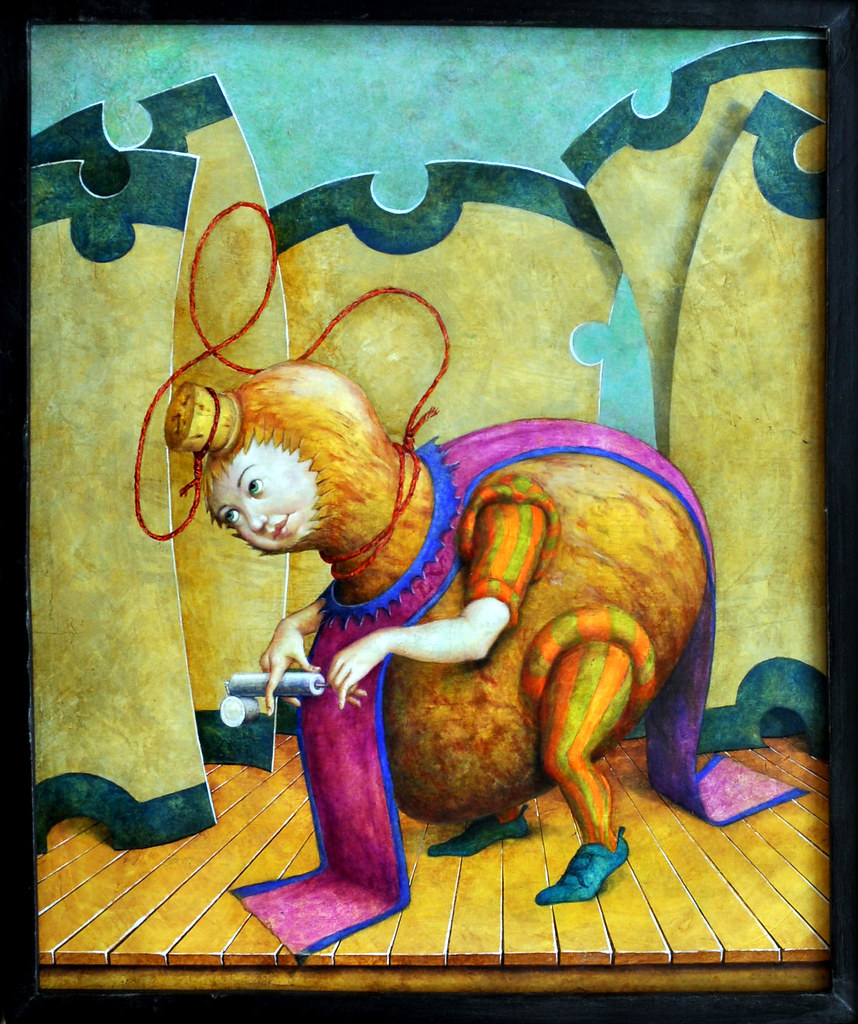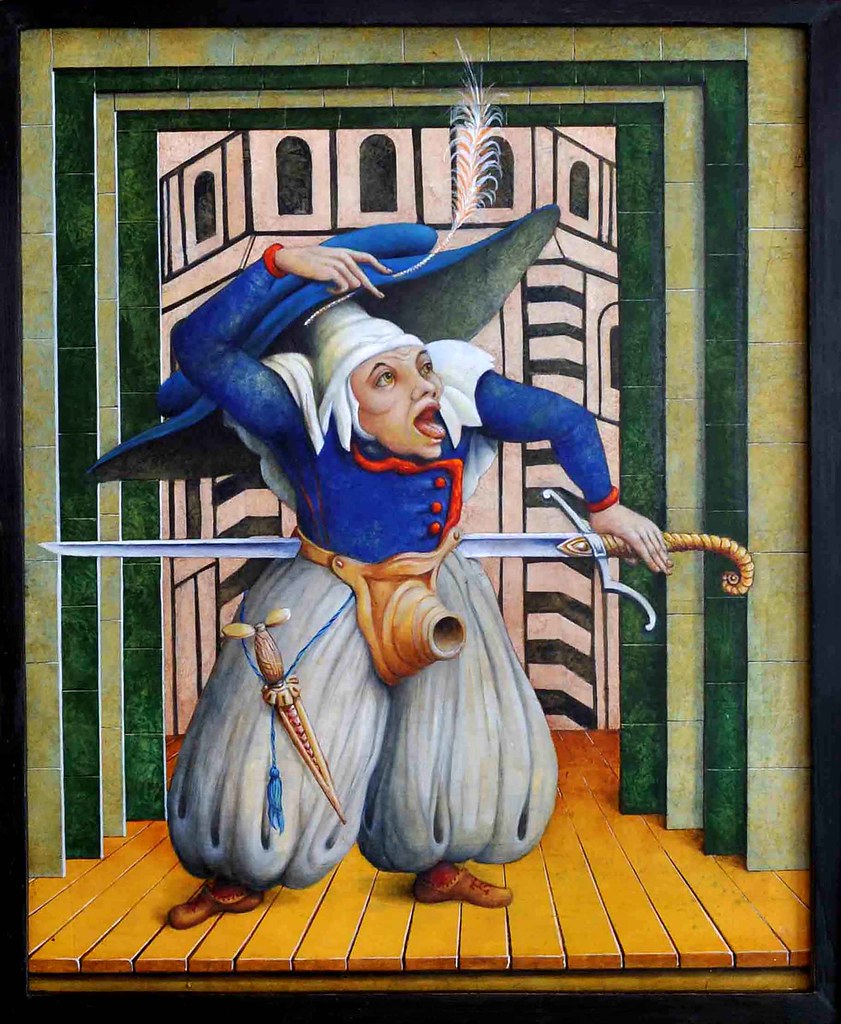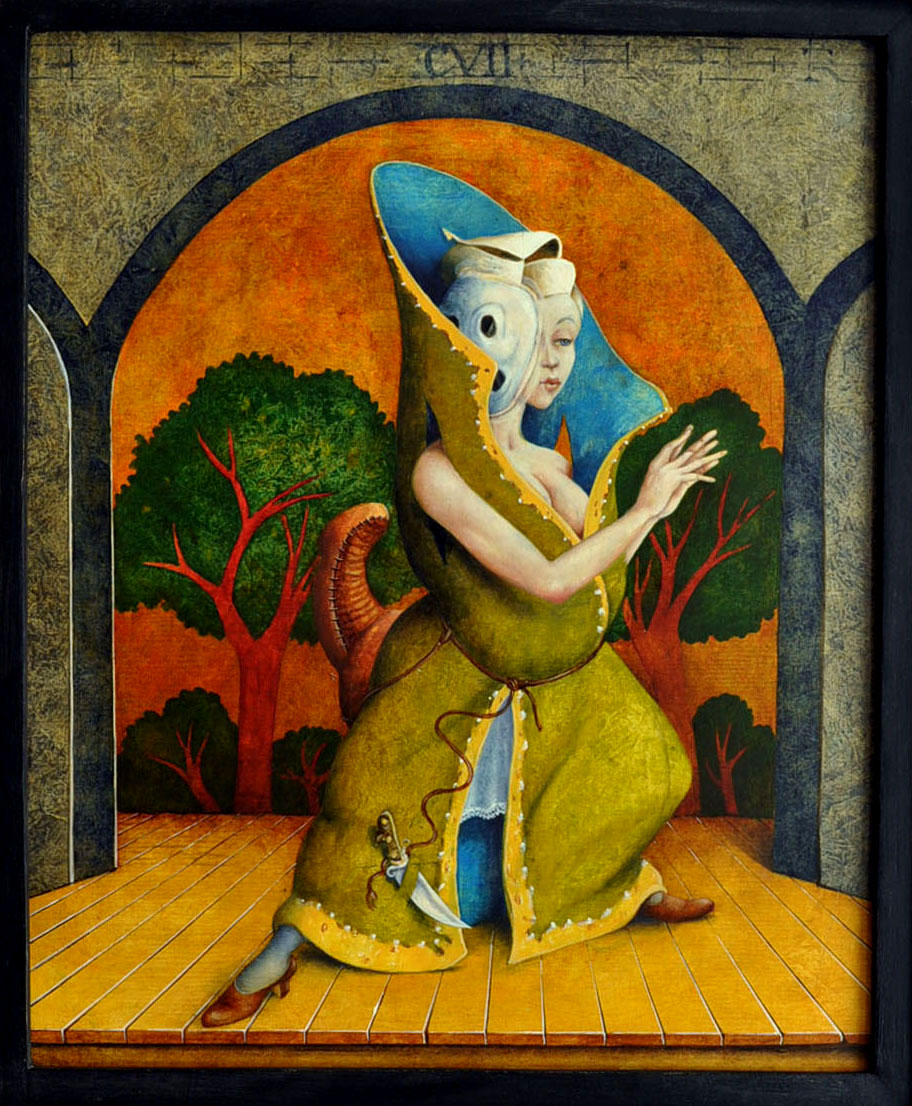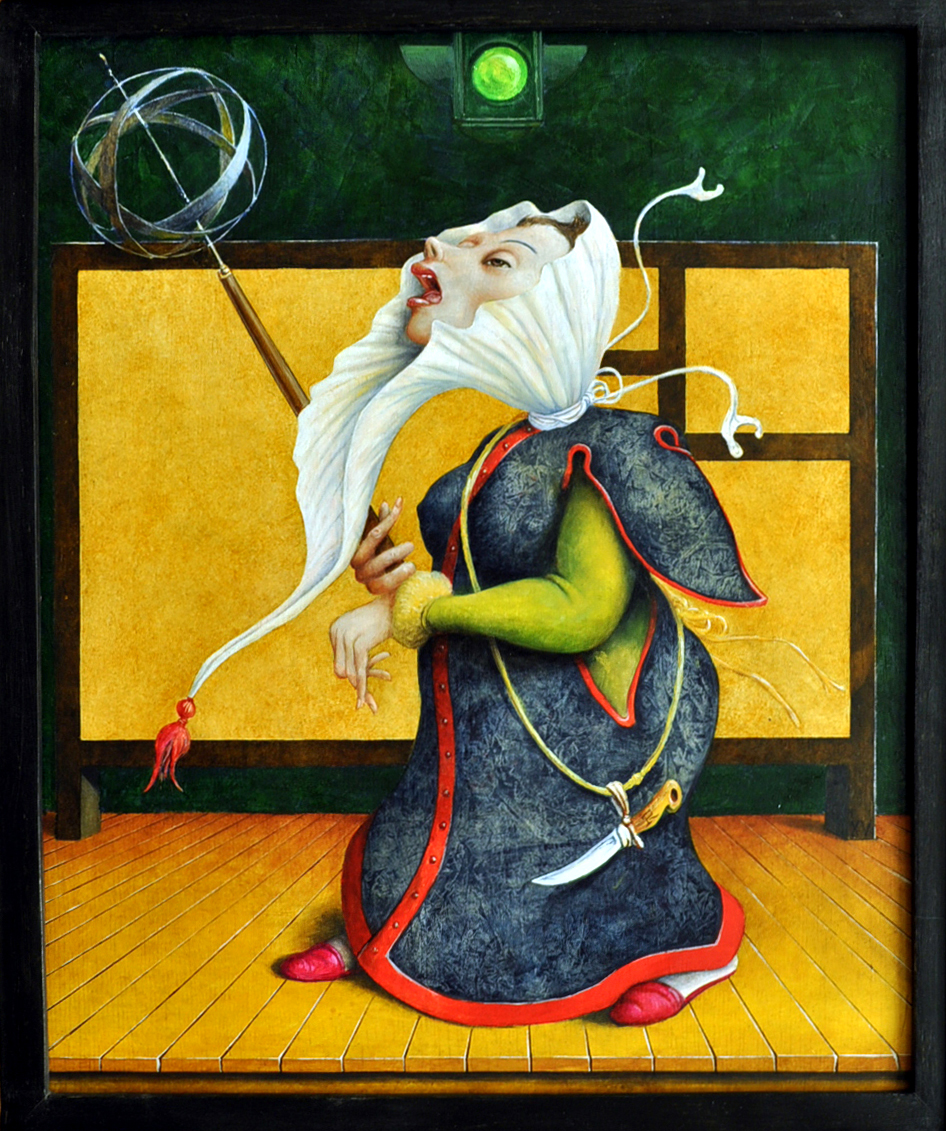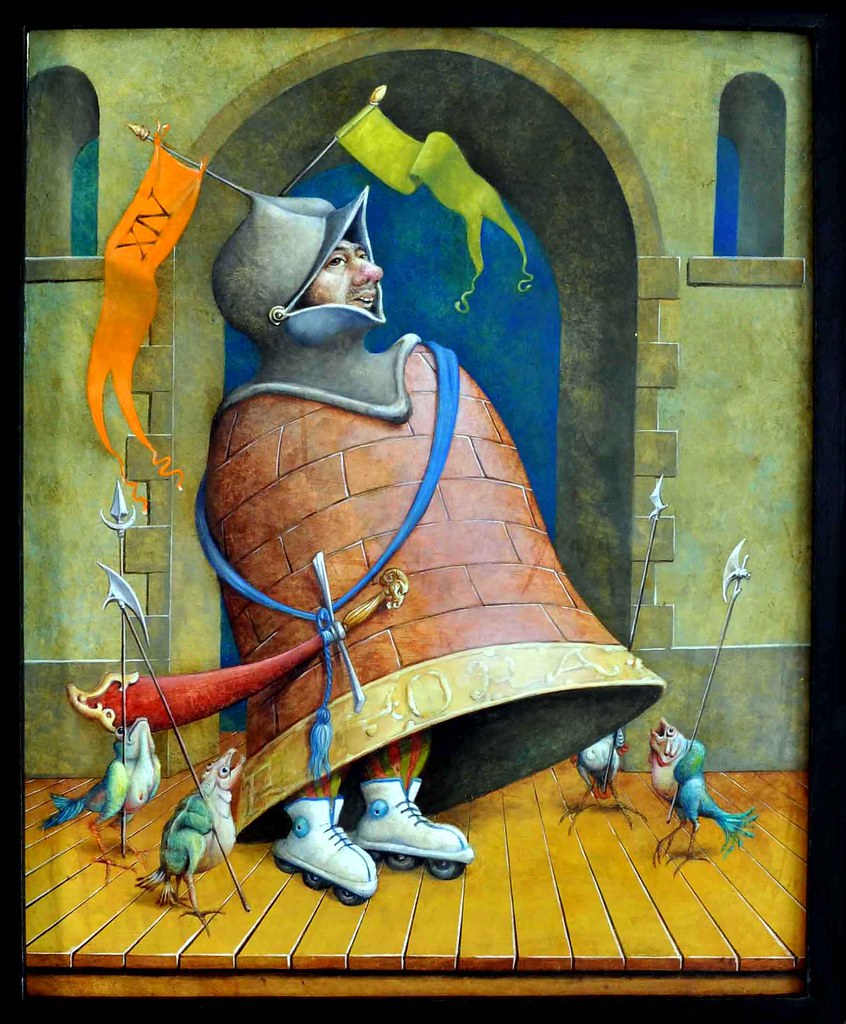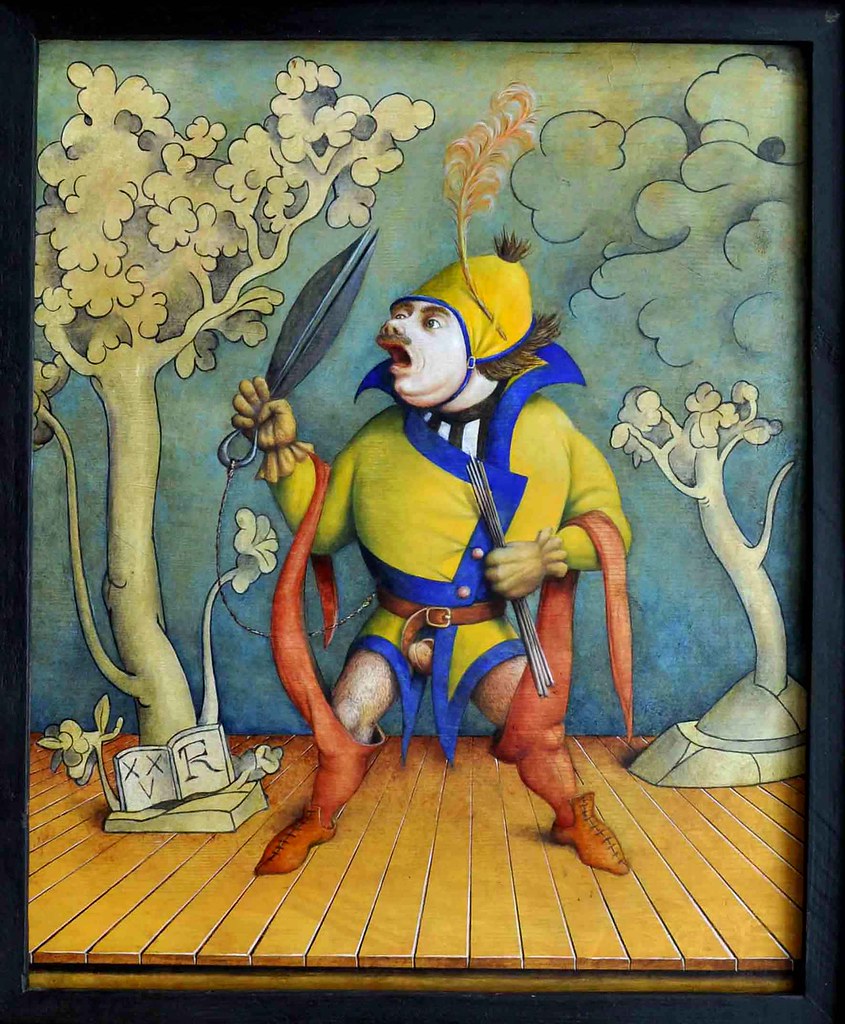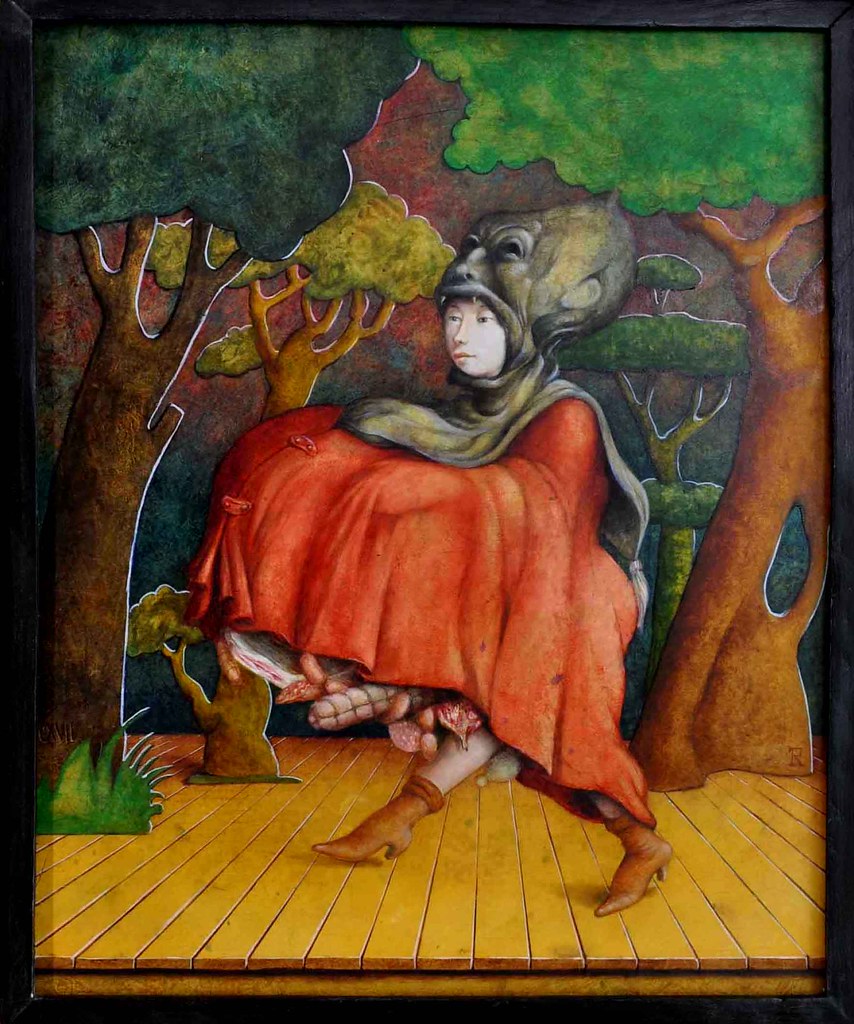 ---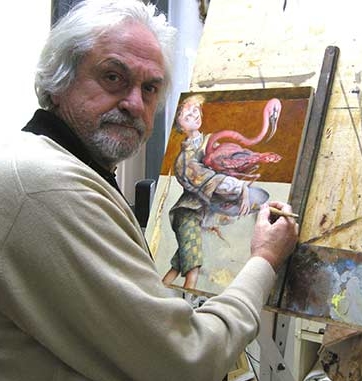 Fabrizio Riccardi was born in Rome and began his formal artistic training after relocating to Turin with his family in 1952. There he attended the Liceo Artistico dell'Accademia Albertina (Albertina Academy of Fine Arts) and later the Faculty of Architecture in Rome, though he would leave this institution at the age of 24 in 1966 to settle in Chianti, in San Casciano Val di Pesa.
He supported his artistic work by teaching.
In 1975, his book Il Bestiario di Fabrizio Riccardi was published by the Galleria "La mela verde" in Turin. In 1980 he went to live in Florence, where he encountered the world of gnomes, masks and grotesque animals, through in-depth studies of Renaissance painting, of madonnas, pages and jesters.
He began working on a series of paintings based on the drolatiques, a series of woodcuts printed in the early editions of Rabelais' Gargantua and Pantagruel from 1532-64. These images were of great interest to the early surrealists, and Salvador Dali, for example, reworked some of these in his own style.
In 2010, Riccardi published the volume Les Songes Drolatiques de Pantagruel, first act for the travelling exhibition of his paintings inspired by some of the drawings in Rabelais. Later, he completed the full set of 120 paintings of the drolatiques, and this was published in book form in 2018.
Riccardi often travelled to Belgium, Switzerland, and the USA to showcase his work which was quickly embraced by fans and critics alike. He has had many exhibitions.