The Surrealism Website
Frits Dang (1953 - )


---
---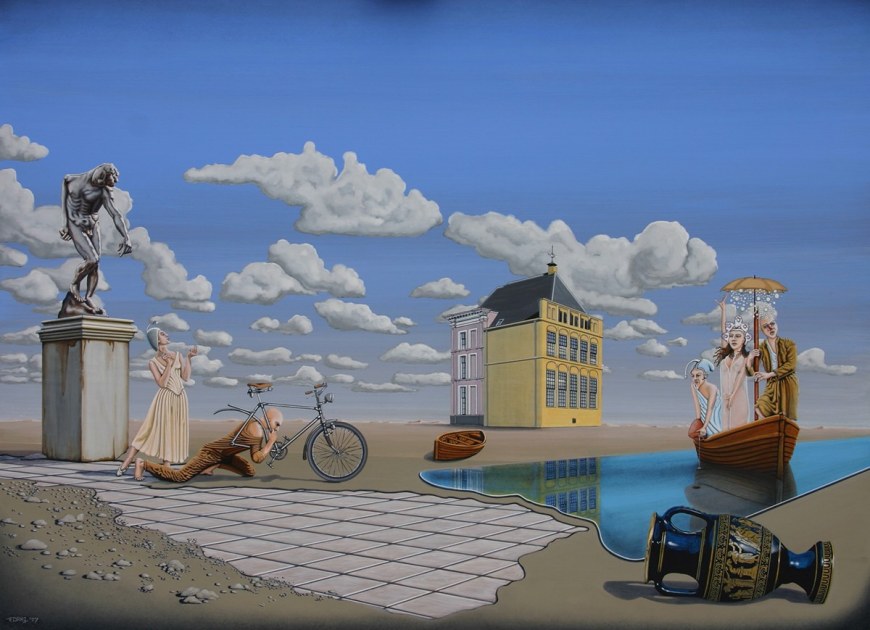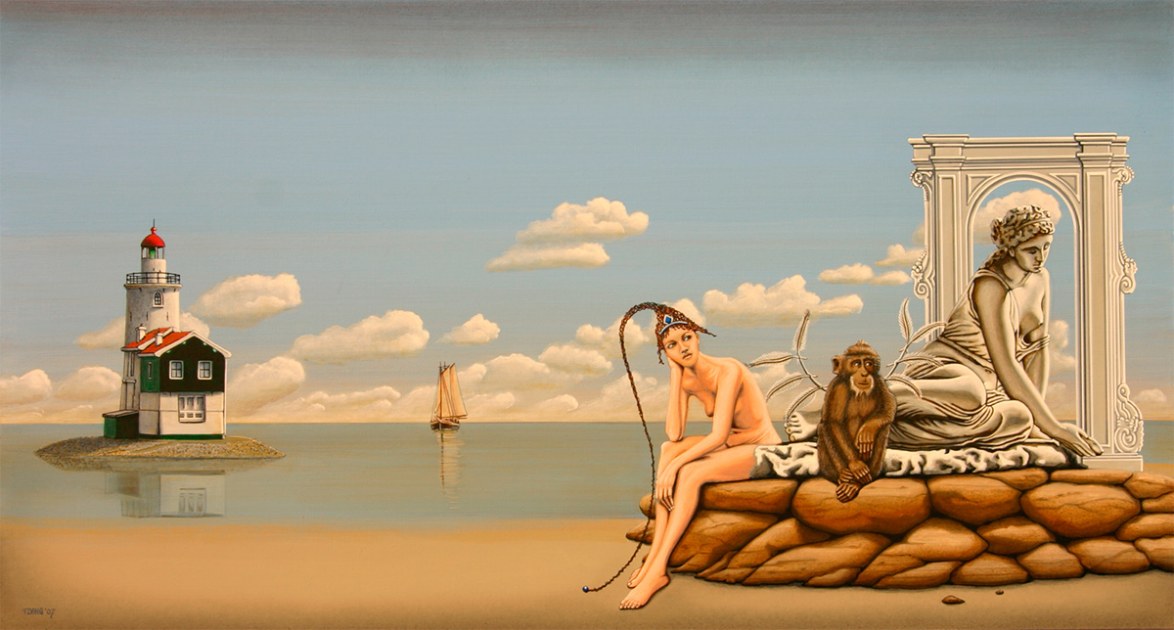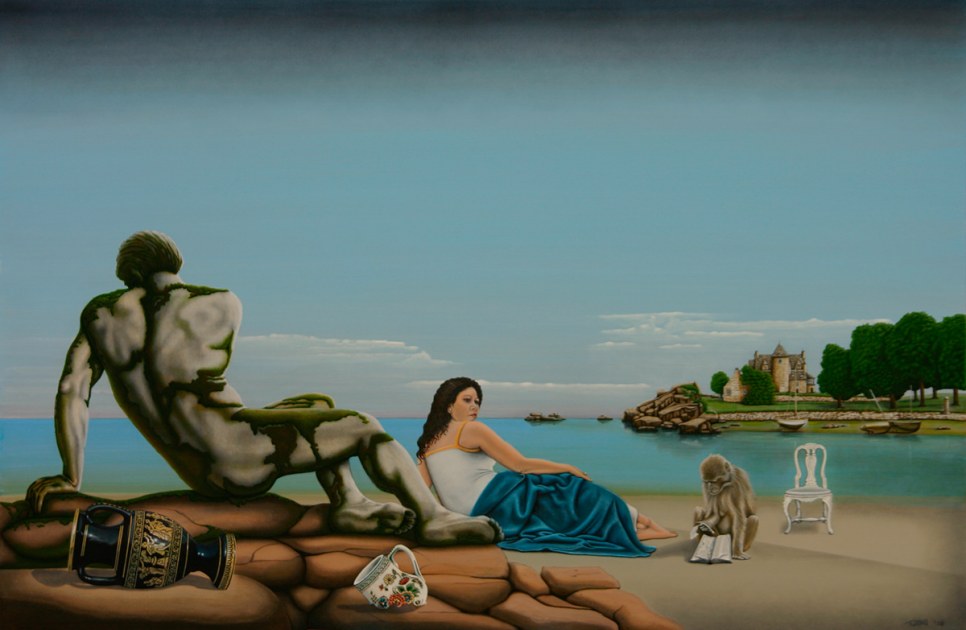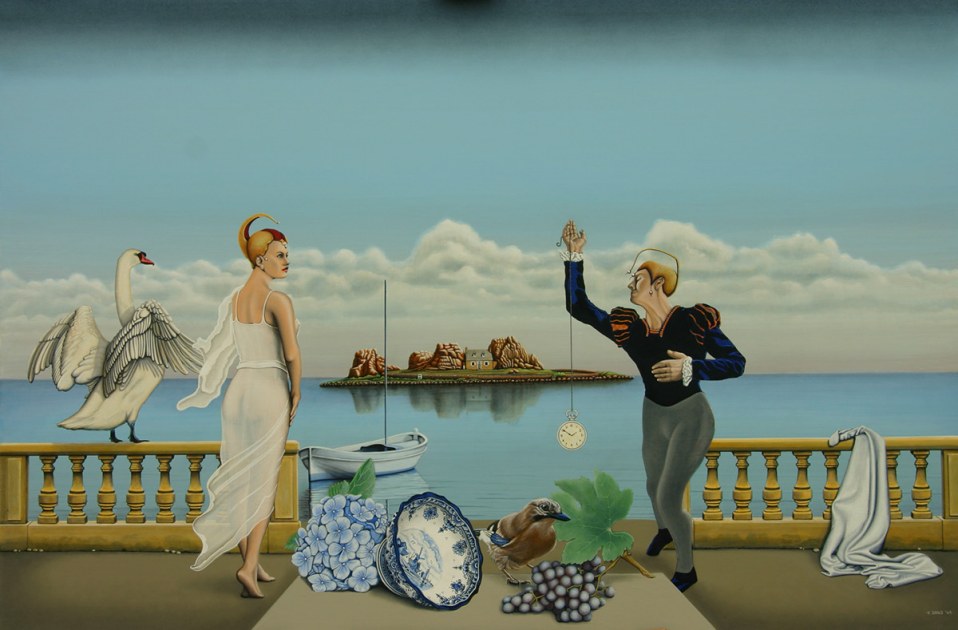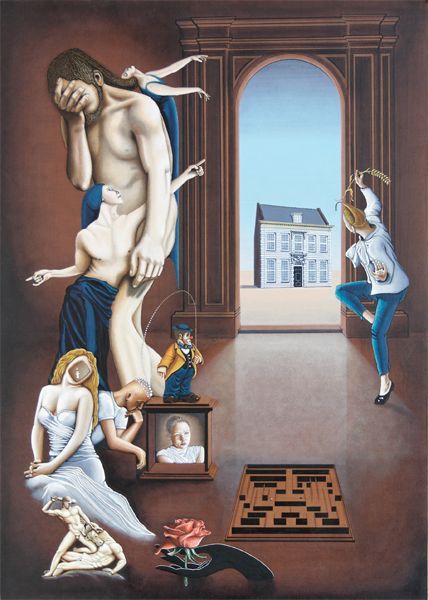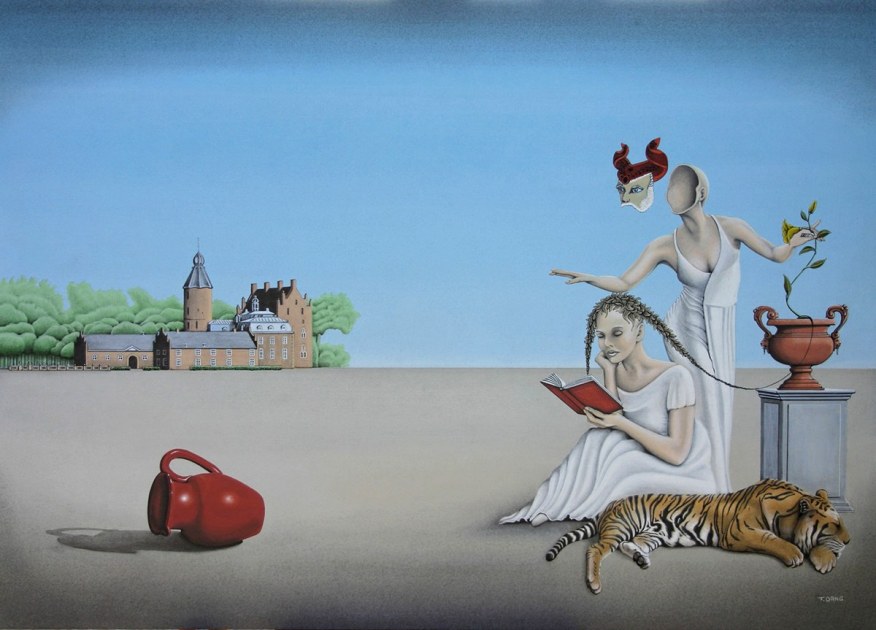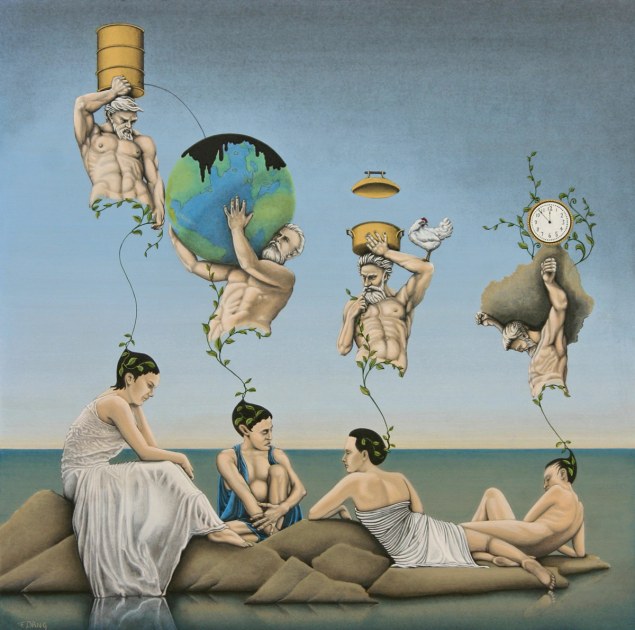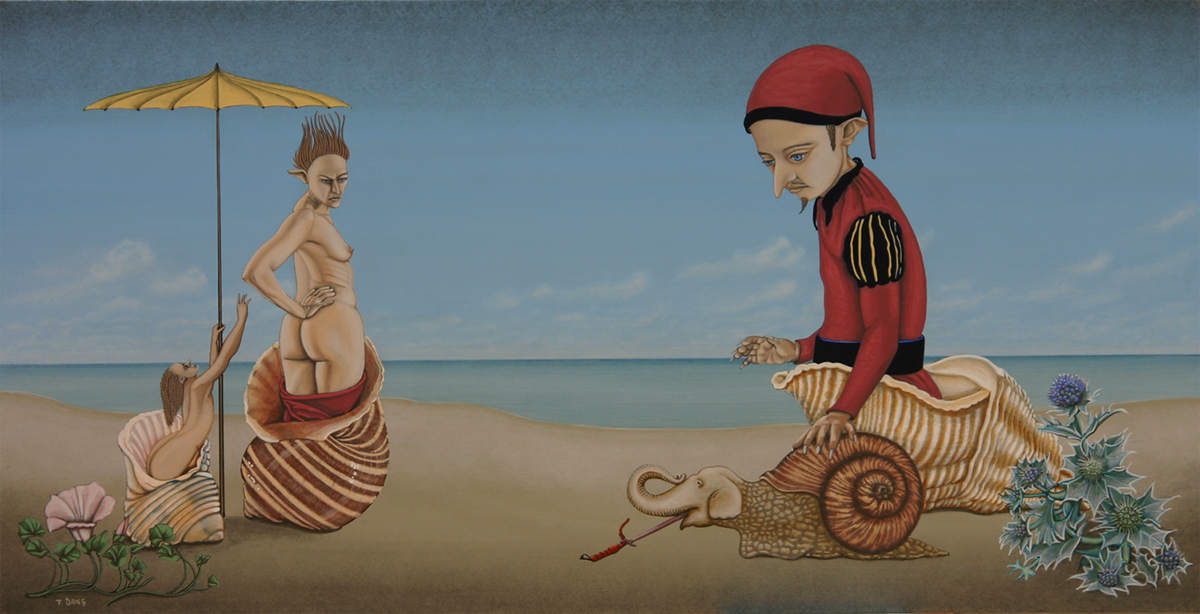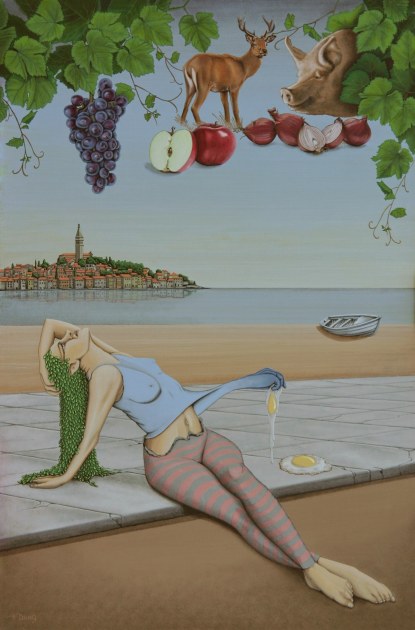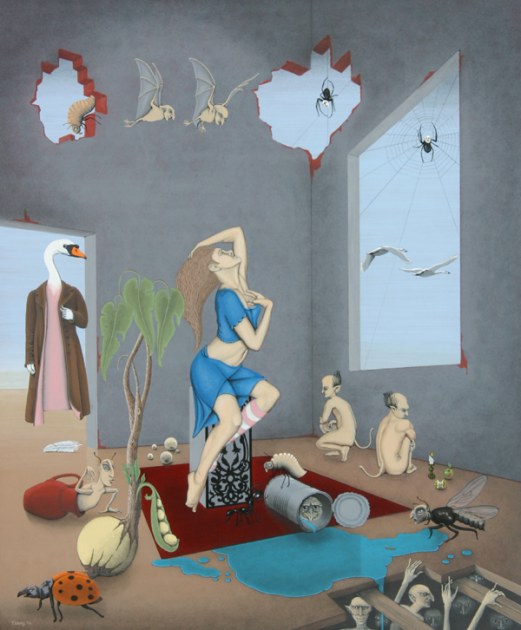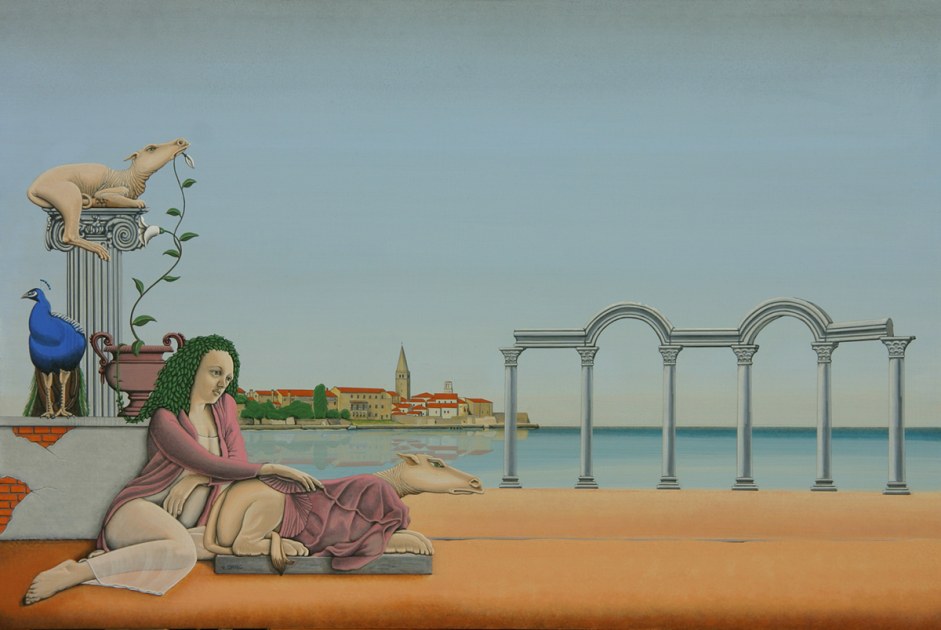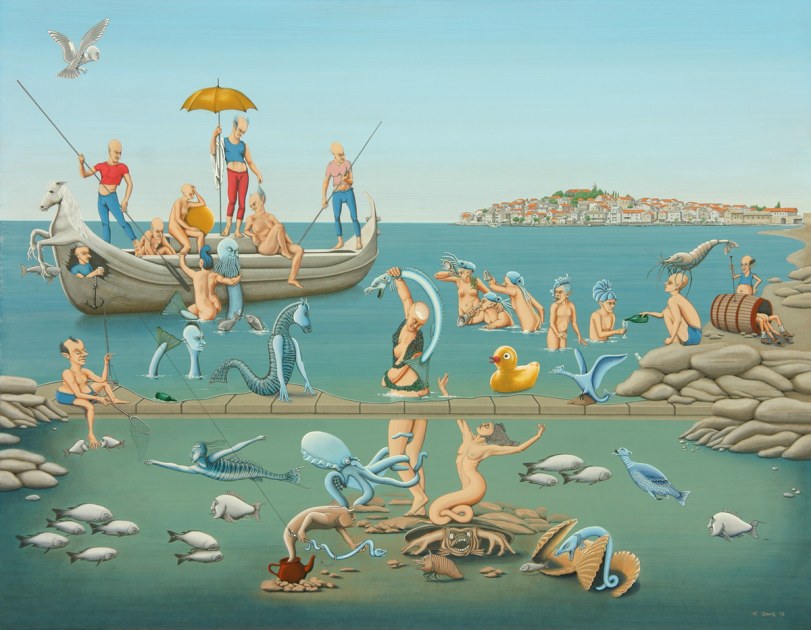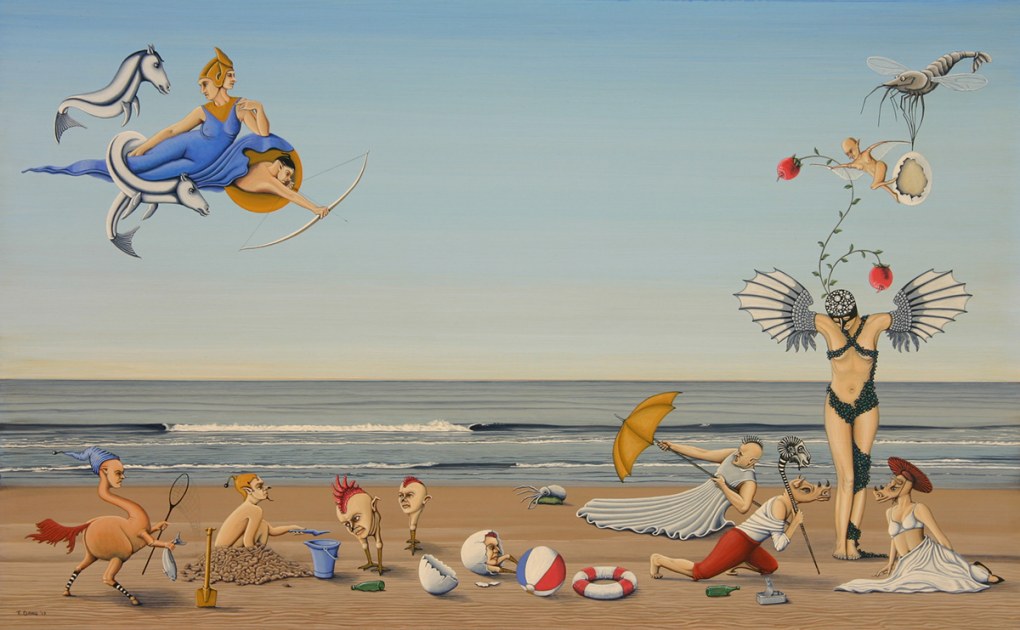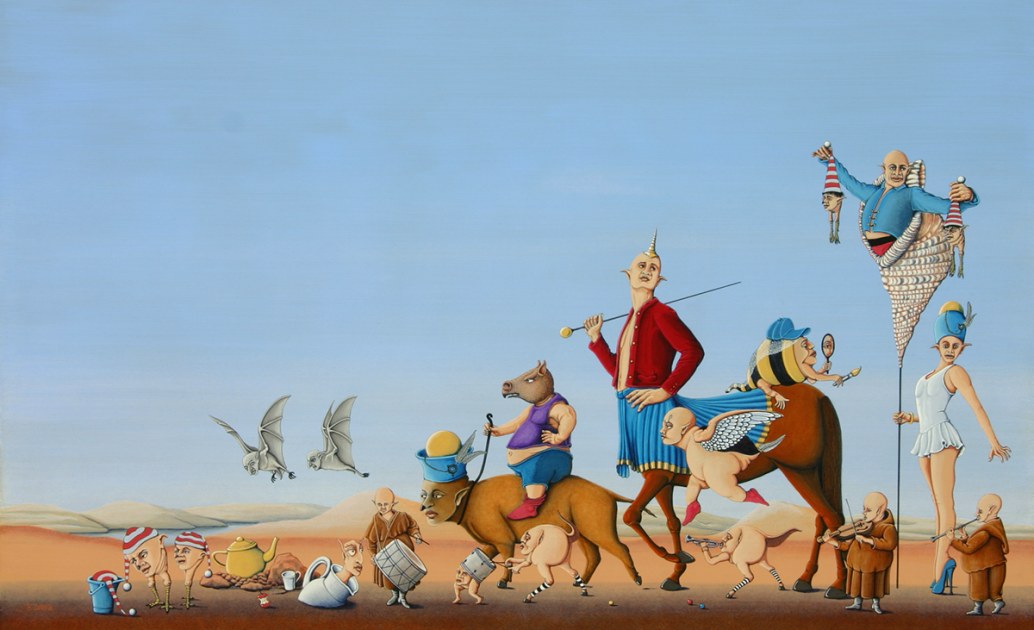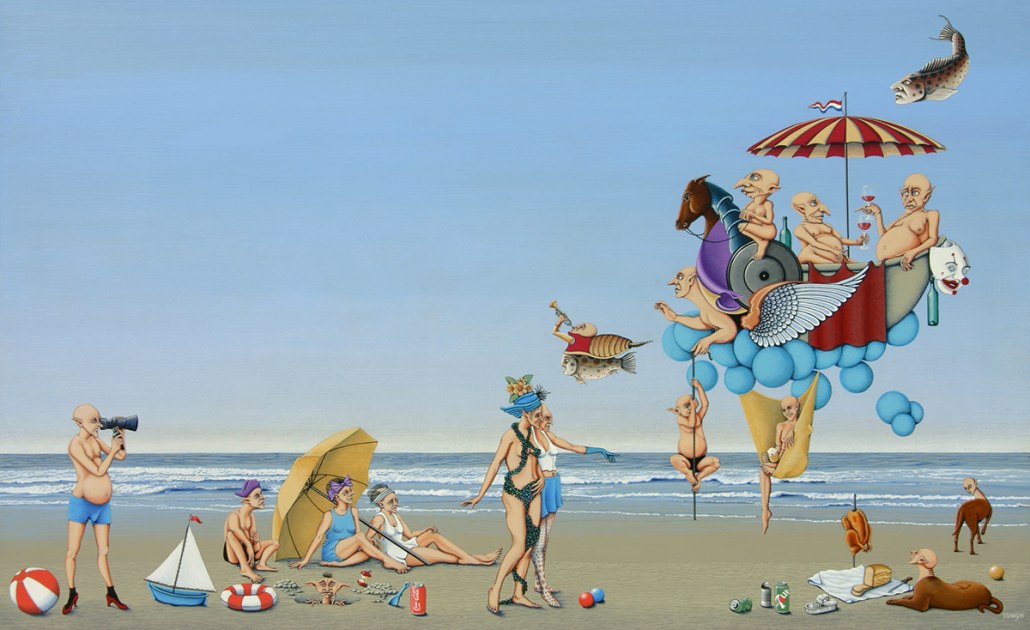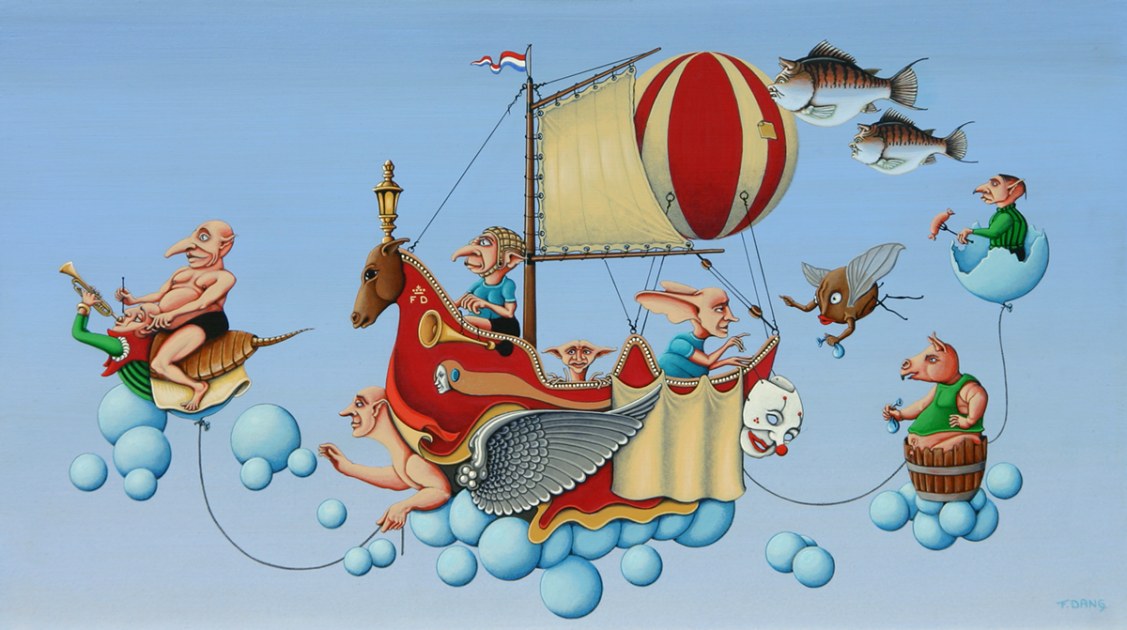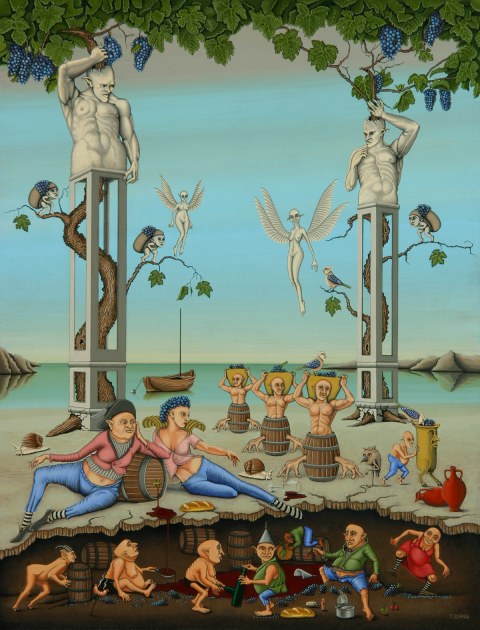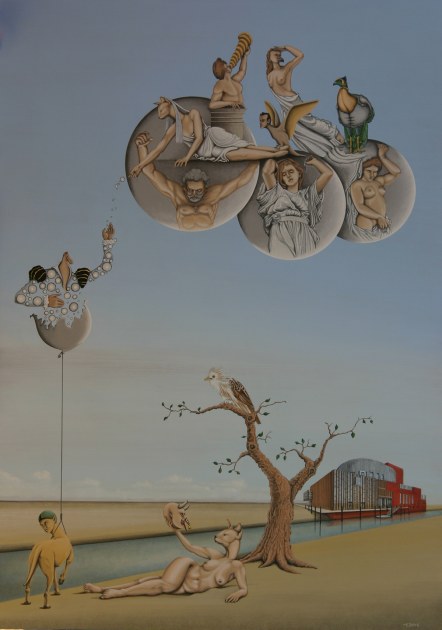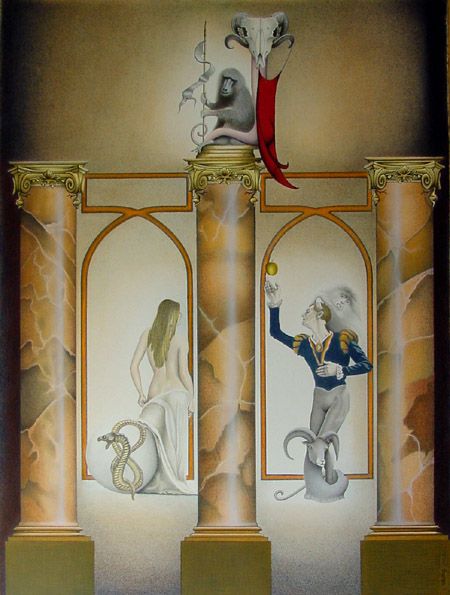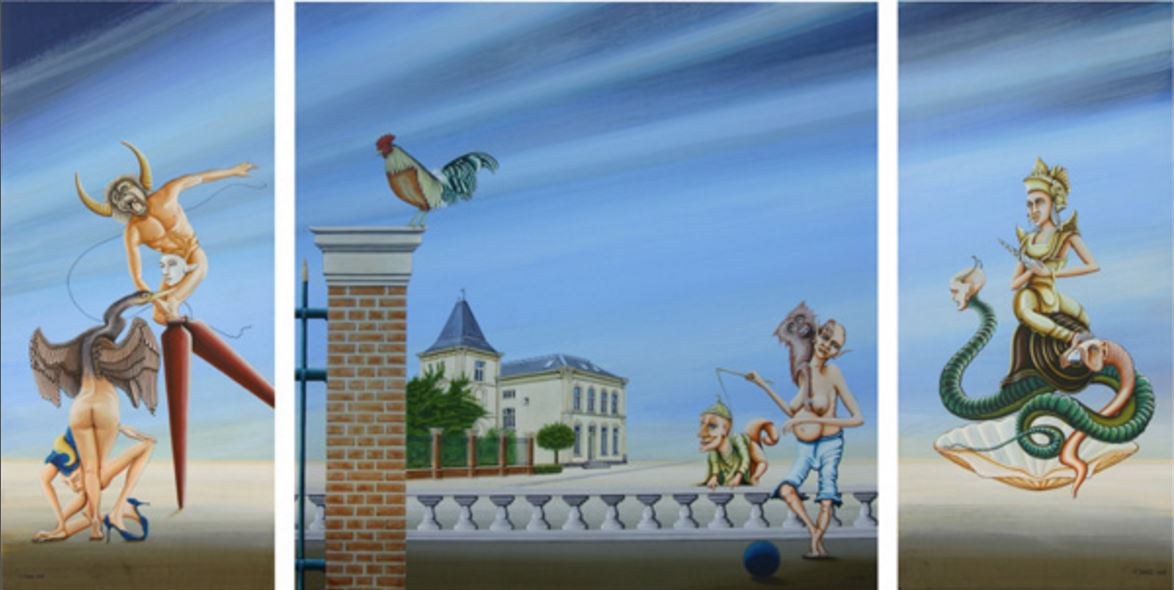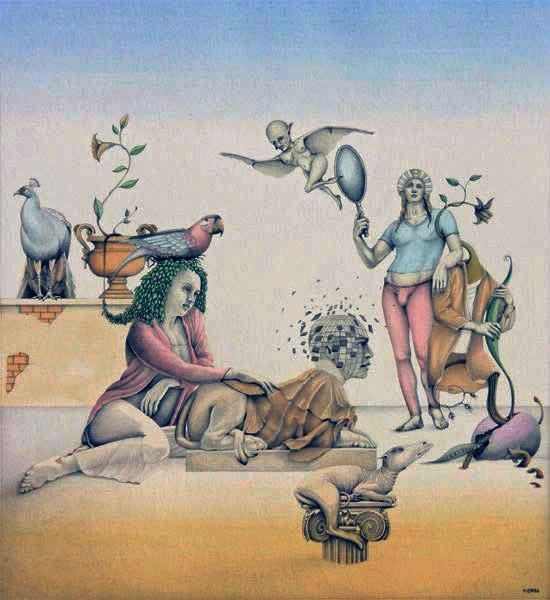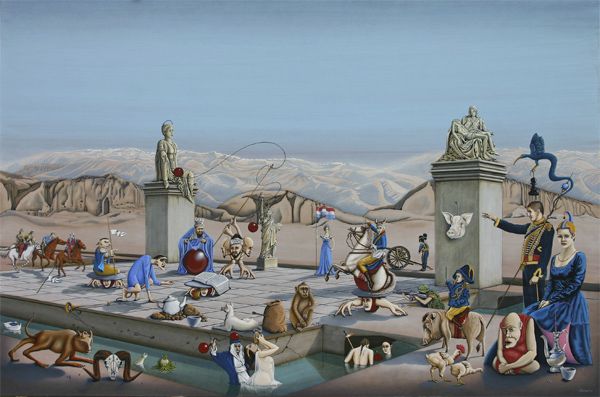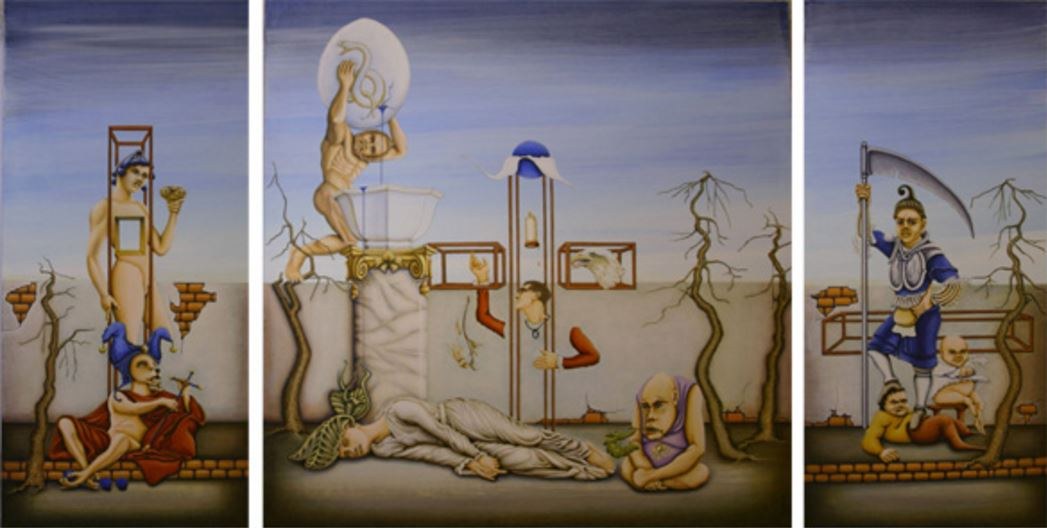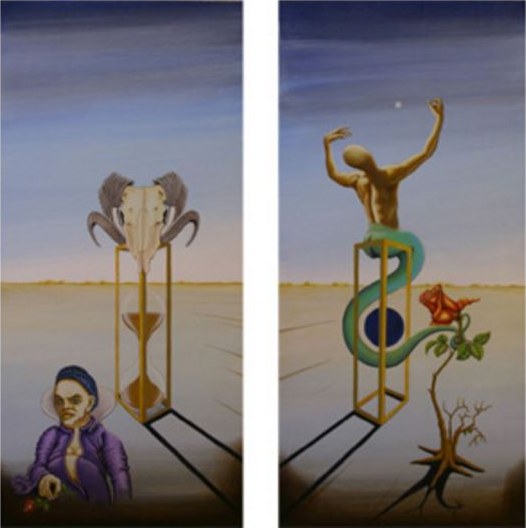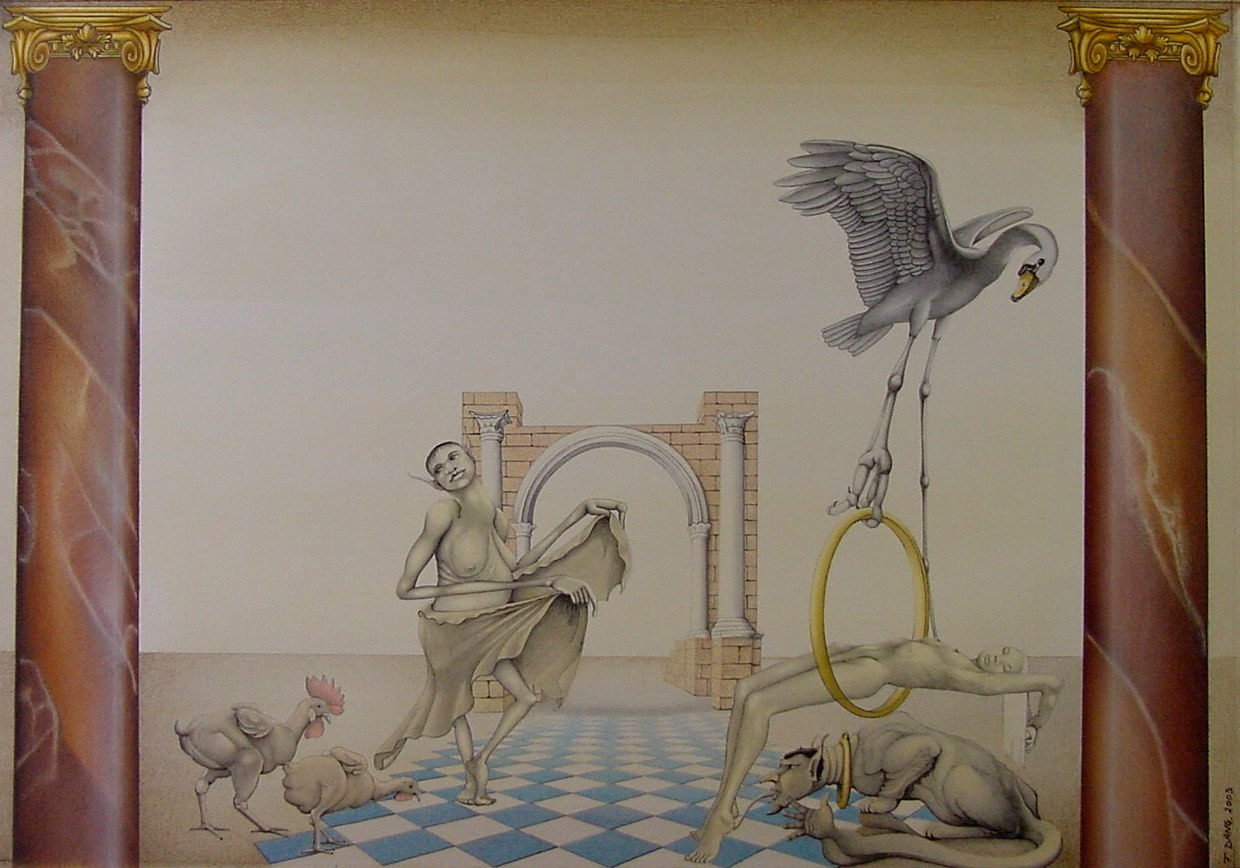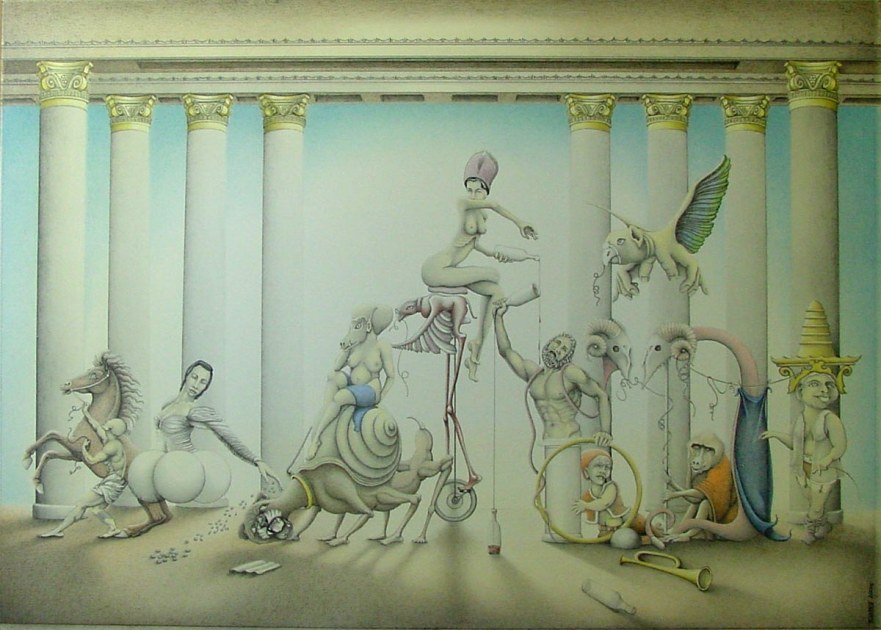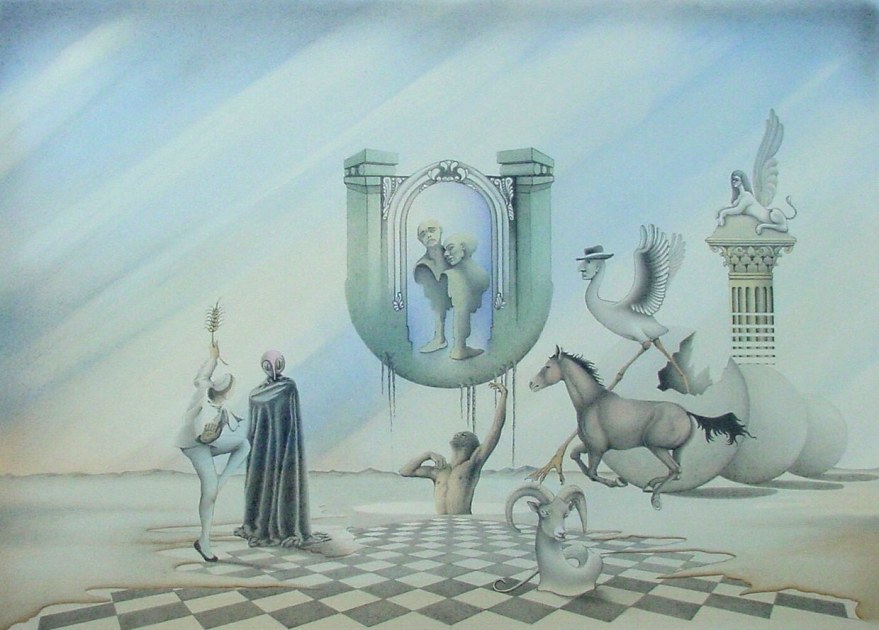 ---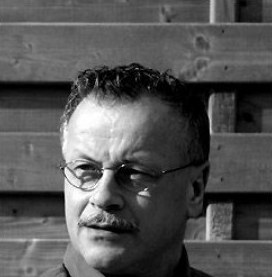 Frits Dang was born in Nijmegen in the Netherlands and grew up in Rotterdam. He began drawing at a young age. Drawing was not enough for him, so he started painting, first in watercolor sometimes in combination with pen and ink, which was quickly followed by oil painting. Later he went to art school where I was taught drawing for advertising. After his training he ended up in a production company for Delftware and painted bowls and scales with the famous Delft blue paint. Eventually he was able to establish himself as a full time professional artist.
He was inspired to surrealism after seeing works by Salvador Dali, Karel Willink and Wim Schumacher.
Although Frits Dang creates some paintings in a realist style, usually to order for customers, his passion is always for surrealism. His work is often referred to as imaginary realism.
He paints layer by layer using the technique of glazing.

---

Website www.atelierfritsdang.nl