The Surrealism Website
Gürbüz Dogan Eksioglu (1954-)


---
---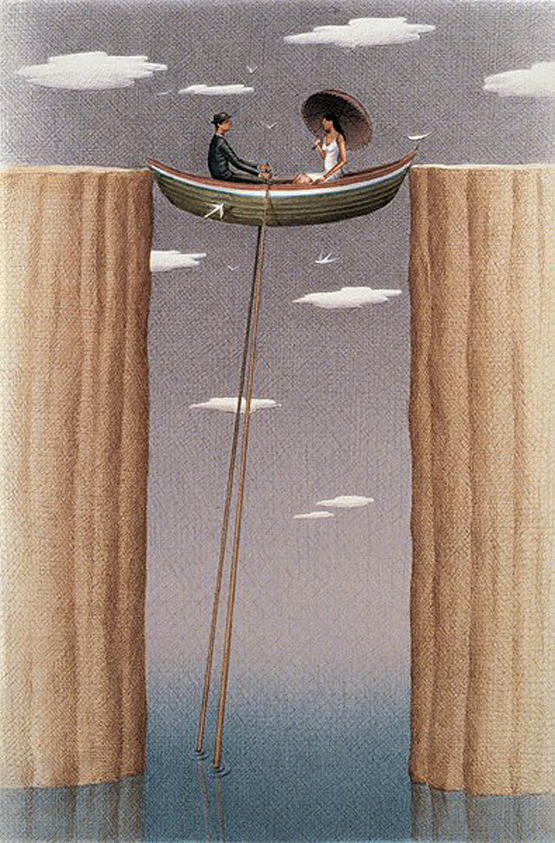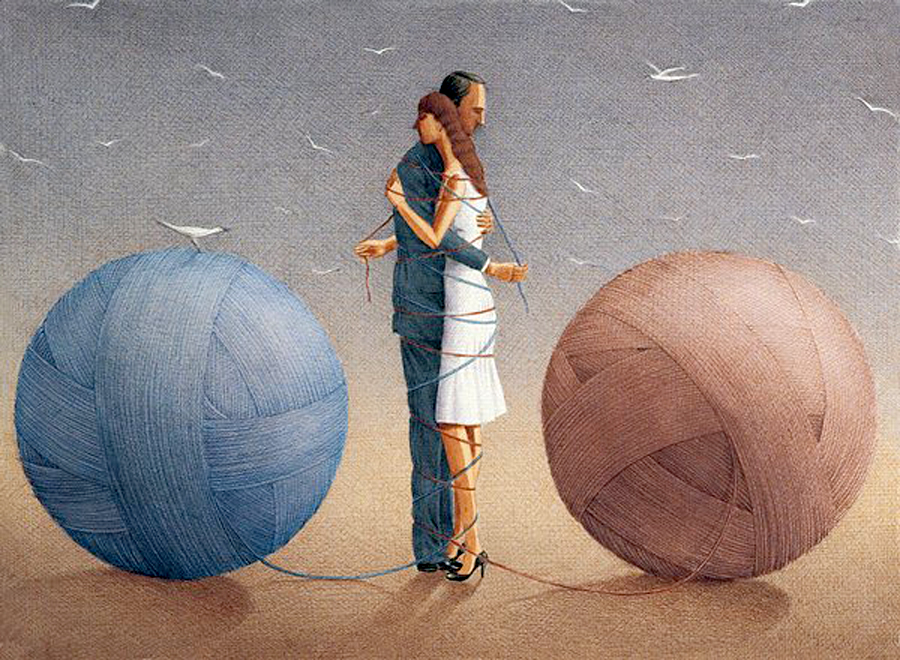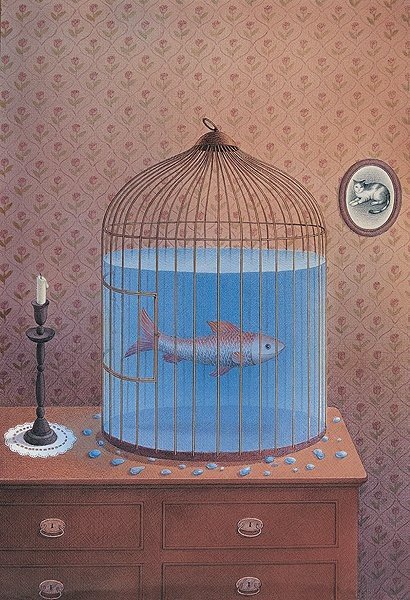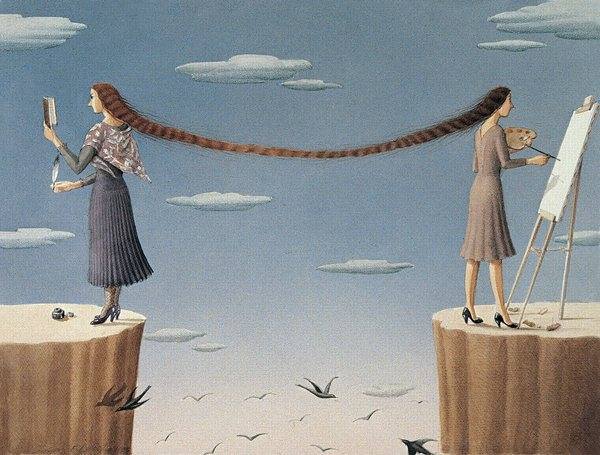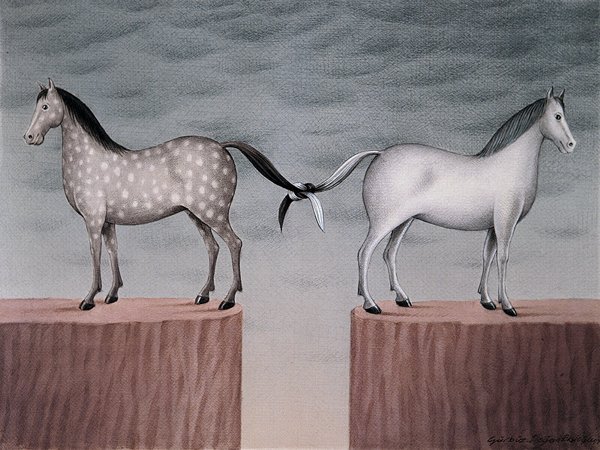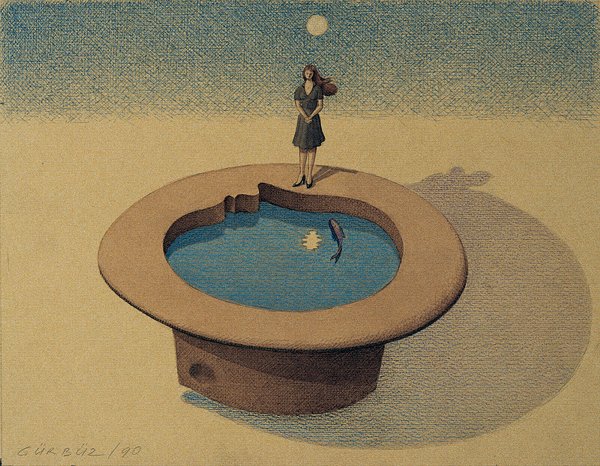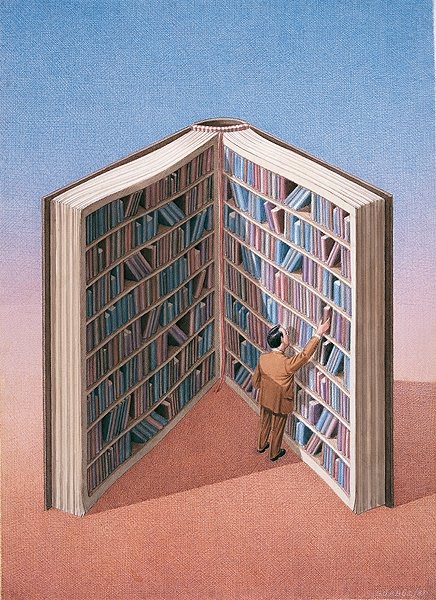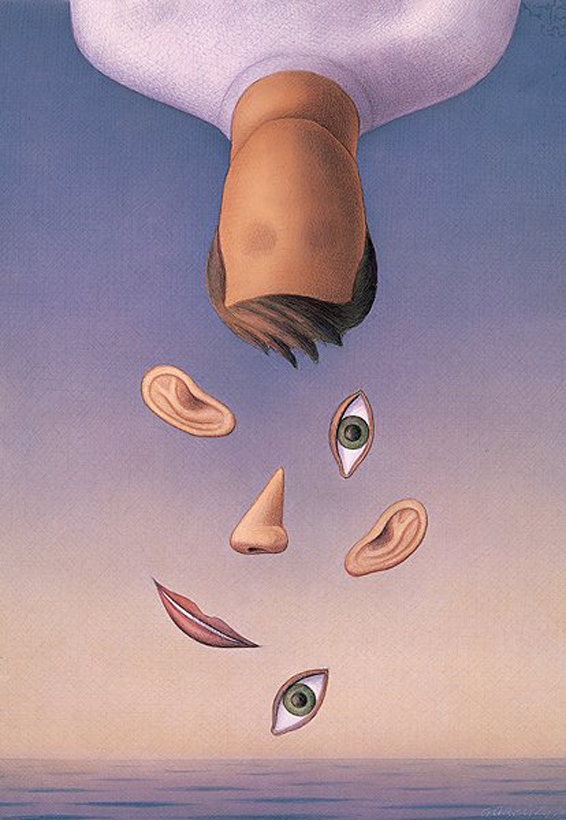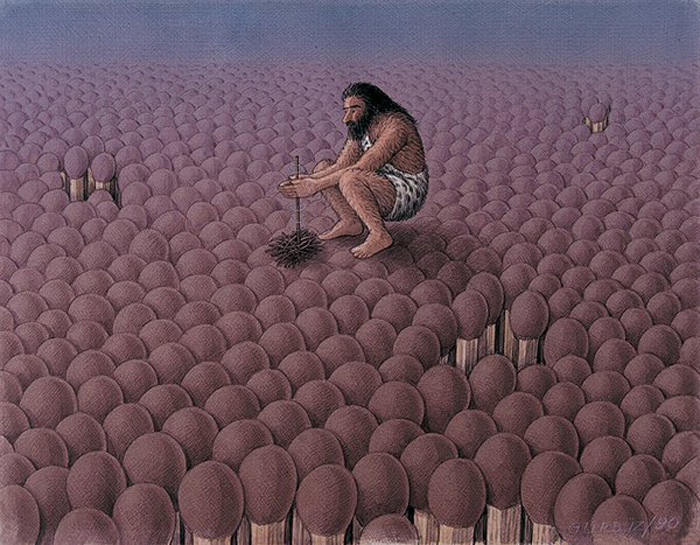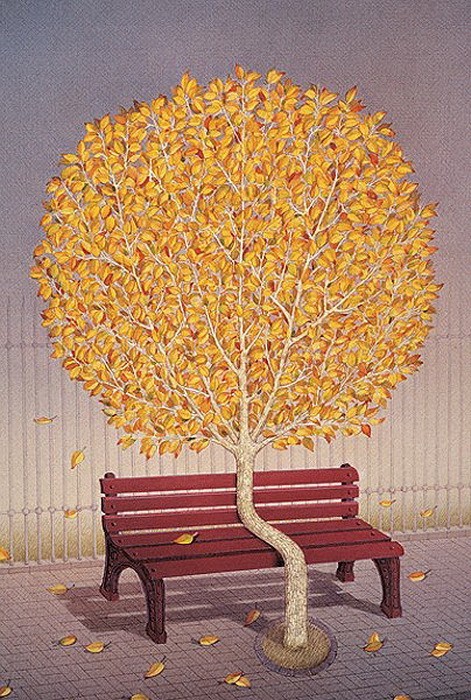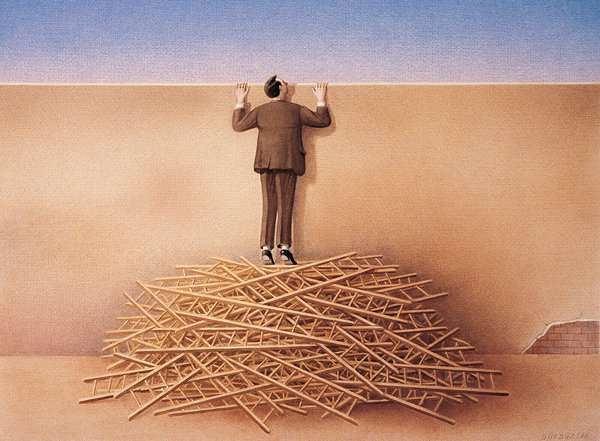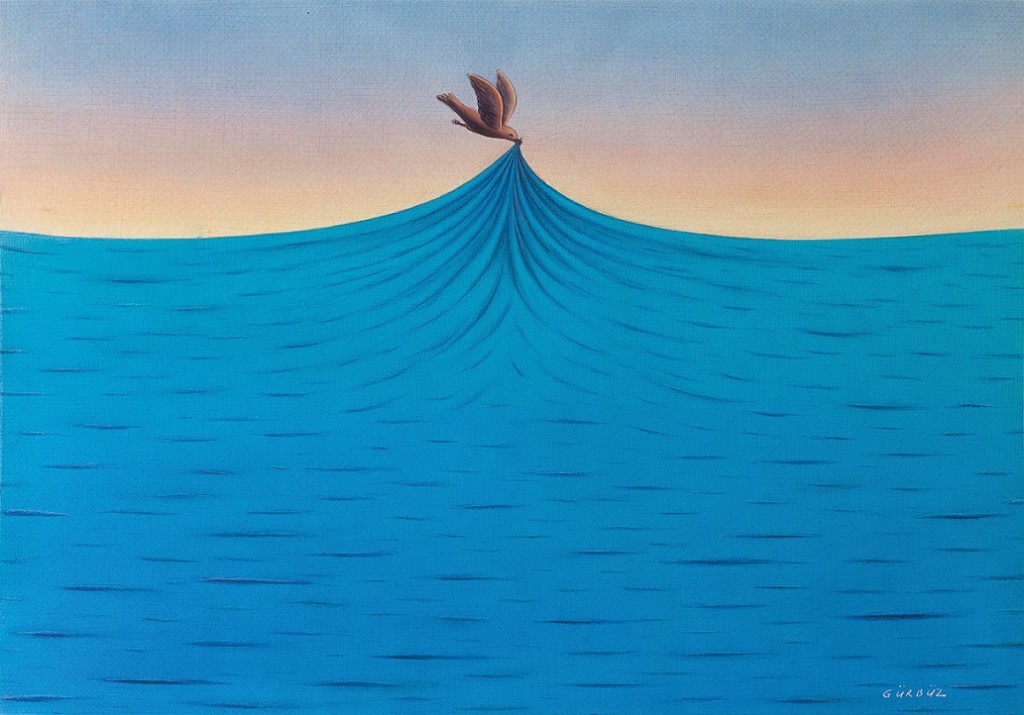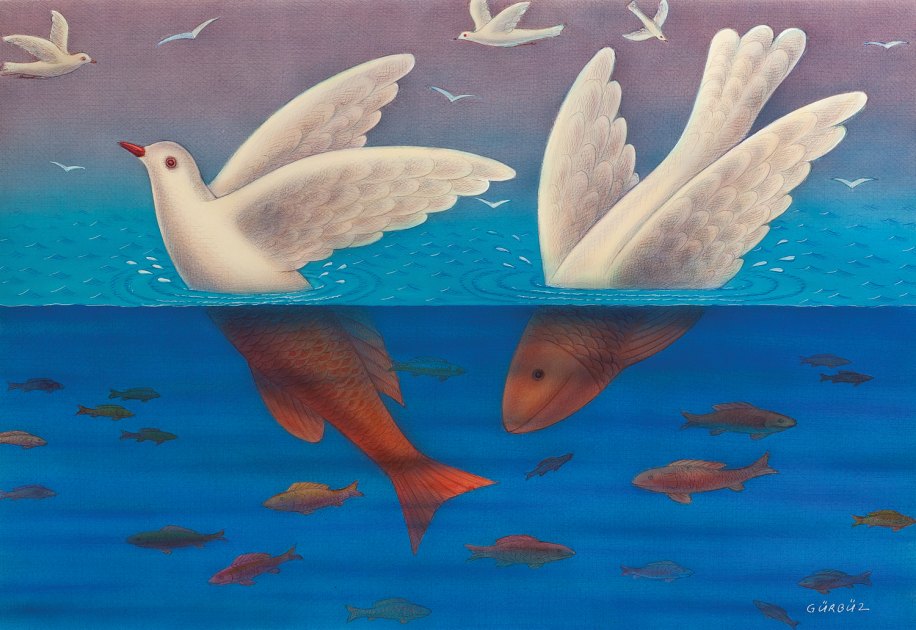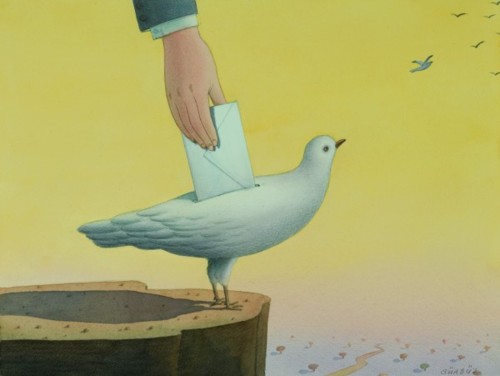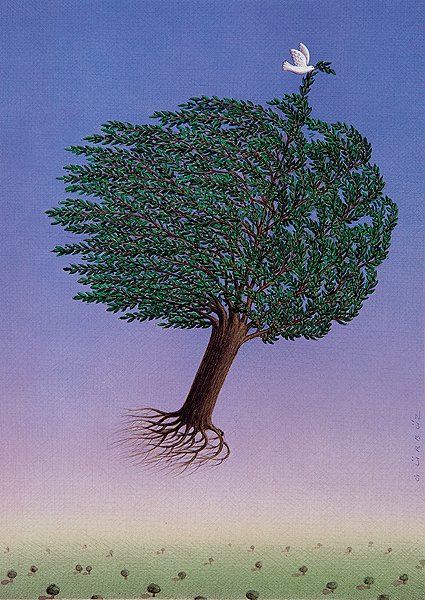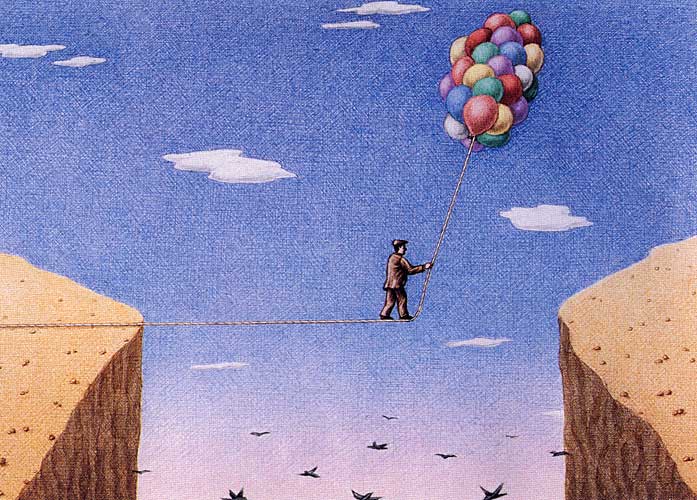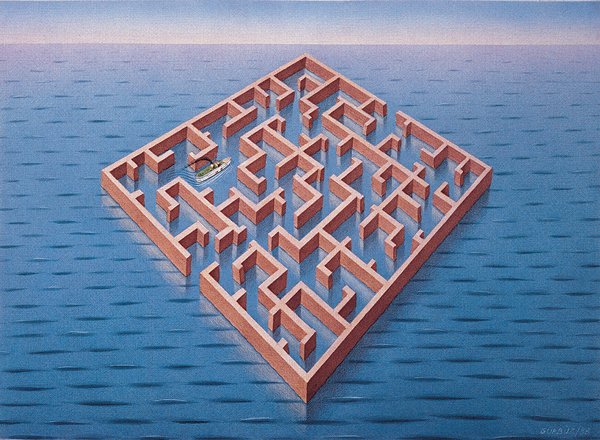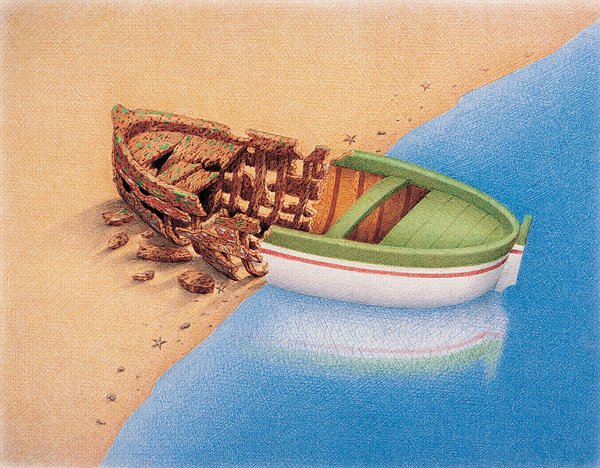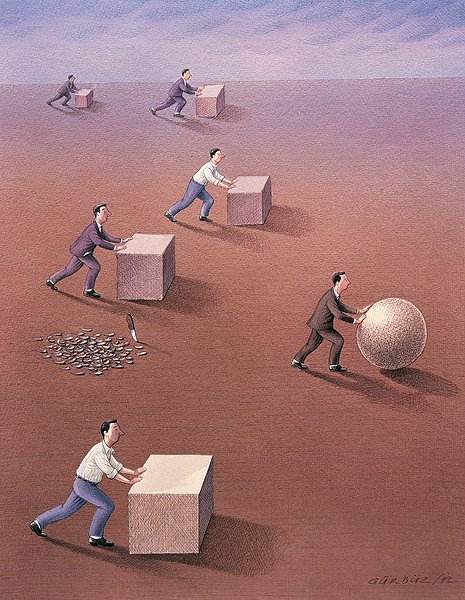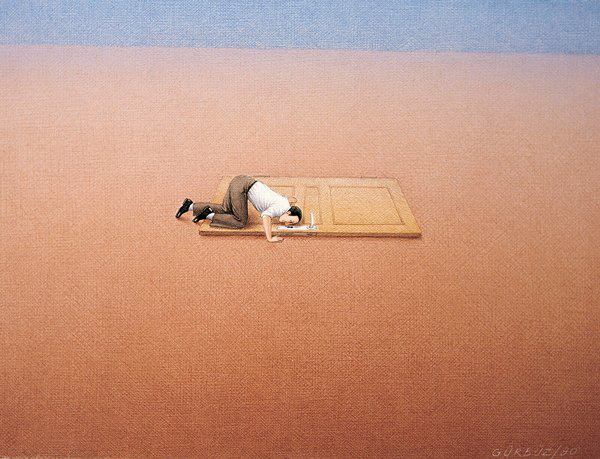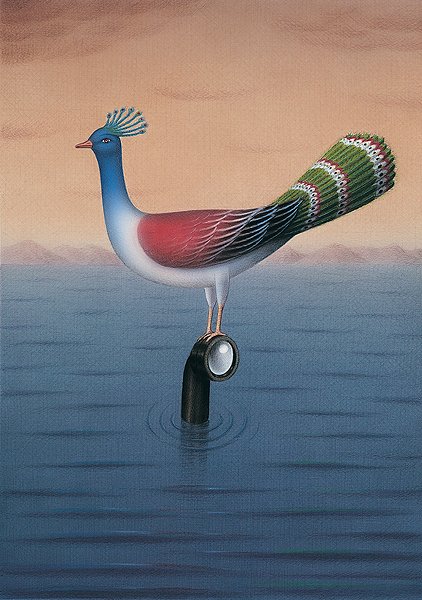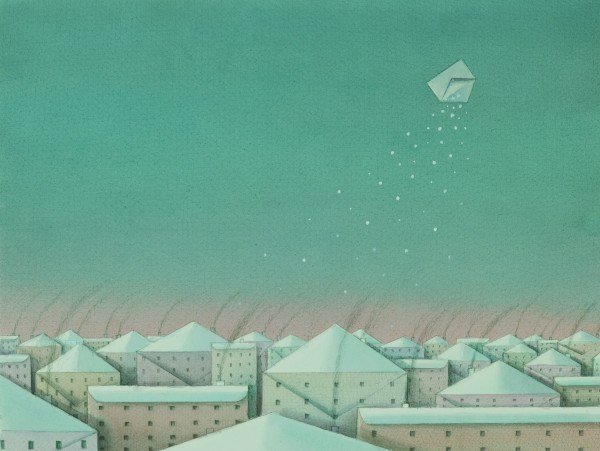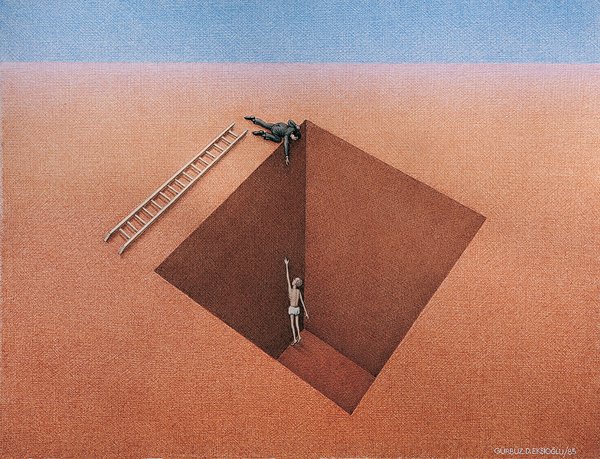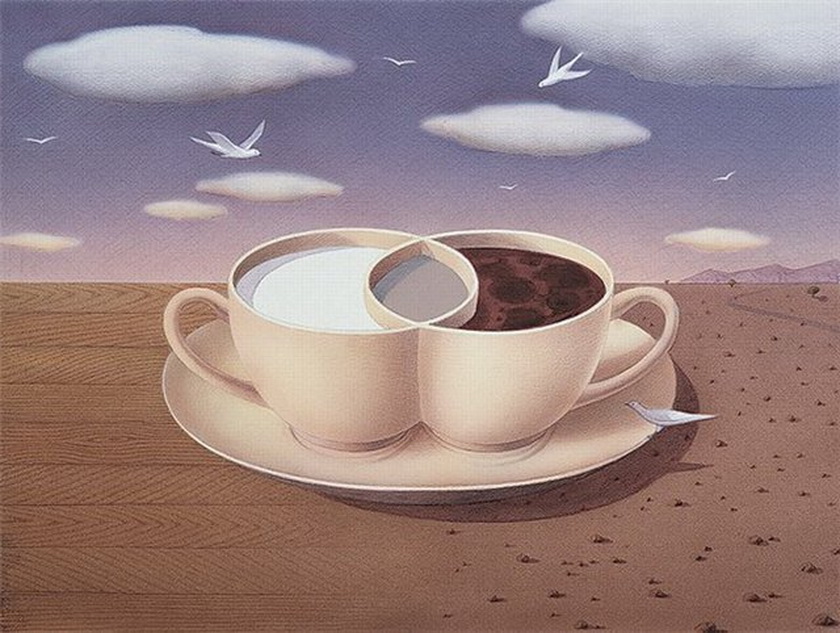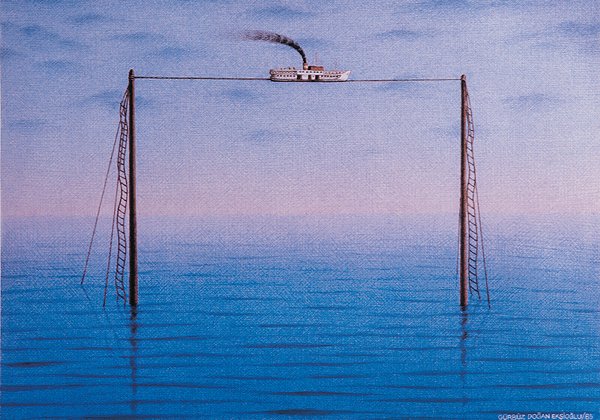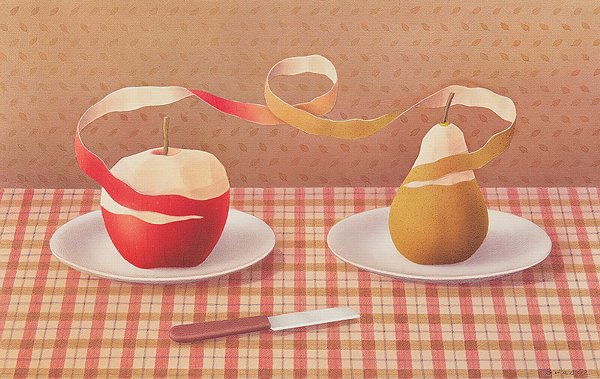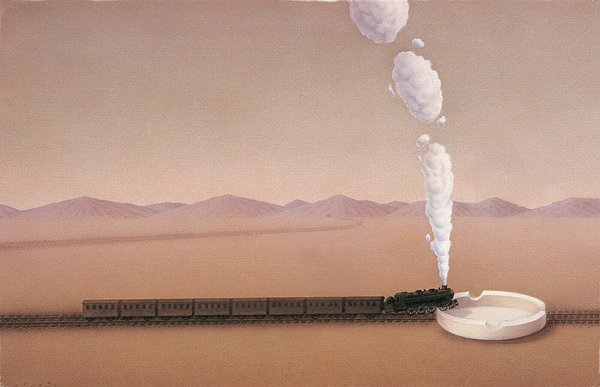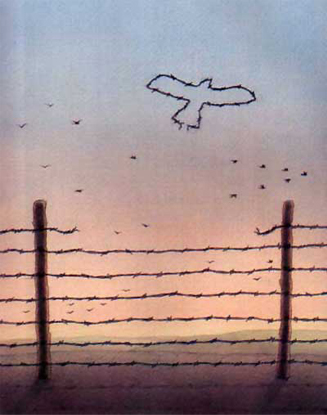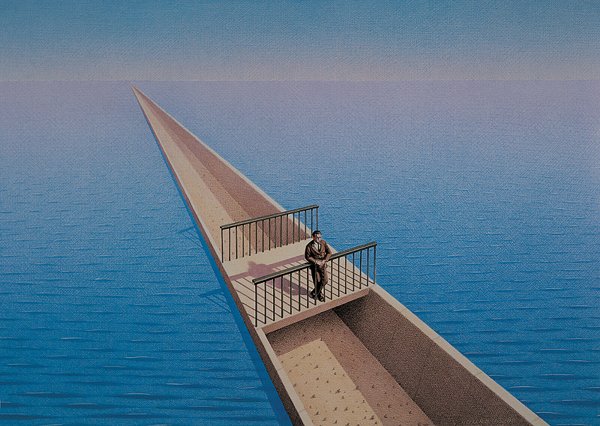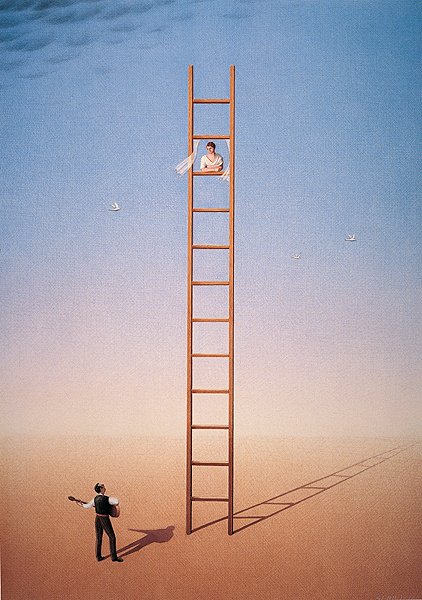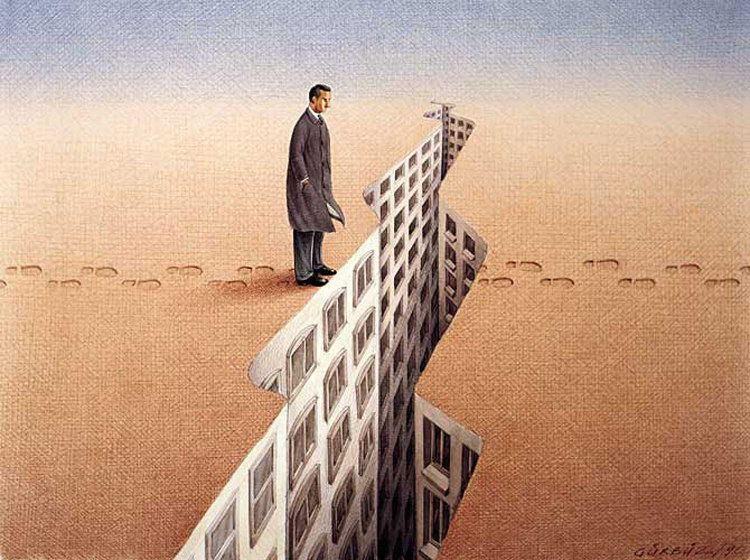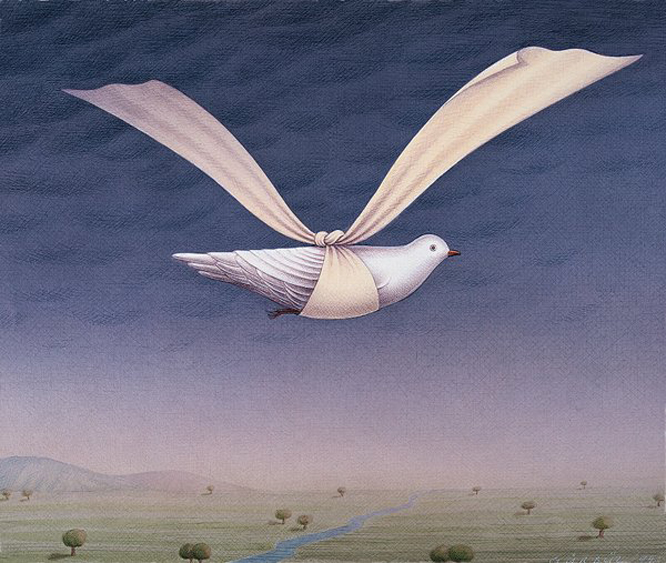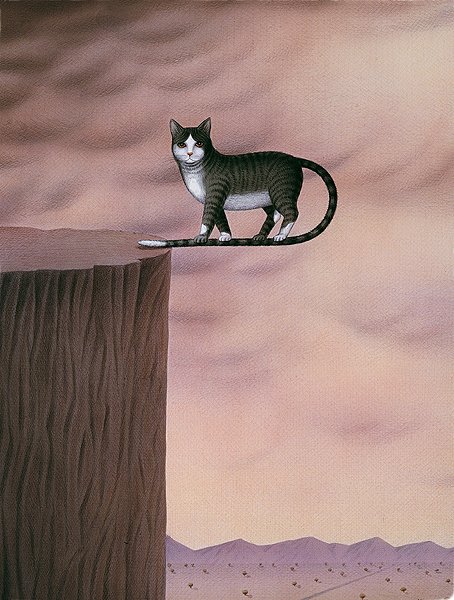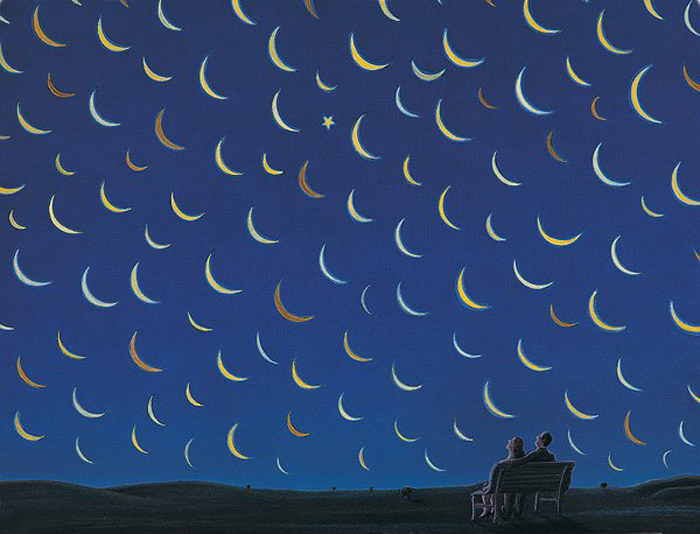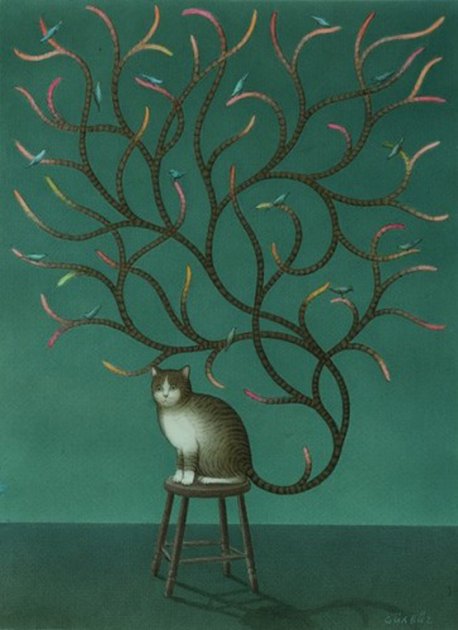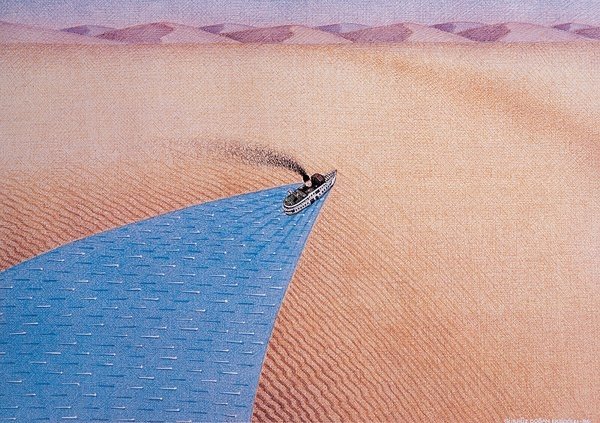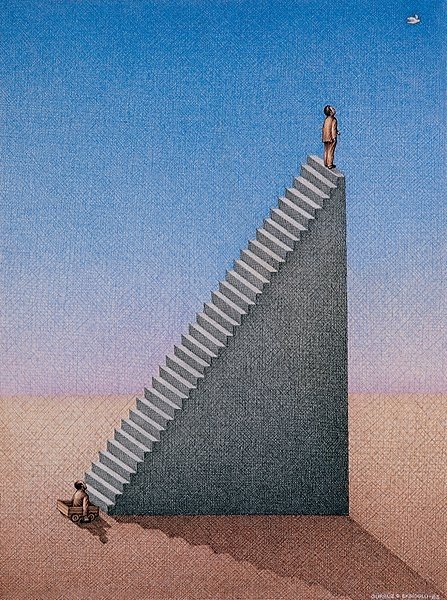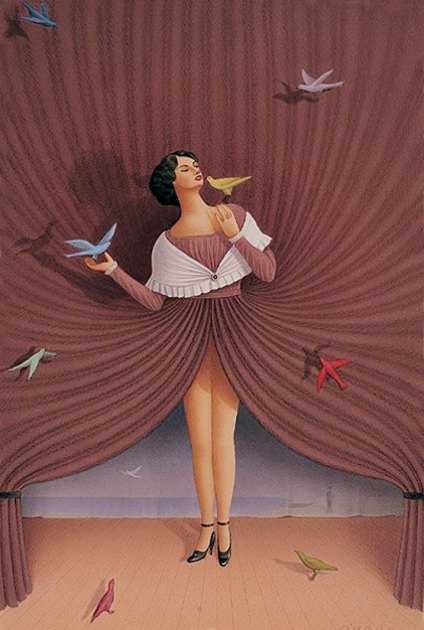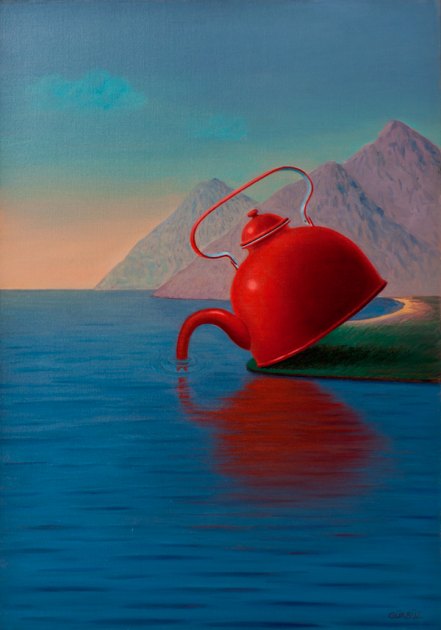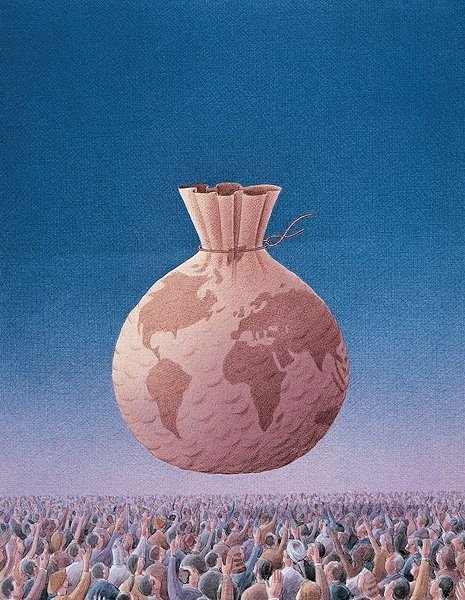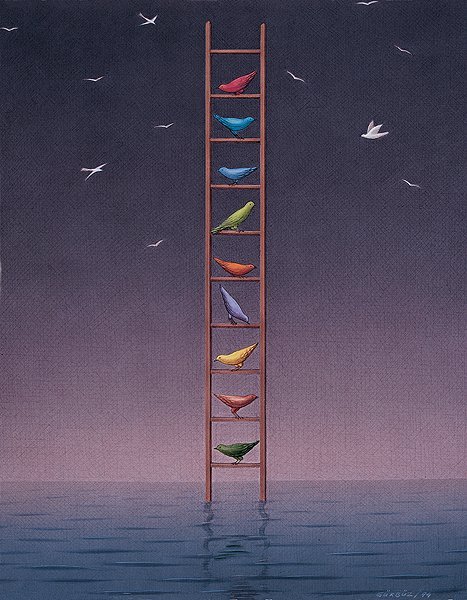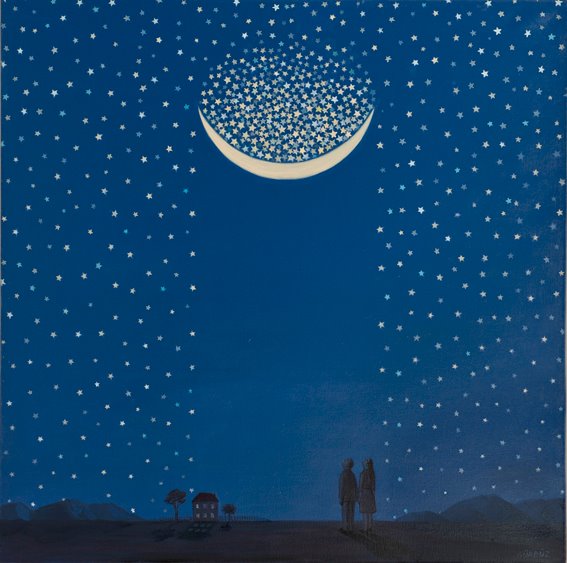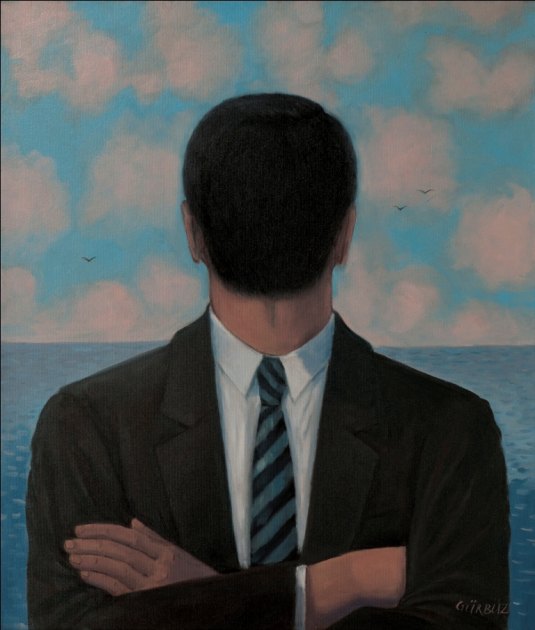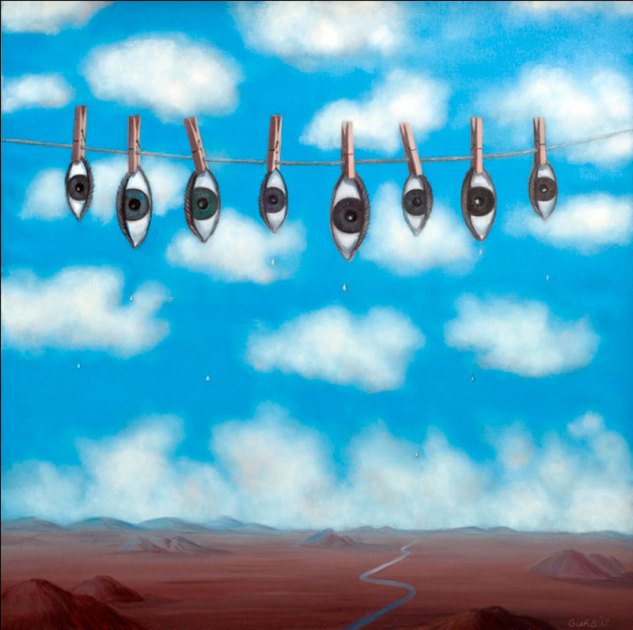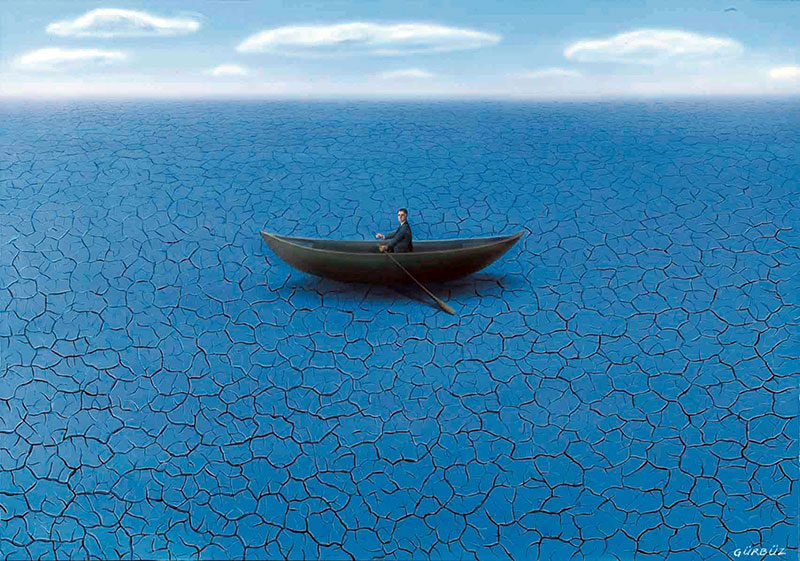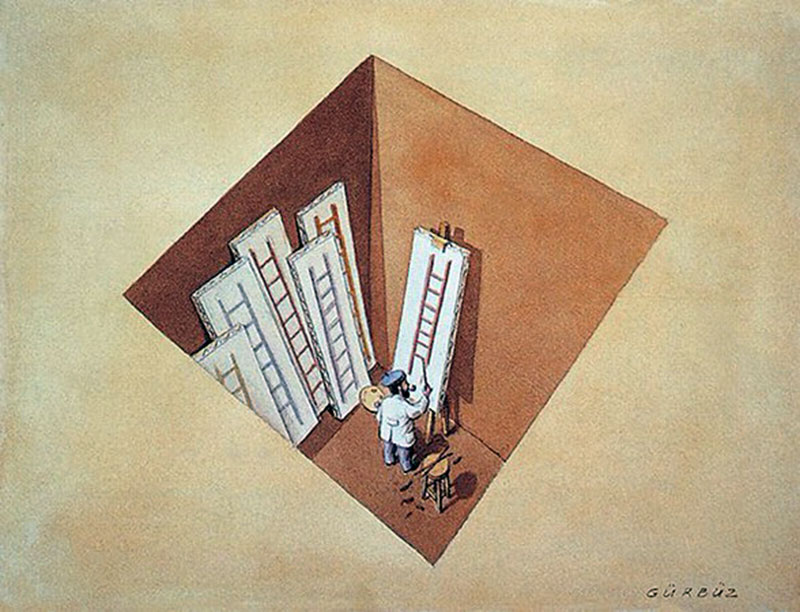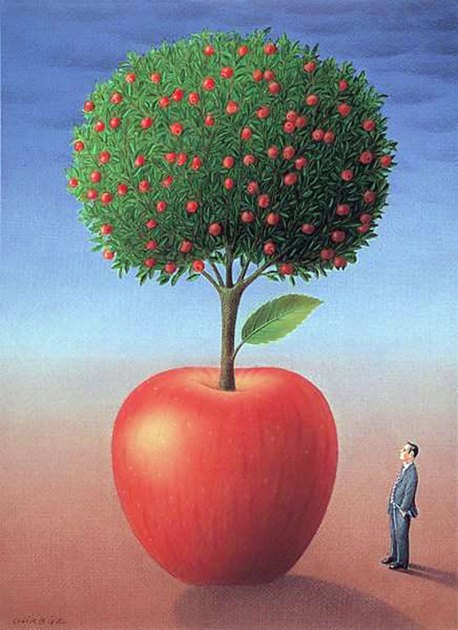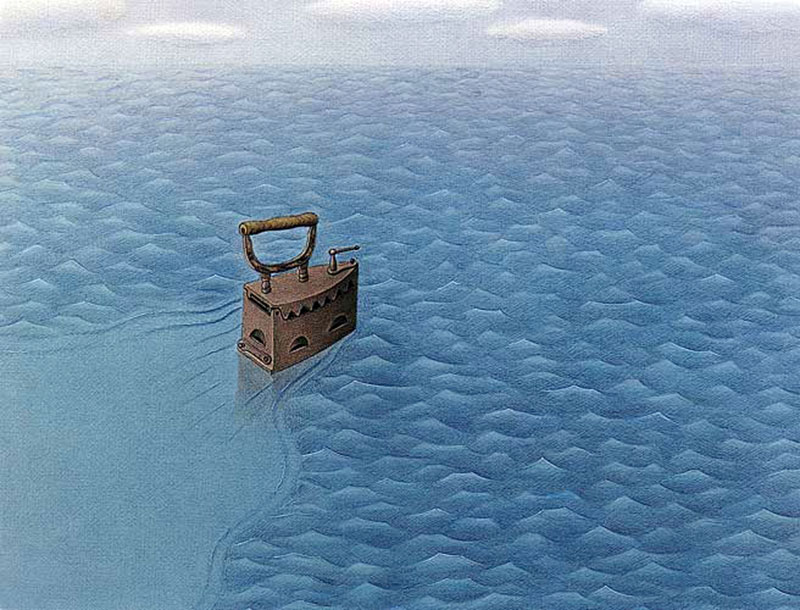 ---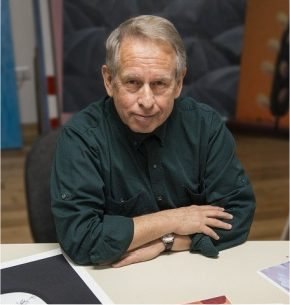 Gürbüz Dogan Eksioglu was born in Mesudiye,Turkey, in 1954 and later attended the Graphic Design Department of Applied Fine Arts School of State (Marmara University Fine Arts Faculty). He later became an assitant Professor there. The exploration of the relationship between illustration, painting and caricature determined his style.
He is well known for his cartoons and illustrations in The New Yorker, The Atlantic Monthly, Forbes, and the New York Times Book Review. In Turkey he created monthly illustrations for nine years for the Hürriyet Gösteri magazine. He sees himself primarily as a painter, and has created a substantial body of surrealist paintings primarily influenced by the style of René Magritte. Like Rafal Olbinski, he transcends mere copying of the style to produce some original and engaging artworks.
Some of his artworks clearly have a political import, and many, like those of Magritte, display a playful sense of humour.