The Surrealism Website
Naoto Hattori (1975 - )


---
---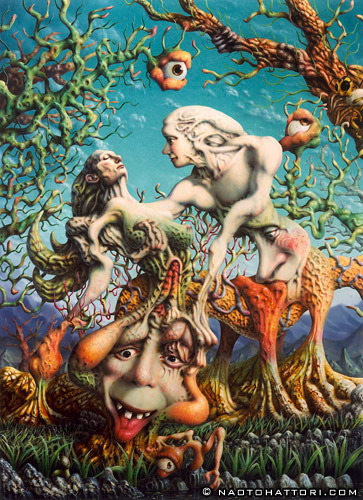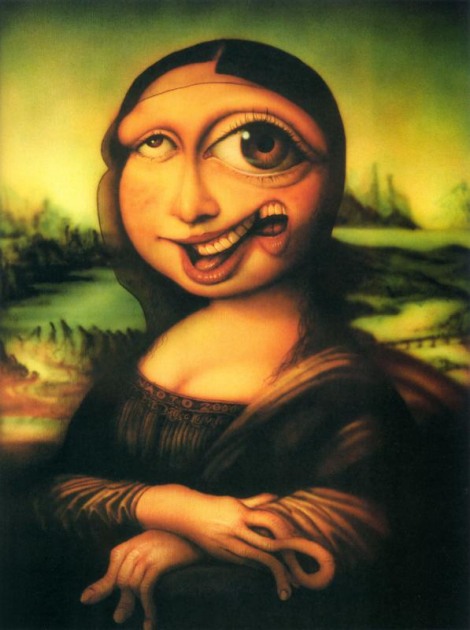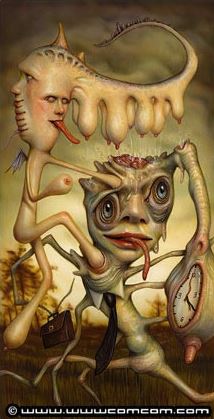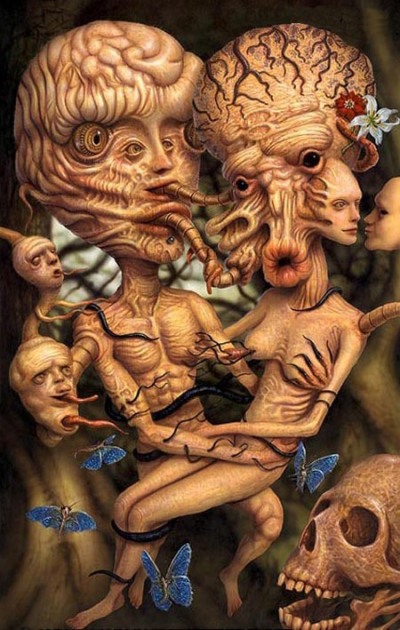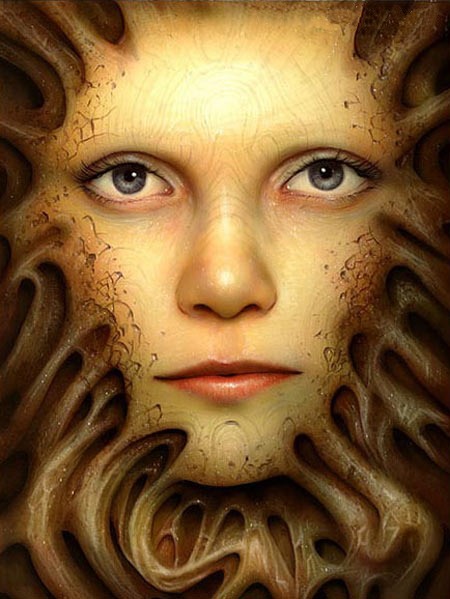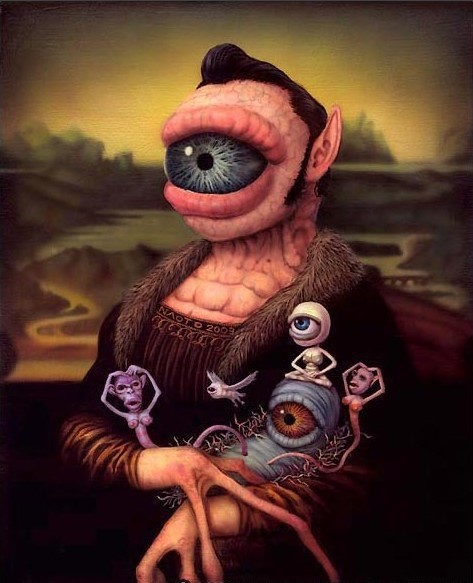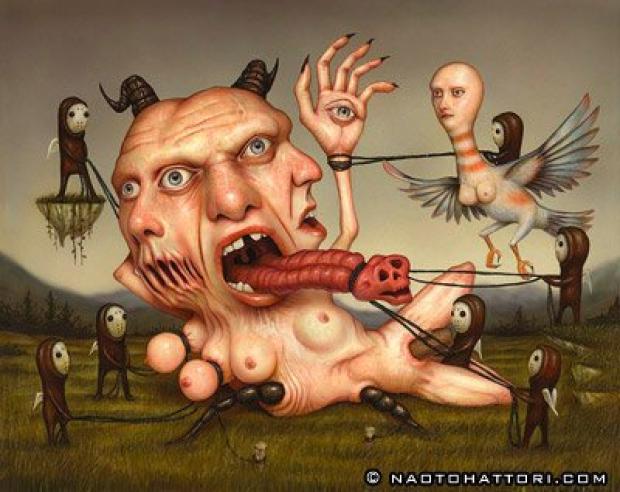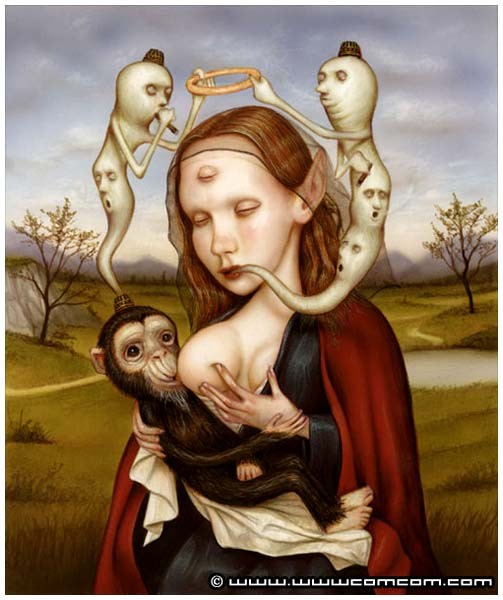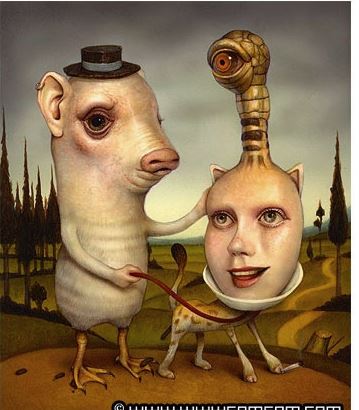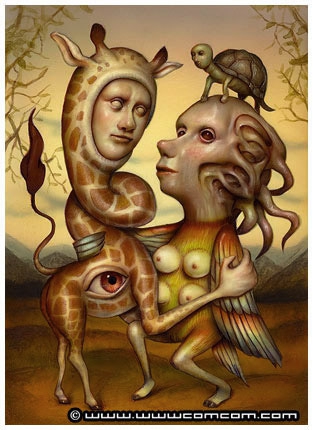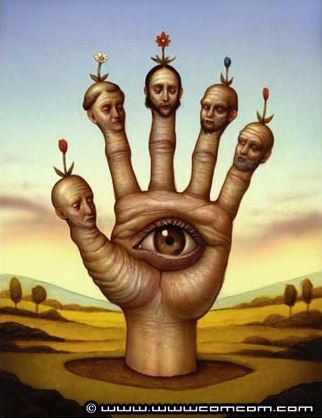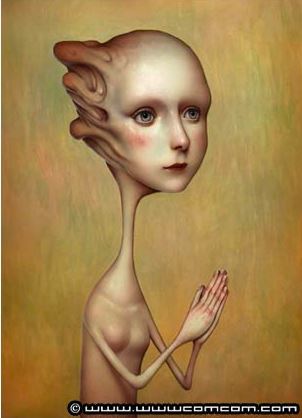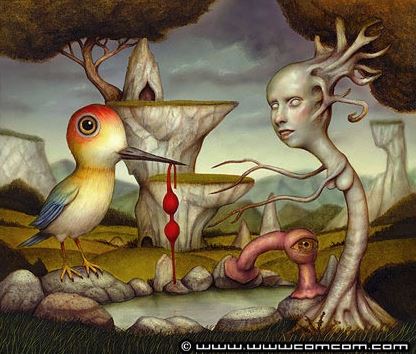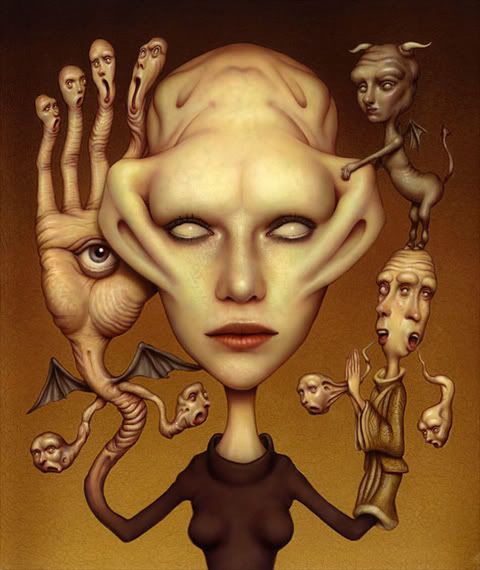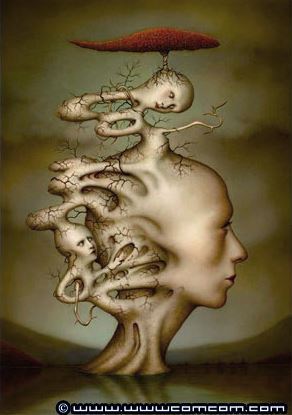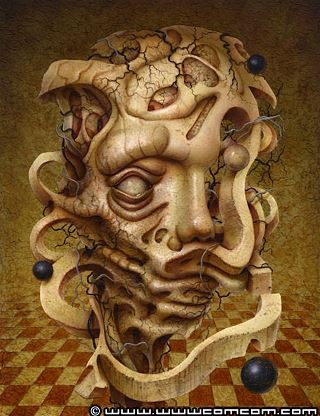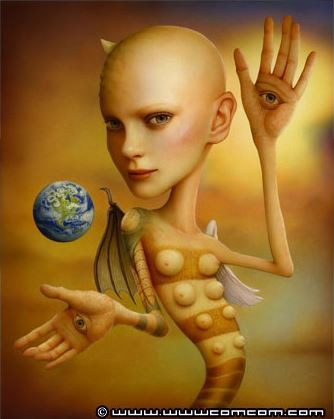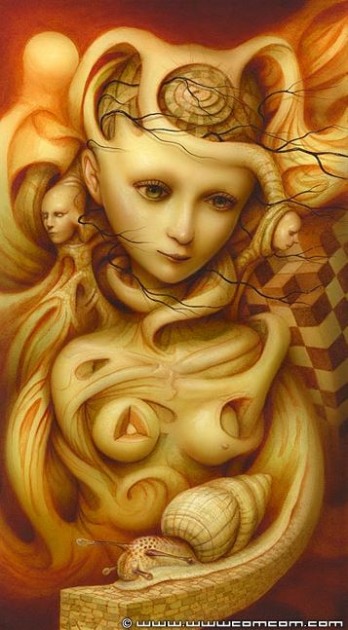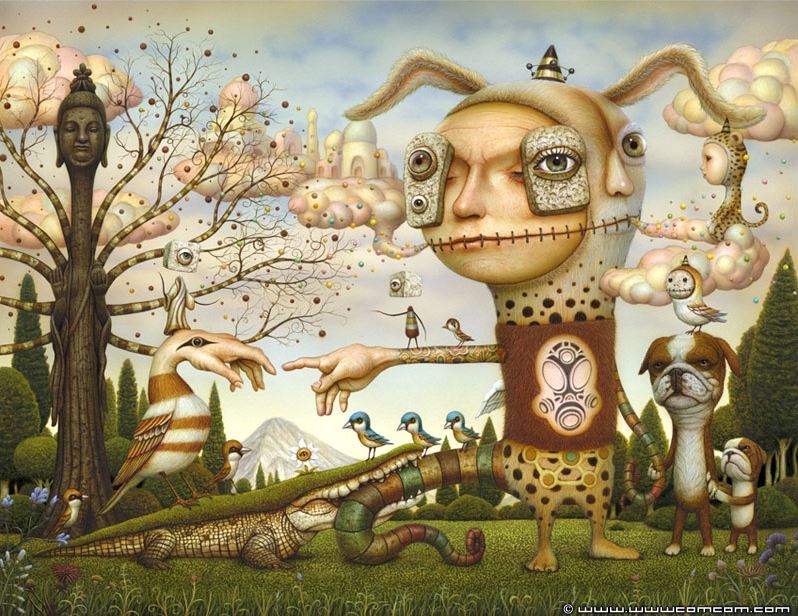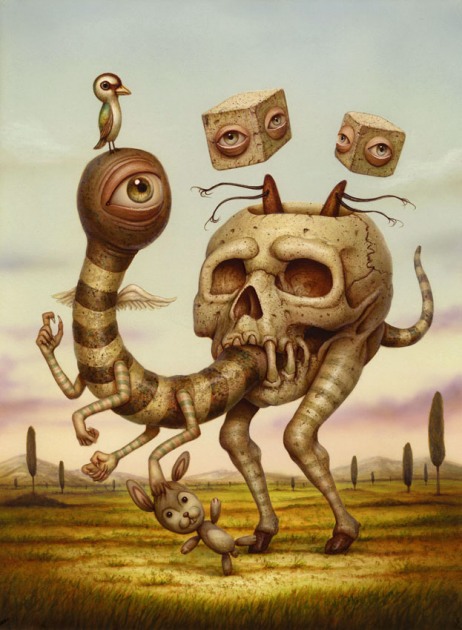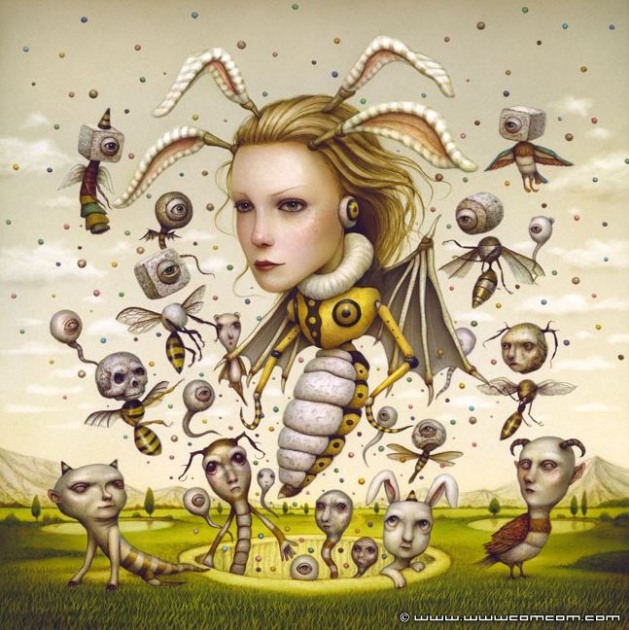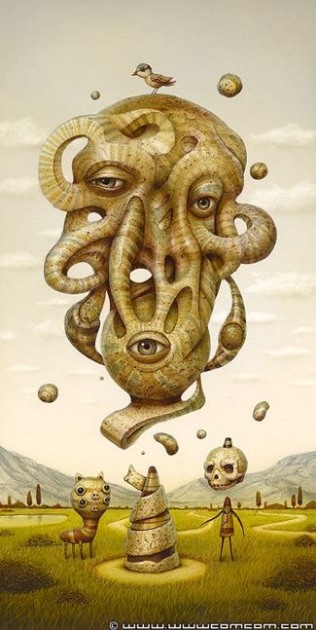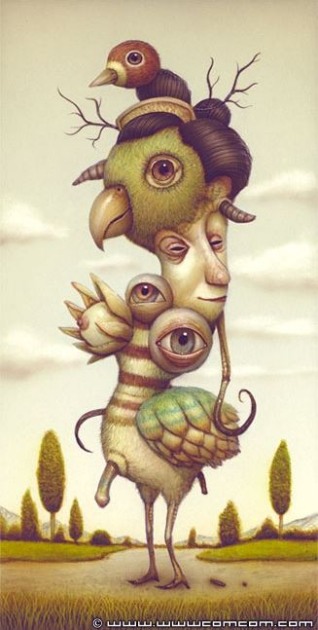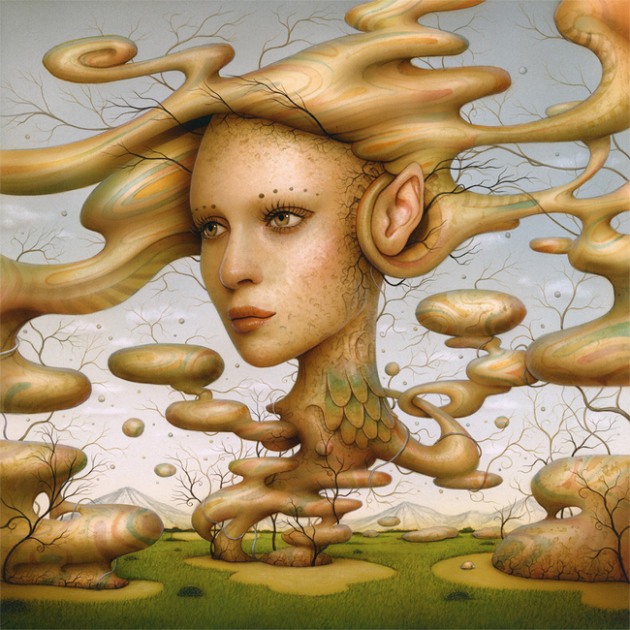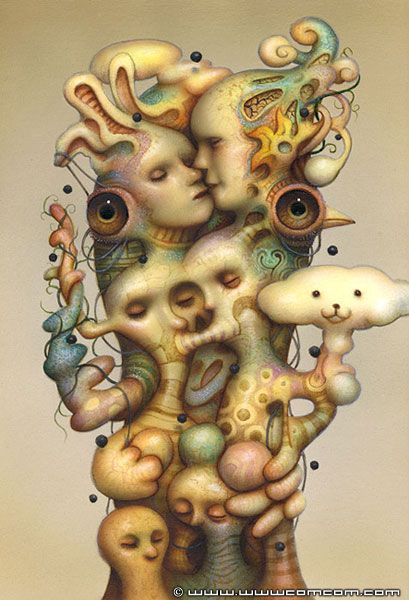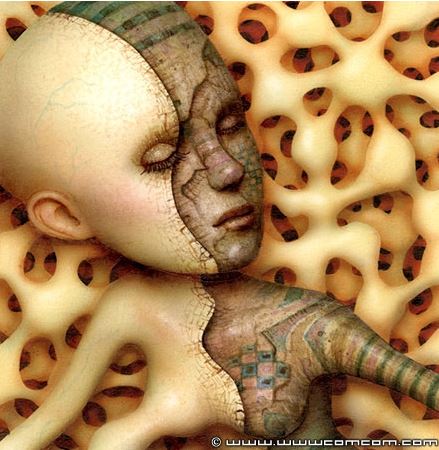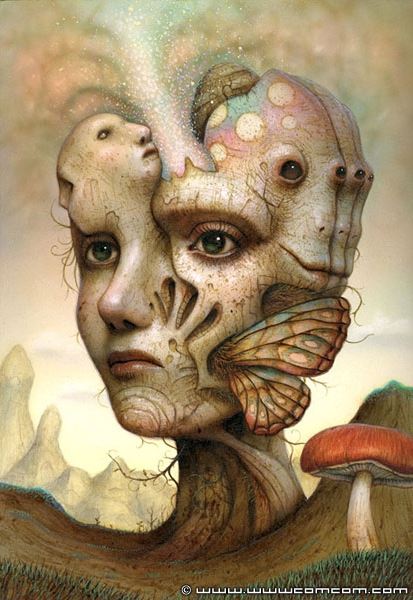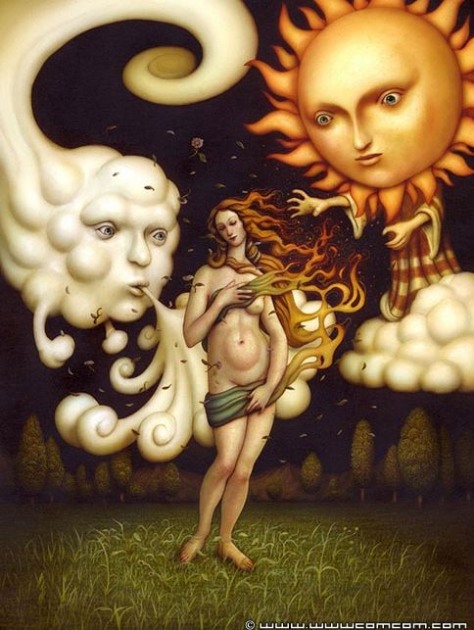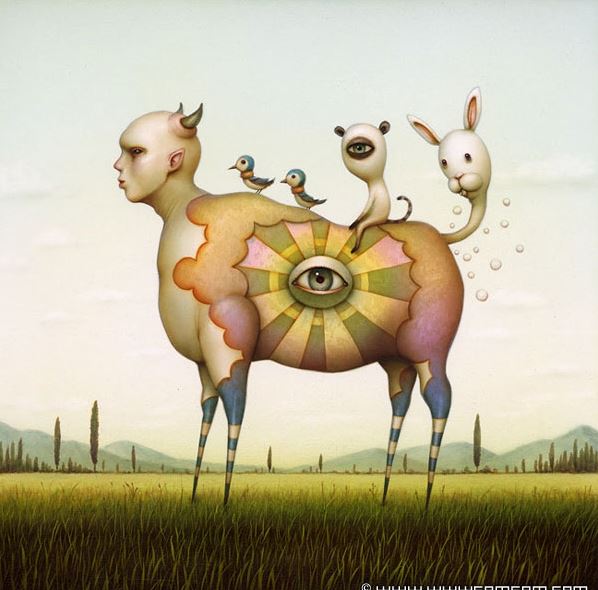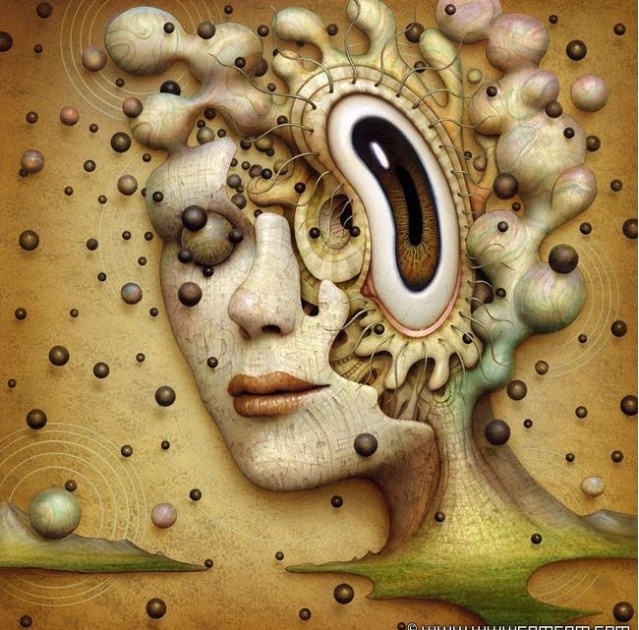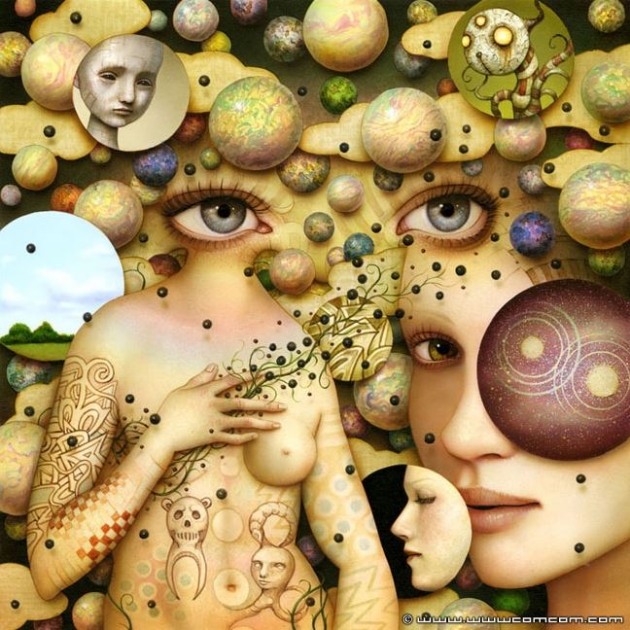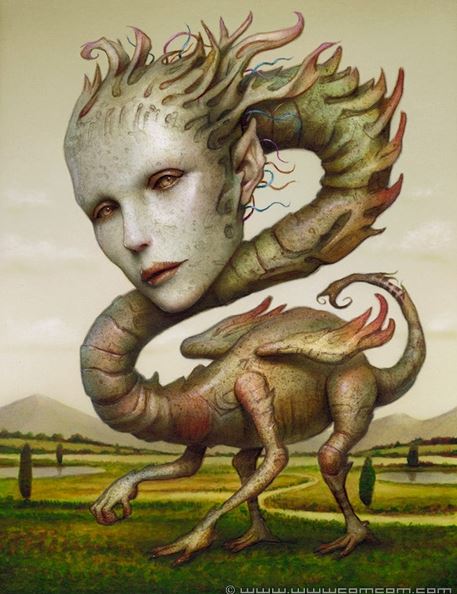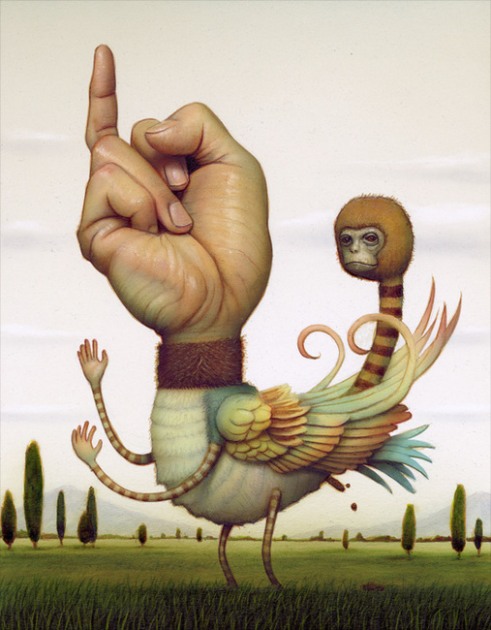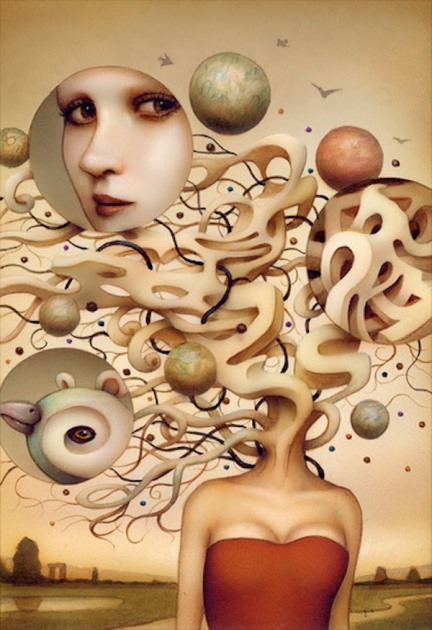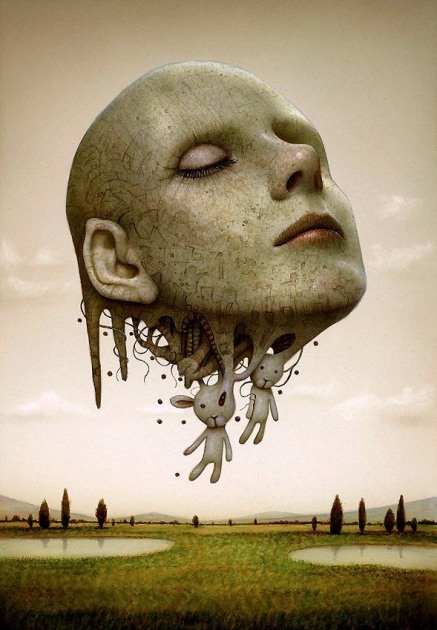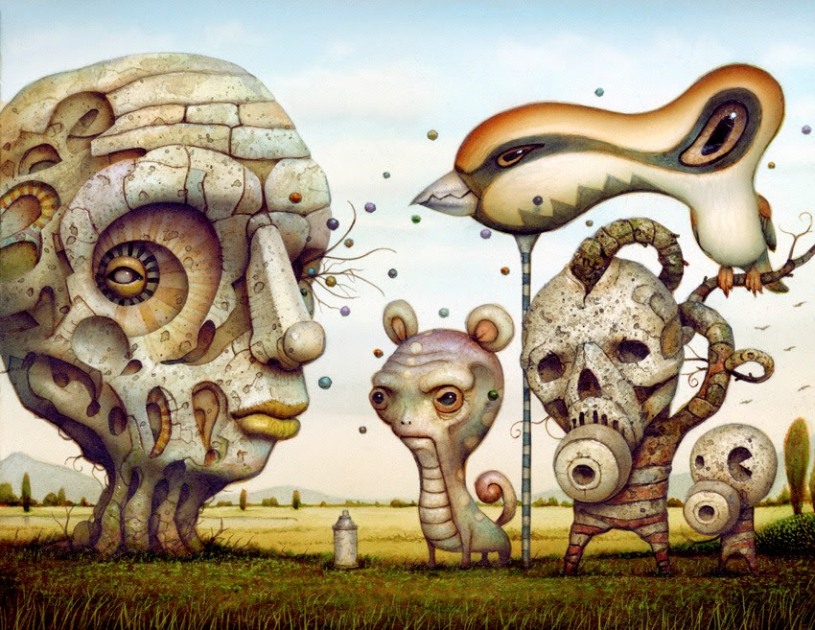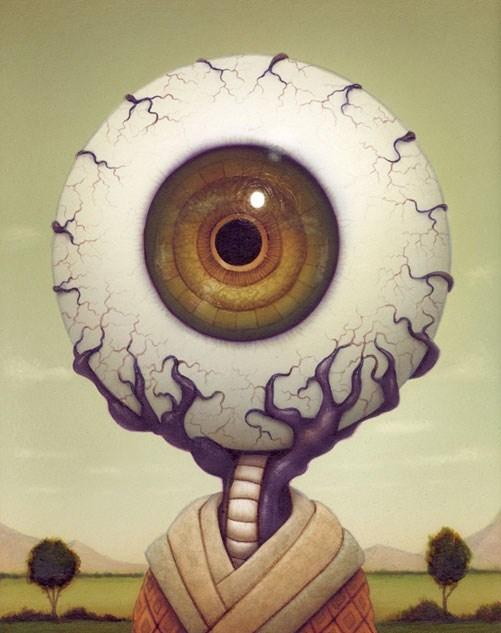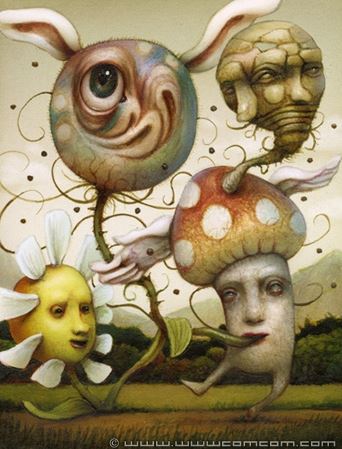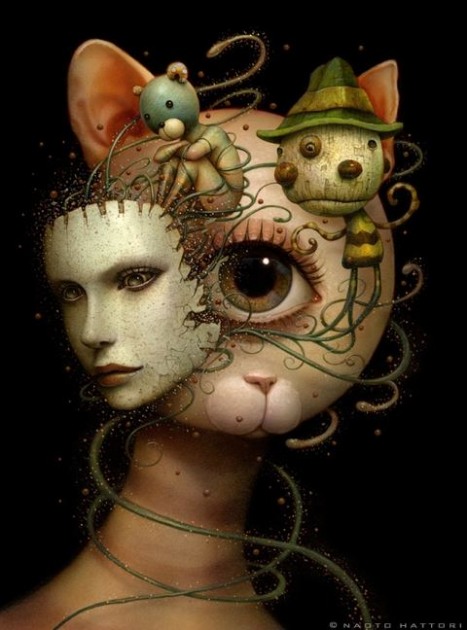 ---
Naoto Hattori was born in Yokohama Japan. His remembers his first contact with art was when he was still a toddler and became impressed by street art and graffiti. In his early teen years, he was introduced to and became fascinated by Graphic Design, and he decided to pursue that as a career. He studied Graphic Design in Tokyo before moving to New York to enrol in the School of Visual Arts and in2000 he received a BFA in illustration. He has received Awards from the Society of Illustrators, the New York Directors Club, Communication Arts and also he has won numerous award from many art competitions and has been published in many art magazines.
His work is distuinguished by his ability to create delightful surface textures, that on first glance might appear to be computer rendered surfaces, but he achieves this through meticulous painting using acrylics. He has developed his own pictorial language peopled by a variety of elements - mask-like faces, animals, skulls, detached eyeballs and others, which he often morphs using flowing organic forms.
He has said:-
"My vision is like a dream, whether it's a sweet dream, a nightmare, or just a trippy dream. I try to see what's really going on in my mind, and that's a practice to increase my awareness in stream-of-consciousness creativity. I try not to label or think about what is supposed to be, just take it in as it is and paint whatever I see in my mind with no compromise. That way, I create my own vision."
---
Naoto Hattori websites :- wwwcomcom.com www.naotohattori.com