The Surrealism Website
Hughes Gillet (1968-)


---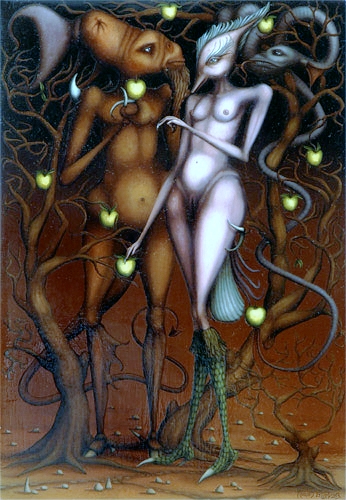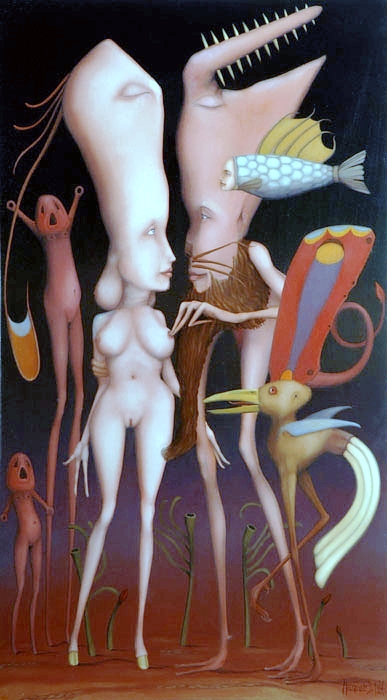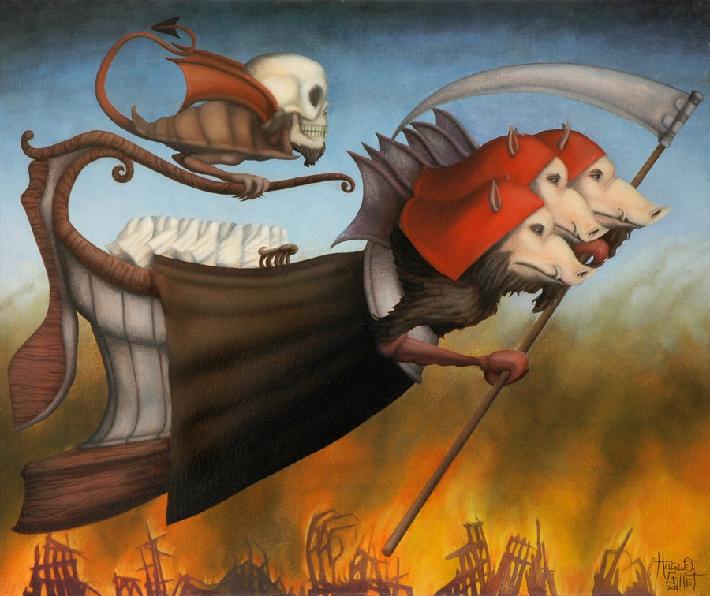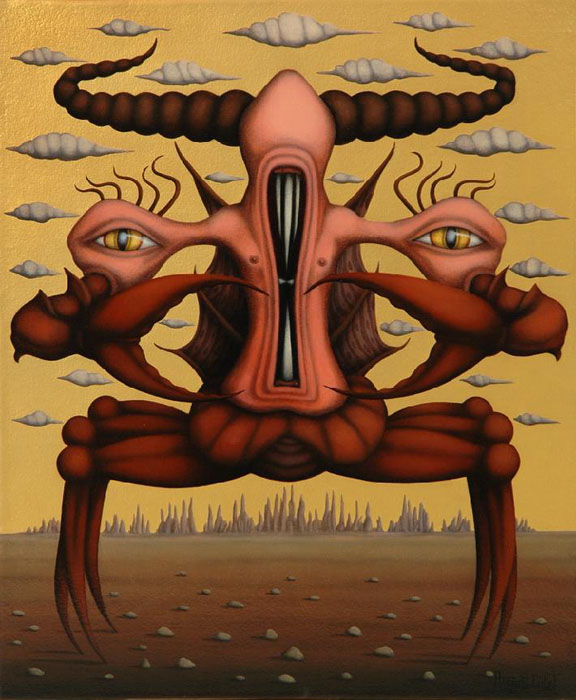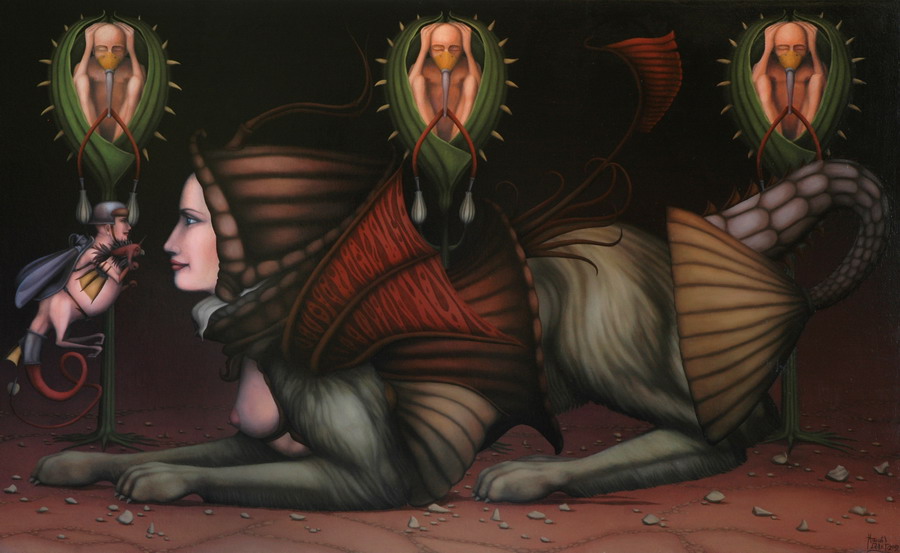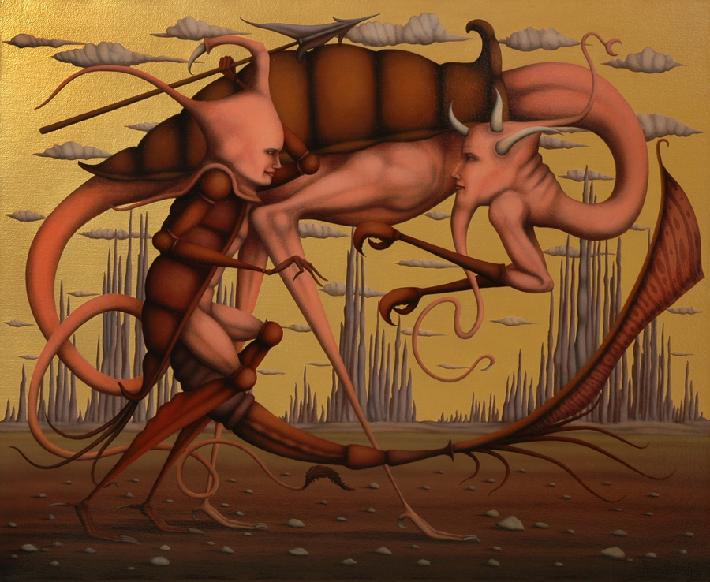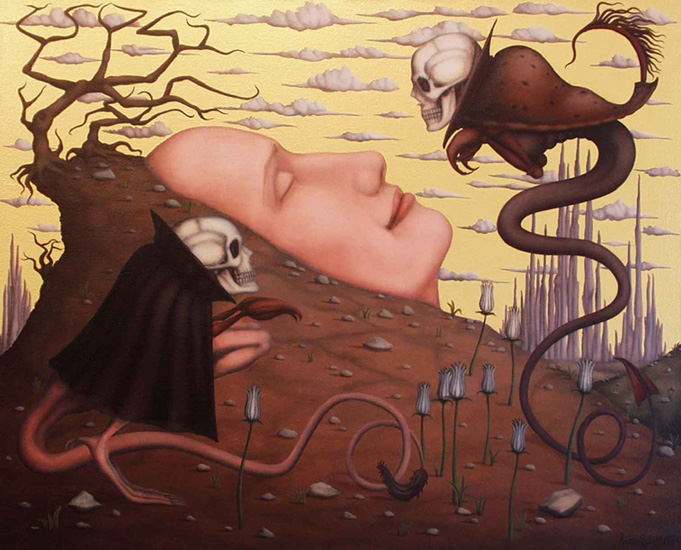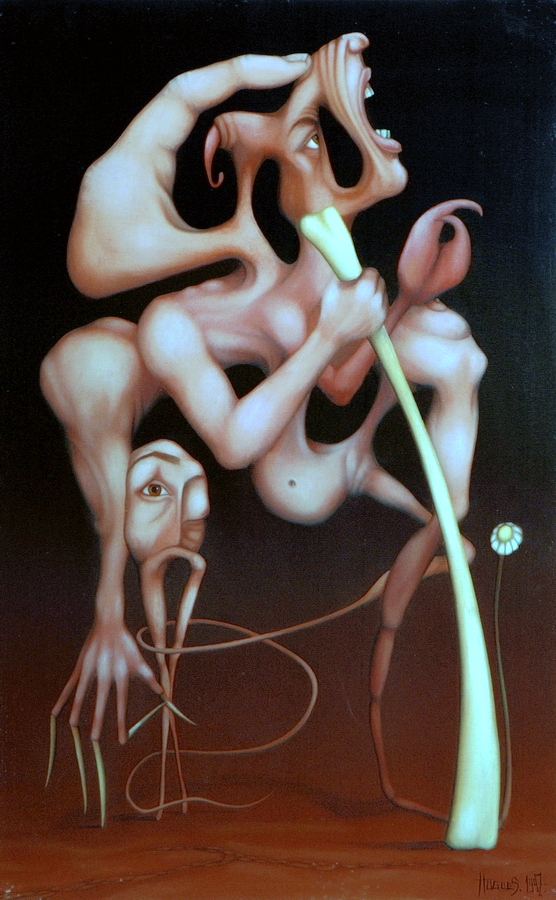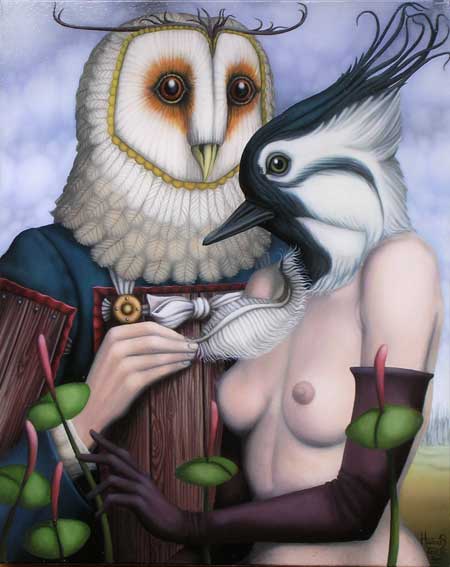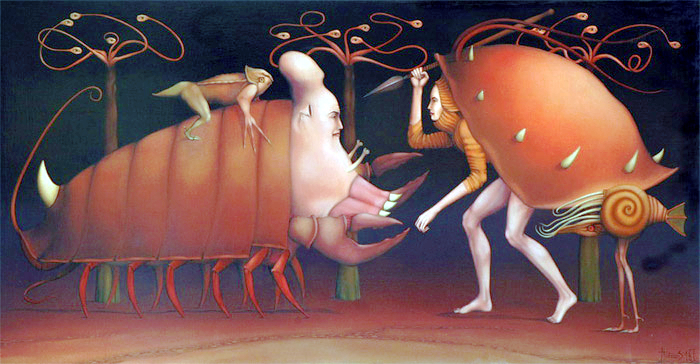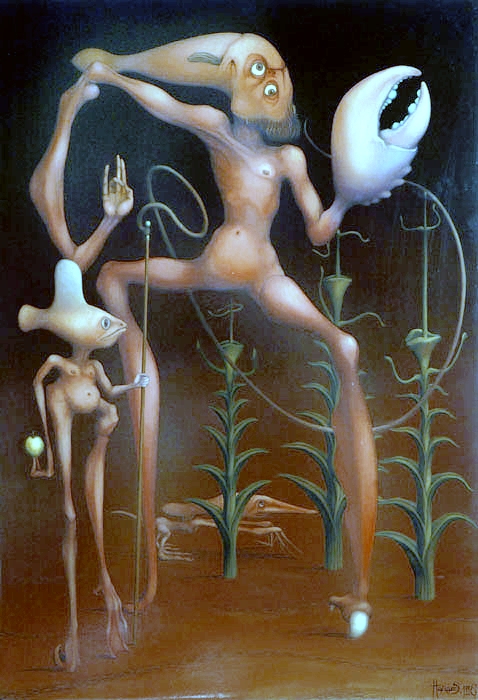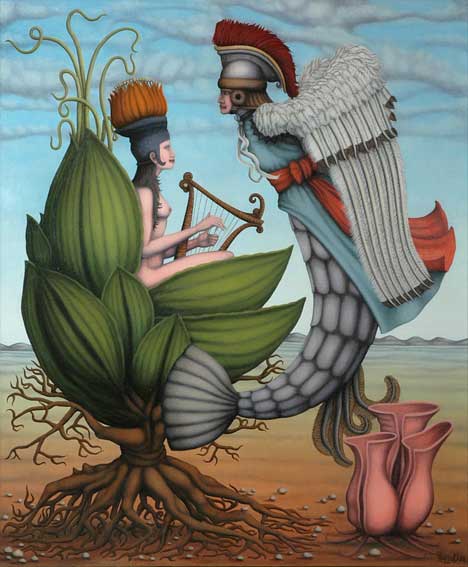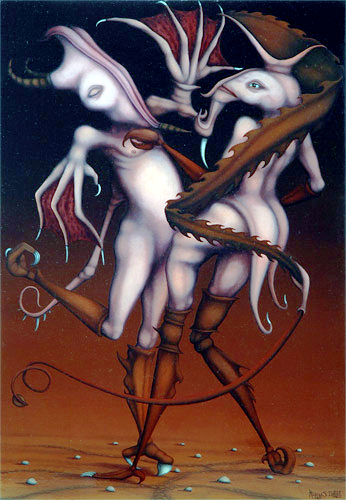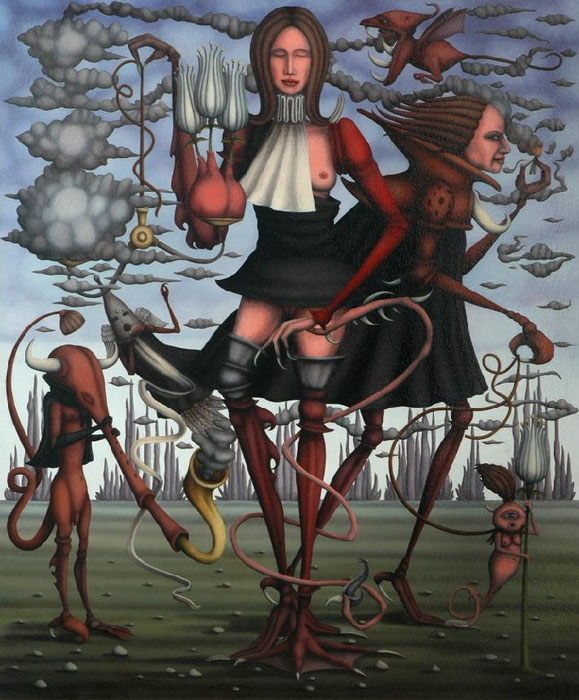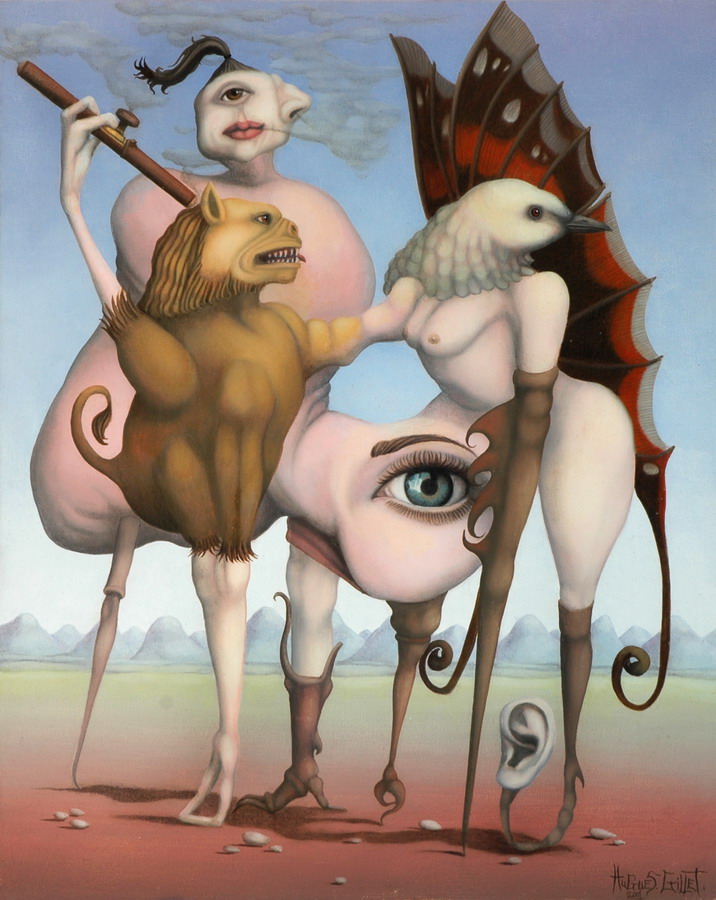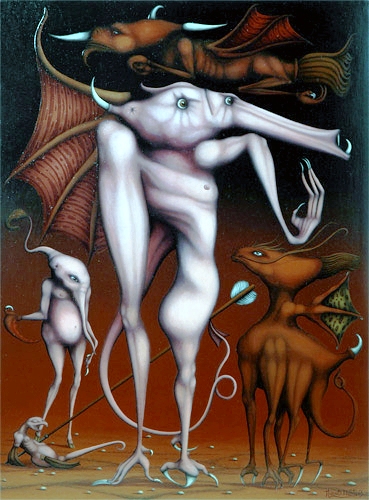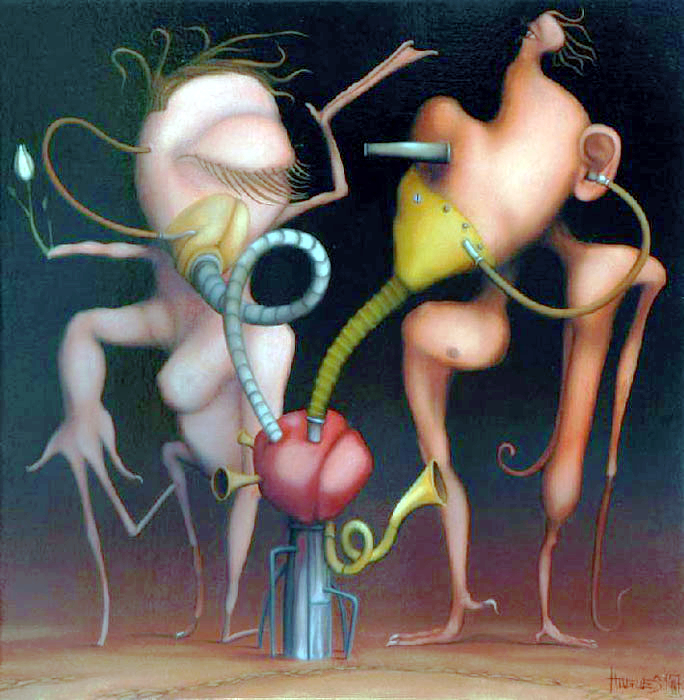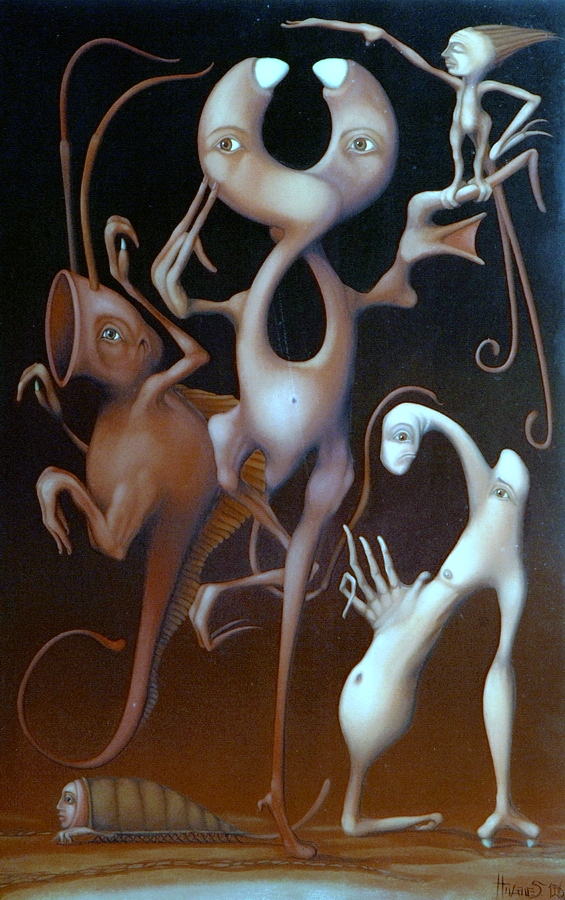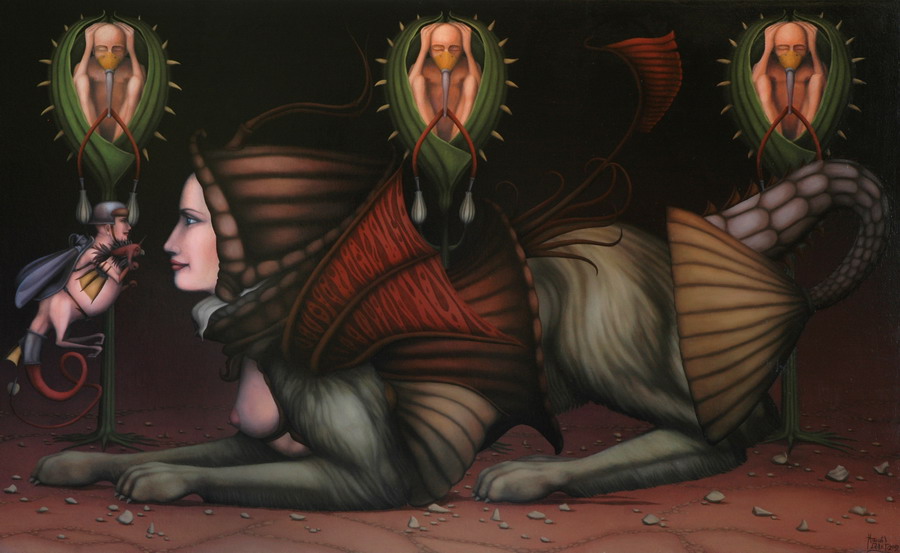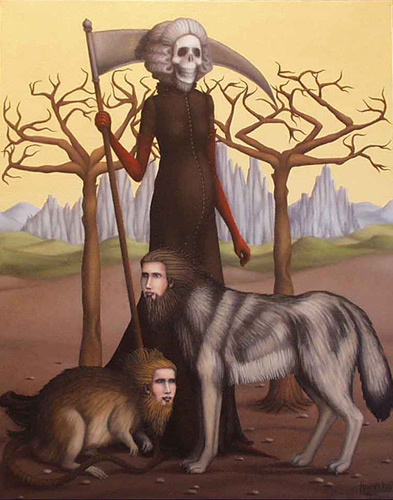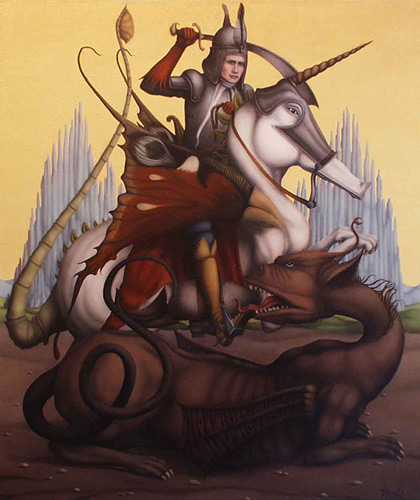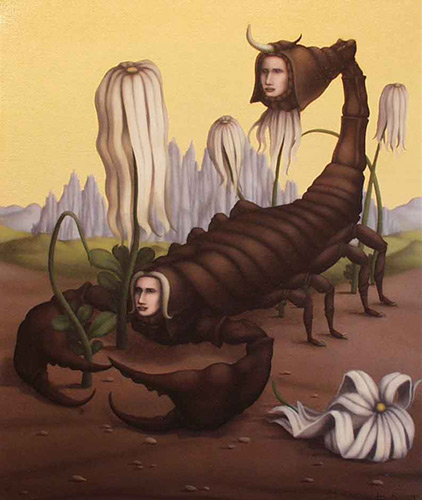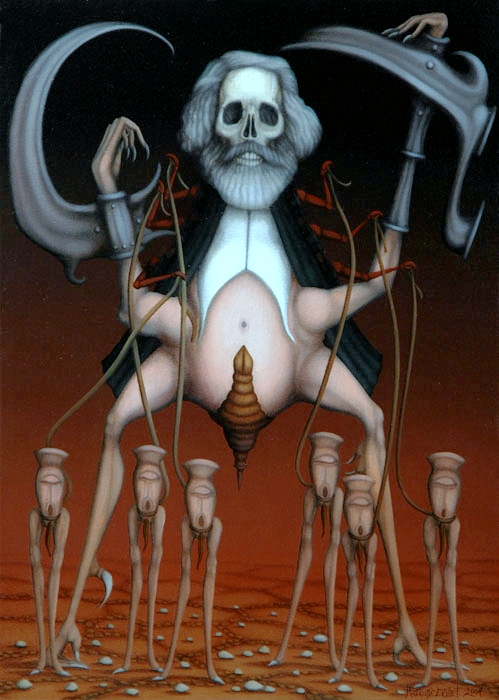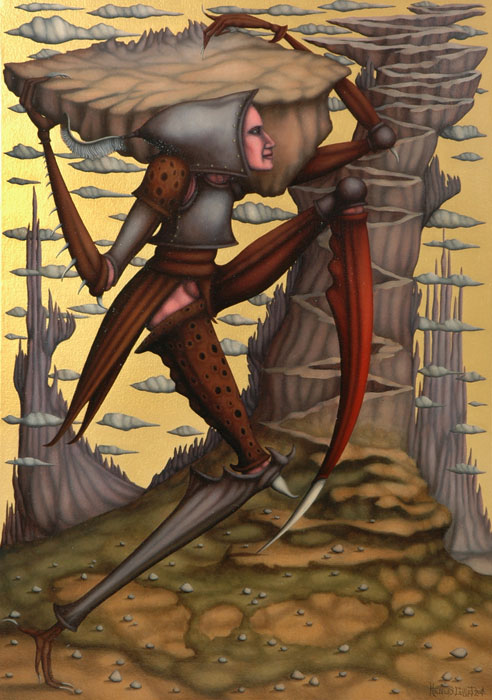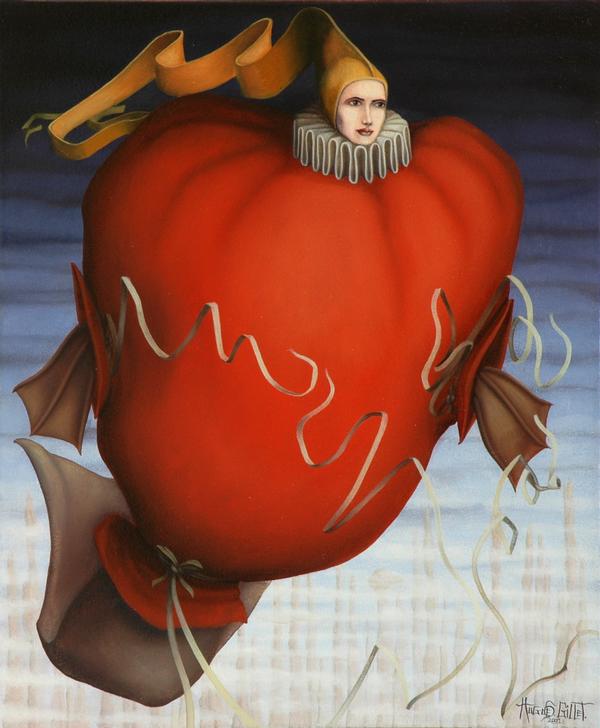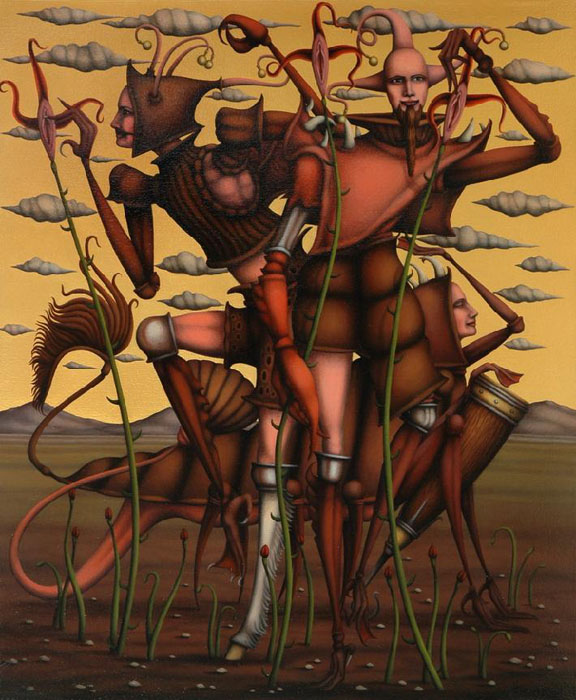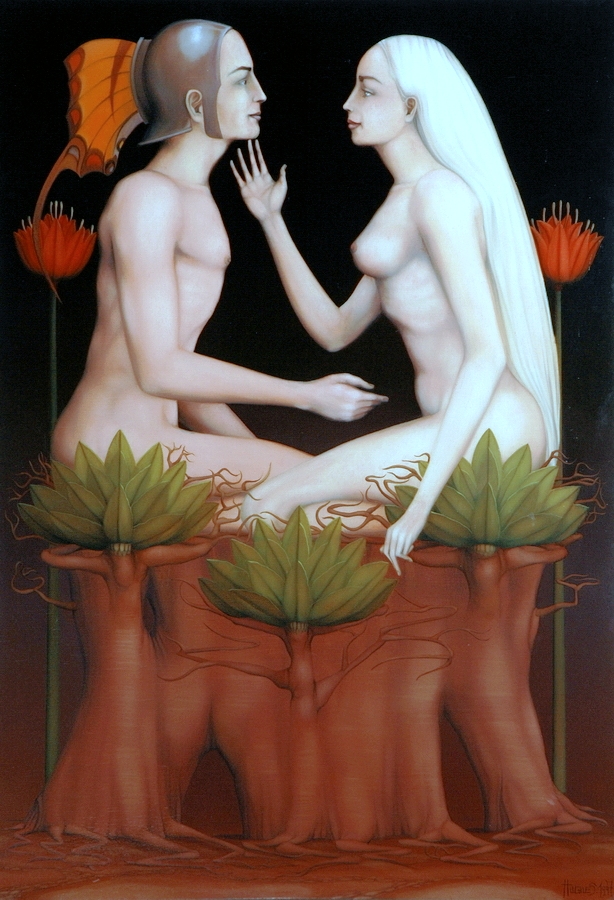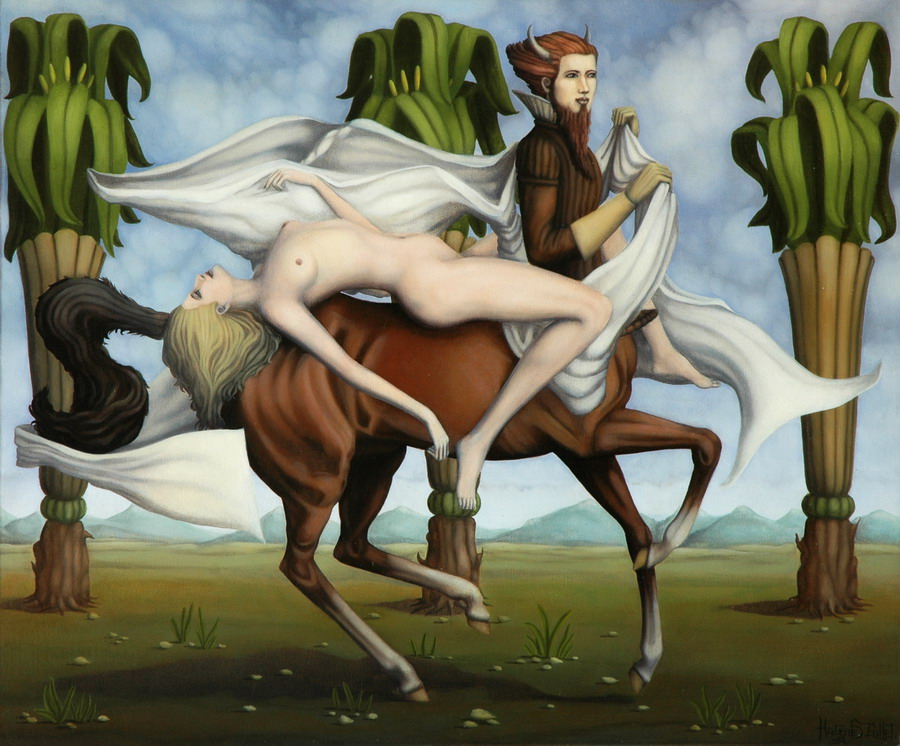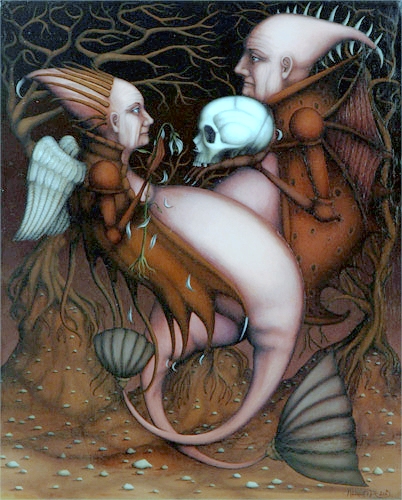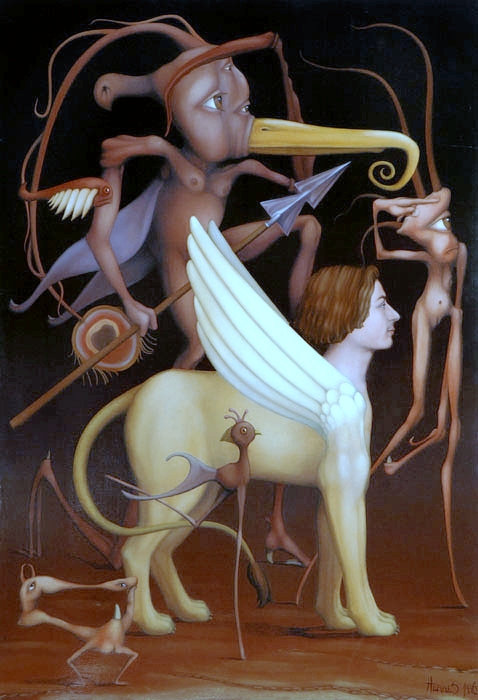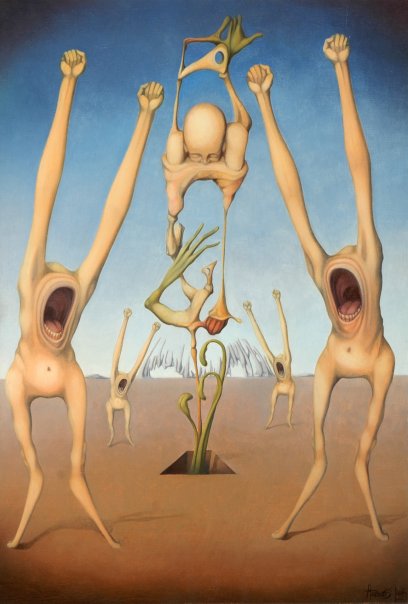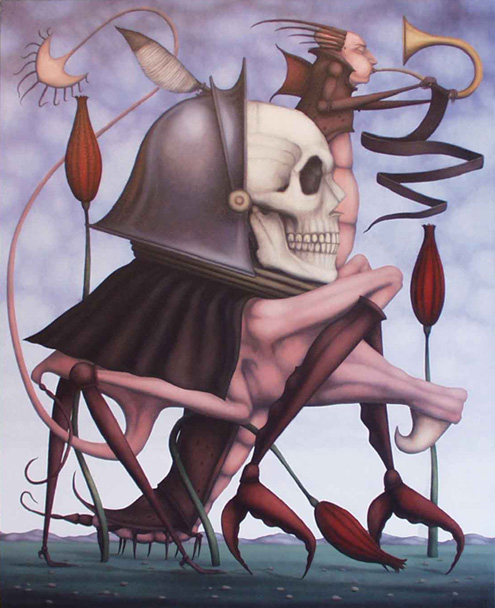 ---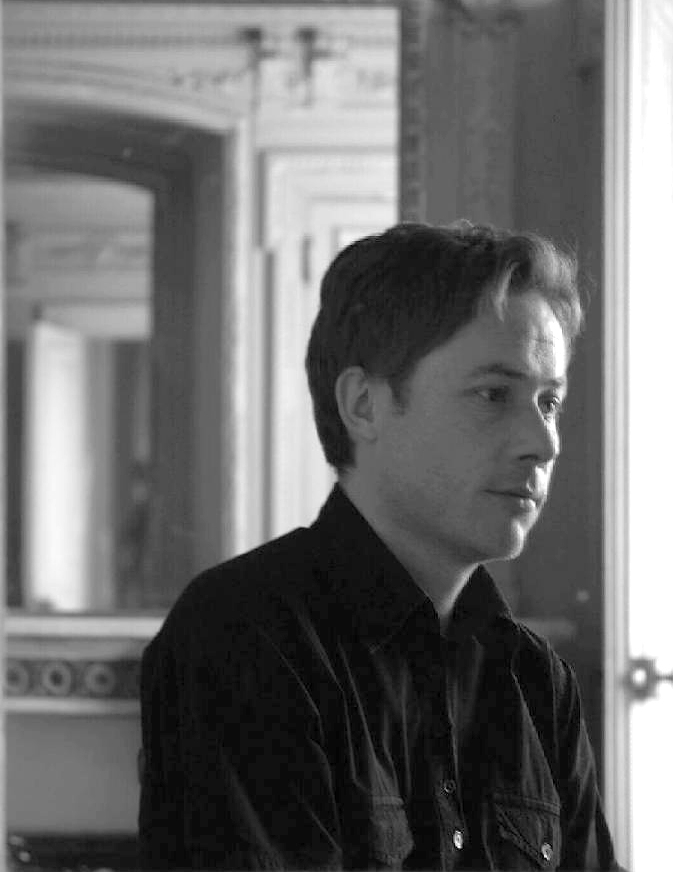 Hugues Gillet was born in France and since 1992 has devoted himself to painting.
He has exhibited successively in Monte-Carlo, sponsored by the painter Jean Carzou as part of the Contemporary Art Prize, in Ablon sur Seine, in Rouen in several galleries and at the Salon des Independants (1993-2000), in Paris at the Studio Image.
He has also had exhibitions in several other galleries and salons in France, notably in Paris, at the Musée de l'Imaginaire located at the Château de Ferrières (Seine et Marne France), in Monaco, in Japan in Tokyo and Kyoto, in Vienna in Austria, in Bavaria, Portugal Lisbon, Coimbra and Toledo in Spain.
He is also the founder with the sculptor Bruno Baratier and Kunihiko Kanoh of the international association Artis Fictae Turma dedicated to French and International Contemporary Fantastic and Visionary Art.