The Surrealism Website
Jean-Pierre Alaux (1925-)


---
---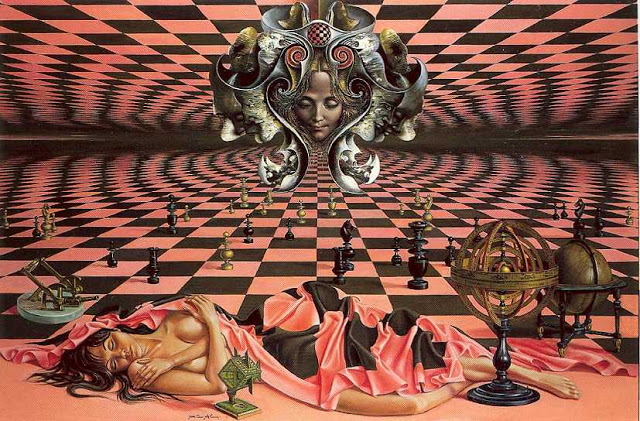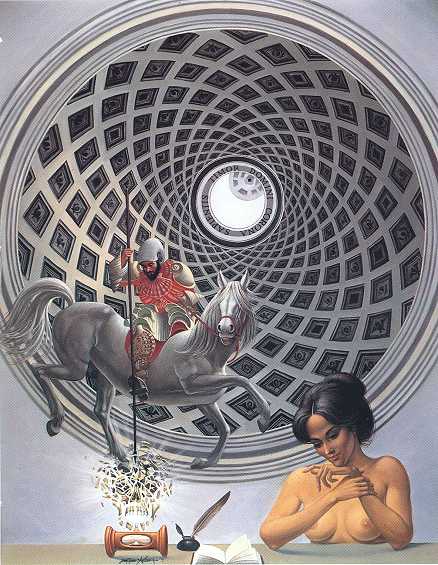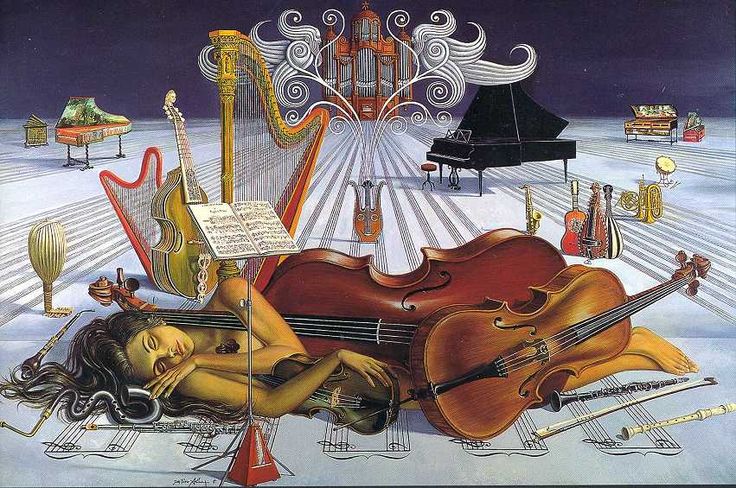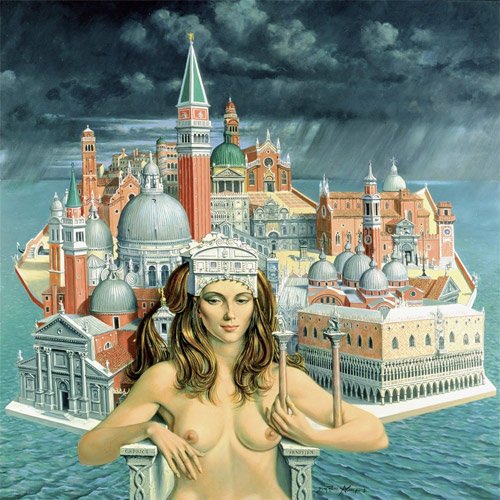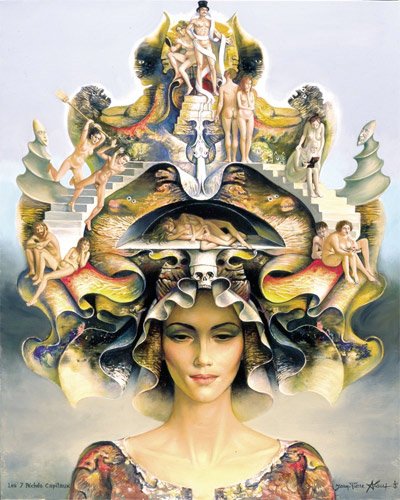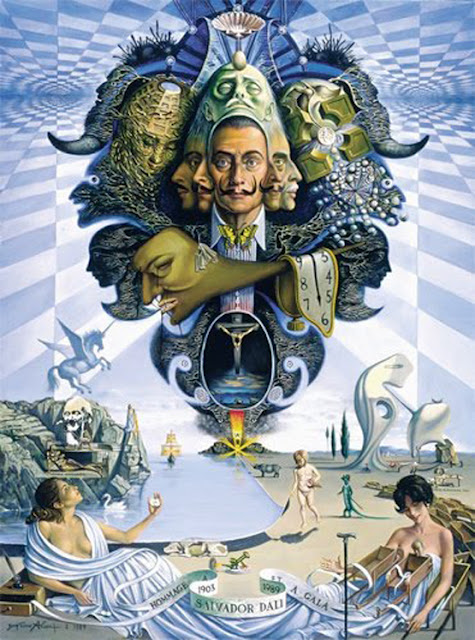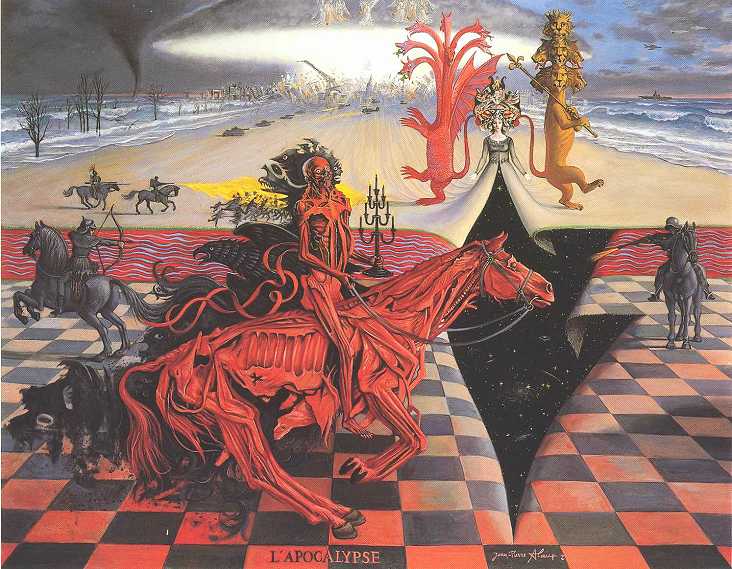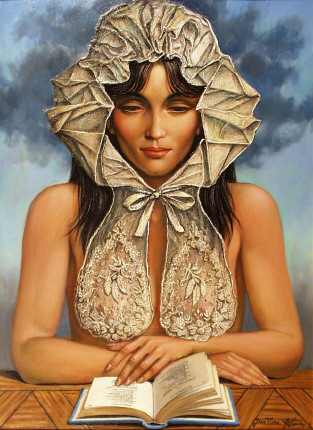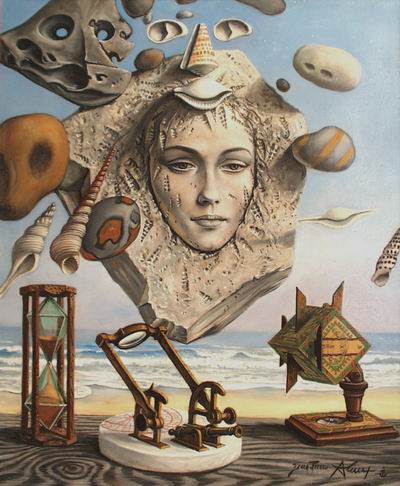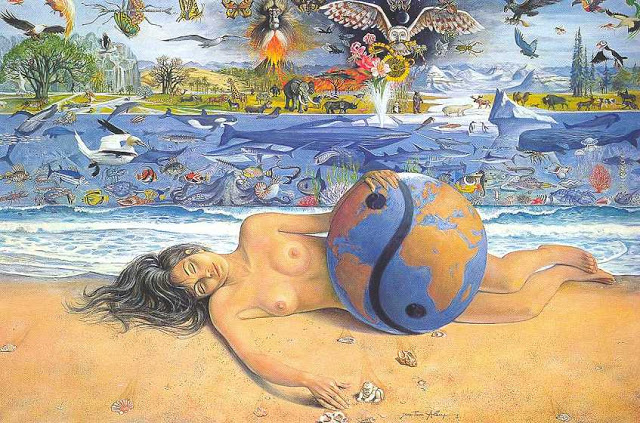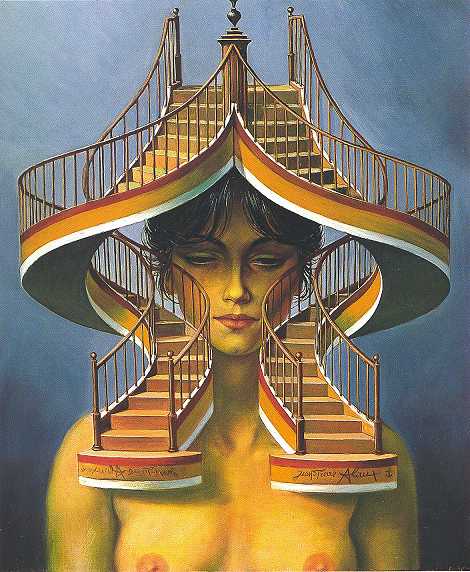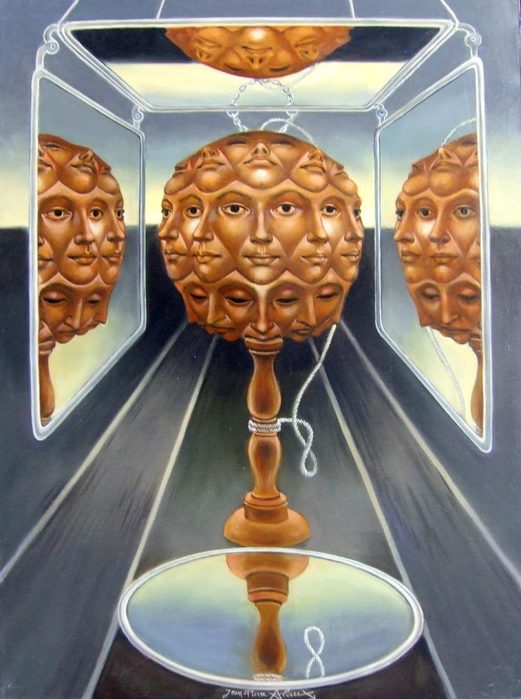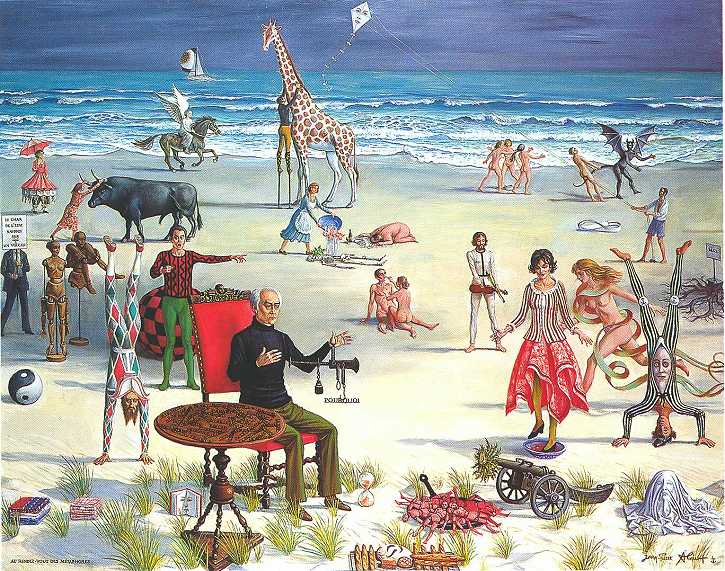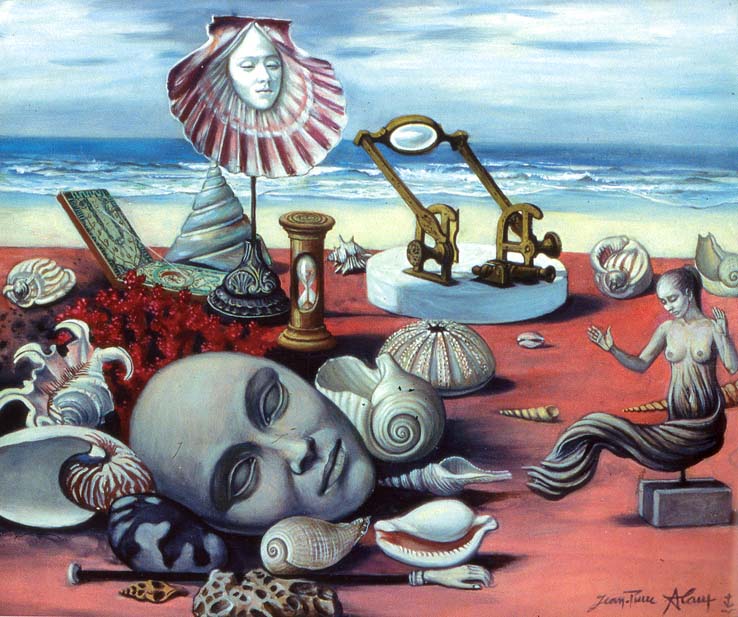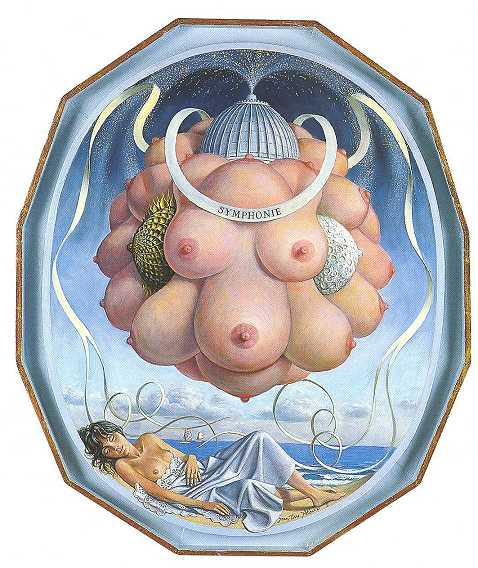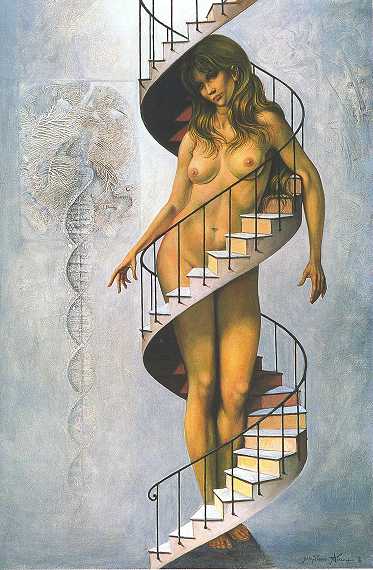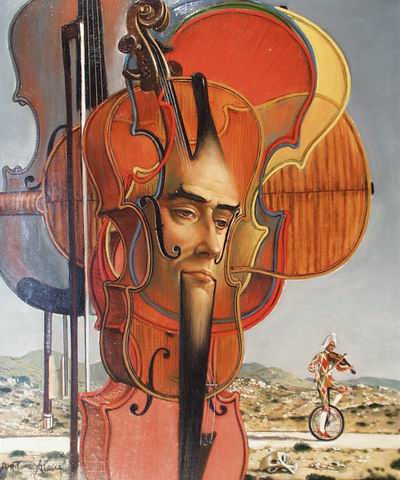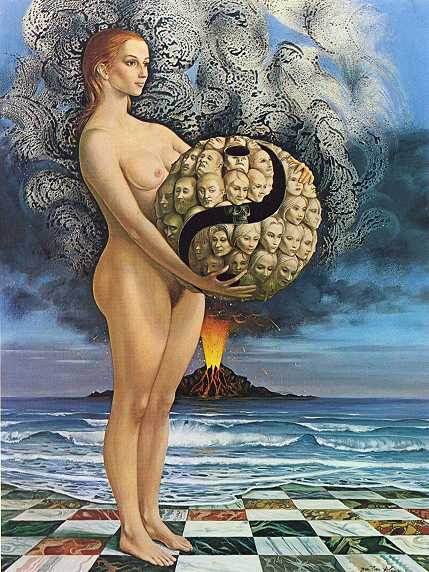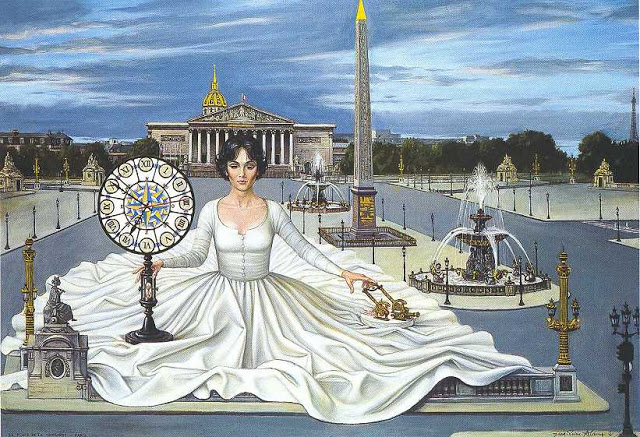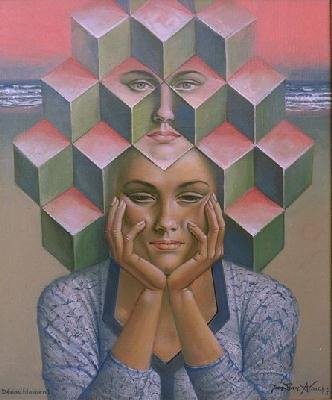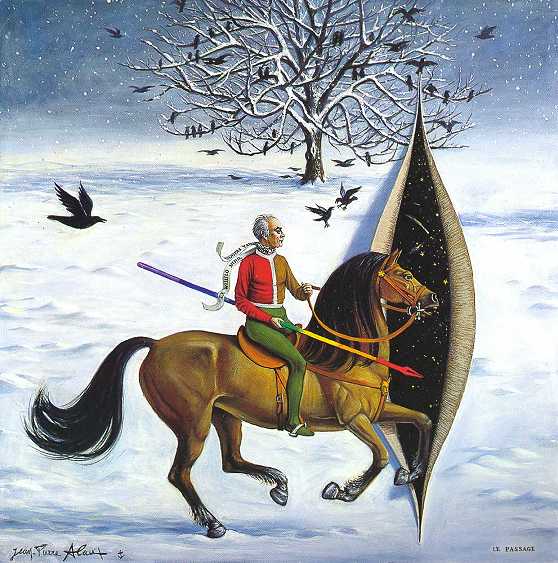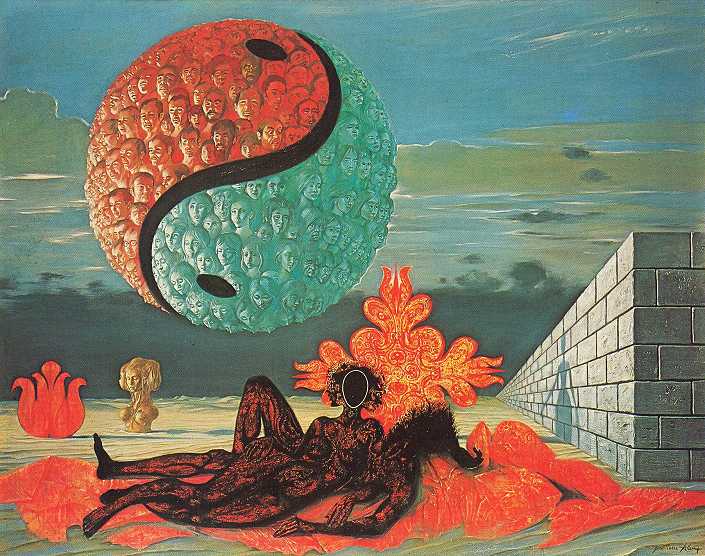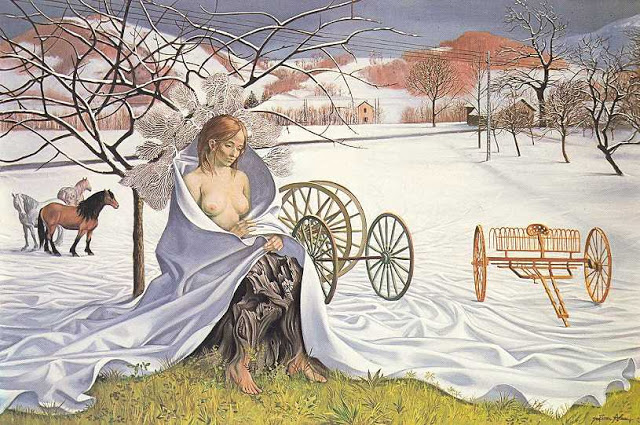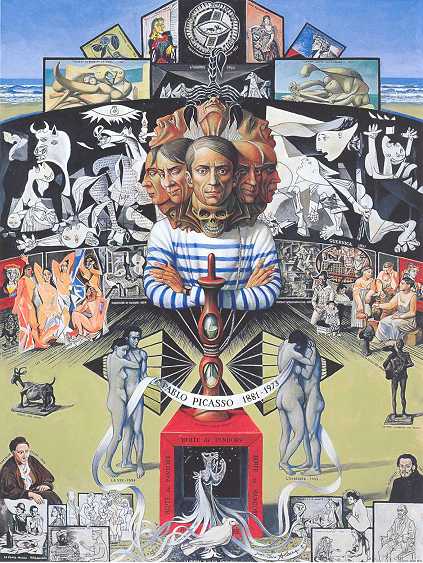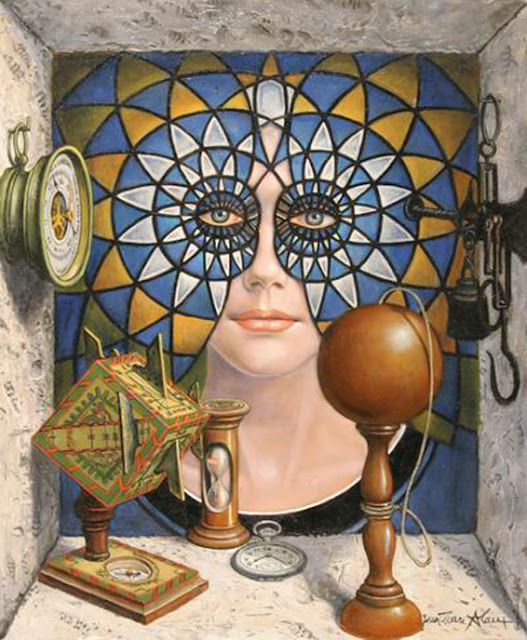 ---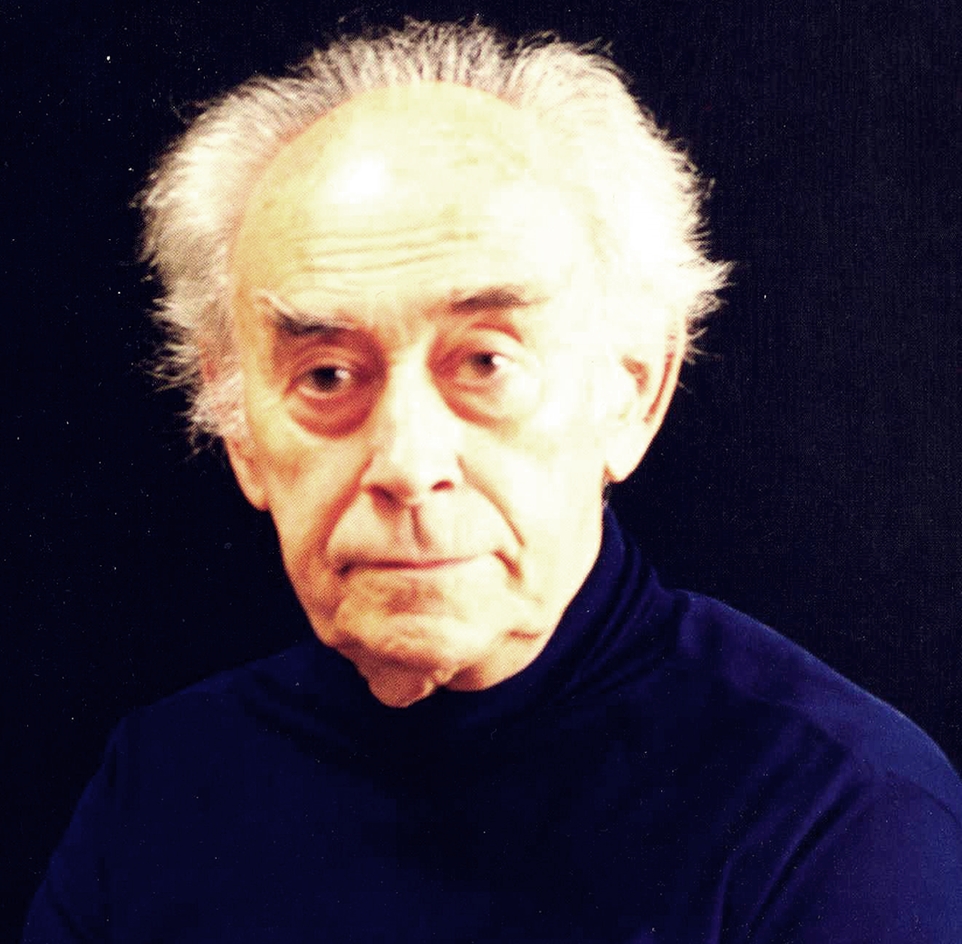 Jean-Pierre Alaux was born at La Ciotat, France. He is a direct descendant from a family of painters or architects dating back to the beginning of the 18th century.
He attended a Dominican high school, and after became eligible for assistance from the Fine Arts National School in Paris where he worked in the studio of Jean Dupas from 1943-1949.
To support his studies, he made painting of small figurines, lids for boxes, glass paintings and even thirty scenes from the life of Christ for the Archdiocese of Paris.
In 1947 he made a bicycle tour of Italy with his workshop comrade Frédéric Vidalens. They went to Rome, Florence, Assisi, Viterbo, Siena and Arezzo Piero della Francesca and spend a week at the Villa Medici.
His art style draws on surrealism and magical realism. He is especially drawn to works with female characters in landscapes.
He is a member of the Board of the Salon d'Automne, of the ADAGP, a Member of the Committee of the Salon du Dessin et de la Peinture a l'Eau and the Société Nouvelle des Beaux-Arts. He participates each year in the major salons of Paris and Province and exhibits abroad (Japan, USA).
Many towns in France have awarded him a prize, or a medal. He has works in private collections around the world and purchased by the French State, the City of Paris, the Musée d'Art Moderne de Paris, the Musée de la Marine, the Musée Rapin (Villeneuve-sur-Lot), the Musée Ueno ( Japan), the Town Hall of Challans.
Jean-Pierre Alaux was also made a Chevalier of the Legion of Honor.