The Surrealism Website
Juan Carlos Liberti (1930-2014)


---
---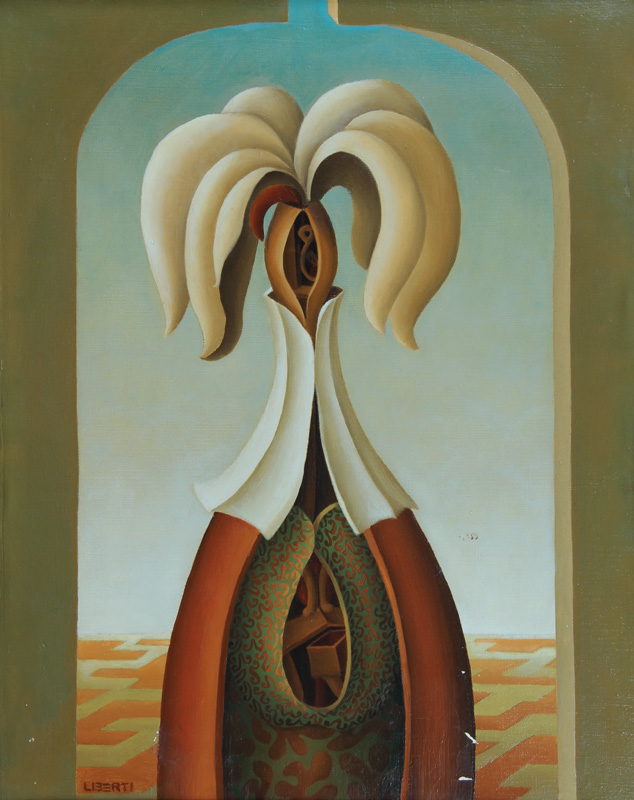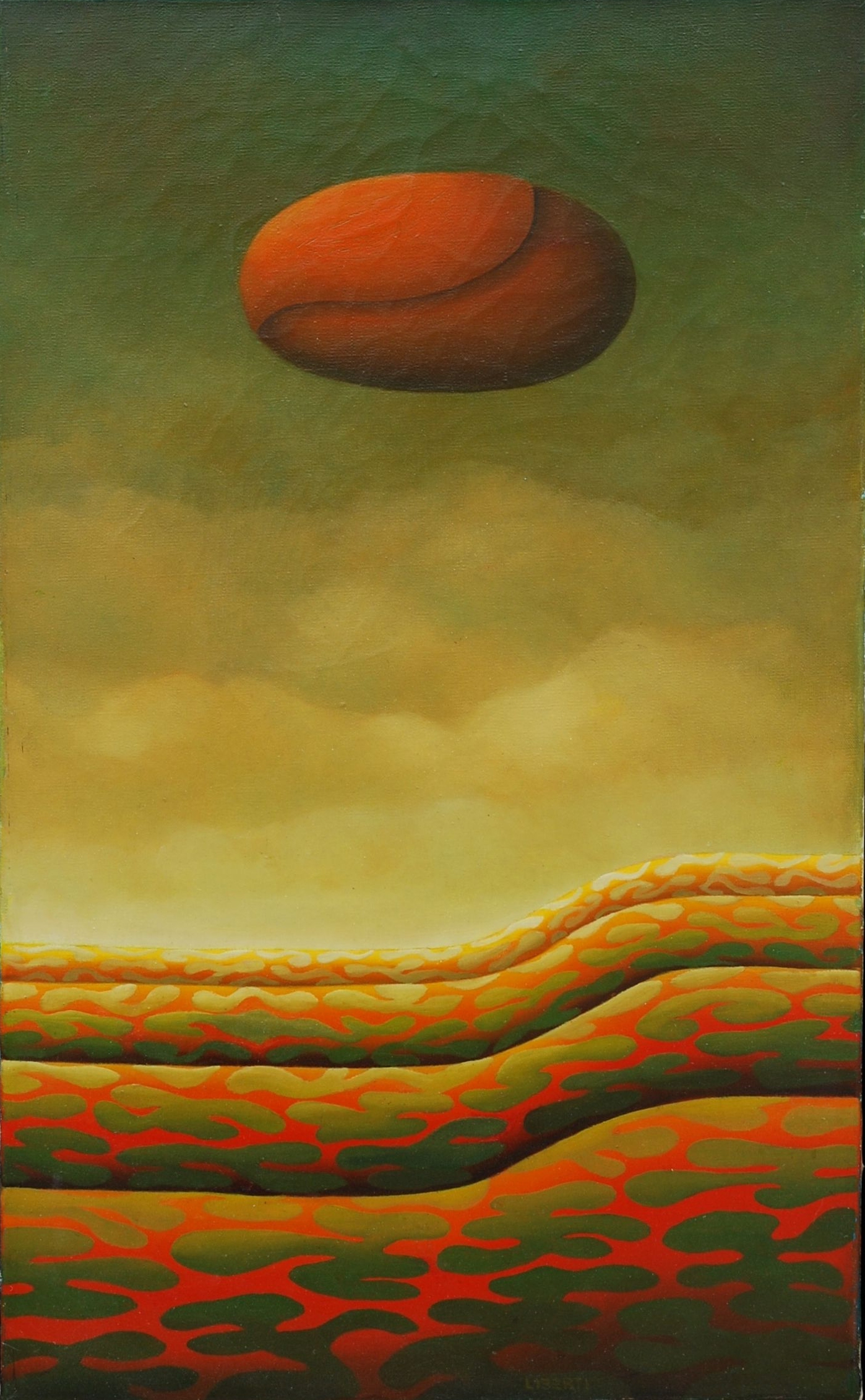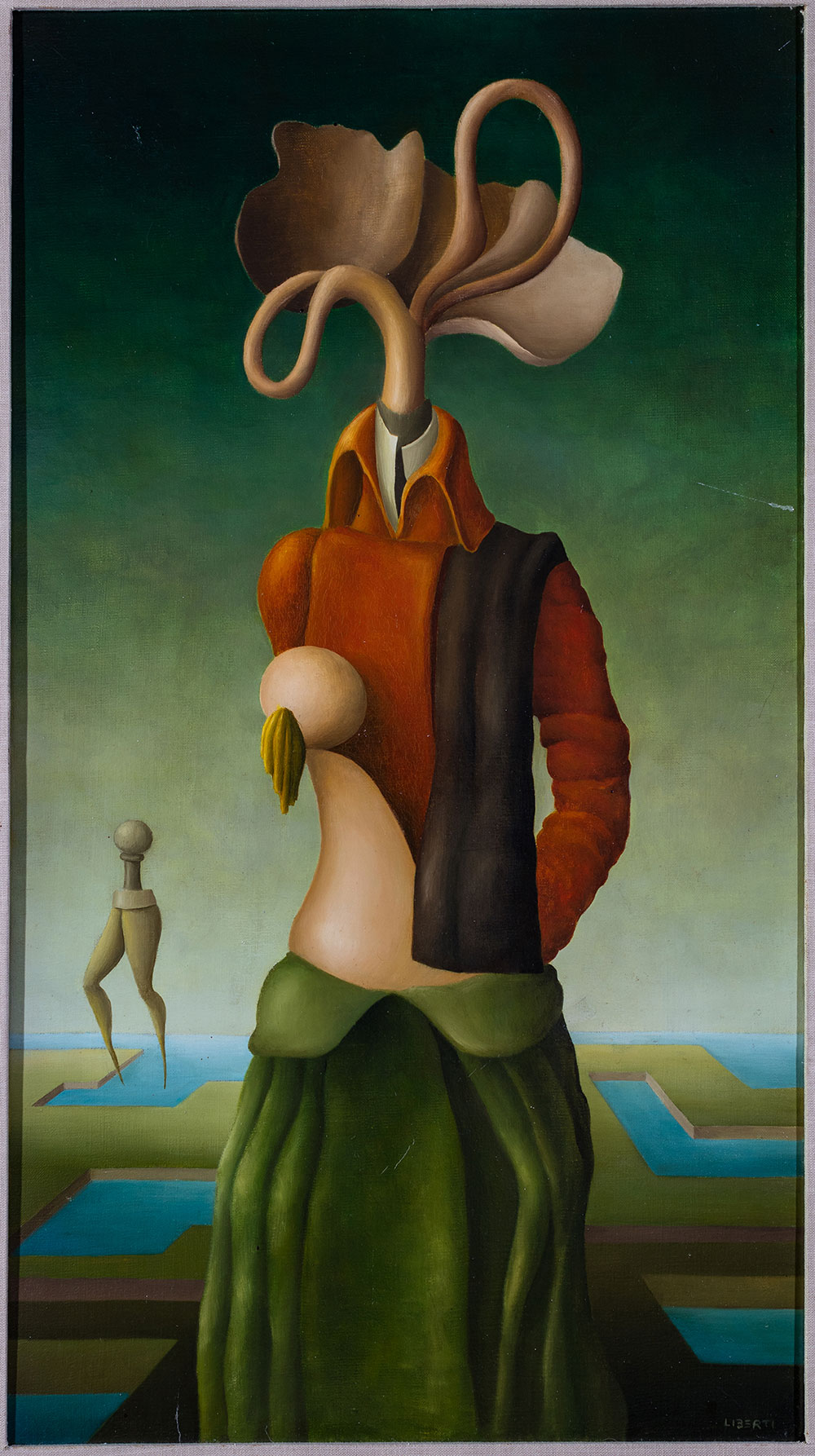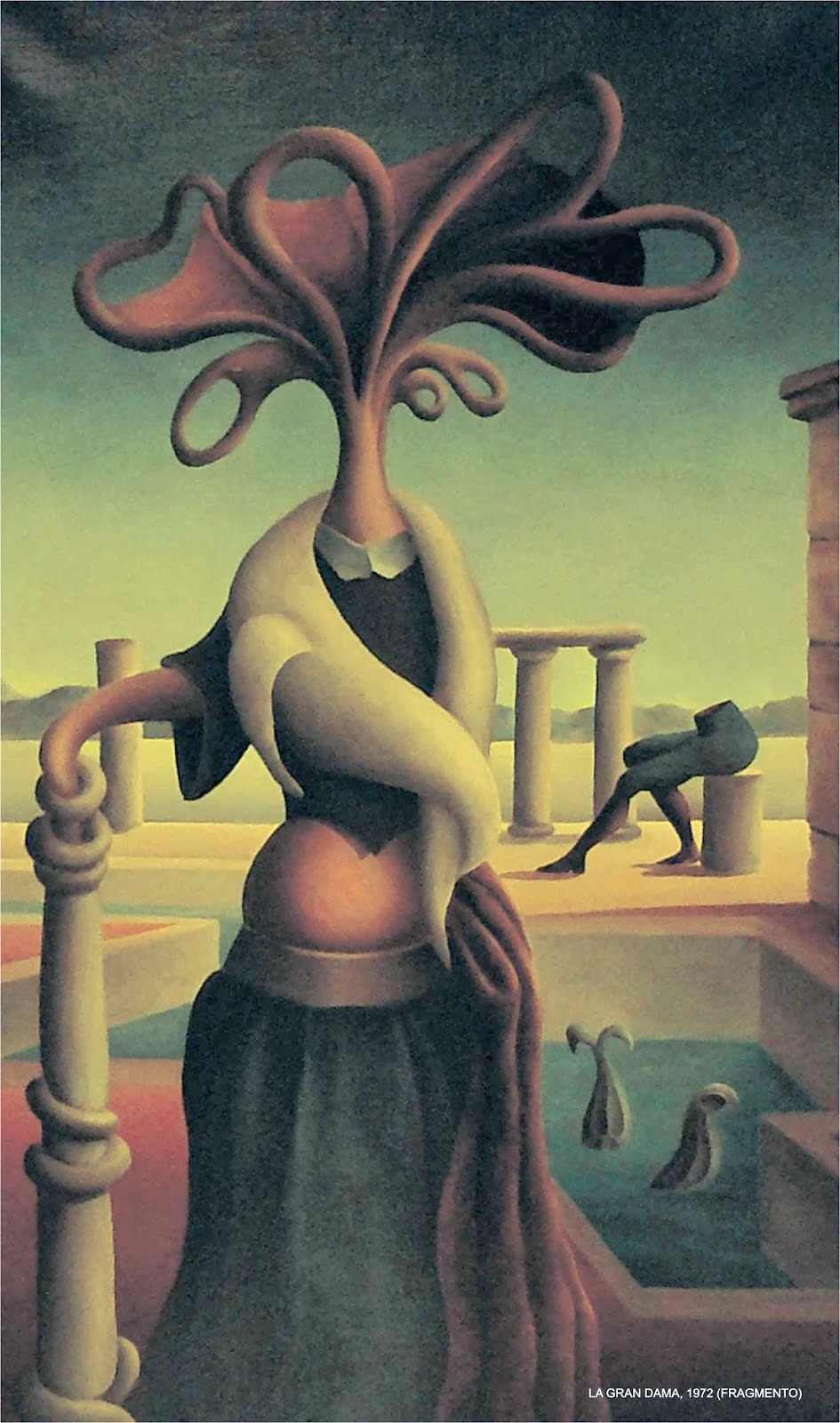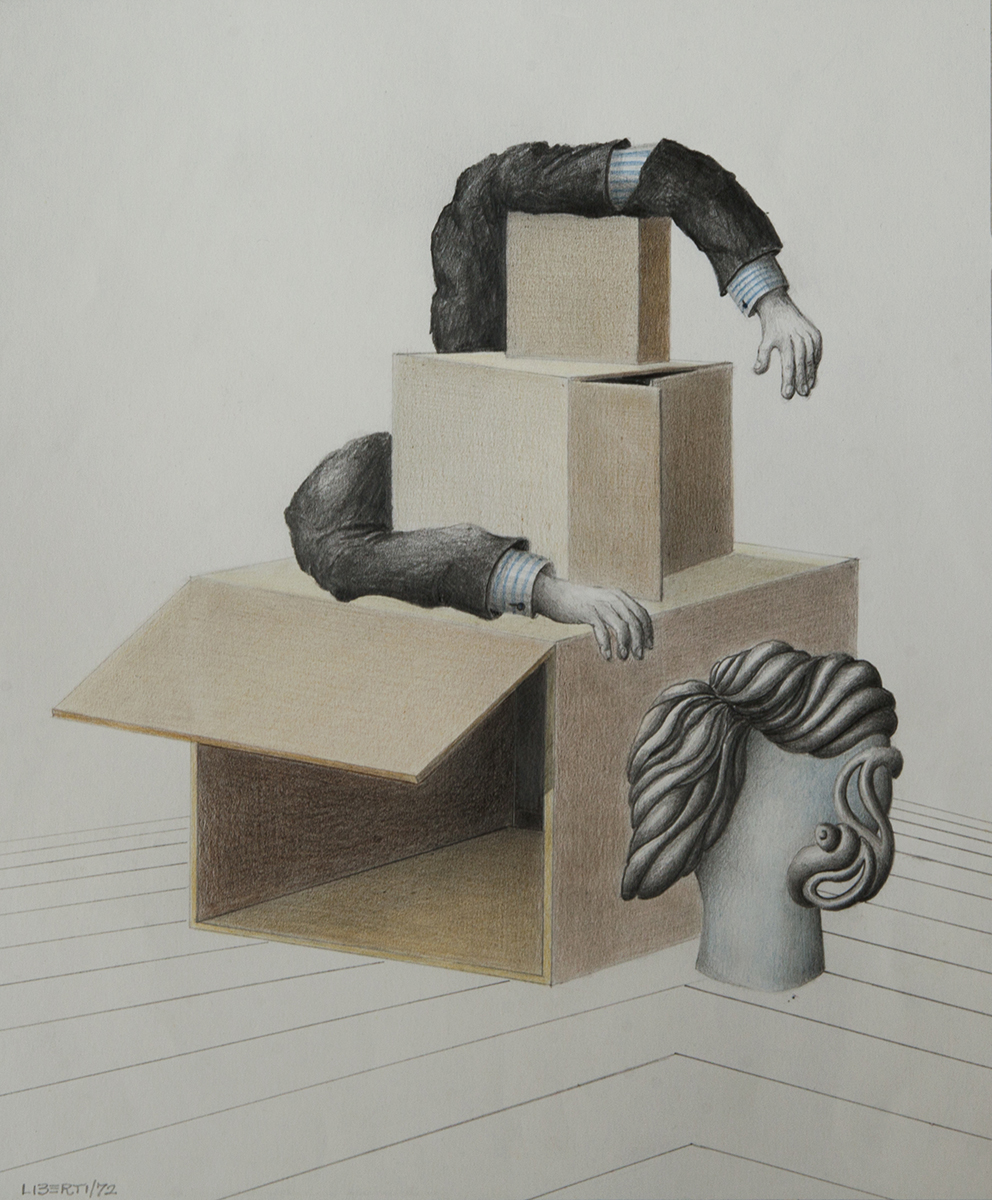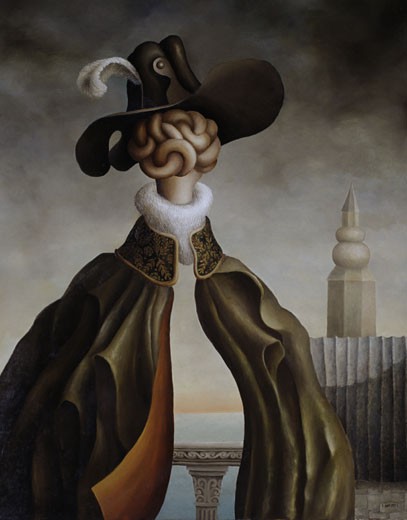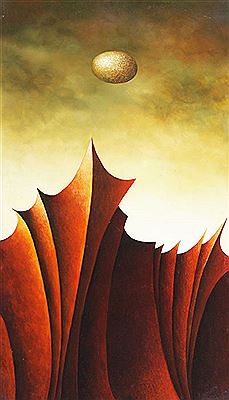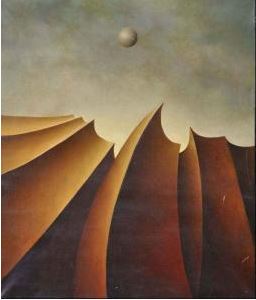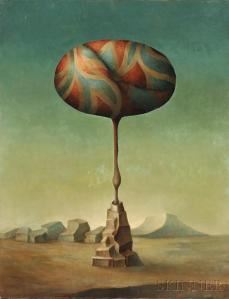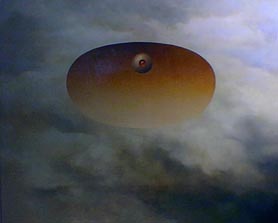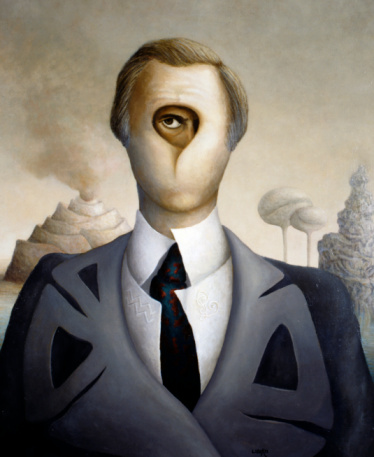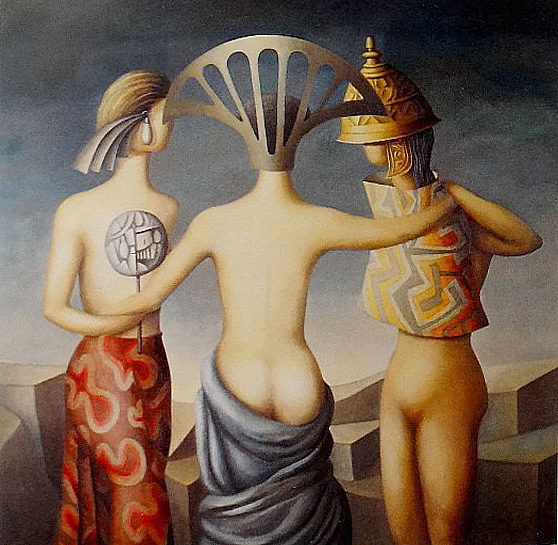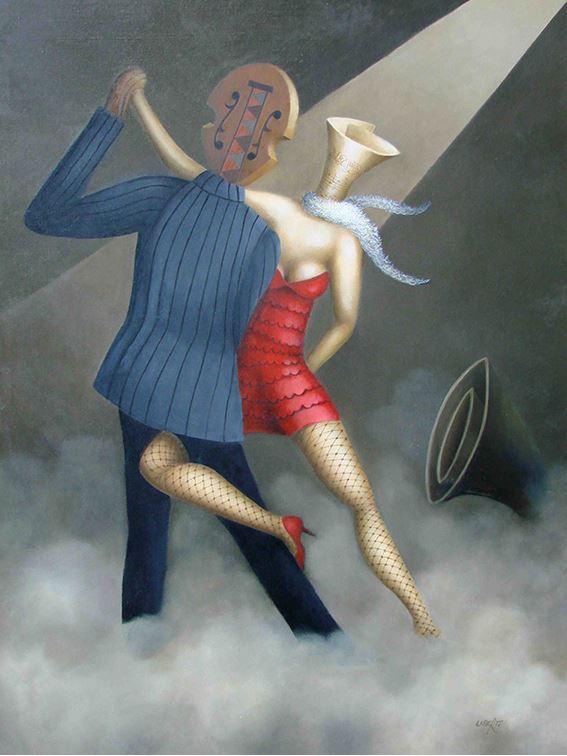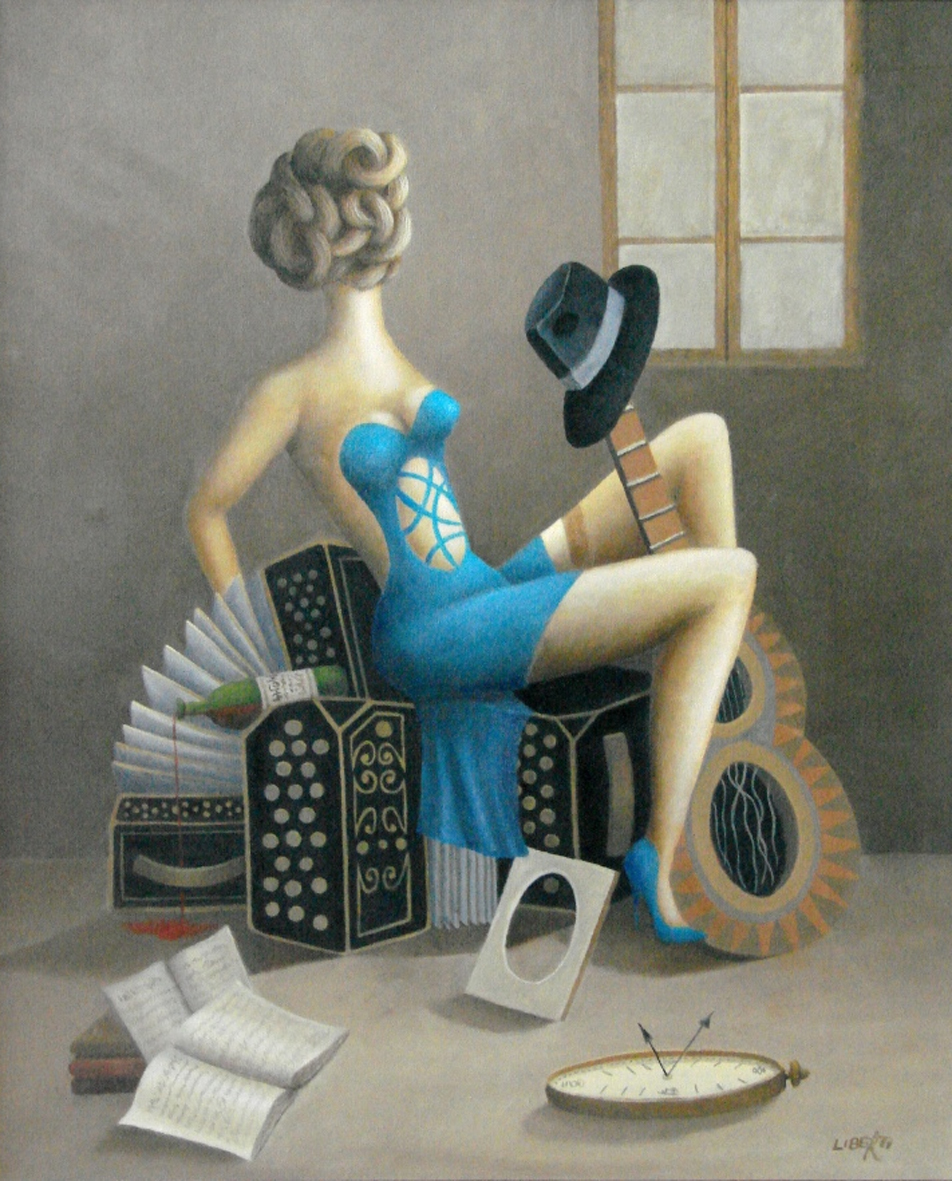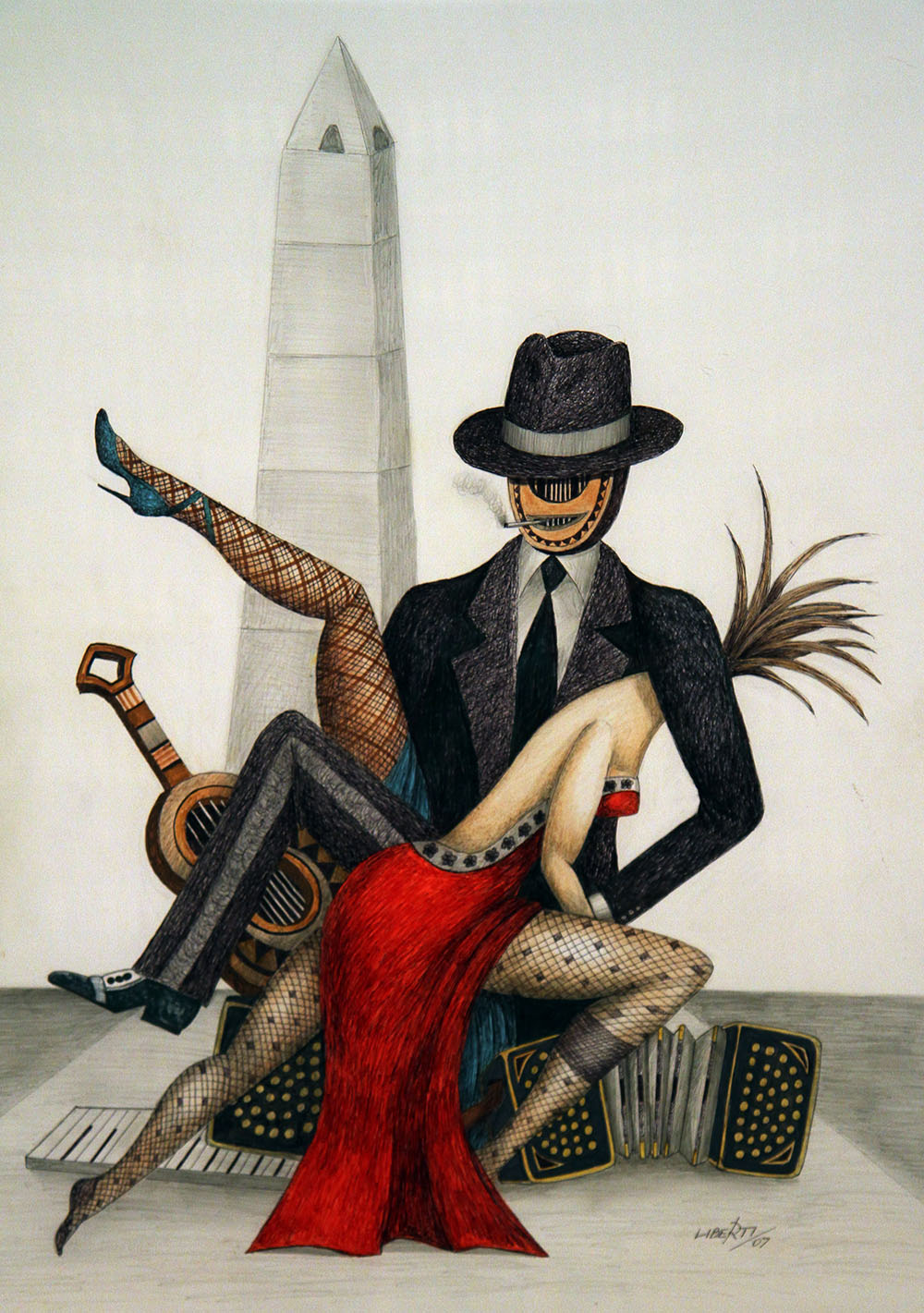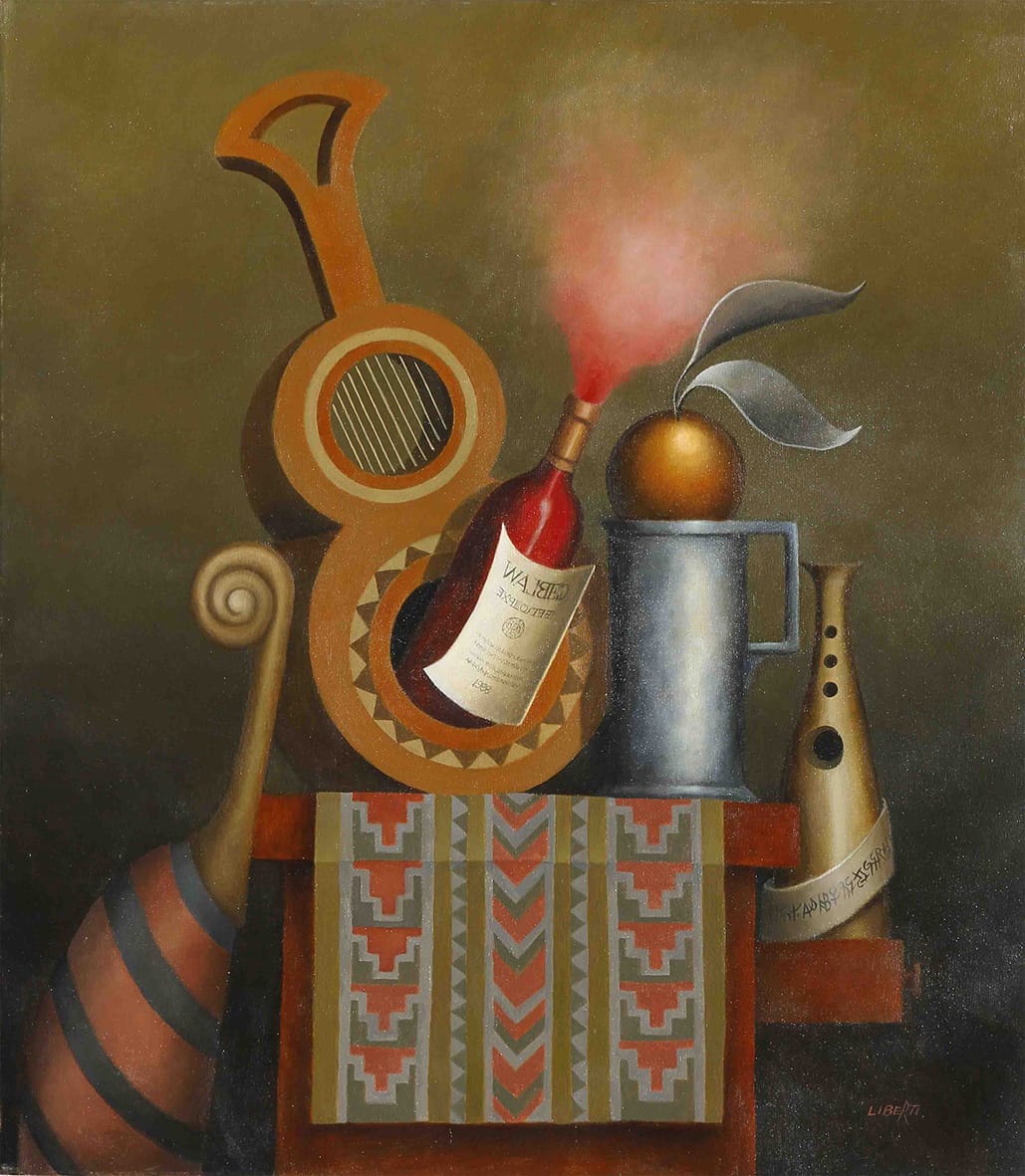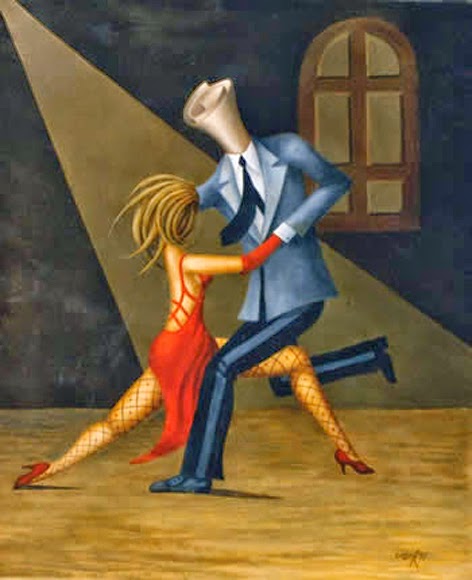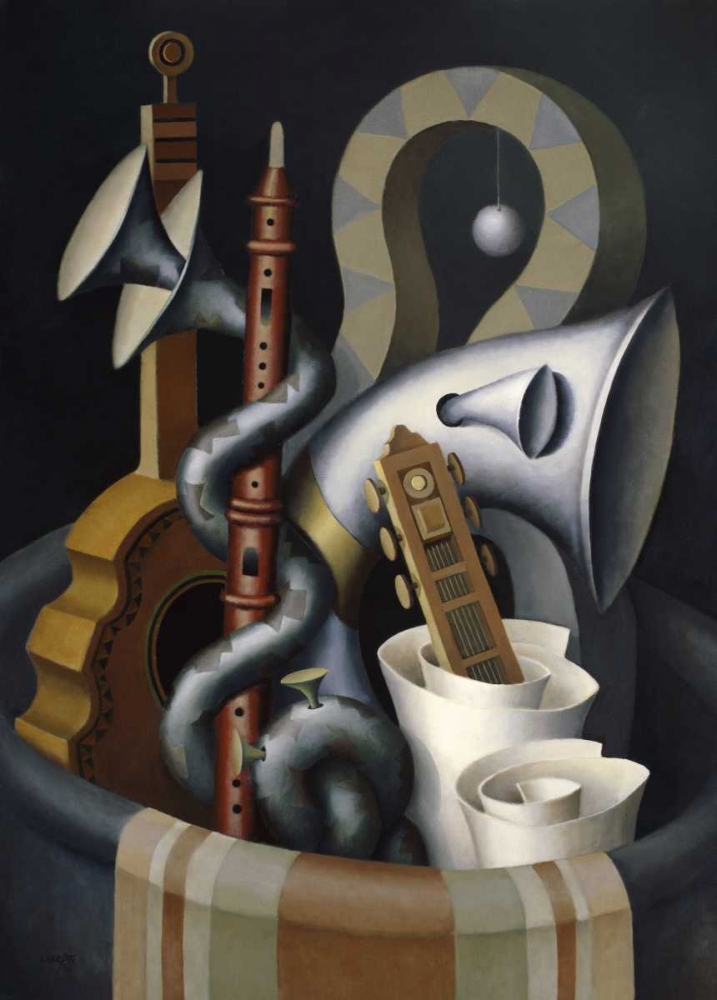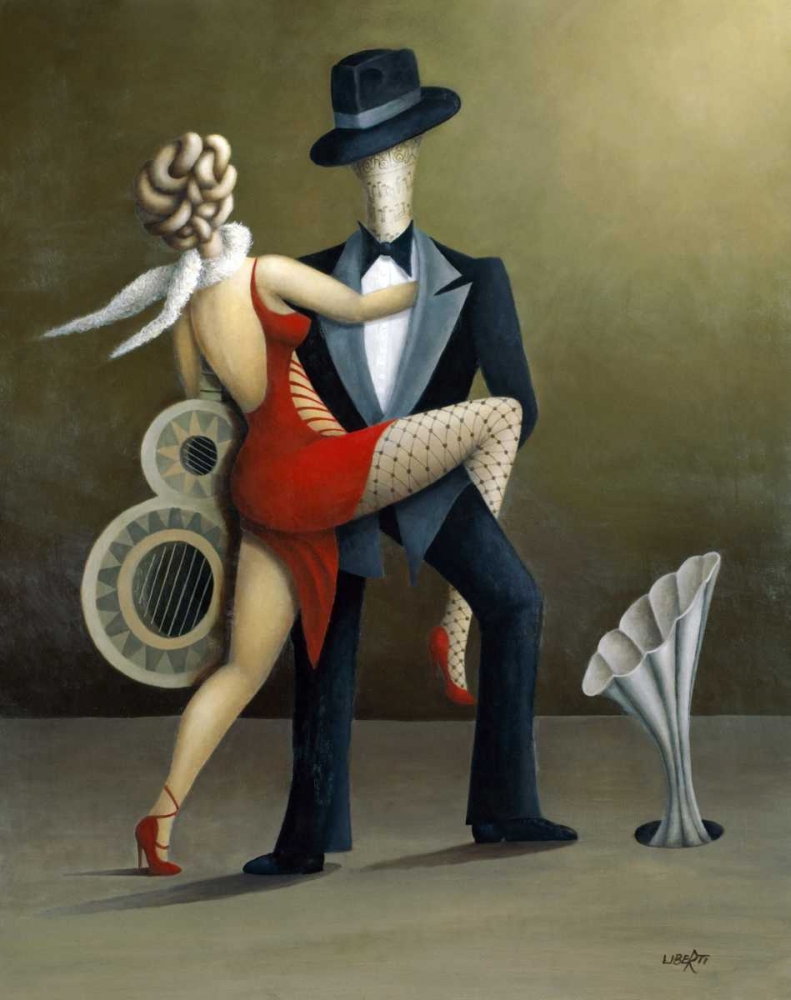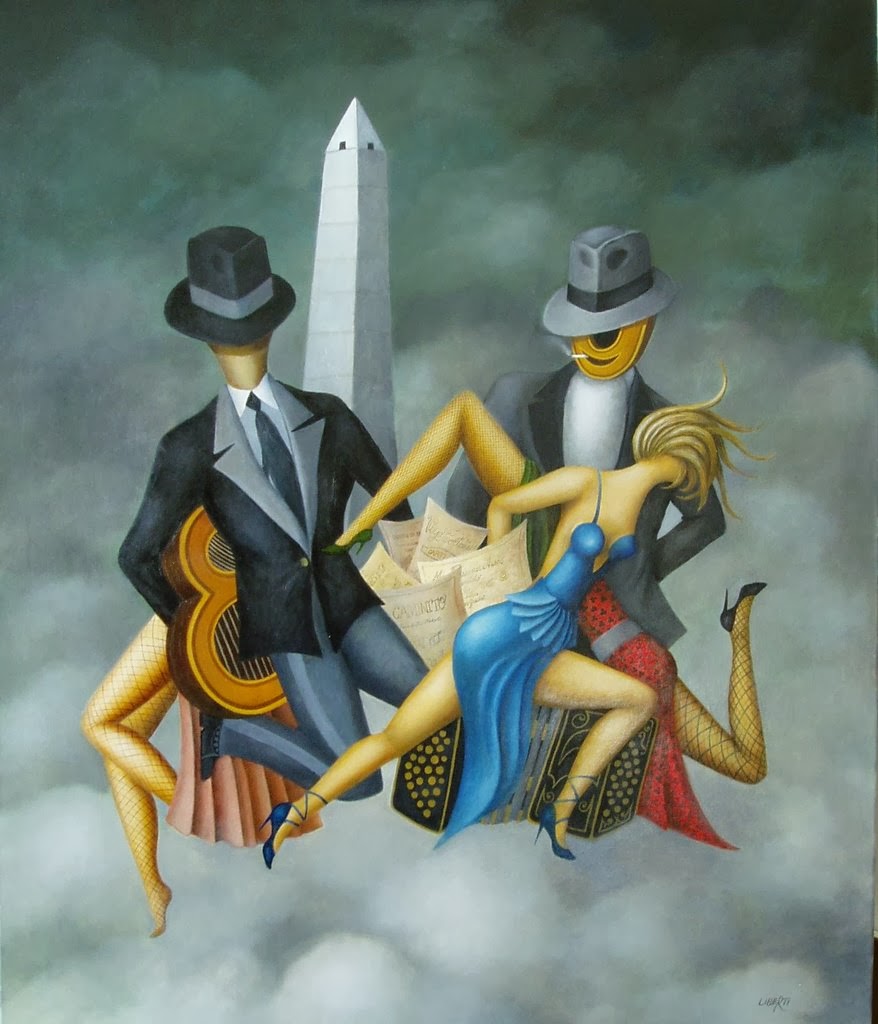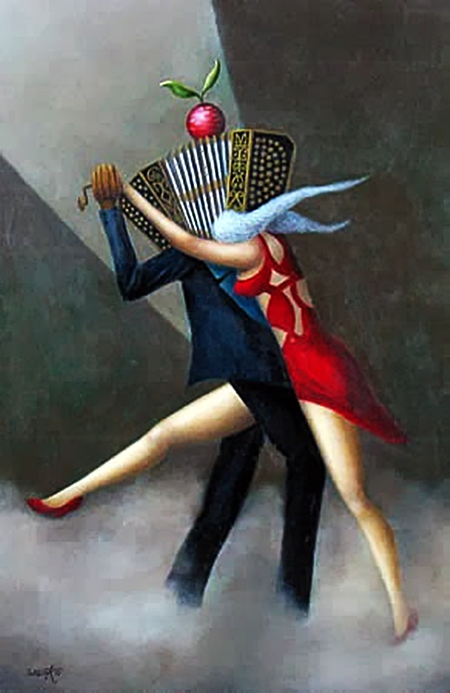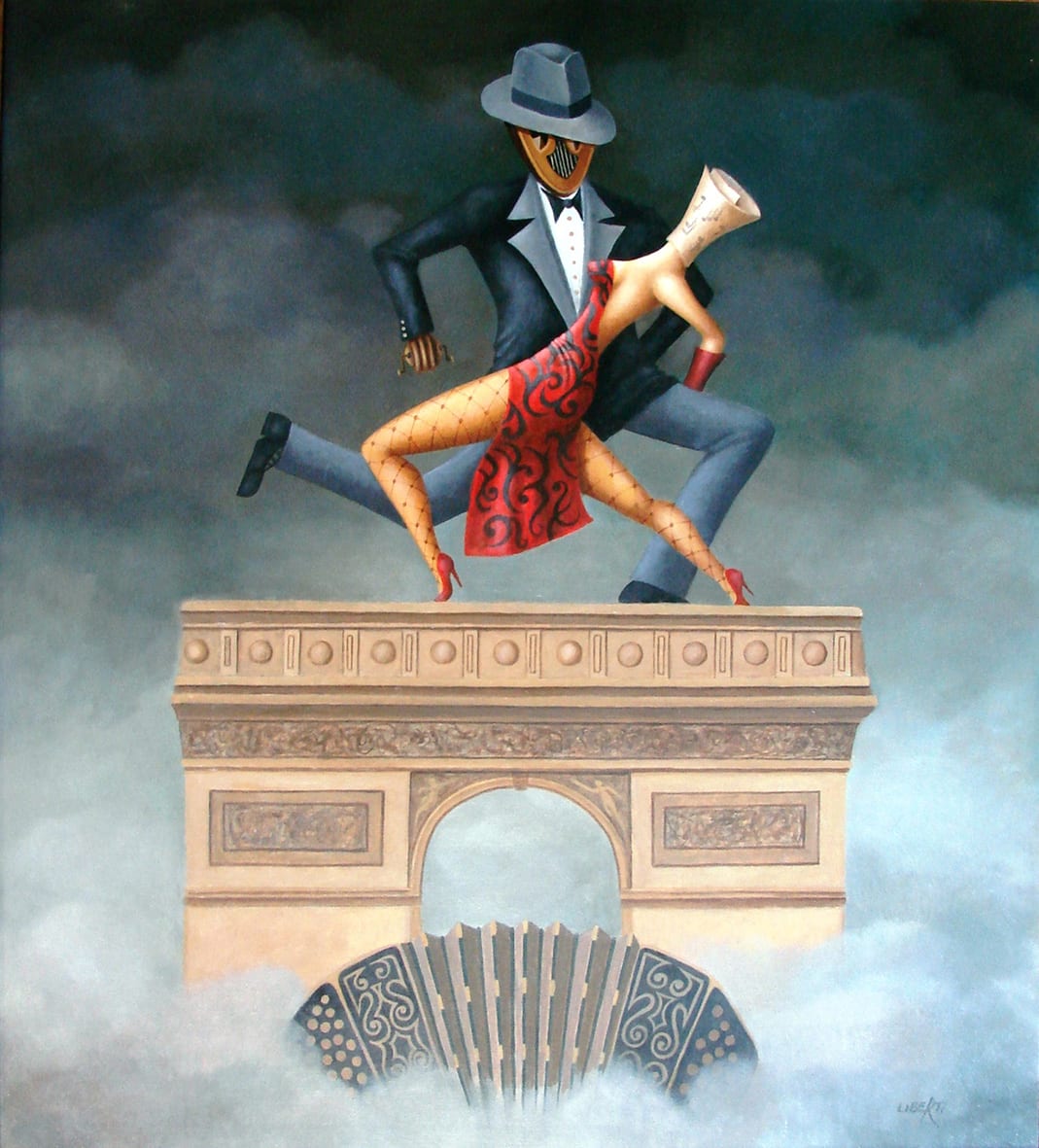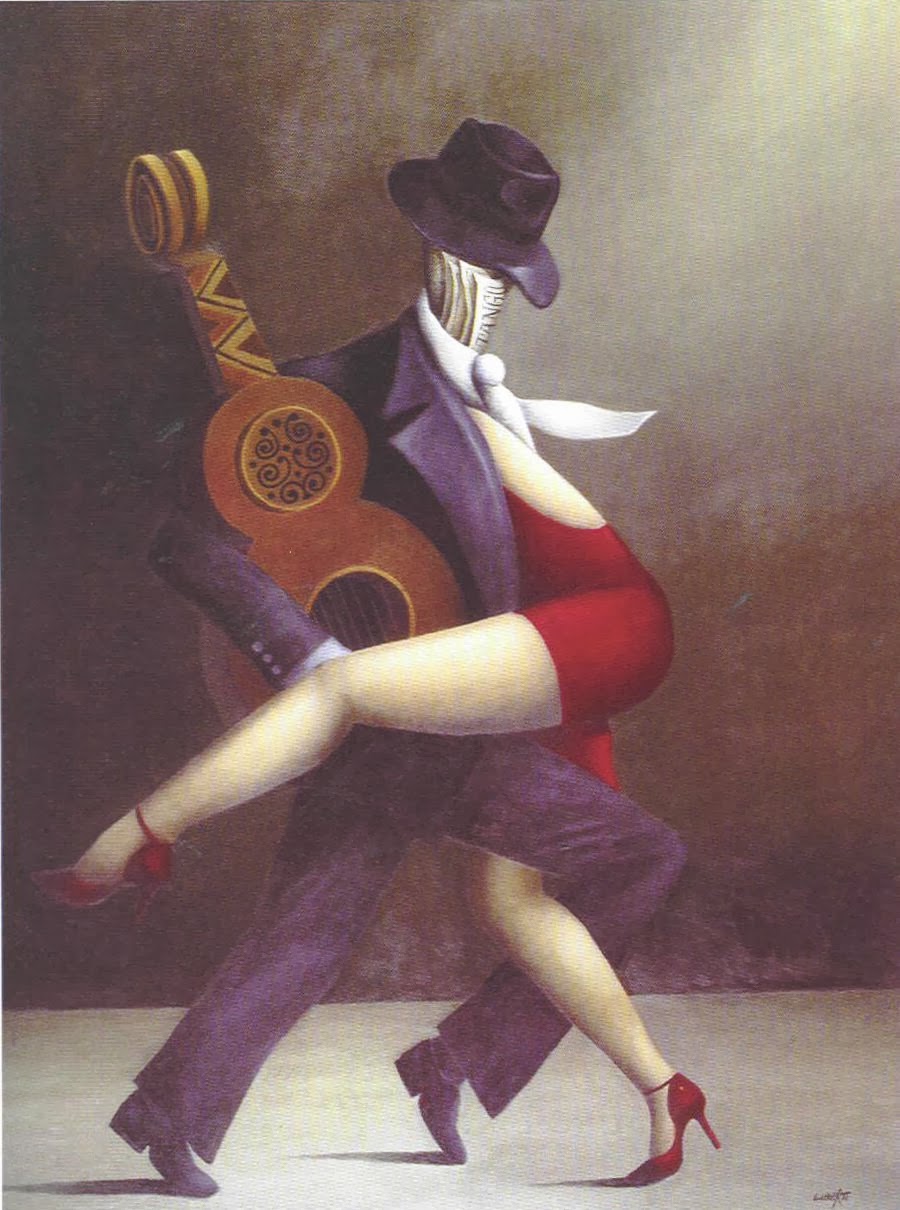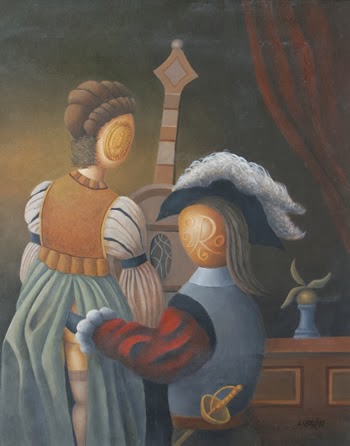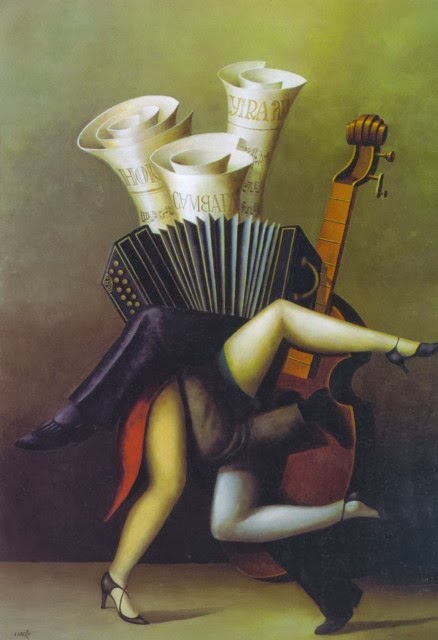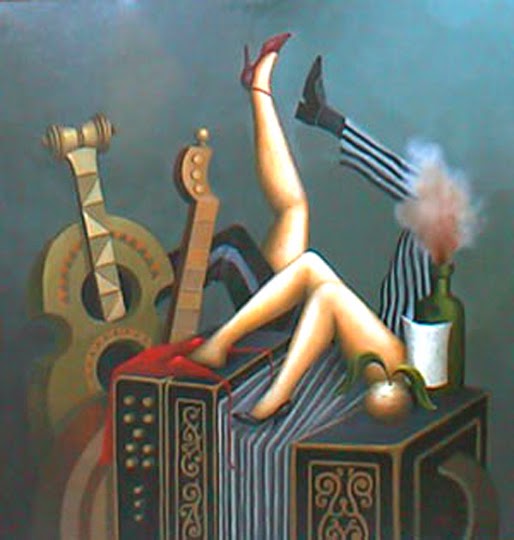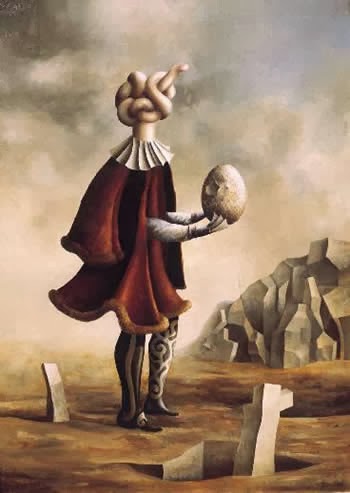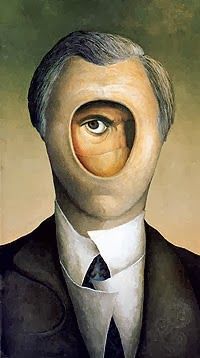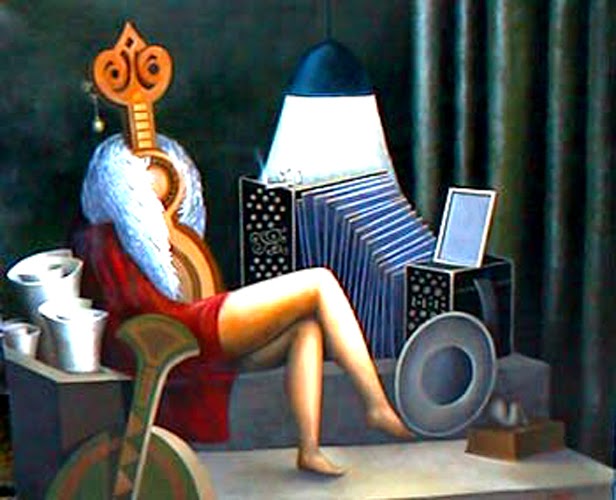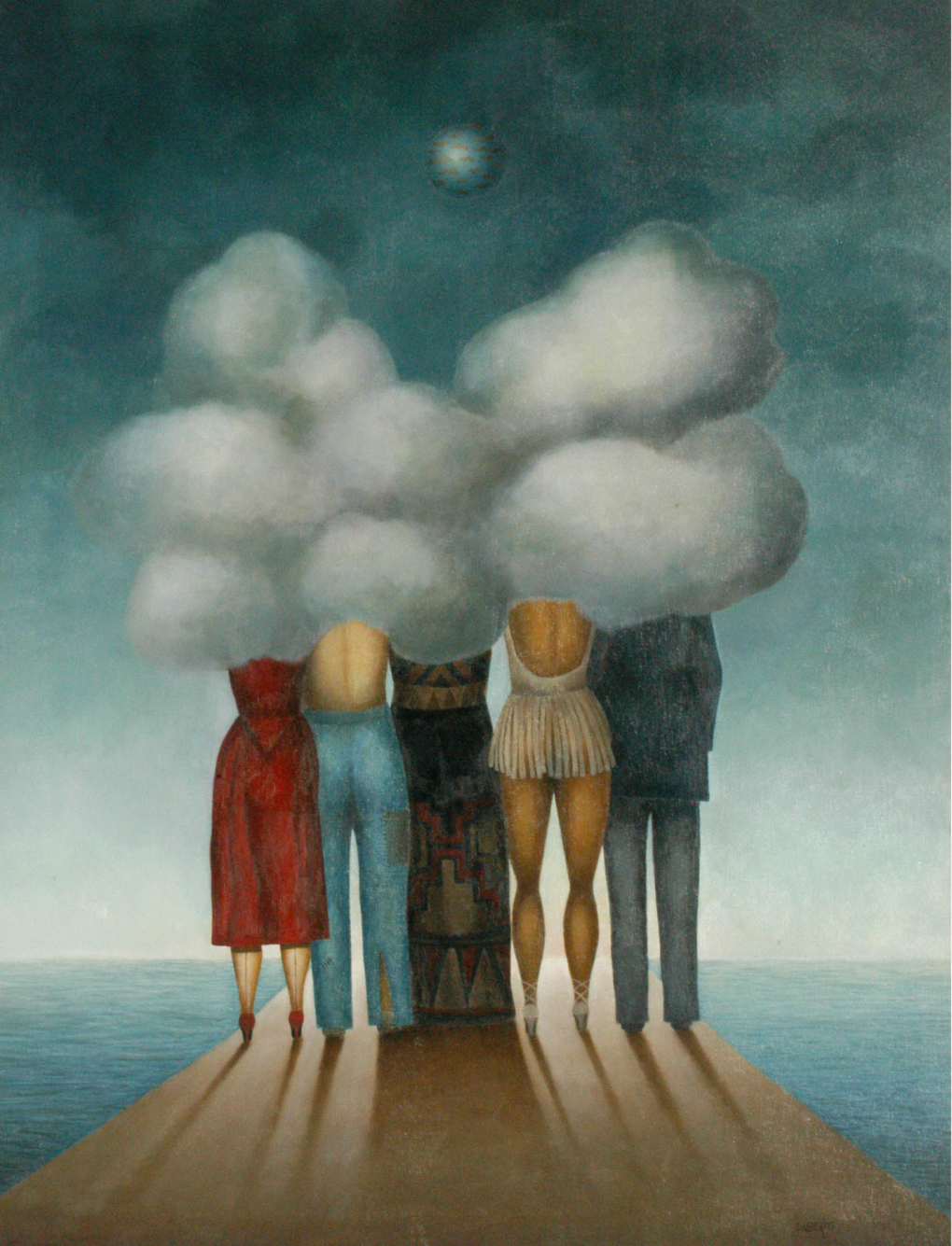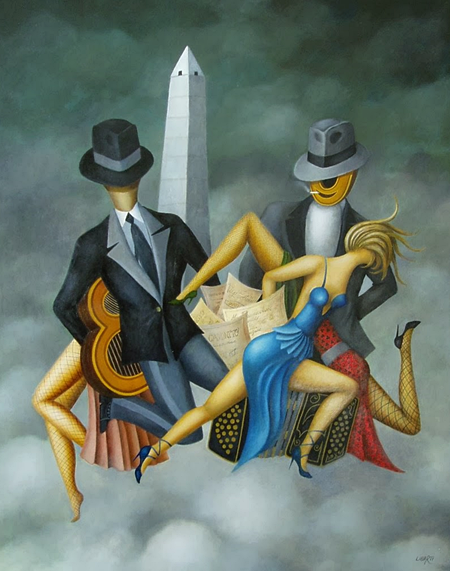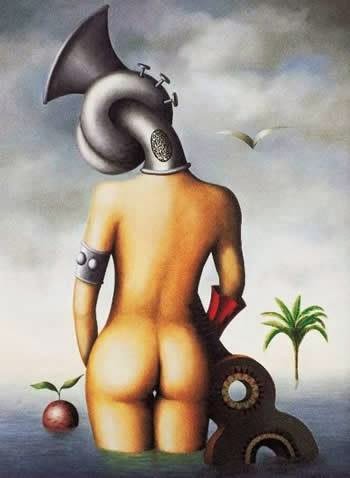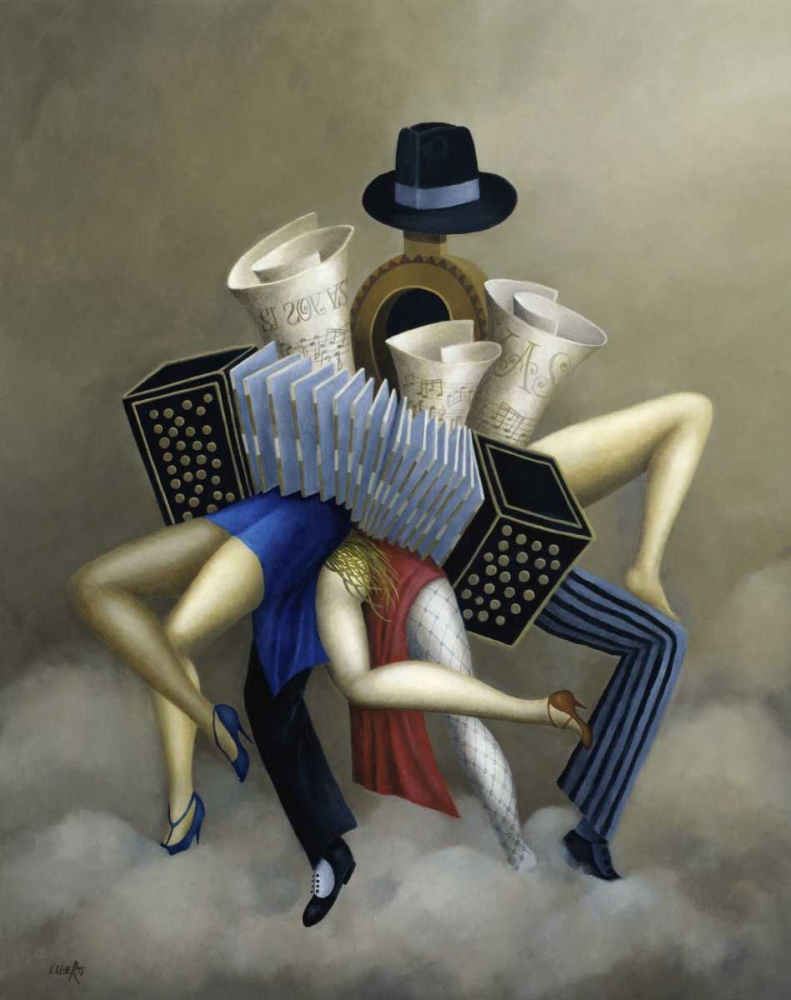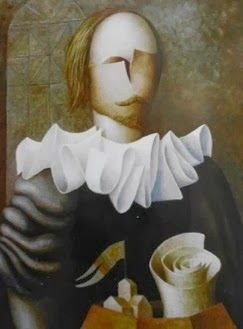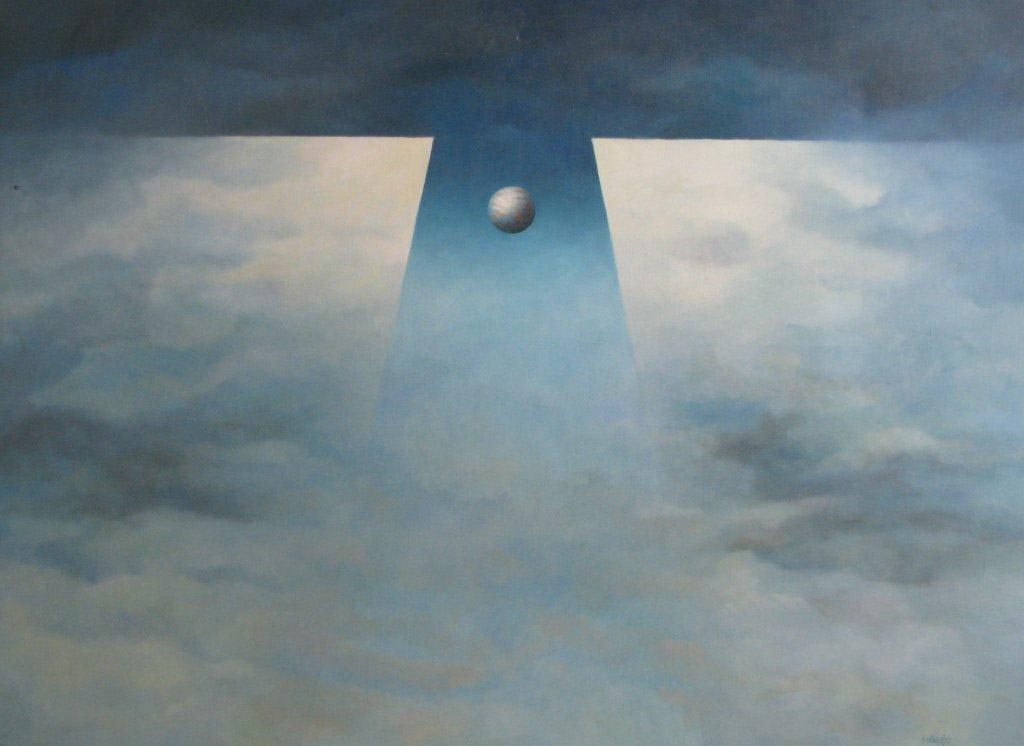 "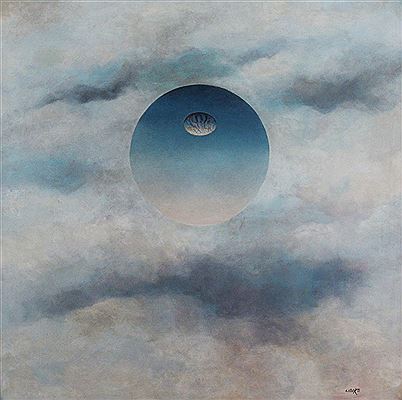 ---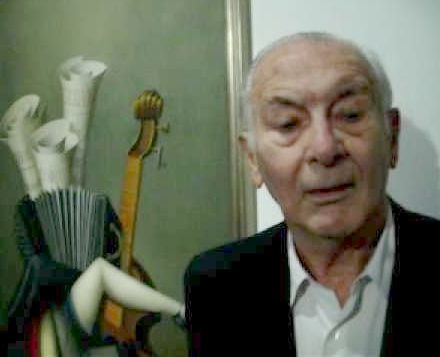 Juan Carlos Liberti was of Italian descent and born in Buenos Aires. He studied economics and, later in life, turned to painting. His father died by the time he was finishing his studies, and he had to take over the family company while manifesting a growing interest in art.
According to his recollection, it was Emilio Pettoruti, the Argentinean futurist artist, who encouraged him to fully devote himself to art instead of considering it a hobby.
Following that advice, he committed to painting in 1970, creating surreal compositions with enigmatic headless characters, often dressed in urban attire.
He developed a personal style, creating oneiric atmospheres anchored in metaphysic and surreal traditions that recognize inspiration in Giorgio de Chirico, René Magritte, Salvador Dalí, and Hieronymus Bosch. He depicts imagery that includes a repertoire of motifs such as mannequins, faceless characters, stormy skies, ovals, and musical instruments arranged in such a way as to create surreal effects.
Despite the fact that he never had formal training in art, his style is refined. His mysterious landscapes are produced by precise lines of composition and vibrant colors.
He painted a long series of oils where he explored the world of tango with dancing couples blended with double bass and other instruments expressing a playful approach to Argentine culture.
He was friends with Jorge Luis Borges and illustrated some of his books.
In 1972 José Gómez Sicre, Chief of the Visual Arts Unit of the OAS, invited him to hold an exhibition at its gallery, where twenty-five pieces were exhibited and almost all of them were sold.
In 1976 he illustrated William Shakespeare's Hamlet with twelve lithographs, where he explored the deep dilemmas of the characters that were translated into surrealist drawings. Some years later, he illustrated The Tempest, revisiting a classic with a new visual vocabulary.
Hehas had 27 individual exhibitions in prestigious galleries and museums in Argentina, the United States, Puerto Rico, Venezuela and Paraguay. His works appear in museums in America and Europe and his self-portrait is part of the collection of the famous Galleria degli Uffizi in Florence, Italy. Always involved in surrealism, his theme has been changing and now he has incorporated a very Argentine image, the tango. His works have been exhibited in the great tango exhibition at the Palais de Glace in Buenos Aires, at the Dans Museum in Stockholm, Sweden, in the Argentine pavilion at the Hannover Fair, Germany and in various museums in the United States.