The Surrealism Website
Karena Karras


---
---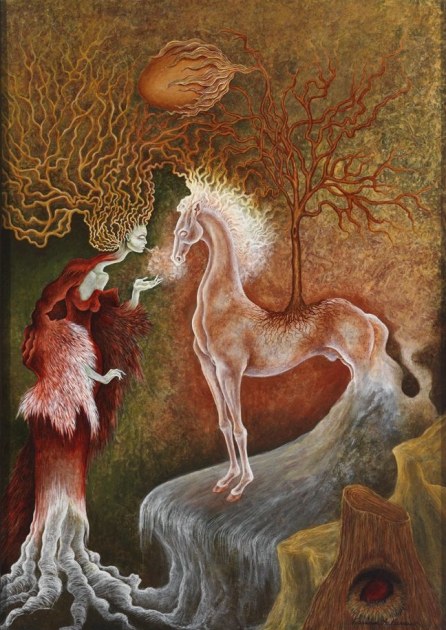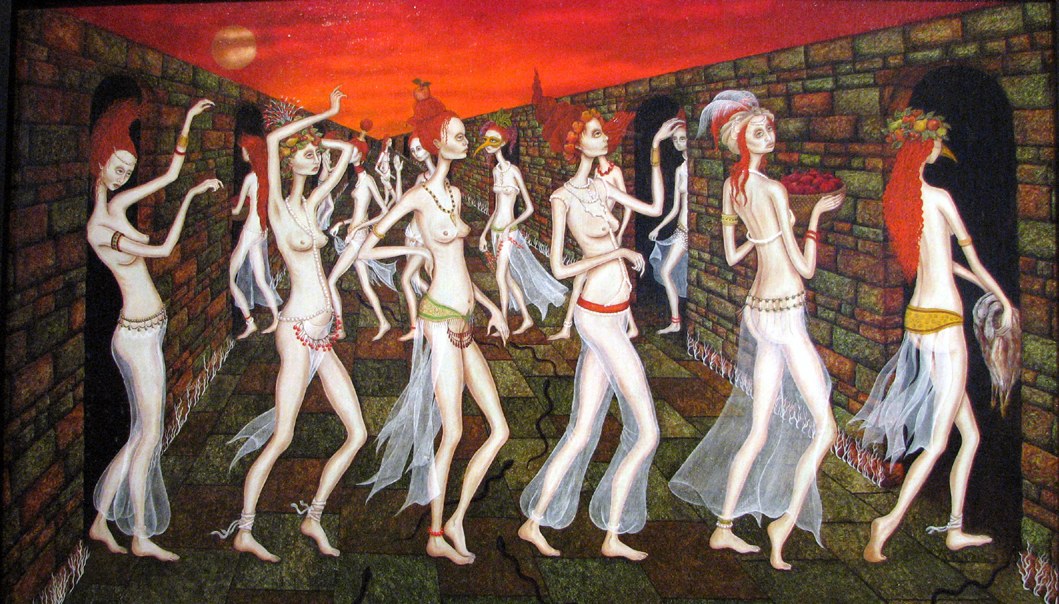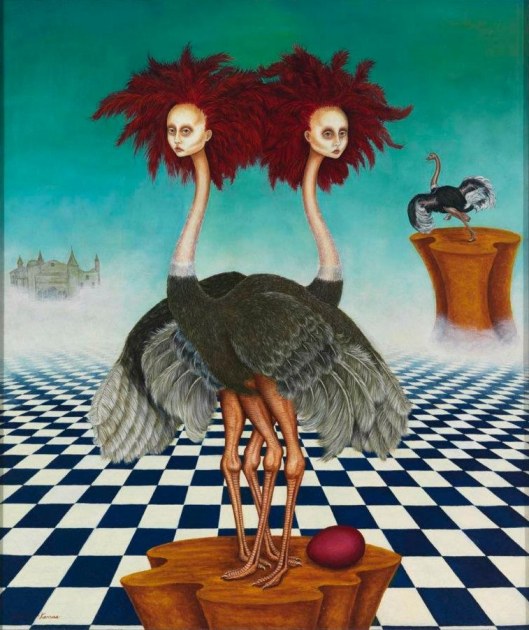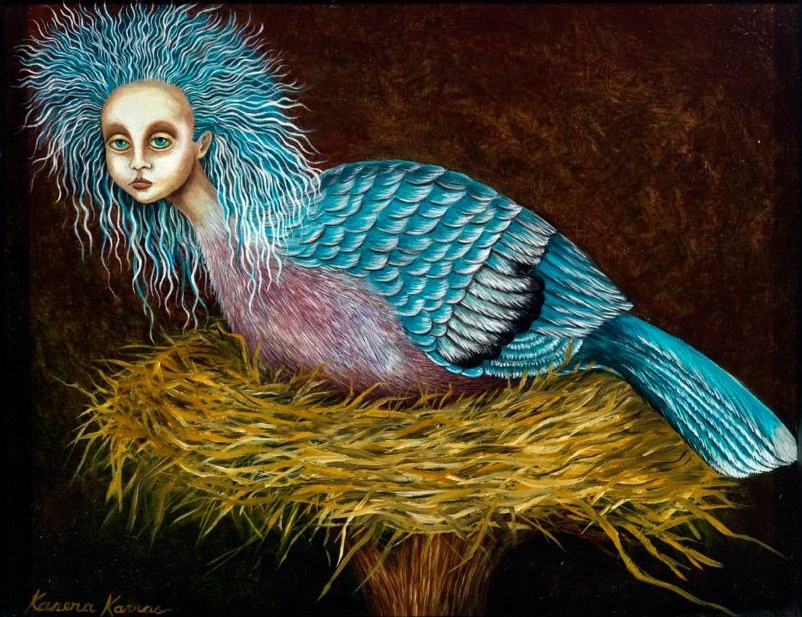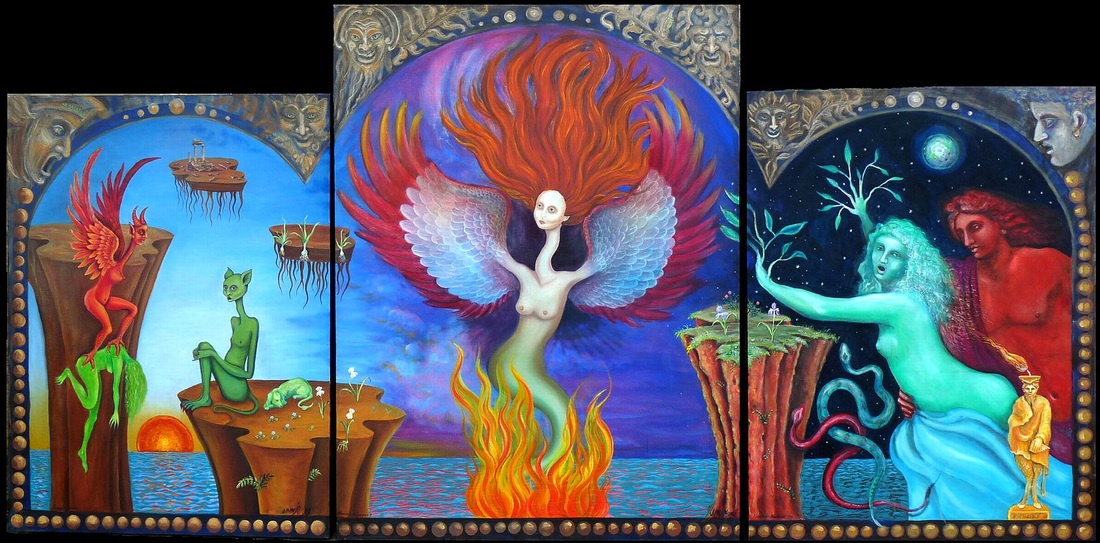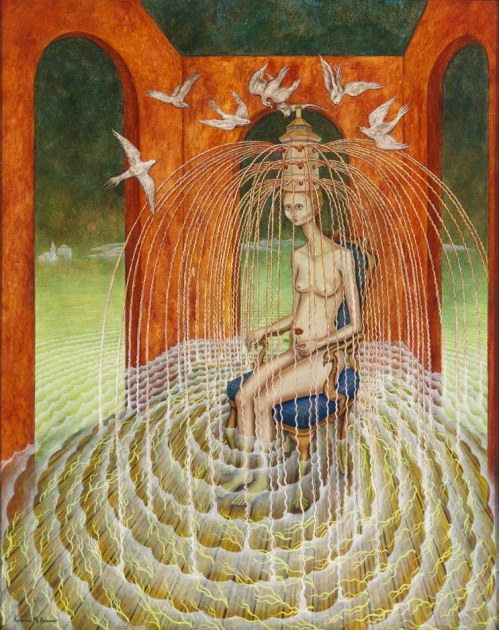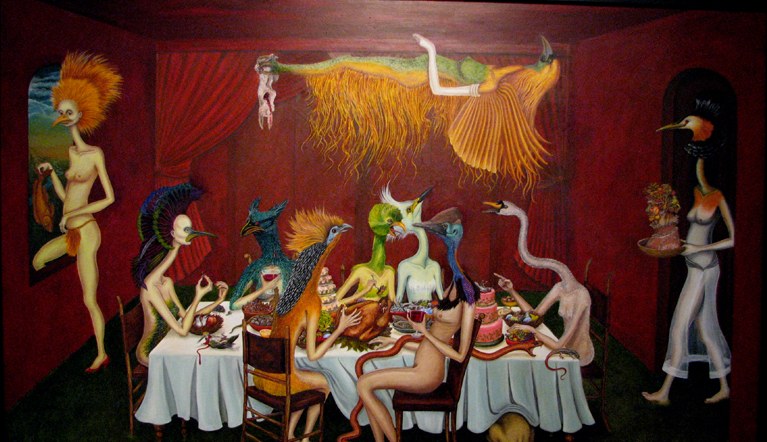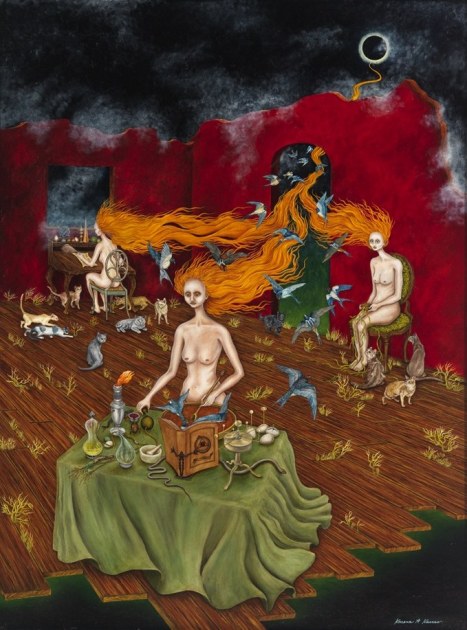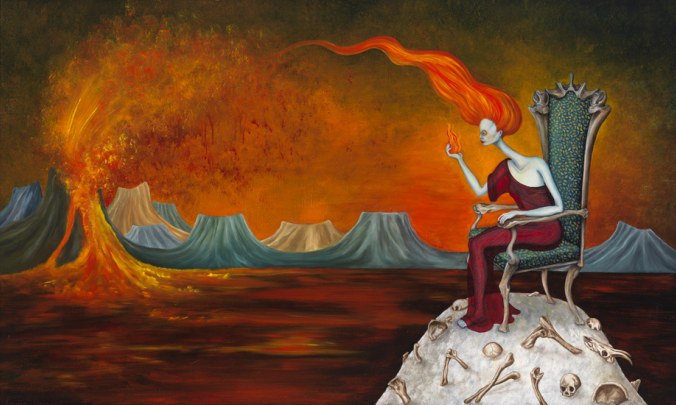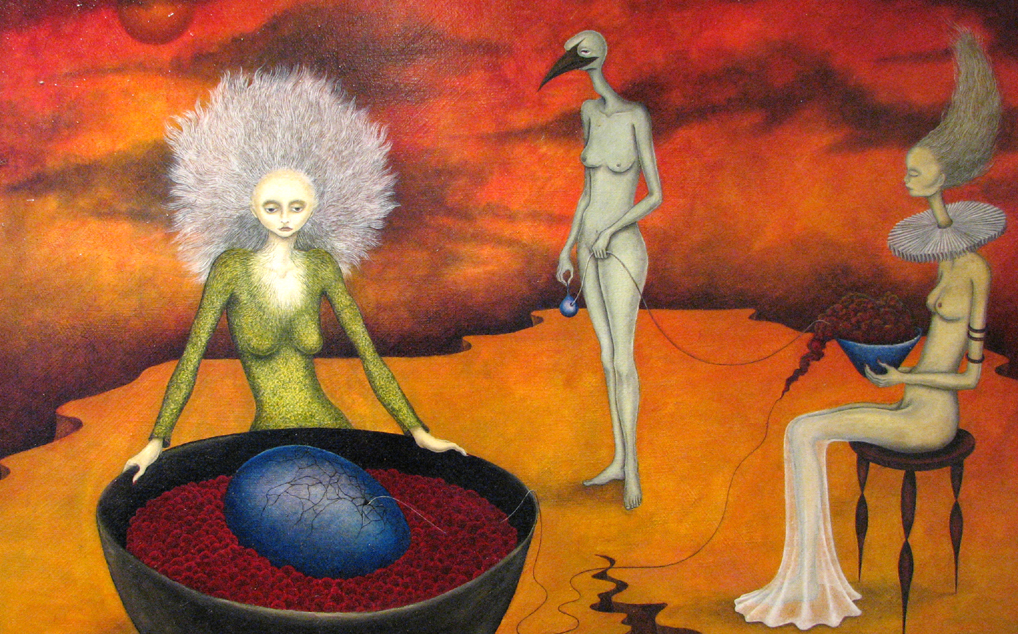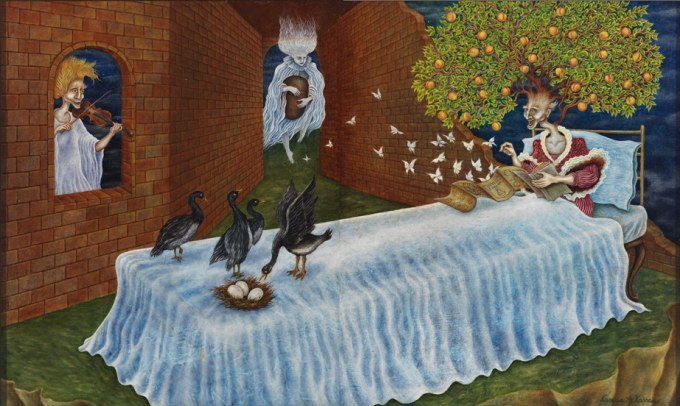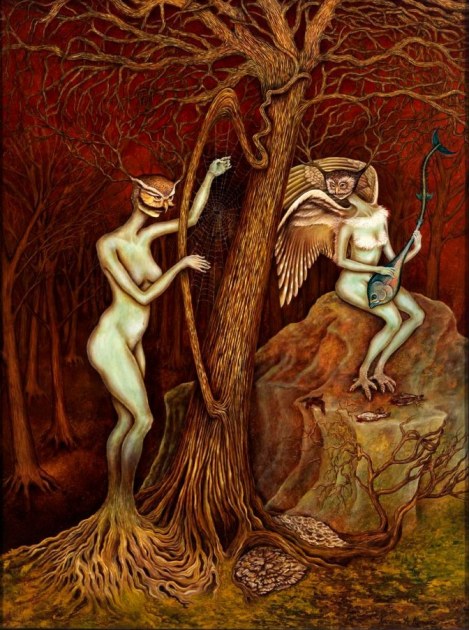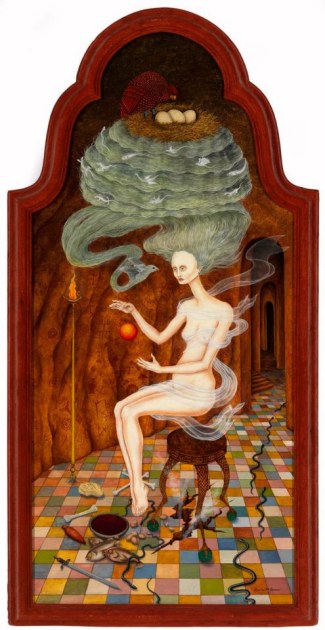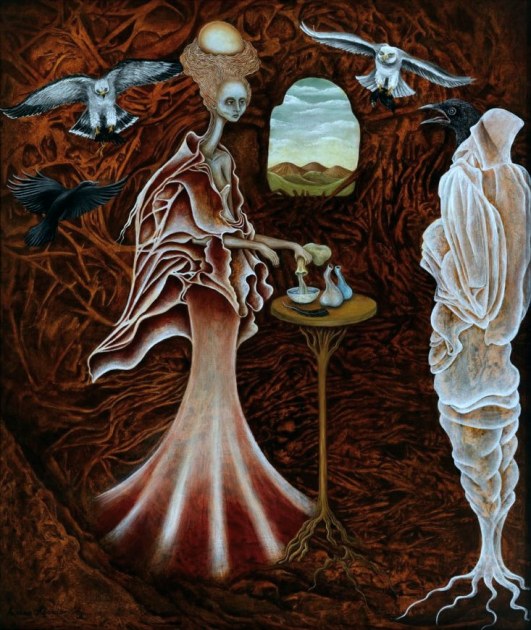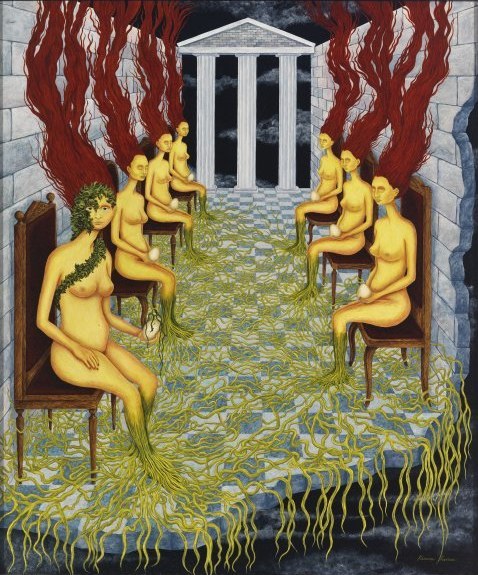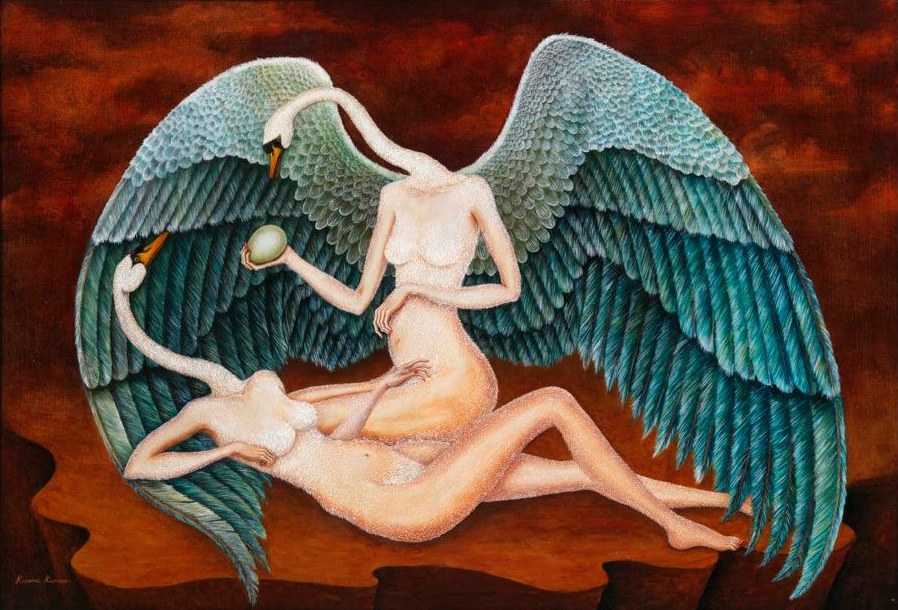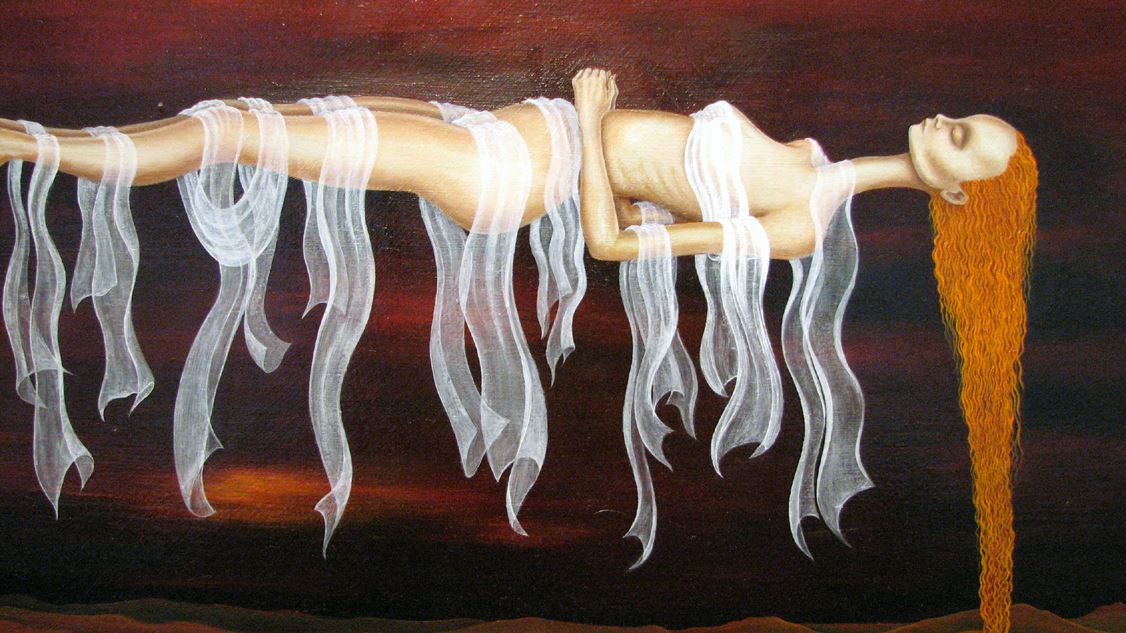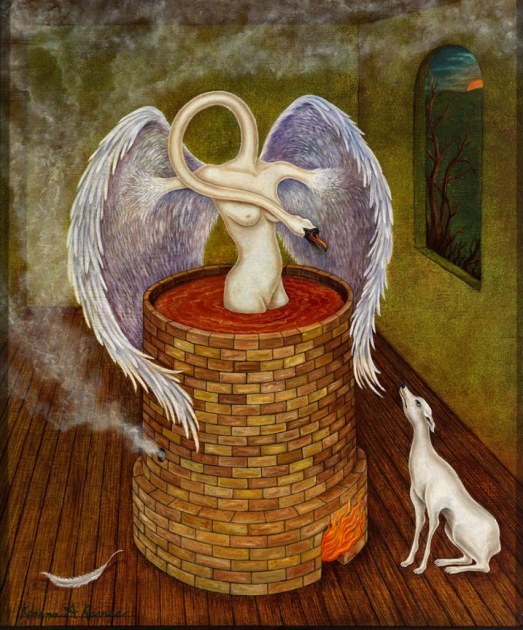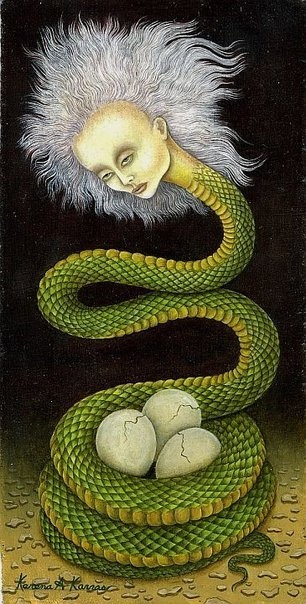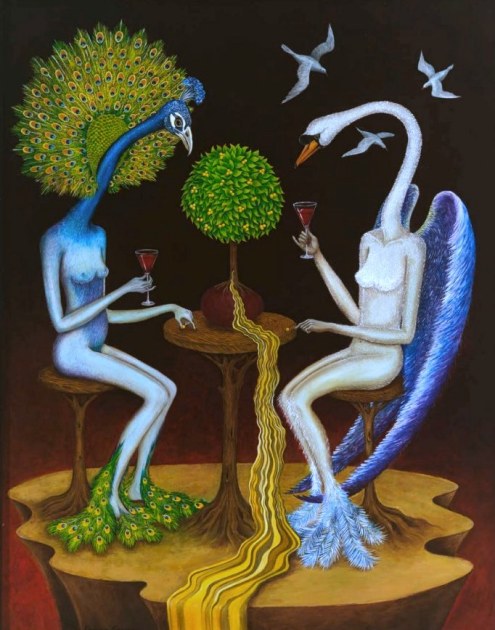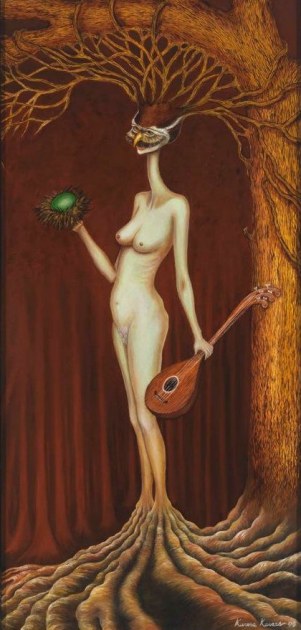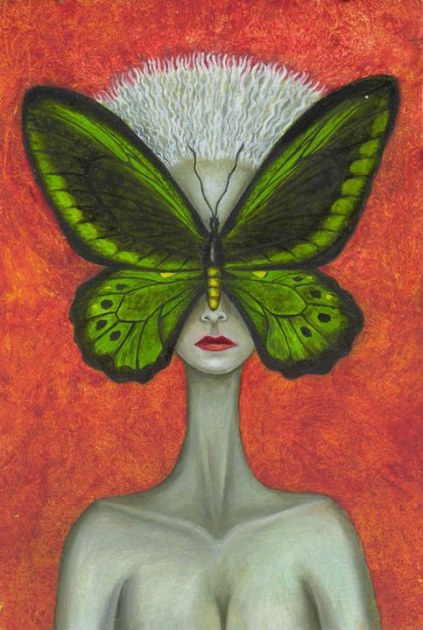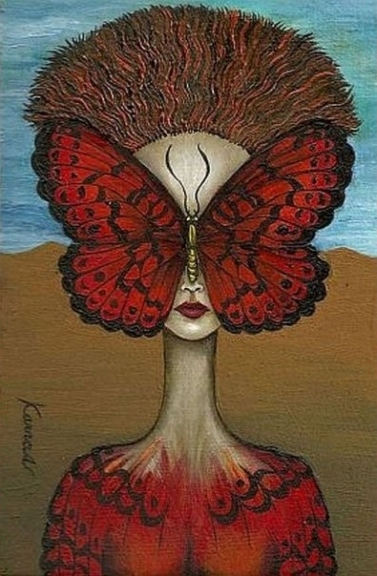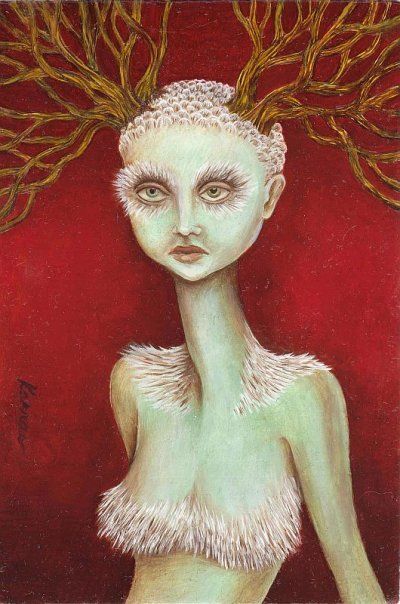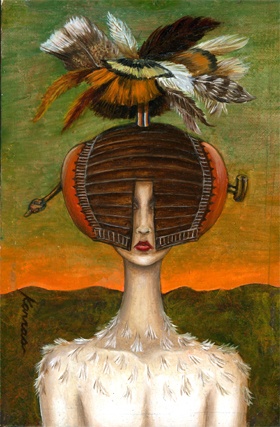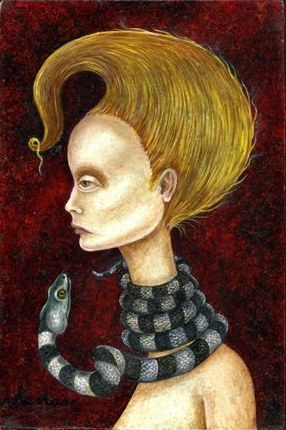 ---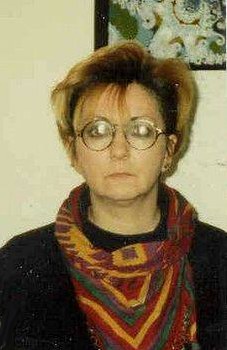 Karena Karras was born in Chicago and has lived there for most of her life. She graduated from the School of the Art Institute of Chicago. Her paintings clearly reference the imagery and style of those of Remedios Varo and Leonora Carrington. Karena became a close friend of the surrealist painter Leonora Carrington when Carrington resided in Oak Park, Illinois, in the late 1980s.
While she draws on the surreal imagery of Carrington and Varo, she also has a considerable grasp of classical mythology, and an understanding of depth psychology. Her paintings often focus on a simple central image which has an archetypal import. Karras seems to use the Jungian method of bringing to consciousness, through dream analysis and dream journaling, enigmatic imagery in which the human form is metamorphosed or placed into a transformative situation within the painting space. Some of her imagery can be seen to have an alchemical aspect. Karass has reported that her work sometimes arises from decalcomania, where she applies paint to a gessoed board and then blots it with various materials, leaving behind interesting shapes, which suggest images for her painting. This surrealist device was used by Oscar Dominguez and Max Ernst in the 1930s.
She almost exclusively paints female figures, often wearing masks, or with their heads depicted as bird forms. She is particularly drawn to depicting swan women. Her paintings are meticulously executed using small brushes to give great detail and she extensively uses glazes which makes her work luminous. She is also very accomplished at drawing.