The Surrealism Website
Katrin Alvares (or Alvarez-Schlüter) (1944 - )
---
---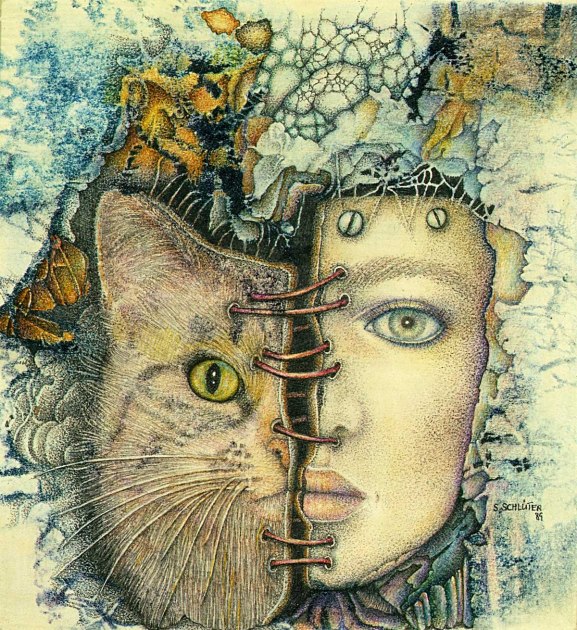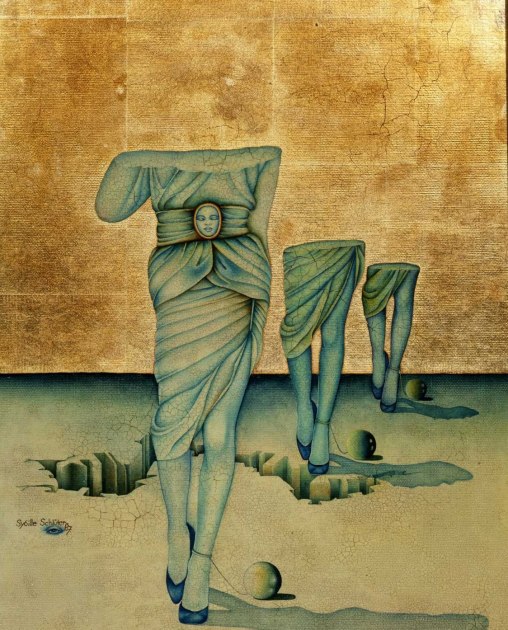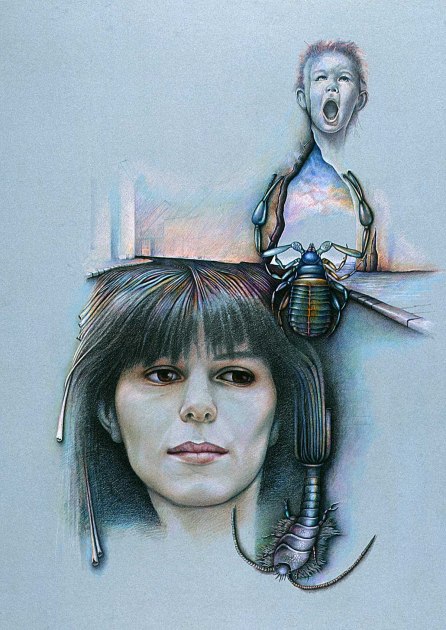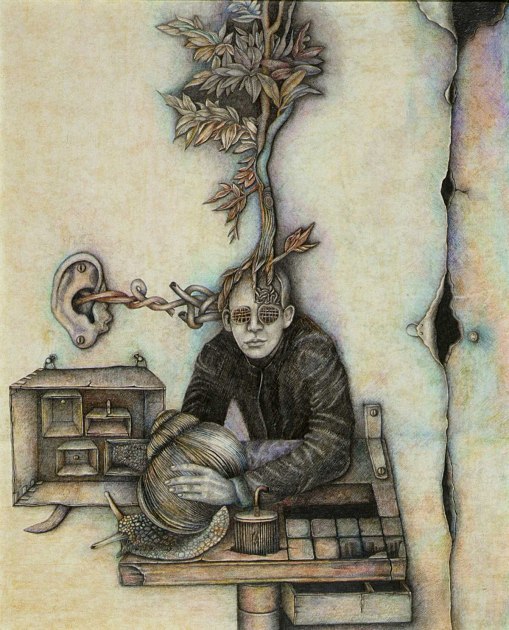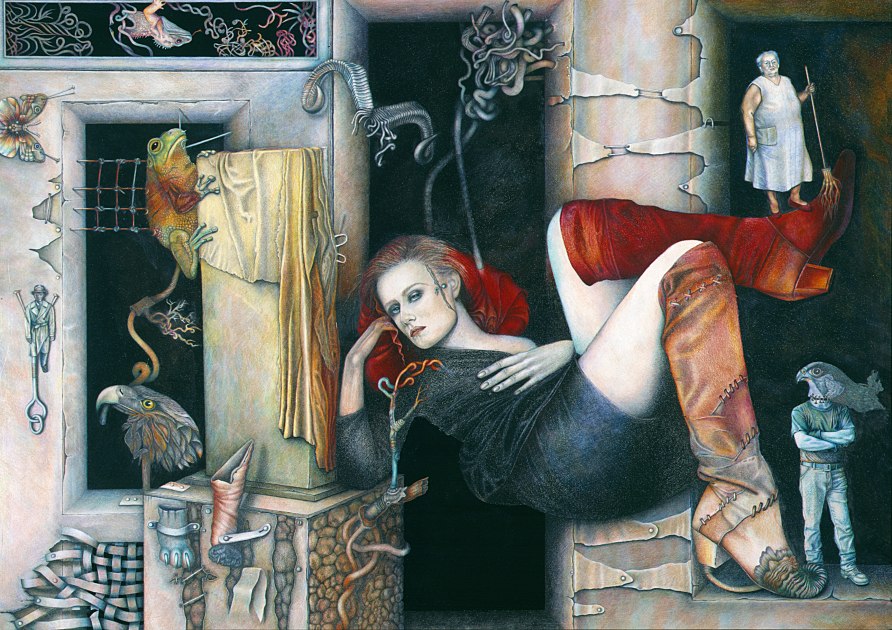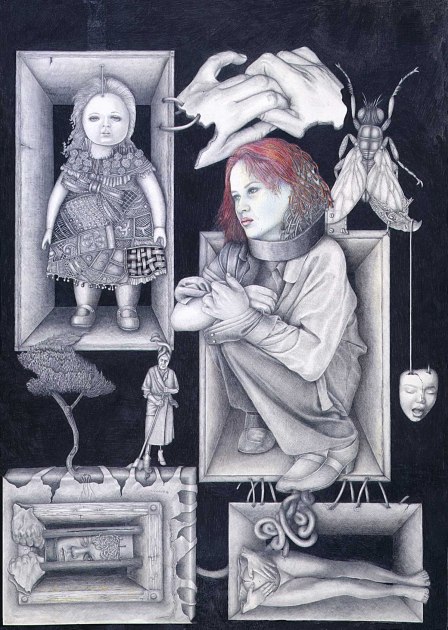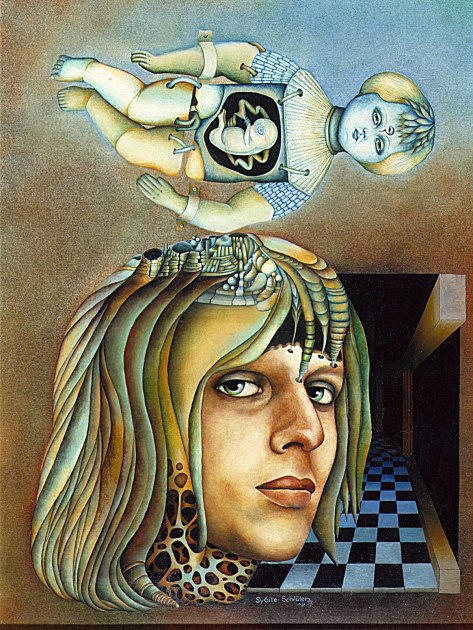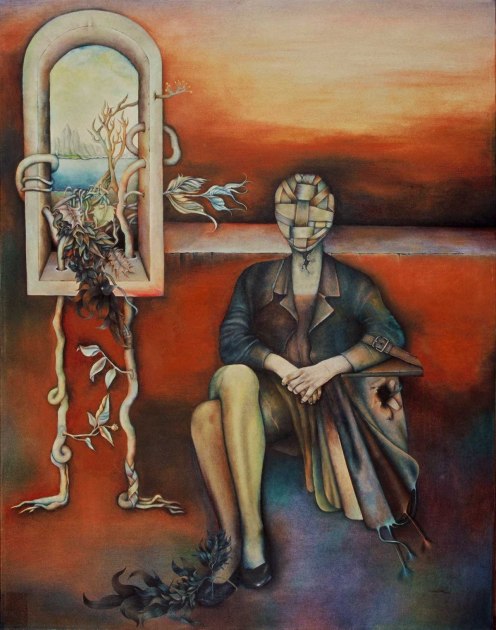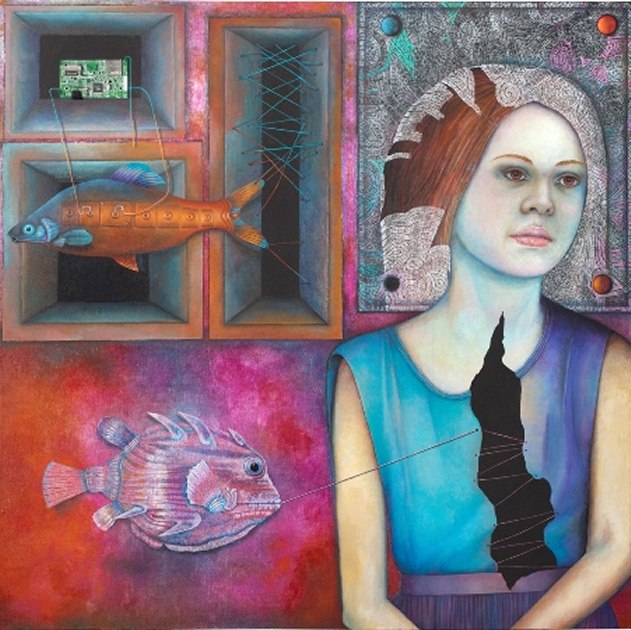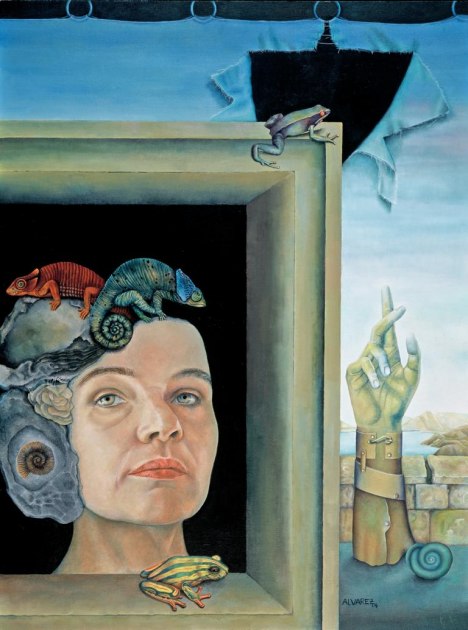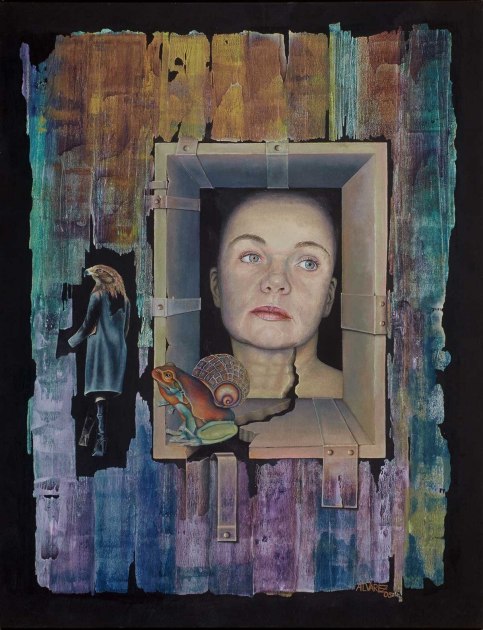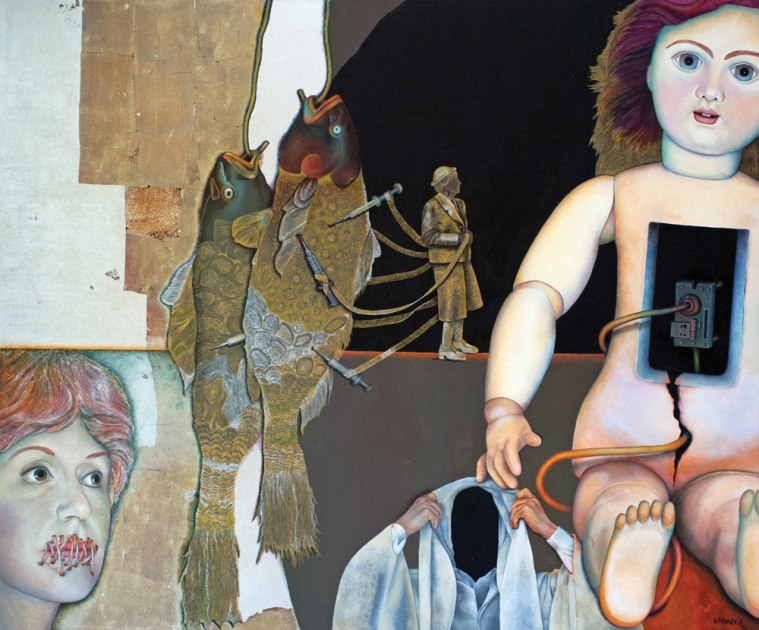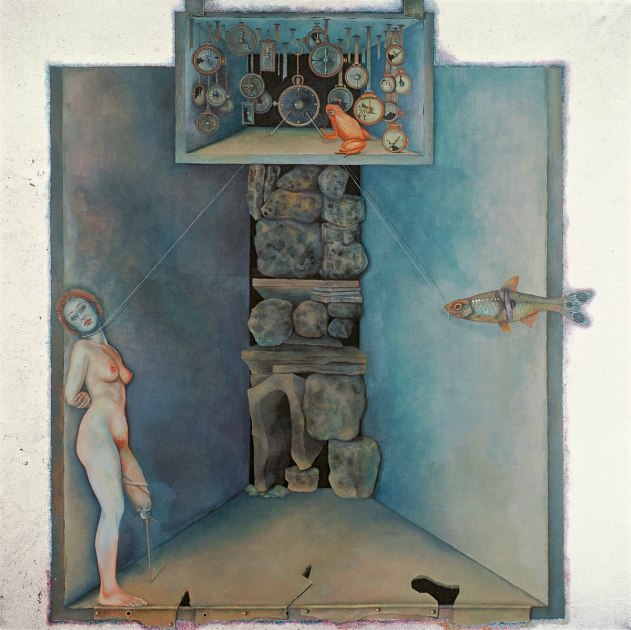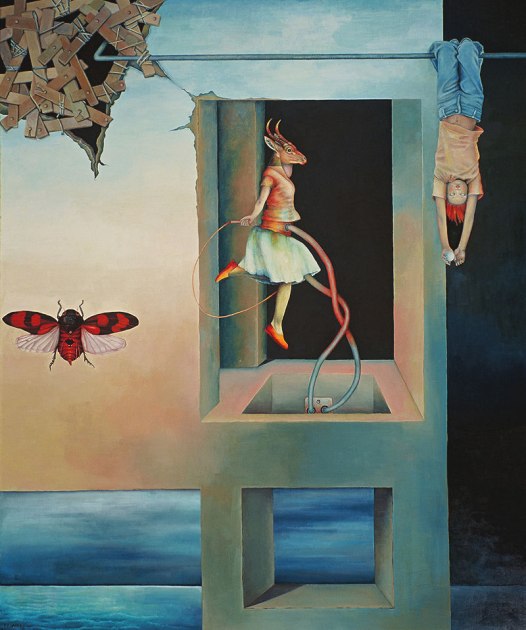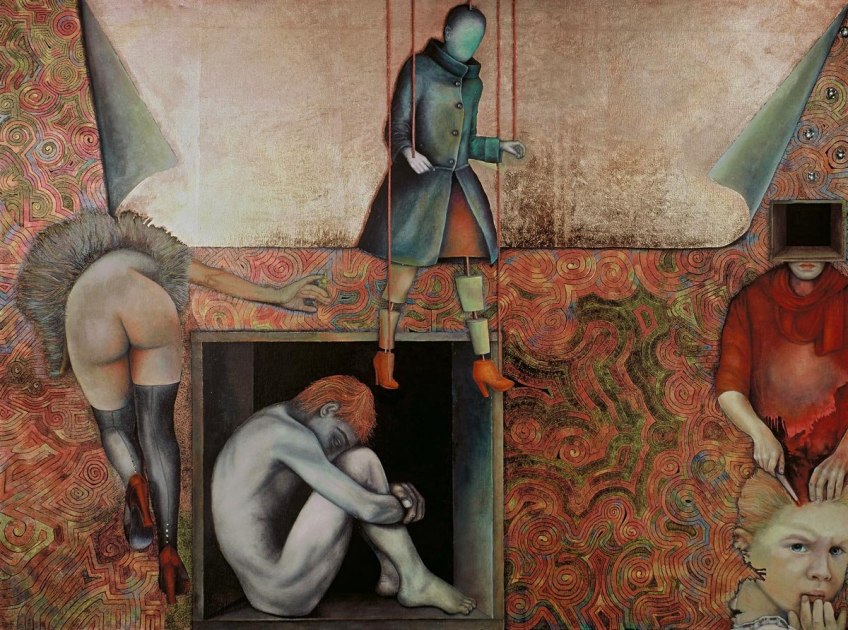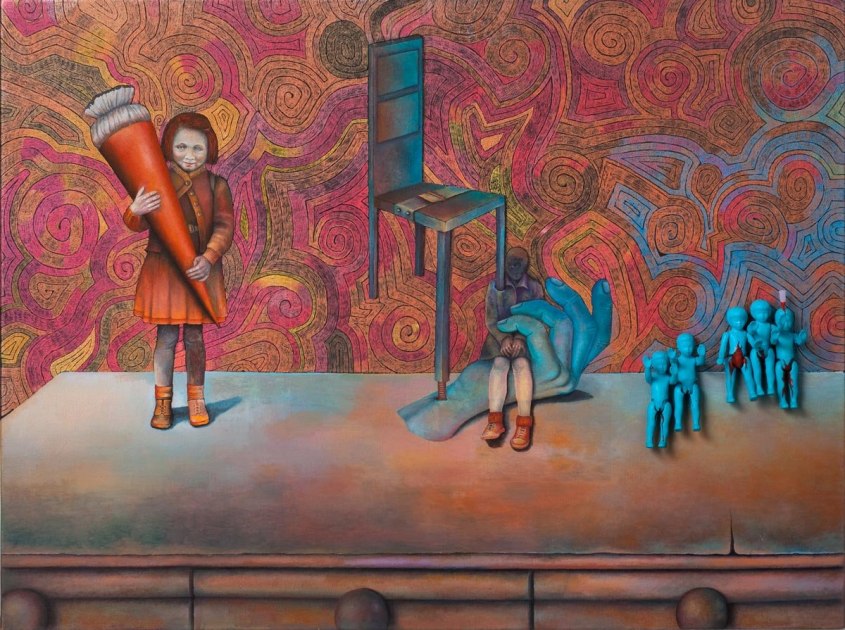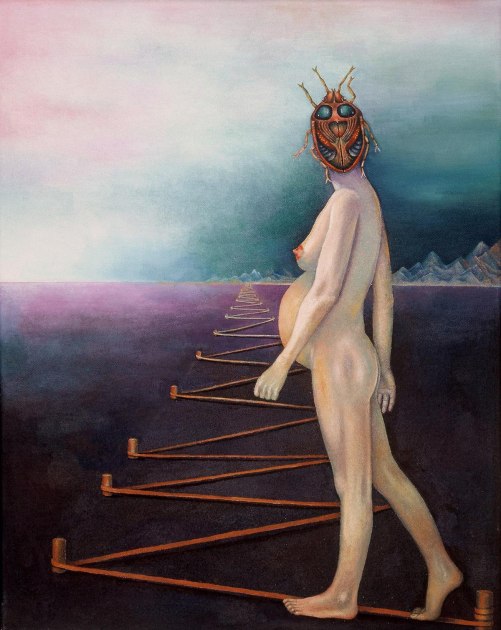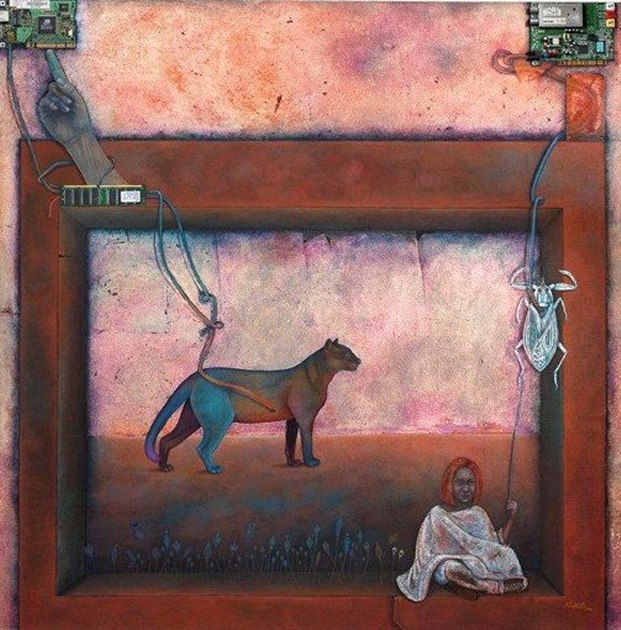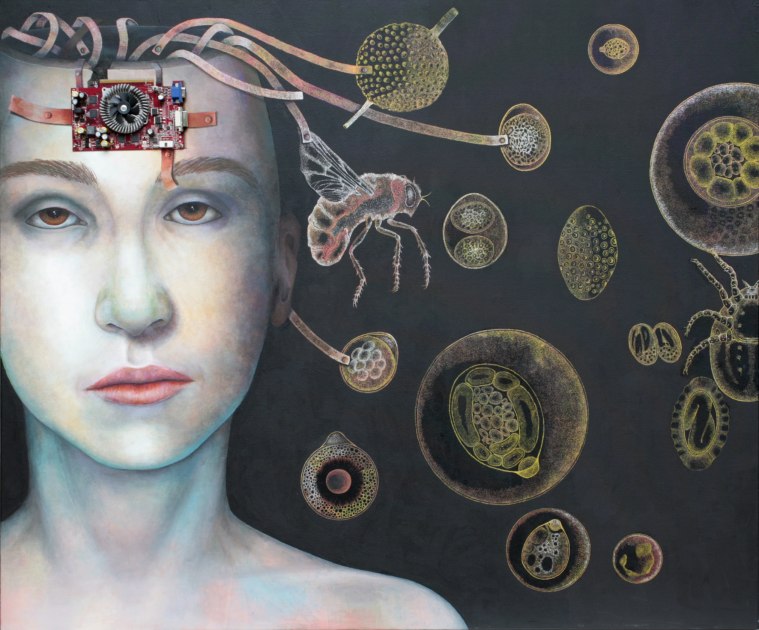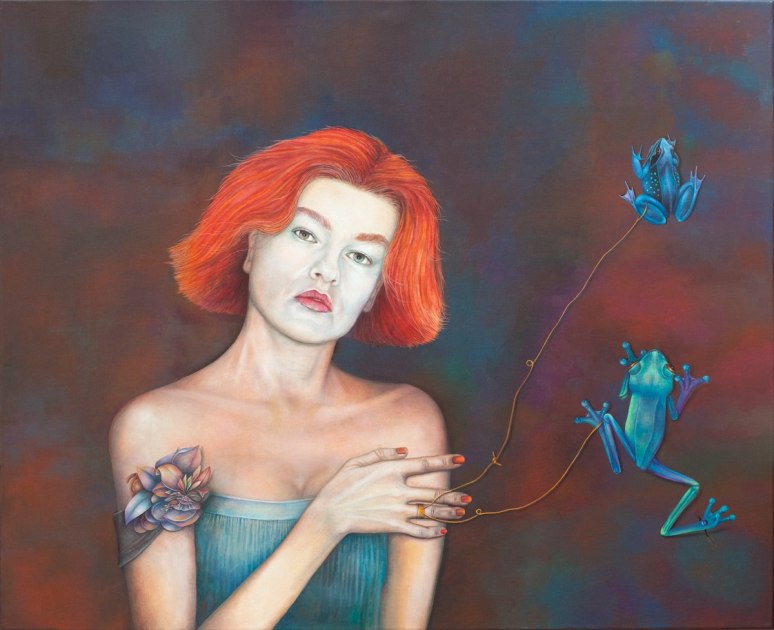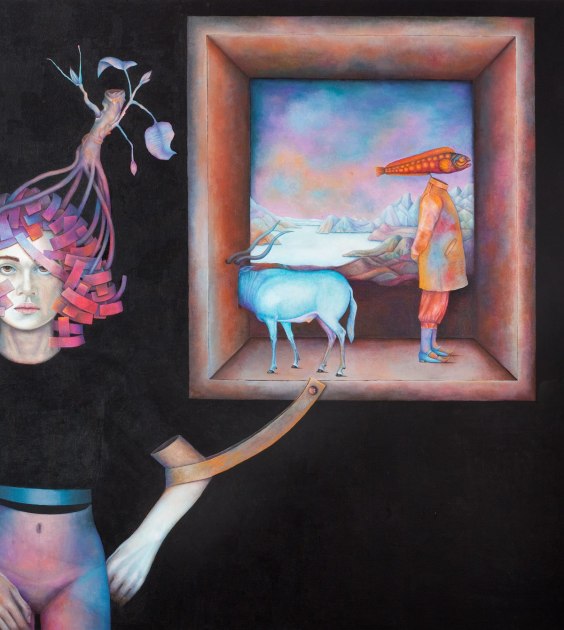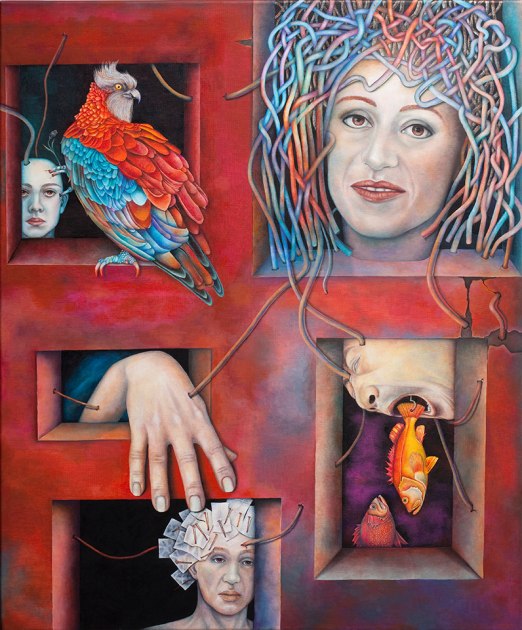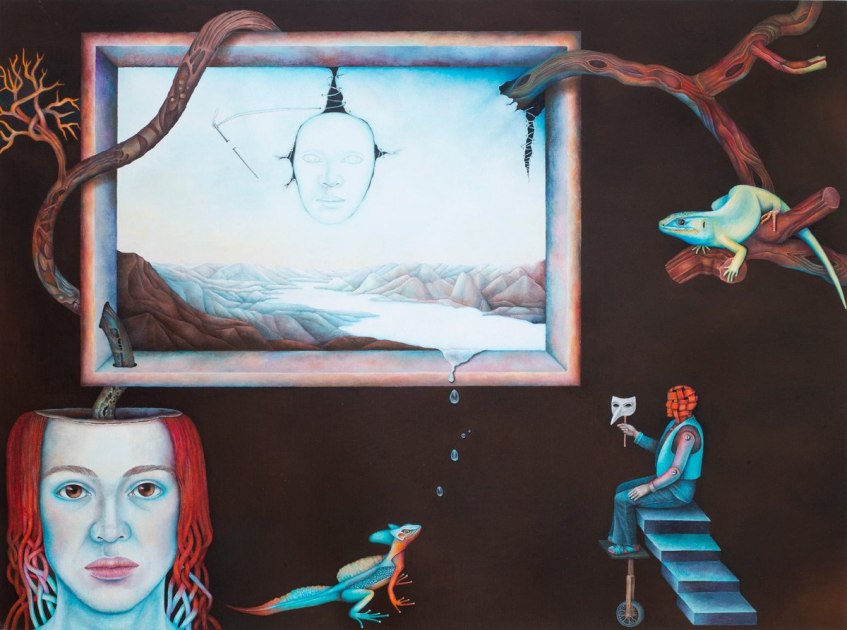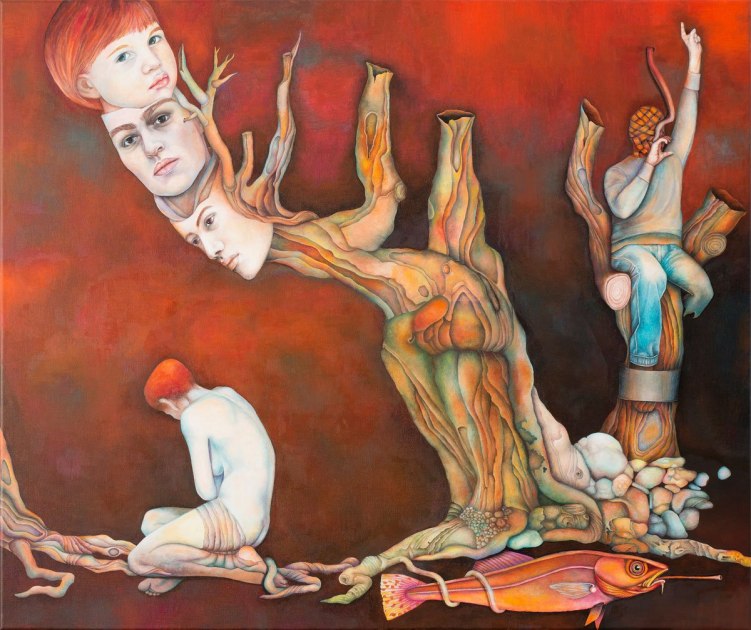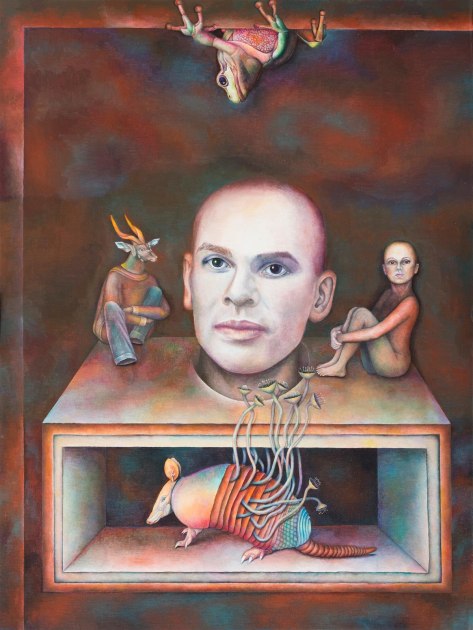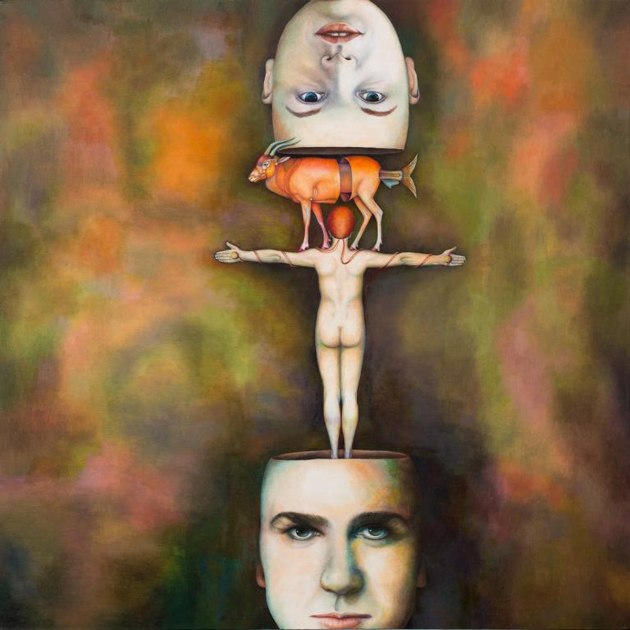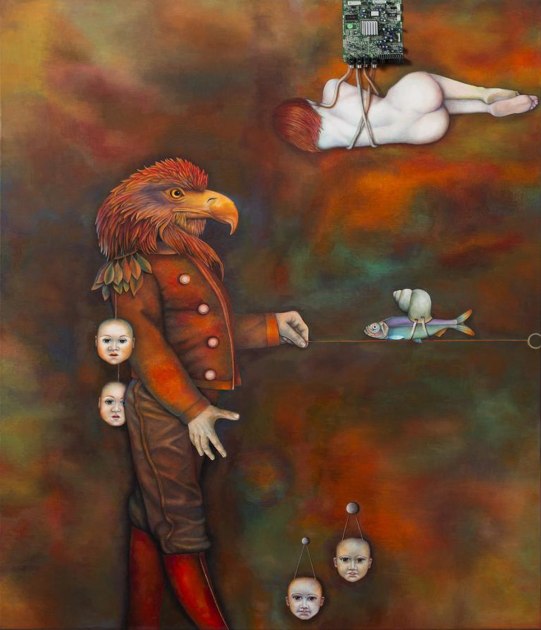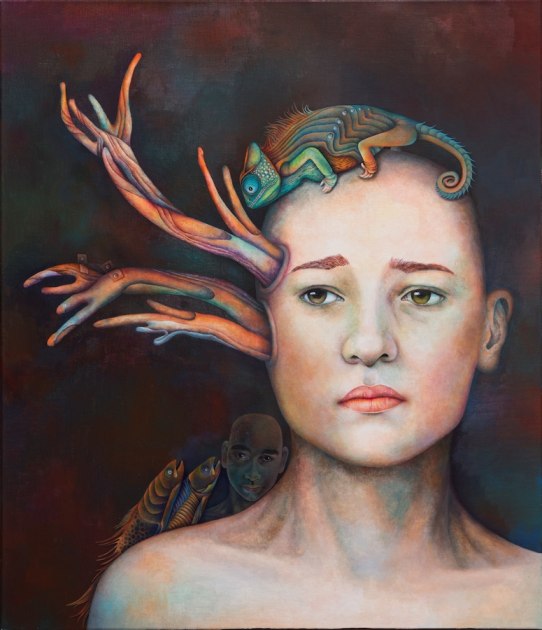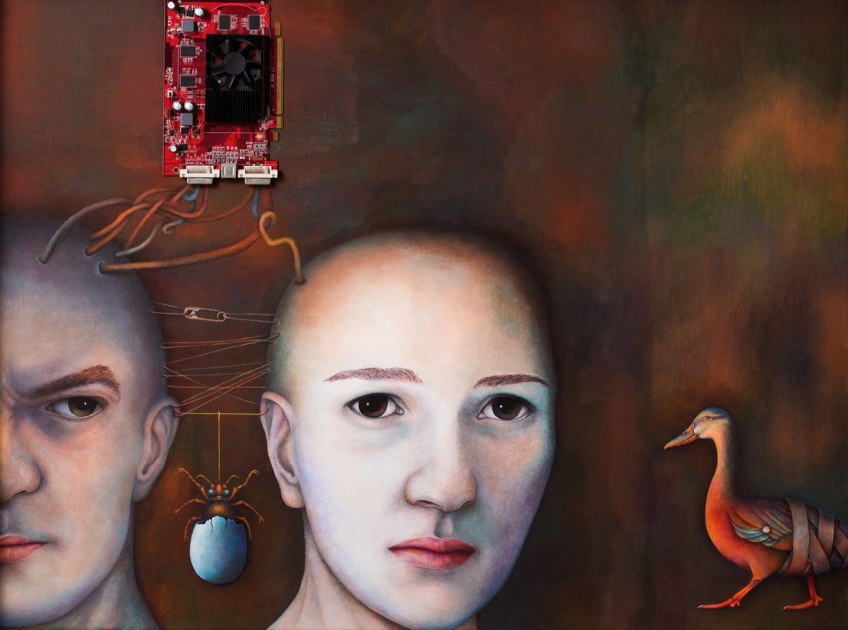 ---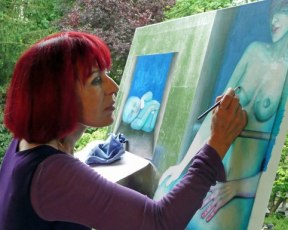 Katrin Alvarez-Schlüter was born in Güstrow, Mecklenburg, Germany. Her father, an army officer, died some months before she was born. Her mother was an architect who worked as an art teacher. Growing up on a huge country estate, Katrin Alvarez developed a deep relationship with nature and animals and this experience has influenced her whole life. At an early age, she found out that she was able to create a colourful and imaginative world of her own by drawing and painting.
In 1969, she received a degree in law from the University of Cologne, started working as a journalist and wrote a number of satires. In 1971 she had her psychological novel
Studentin S.
published under the pseudonym Sybille Braatz.
Later she decided to leave her writing career behind to focus on painting and drawing. She has continued writing occasional poems and short stories as an additional form of expression.
Her early paintings are often signed 'Sybille Schlüter'.
Katrin Alvarez has exhibited in Israel, Switzerland, Canada, Italy, Austria, France and the USA. One of Alvarez's paintings was chosen to hang in the
Phantasten Museum
in Vienna.
In her later works, from around 2010, she often attaches printed circuit boards from computers or peripherals, such as graphic cards, to her canvasses and deals with the theme of the inputing and representation of digital information in the human brain. As we see in her 2015 painting
Until death separates you
.
---