The Surrealism Website
Leonor Fini (1907-1996)


---
---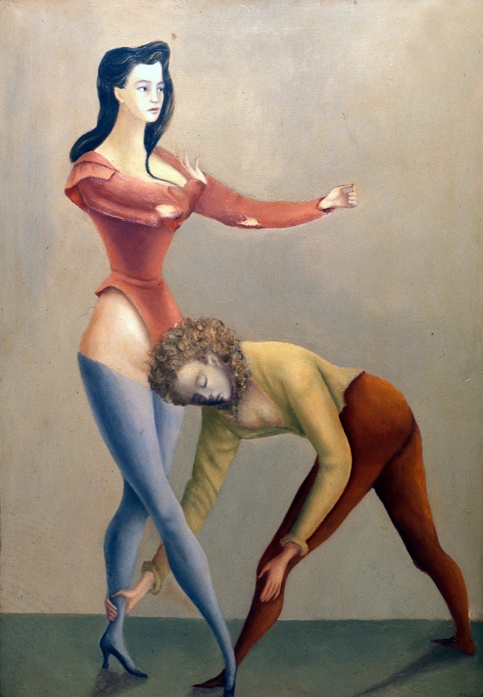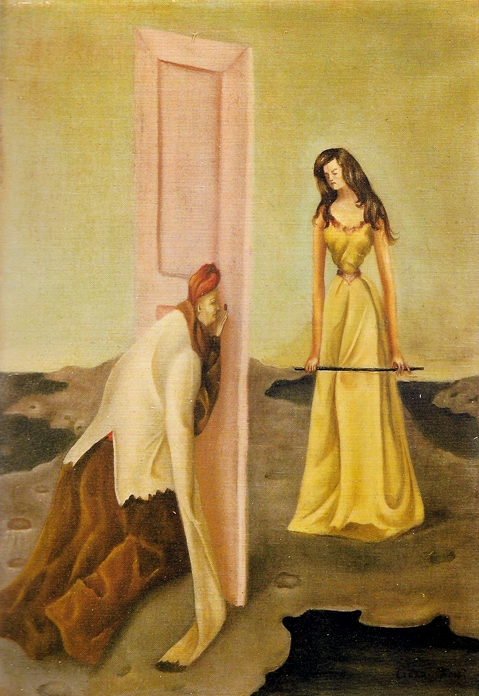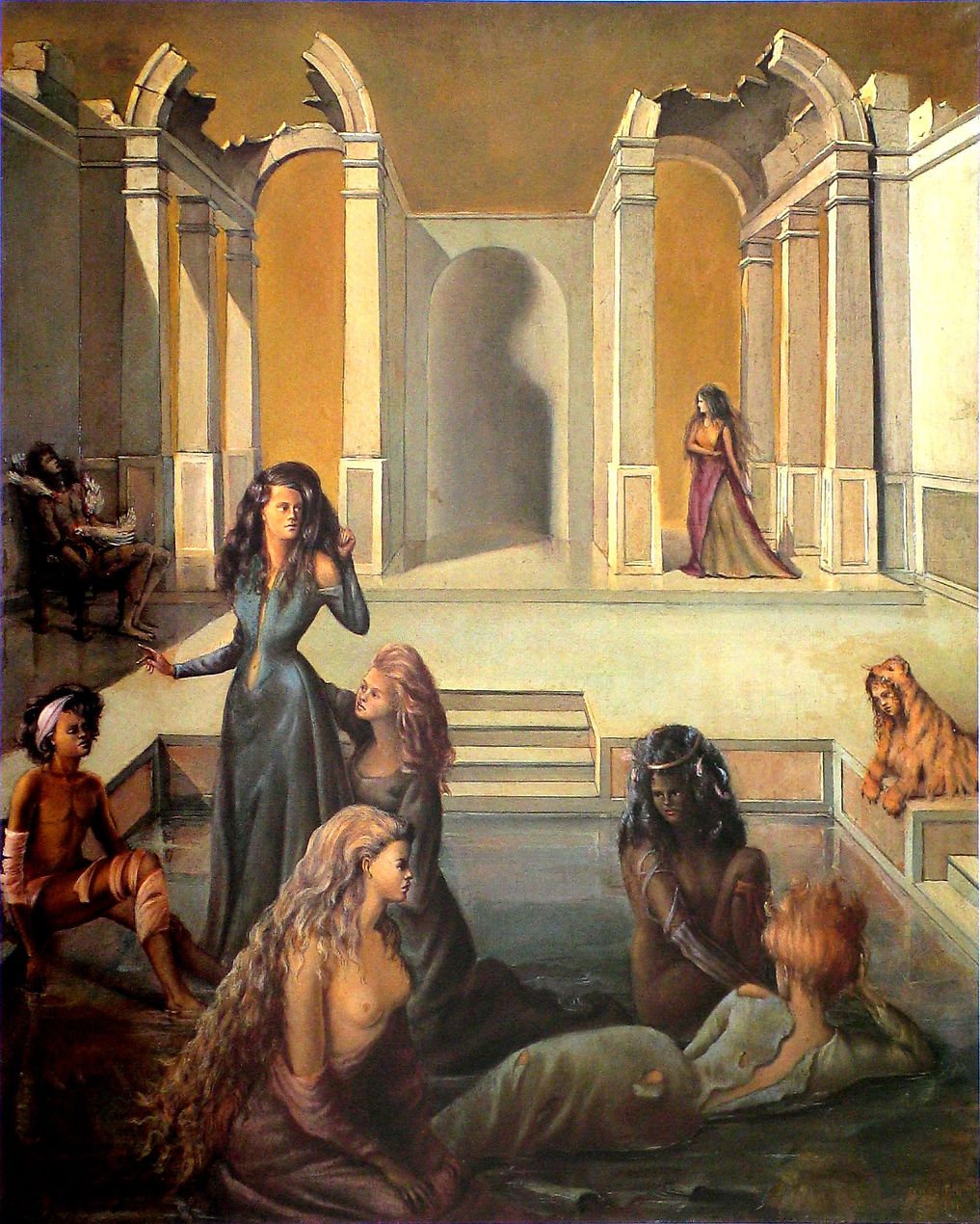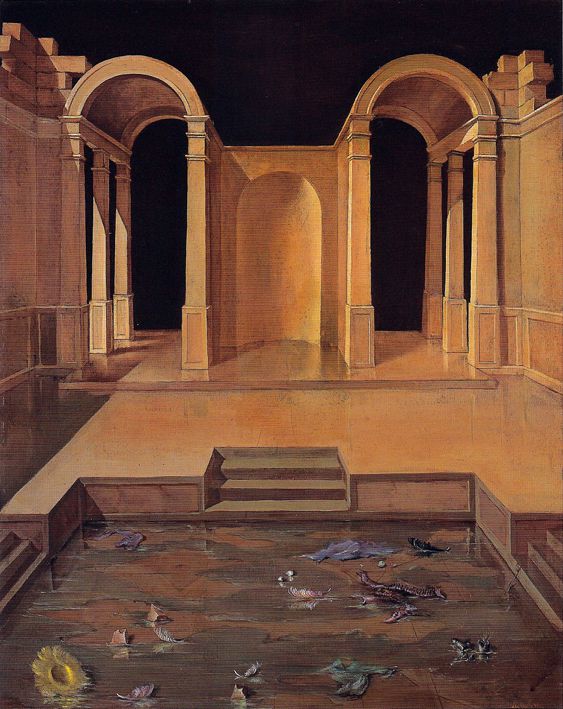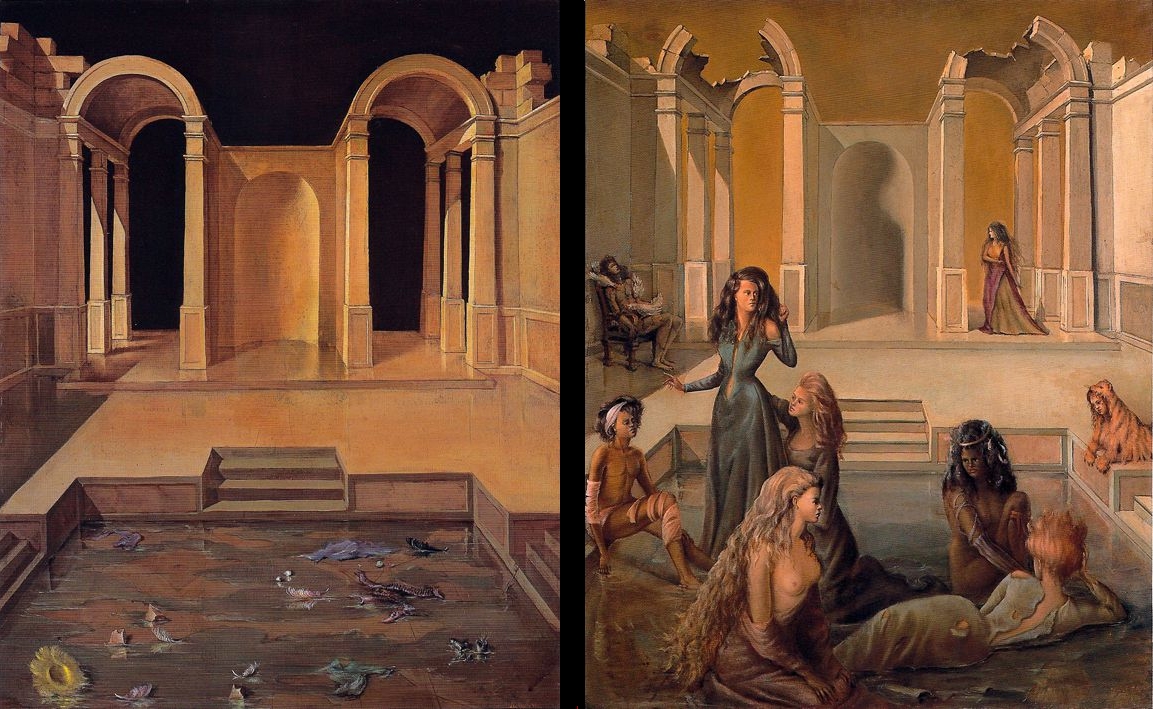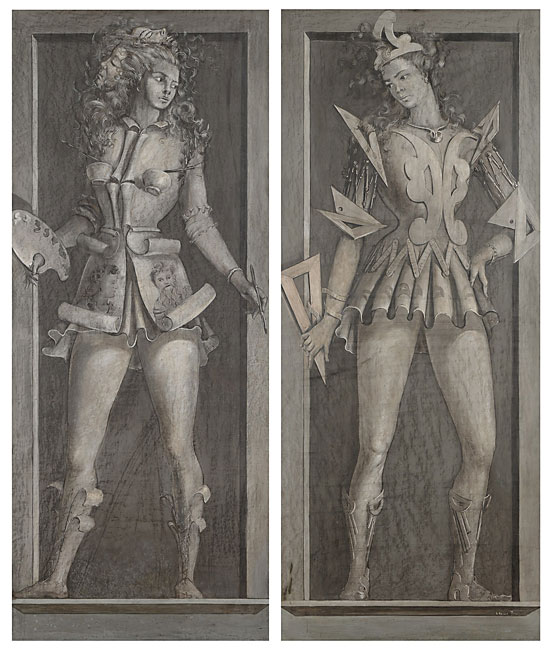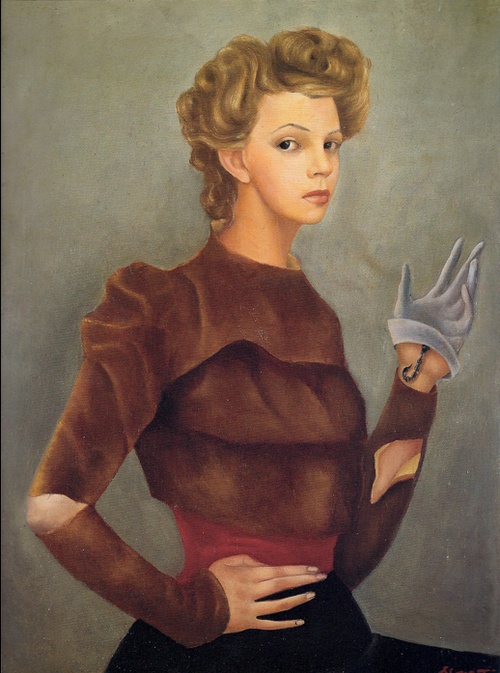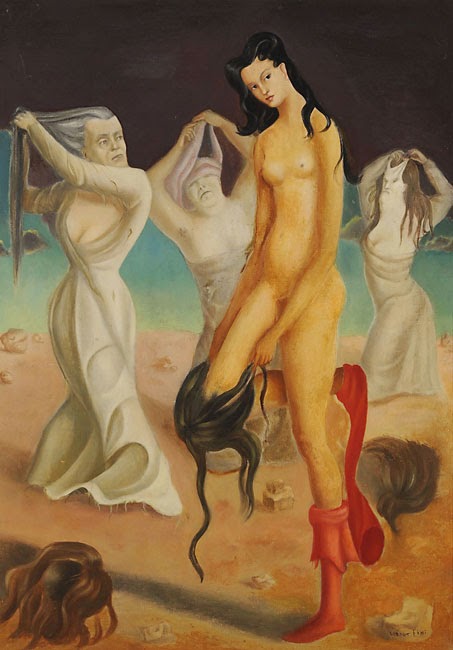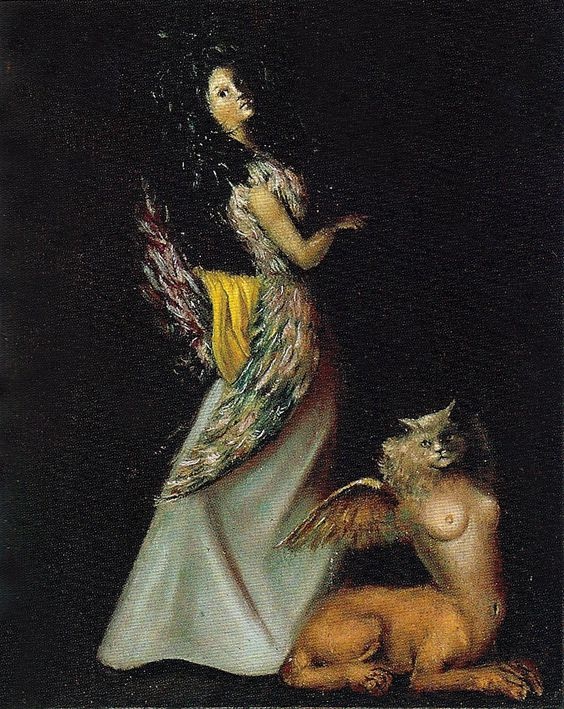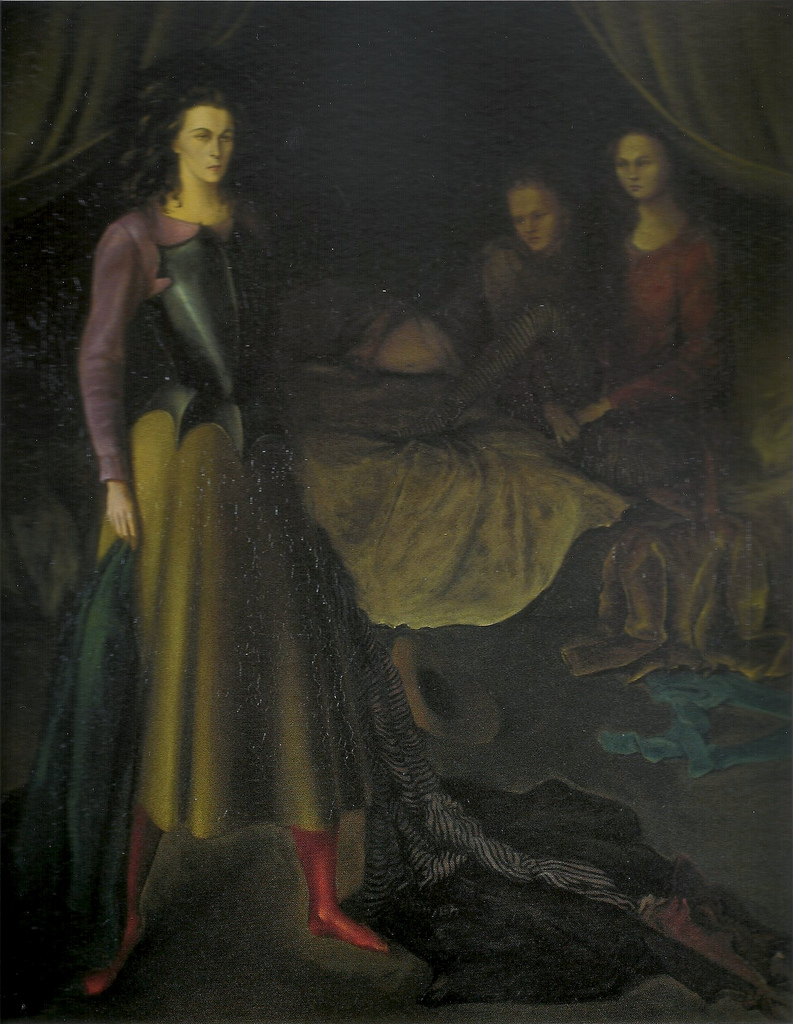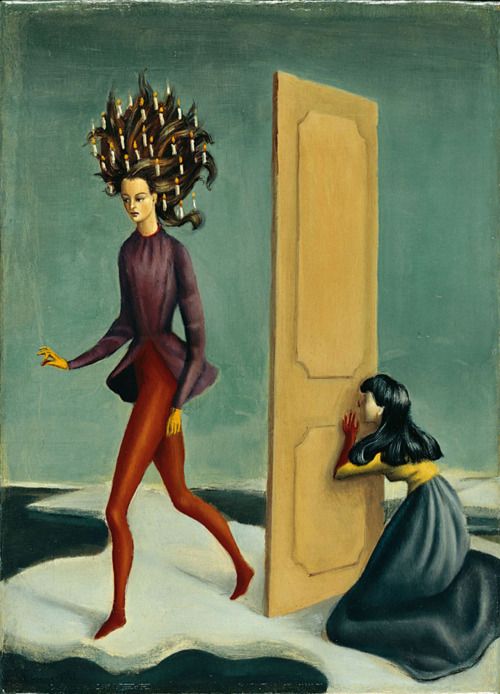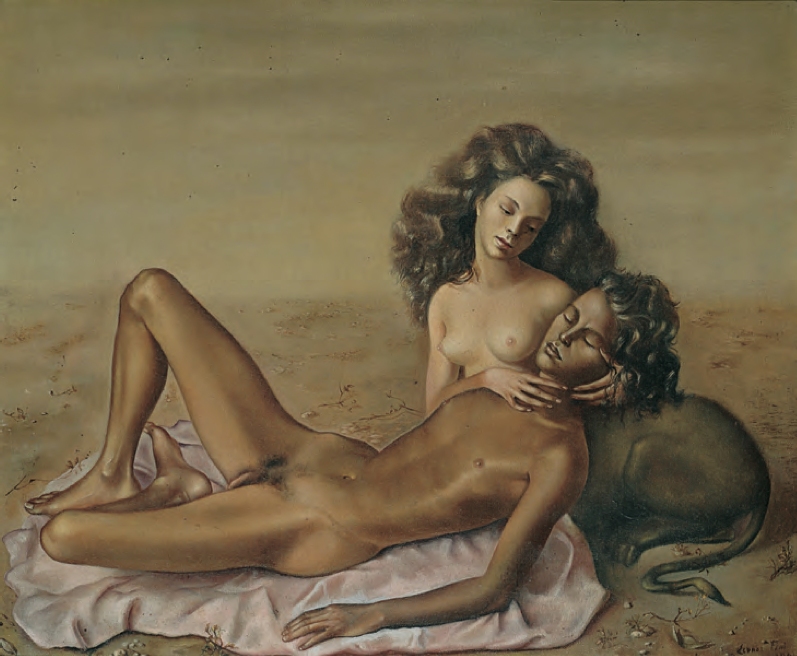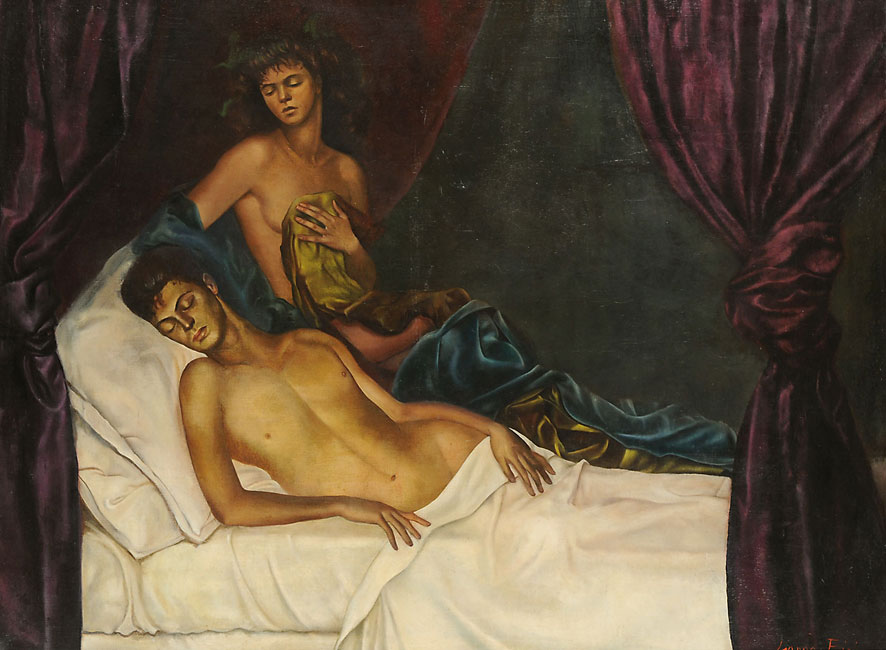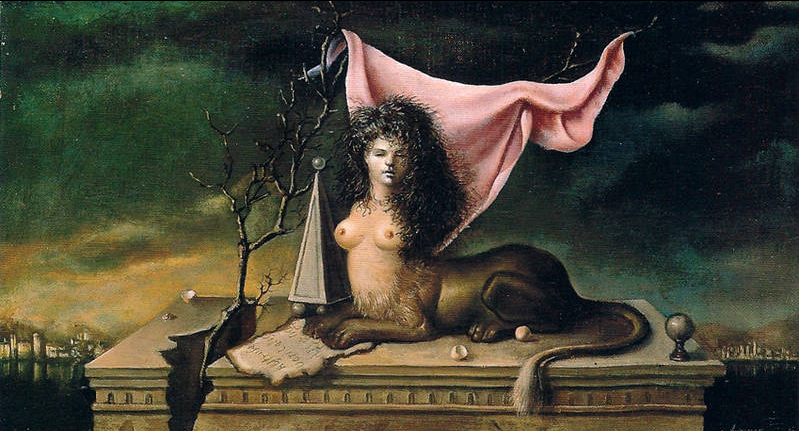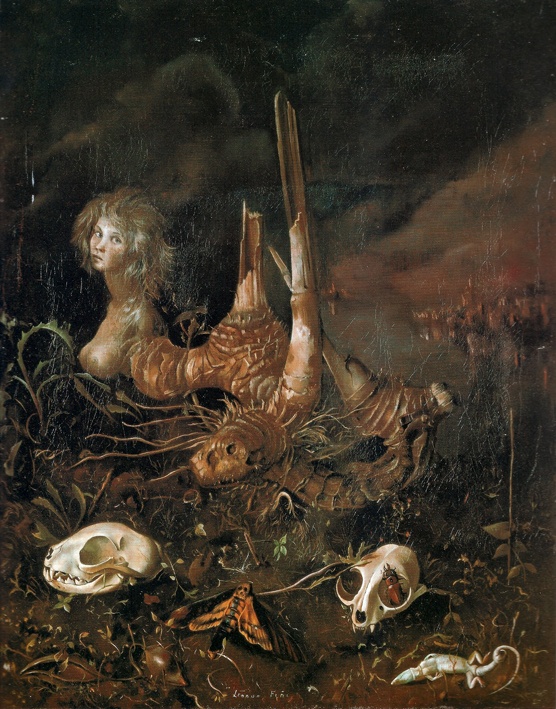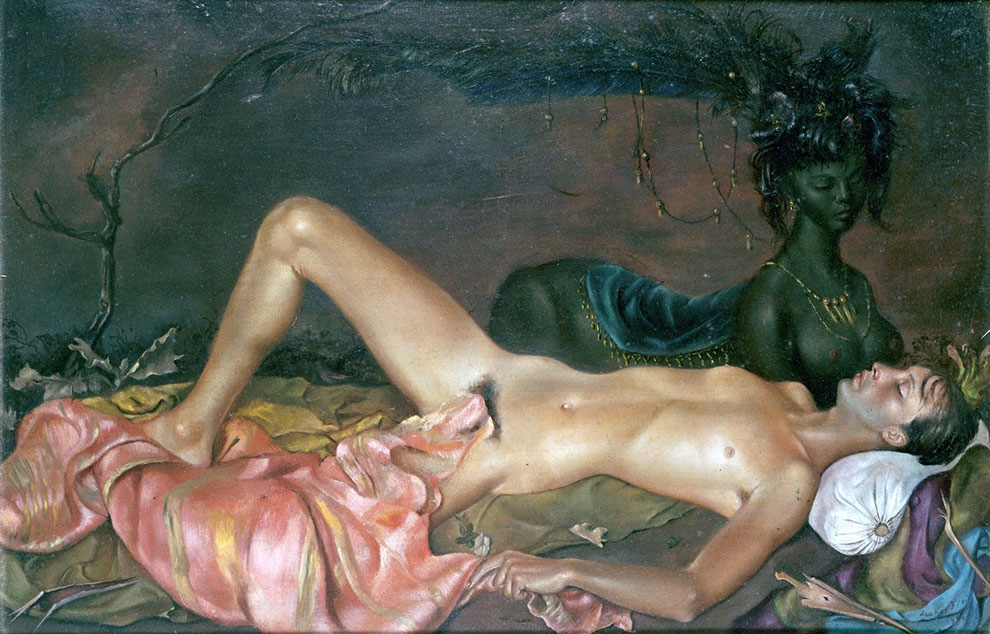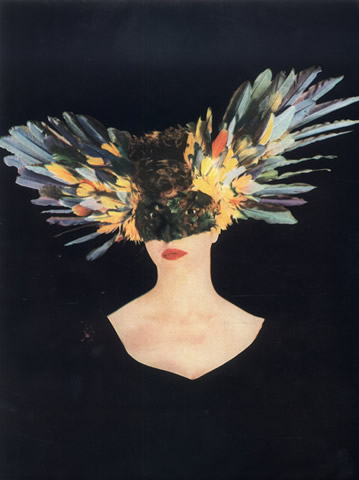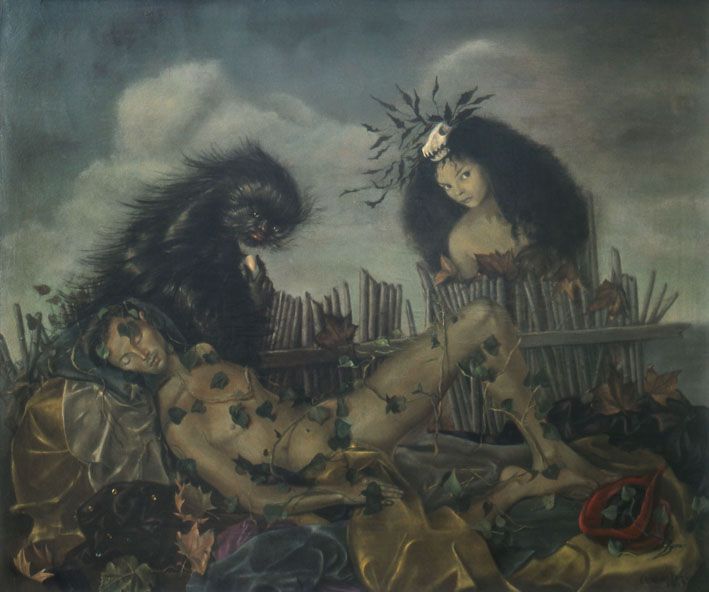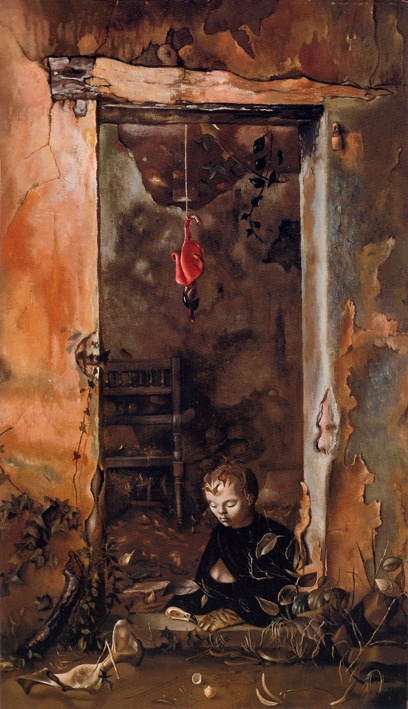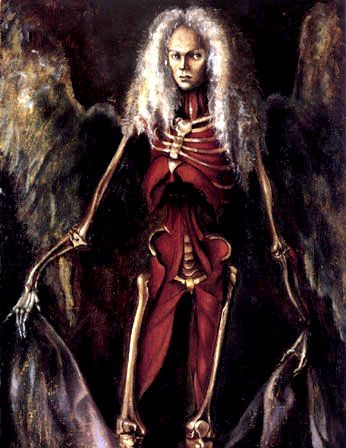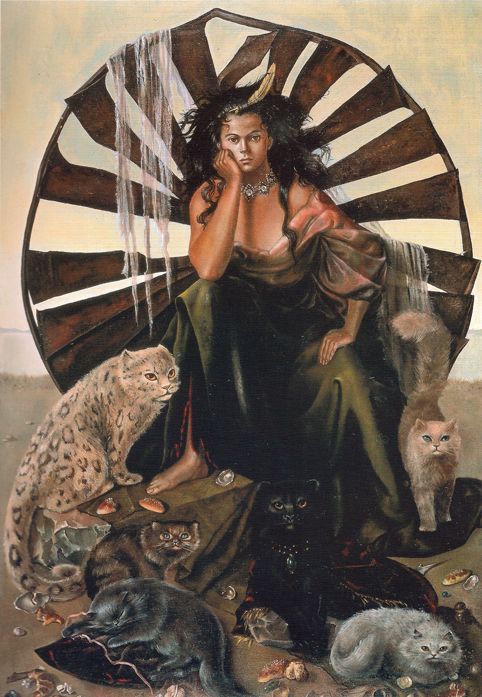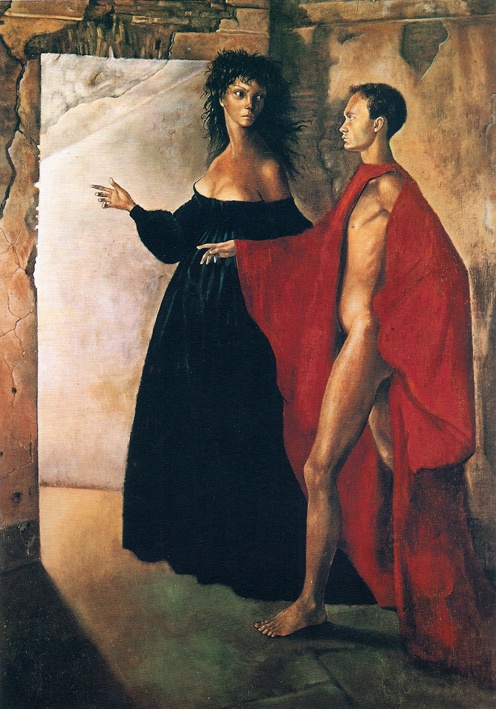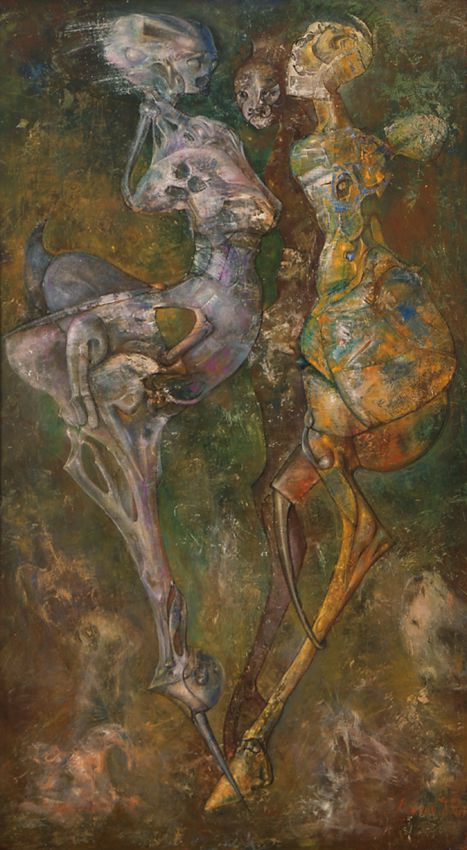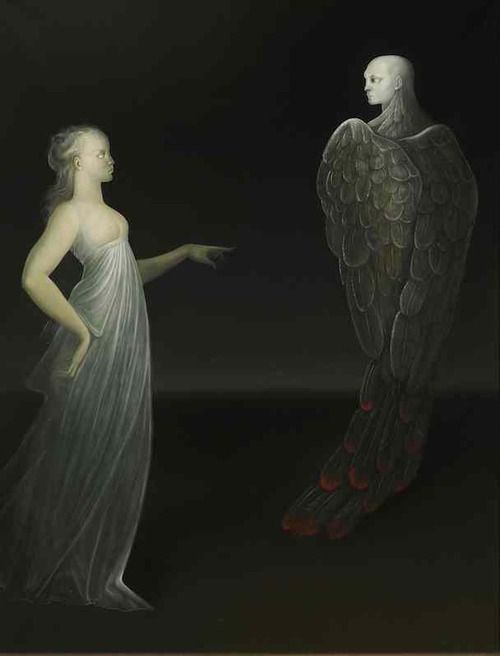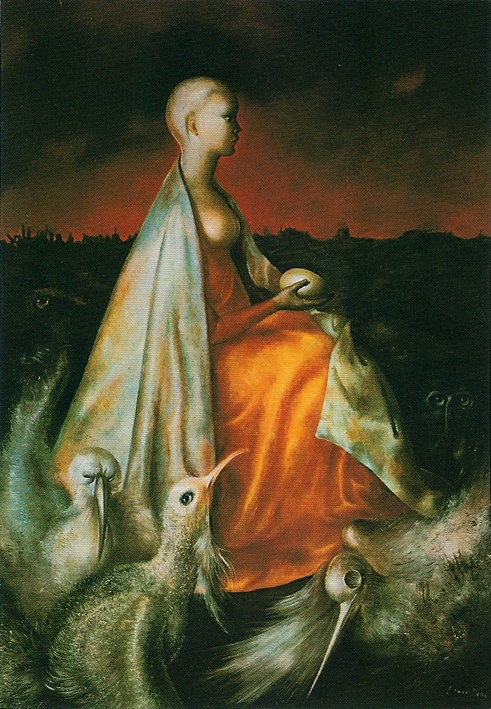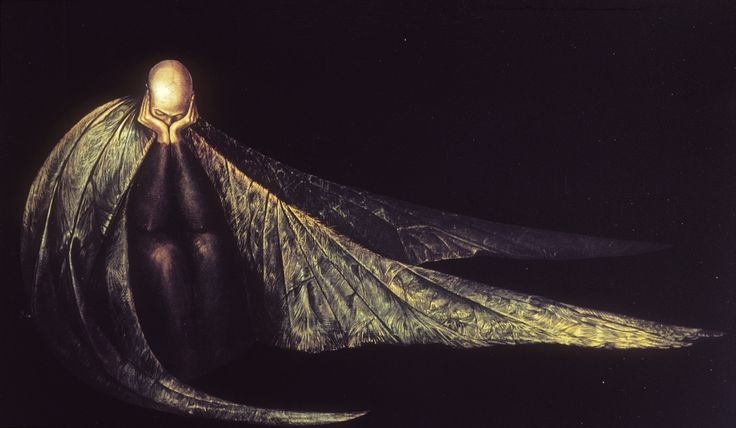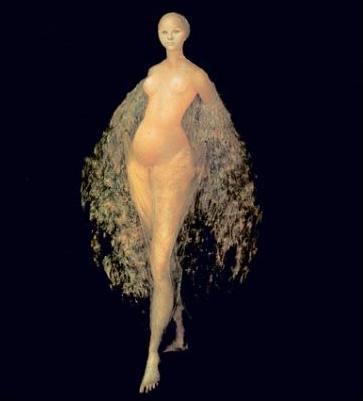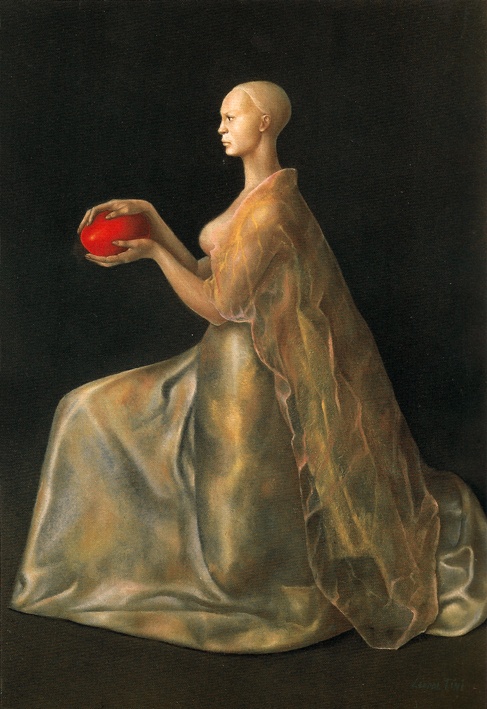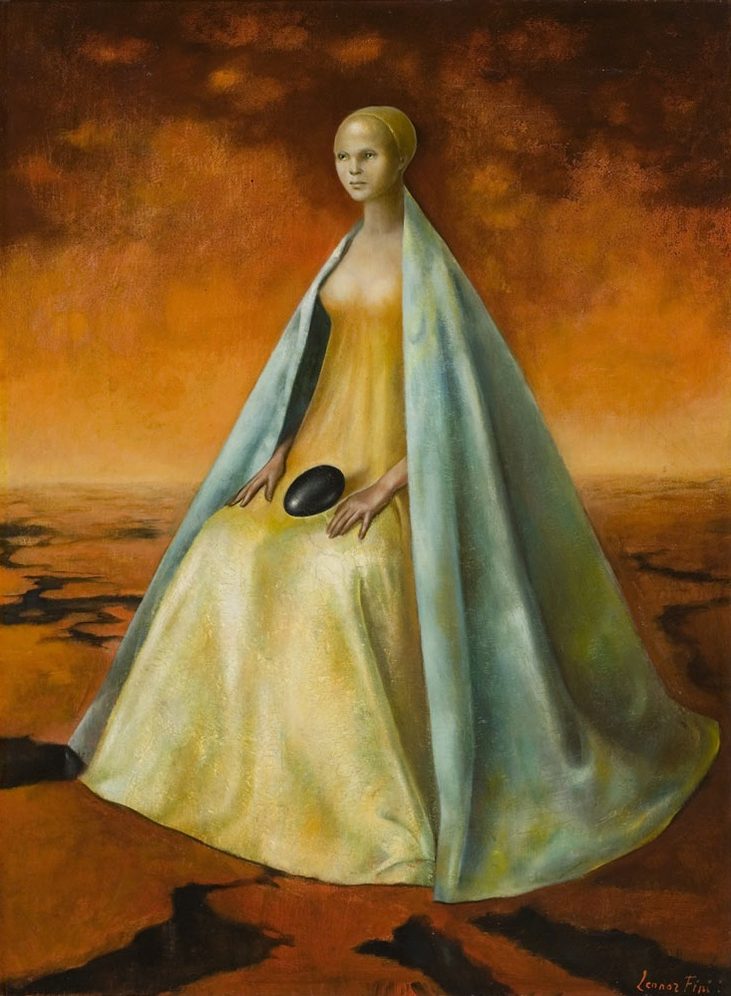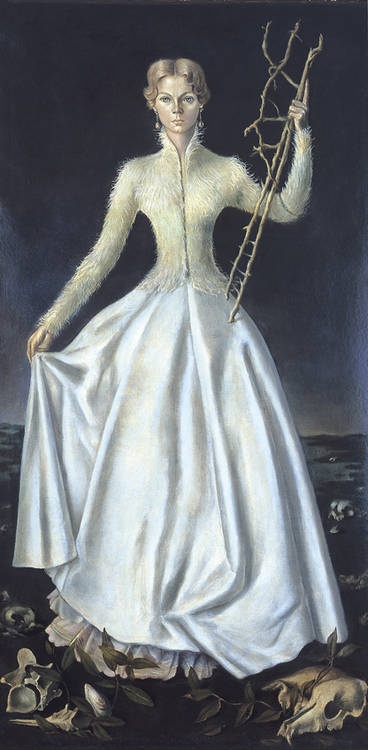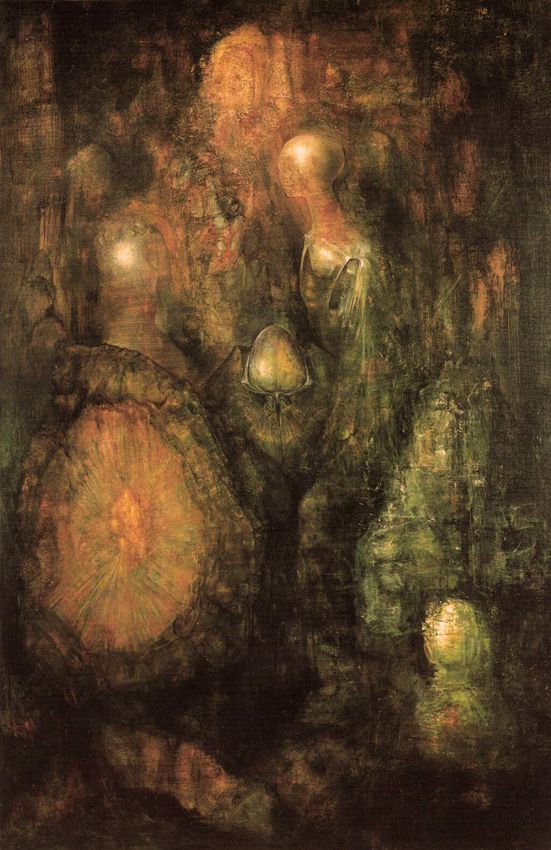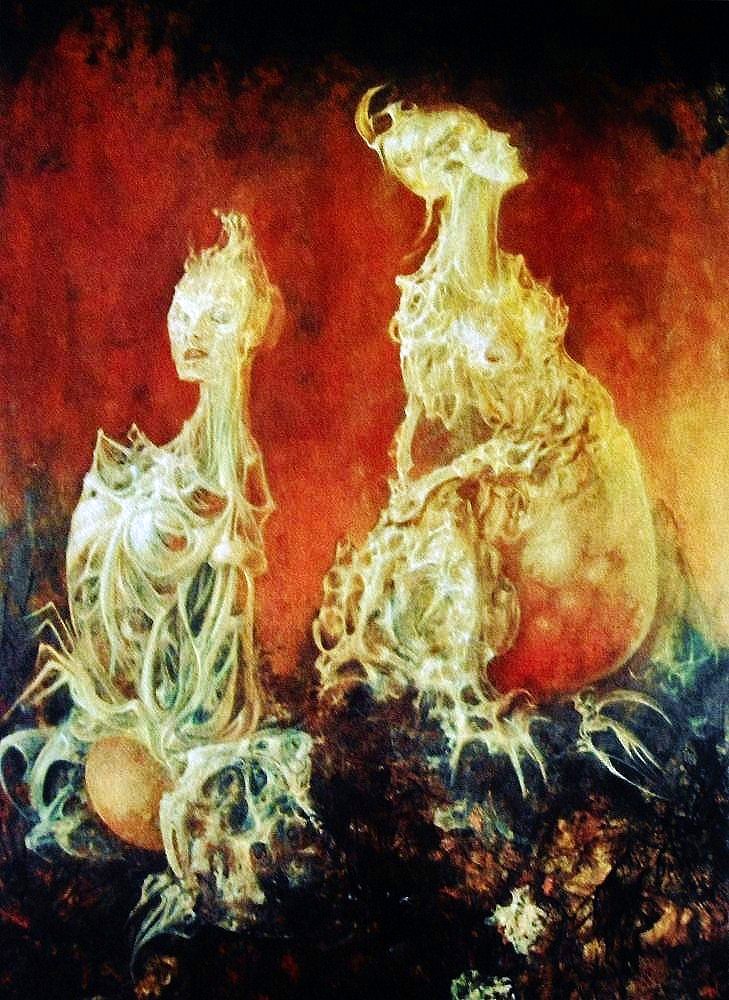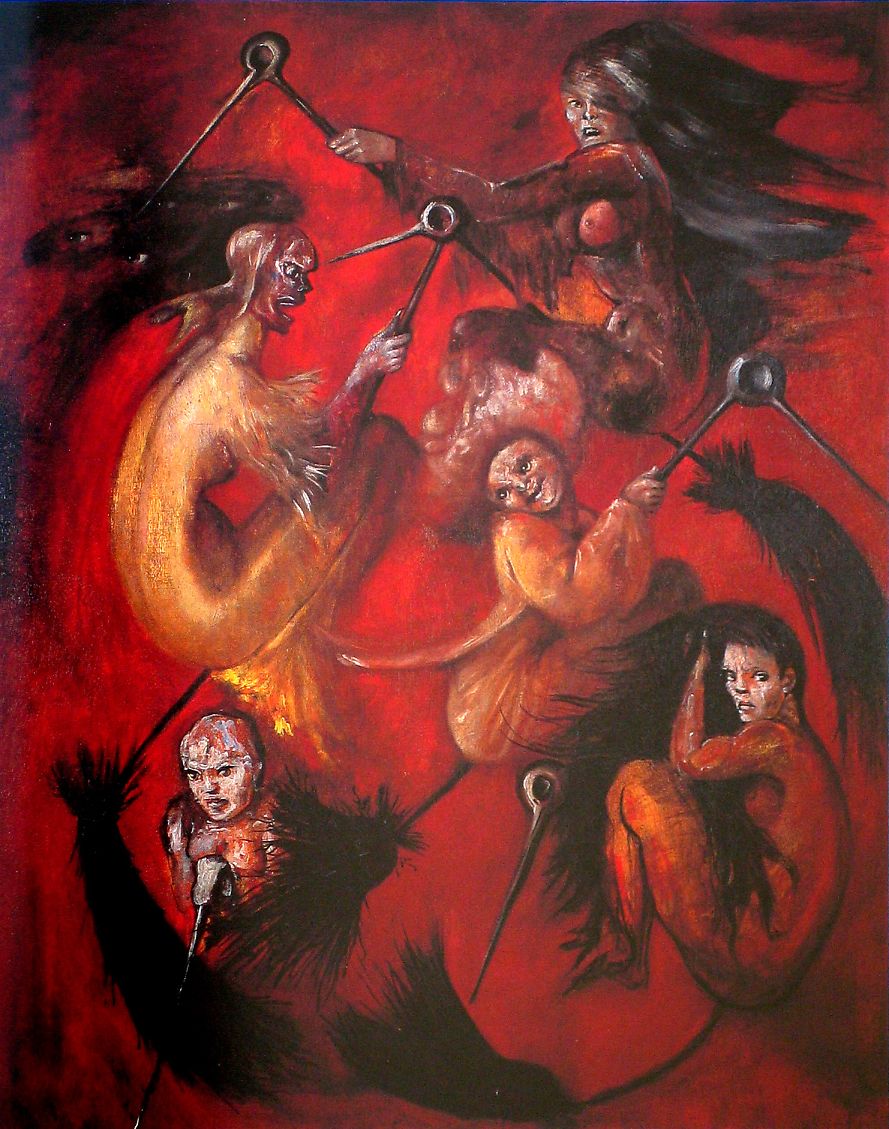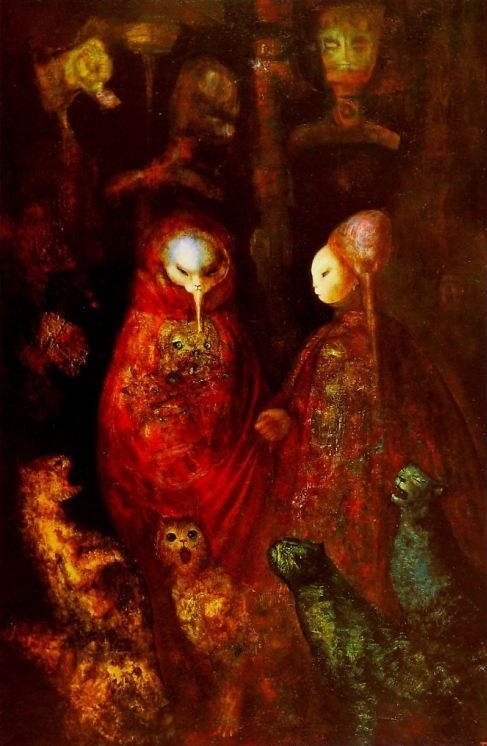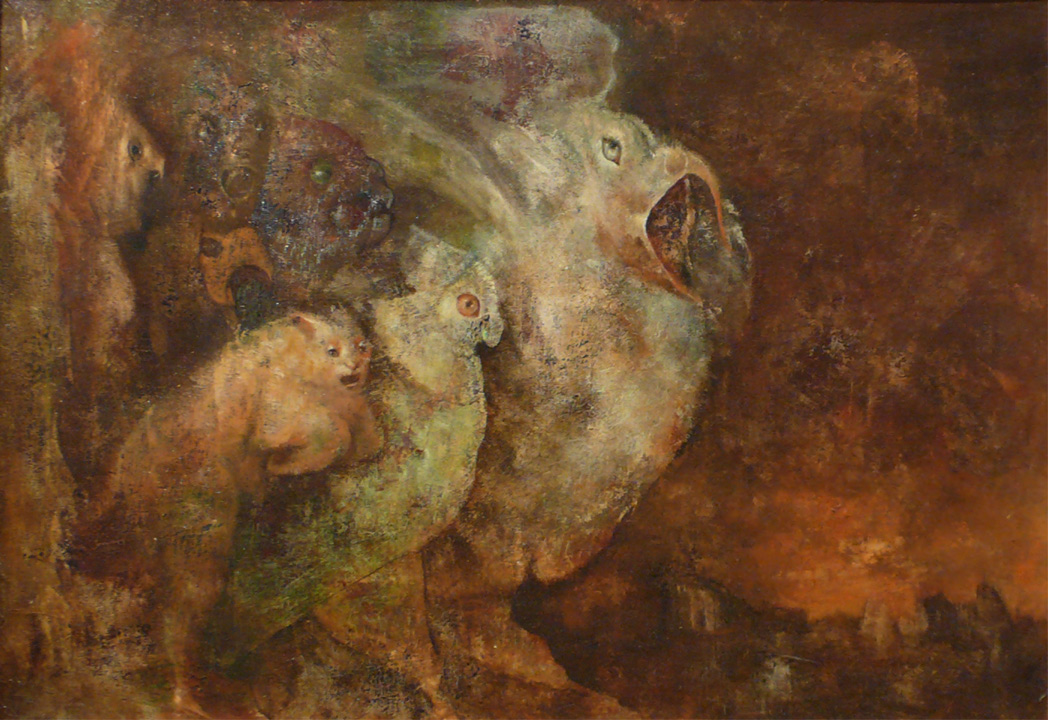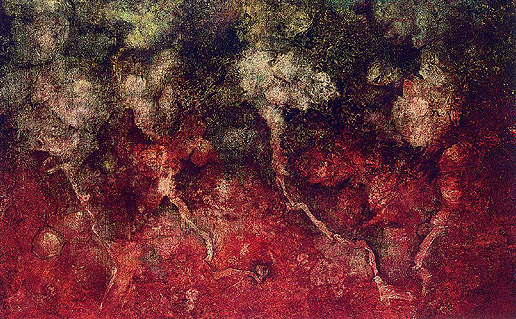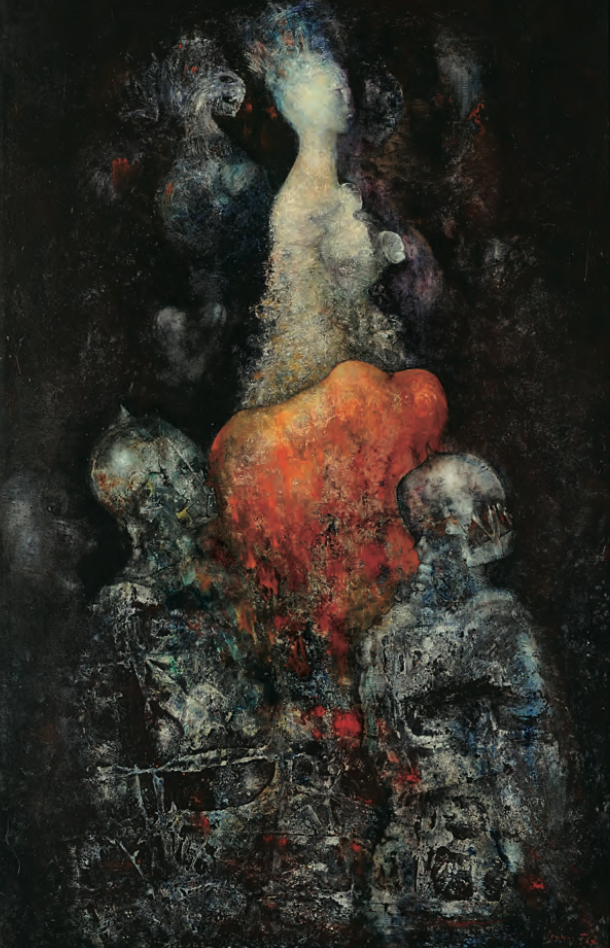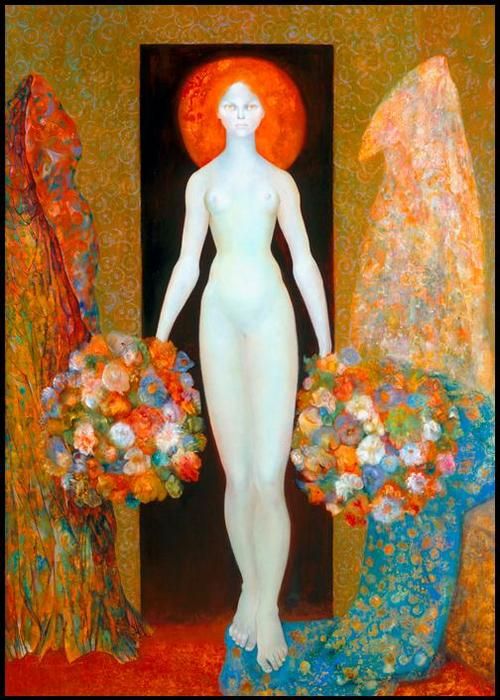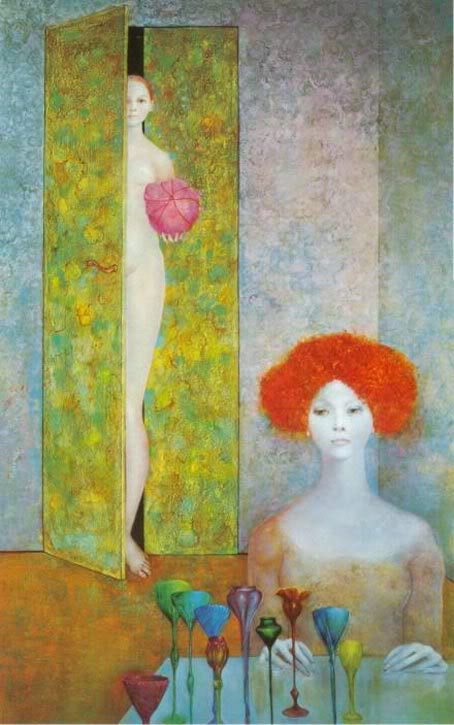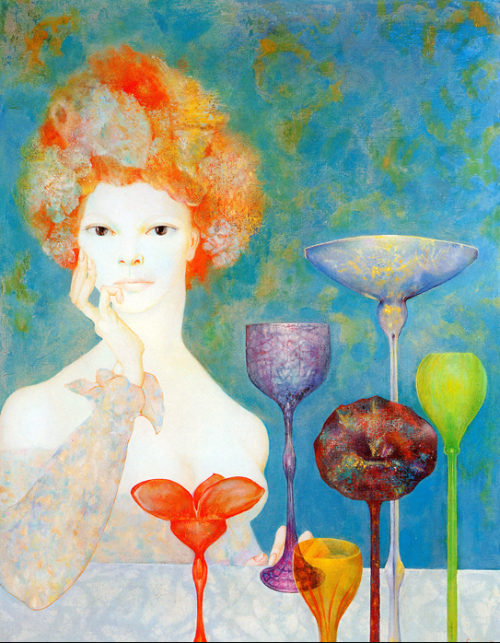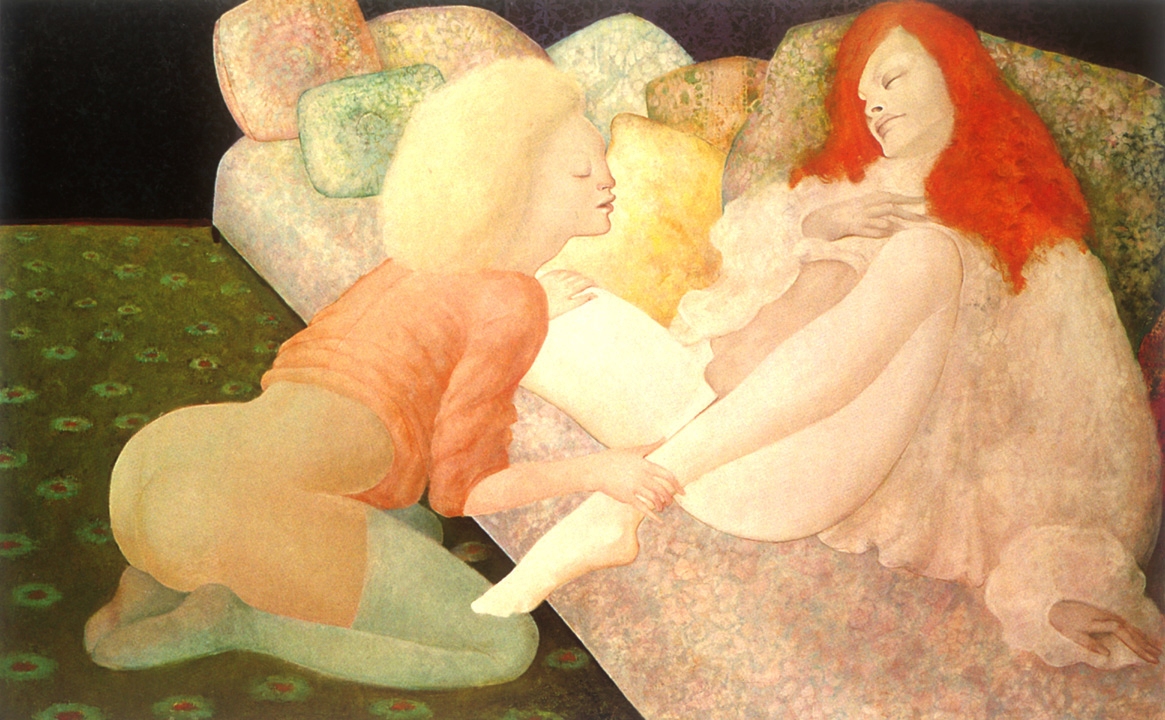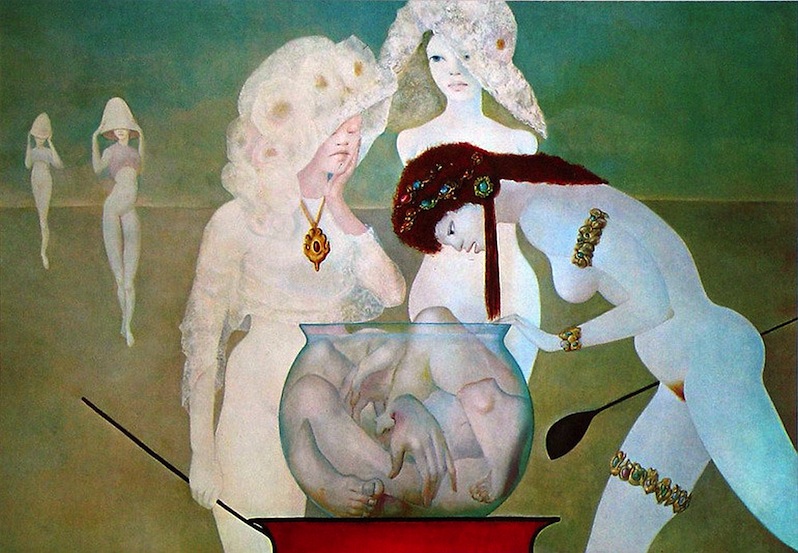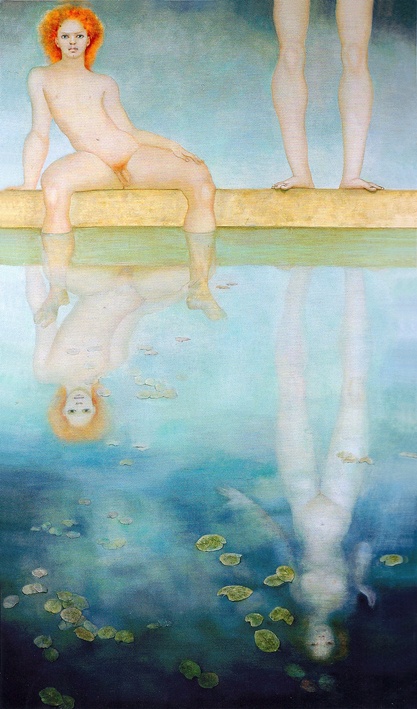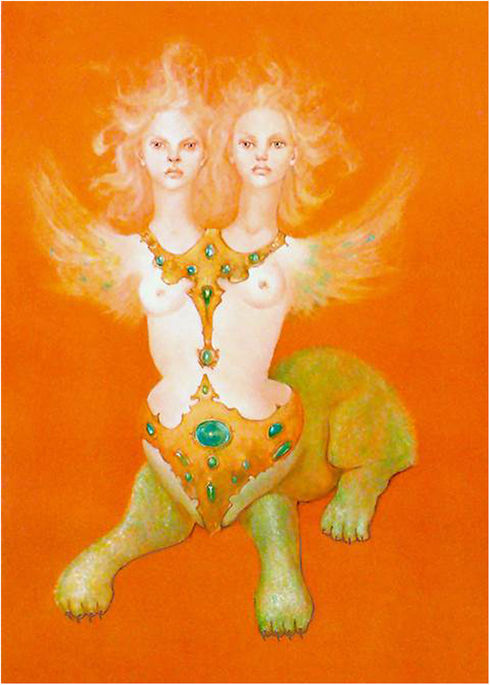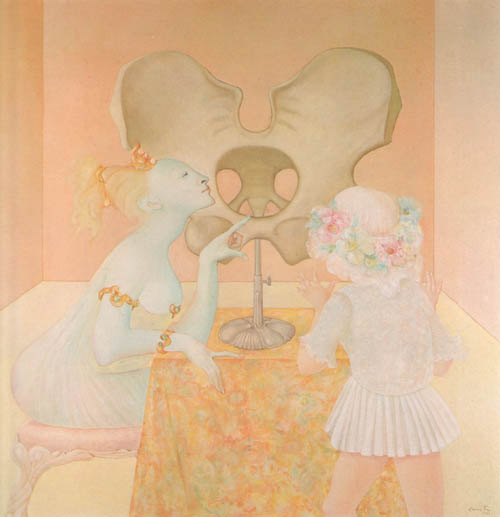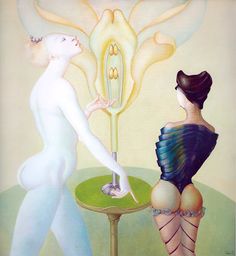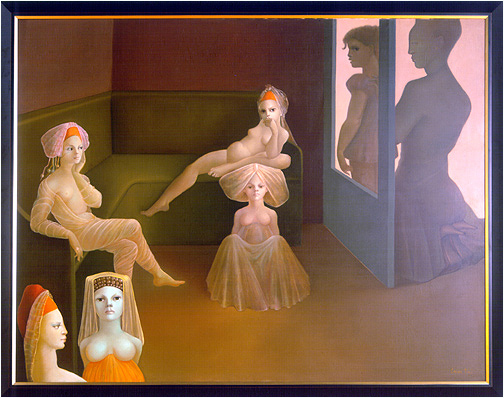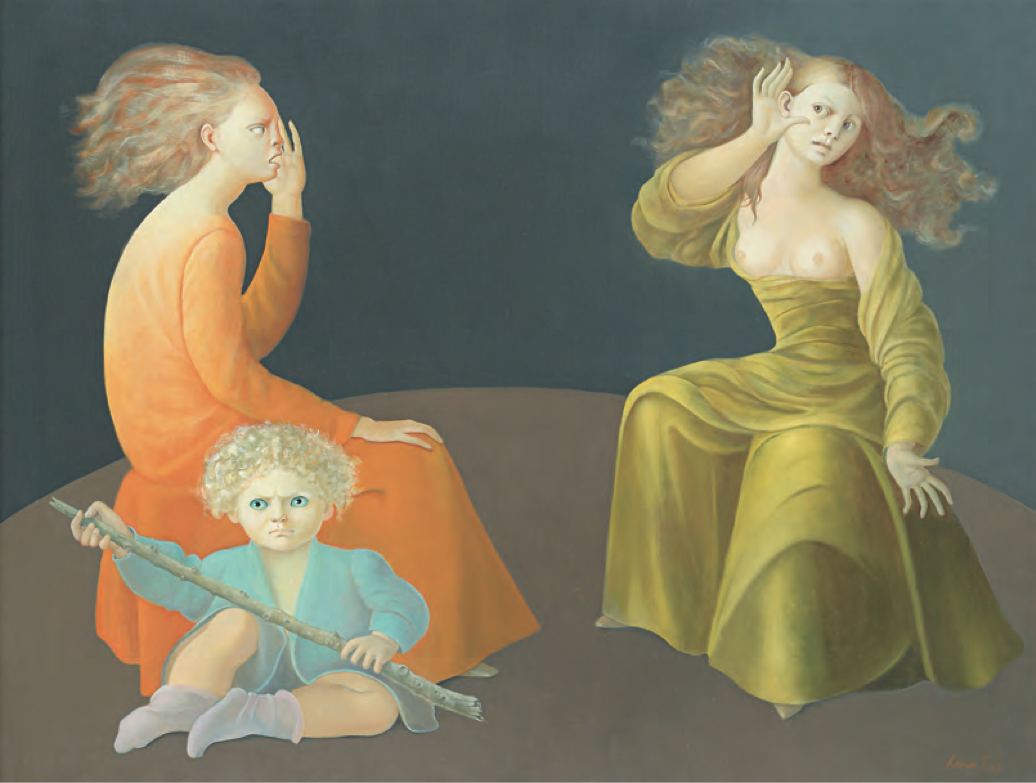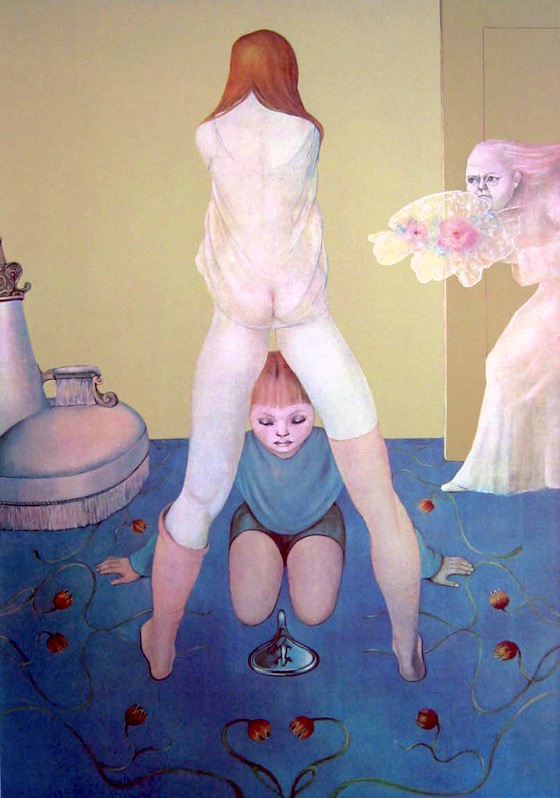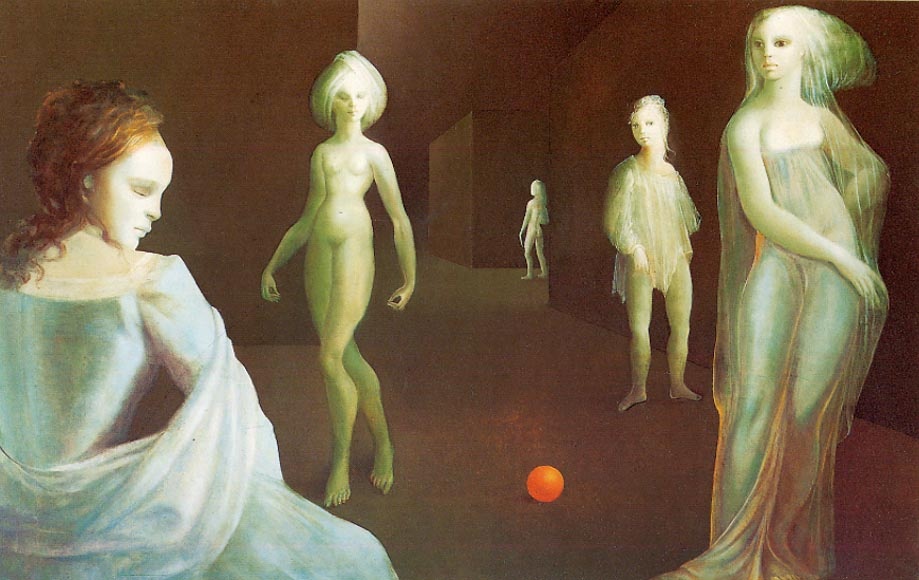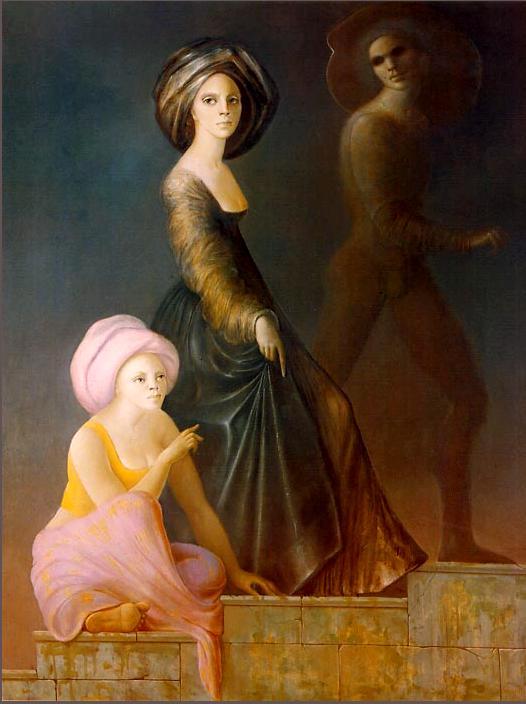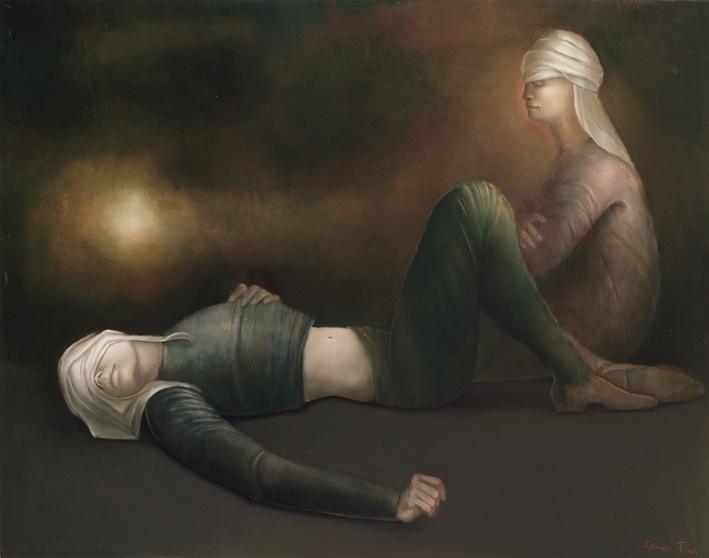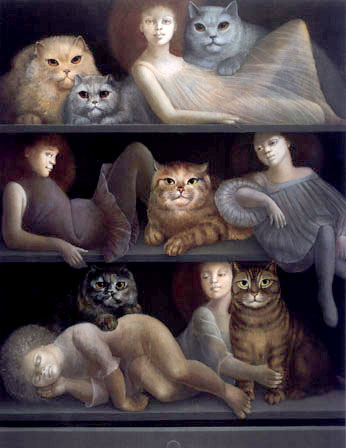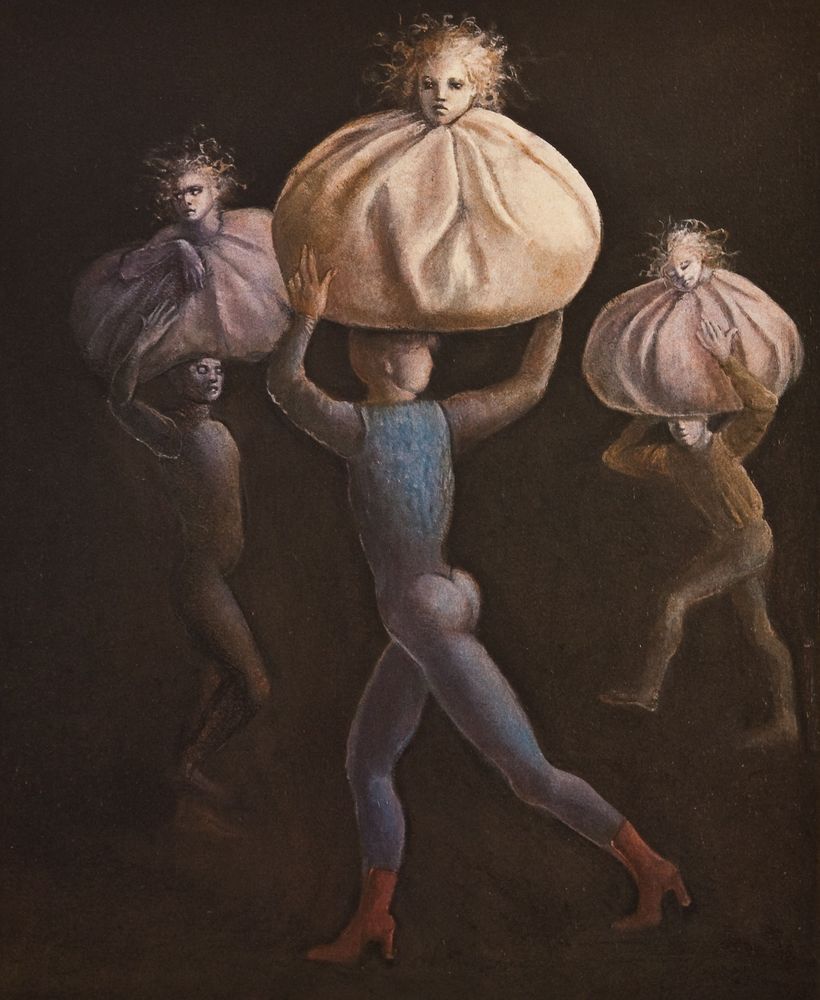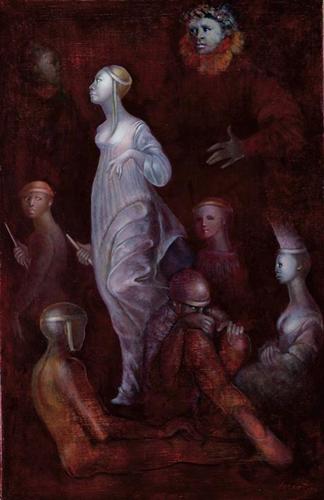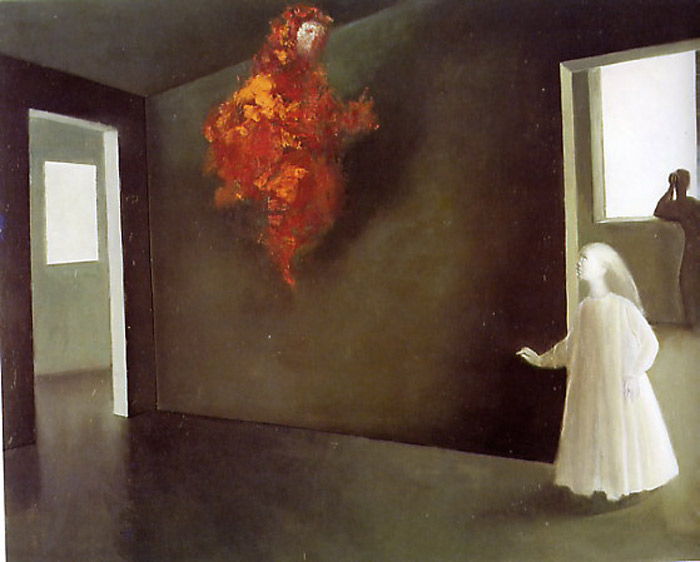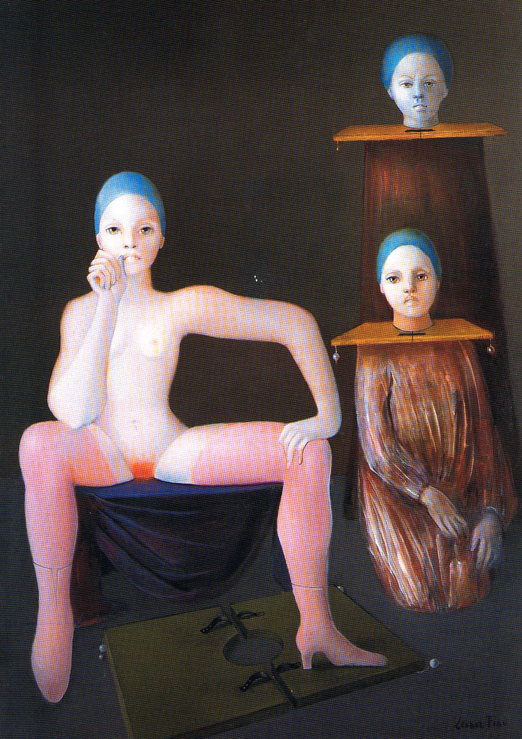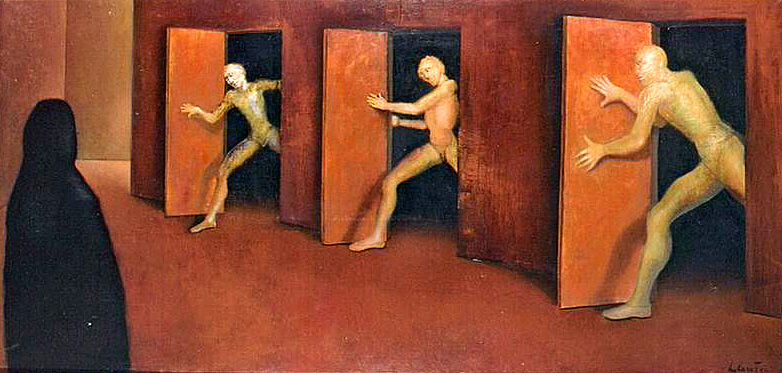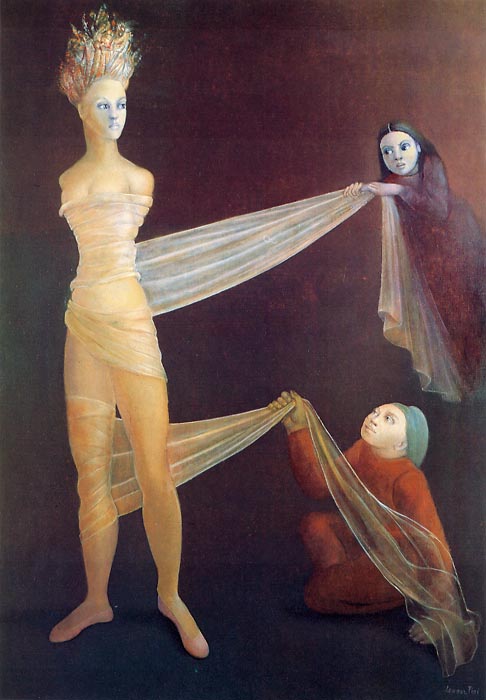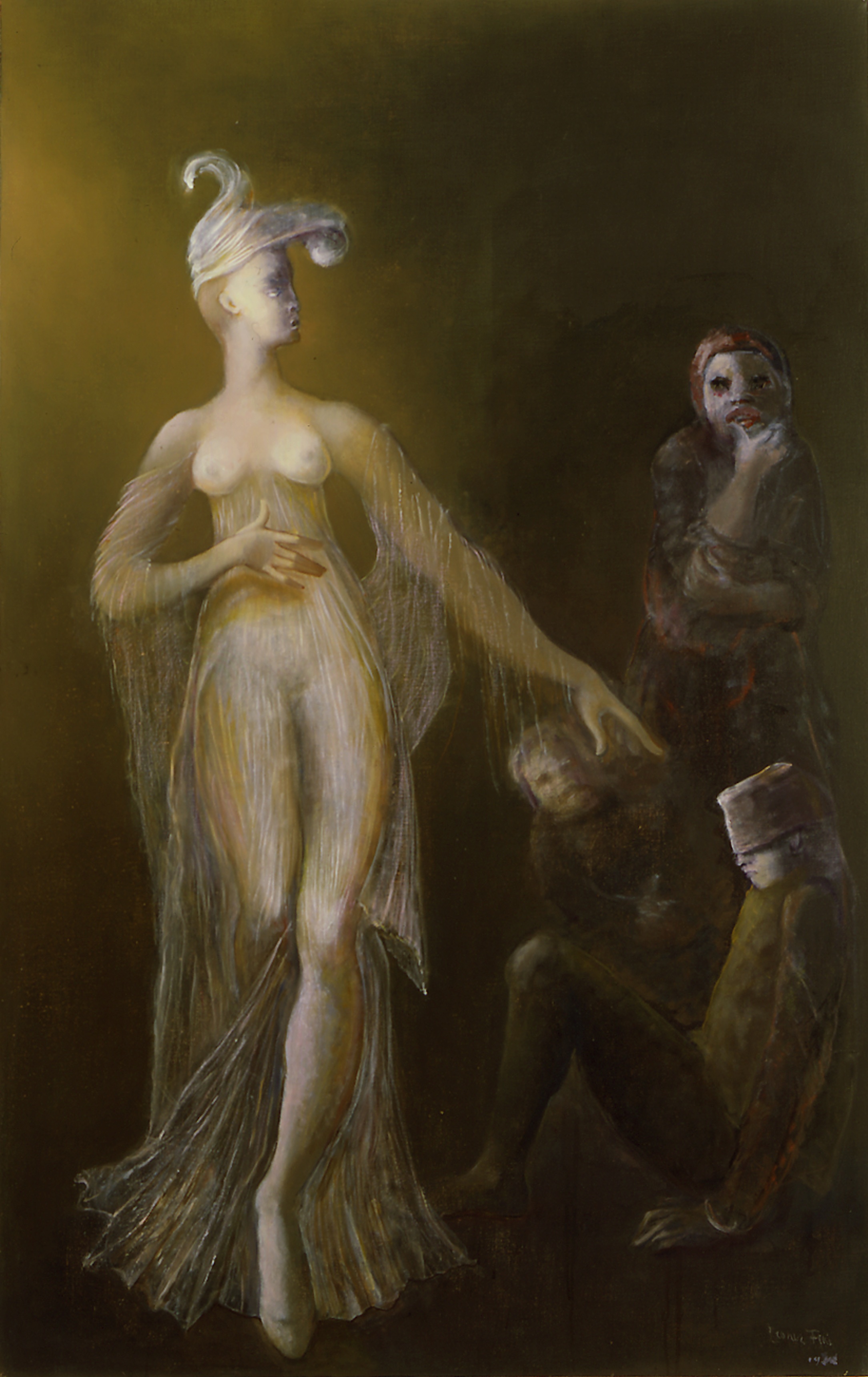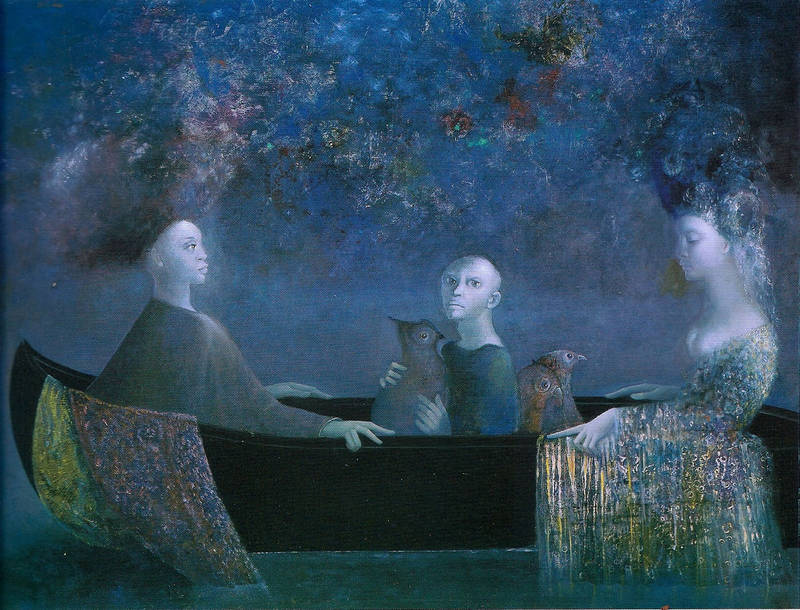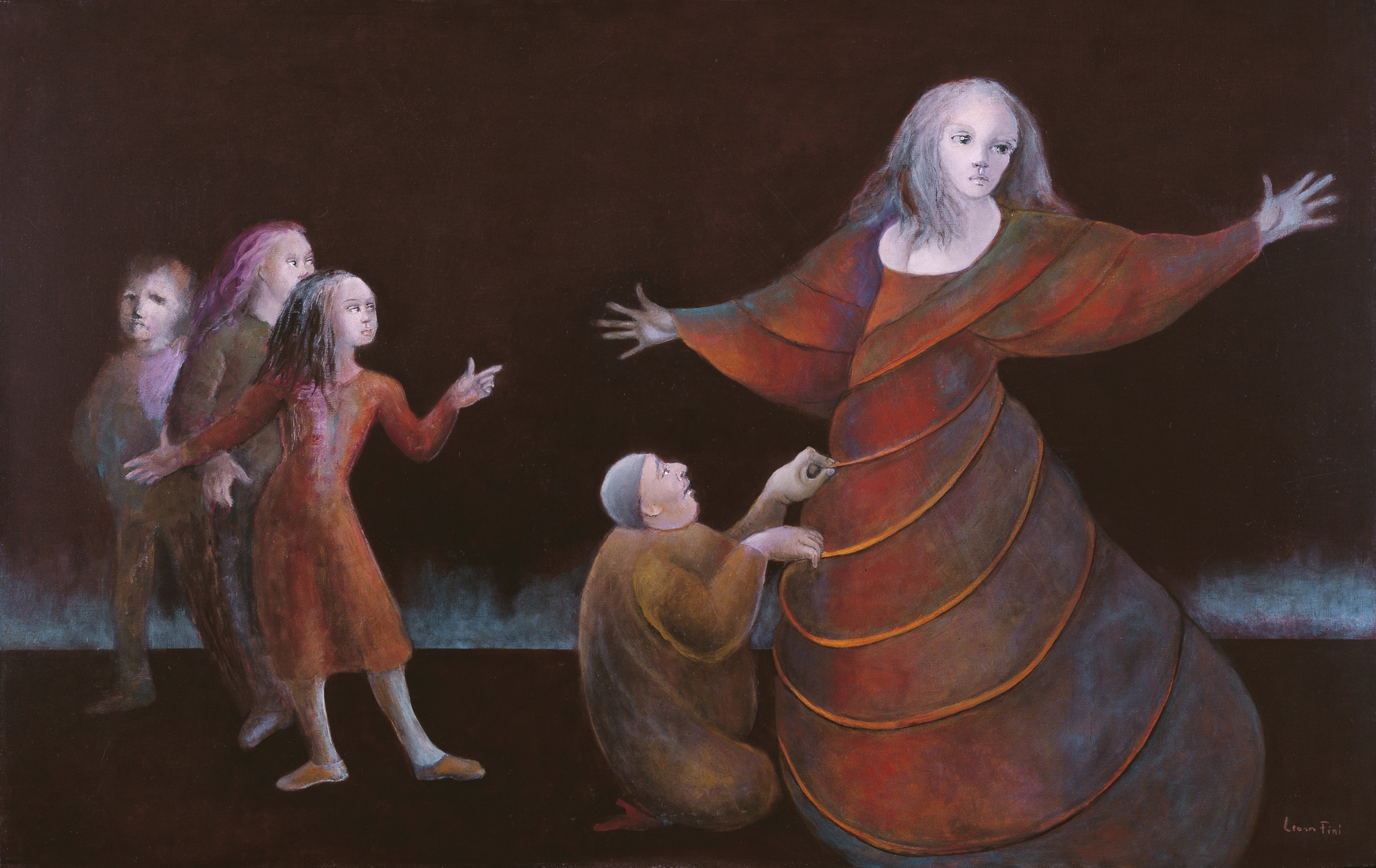 ---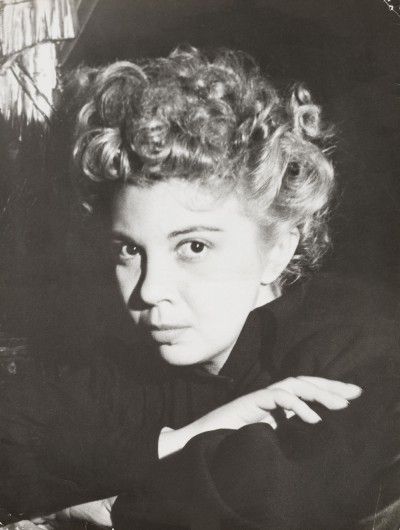 Leonor Fini was born in Buenos Aires.
Her father was very wealthy but also tyrannical, with extreme religious views. He made his young wife very unhappy and, within eighteen month's of Leonor's birth, she fled back to Trieste, Italy, with the child. Leonor was raised there and would be expelled from various schools for being rebellious.
Her first contact with art was through visits to European museums and in her uncle's large library, where she gleaned her earliest knowledge of artists such as the Pre-Raphaelites, Aubrey Beardsley and Gustav Klimt.
She moved to Paris, in either 1931 or 1932, and became acquainted with Carlo Carra and Giorgio de Chirico, who influenced much of her work. She also came to know Paul Éluard, Max Ernst, Georges Bataille, Henri Cartier-Bresson, Picasso, and Salvador Dalí.
Fini had no formal artistic training, yet she was familiar with the traditional Renaissance and Mannerist styles encountered during her upbringing in Italy. When she was 17, she had a painting exhibited in a gallery in Trieste and received a commission to paint portraits from dignitaries in Milan, where she had her first one-woman show at the Galerie Barbaroux in 1929.
Her one-woman exhibition in Paris in 1935 resulted in friendships with Paul Eluard, Max Ernst, René Magritte and Victor Brauner, bringing her into close contact with the Surrealists. Her fierce sense of independence and her dislike of the Surrealists' authoritarian attitudes kept her, however, from officially joining the movement. Nevertheless her works of the late 1930s and 1940s reflect her interest in Surrealist ideas. She also participated in the major international exhibitions organized by the group.
Her first major exhibition was in 1936 in New York at Julian Levy Gallery. Fini was part of a pre-war generation of Parisian artists, and very important in the Surrealist movement though she is sometimes overlooked in favour of her male contemporaries. In 1943, Fini was included in Peggy Guggenheim's show Exhibition by 31 Women at the Art of This Century gallery in New York.