The Surrealism Website
Mario Schleinzer (1961-)


---
---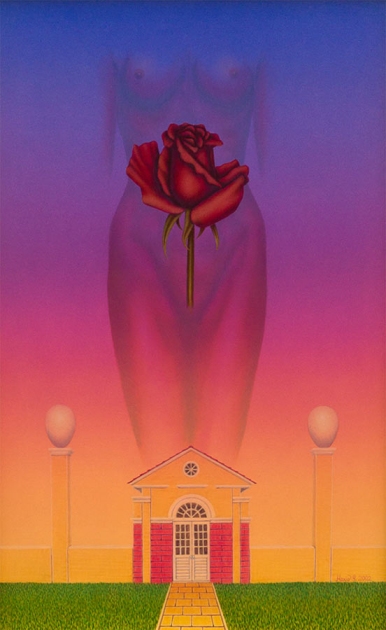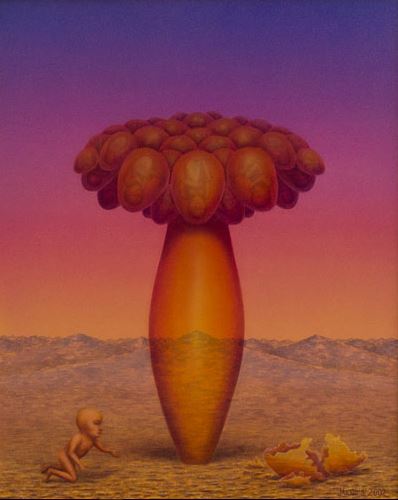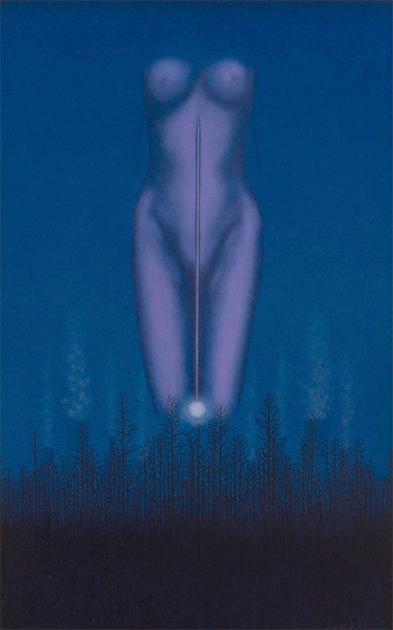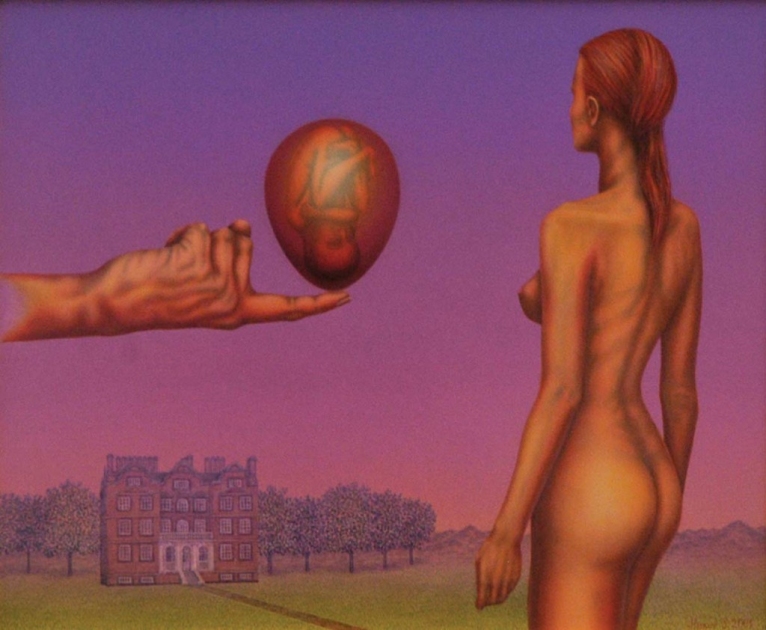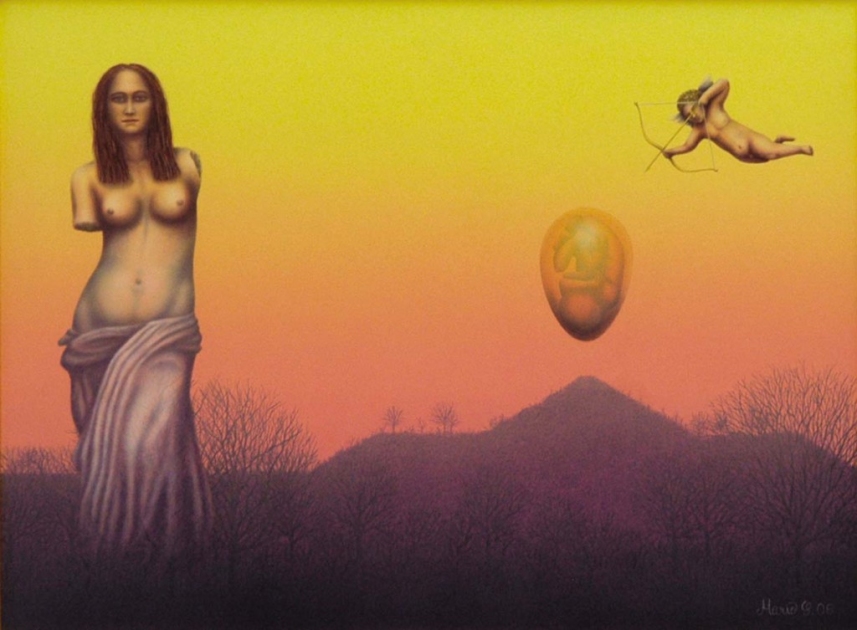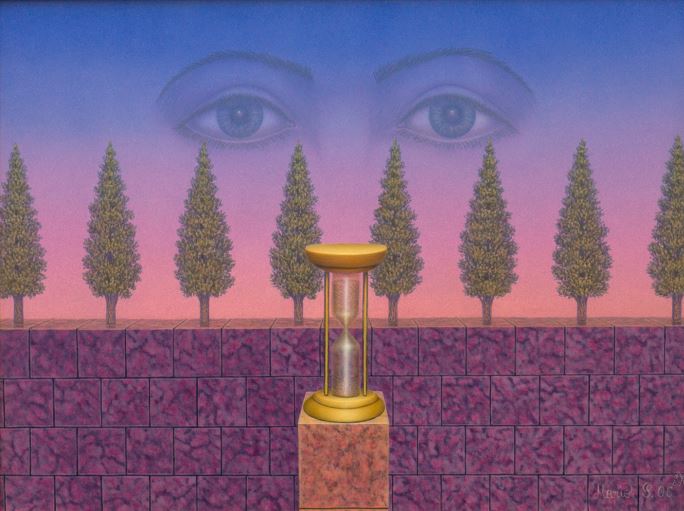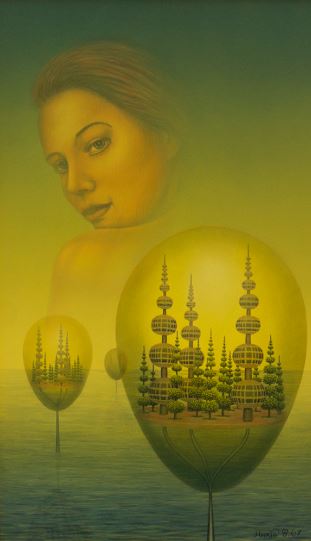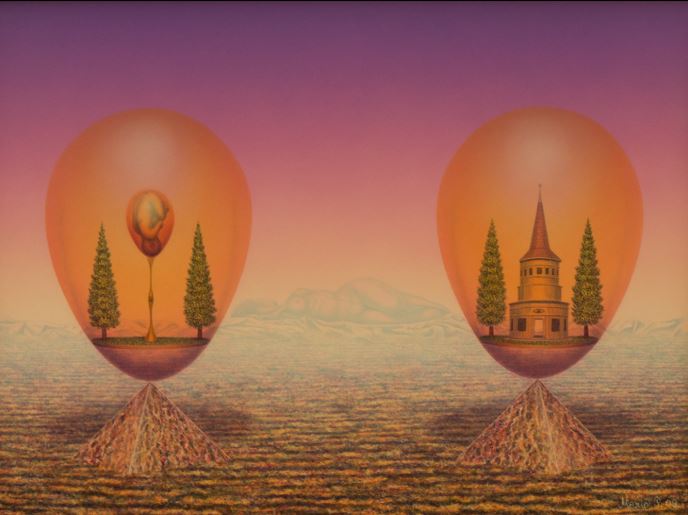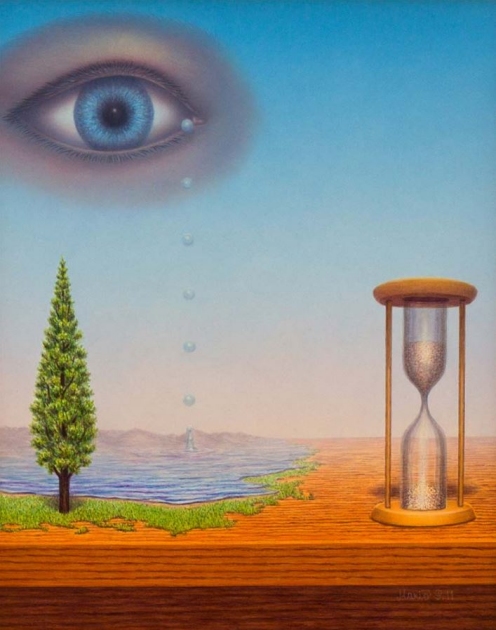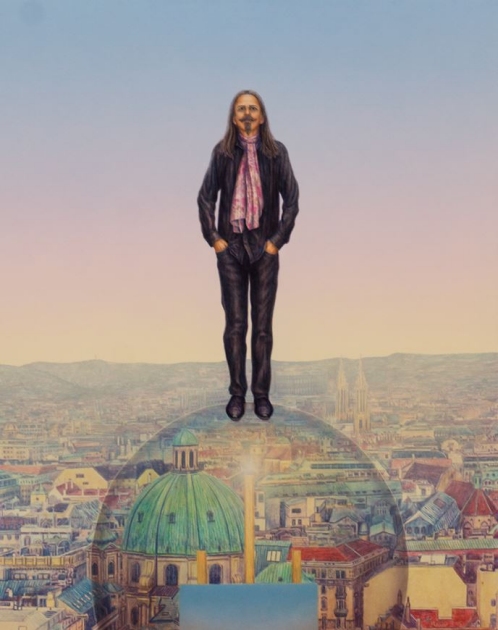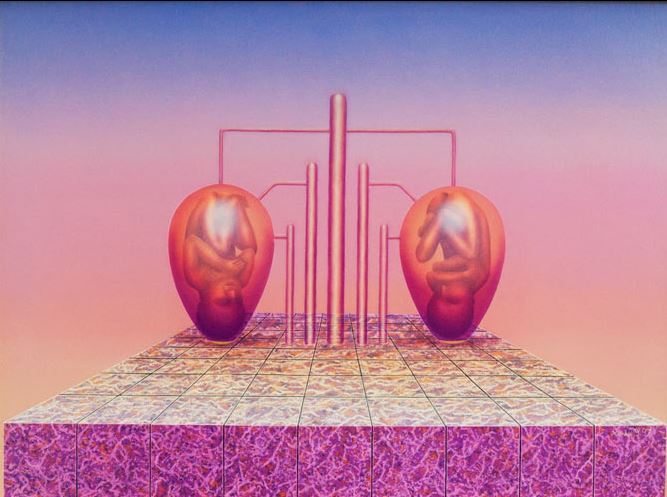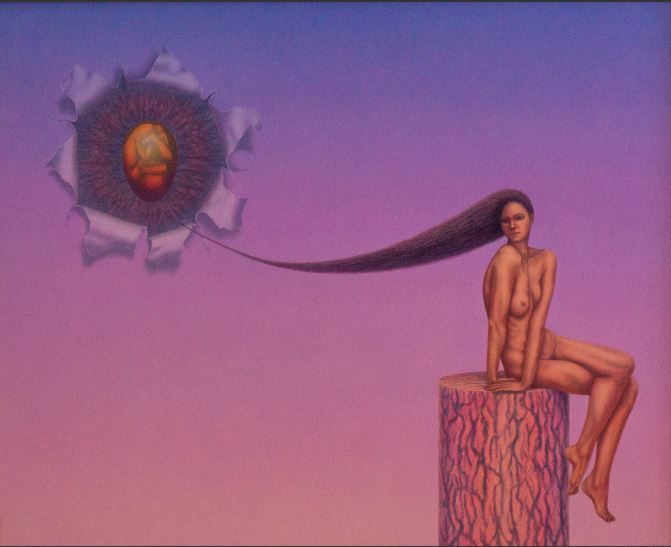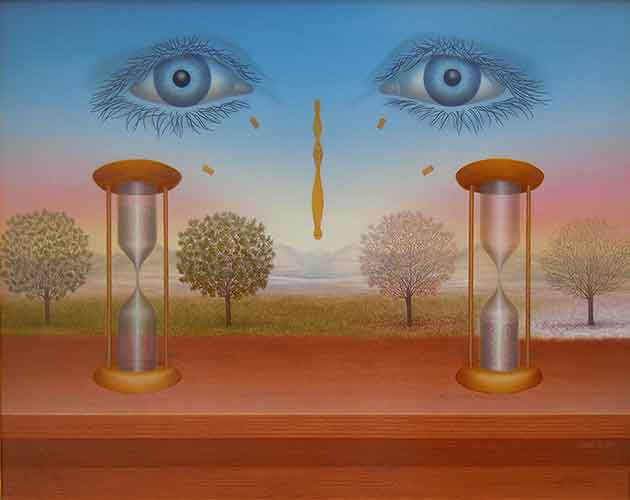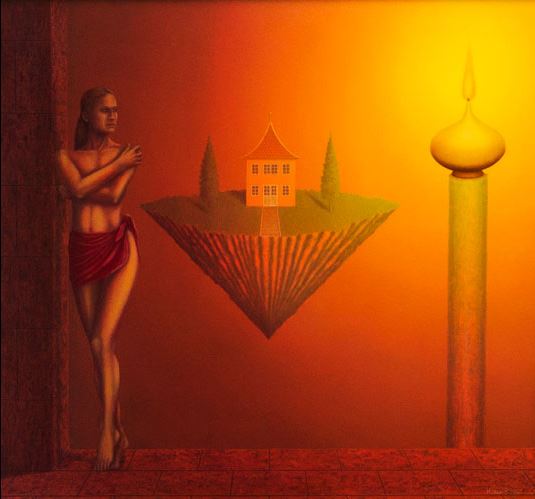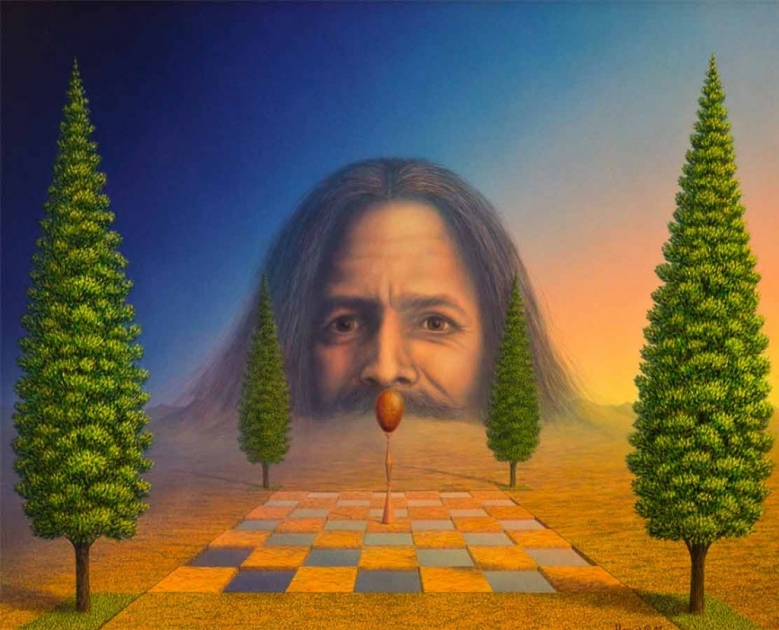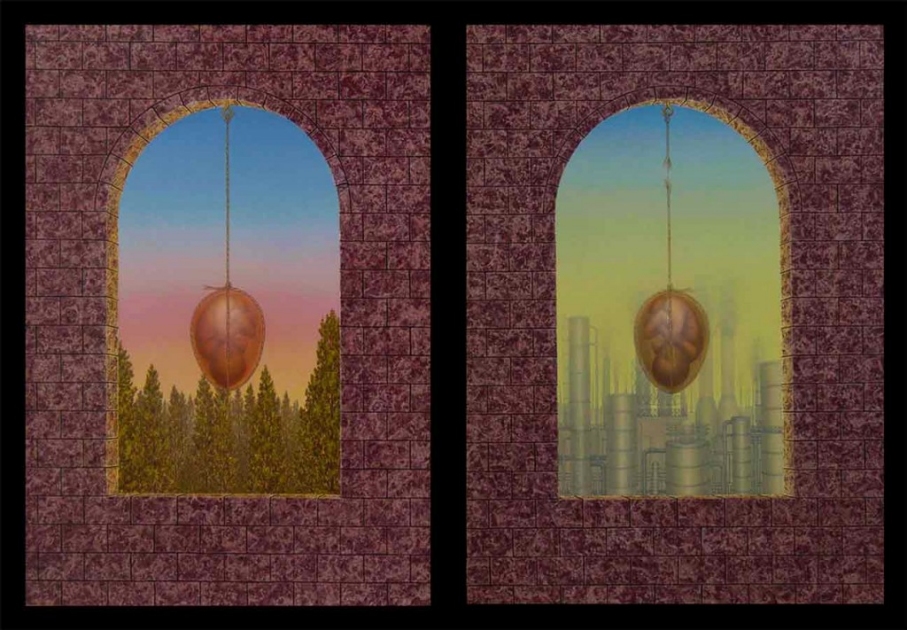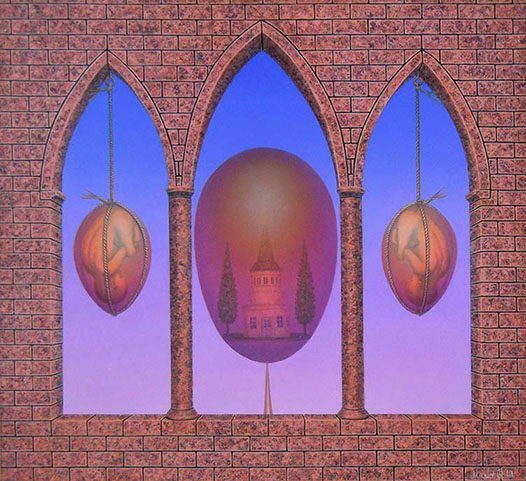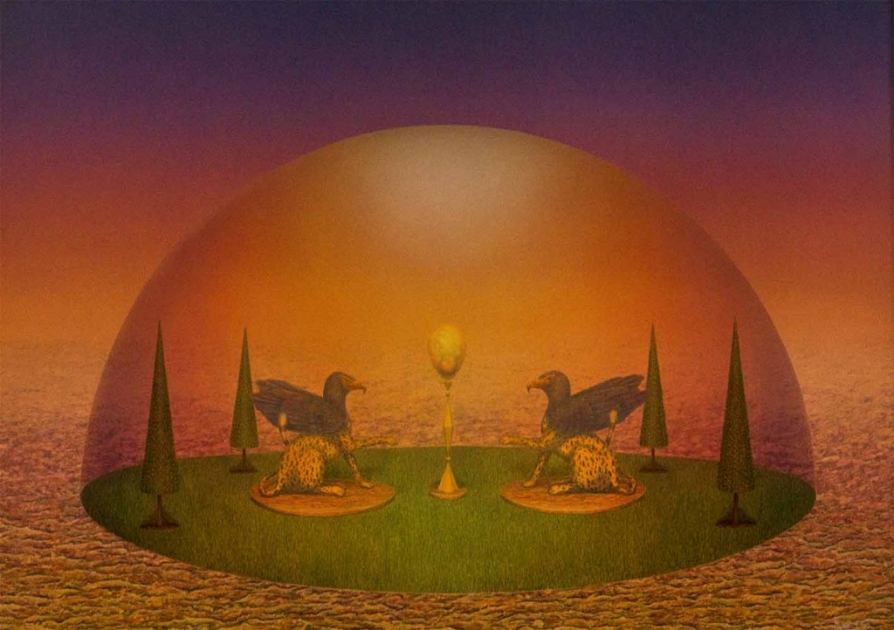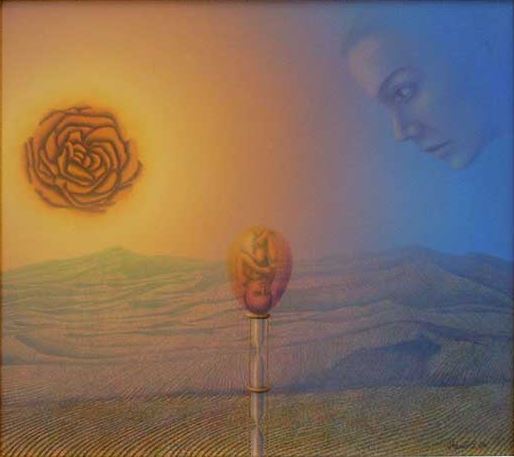 ---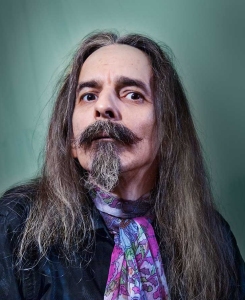 Mario Schleinzer was born in Vienna but grew up in Himberg, a town in Lower Austria a few kilometers south of Vienna. In 1985-87 studied painting at the Vienna Art School. Between 1987-92 he studied painting at the Academy of Applied Arts in Vienna, under Wolfgang Hutter. From 1990 he taught at the Vienna School of Art, the Art Volkshochschule and the VHS Donaustadt.
He paints on hardboard which he himself prepares, onto which he transfers his initial drawing. He reworks the image with color pencils and then applies layers of aqueous acrylic. Following Ernst Fuch's mischetechnique, he then applies many layers of transparent resin oil colors. This gives his paintings a soft luminosity.
He himself frames his pictures, often with a thin, golden wooden frame surrounding the painting, which then is mounted on white cotton and enclosed in an outer golden wood frame.
His work is introspective and often melancholy in tone, somewhat reminiscent of fellow Austrian Rudolf Hausner.