The Surrealism Website
Mike Davis (1961-)


---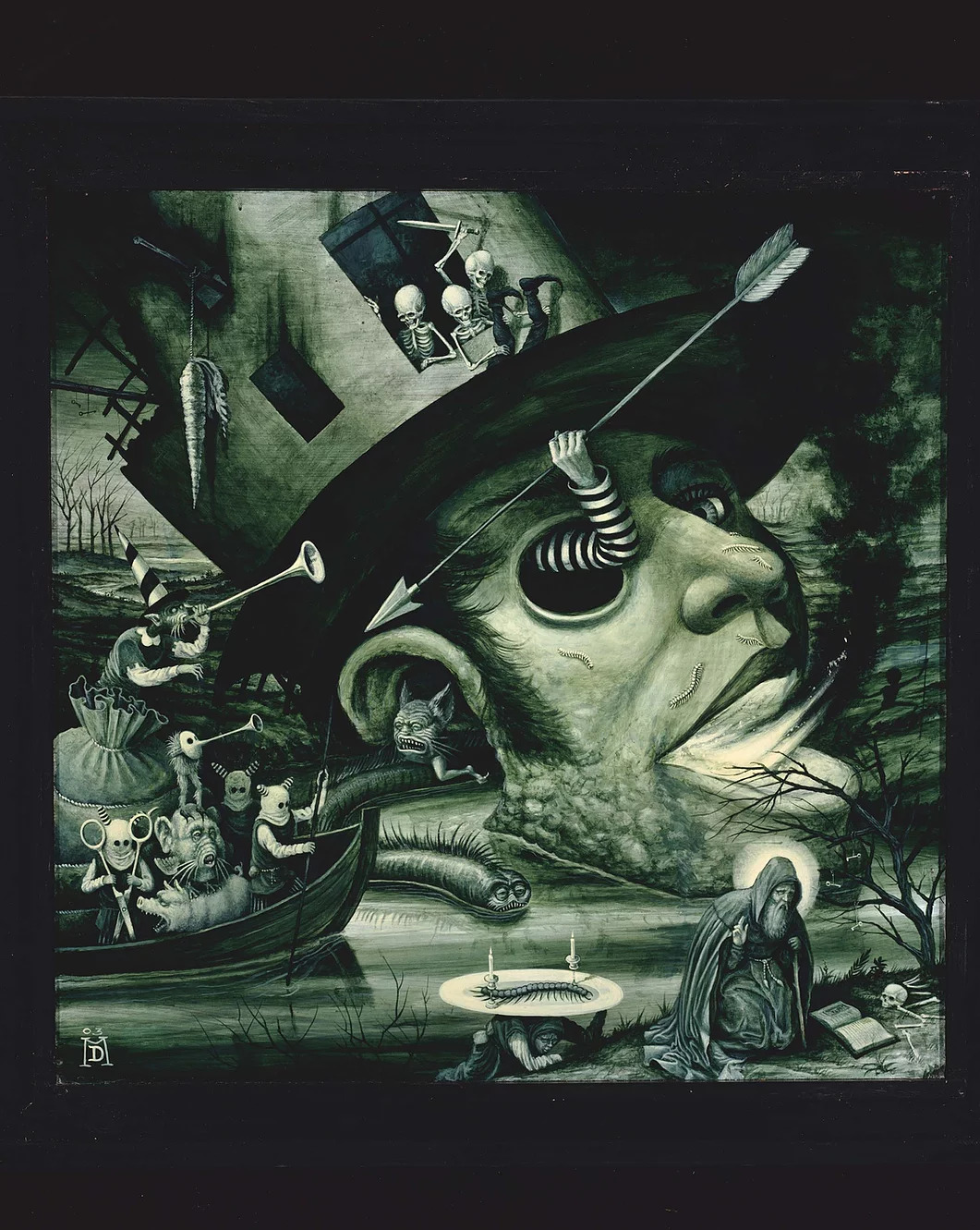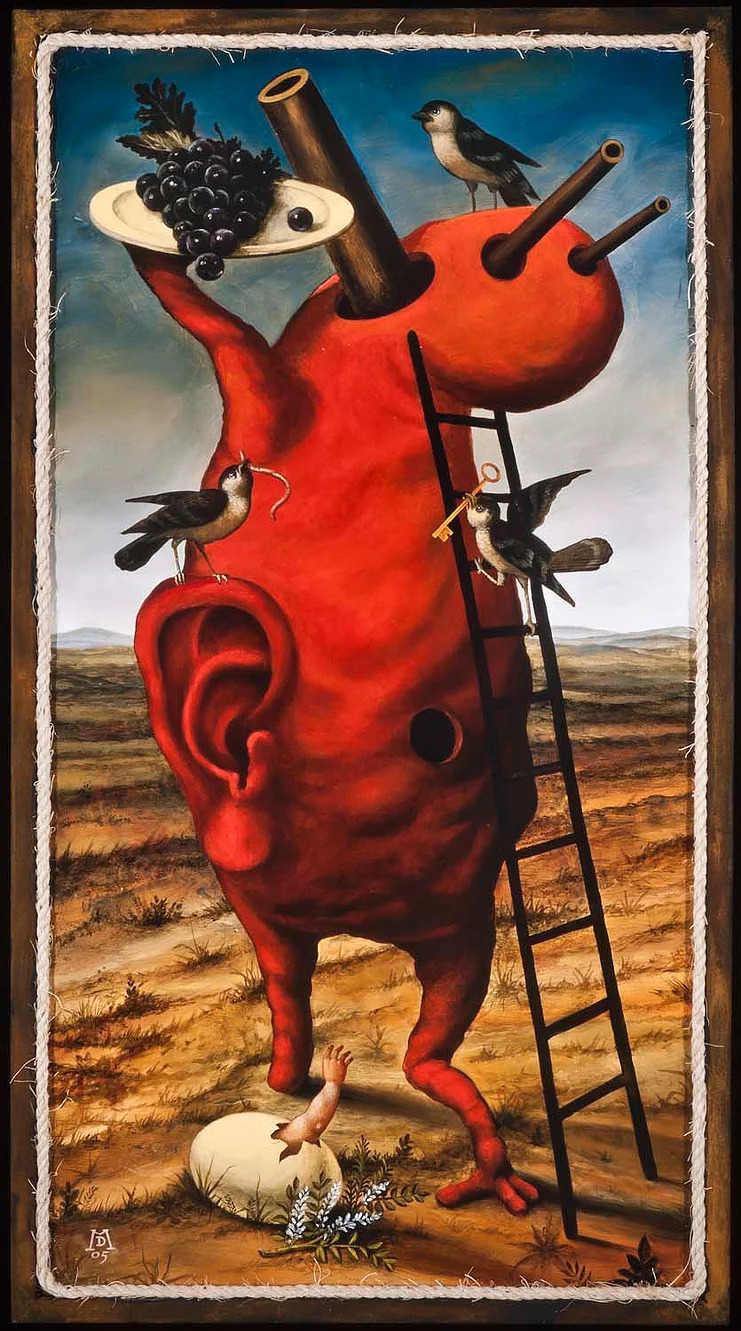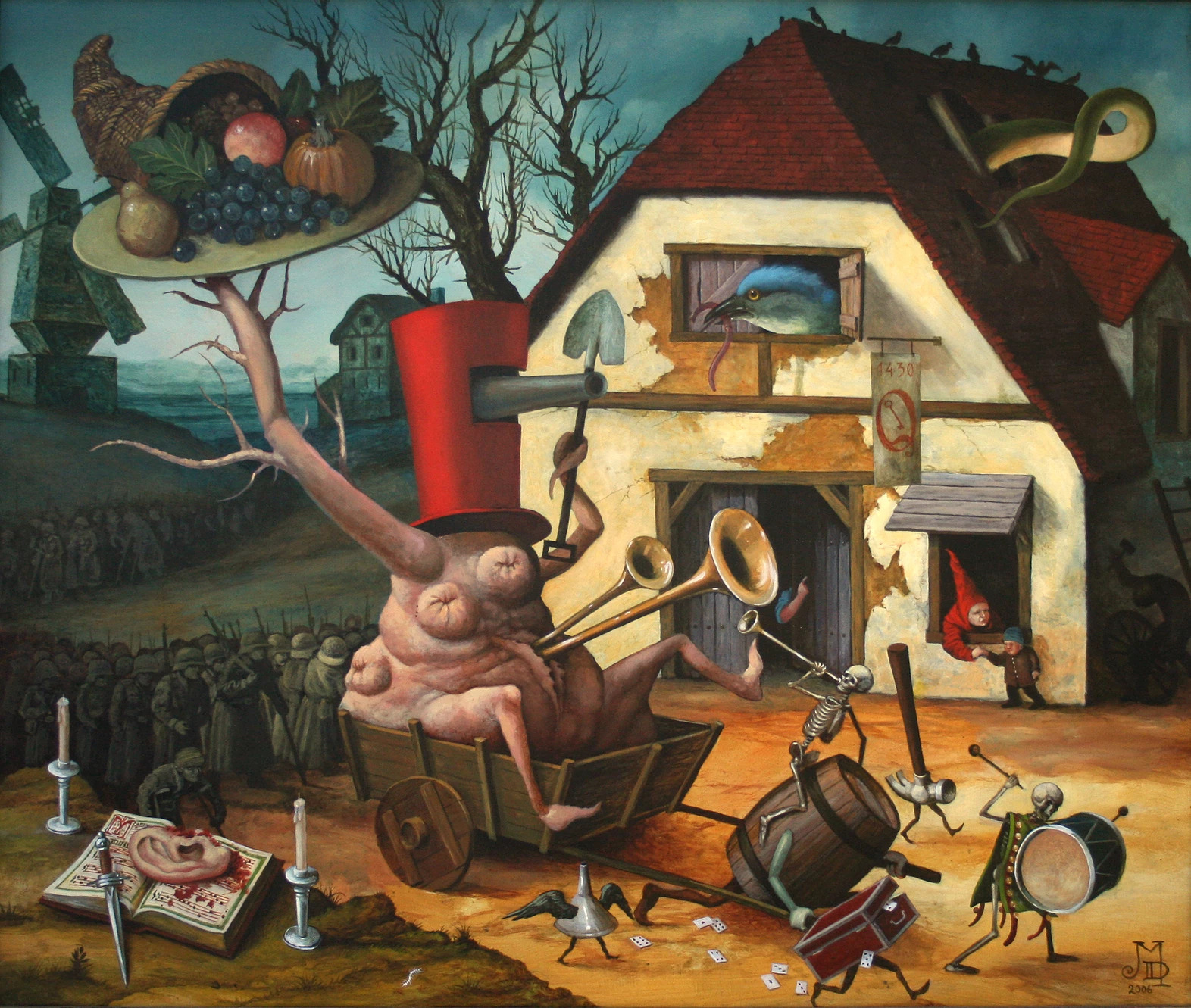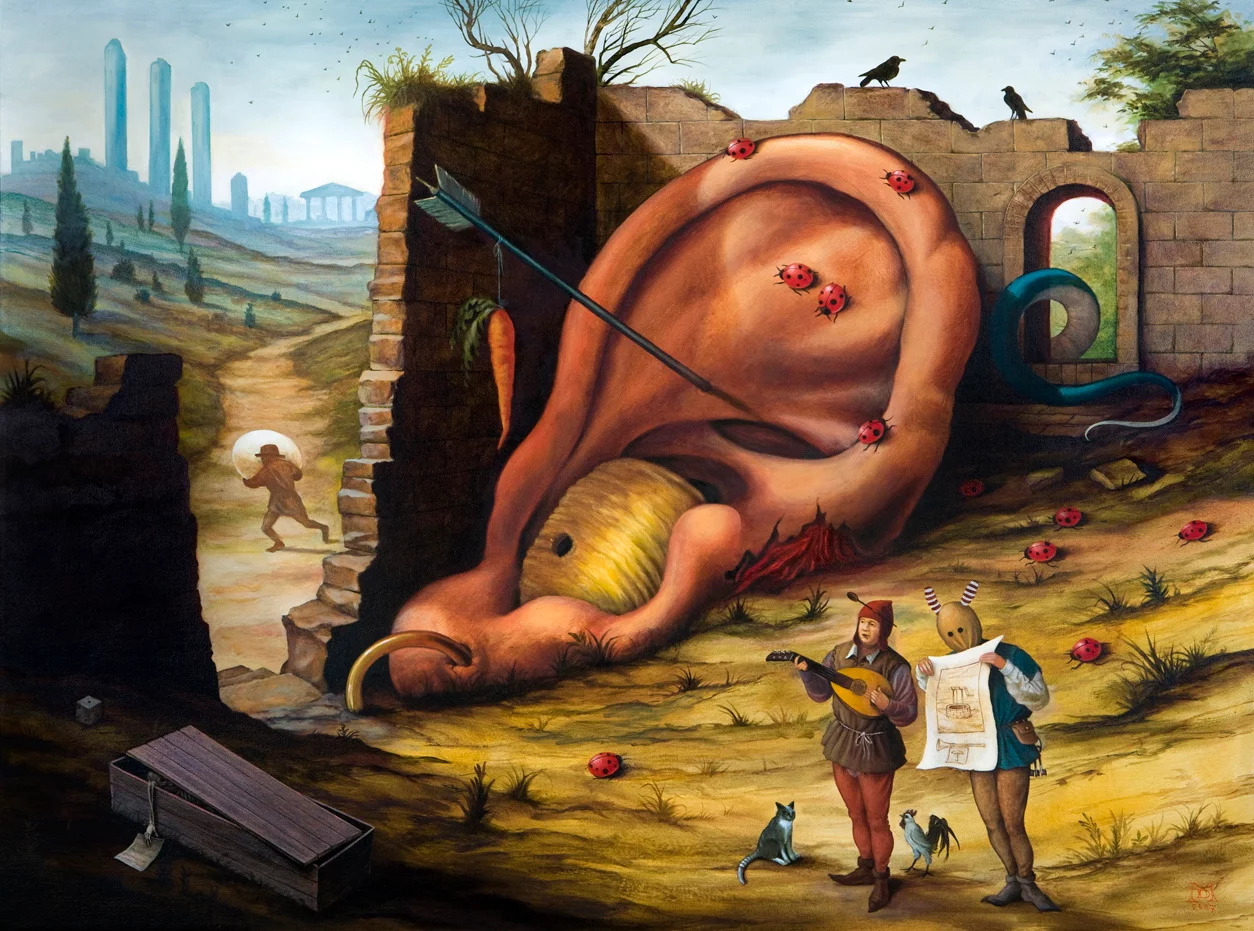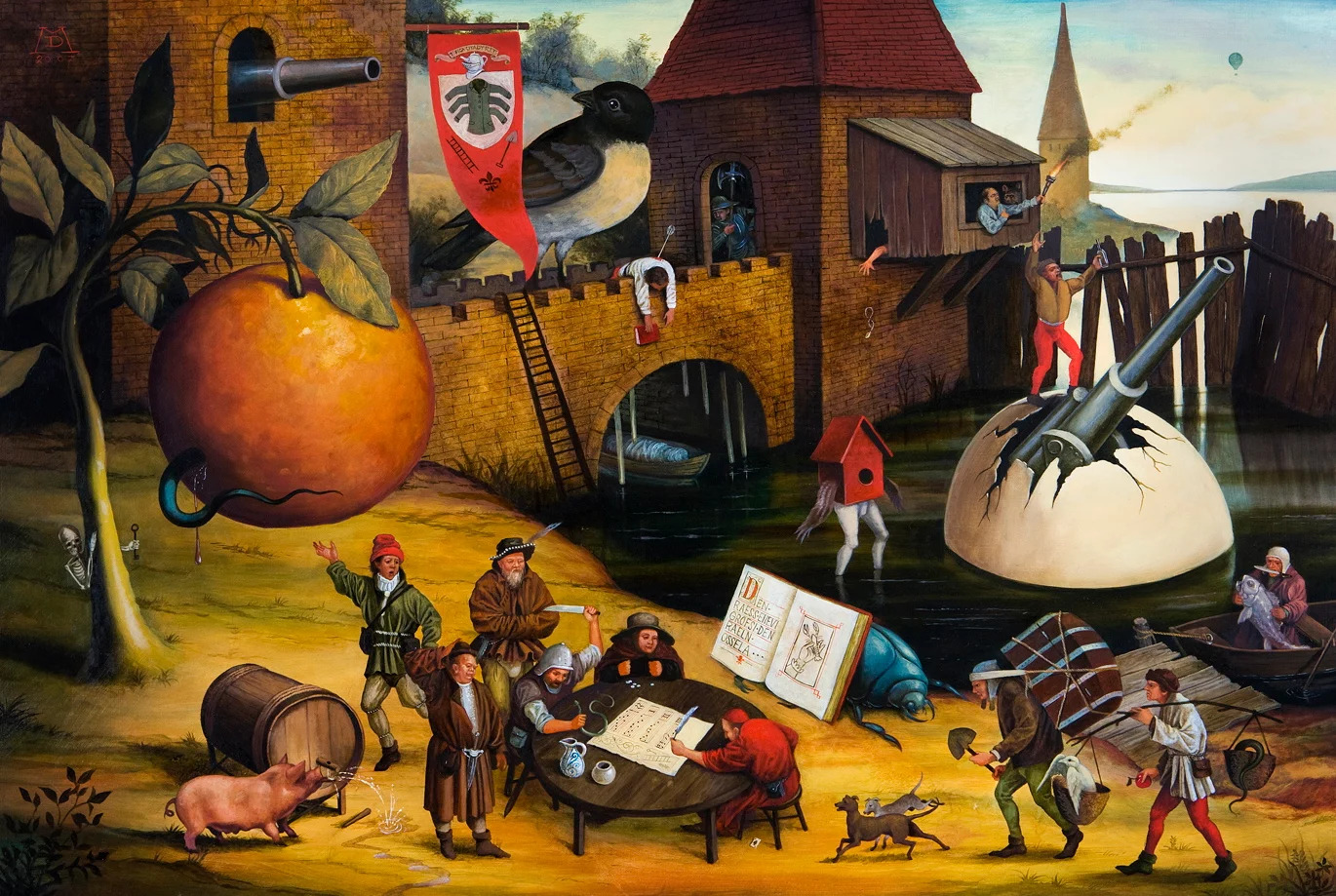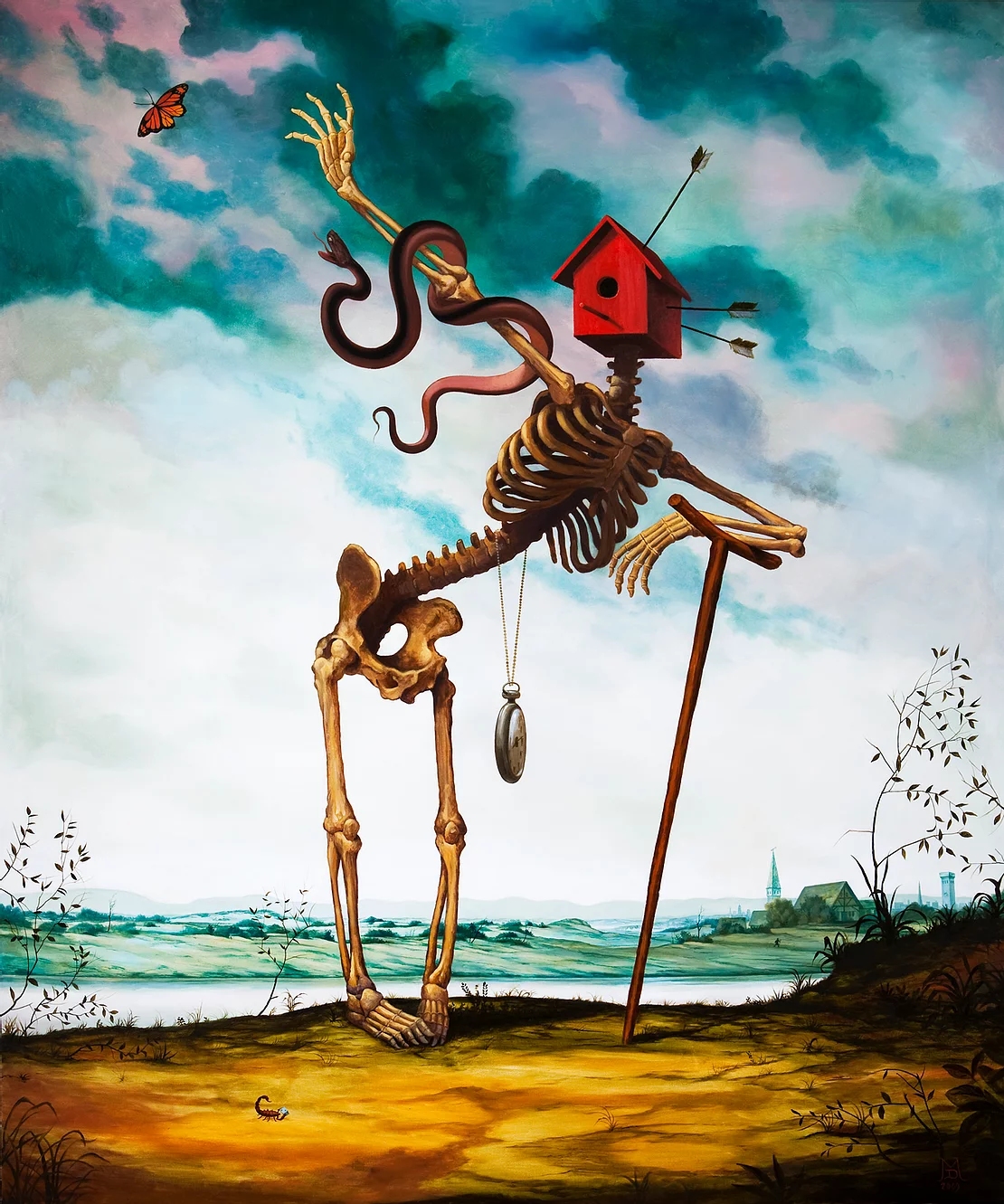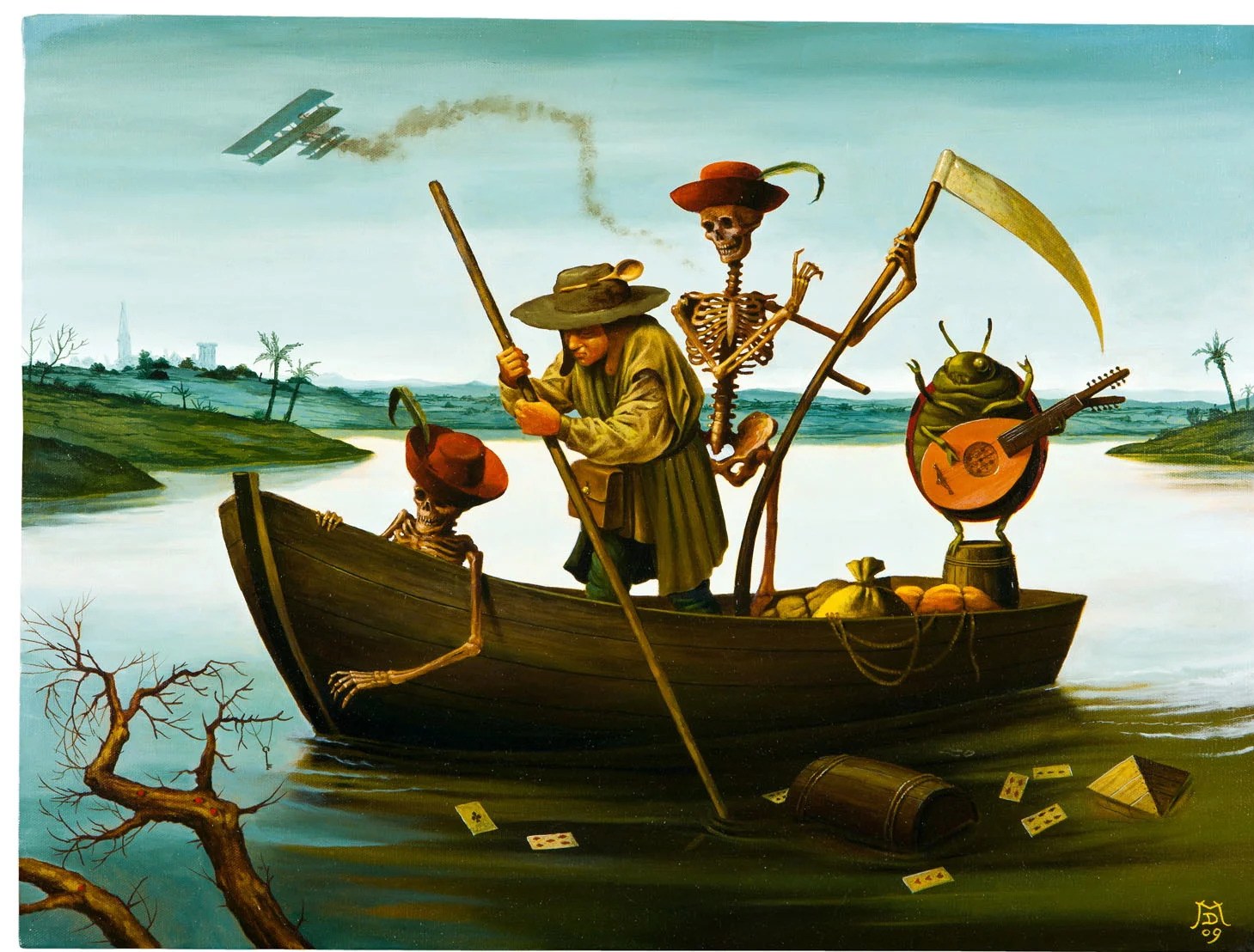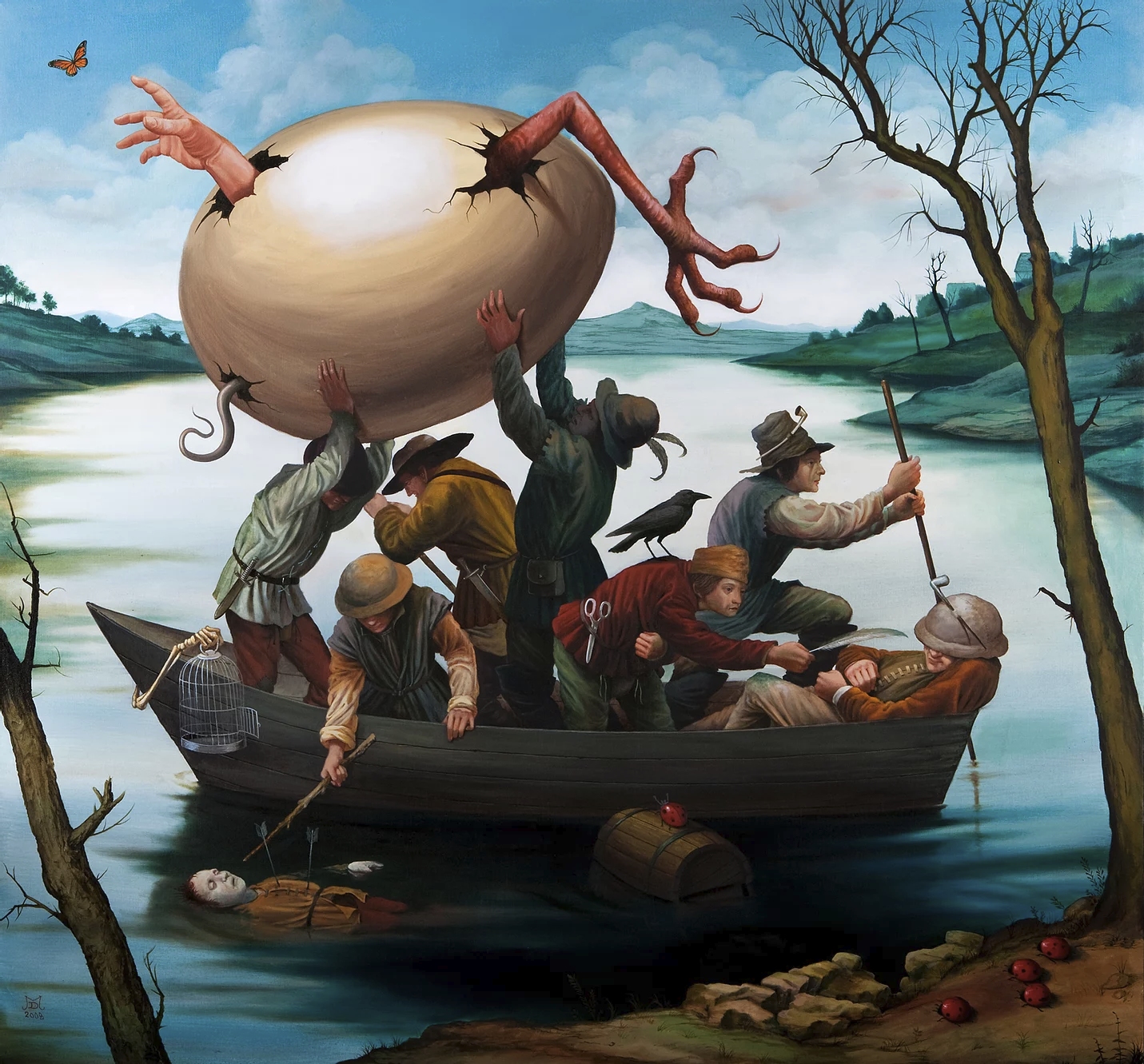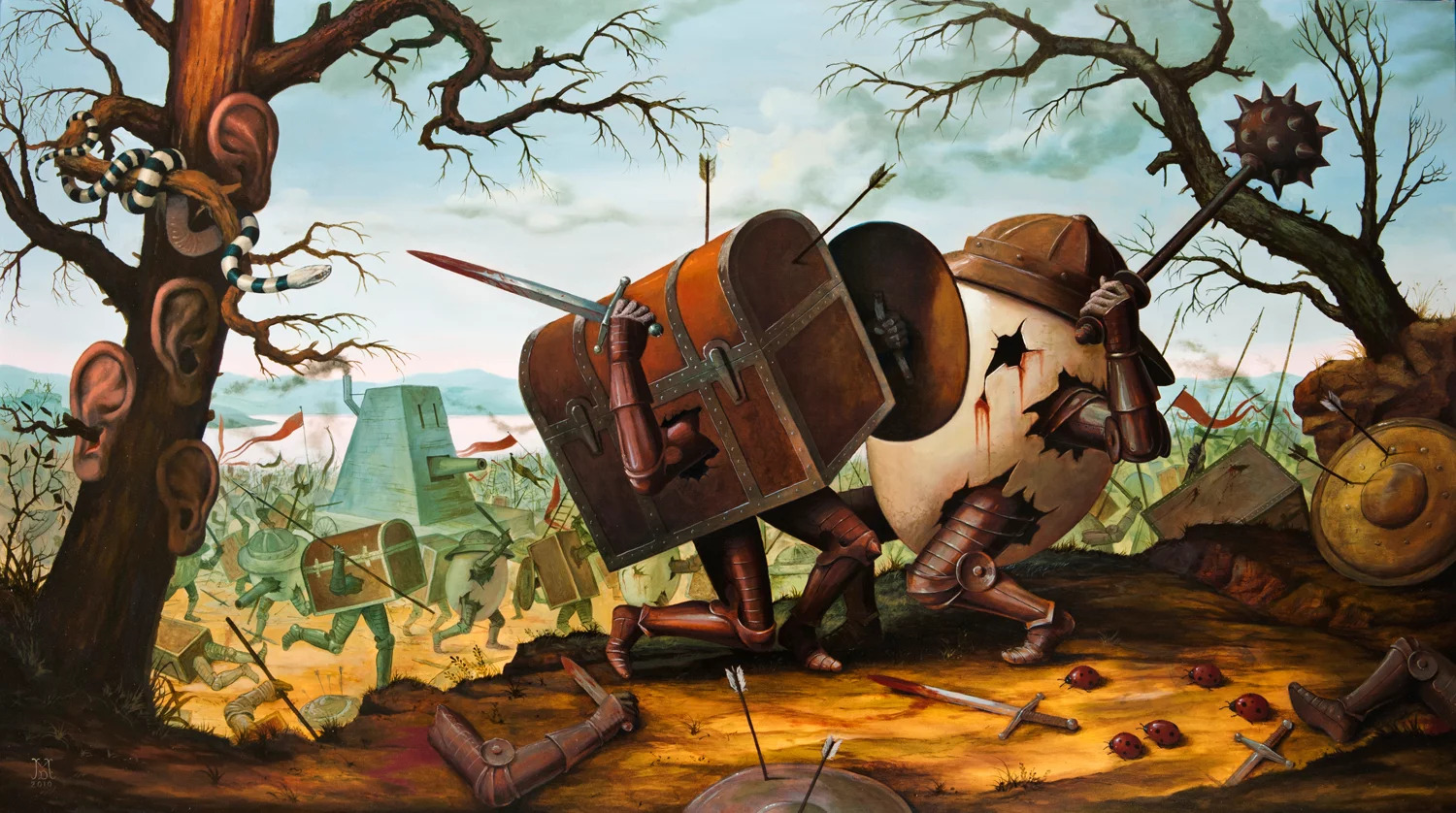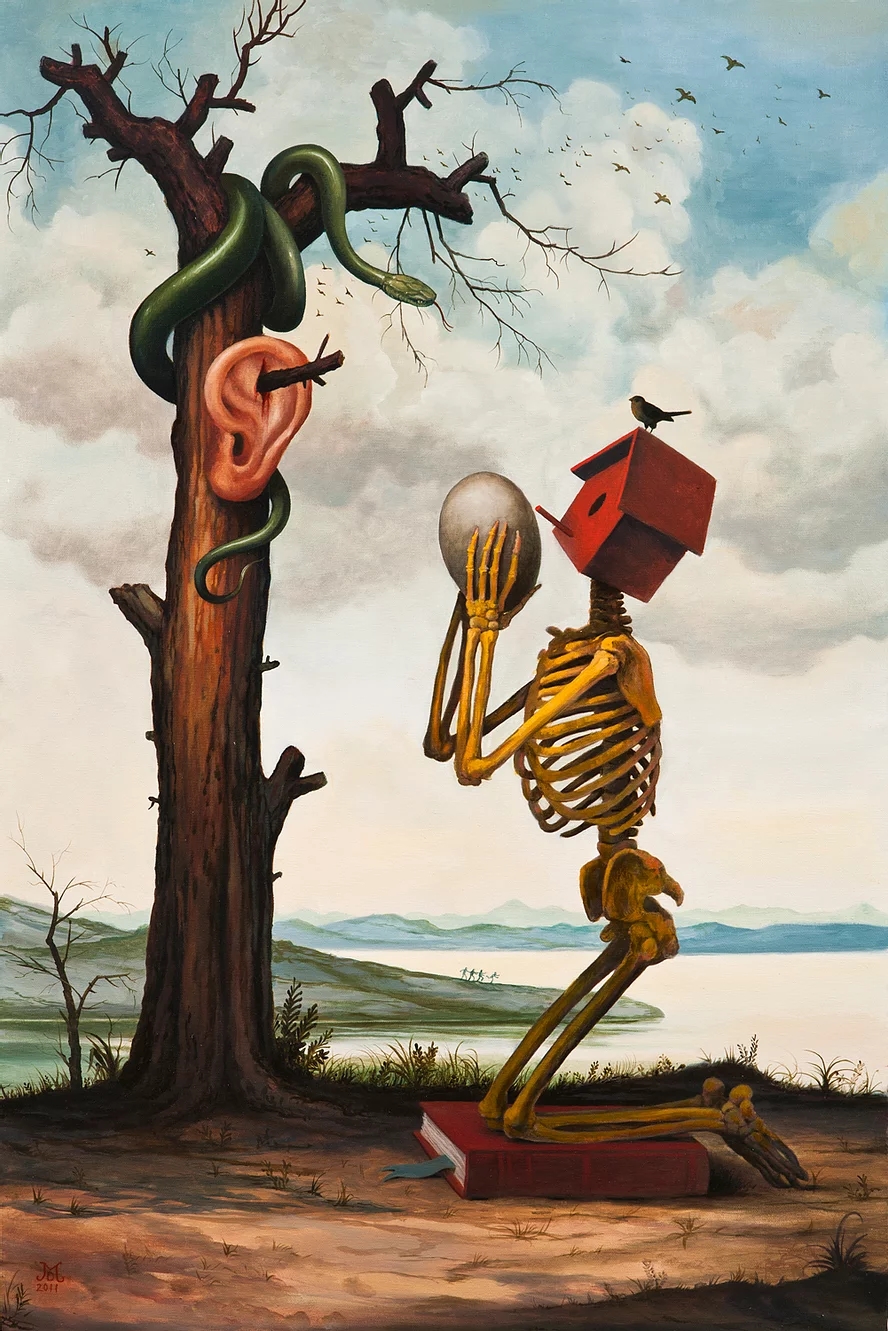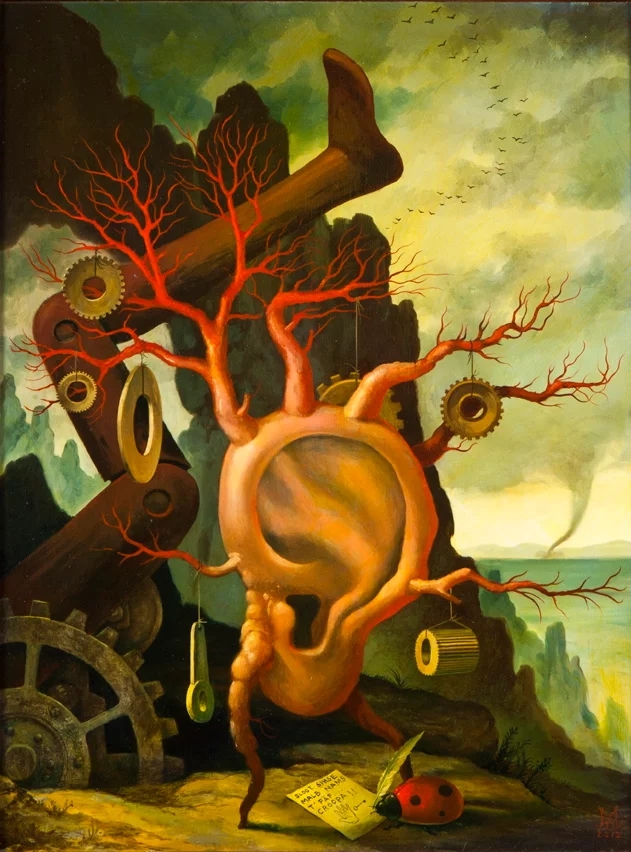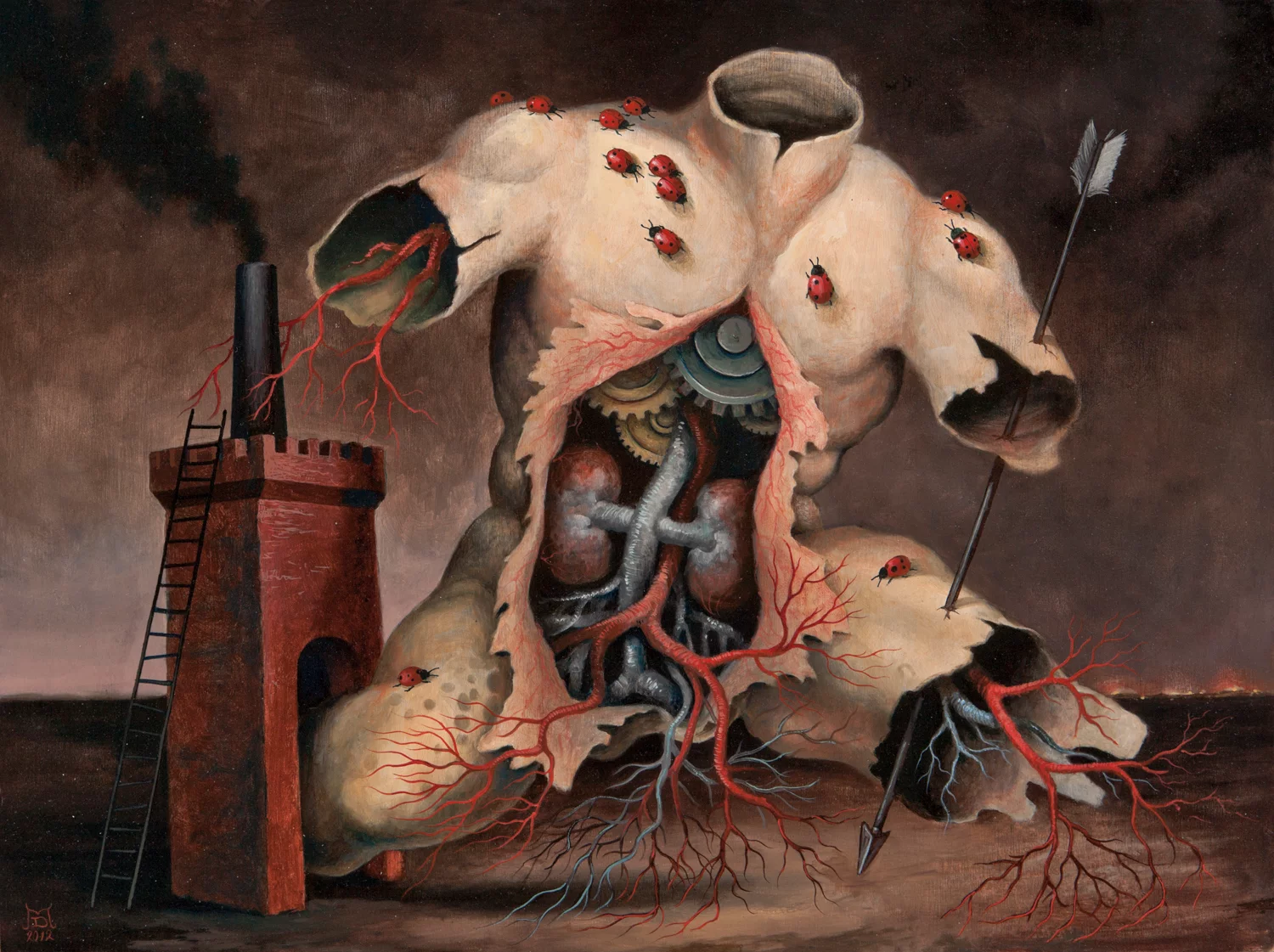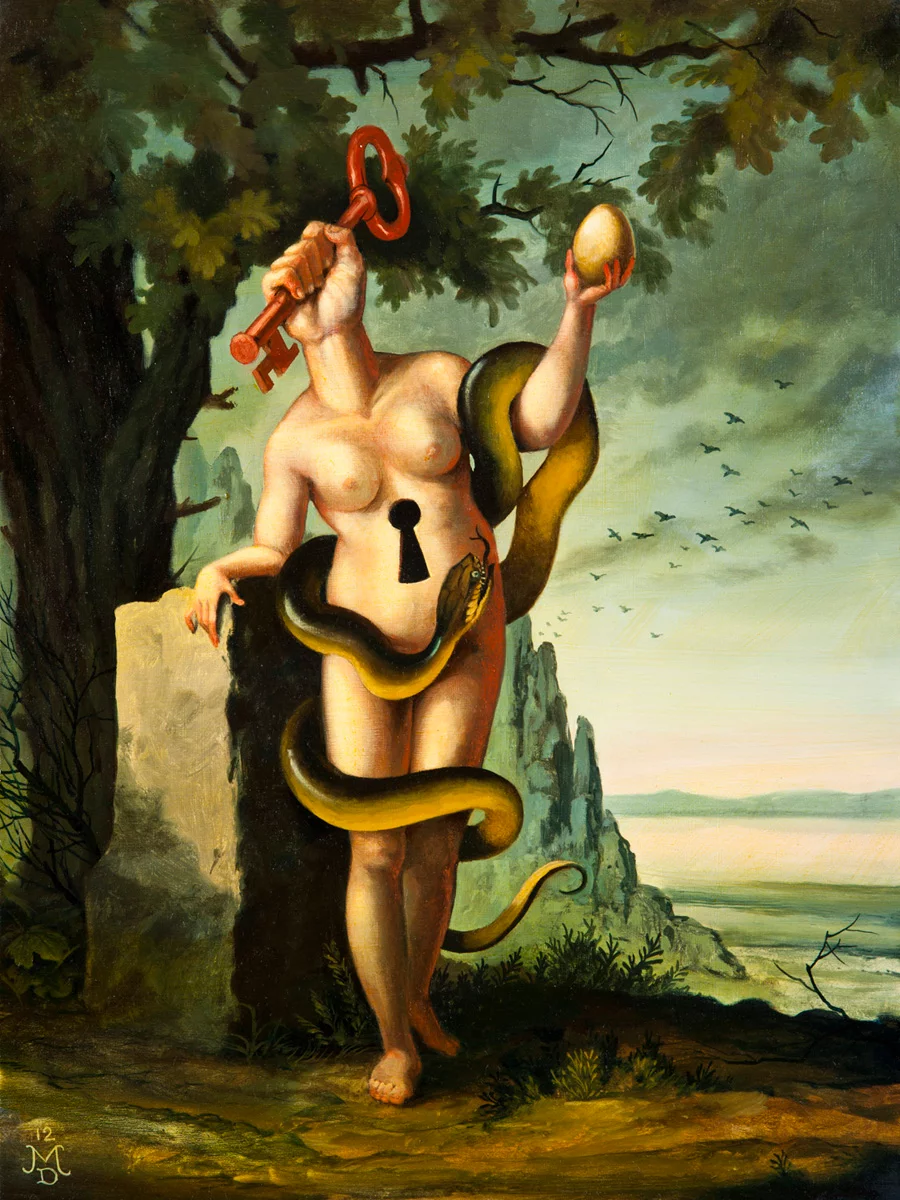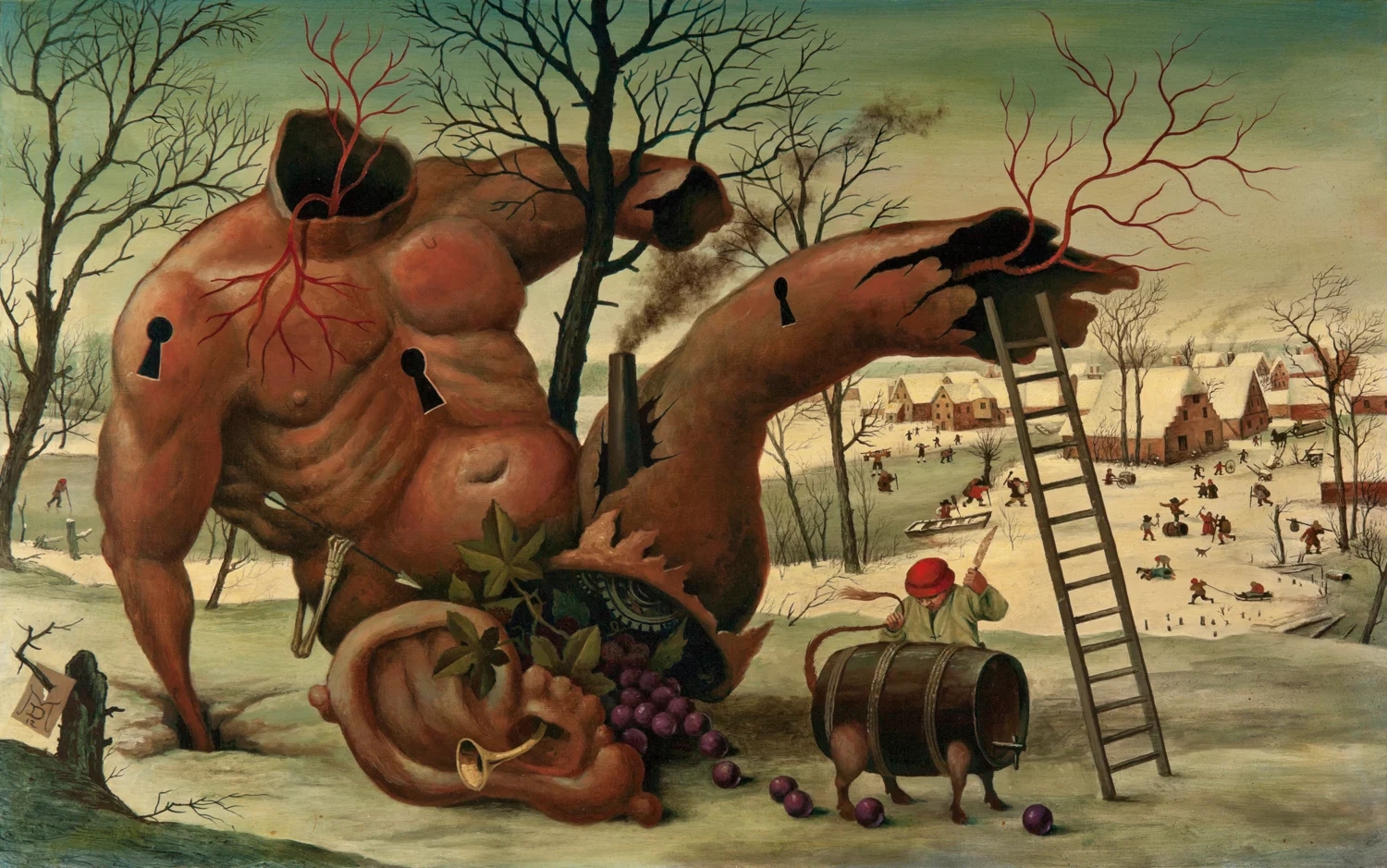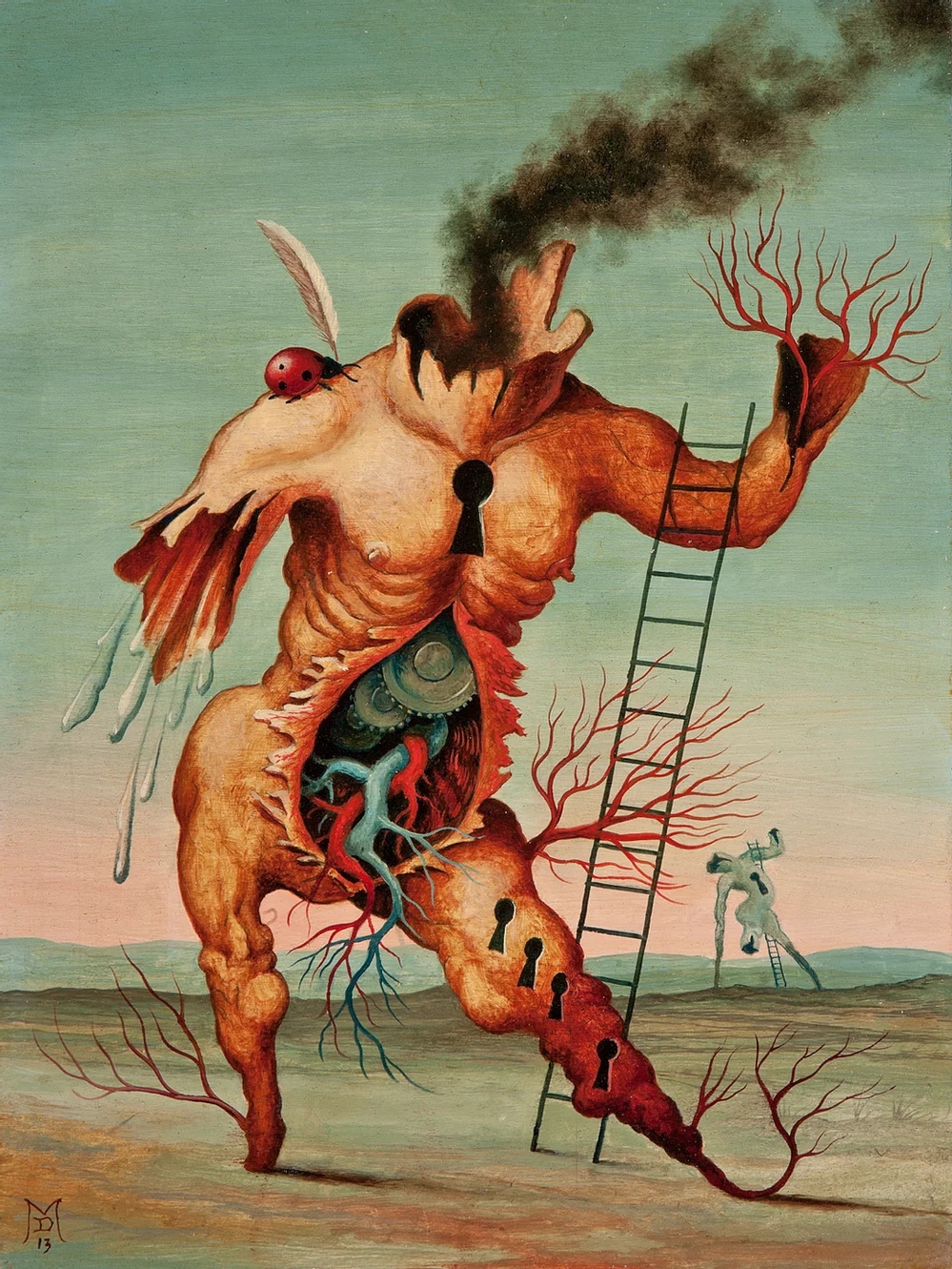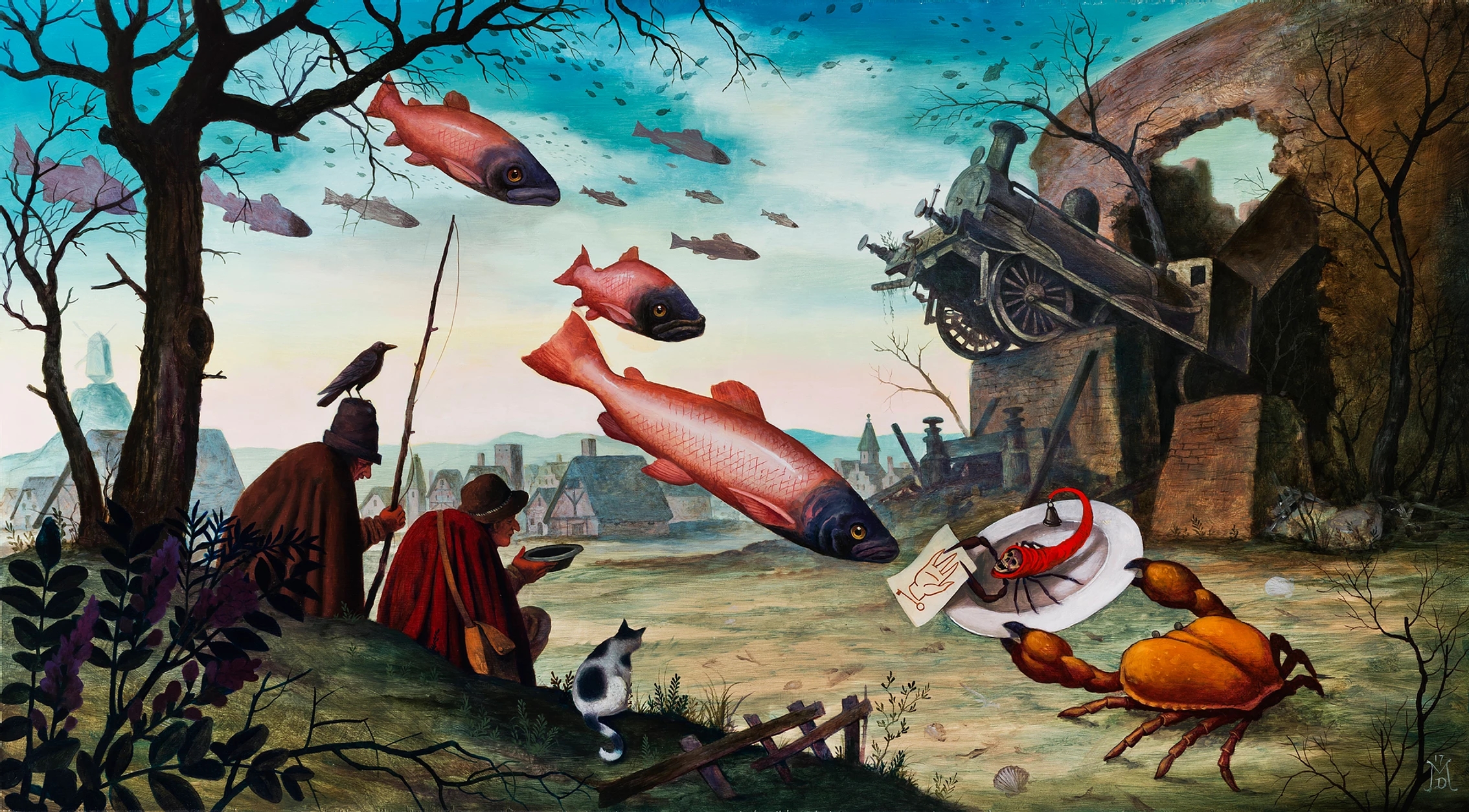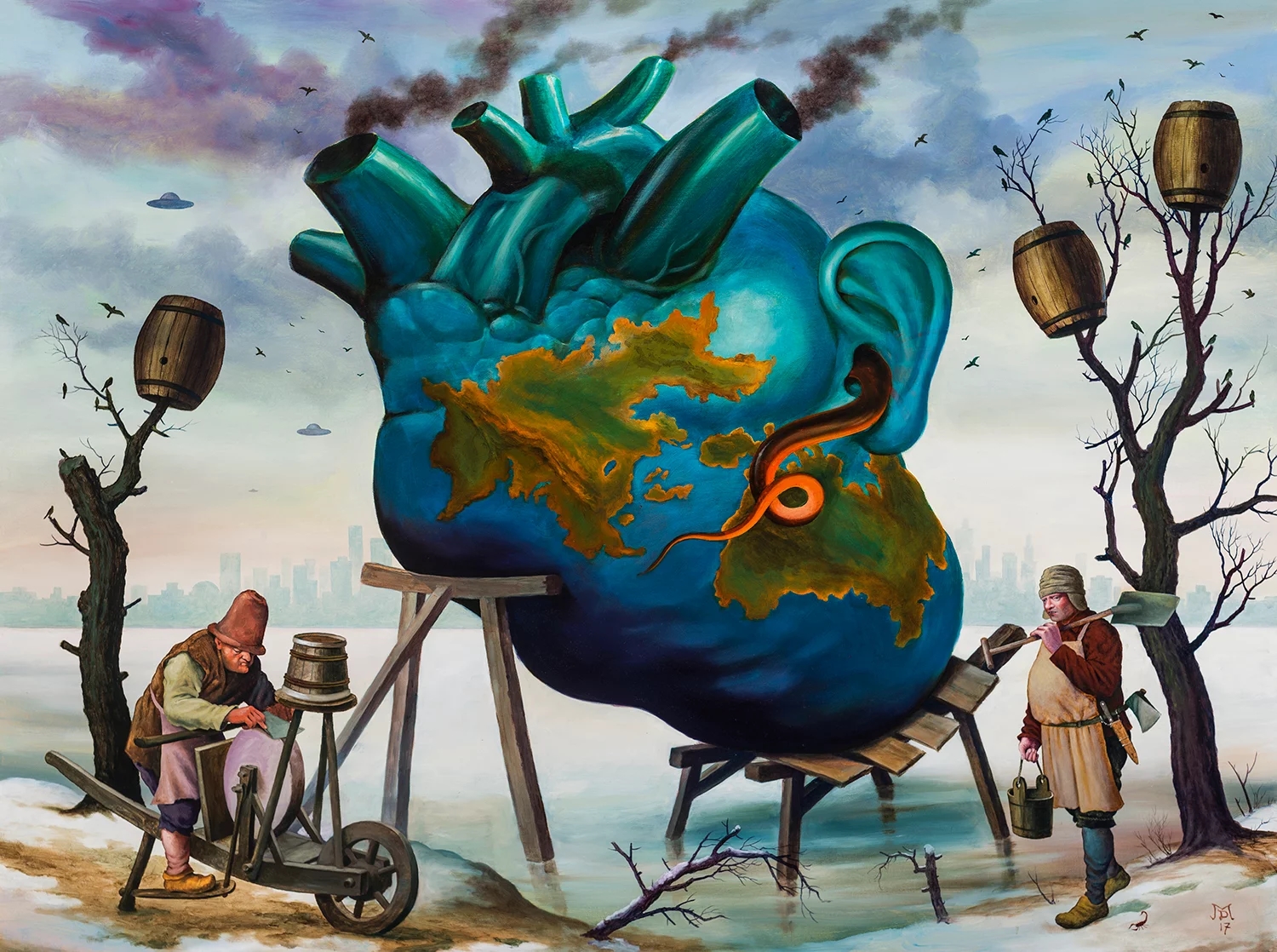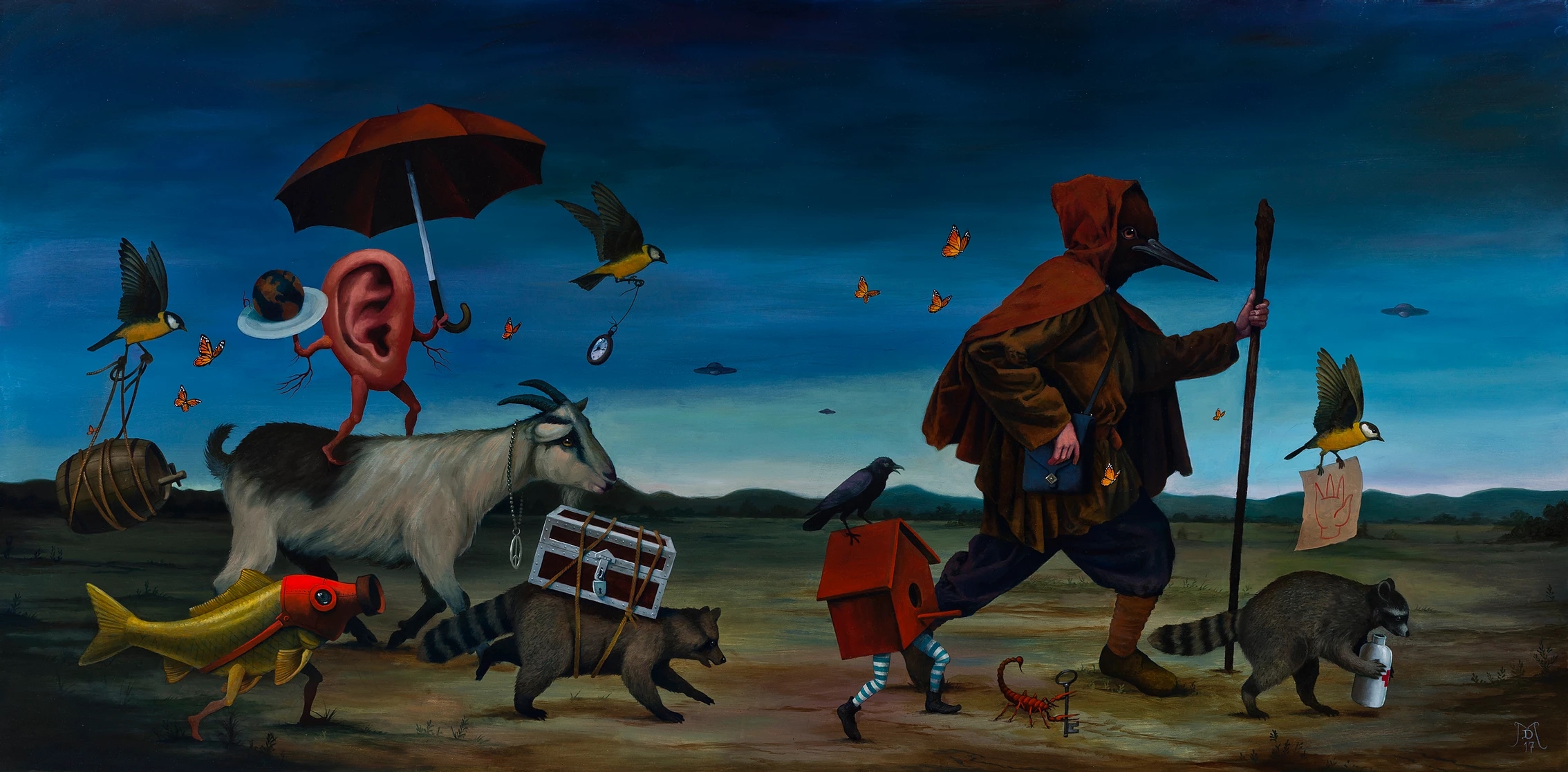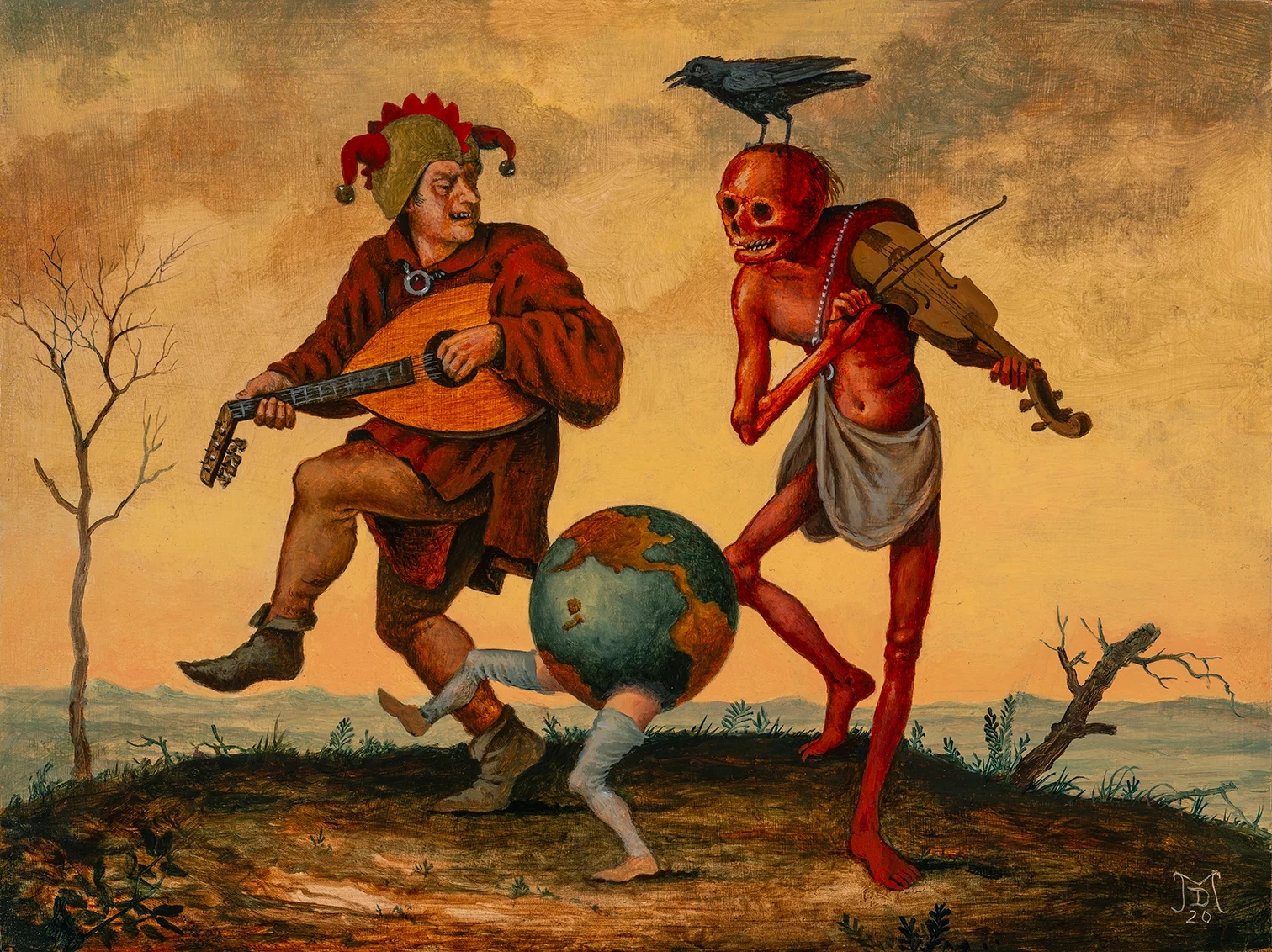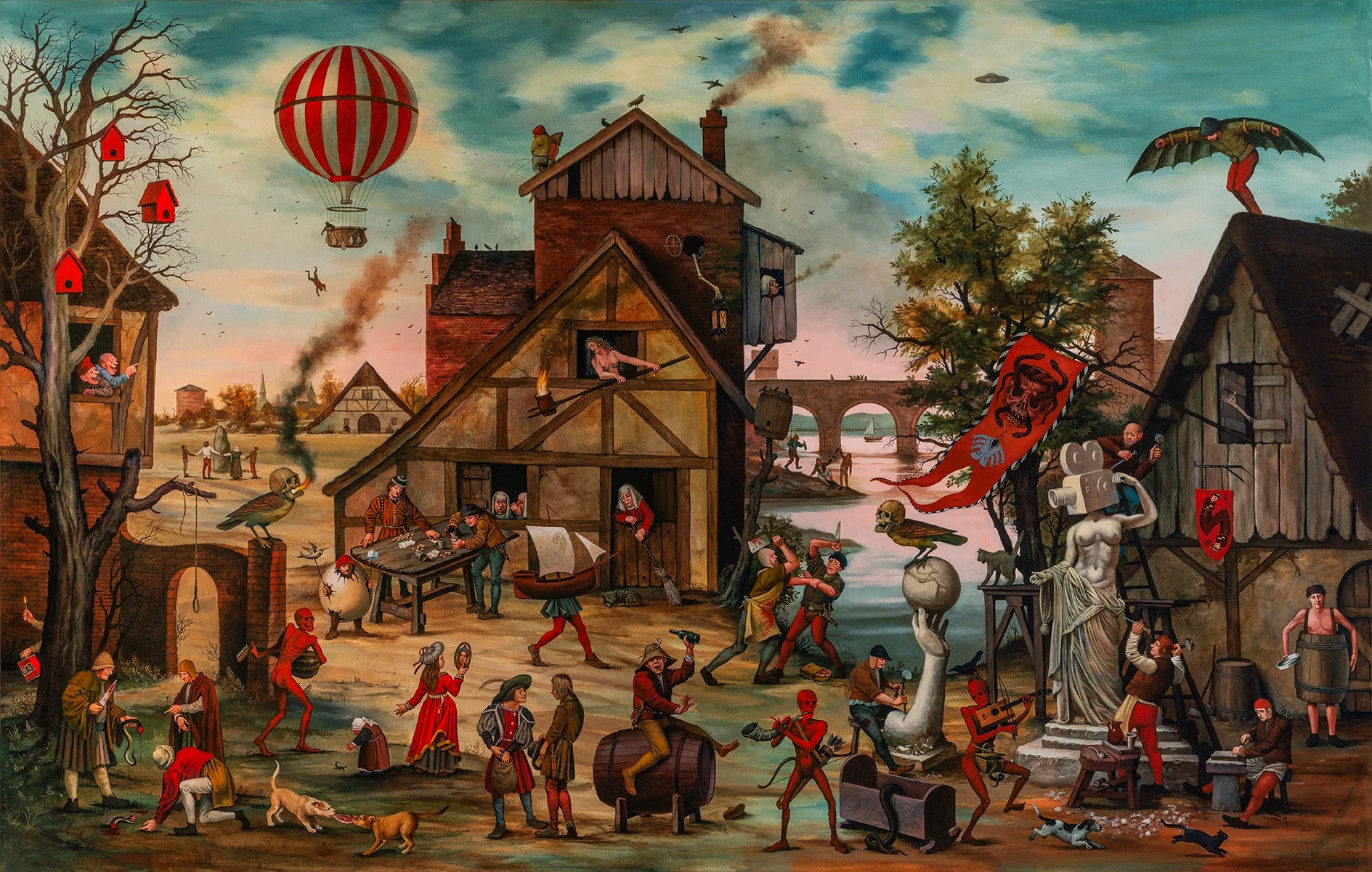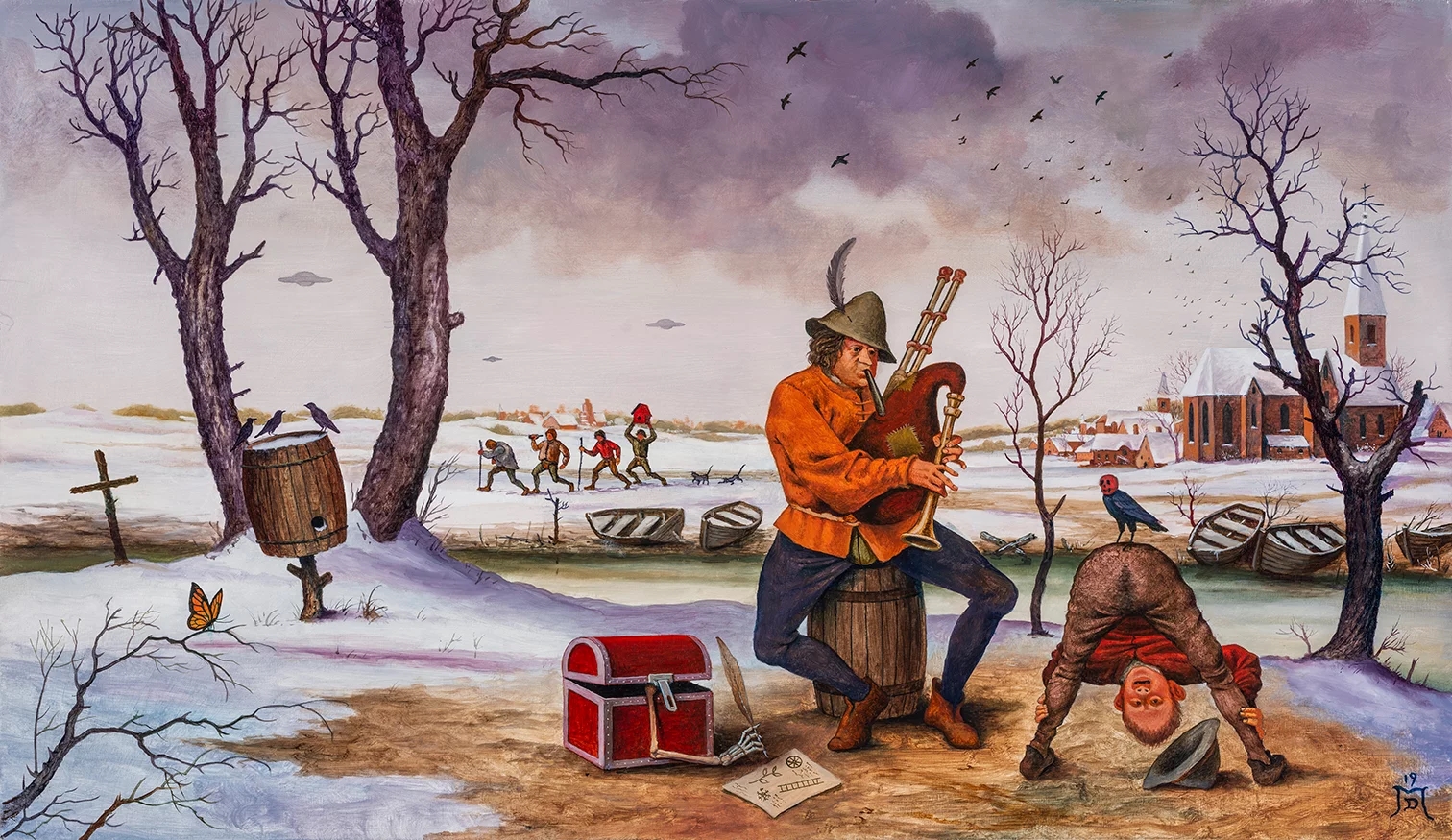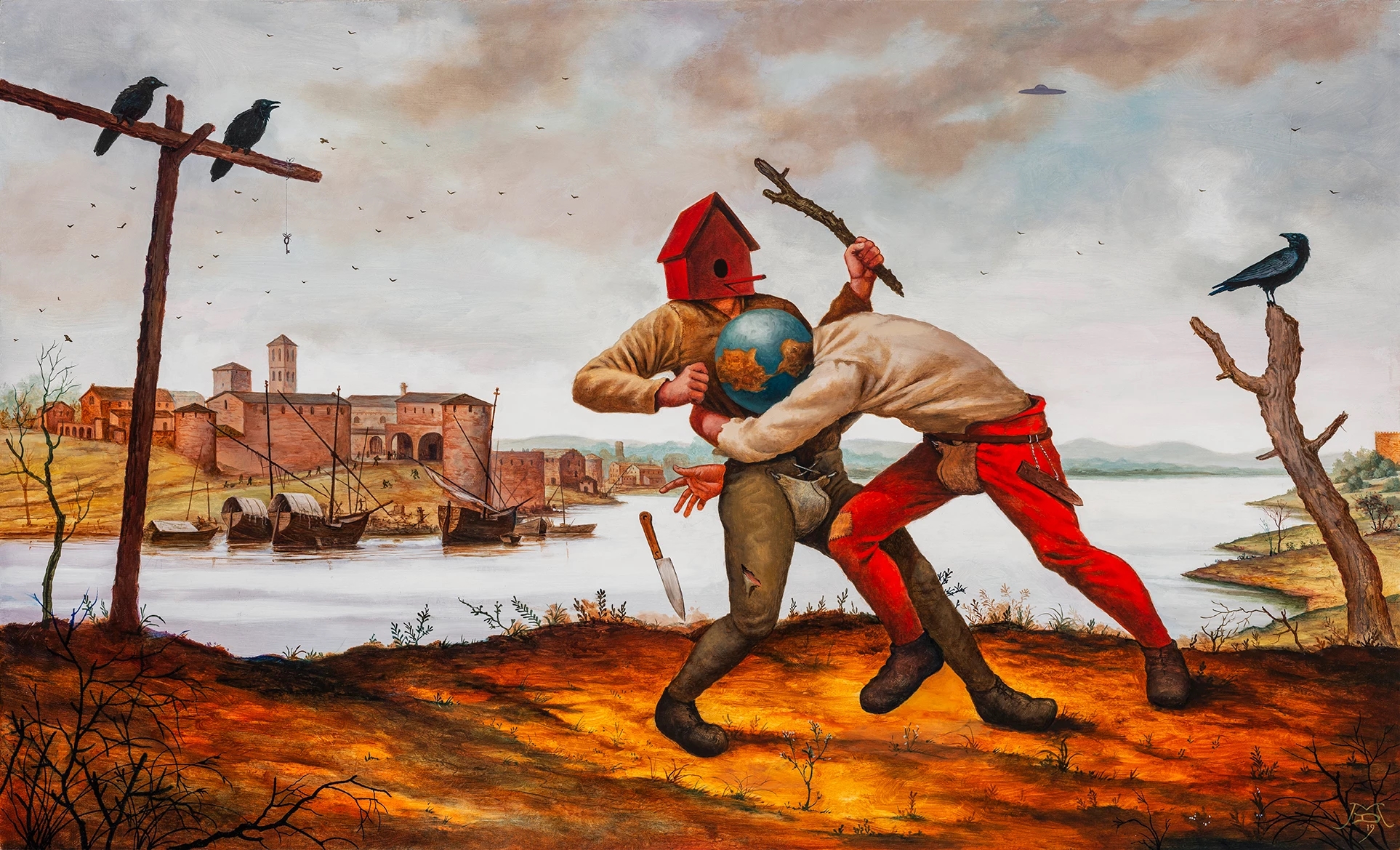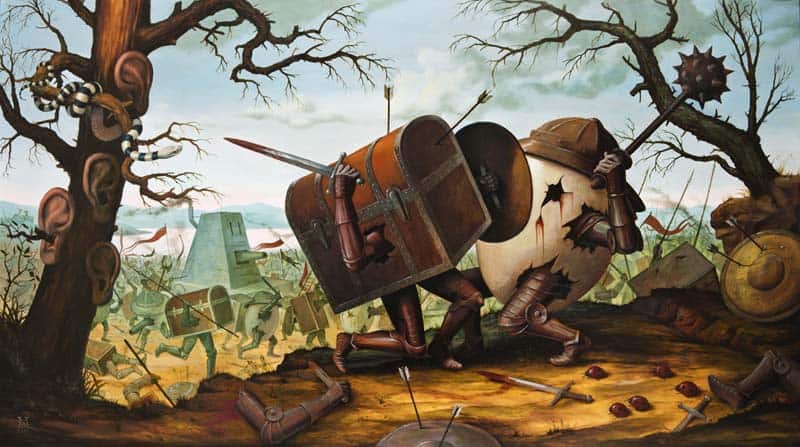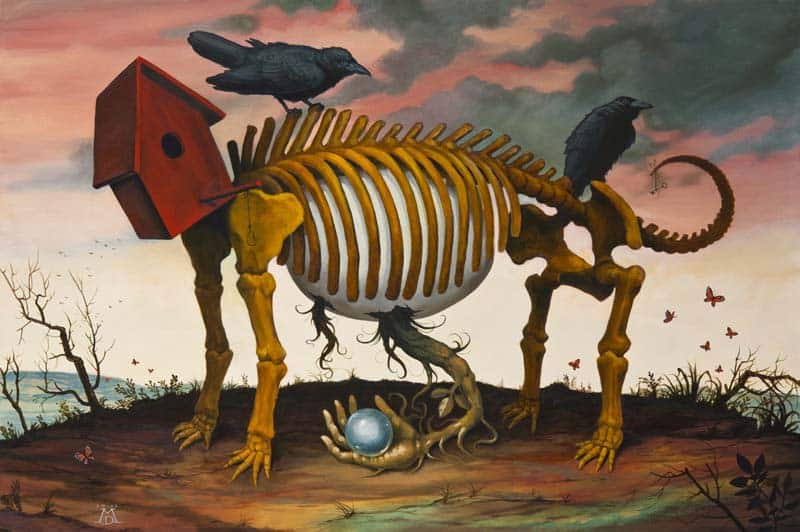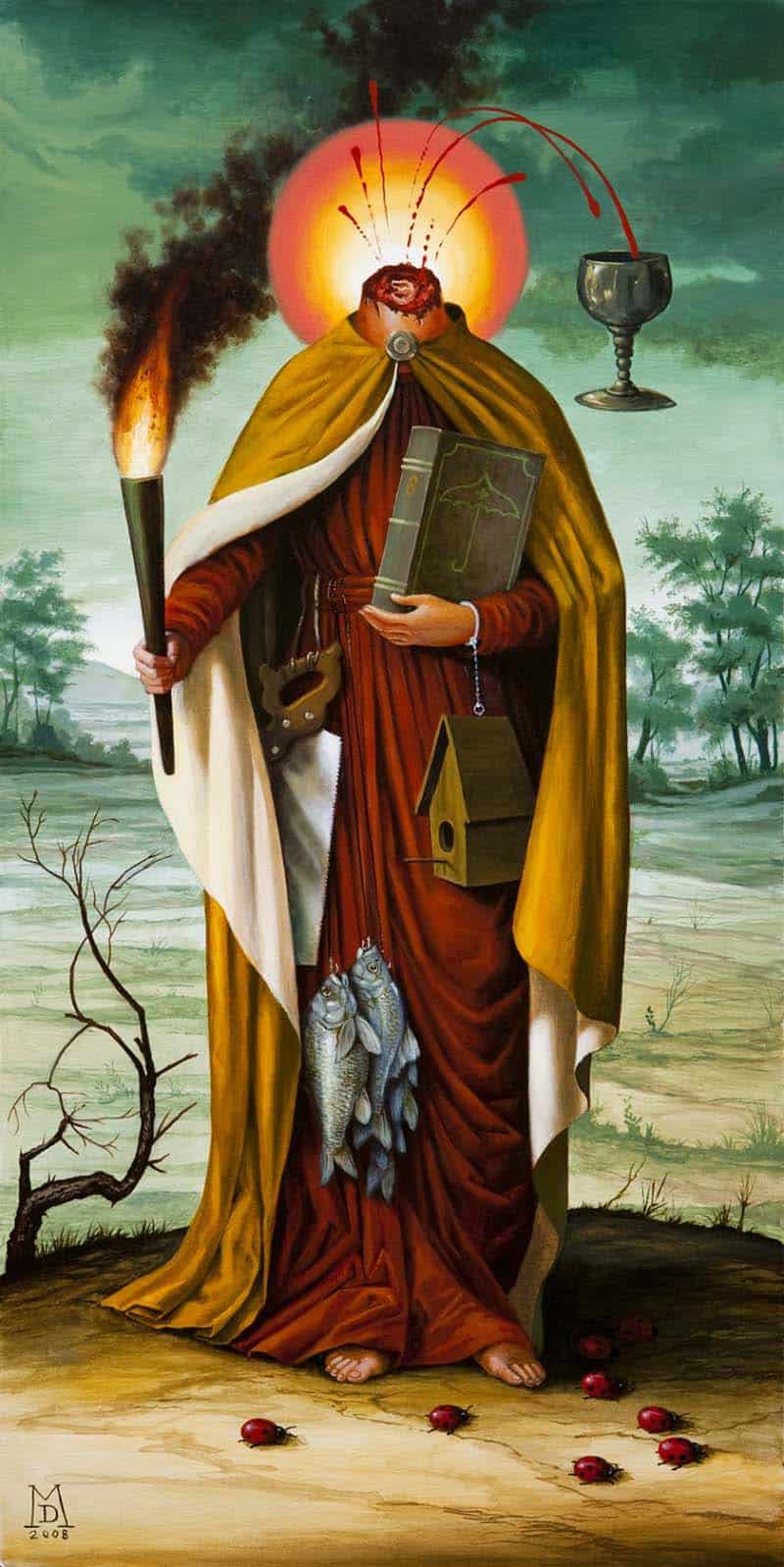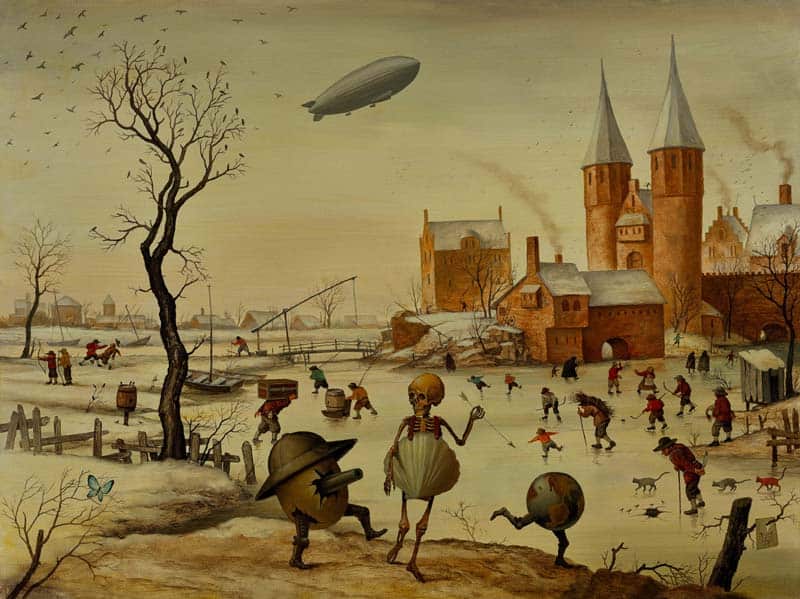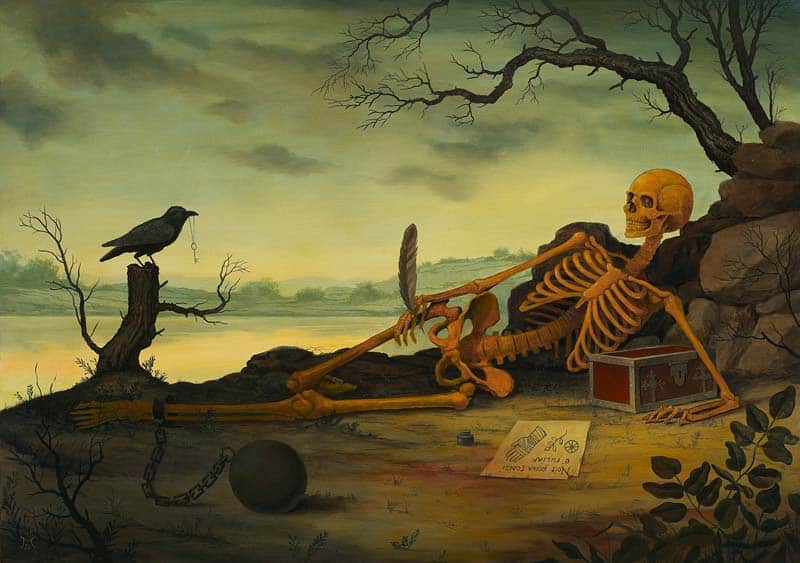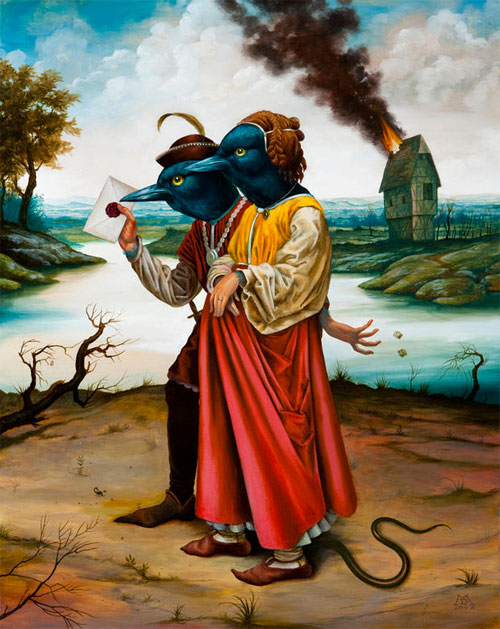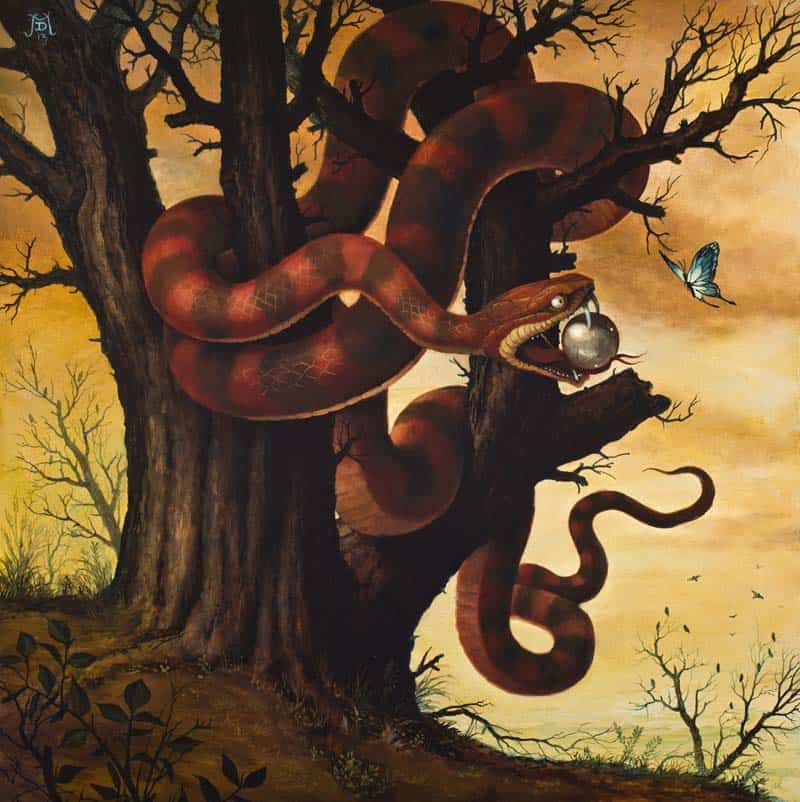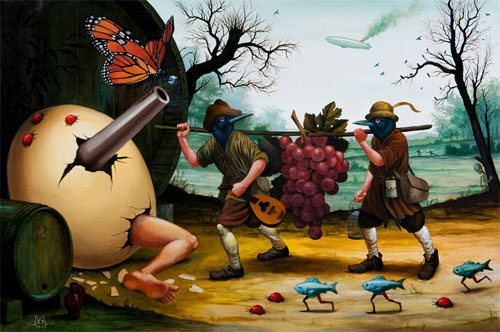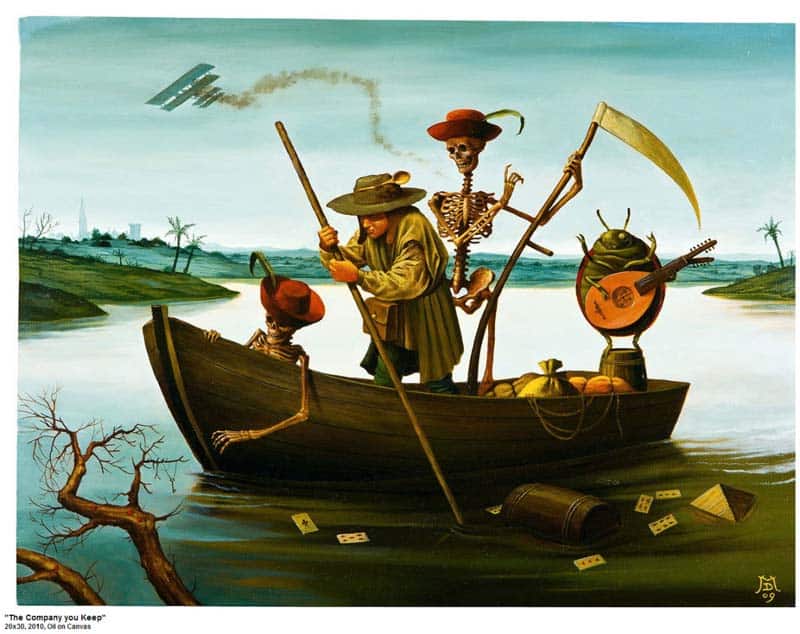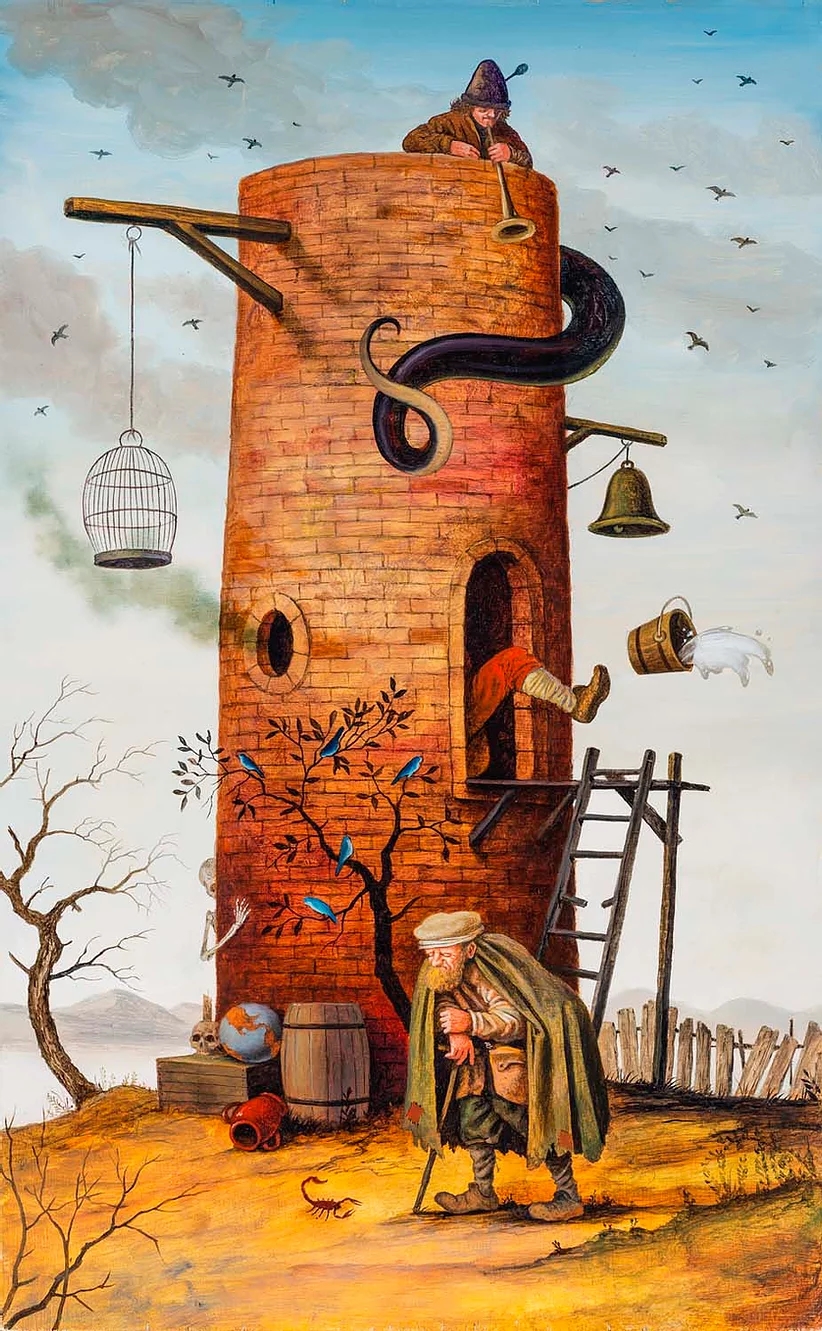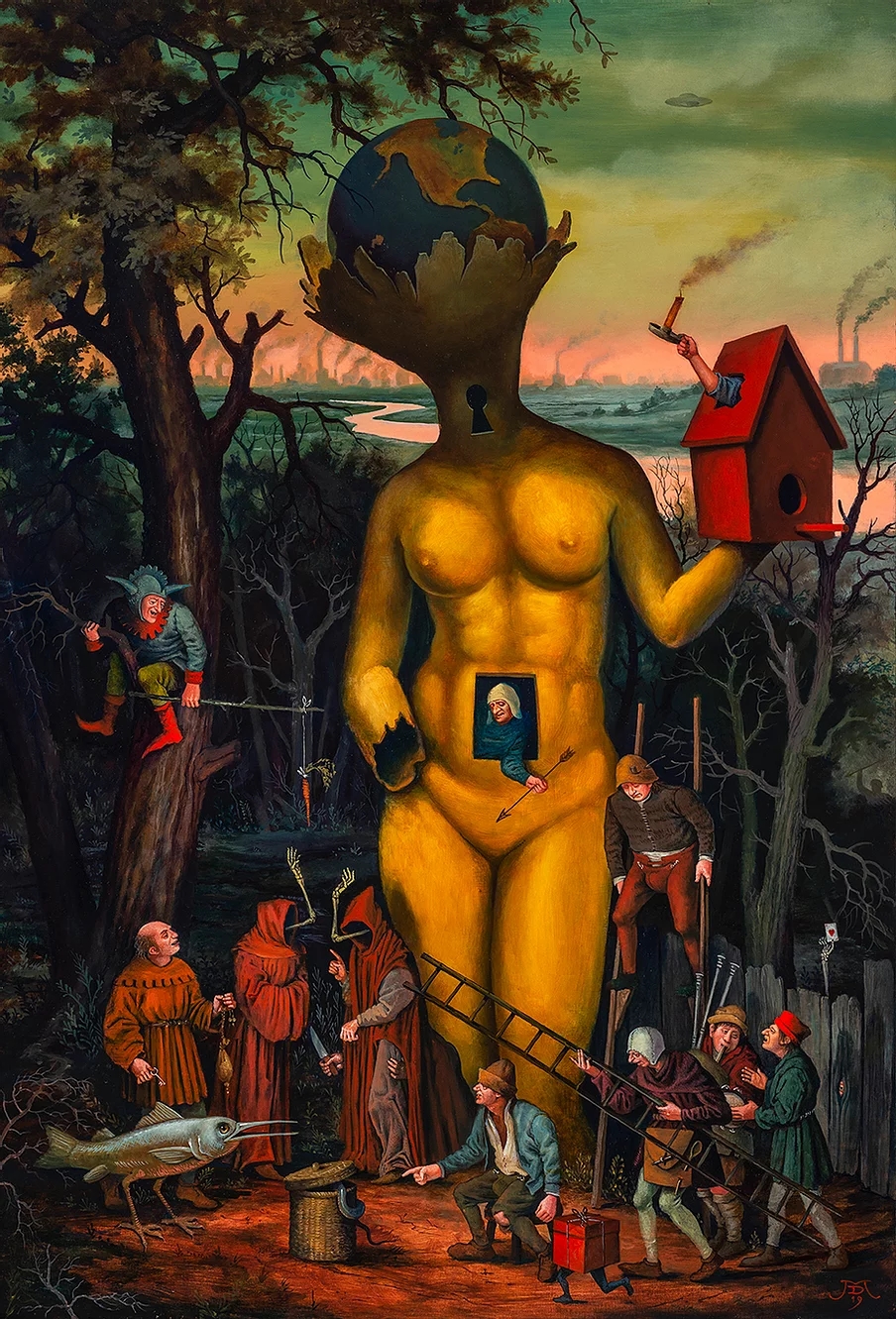 ---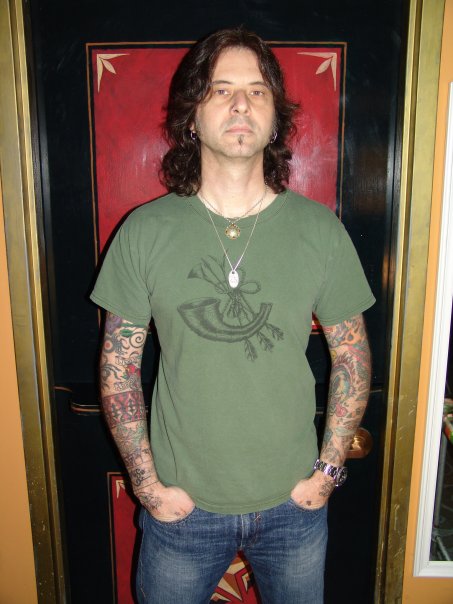 Born in Jacksonville, Florida, Mike Davis now lives in San Francisco where he has worked as a tattoo artist since 1992 in his own shop 'Everlasting Tattoo'. He began his career as a tattoo artist in 1988. After being Dana Brunson's apprentice, he developed a style combining contemporary vision linked to the evolution of the tattoo in the past 20 years and has a parallel painter career.
Self-taught, Davis began painting seriously in 1997. His inspirations range from his mother's woodwork, hand-tooled leather and home projects, to art of the ancient world, to surrealism, to the Flemish masters of the Northern Renaissance. He renders complex surrealist works embedded with symbols of mortality, folly and hubris, fixed within whimsical compositions. His subjects and styles borrow from many sources ranging from modern French surrealism to the Flemish masters of the Renaissance such as Jan van Eyck, Hieronymus Bosch and Pieter Brueghel to the Californian designer painter Robert Williams from the lowbrow movement. In a symbolist approach, Mike Davis sprinkles in his paintings a plethora of intimate references covering episodes of his daily life and his favorite objects. He often draws on the imagery and style of Hieronymous Bosch, Breughel and many other 16th and 17th centuty Flemish and Dutch painters.
His paintings have been acquired for permanent collections of museums and his work has been featured in many publications, such as Juxtapoz Magazine; Hi-Fructose; Art Ltd.; Pop Surrealism: The Rise of Underground Art; Tatt Book: Visionaries of Tattoo; Beyond Tattoo; and several high traffic art blogs. Davis has tattooed an extensive list of international and celebrity clientele, and is featured in a number of prestigious private art collections located throughout the United States, Canada, Japan, and much of Europe.