The Surrealism Website
Vangel Naumovski (1924 - 2006)


---
---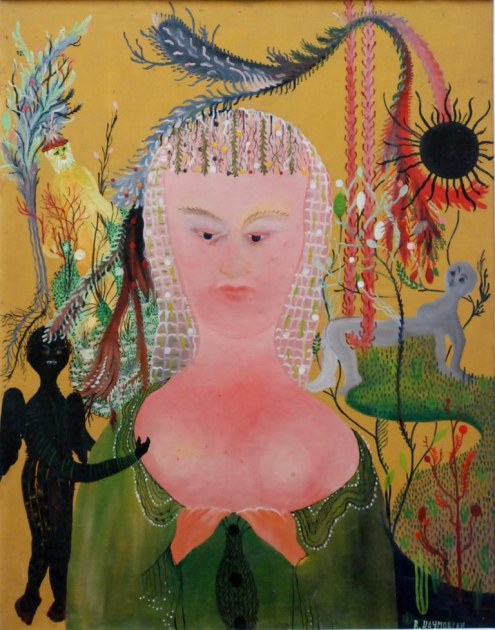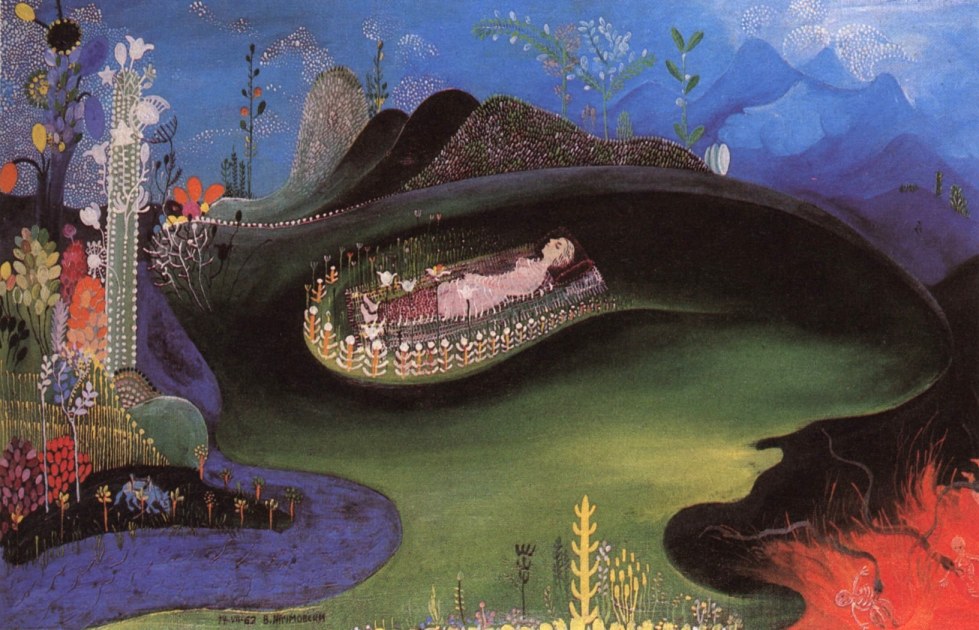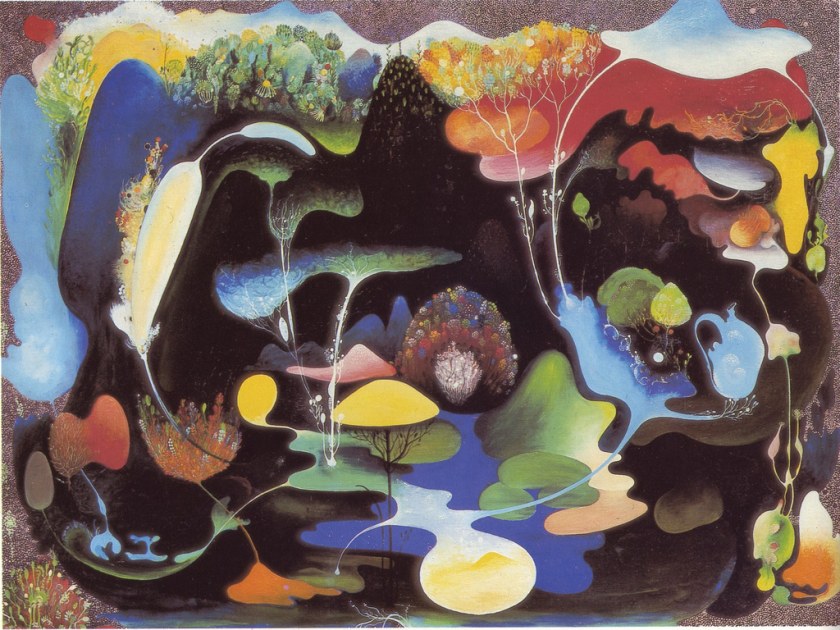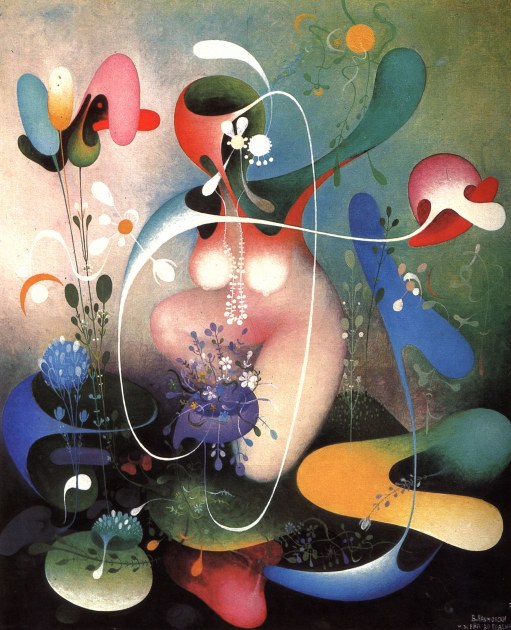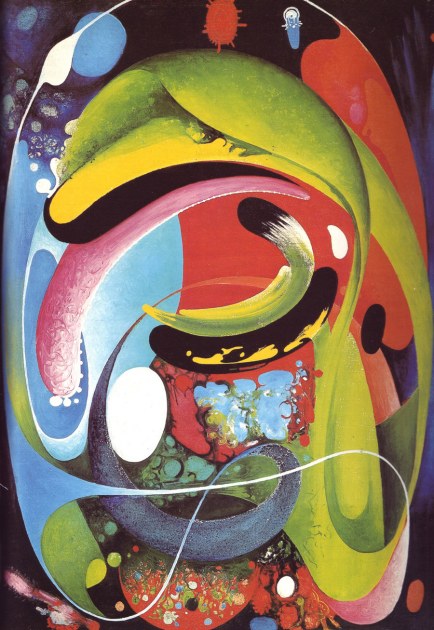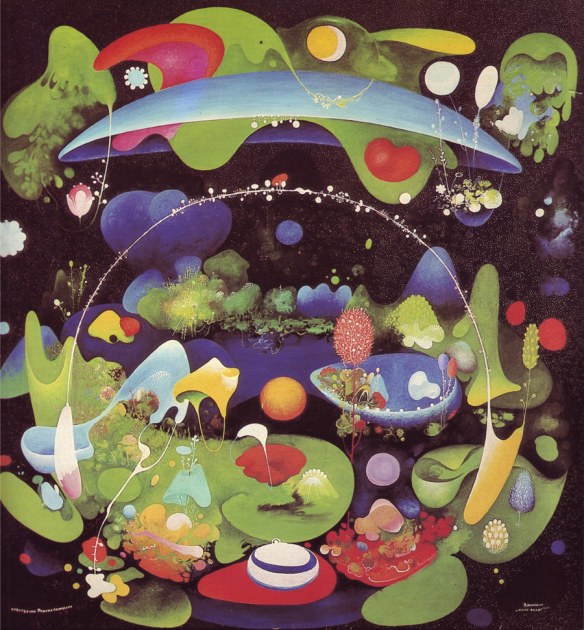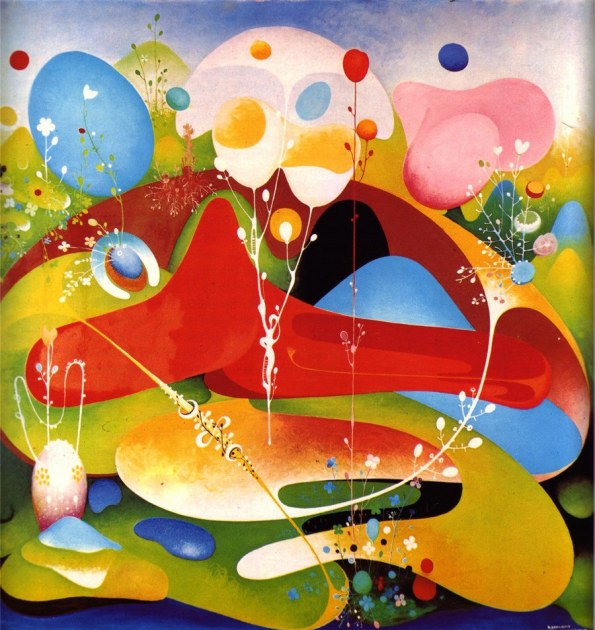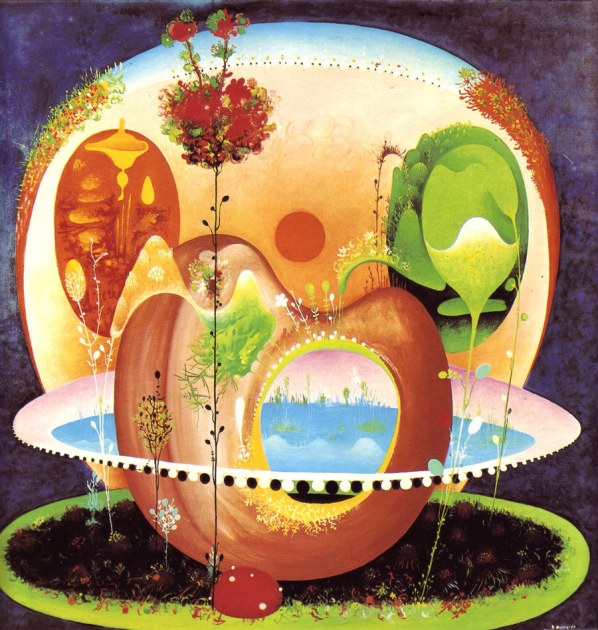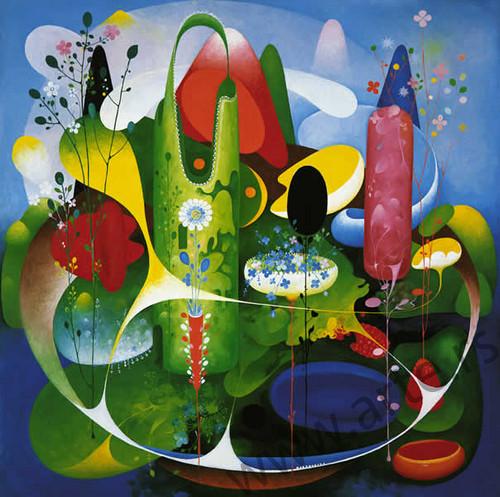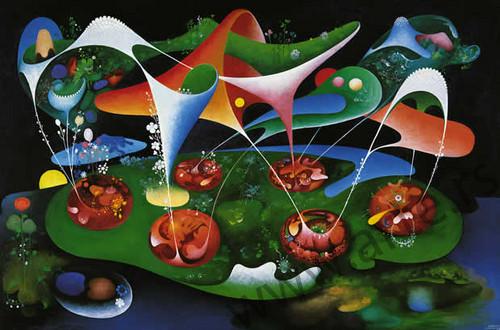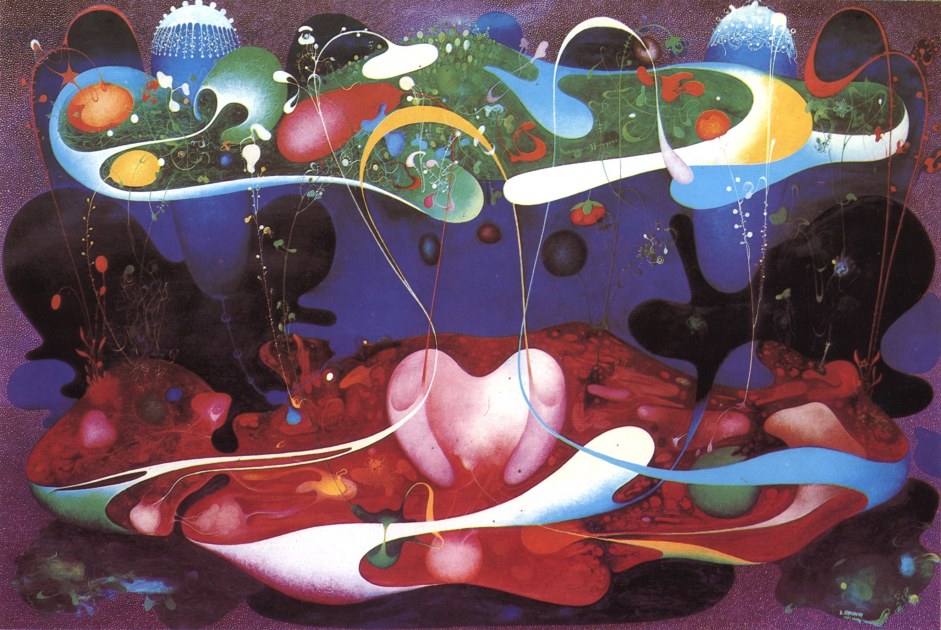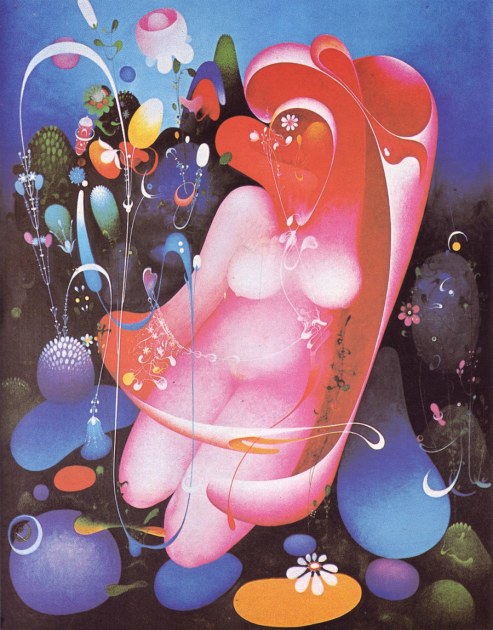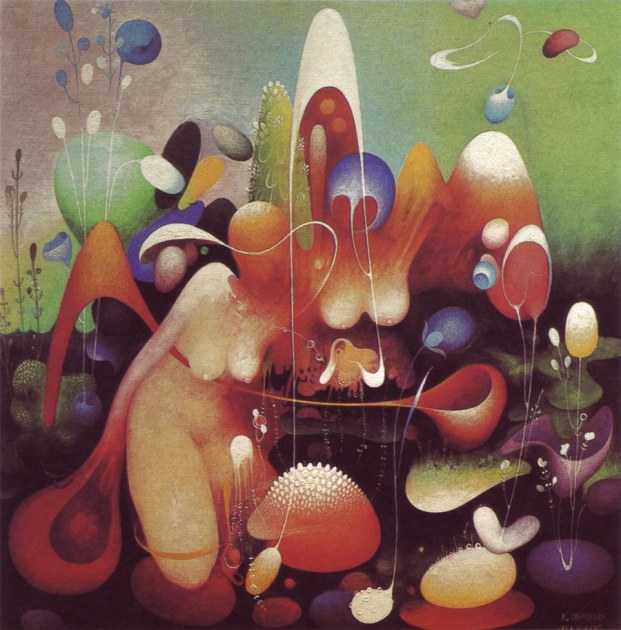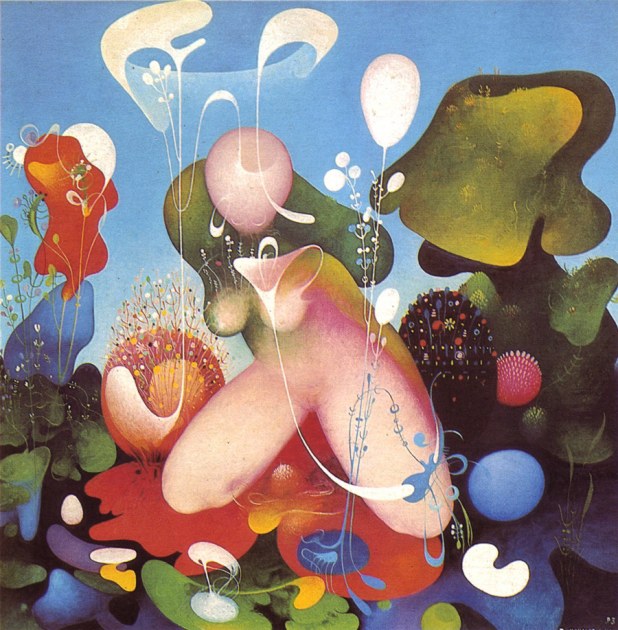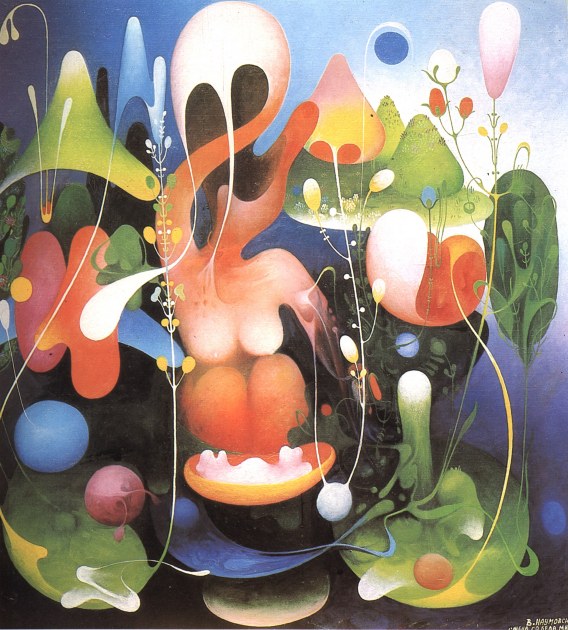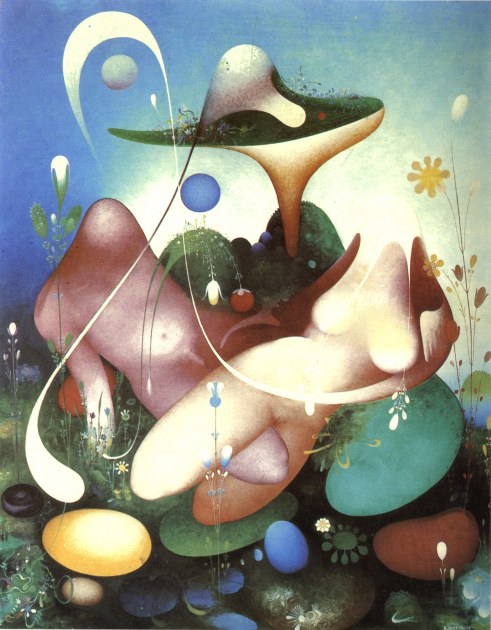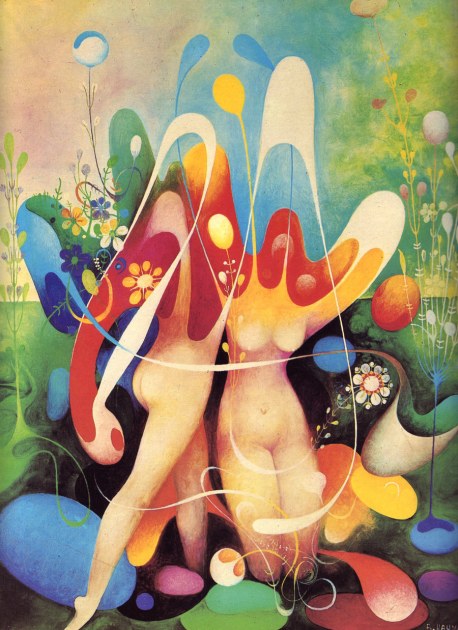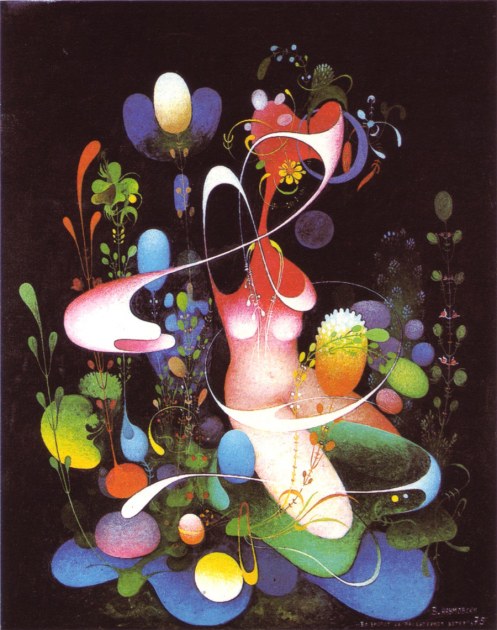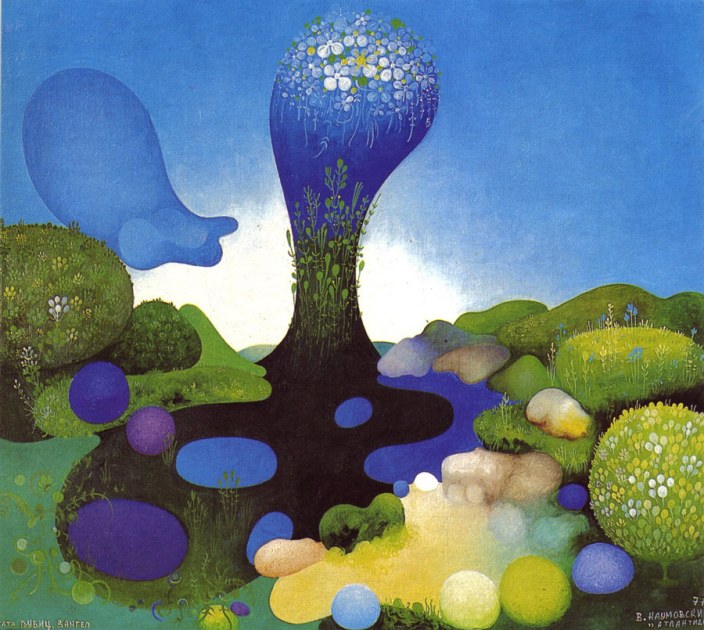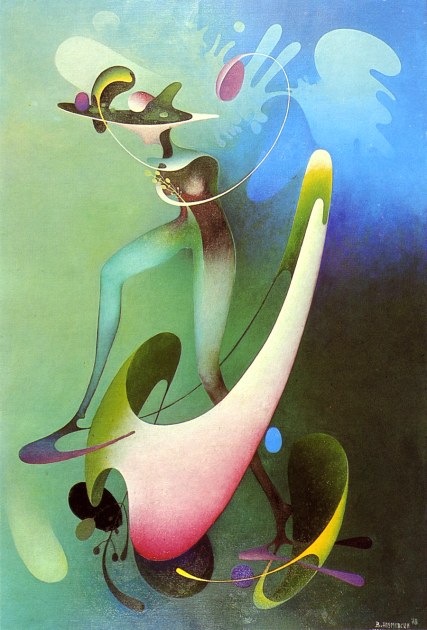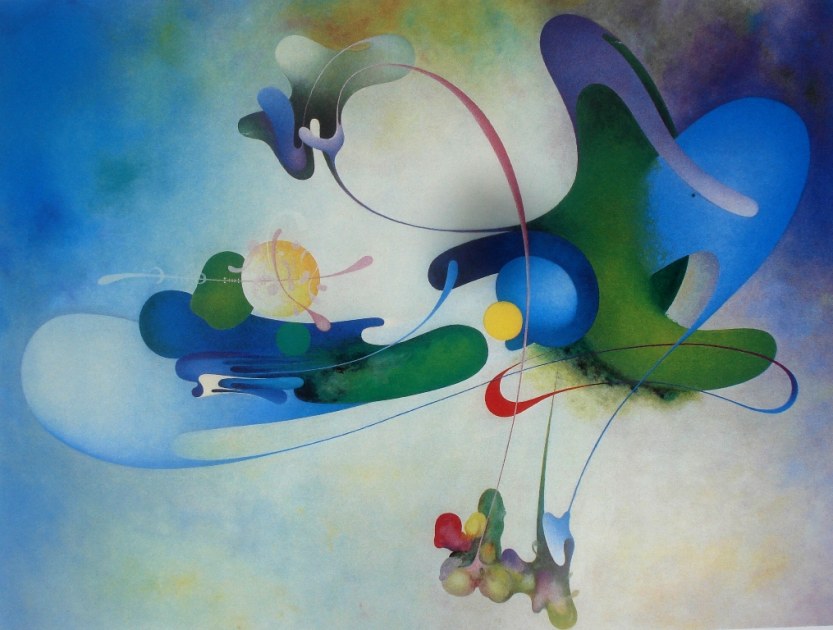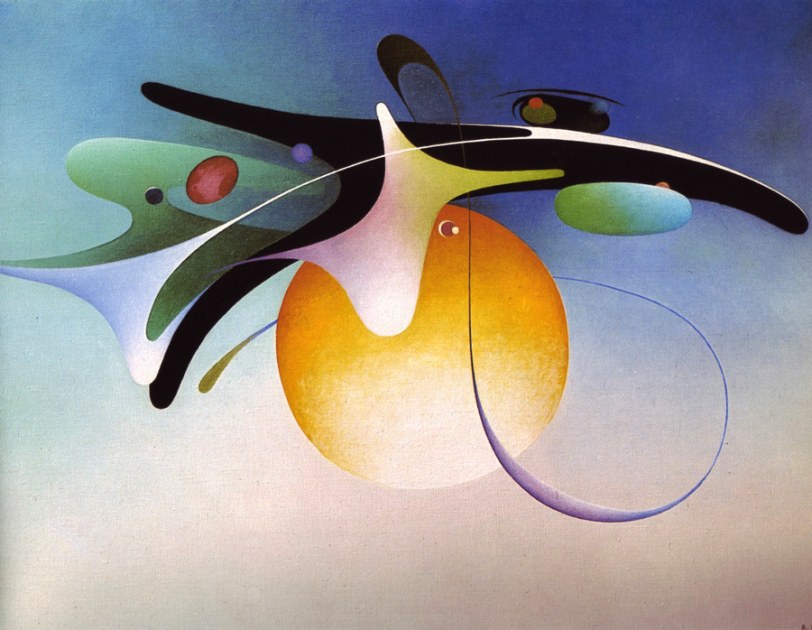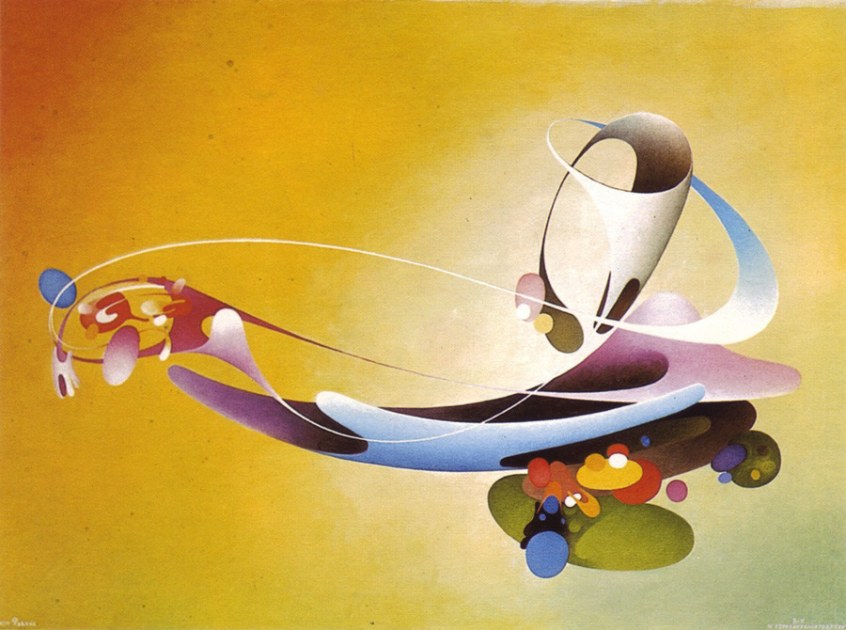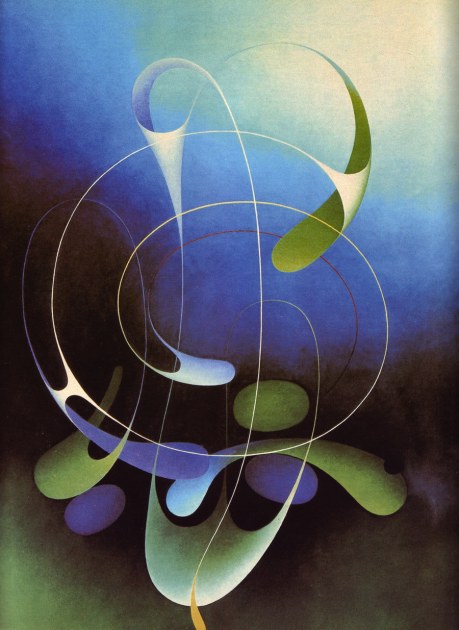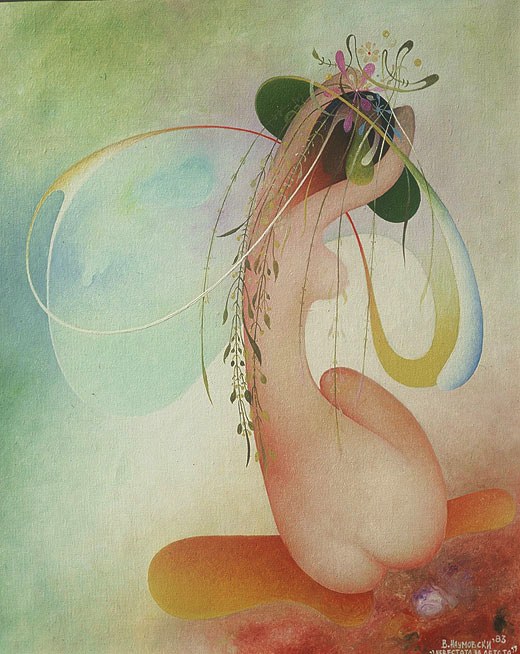 ---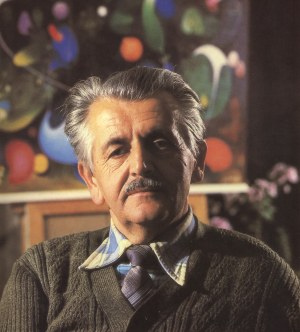 Vangel Naumovski was born in the Macedonian city of Ohrid (then part of Yugoslavia). He was interested in art at a young age, but this led nowhere as he left school after third grade and worked a series of odd jobs - gardener, farmer, butcher. After a stint in the army, he enrolled in art school in Skopje in 1946 for a year. He then worked in a woodcarving shop in Ohrid for thirteen years. During this time he was painting, initially in a folk myth style which led to him being considered as a Naive artist.
In the early 60s he began painting in a biomorphic surrealist style. He merged figurative elements within abstract forms. He first exhibited in Yugoslavia in the 50s, and later had one-man shows in Rome, London, Paris, and Toronto. At some point he started a gallery in his home in Ohrid.
Salvador Dali, after visiting the Naumovski solo exhibition in Paris in 1970 was impressed by his work saying:- "His work is close to my own... Naumovski has some items that may be even considered scientific. Also interesting is the biological side of his painting."