The Surrealism Website
Nguyen Dinh Dang (1958 - )


---
---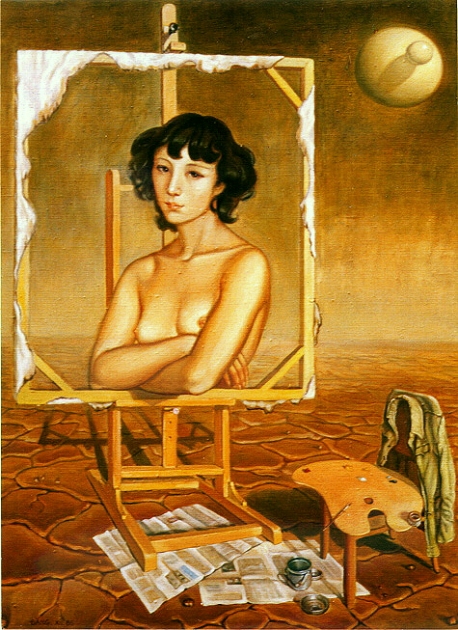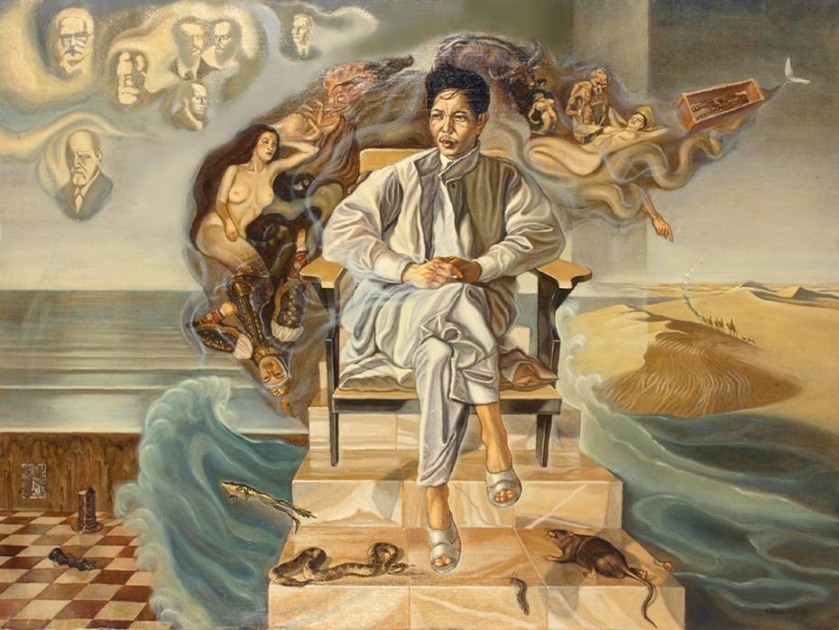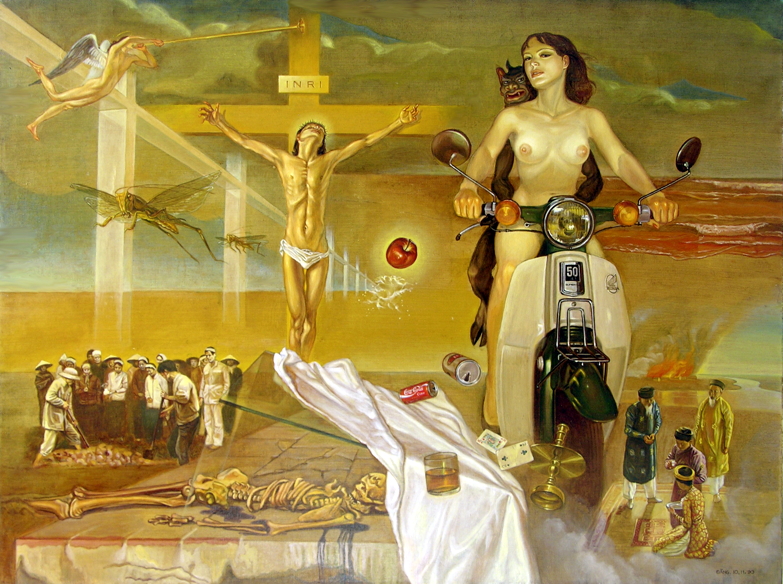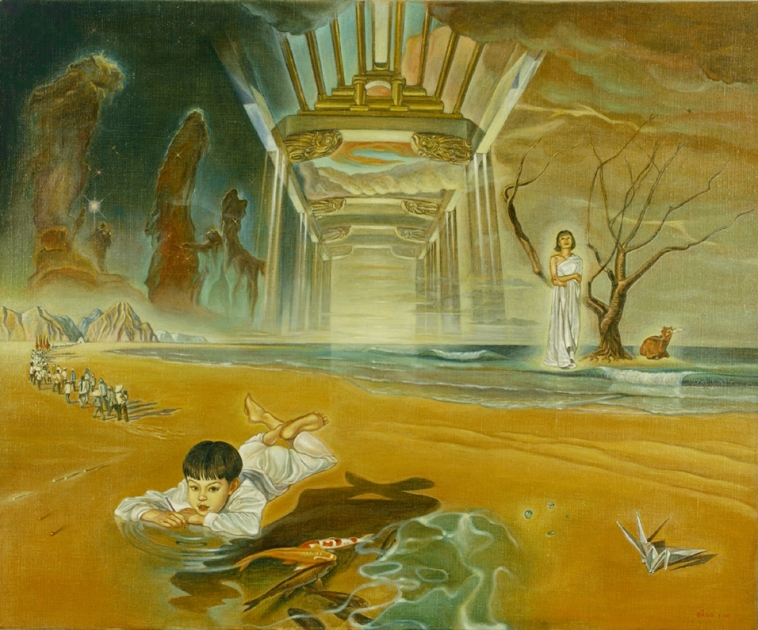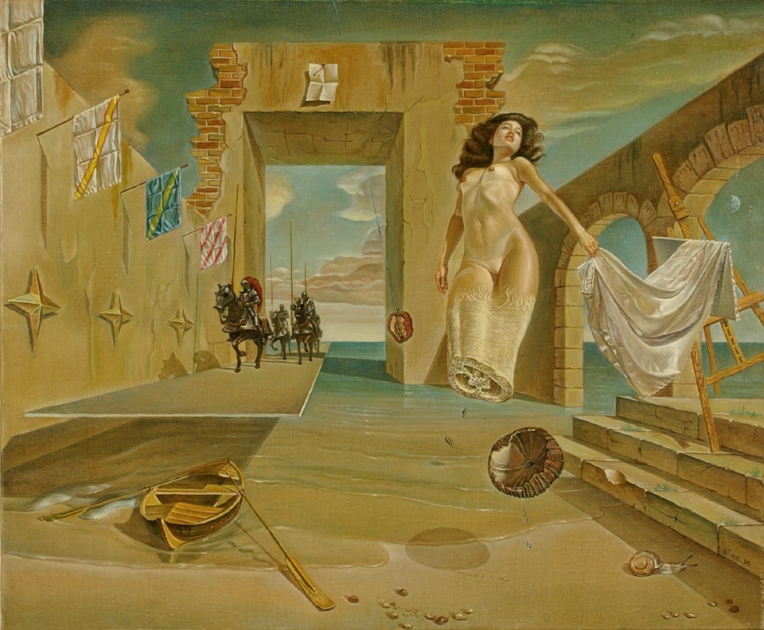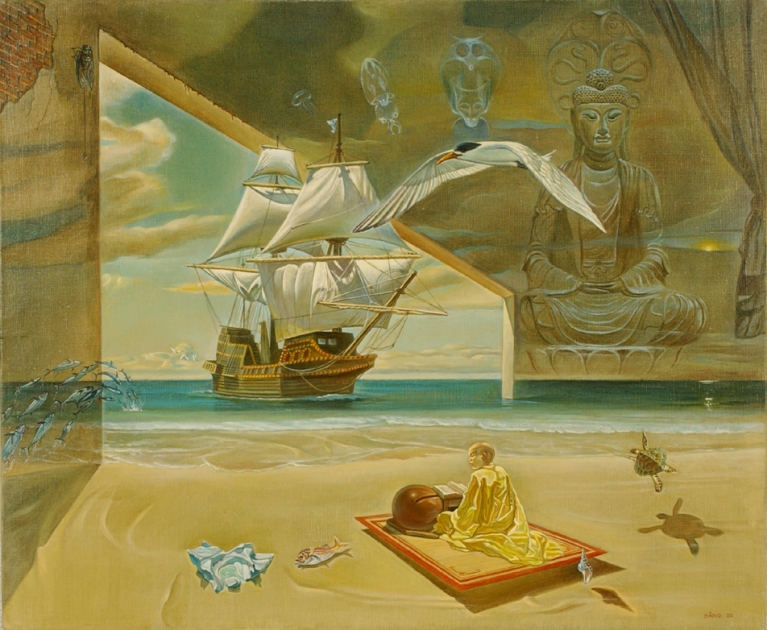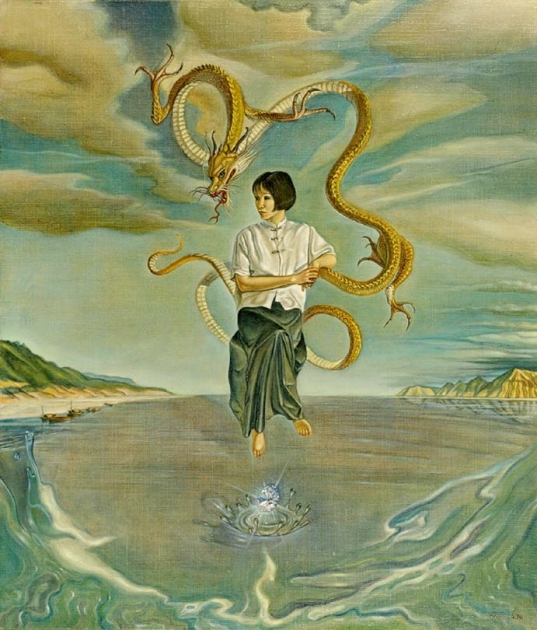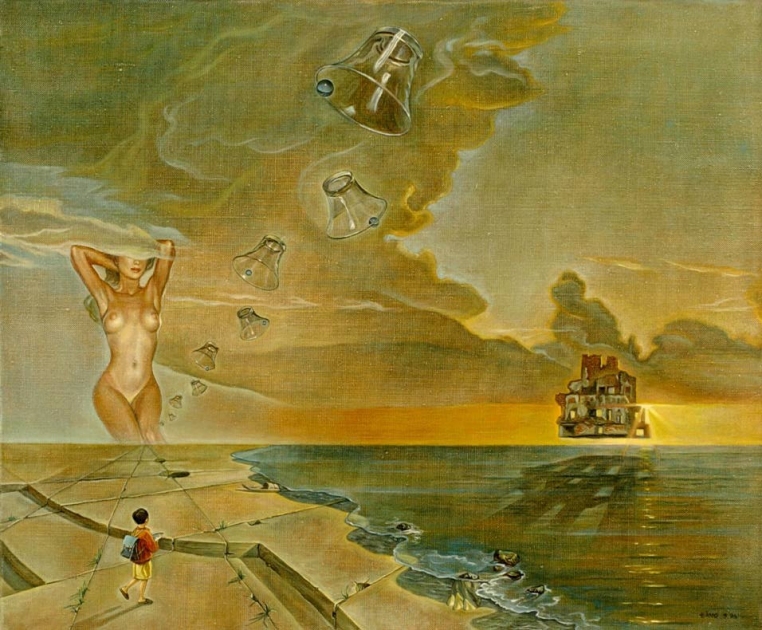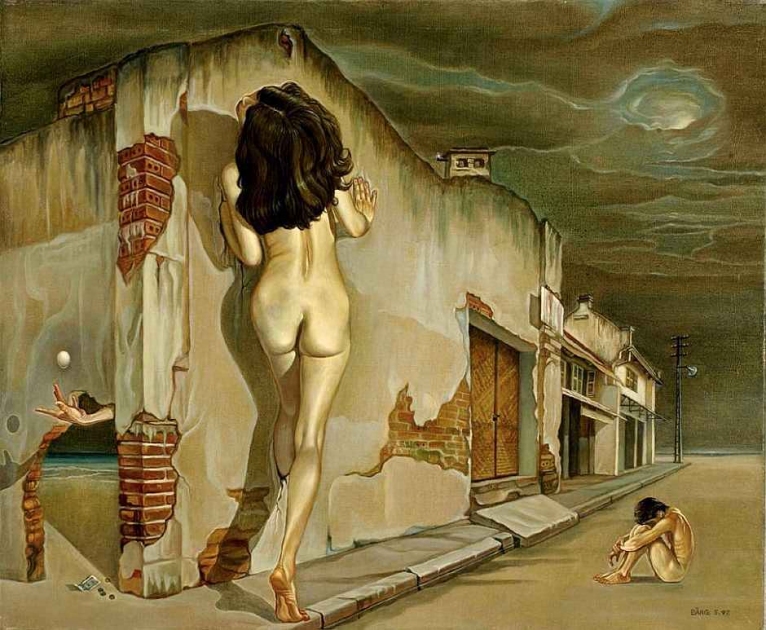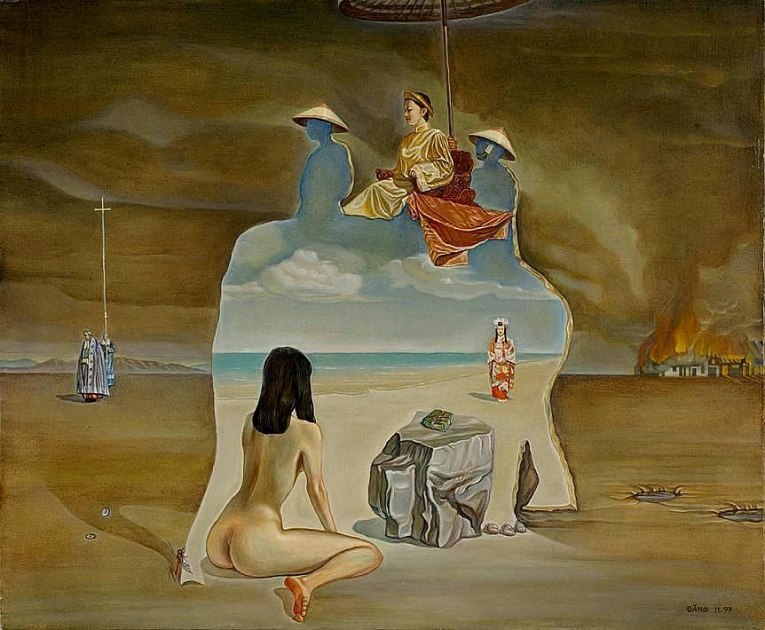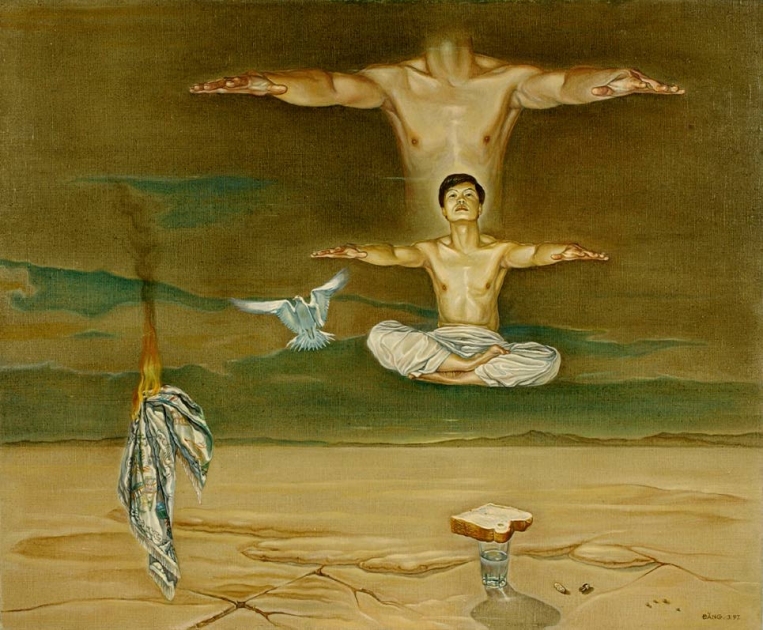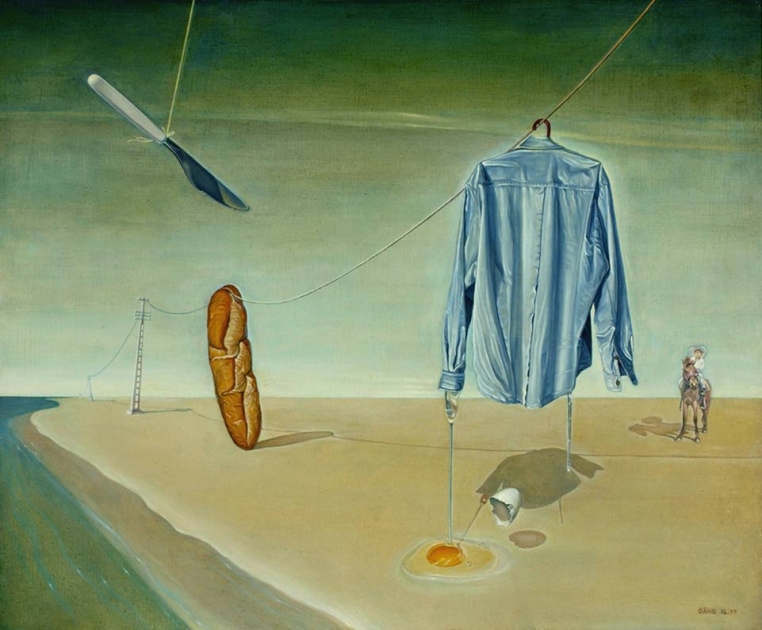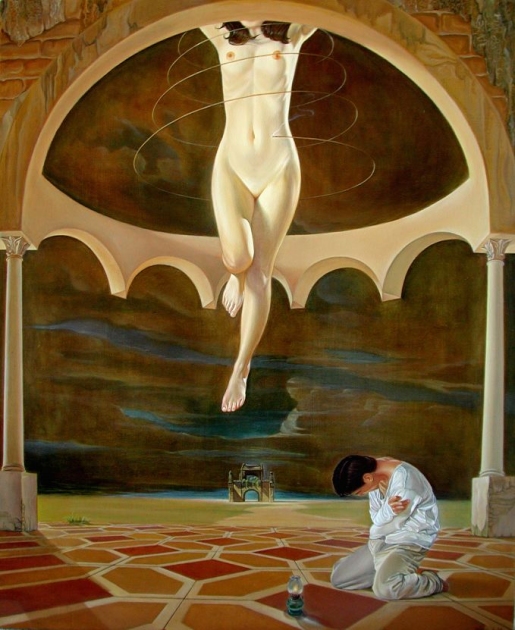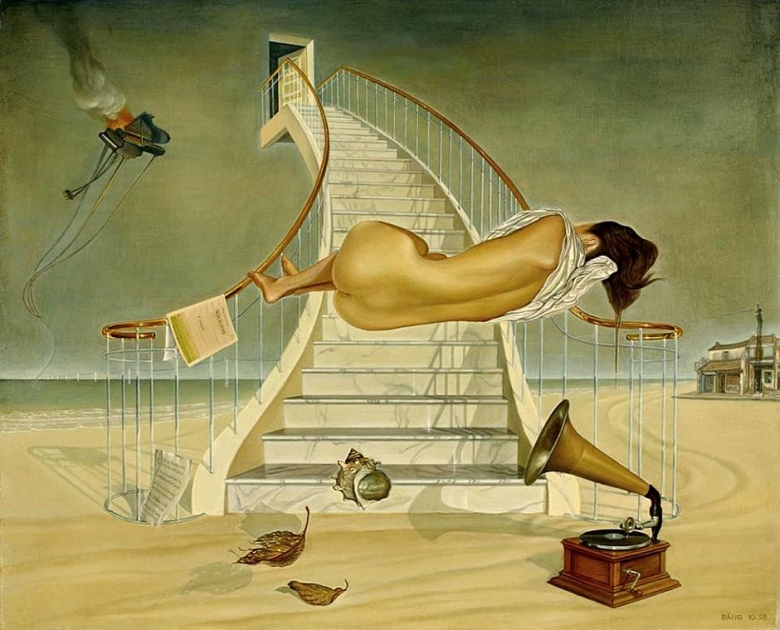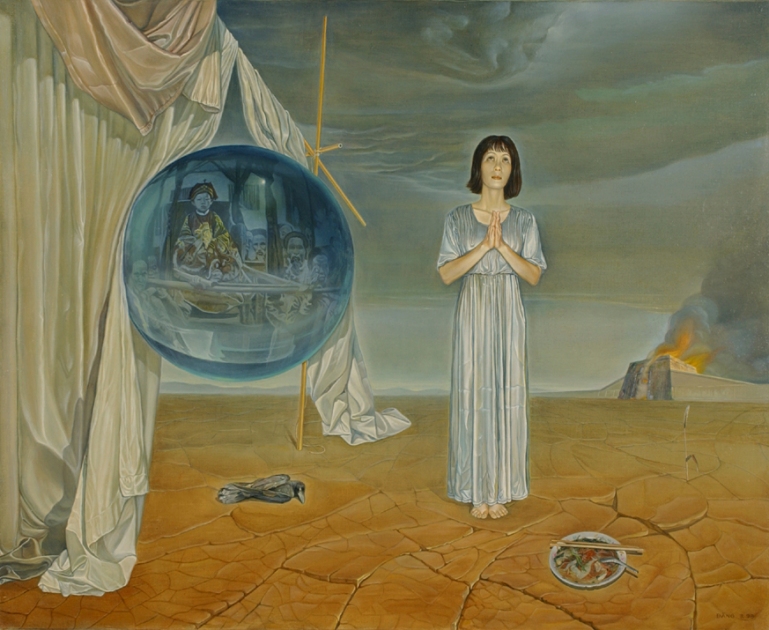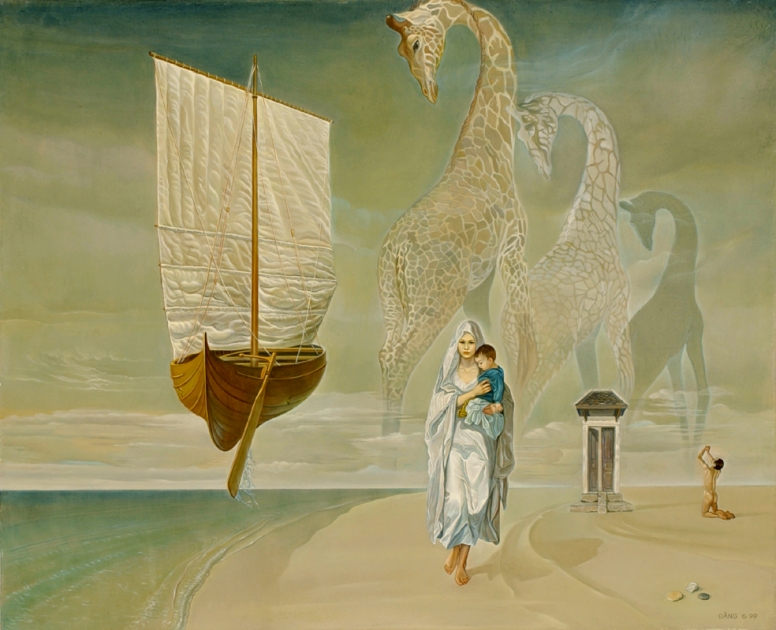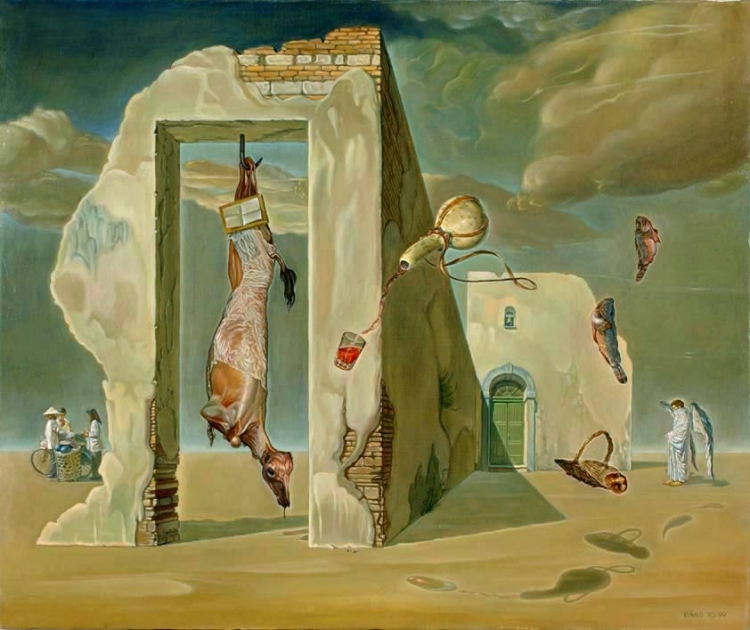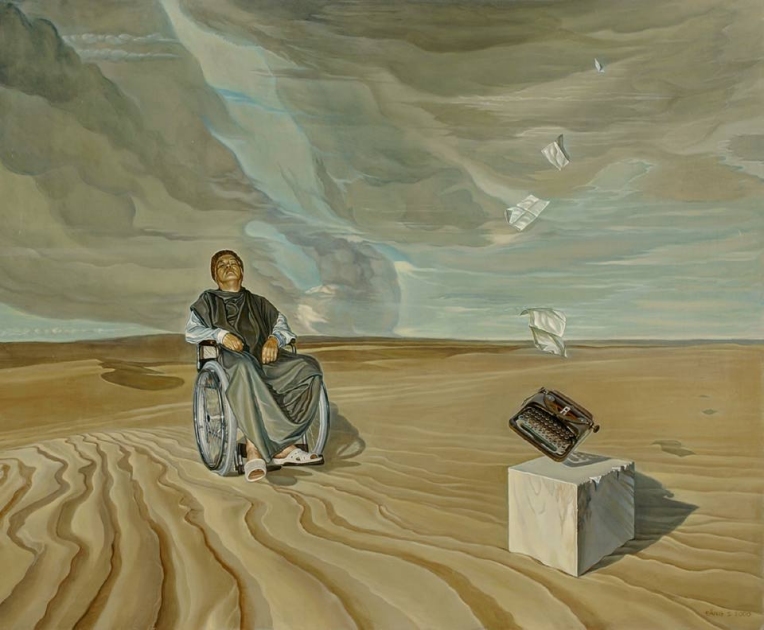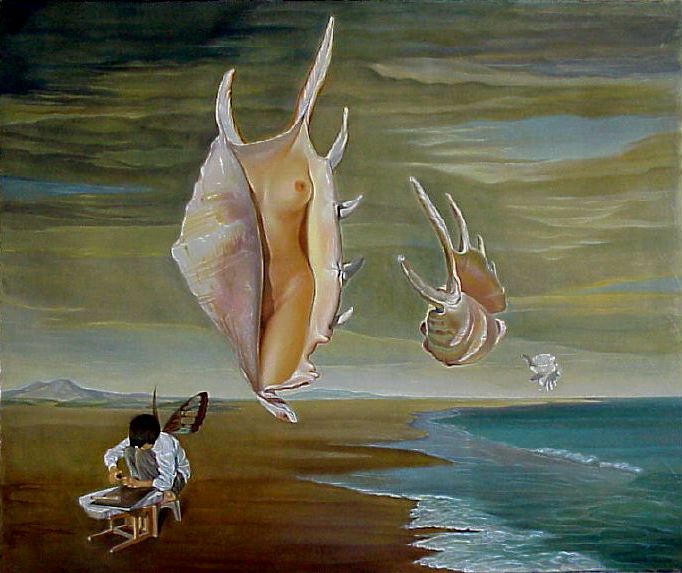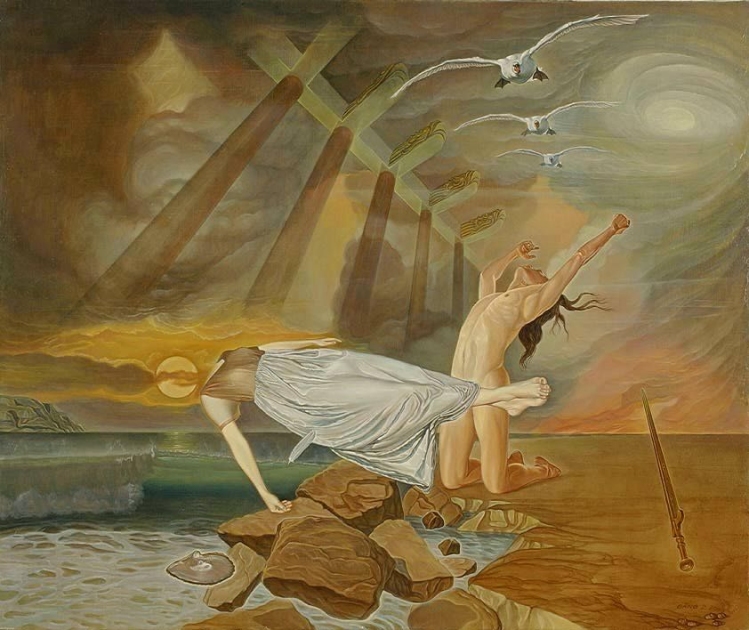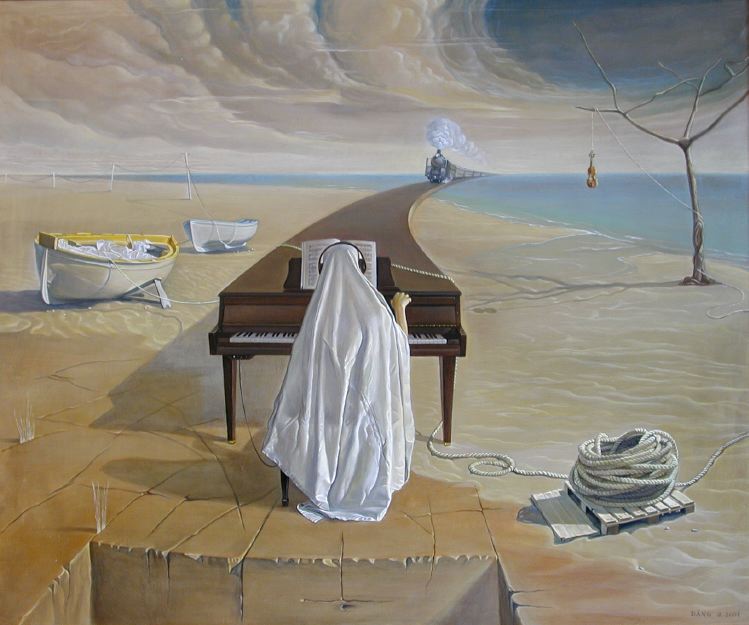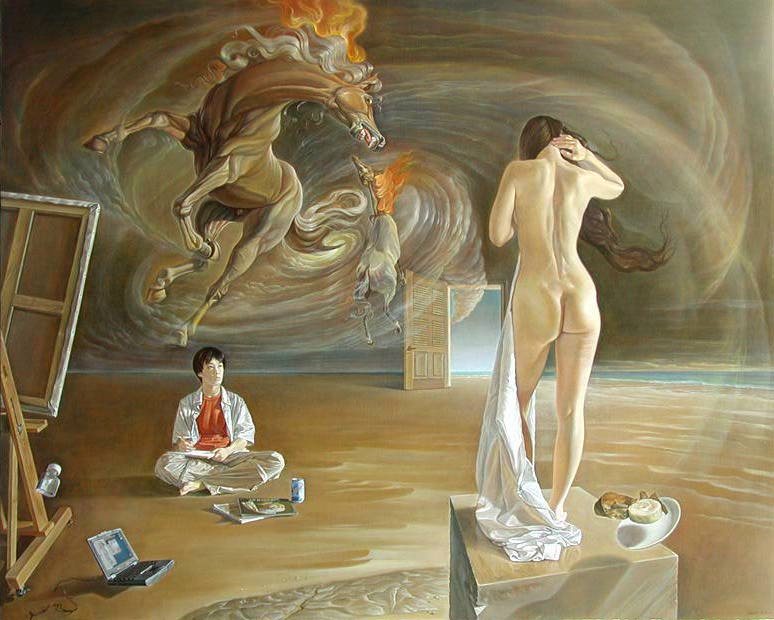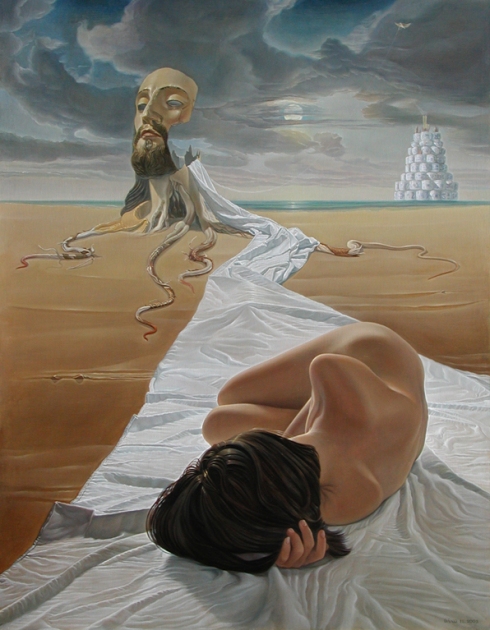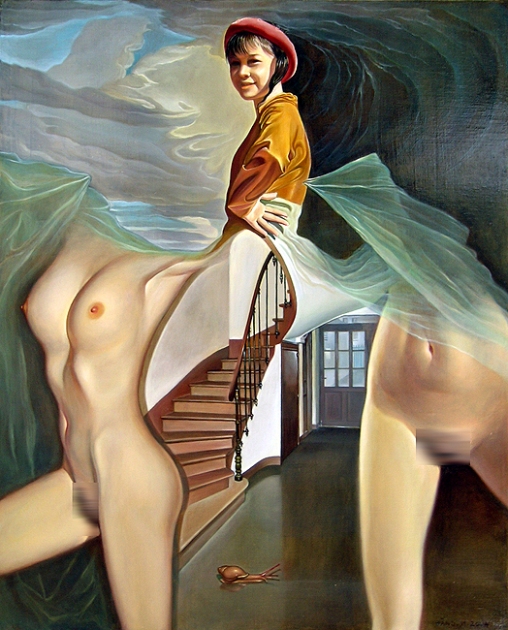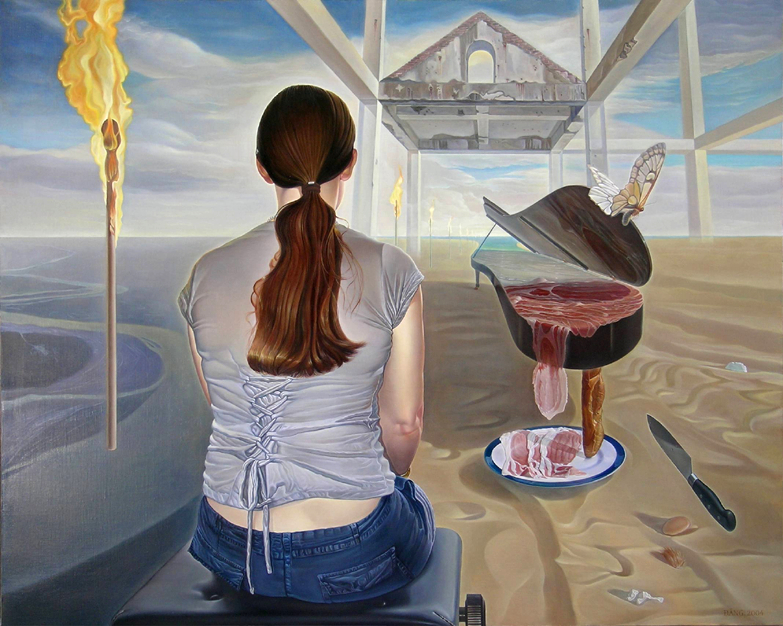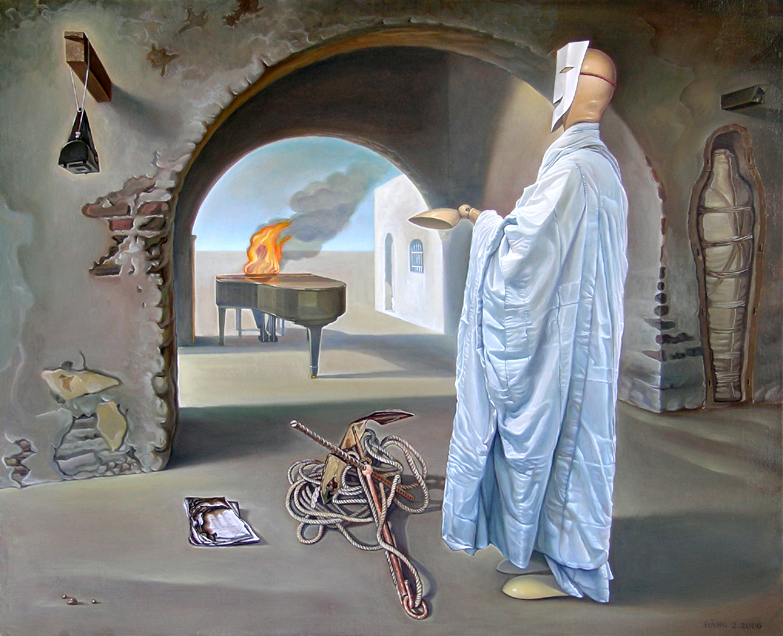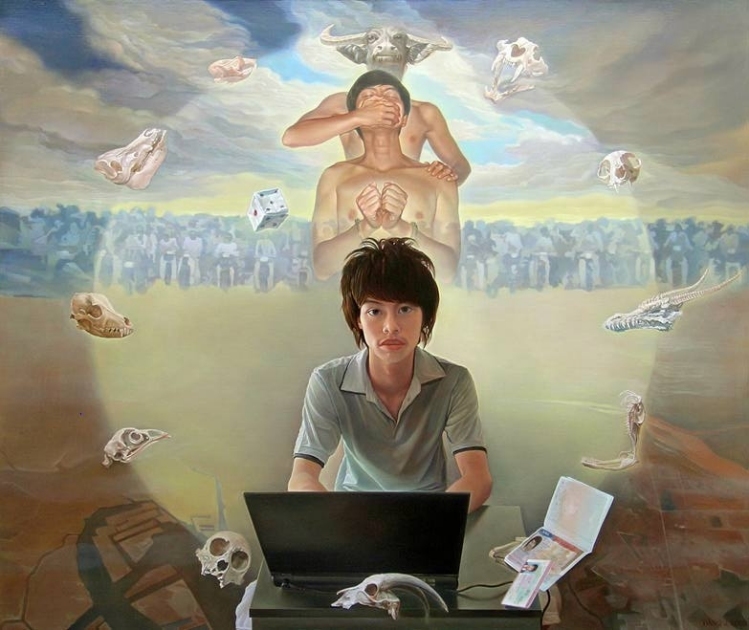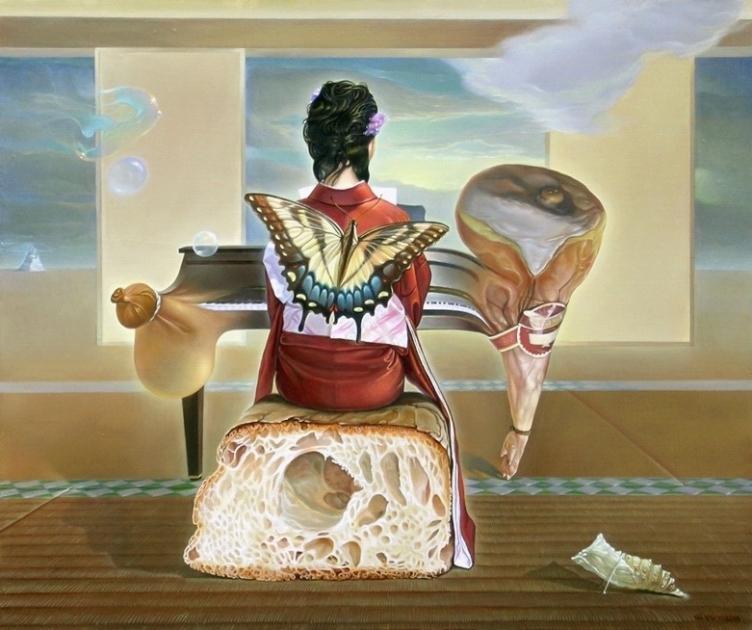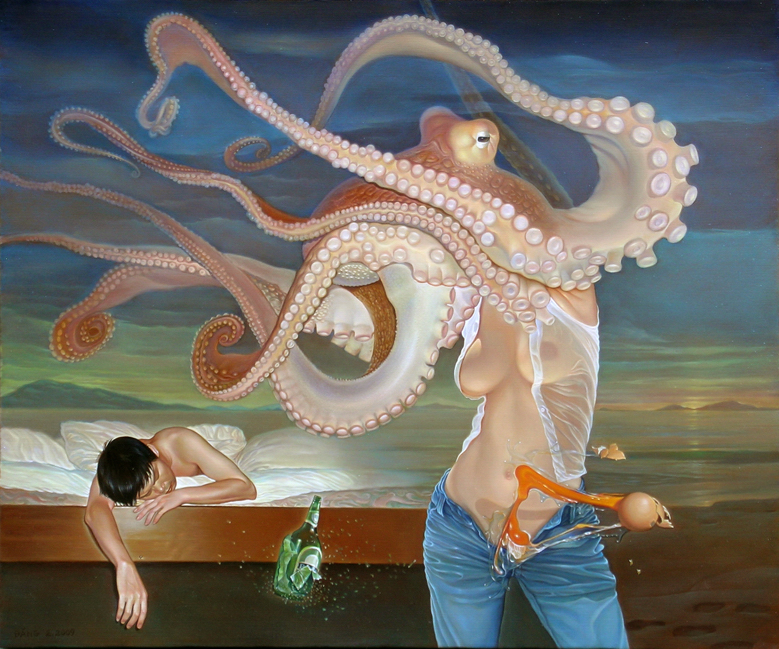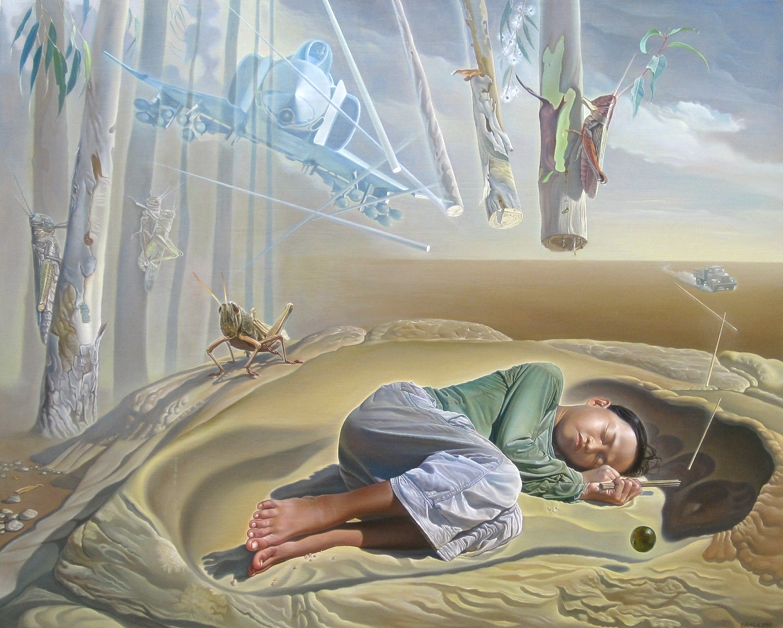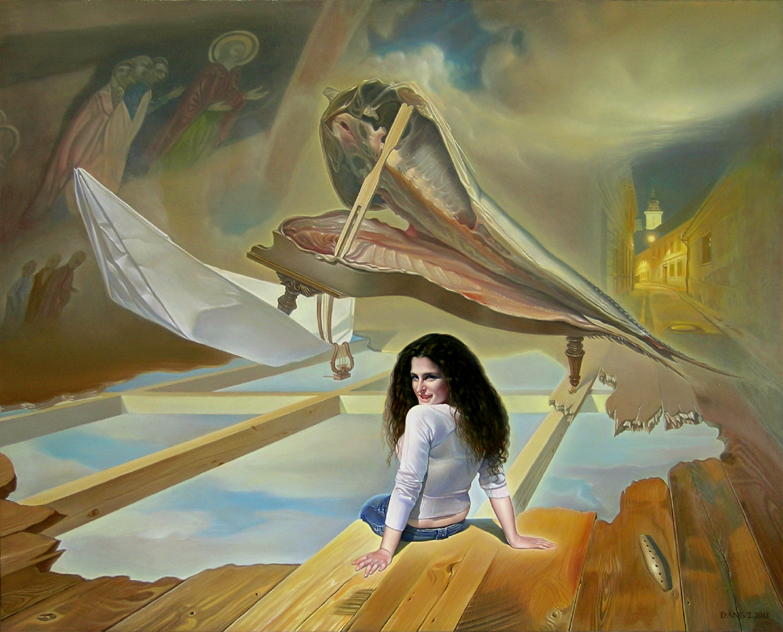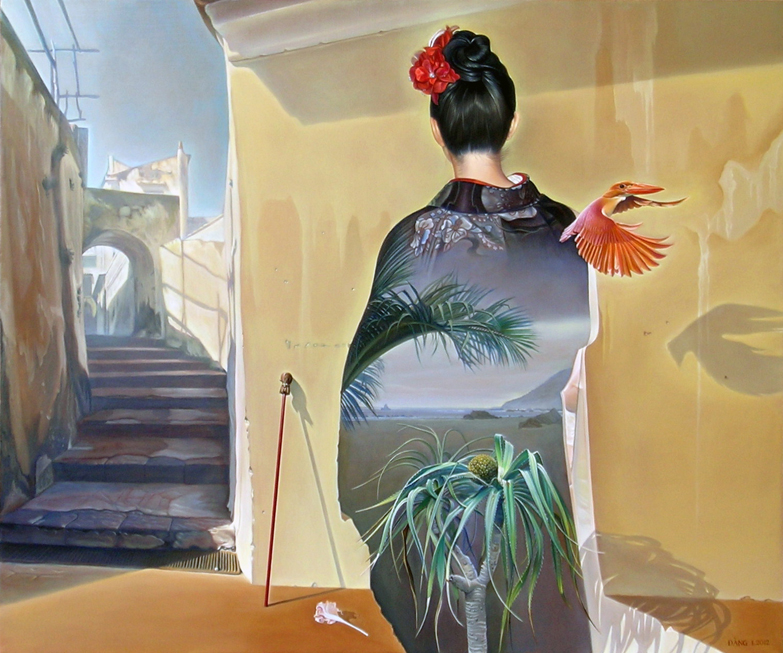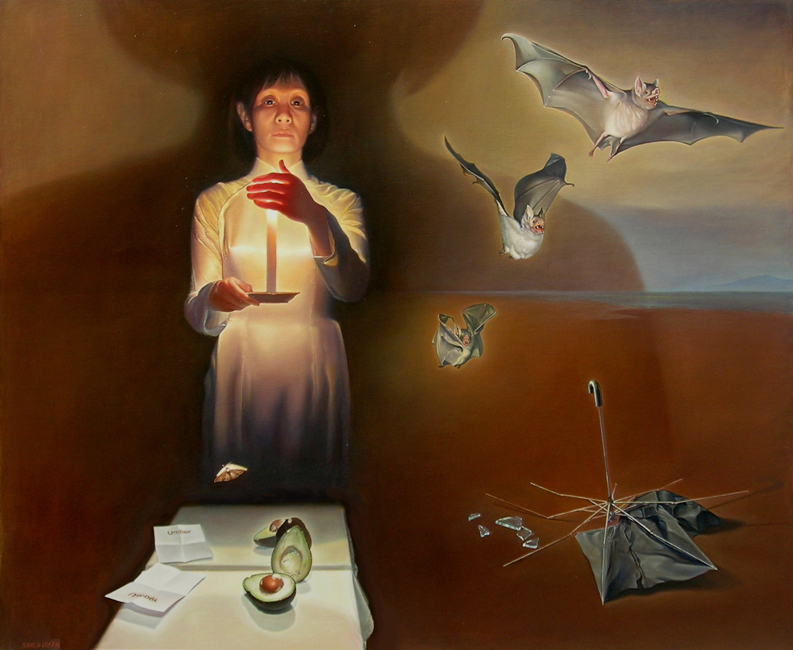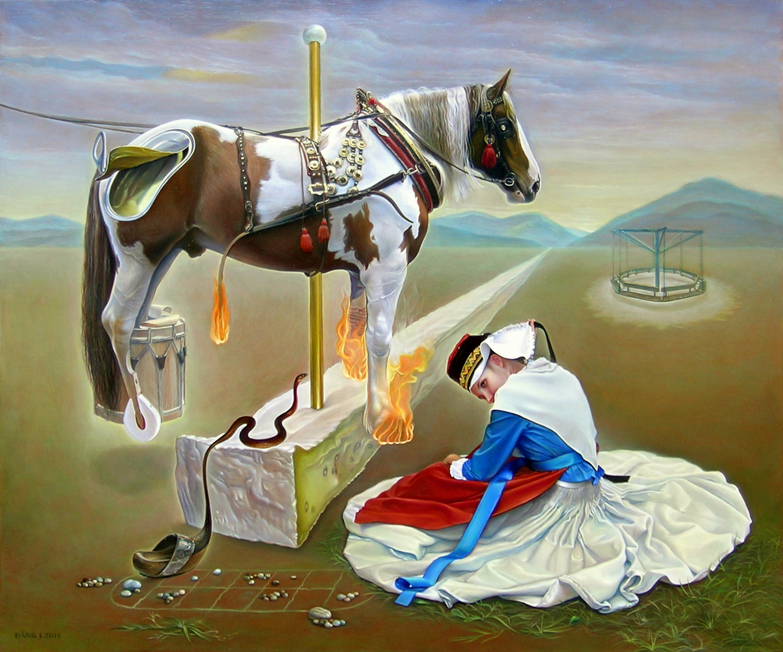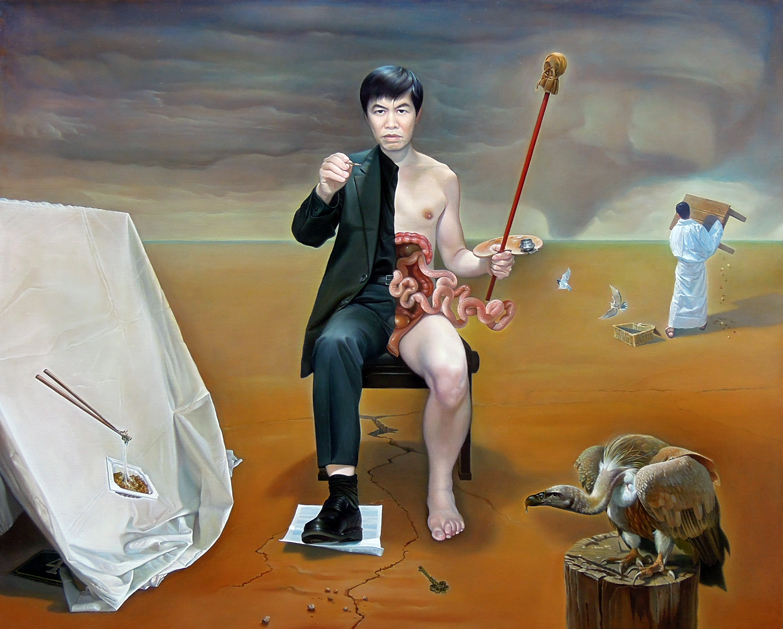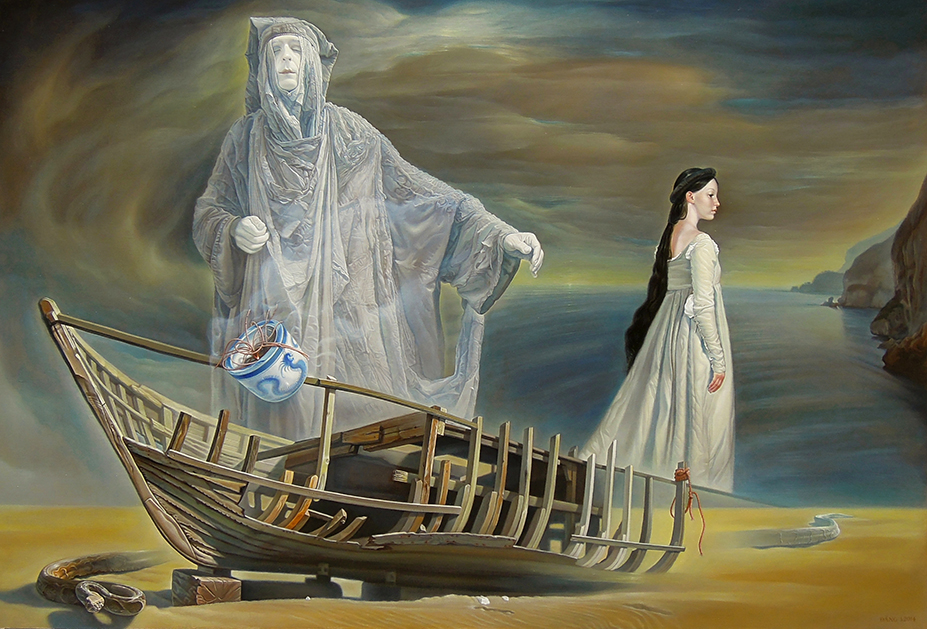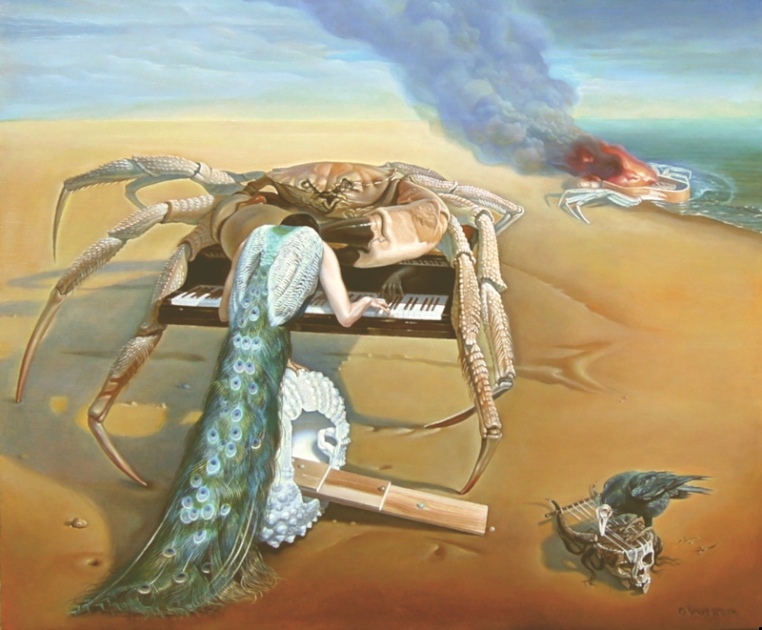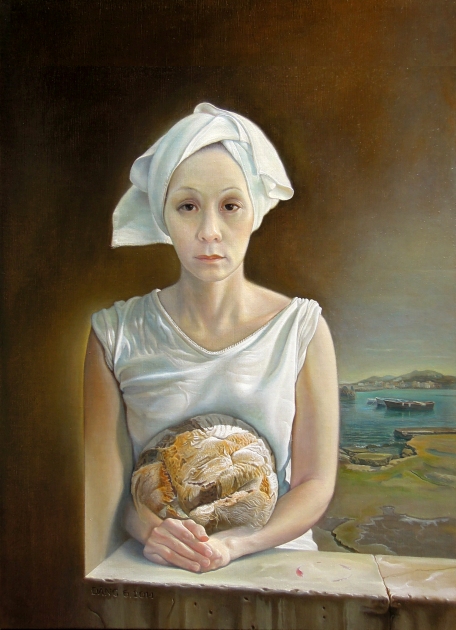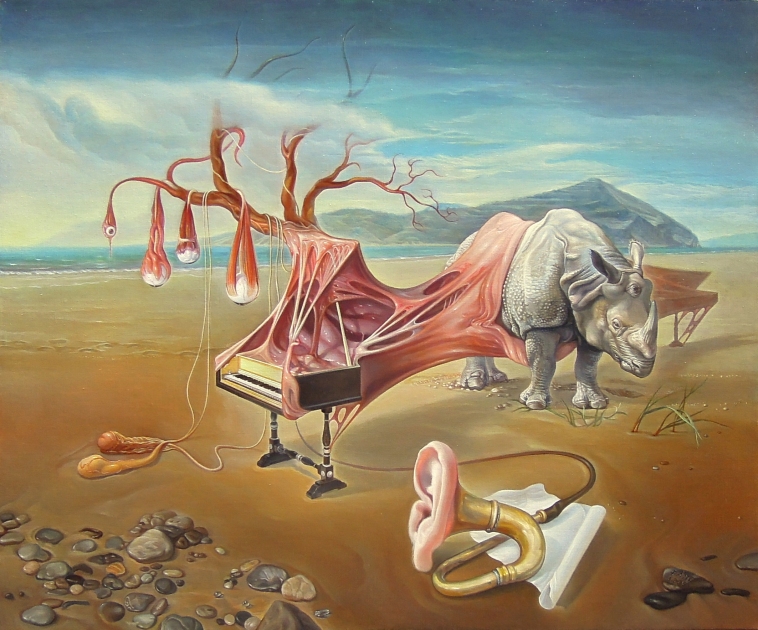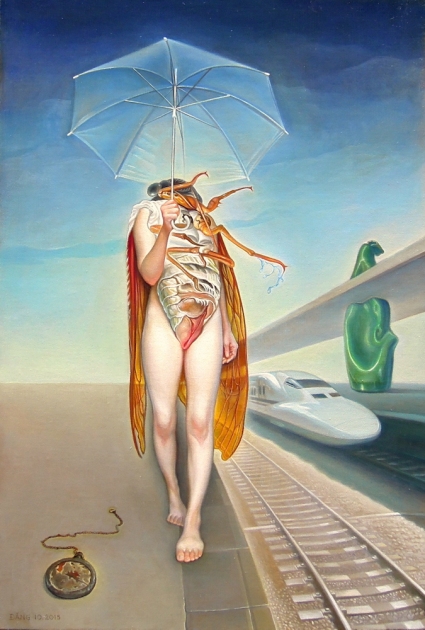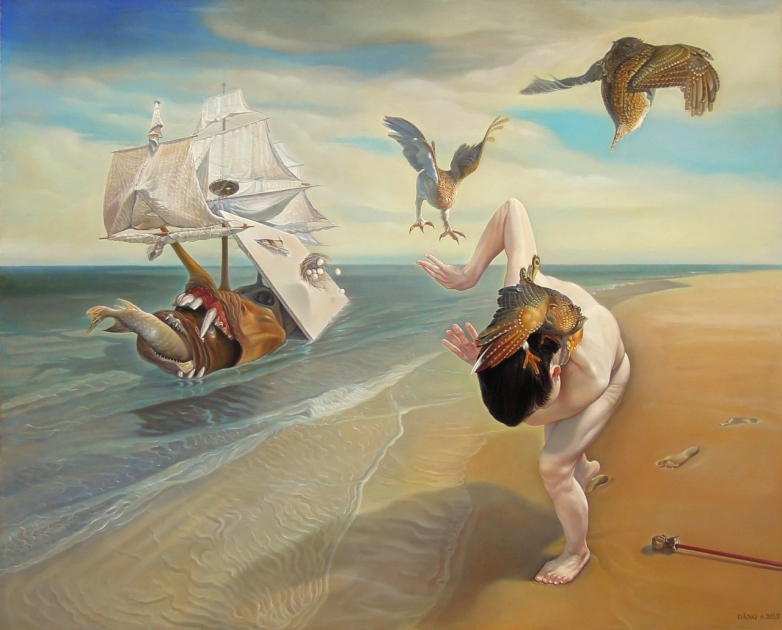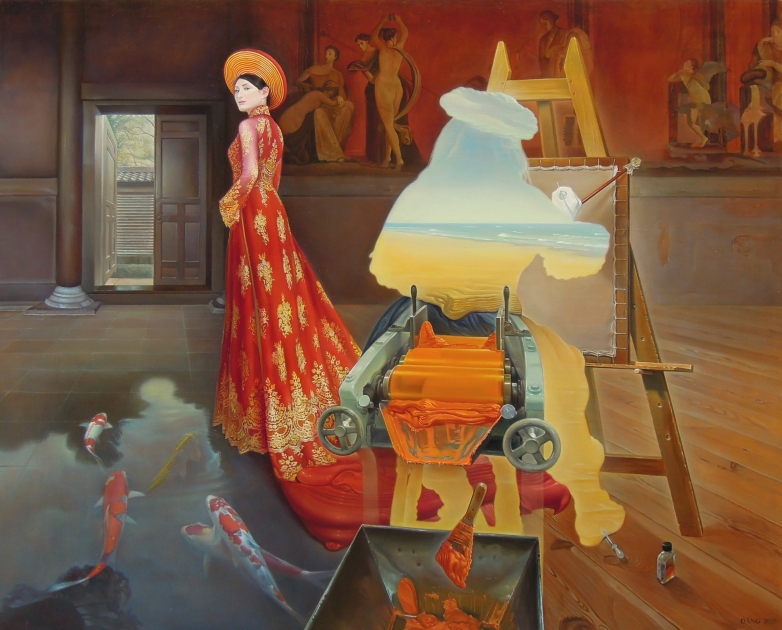 ---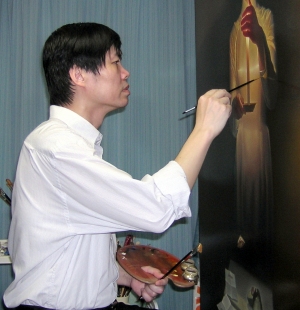 Nguyen Dinh Dang was born in Hanoi, Vietnam. He started to draw while very young, at around five years old. During the US bombing of North Vietnam he was evacuated to the countryside for five years. His family was very poor at that time. Even paper for students was in shortage. He had no access to proper art material and his first painting around 1970 in oil color was a portrait of an European lady, which he painted on a piece of rough material cut from bag for keeping rice. In spite of these hardships he managed to develop good drawing skills. At that time being a creative painter was not a profession in Vietnam, as painting was considered to be an instrument for political propaganda like the mass media. He realised he would have to go abroad to develop his art further.
Being a brilliant student of mathematics and physics he was able to study physics at the Moscow State University from 1976-82 and completed his Ph.D. in 1985 on the structure of nuclei. In Moscow he had the opportunity to visit many museums and art galleries. For a few years he worked in Europe as a physicist, then moved to Japan. He pursued his painting while simultaneously undertaking demanding work as a nuclear physicist.
As an artist he was self-taught, mostly through copying from reproductions of Vermeer, Boticelli, Velasquez, etc. From 1987 he became a member of various professional art associations in Vietnam and Japan. He has had many solo exhibitions in Russia, Vietnam and Japan. Many of his works are in private collections in Austria, the UK, France, Germany, Indonesia, Italy, Japan, Netherlands, Sweden, Russia and Vietnam.
His large paintings are extremely well executed and he obviously works within the verist surrealism of Dalí, though his ideas are entirely original.