The Surrealism Website
Oleg Osipoff (1969-)


---
---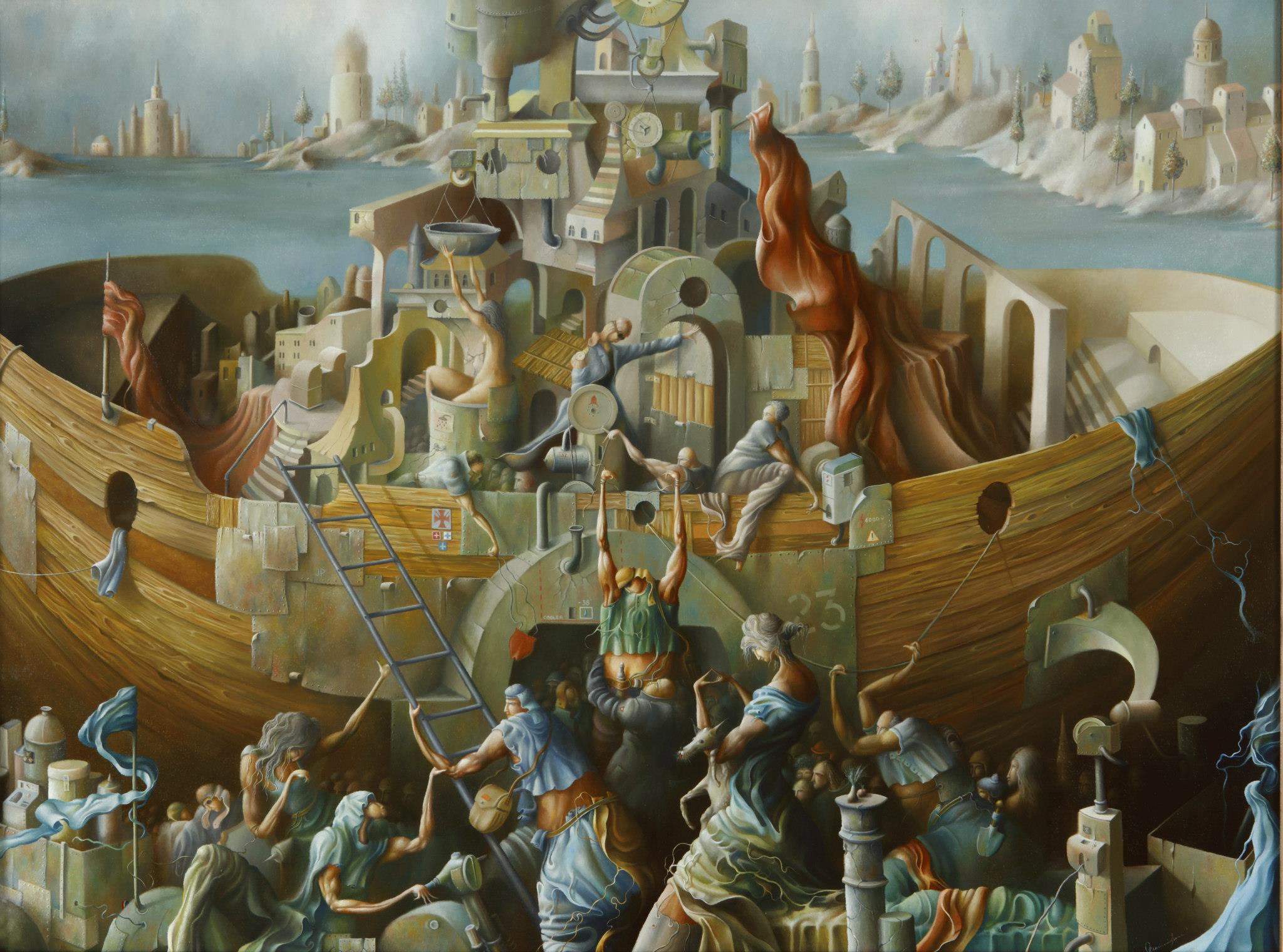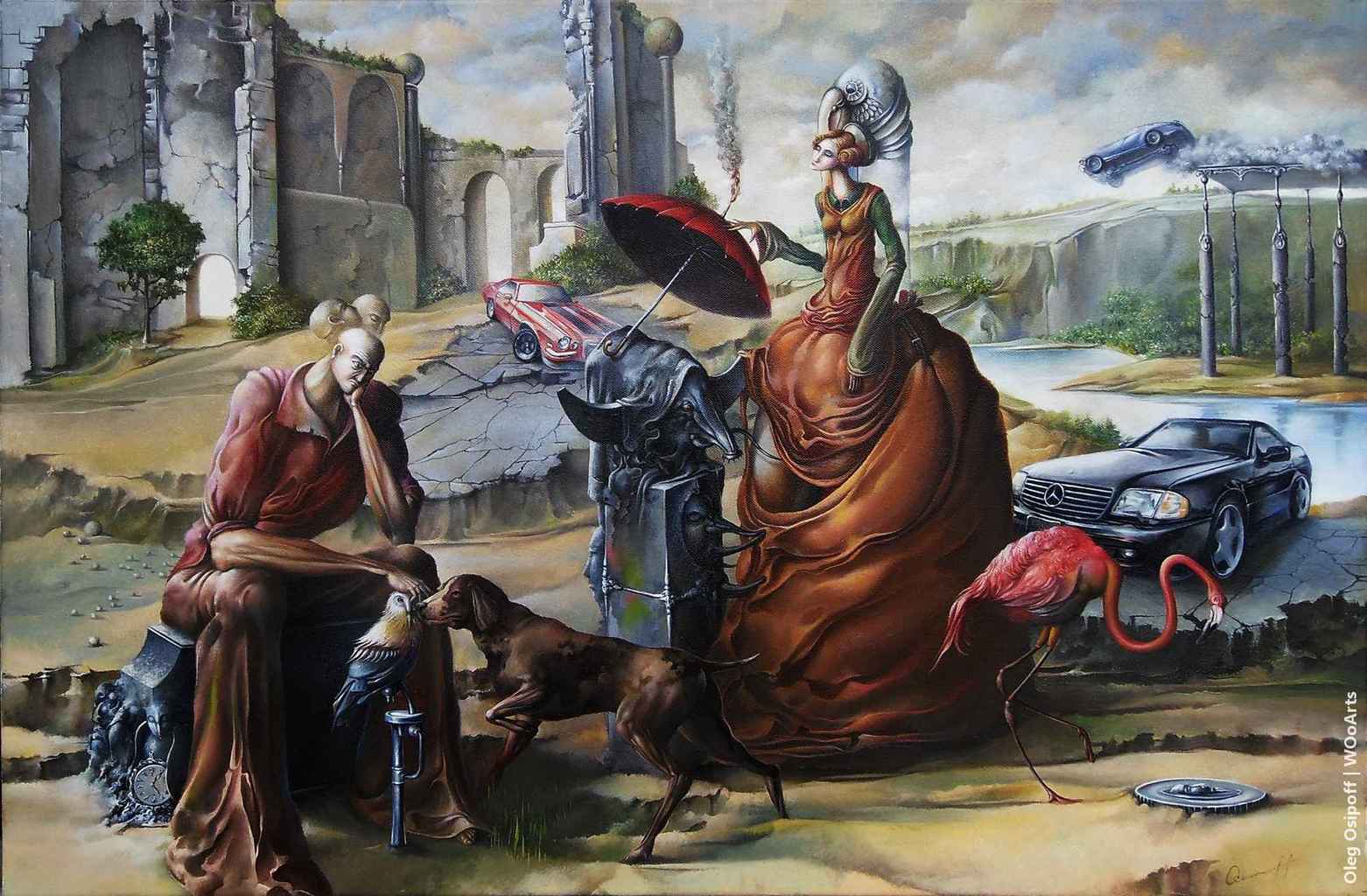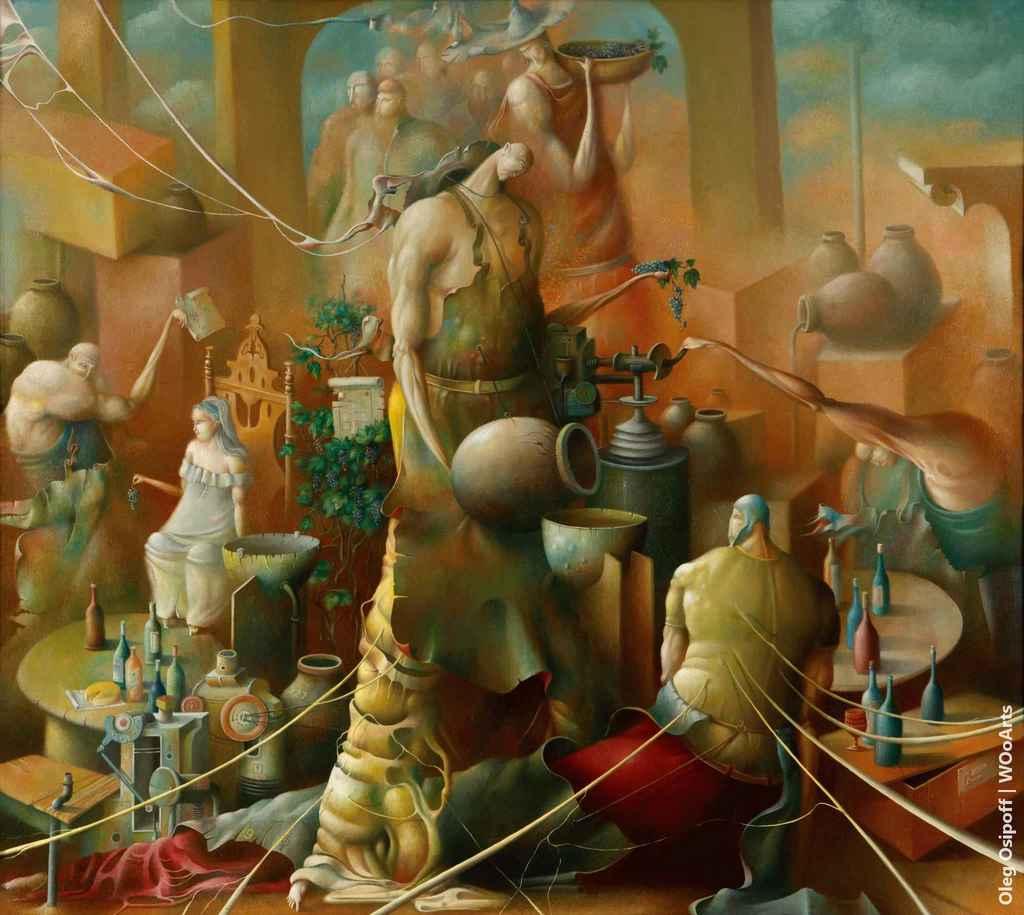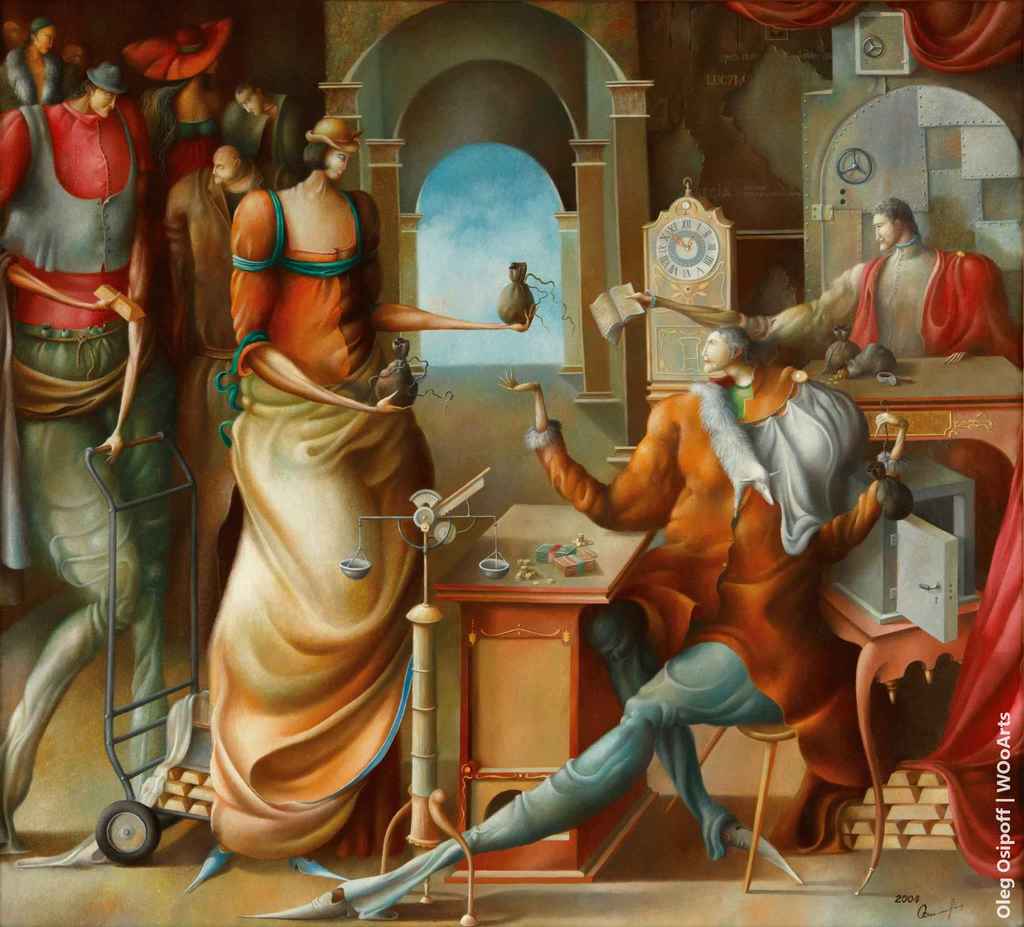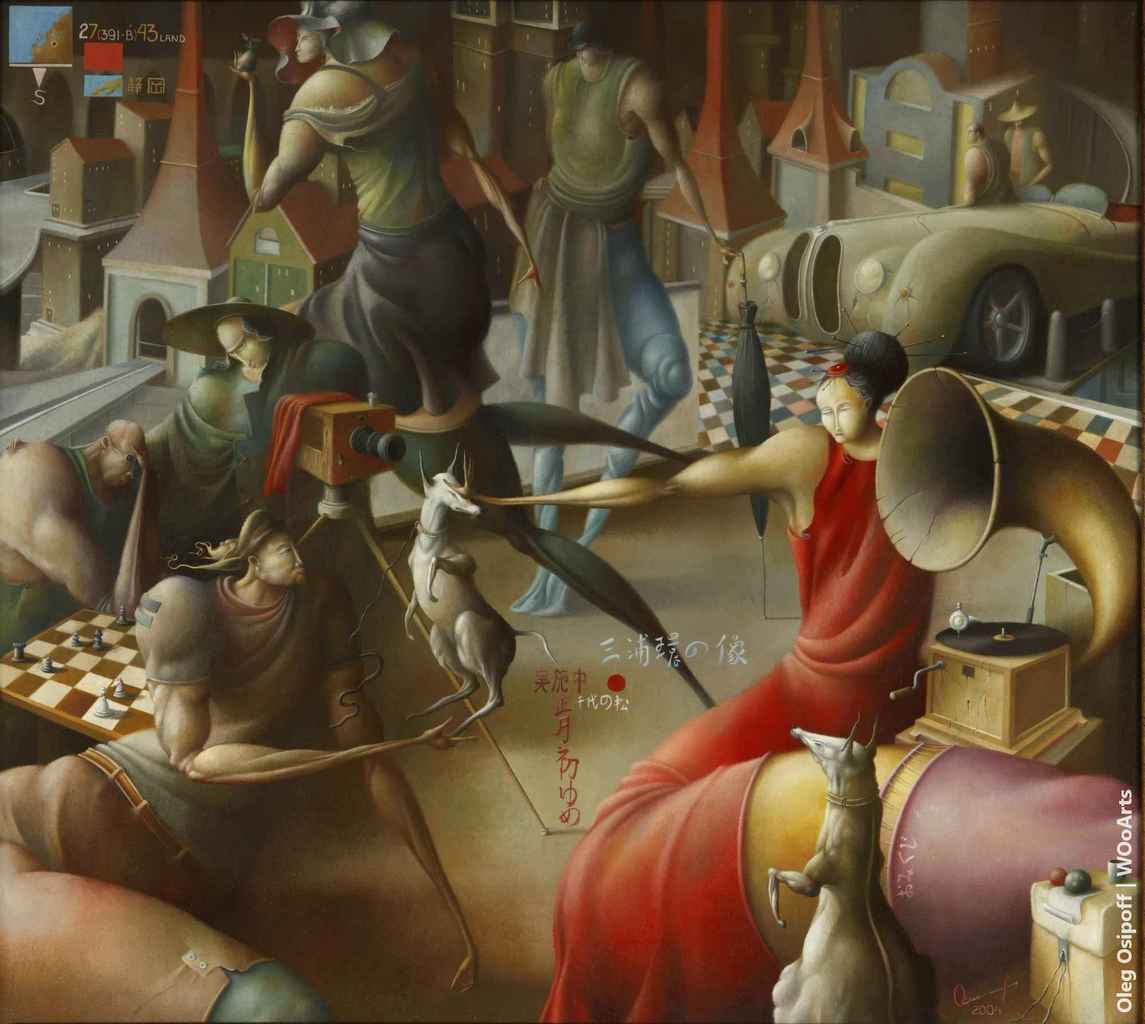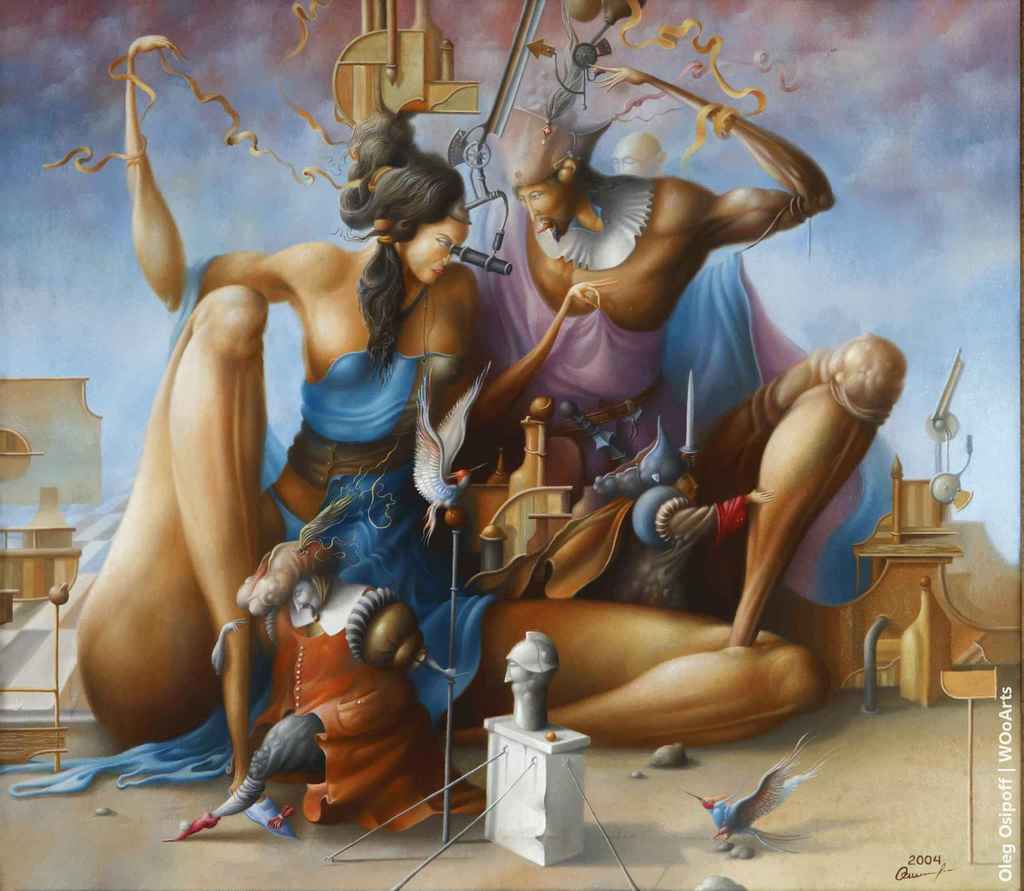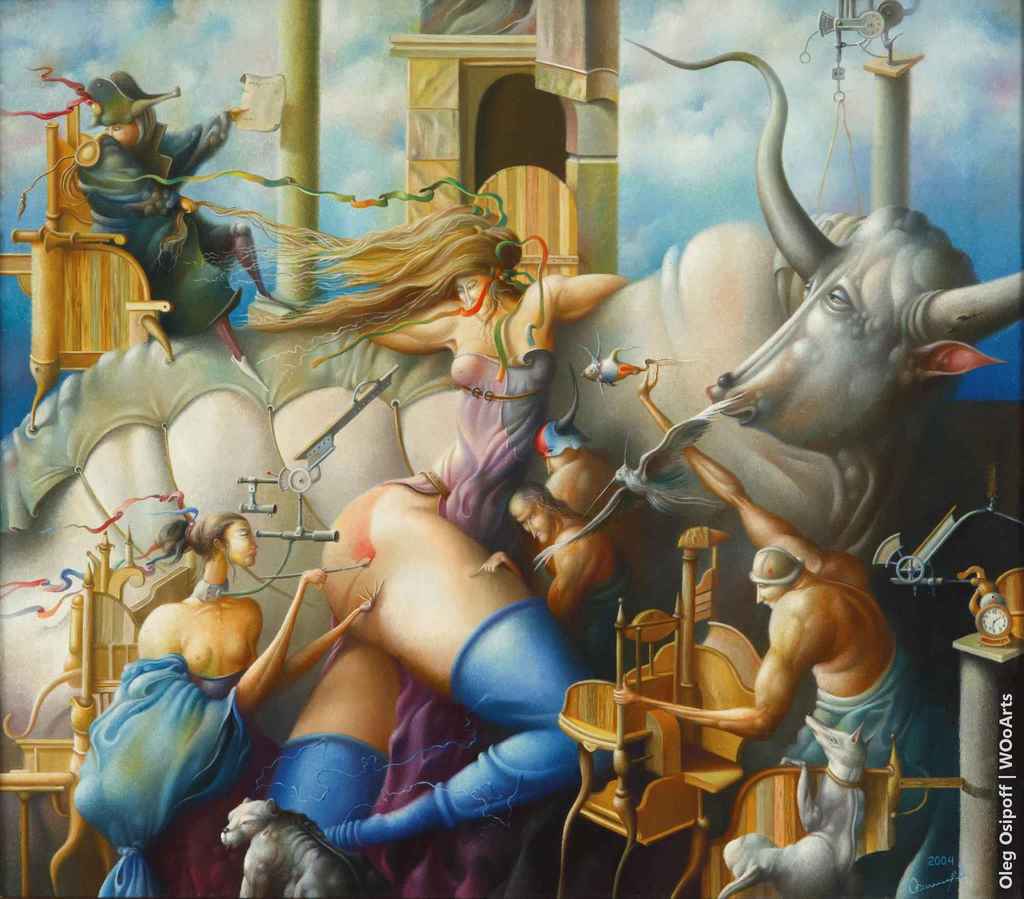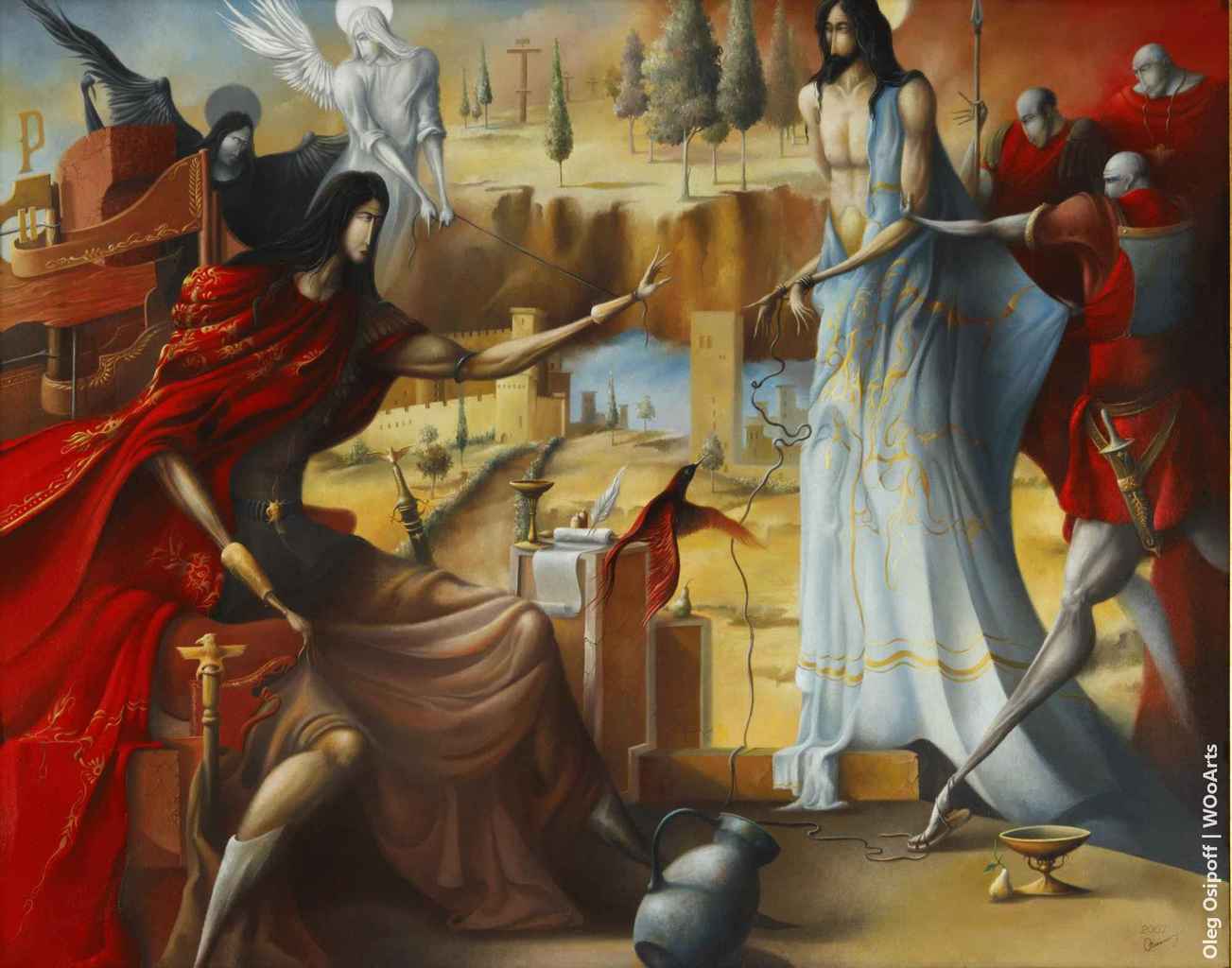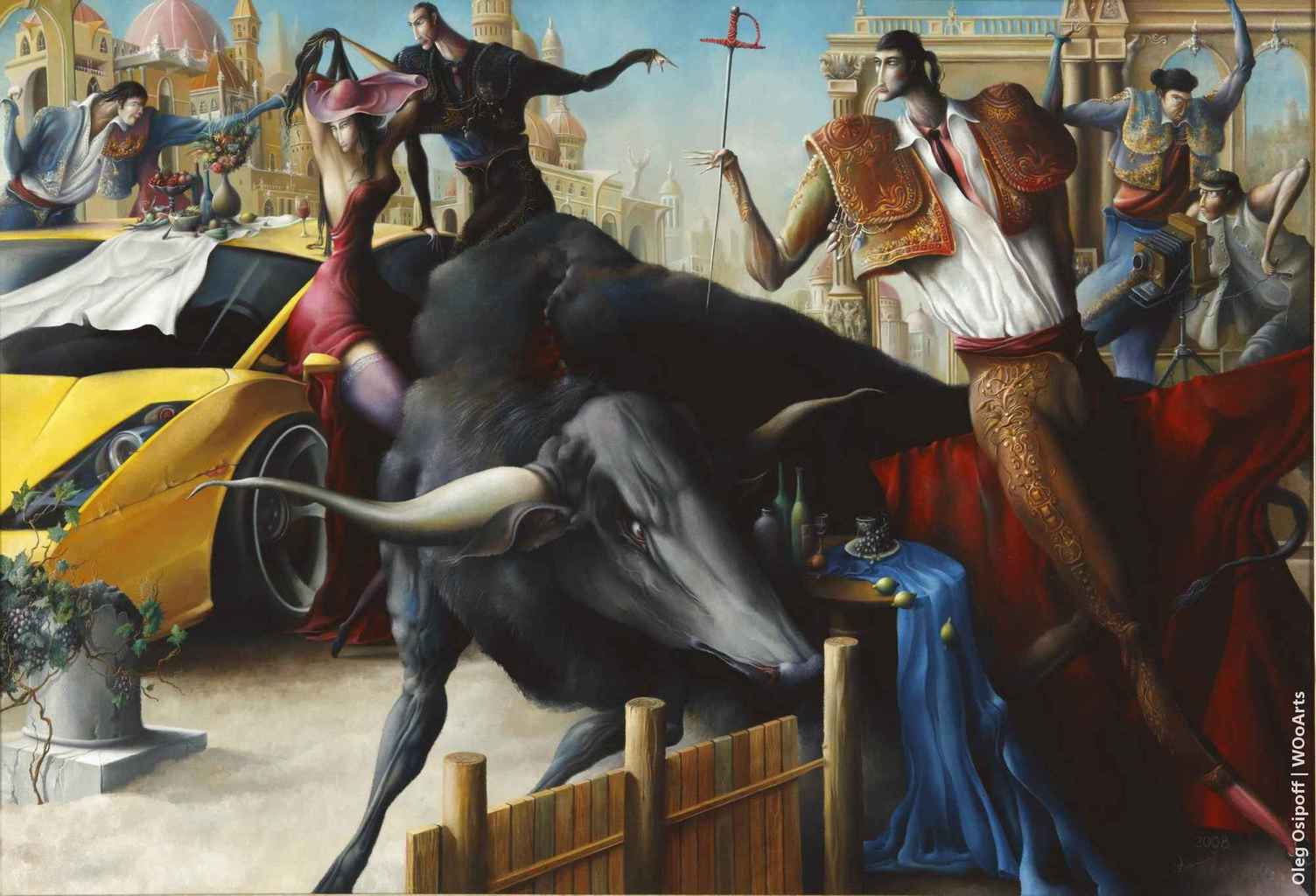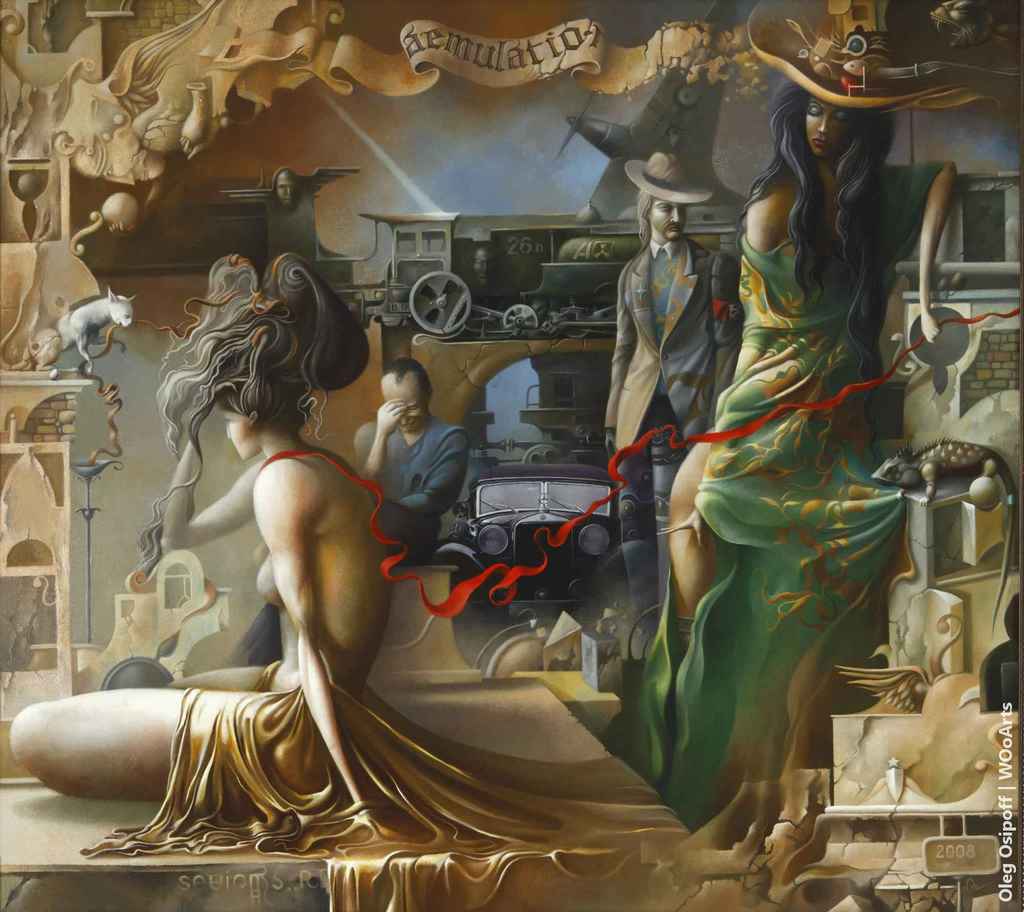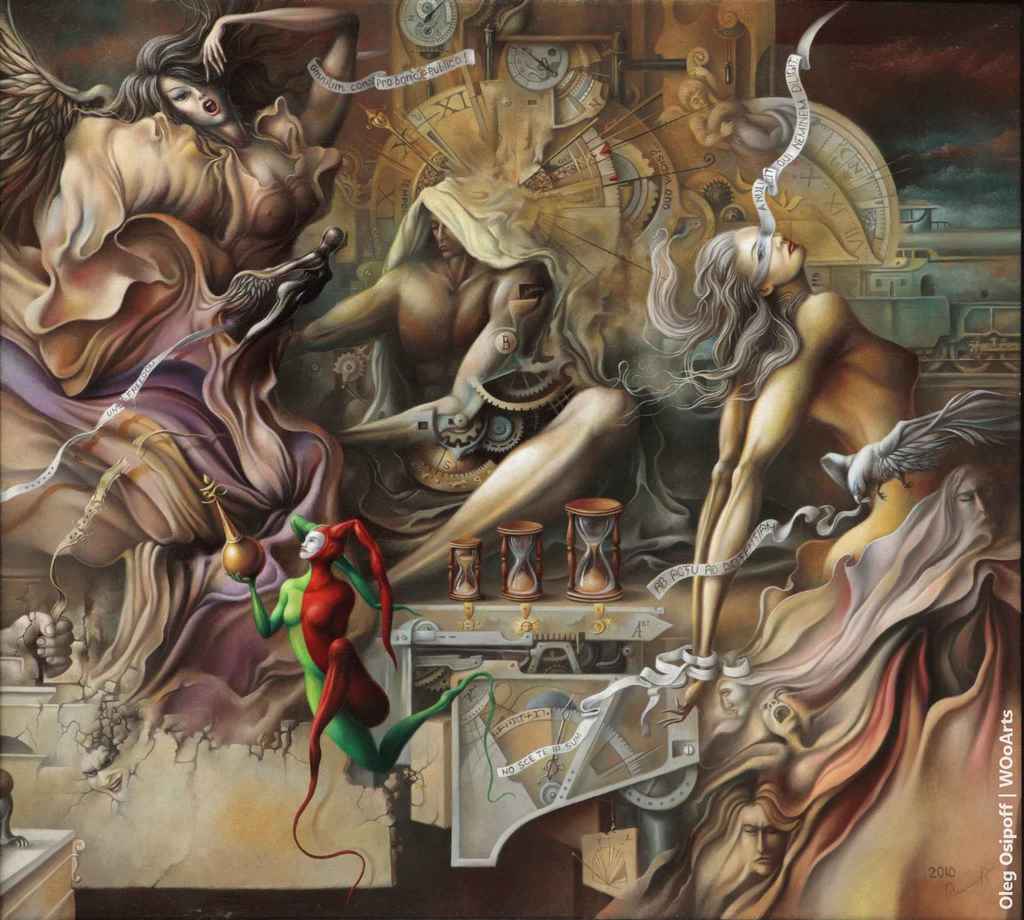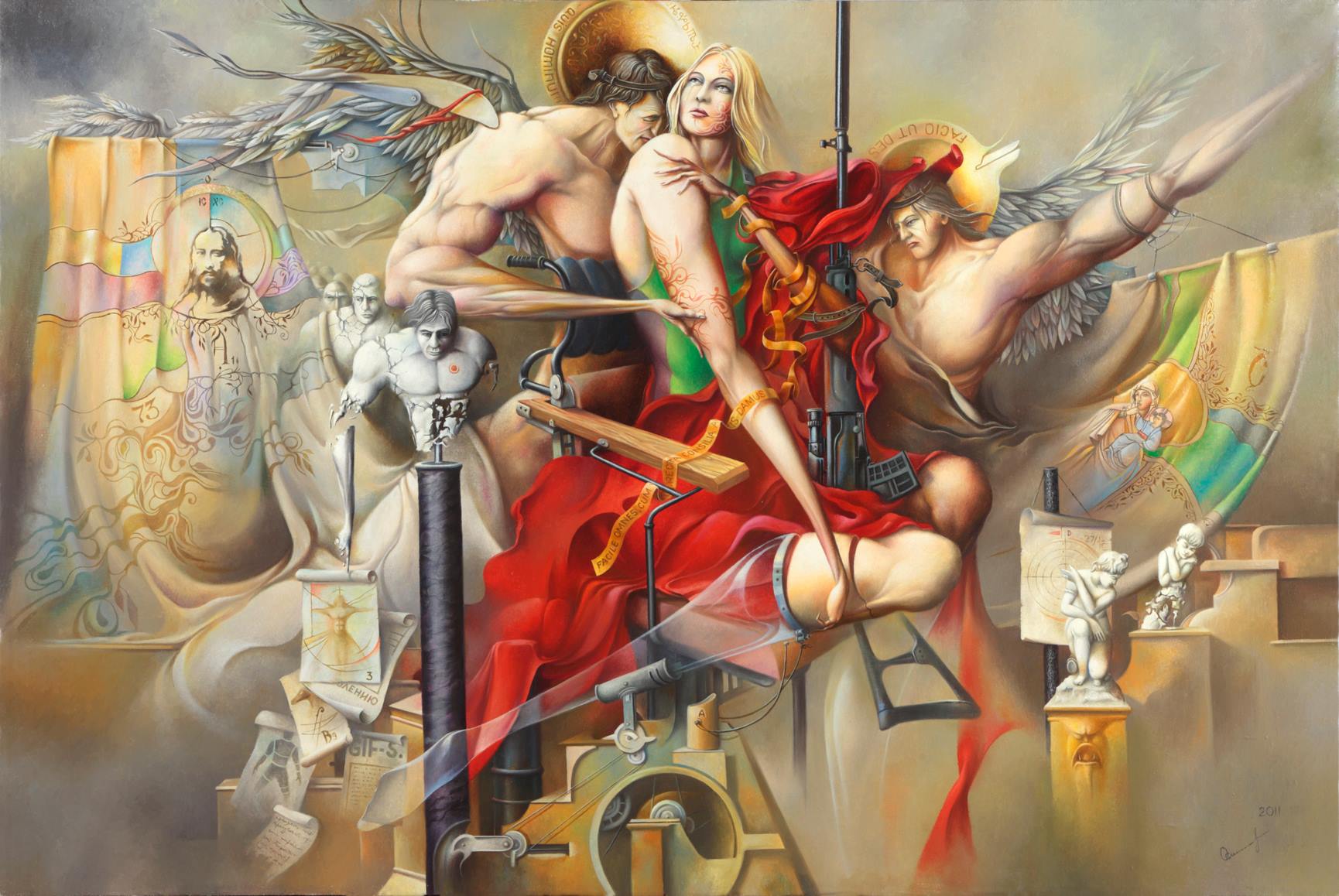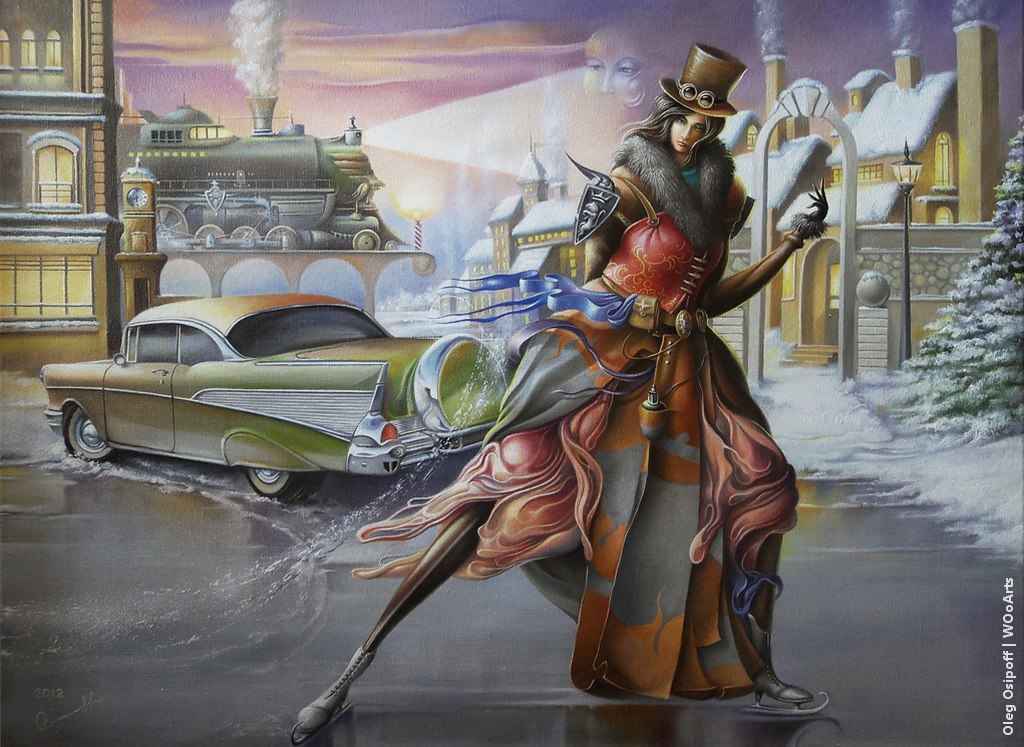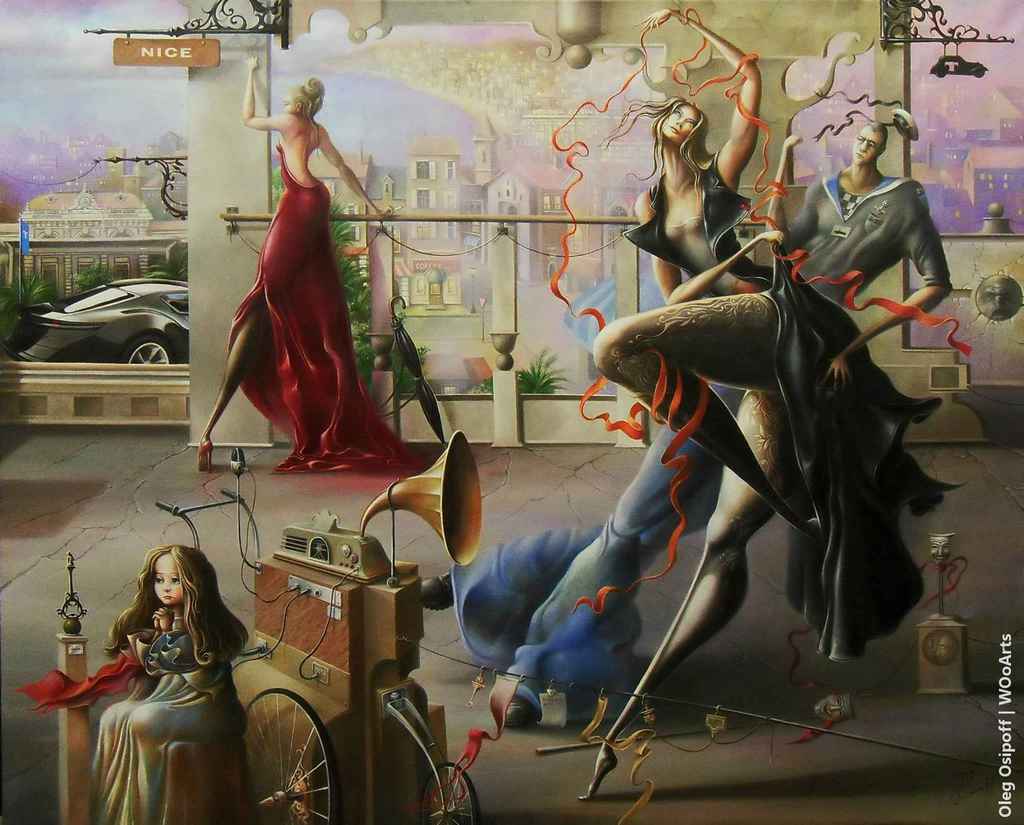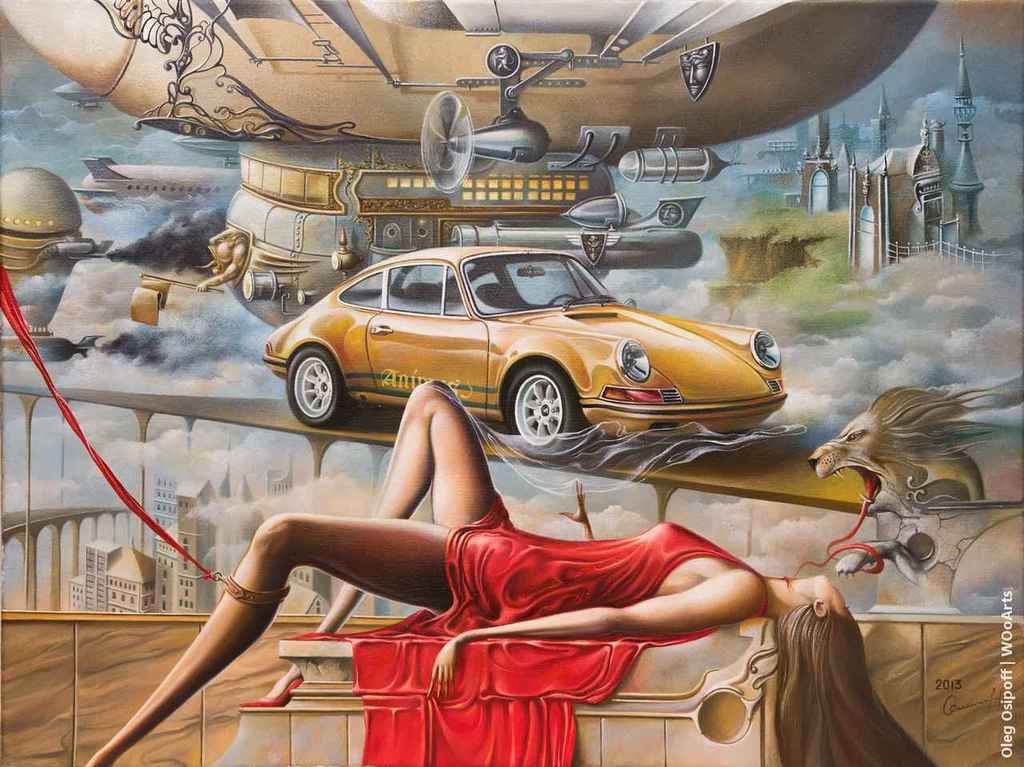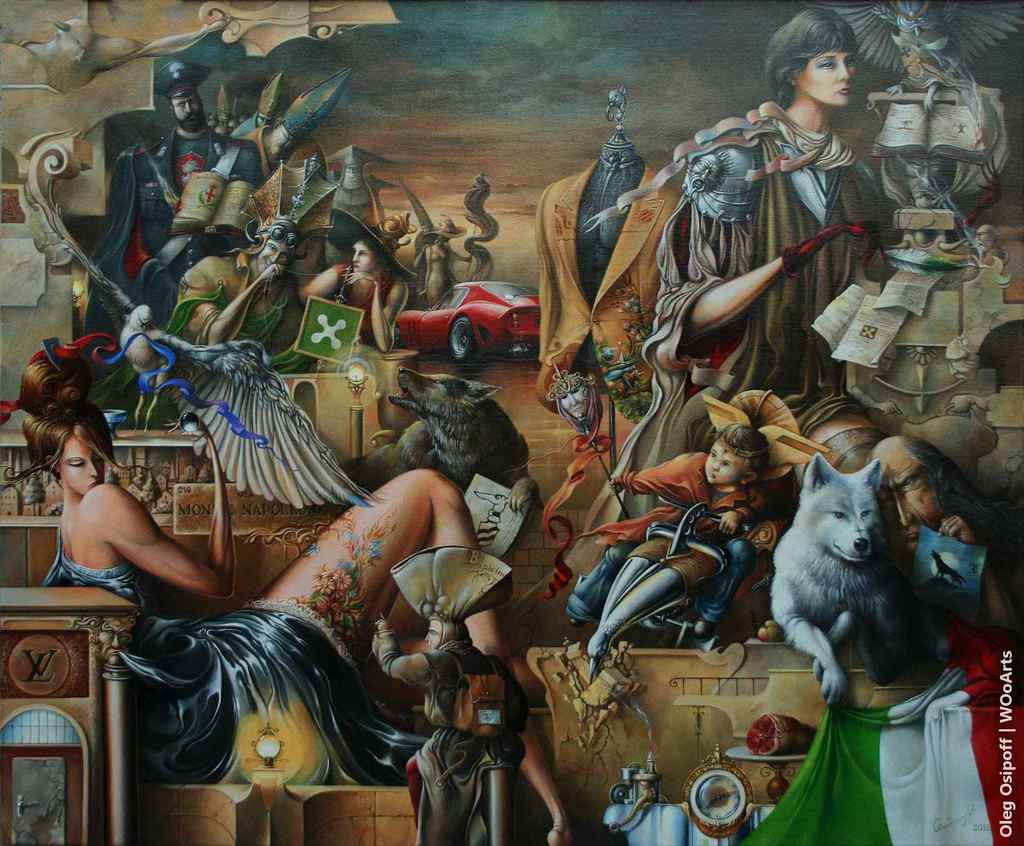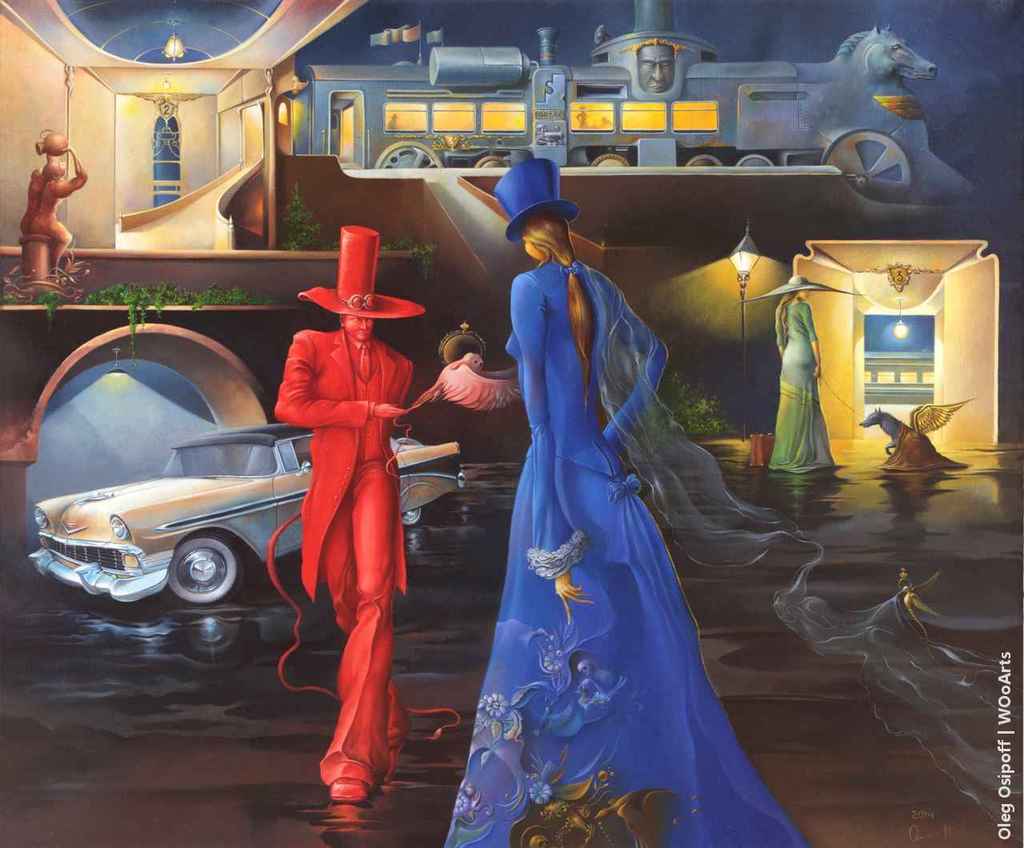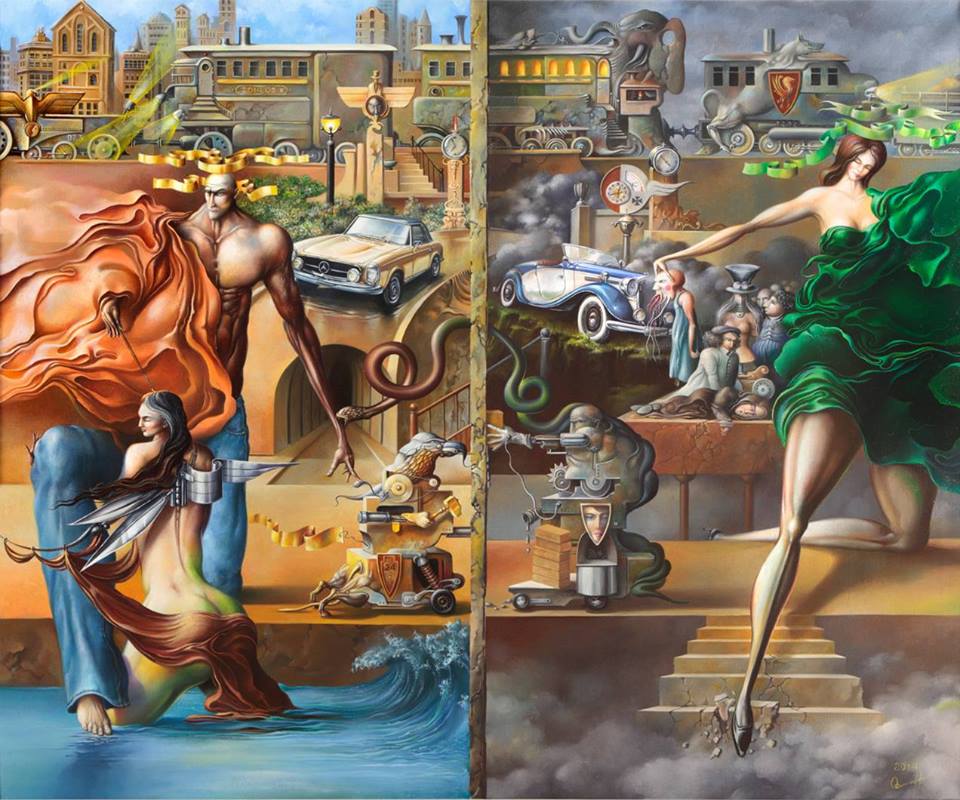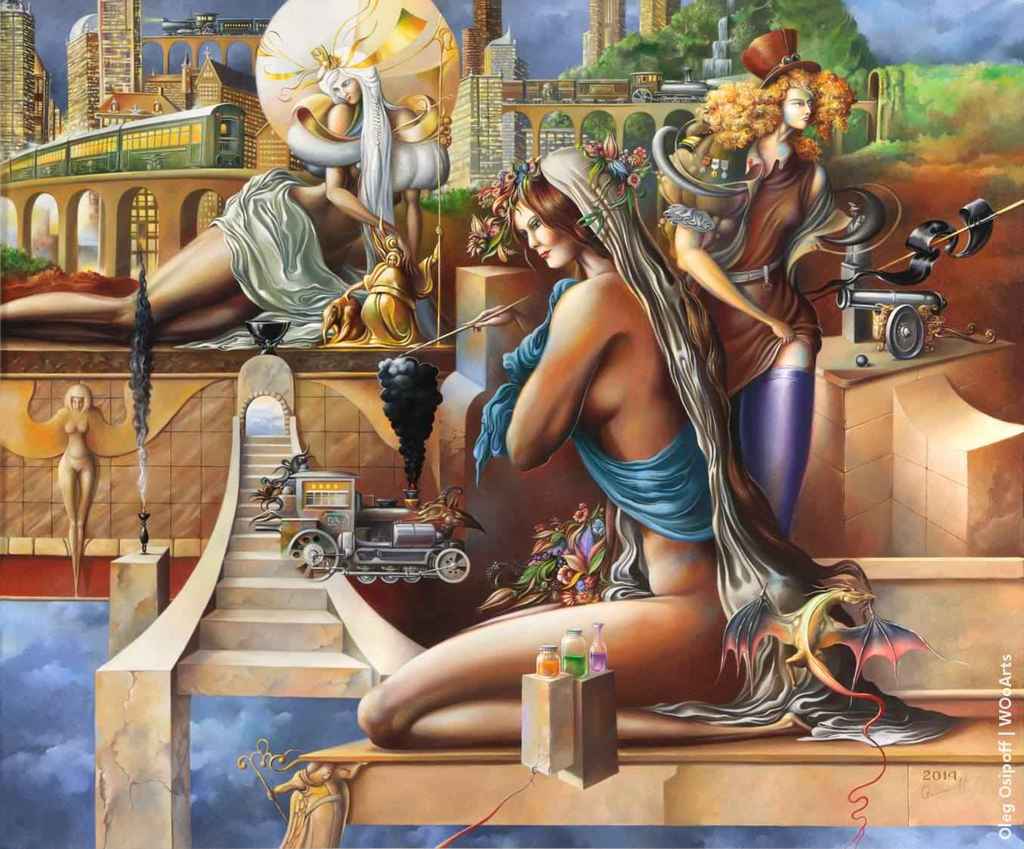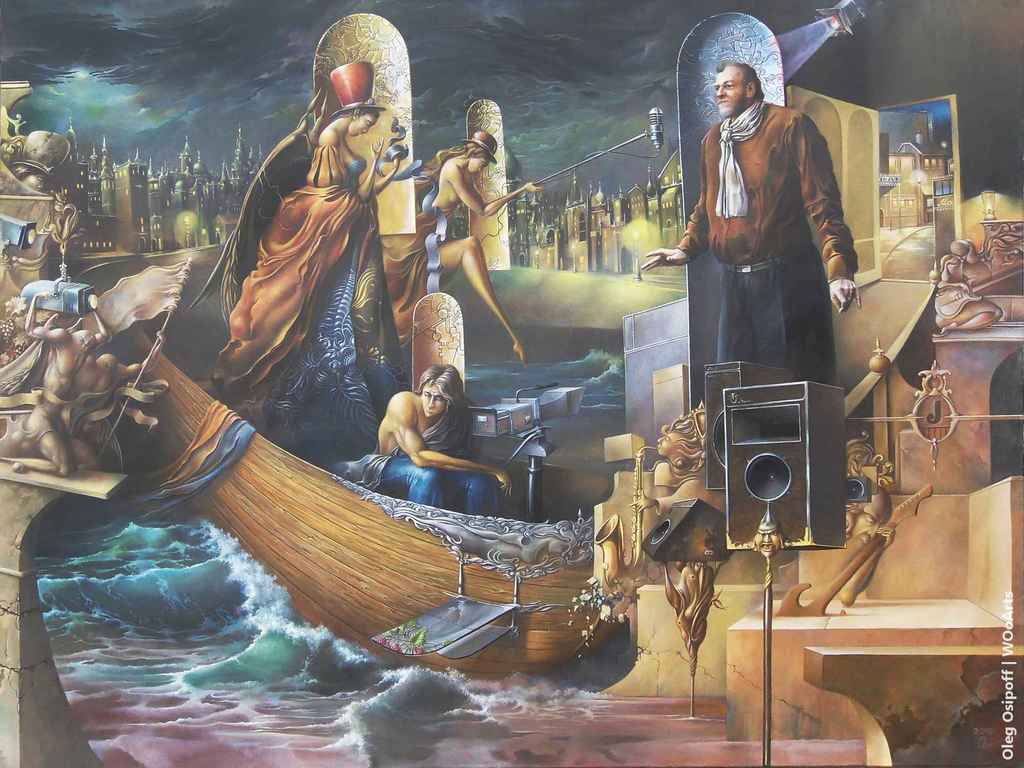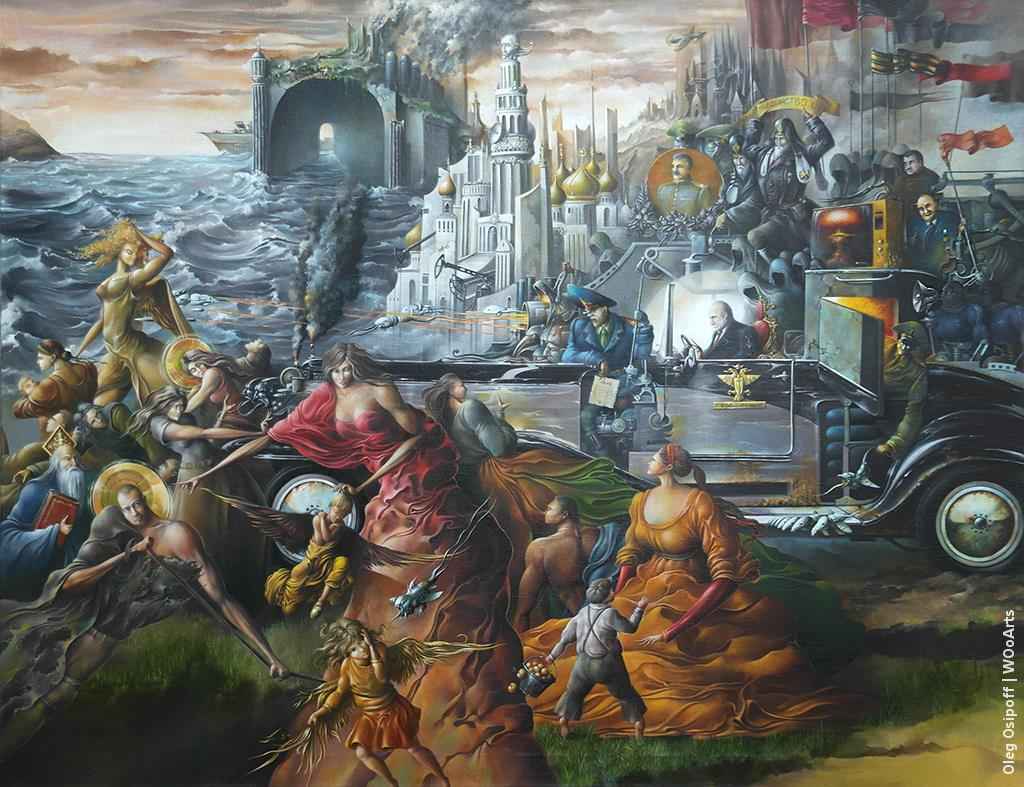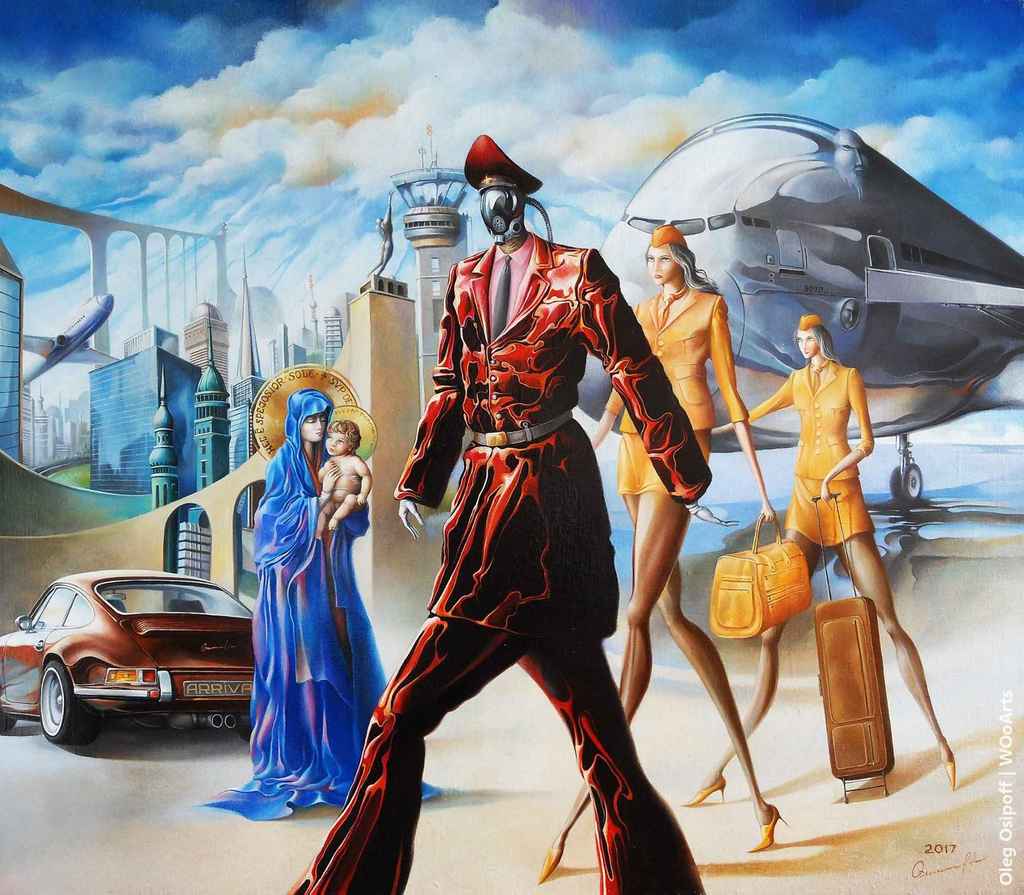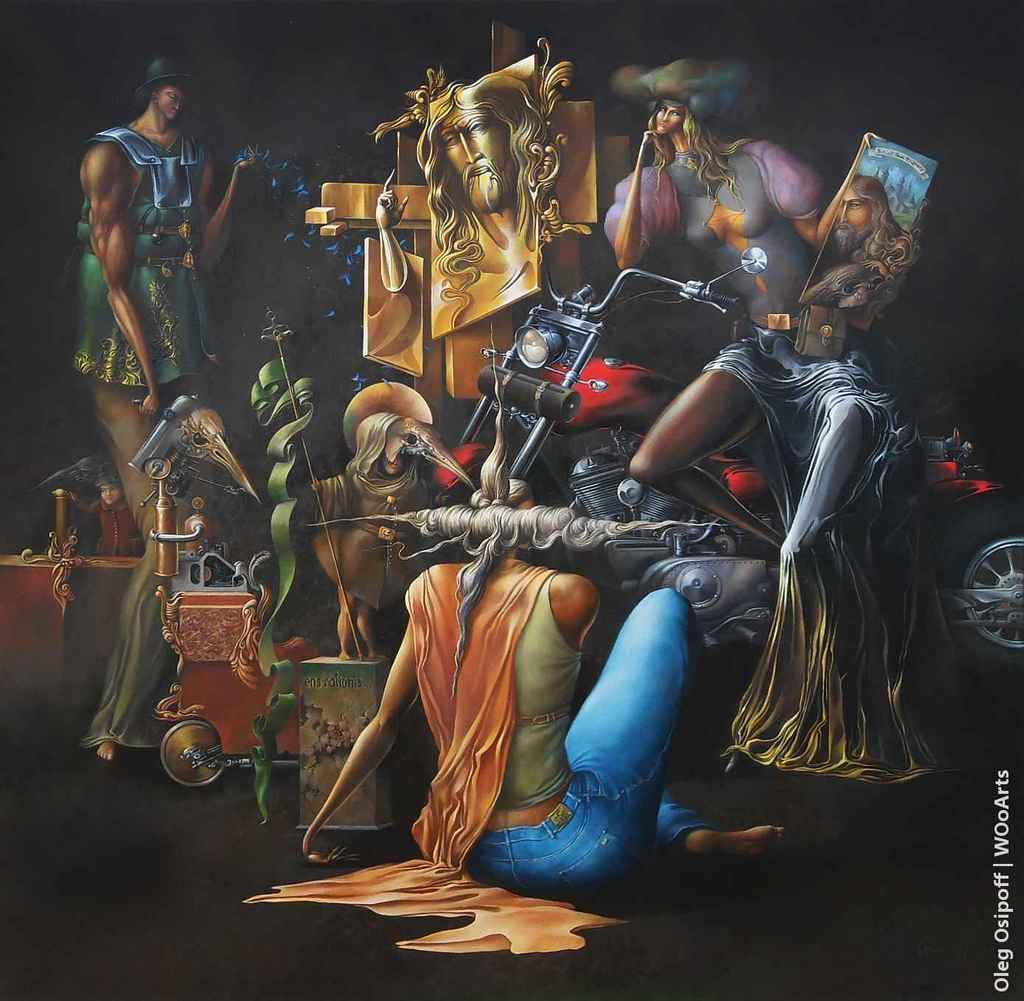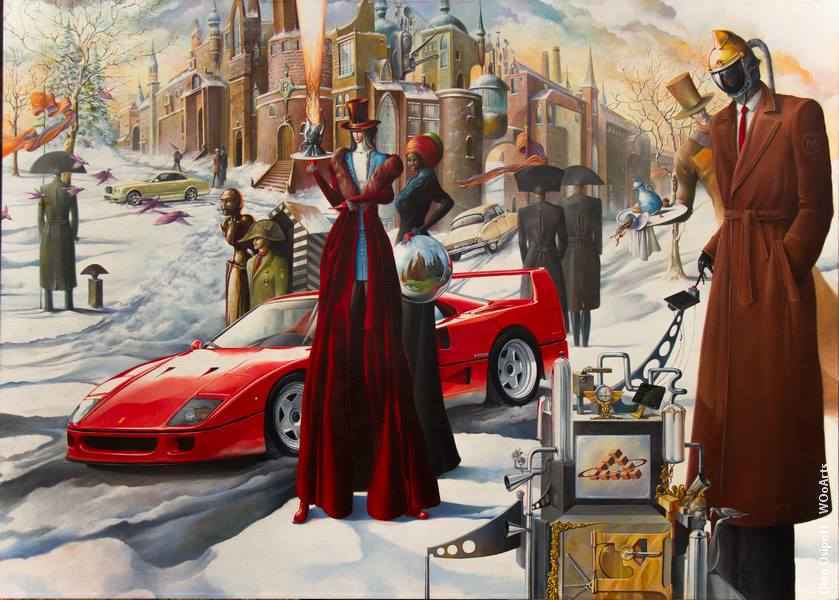 ---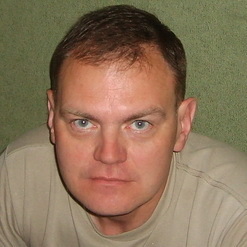 "I was born in 1969 in a family of doctors in Grodno, Belarus. I had an unremarkable childhood – school, sports, games in a courtyard. But always I liked to decorate with bright paints the 'grey everyday life' of the then still Soviet Union, to satisfy by this positivity, the unfair, sometimes spiteful and hopeless atmosphere of society. But at the time I did not realize that it is a desire, and I just drew, using colour pencils, water colour paints, ink, sometimes simply ball pen.
After I left school and was 18 years old, I was called to serve in the army. It was the hard school of life and it affected my creativity. During my service in army, when time permitted, I continued to develop my skills in art.
After I finished military service, I enrolled in a medical institute, but did not finish it and decided instead to study in an art academy. My country gradually changed for the better, opened a lot of new and interesting things. I had the opportunity to visit different countries, get acquainted with different cultures, categories and trends of art. My ideas for creativity transformed and continuously changed. I researched the history of art, and attended exhibitions of famous artists. I was buying books about paintings and sculptures. After graduating from the Academy of Arts, I have not stopped working on painting and constantly improve my technique, the composition, color sensation.
My paintings are a mirror of the subjective perception of the world, a reflexion of the books I have read, the films viewed, the theatrical performances, lived and the endured vital moments. Some my works are not structured in the framework of stereotypic thinking, and they force people to think, reflect and argue. I intentionally leave to the viewer the possibility to complete almost half of my plan in a painting, to 'release consciousness' and to find something of their own, understandable only to them. I find it necessary to leave some riddles and innuendos rather than present on the canvas everything available to normal perception.
Currently, I live and work in Moscow. Each year I paint four six paintings. My works are in private collections in Russia, USA, Israel, France, Germany, Sweden and others."