The Surrealism Website
Oscar Mellor (1921-2005)


---
---
9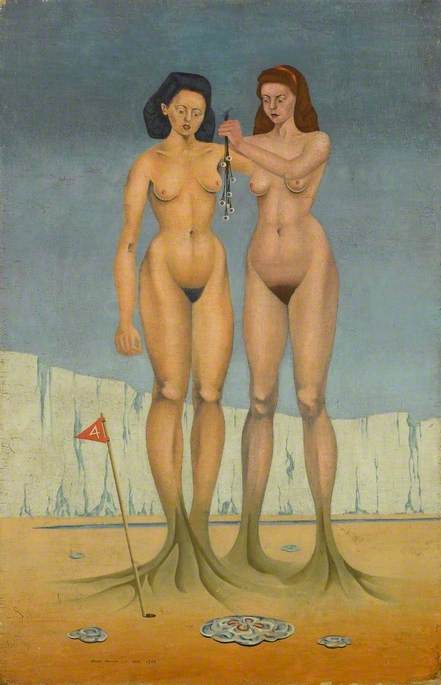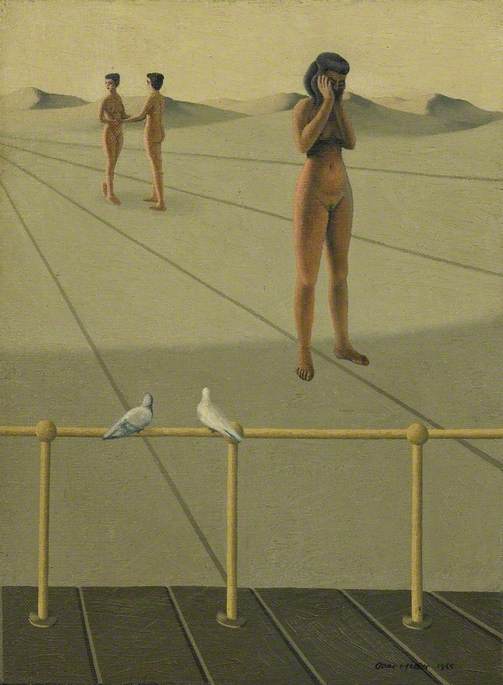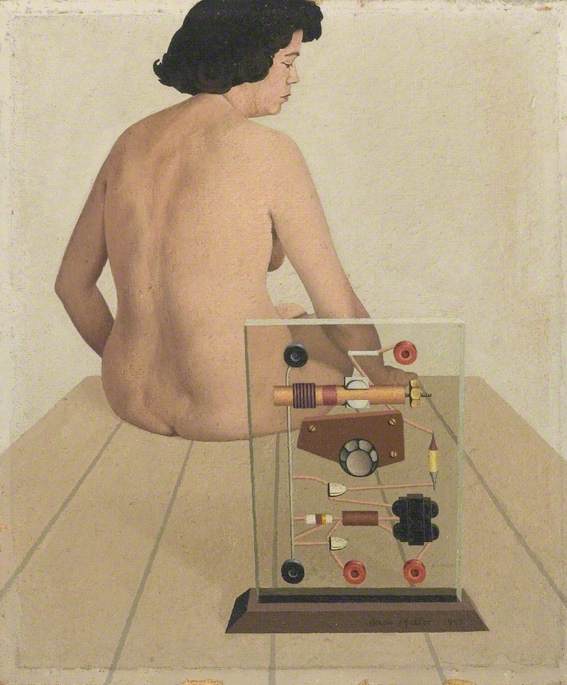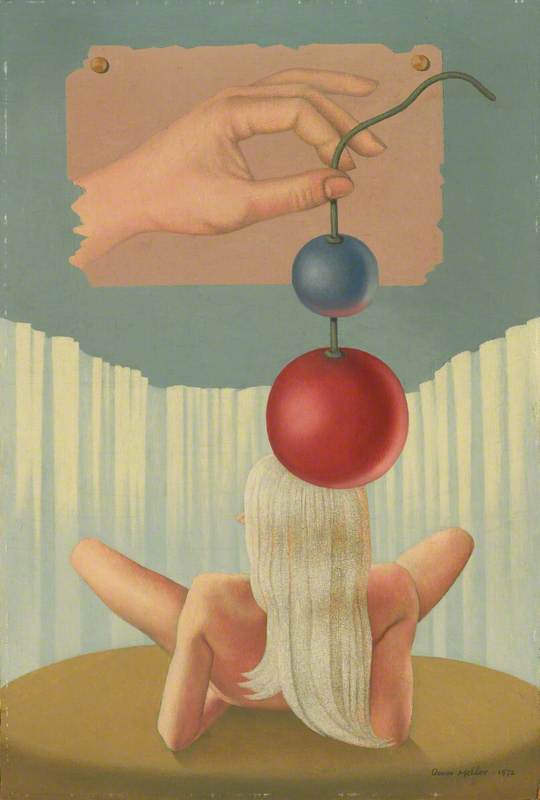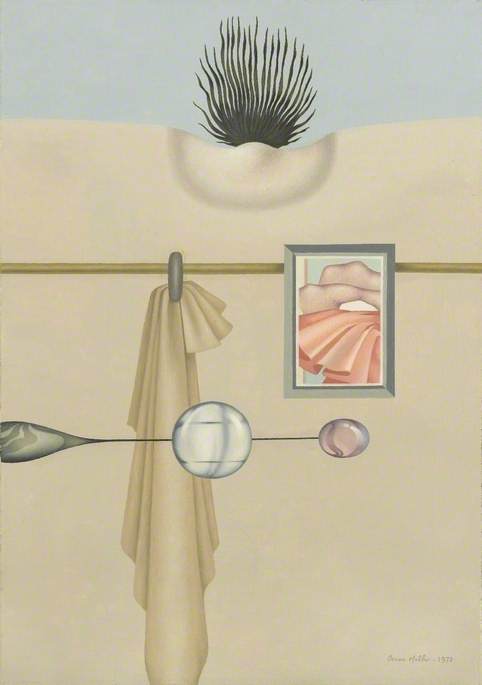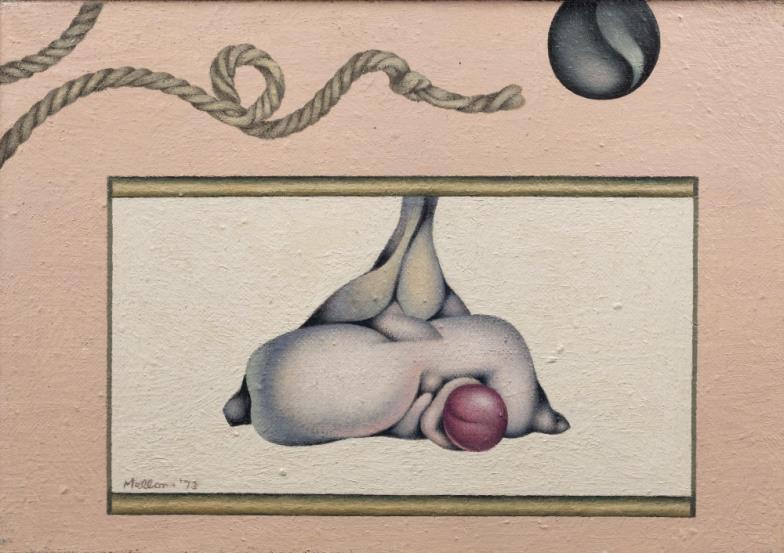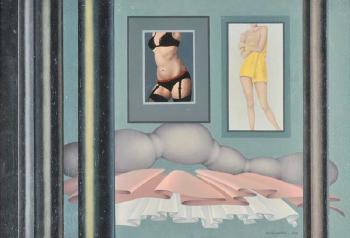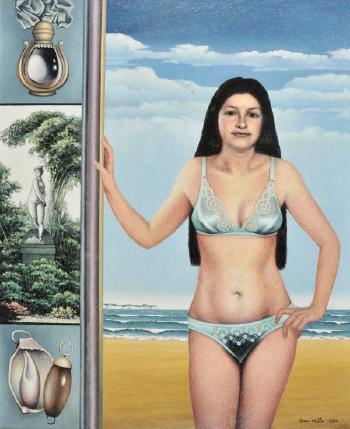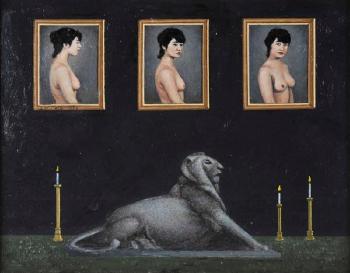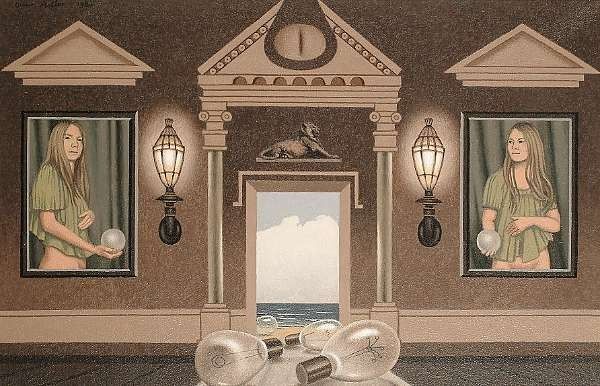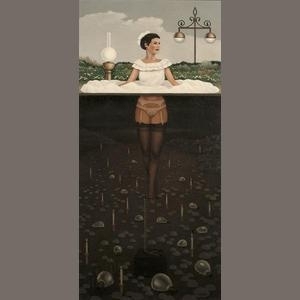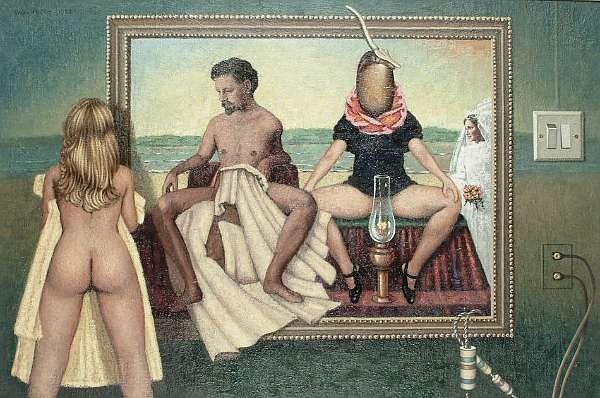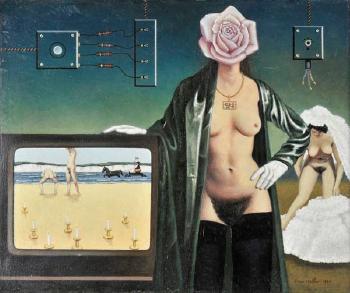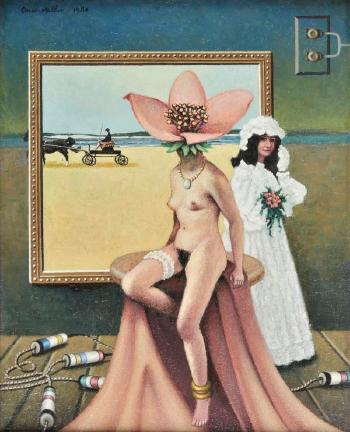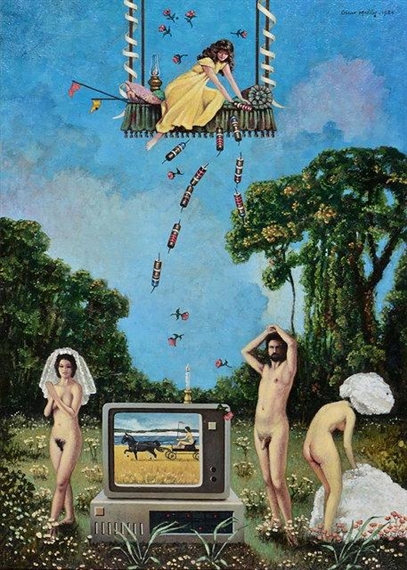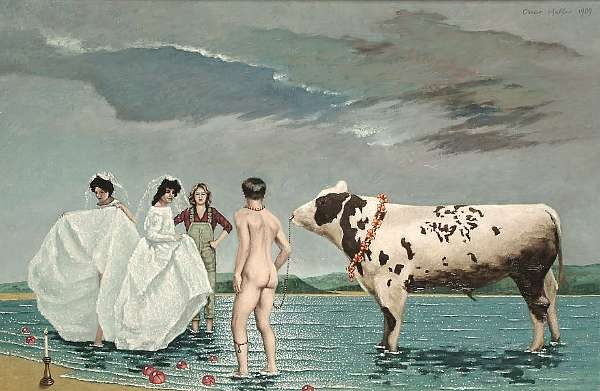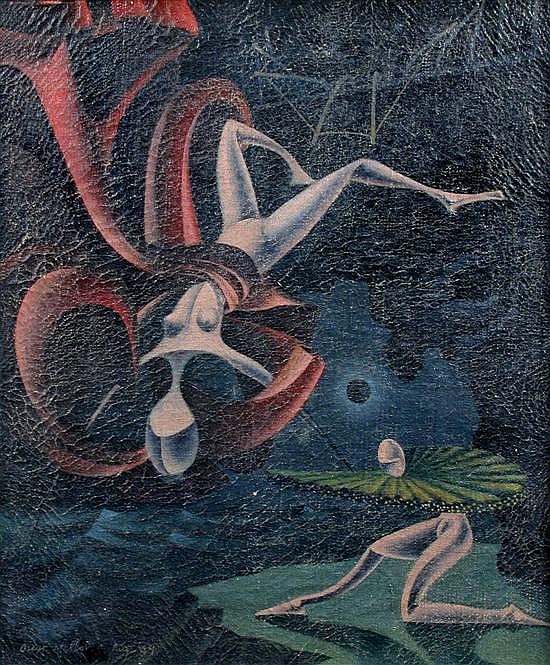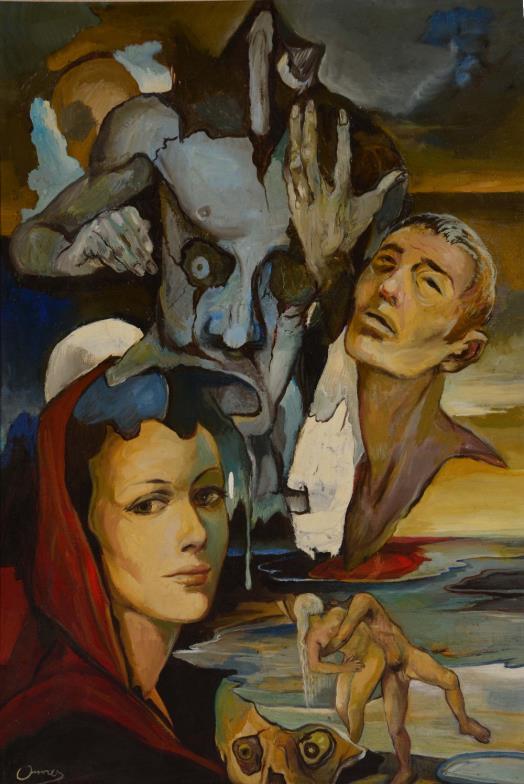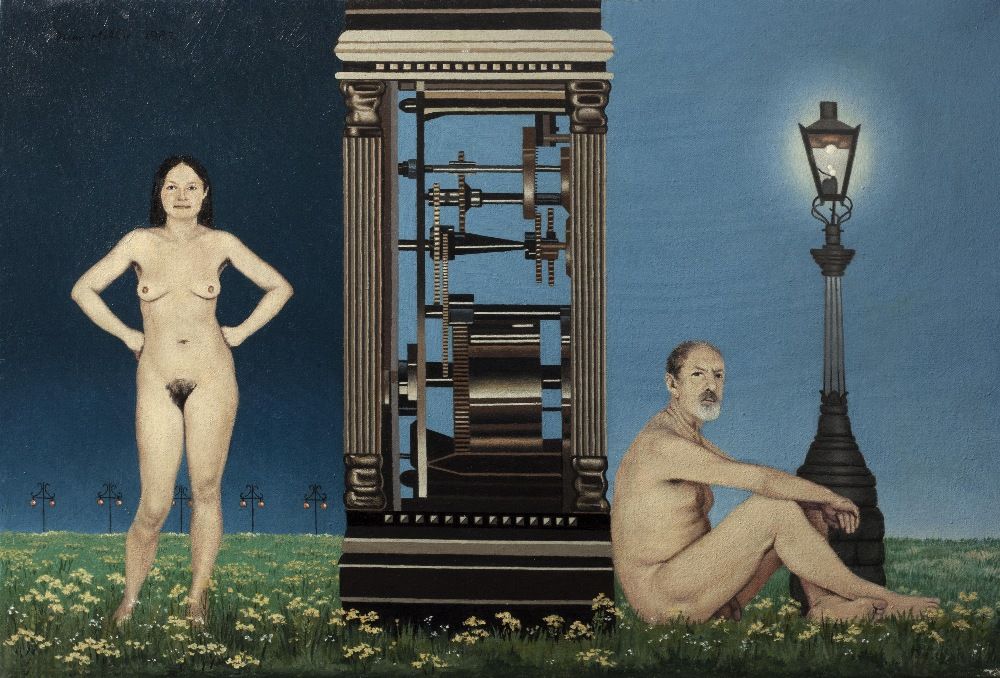 ---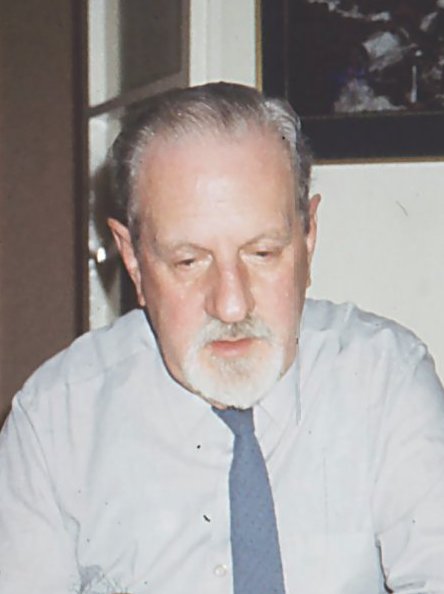 Oscar Mellor was born and educated in Manchester and began painting surrealist watercolours from the age of 15. Few of these seem to have survived. At the outbreak of the war he moved to Birmingham with his family and served in the Royal Air Force during World War II. After the war he returned to painting, studying part-time at the Birmingham School of Art and the Ruskin School and becoming an associate of Conroy Maddox and the Birmingham Surrealists.
In 1947 he was a founder member of the Birmingham Artists Committee - which existed to organise exhibitions of avant-garde artists ignored by the conservative Royal Birmingham Society of Artists - exhibiting with them alongside artists such as John Melville, William Gear, Emmy Bridgwater and Desmond Morris between 1947 and 1951.
Moving to Oxford in 1948 to continue his studies at The Ruskin, he briefly went into business with Conroy Maddox before establishing himself as a publisher and photographer in Swinford, Oxfordshire, founding the Fantasy Press in 1951 and producing regular photographic work for Oxford Playhouse.
From 1969 until 1973 he was a lecturer in photography at Exeter College of Art, after which he returned full-time to painting until shortly before his death in 2005.