The Surrealism Website
Friedrich Schröder-Sonnenstern (1892 - 1982)


---
---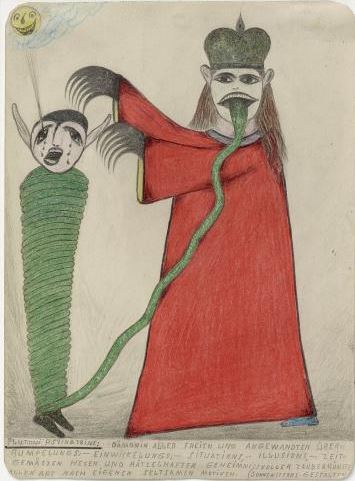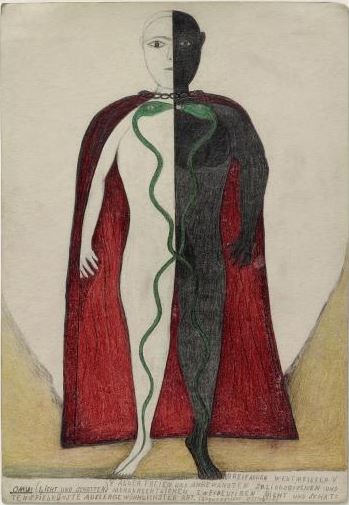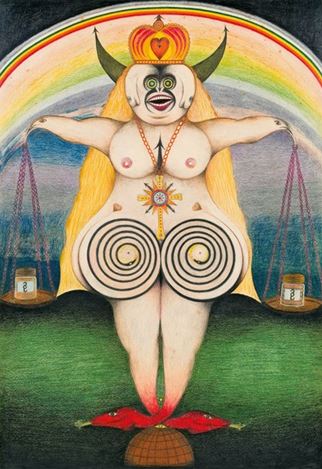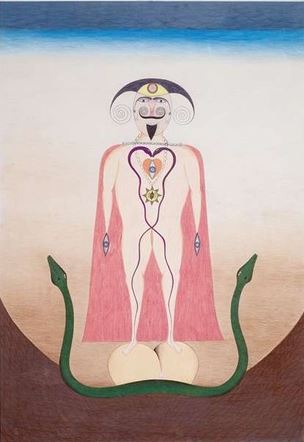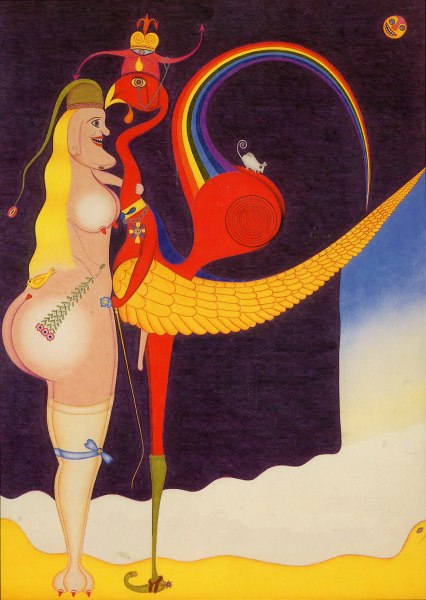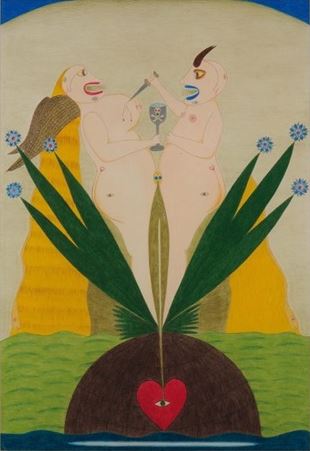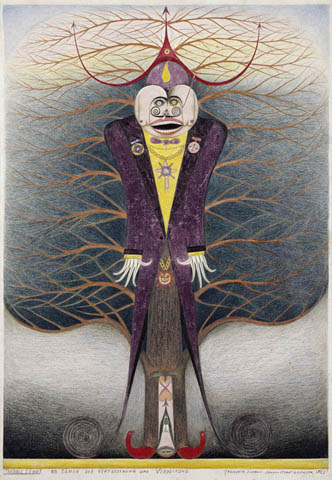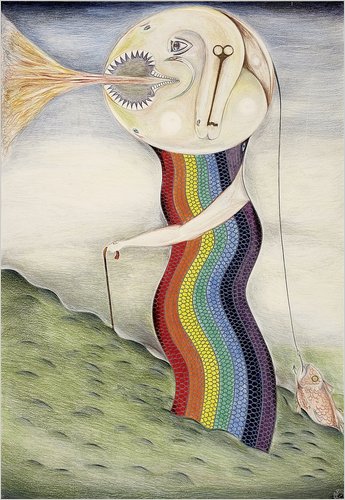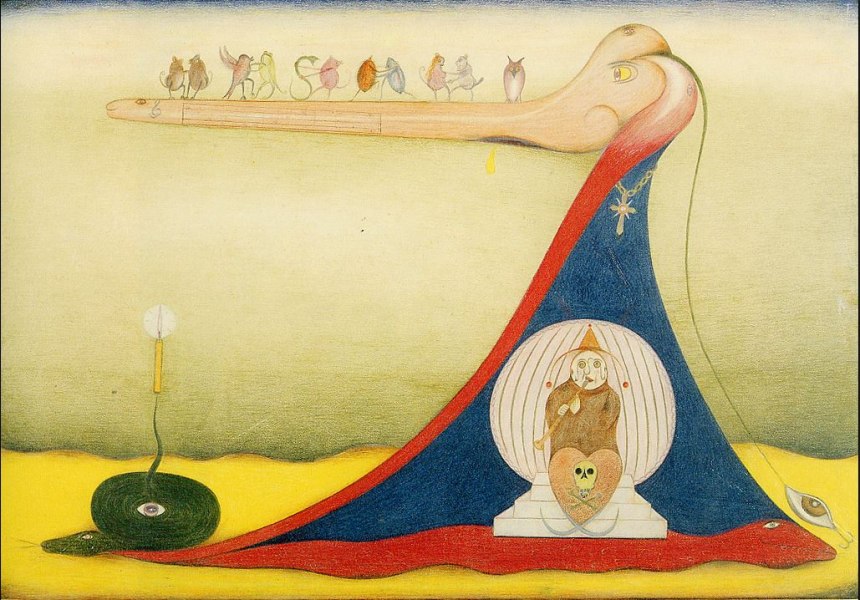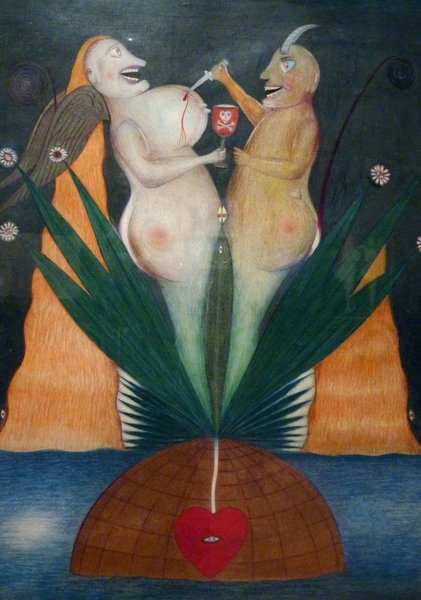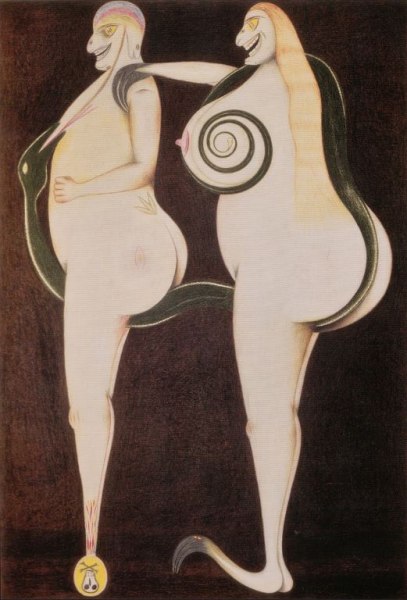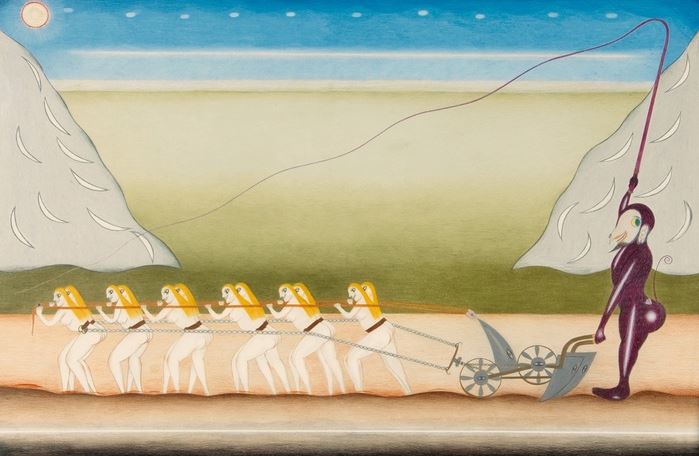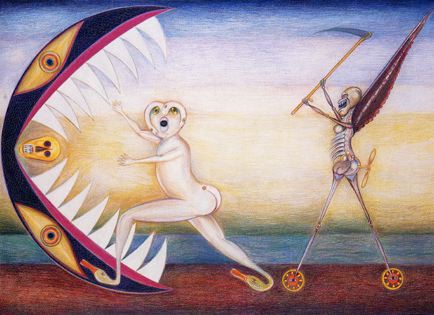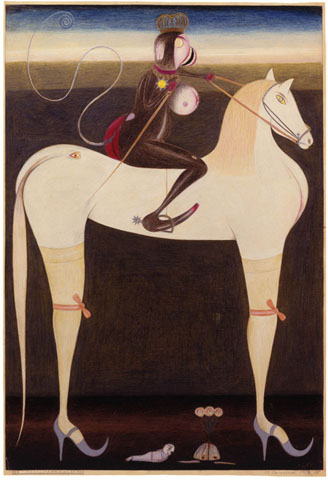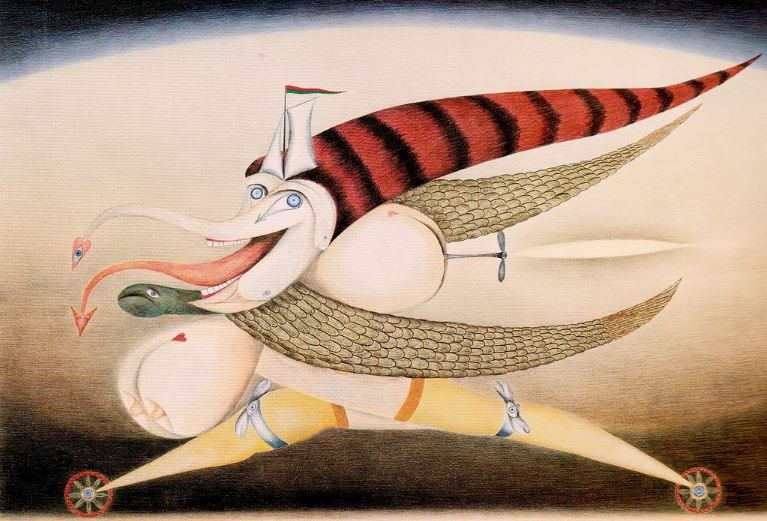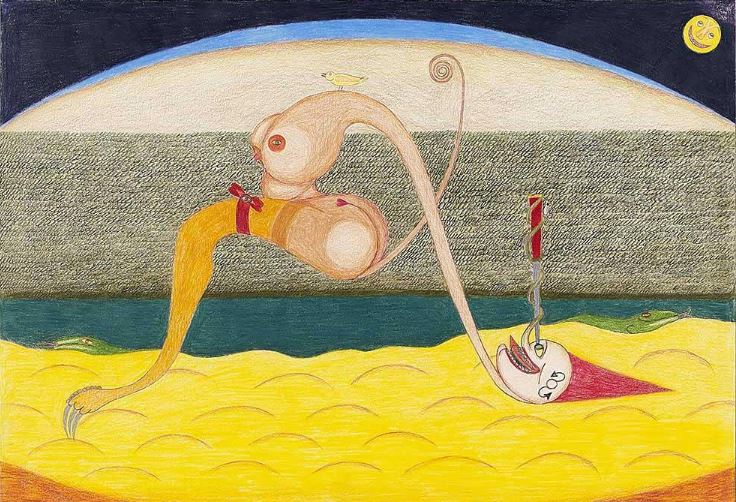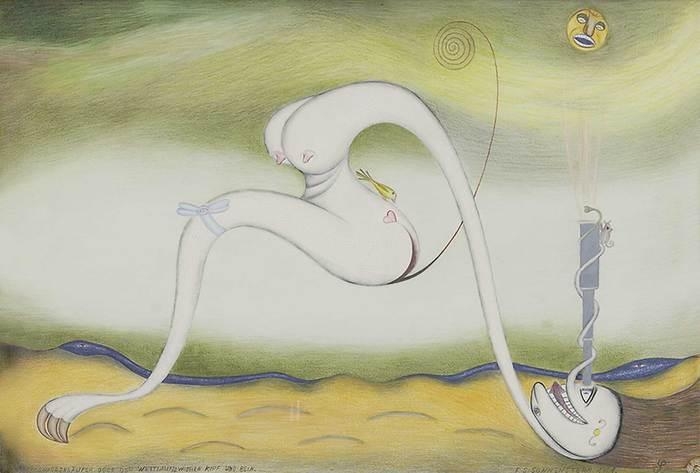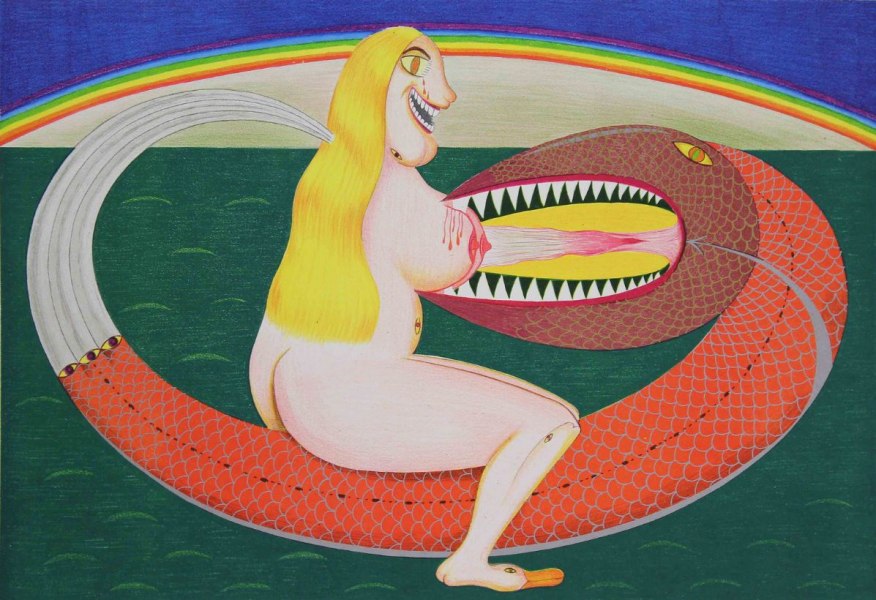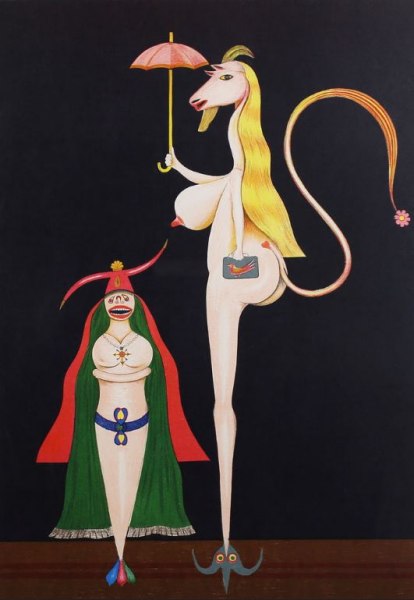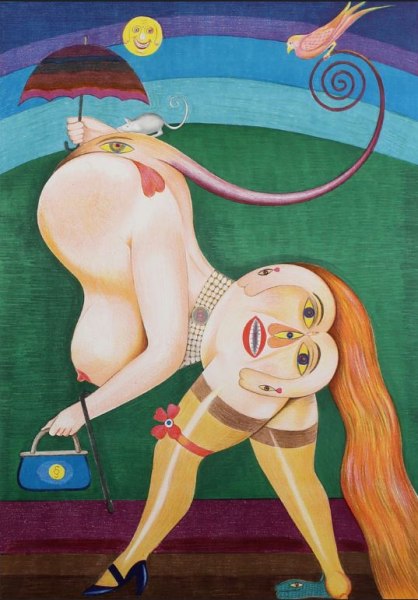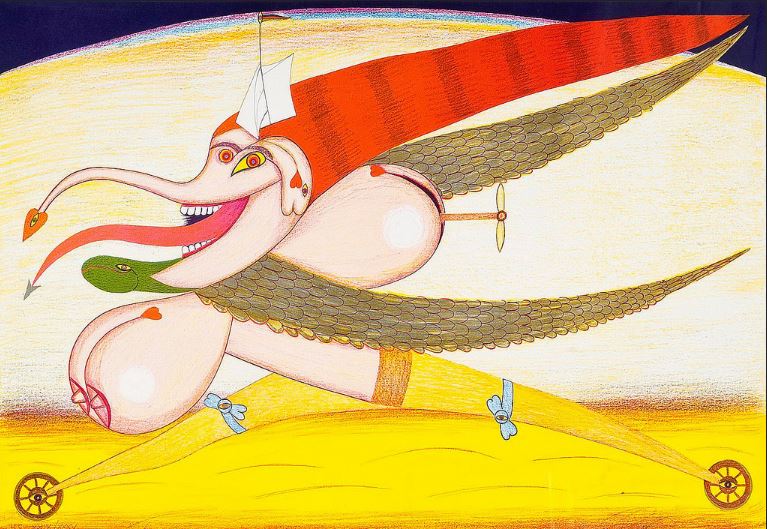 data-caption="">
---
Friedrich Schröder-Sonnenstern was born in 1892 near Tilsit, in East Prussia, and was was dubiously diagnosed as a schizophrenic when he was a youth. He spent time in mental hospitals, as well as in prisons for minor crimes.
In his 20s he moved to Berlin, posing as Prof. Dr. Eliot Gnass von Sonnenstern, an astrologer, clairvoyant and palm reader, supplying natural health remedies, and selling mystical hope to the confused population during the Weimar years. He often gave away his profits to the poor and hungry. This was brought to an end with the Nazis' ban on occult practices, and after being confined in psychiatric institutes and in a penal camp, he re-emerged in 1944, scavenging firewood in Berlin which, at that time, was being reduced to a ruinous state through allied bombing.
In 1949, though being in his late fifties and never having had any formal art training, he began to draw, using colored pencils to create allegorical and often sexual images, drawing on a personal iconography, which incorporated round breasts and equally round buttocks, snakes, horses, small smiling suns, angel wings, free-floating eyes, rainbows, and spirals. He often returned to reworking certain themes. Although his art was rarely shown, he was championed in Surrealist and Art Brut circles. Jean Dubuffet and Hans Bellmer were among his admirers, and a few of his drawings were included in Marcel Duchamp and André Breton's 1959 Exposition internationale du Surréalisme in Paris. His work was often satirical and politically charged, though his imagery is clearly surreal and is somewhat reminiscent of Victor Brauner's later style.
After the death of Möller, his companion, in 1964, Schröder-Sonnenstern took to drink, his art deteriorated and as artistic tastes changed he was labelled as an 'Outsider' artist and consequently relegated to the margins of art history.
In 2011 an exhibition of his work, curated by Pamela Kort, From Barefoot Prophet to Avant-Garde Artist, was held by the Michael Werner Gallery in New York which has helped re-establish his rightful place as a formative figure in post-War German surrealist art.