The Surrealism Website
Stephen Gibb (1962-)


---
---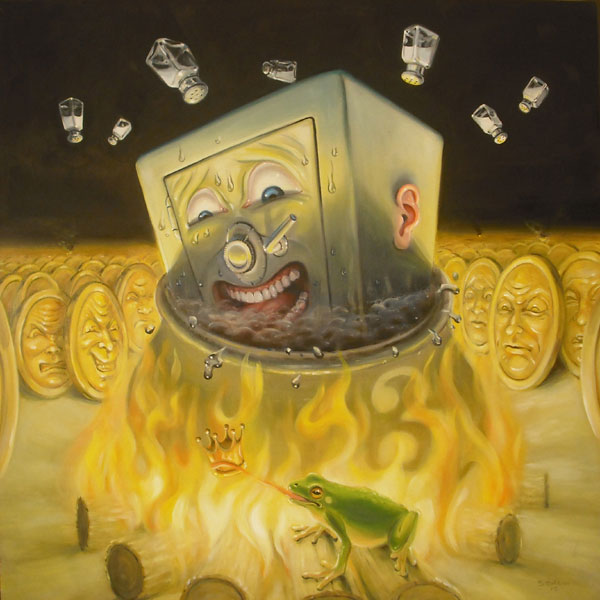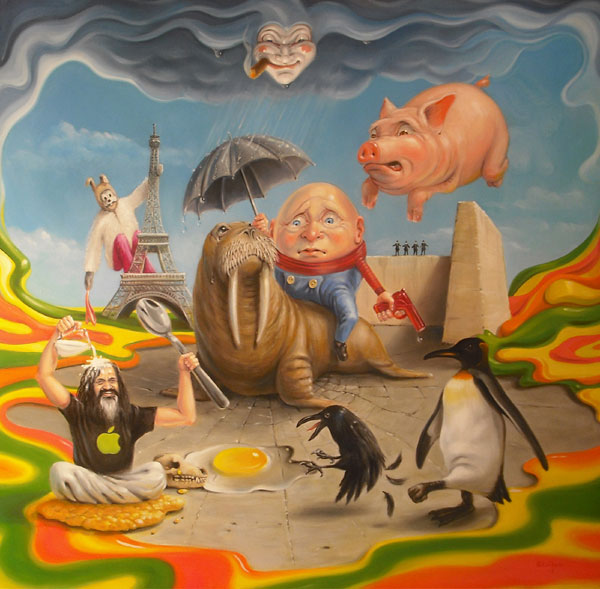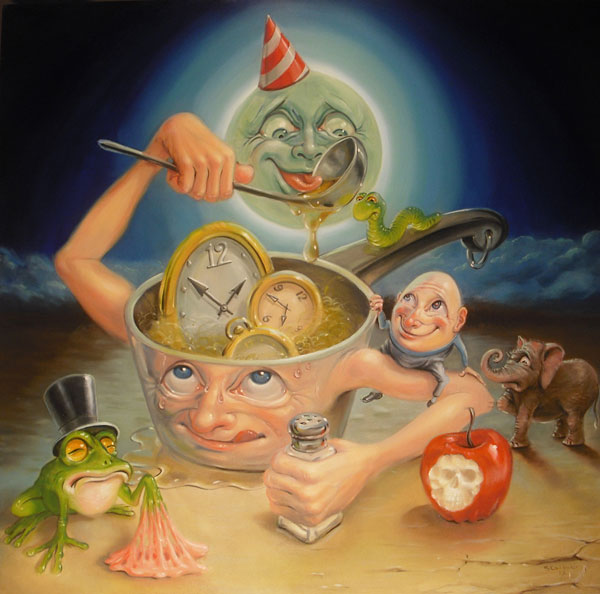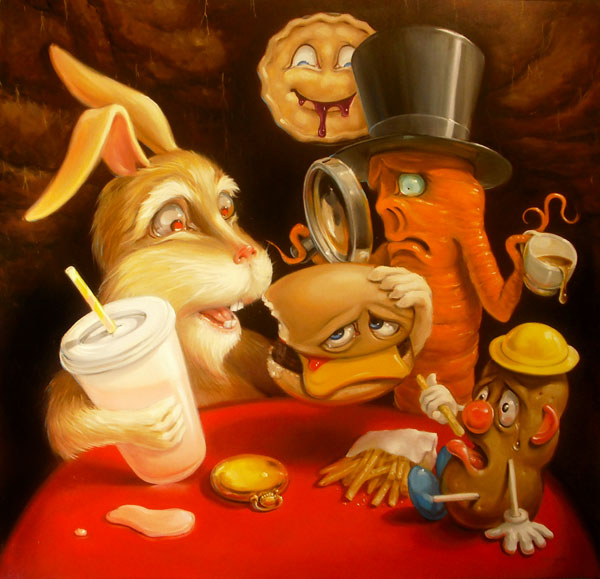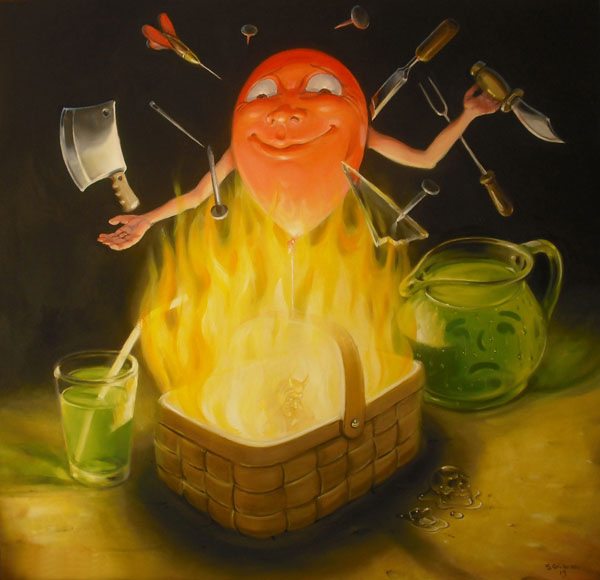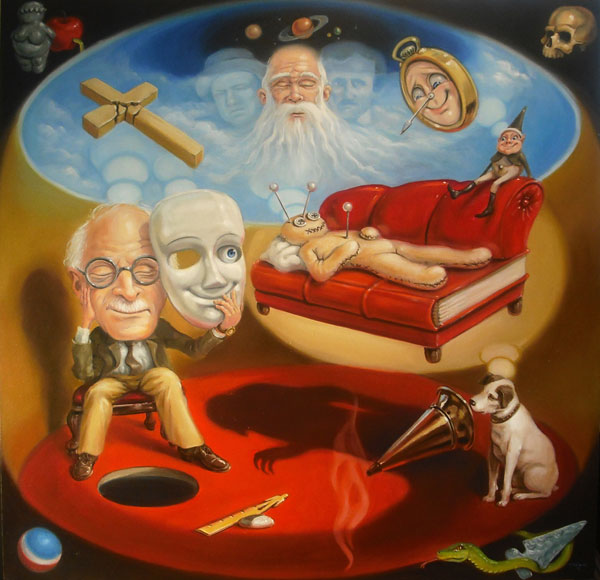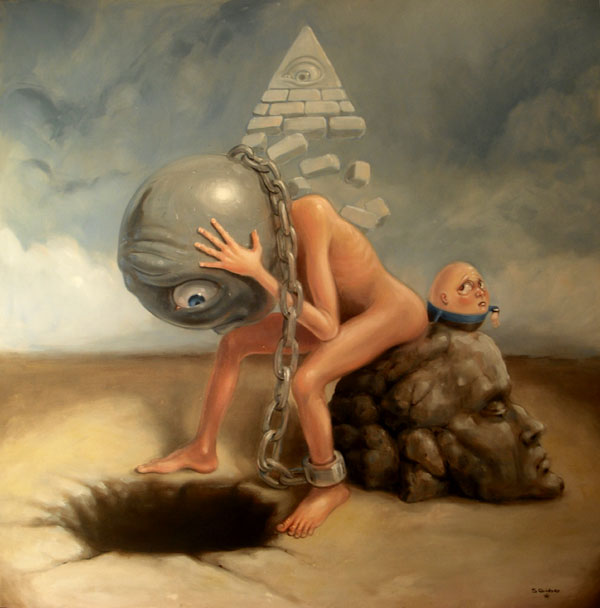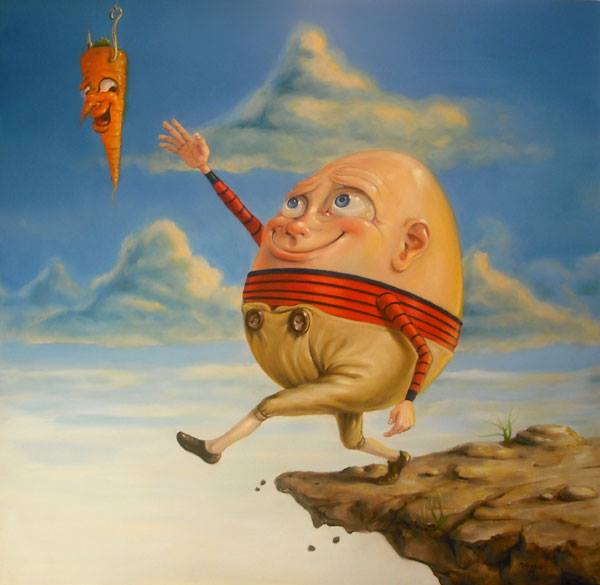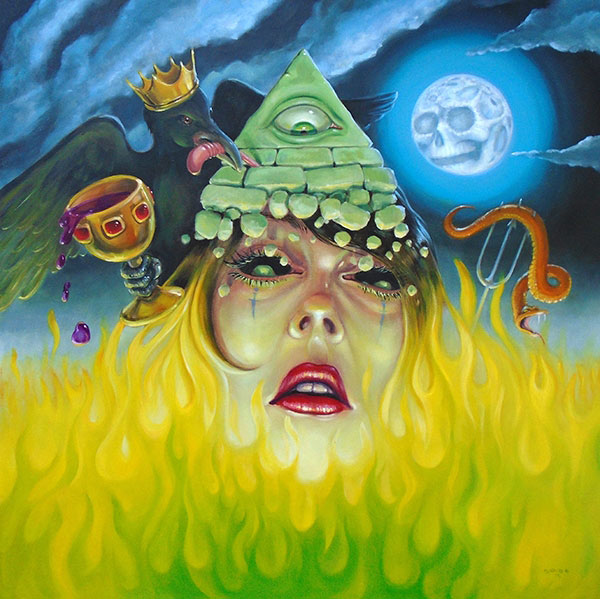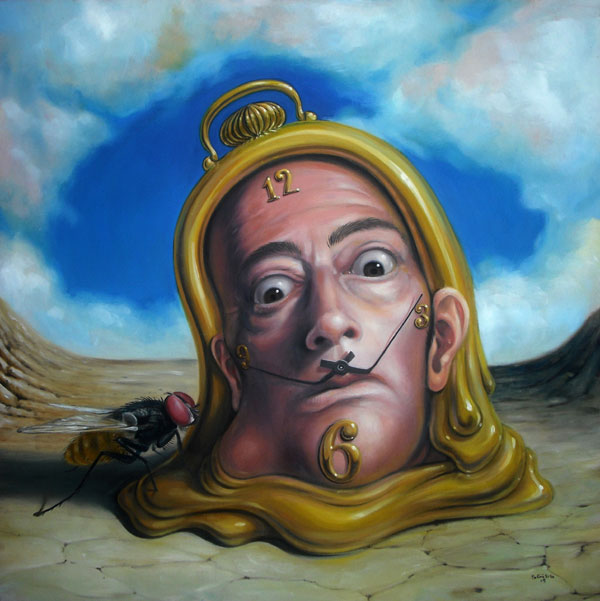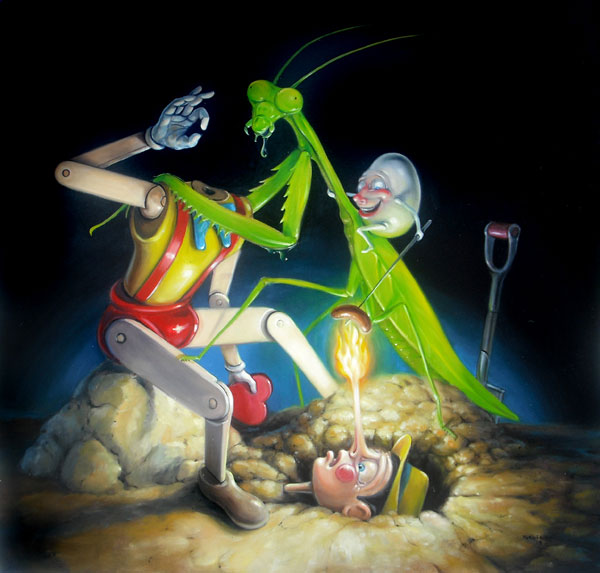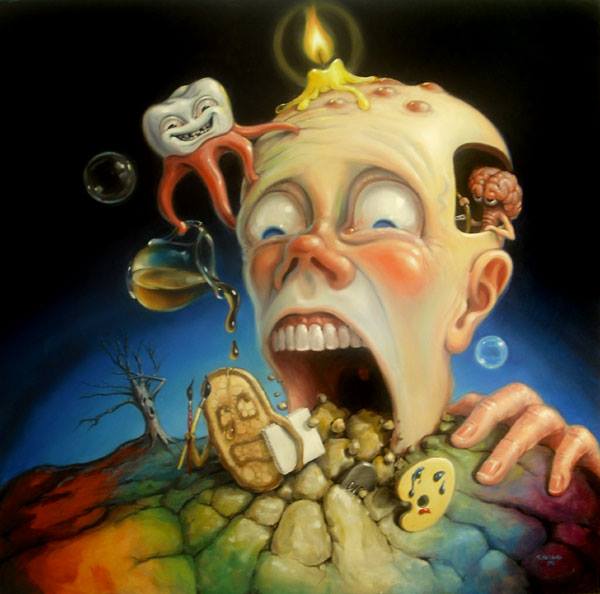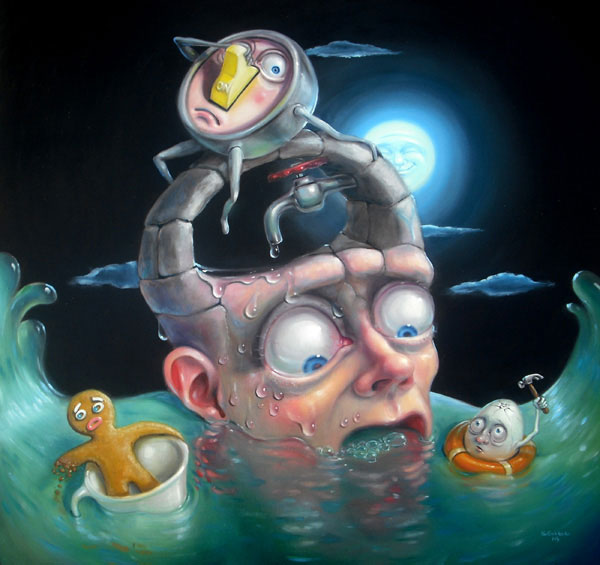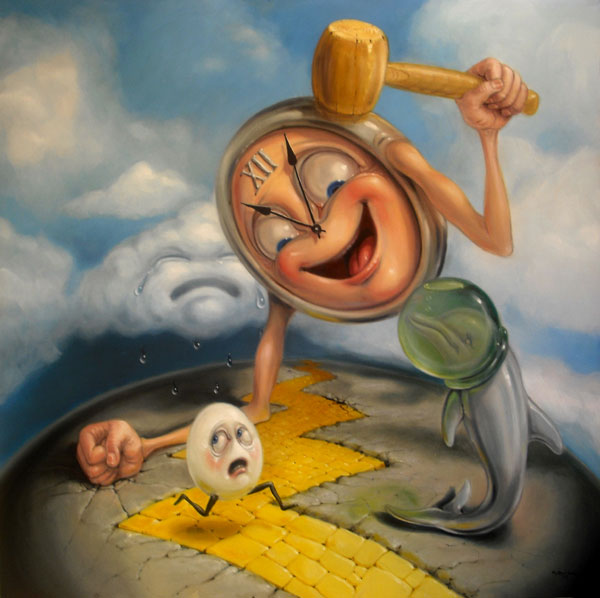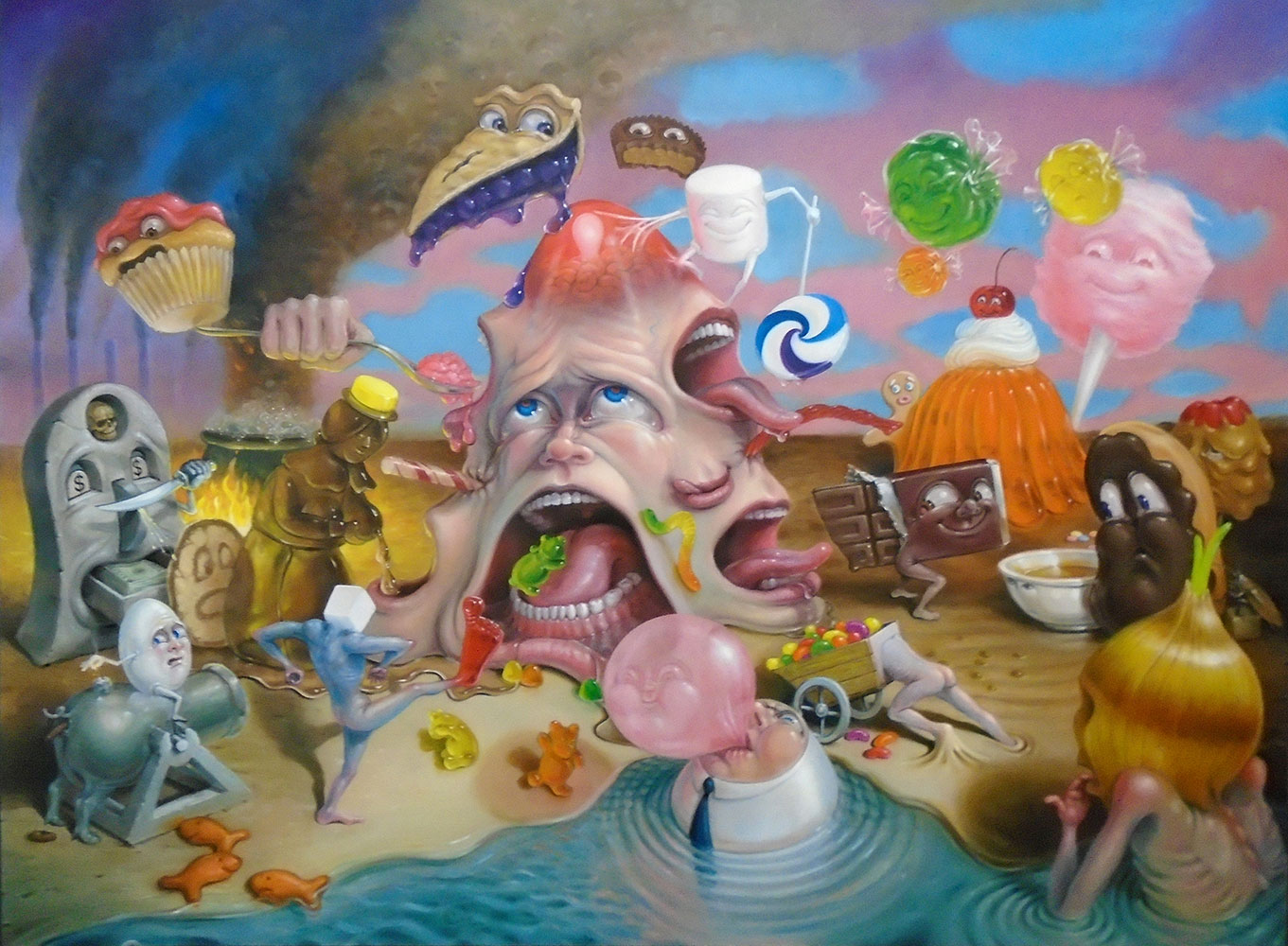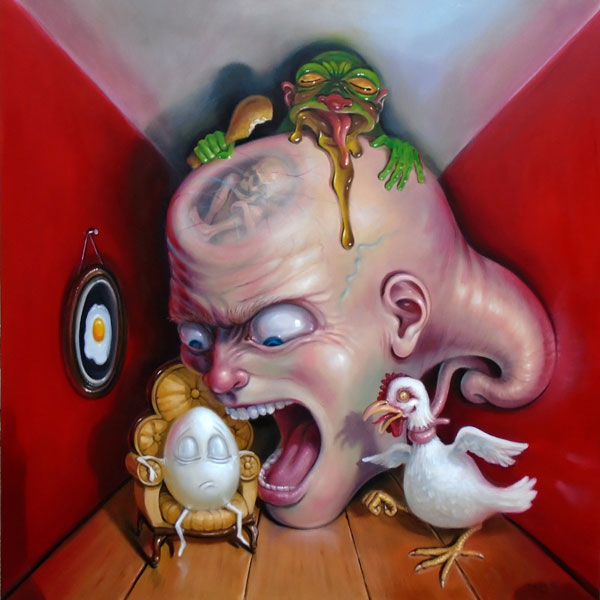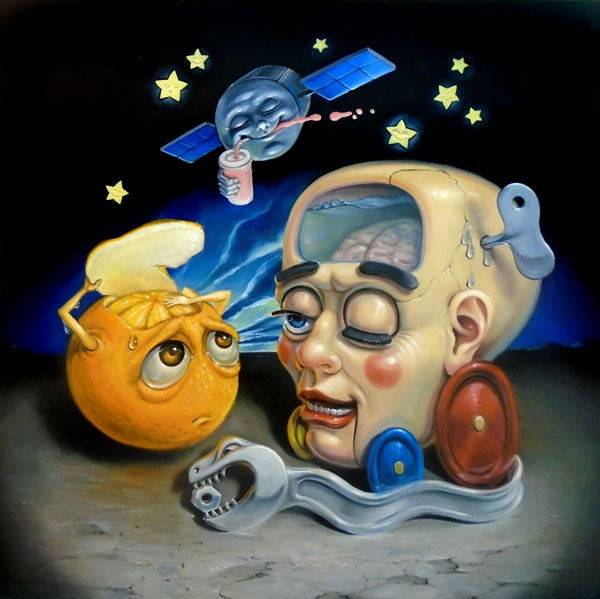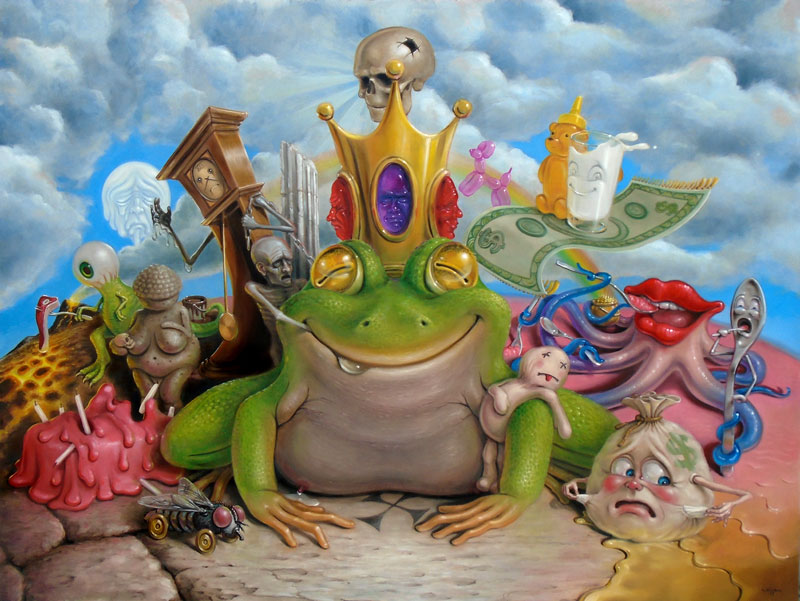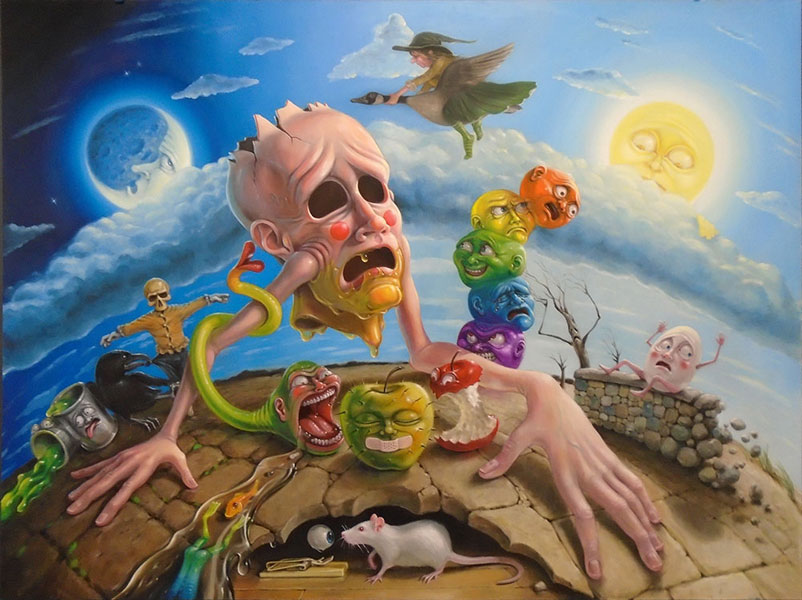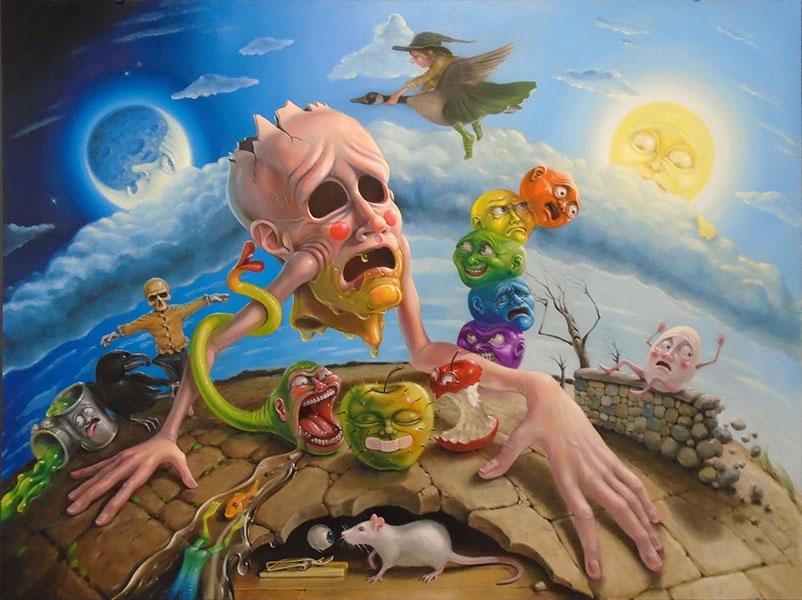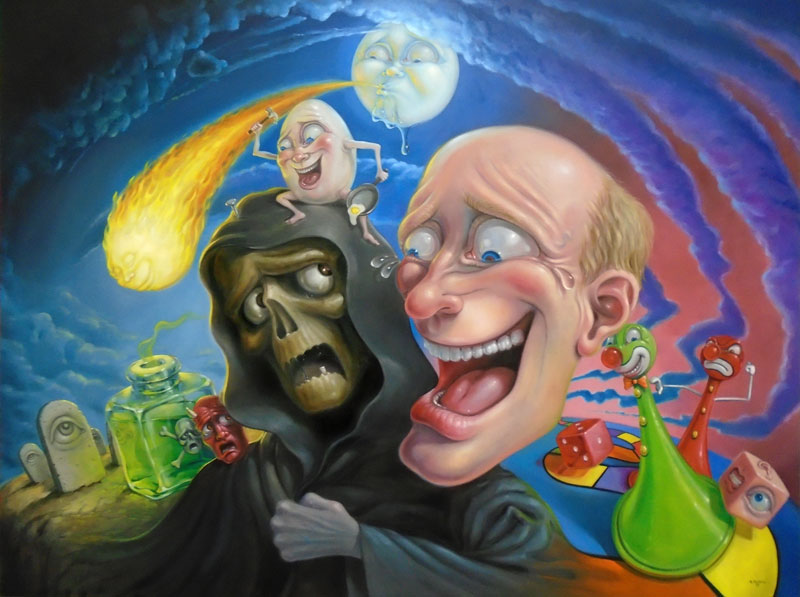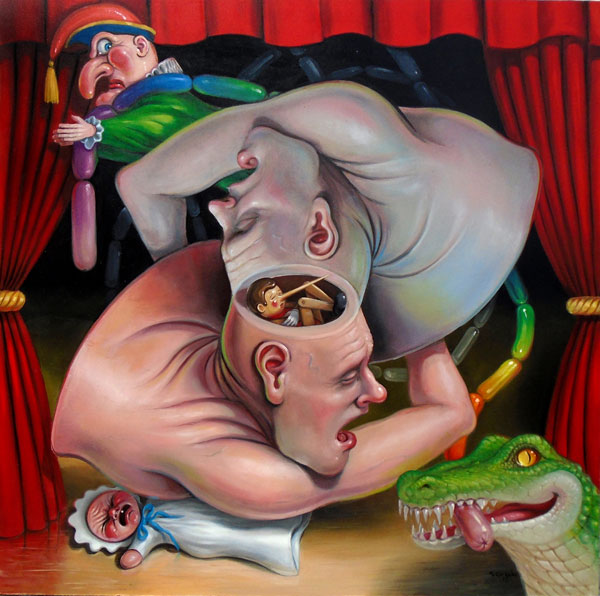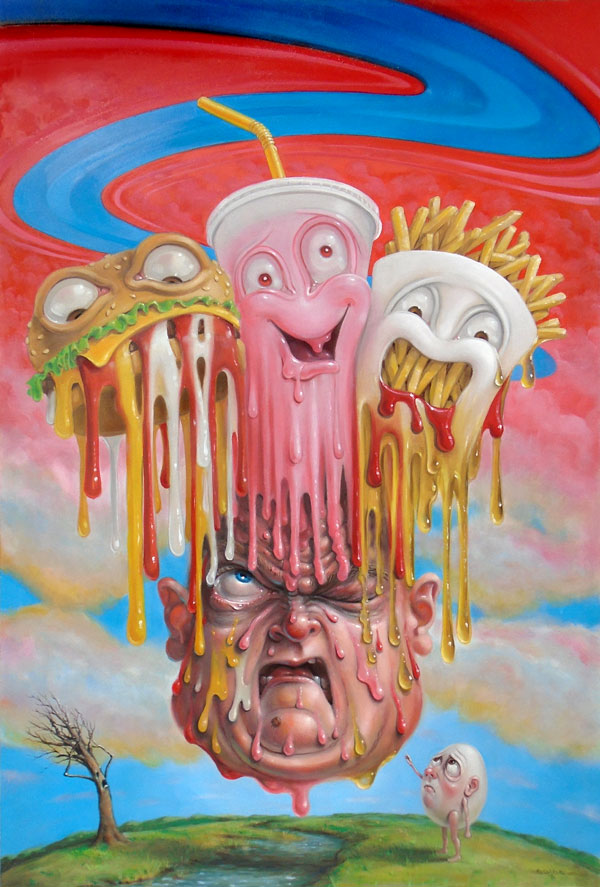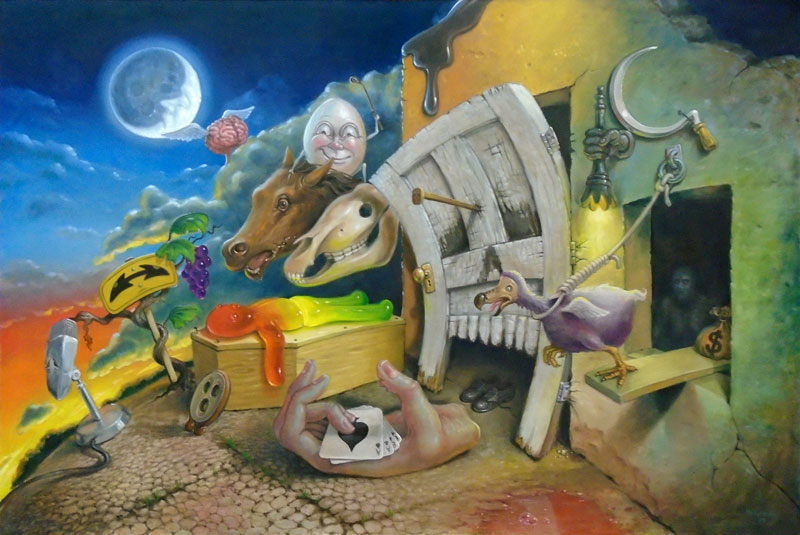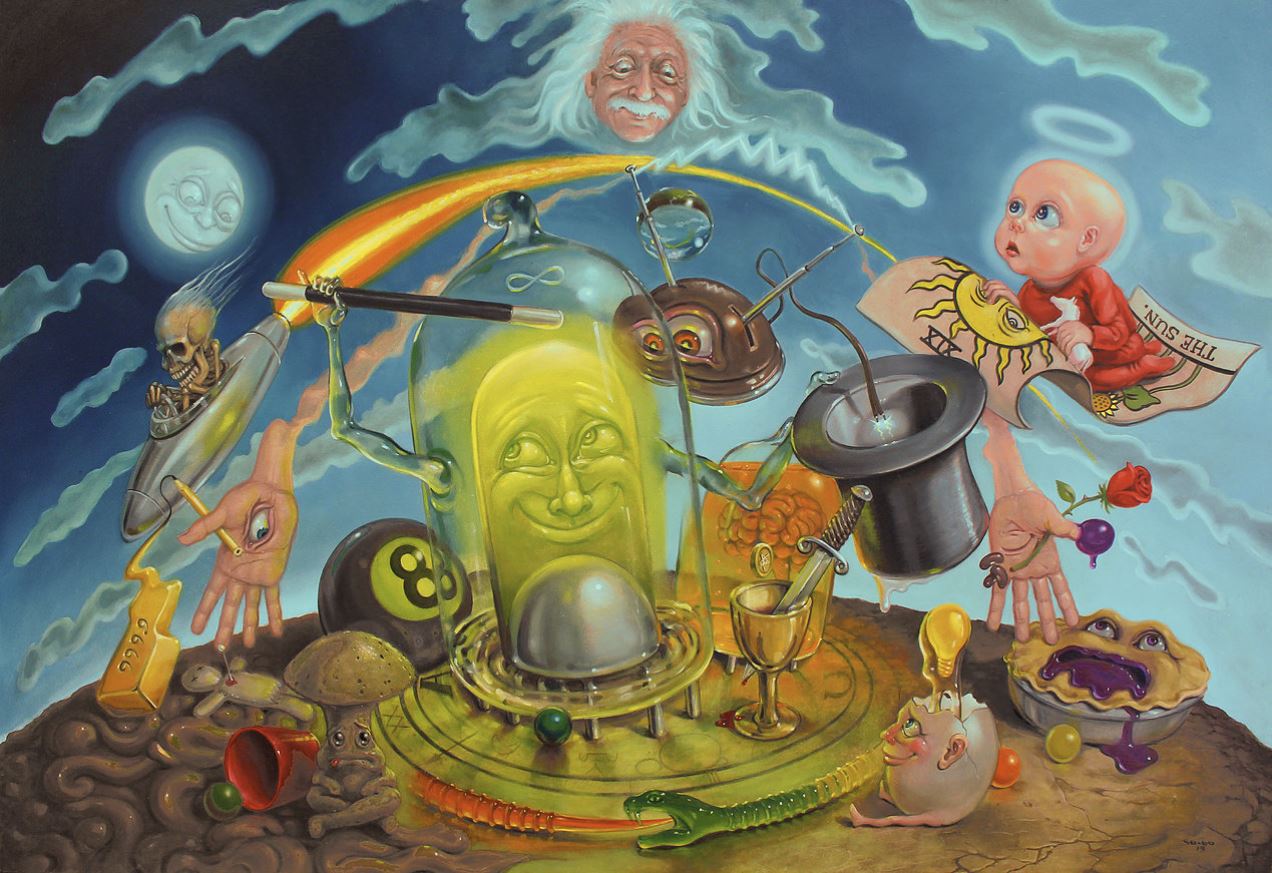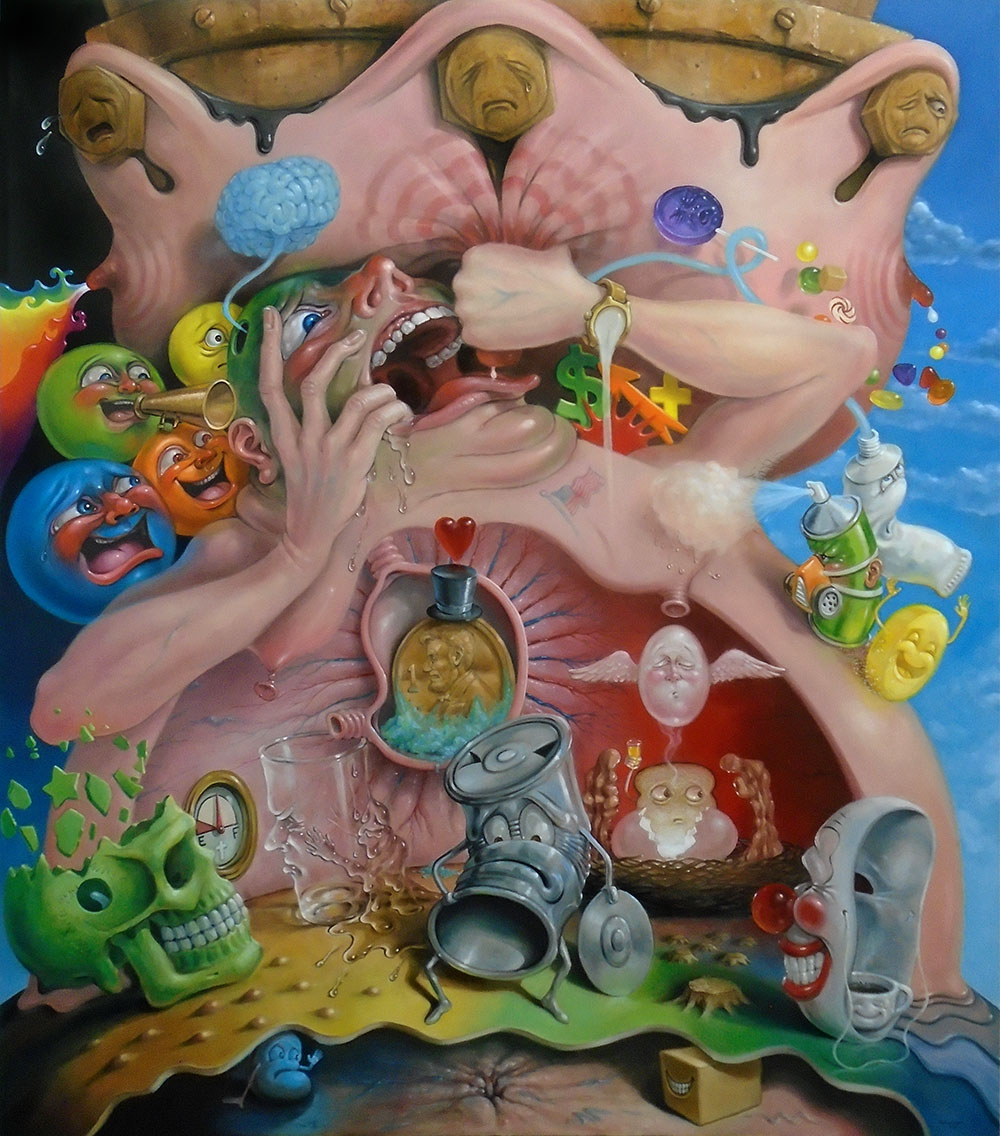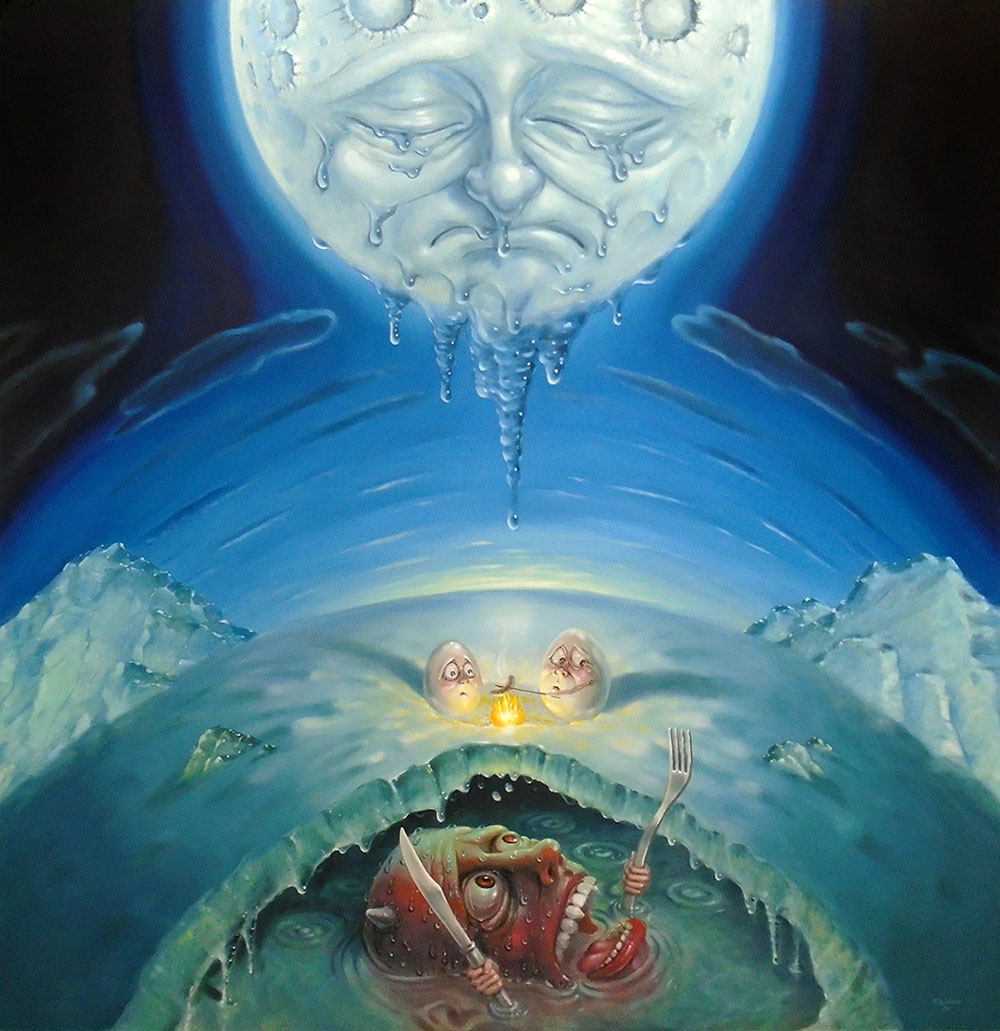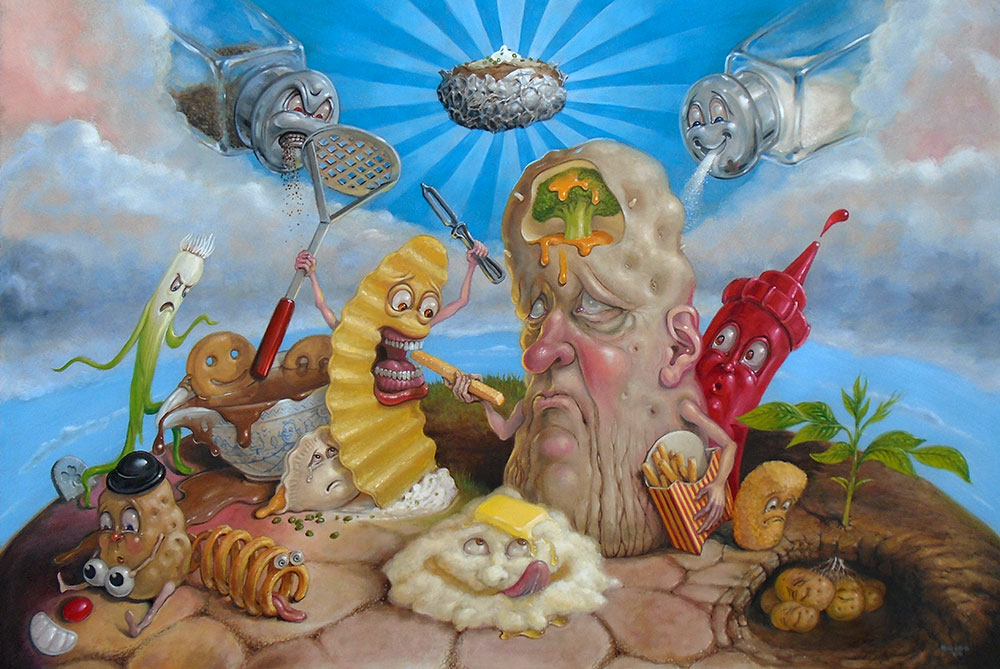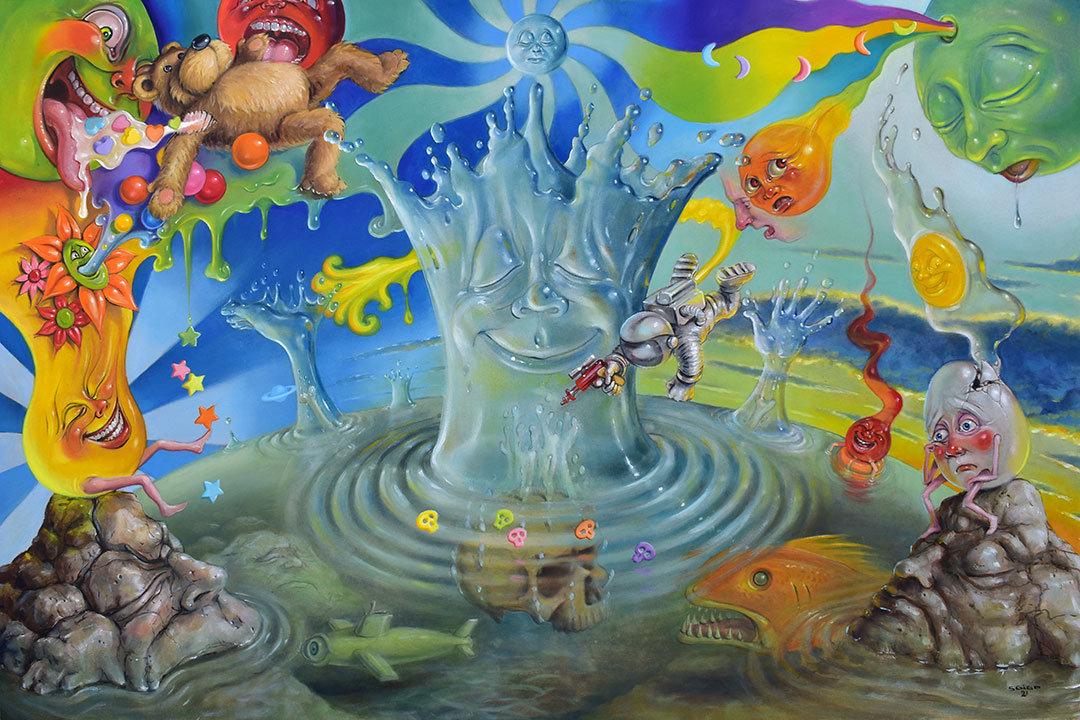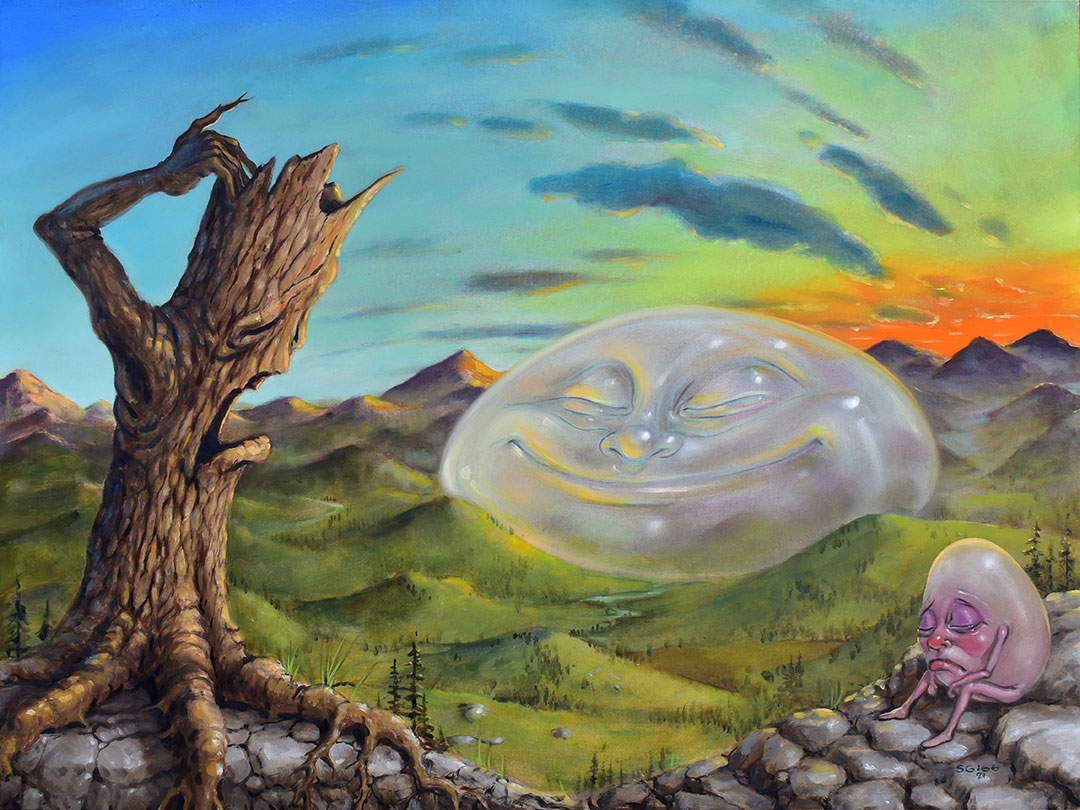 ---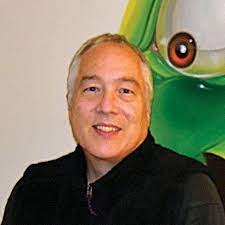 Born in Windsor, Ontario. Stephen Gibb began exploring art at the age of seven. When he was eleven, he discovered the work of Hieronymus Bosch and this became a continuing influence on his style.
Stephen Gibb now lives and works in the small town of Amherstburg, in southern Ontario, Canada and maintains a second studio in Windsor. He earned a B.F.A. in visual arts from the University of Windsor and is currently represented by the St. Germain gallery in Toronto. Among the cities he has exhibited in are San Diego, Sacramento, and Hollywood, the hotbed of California's Lowbrow and Pop Surrealism community. His work is collected around the globe and has gained widening interest since working on the album art for hip hop artist Trippie Redd. He likes to refer to his style as 'Bubblegum Surrealism'.
One recurring character in Stephen's ironic and humorous work is Humpty Dumpty: "He is my go-to guy. Being an egg, he represents the frailty of the human condition."