The Surrealism Website
Yves Tanguy (1900-1955)


---
---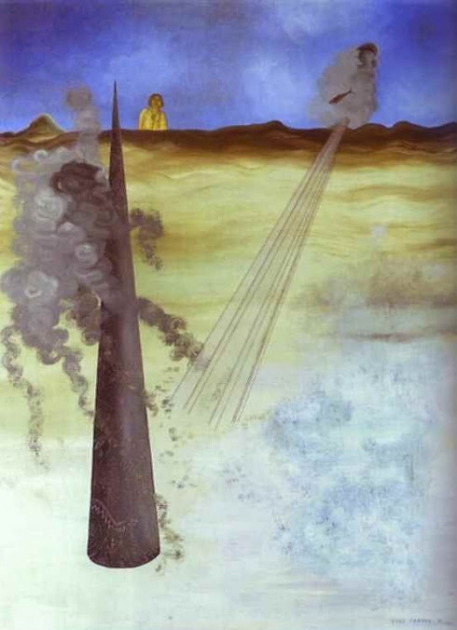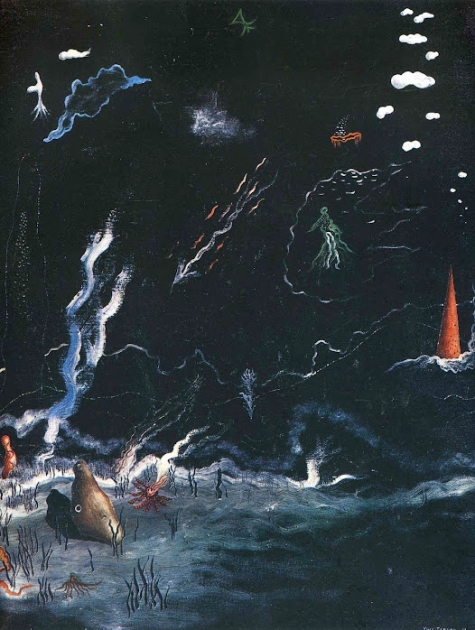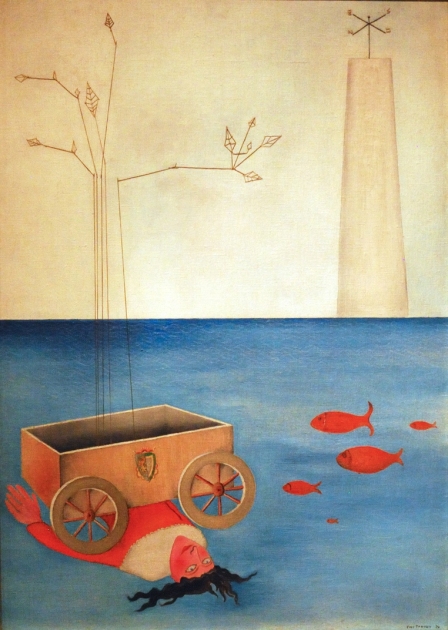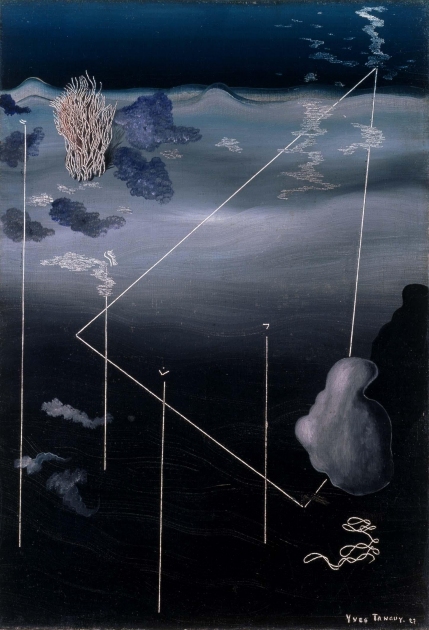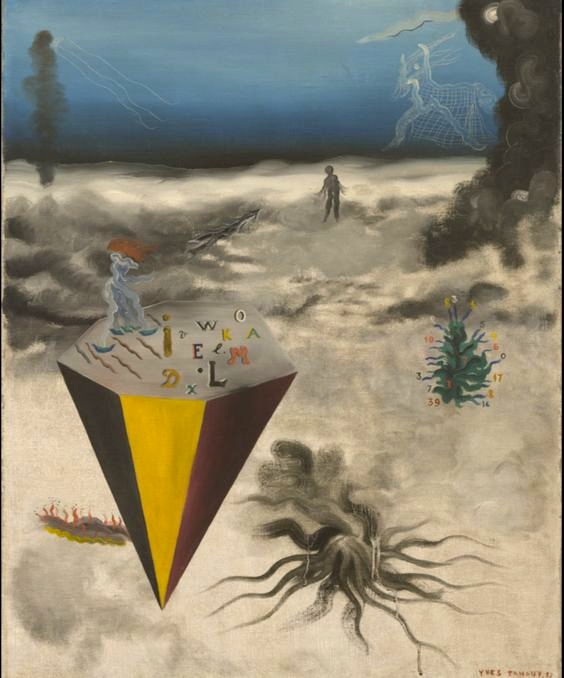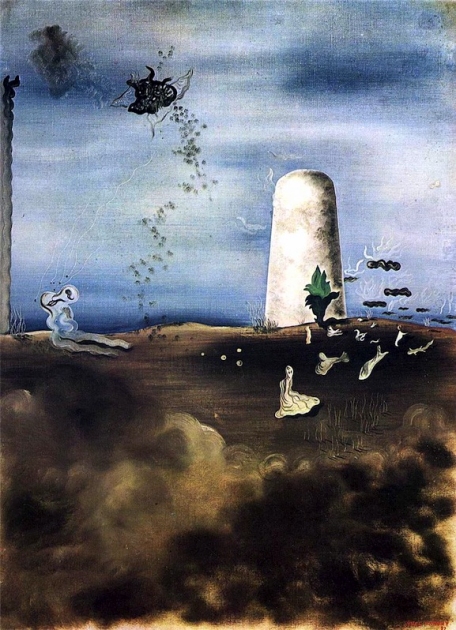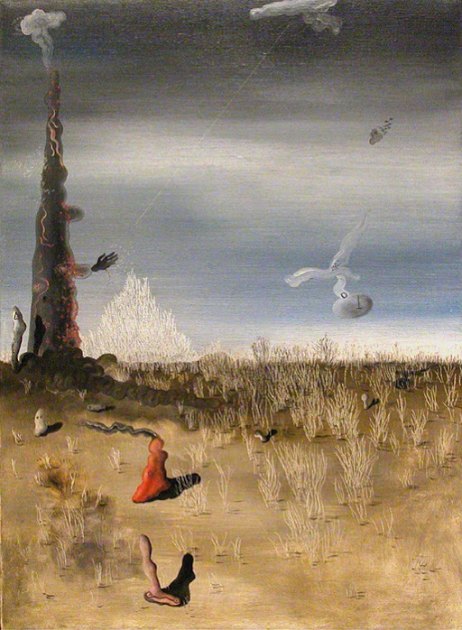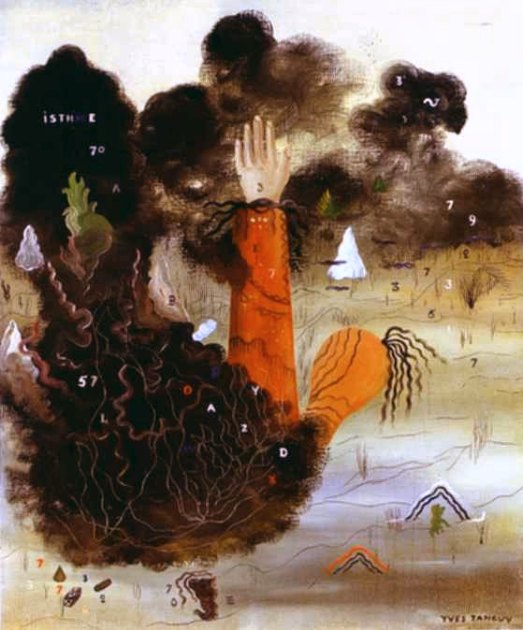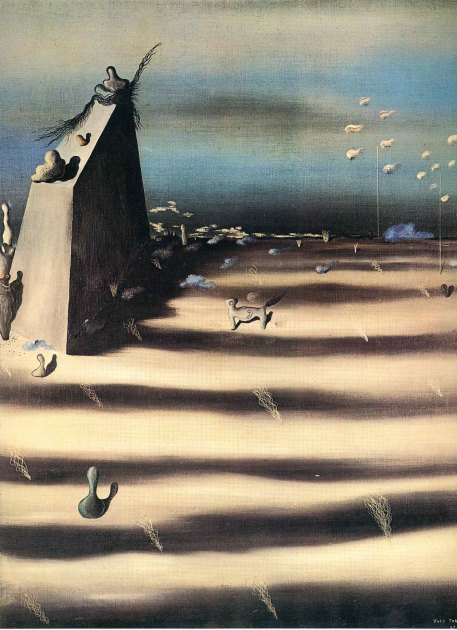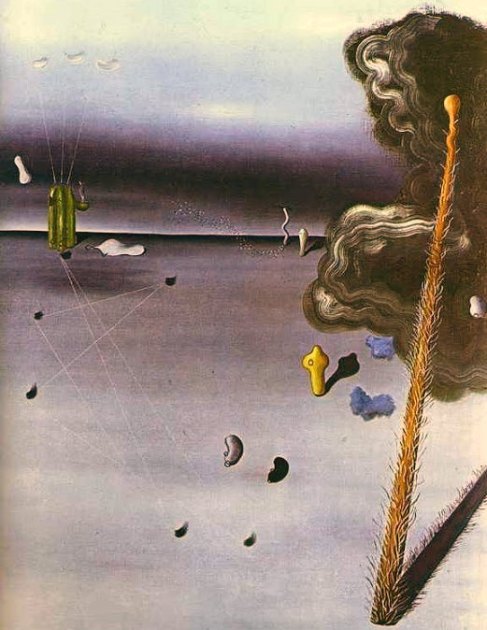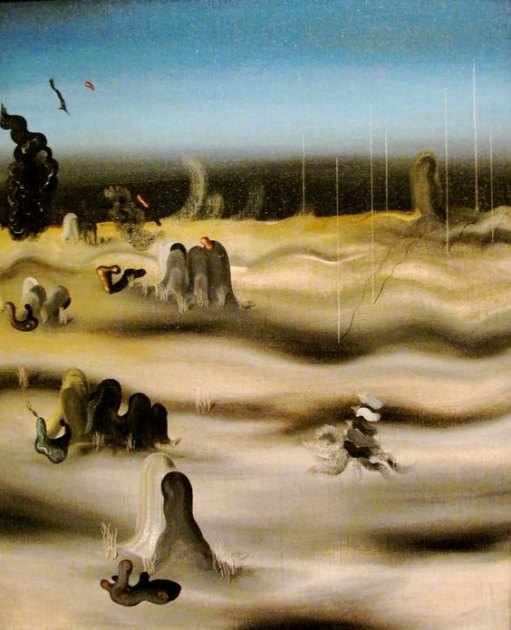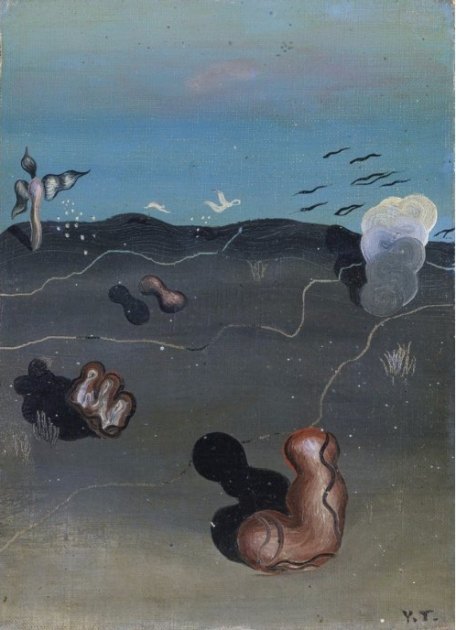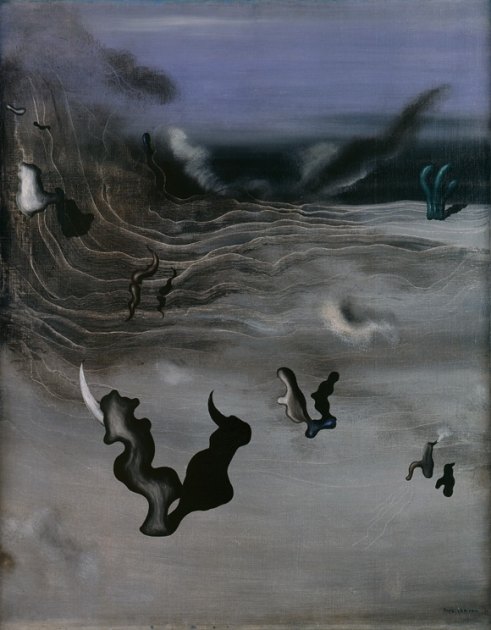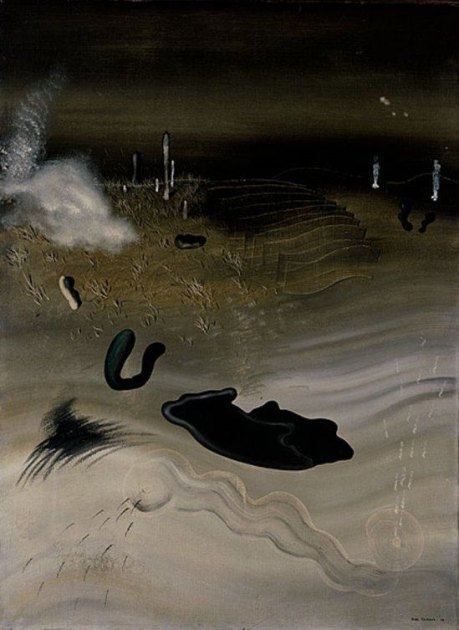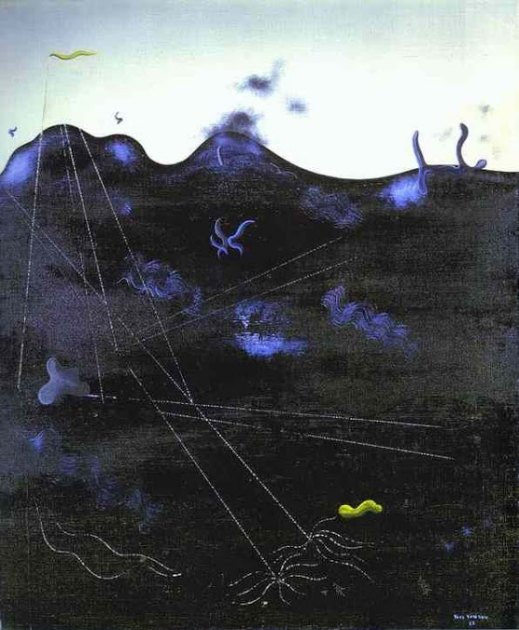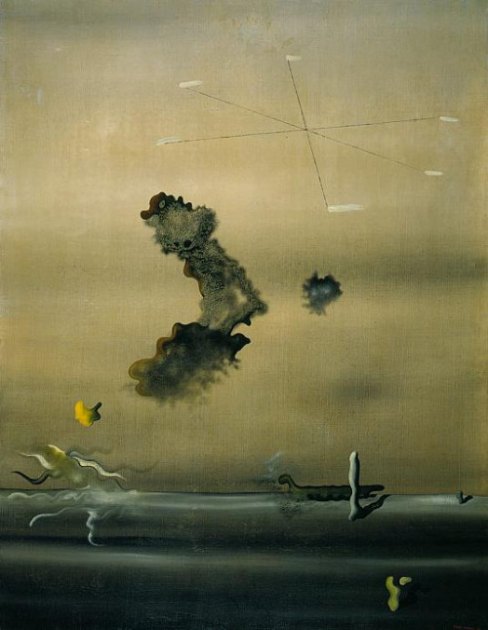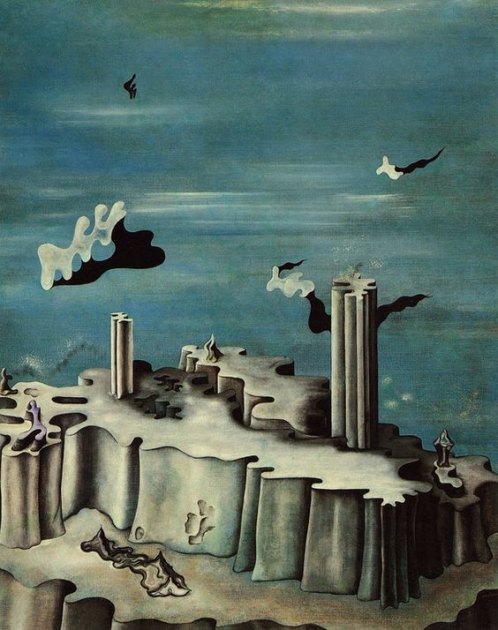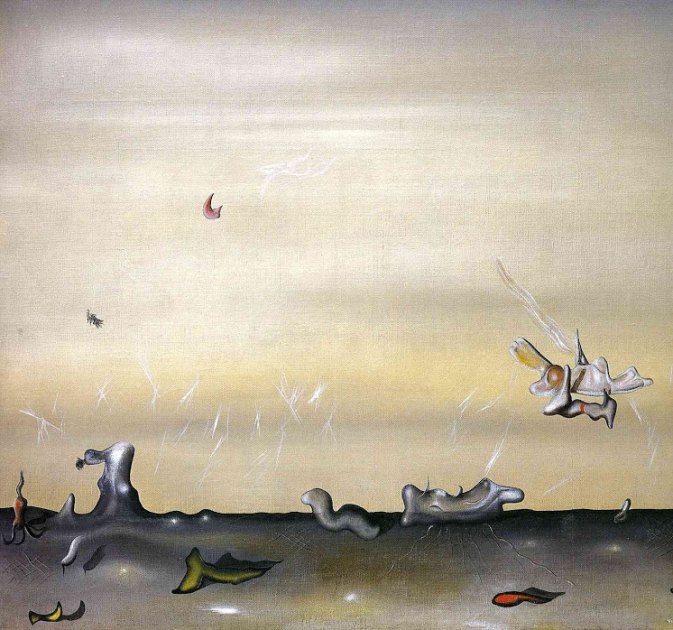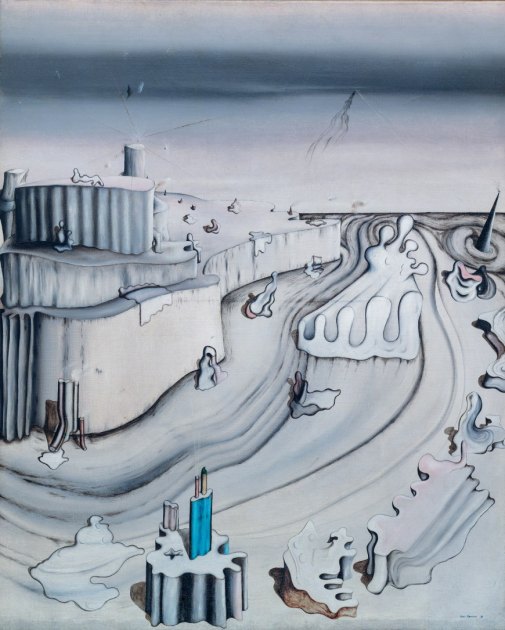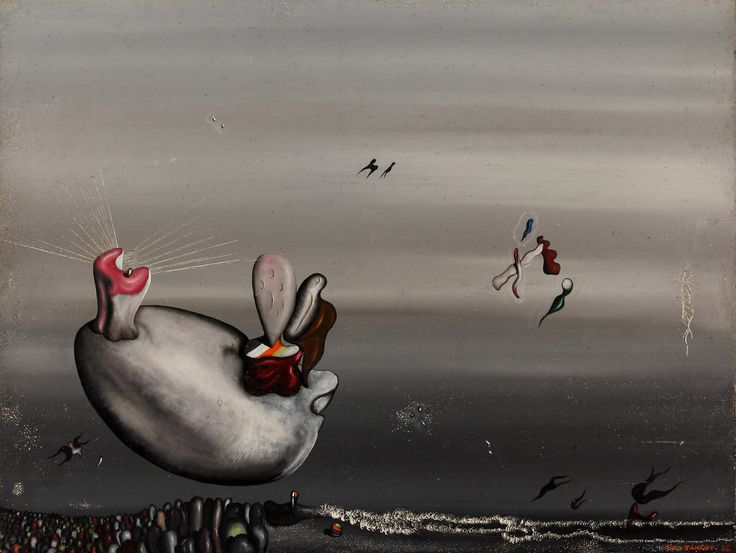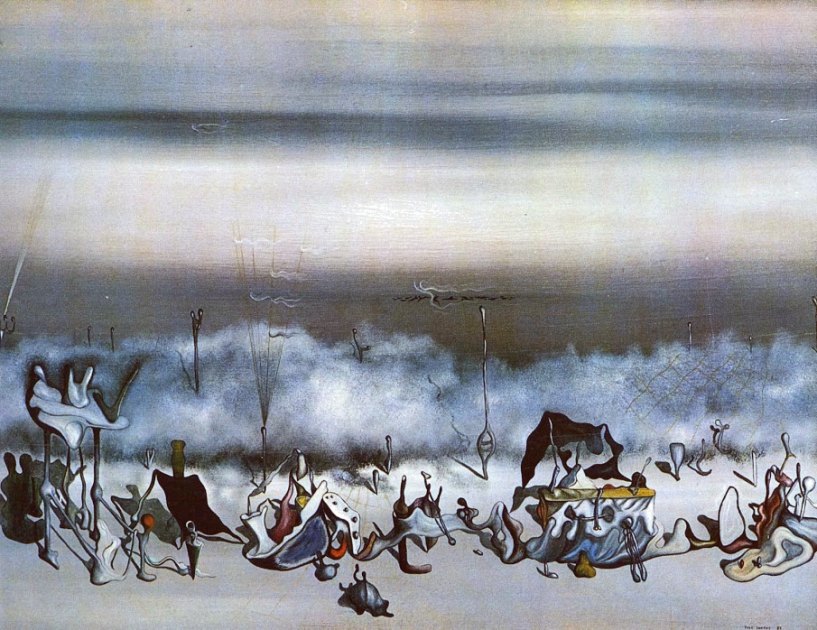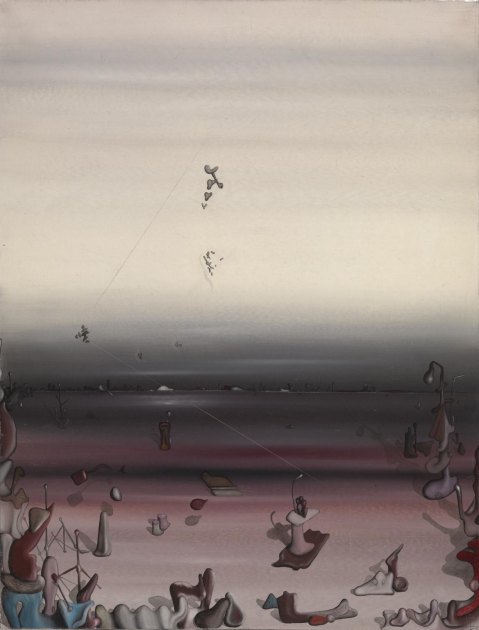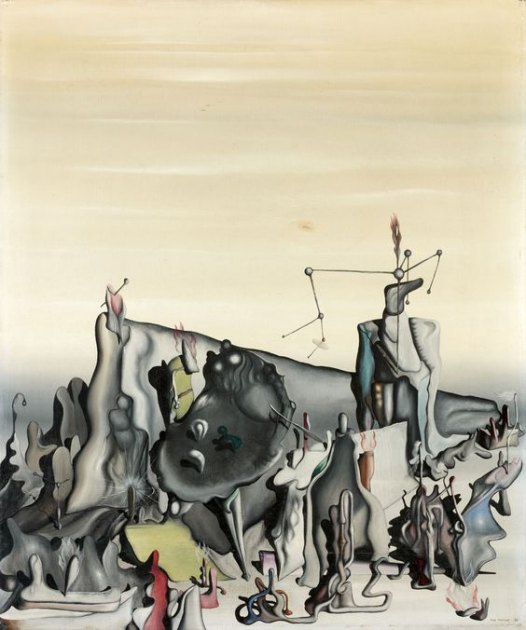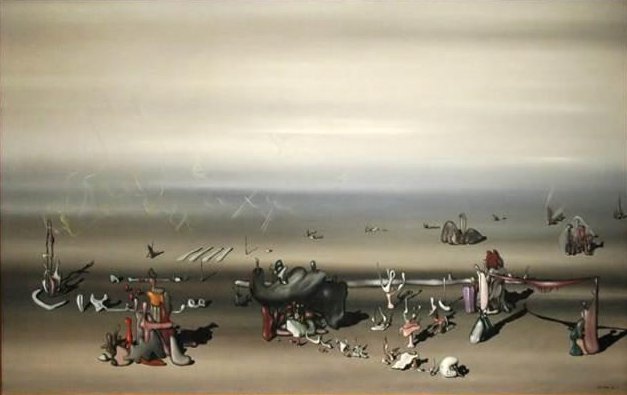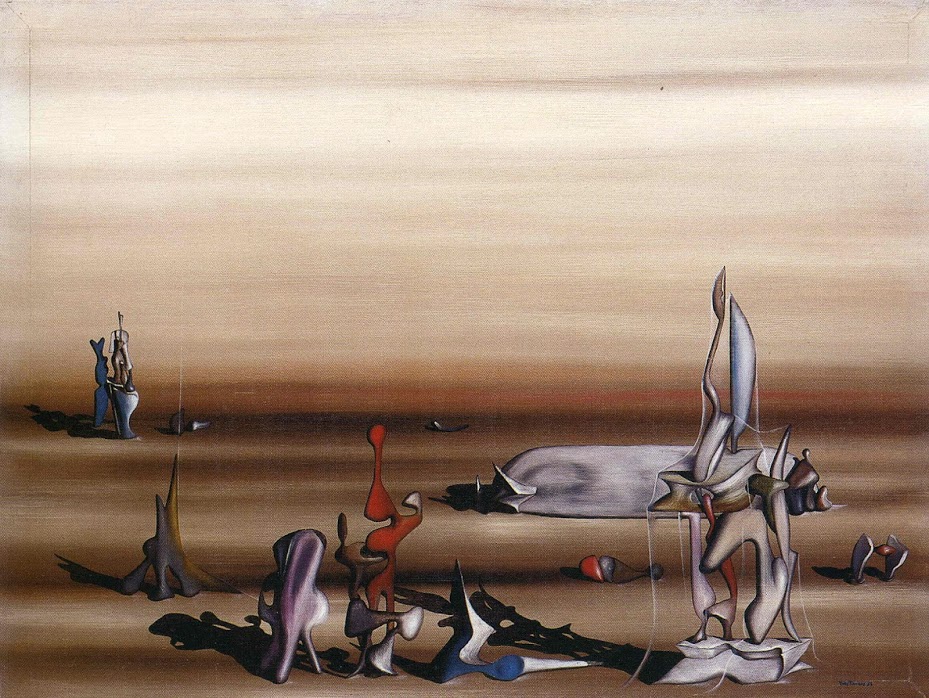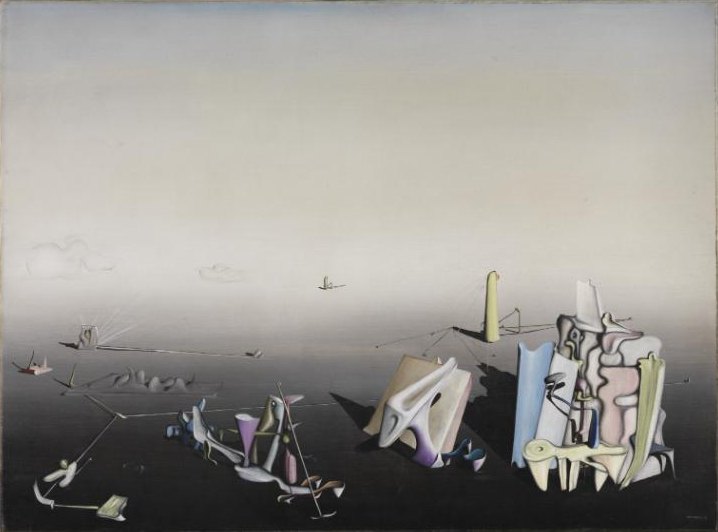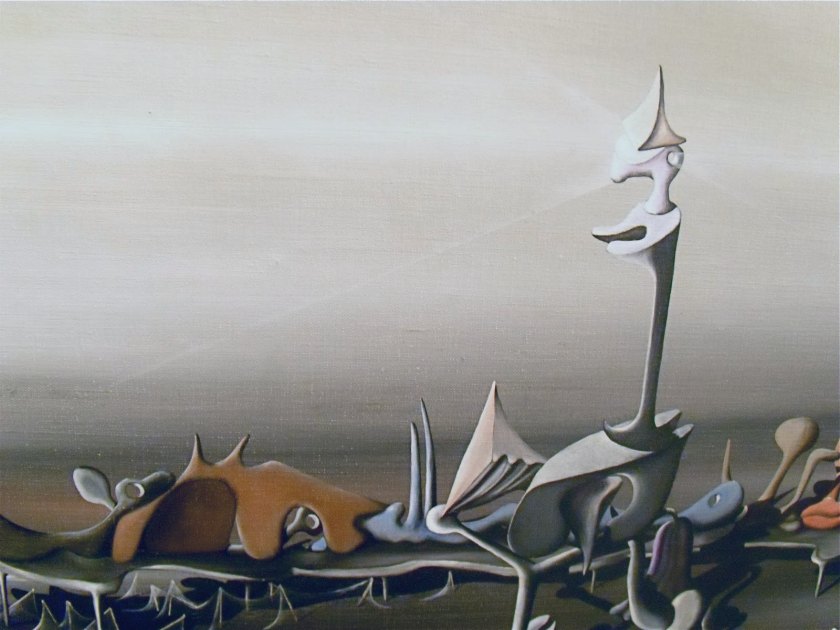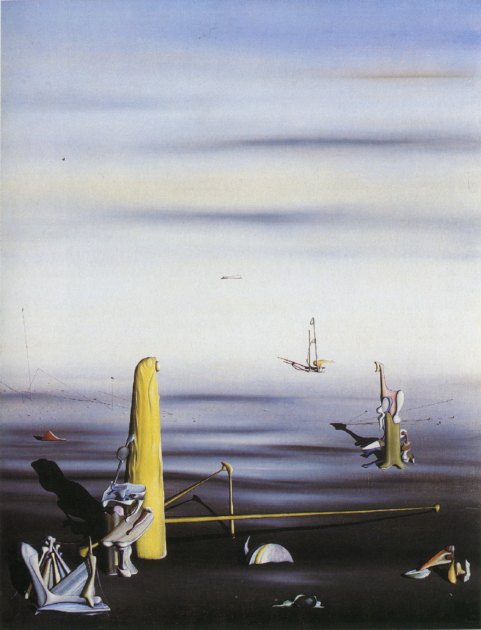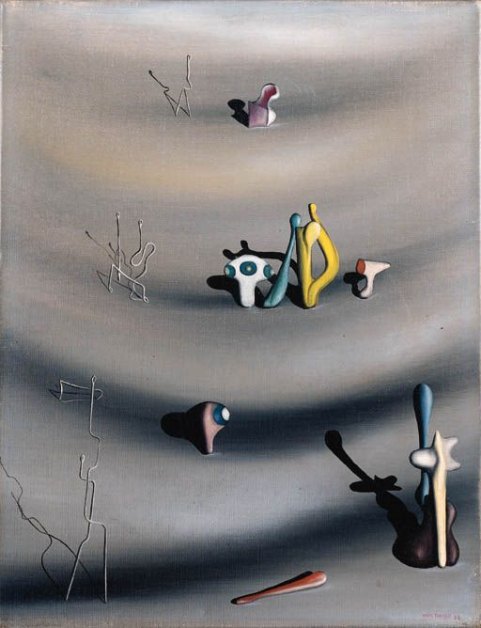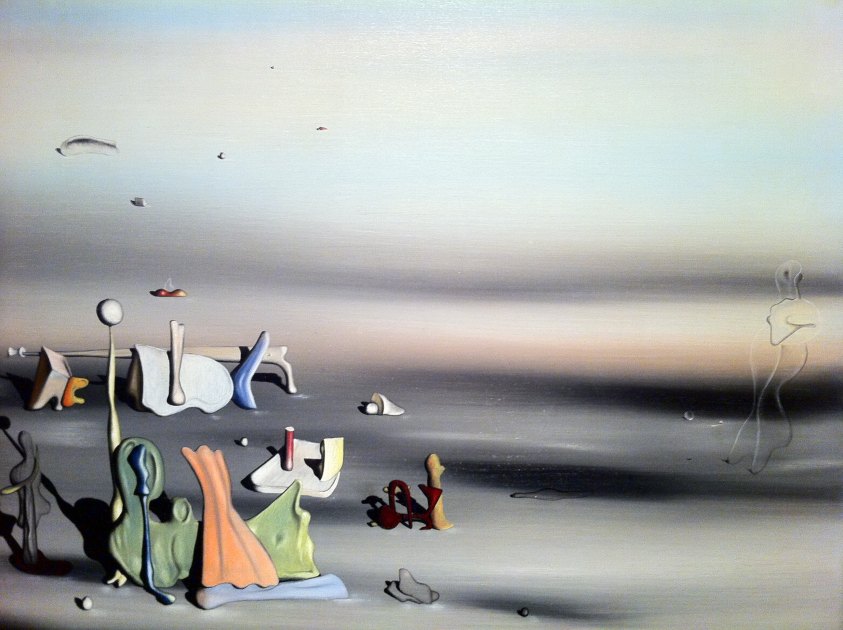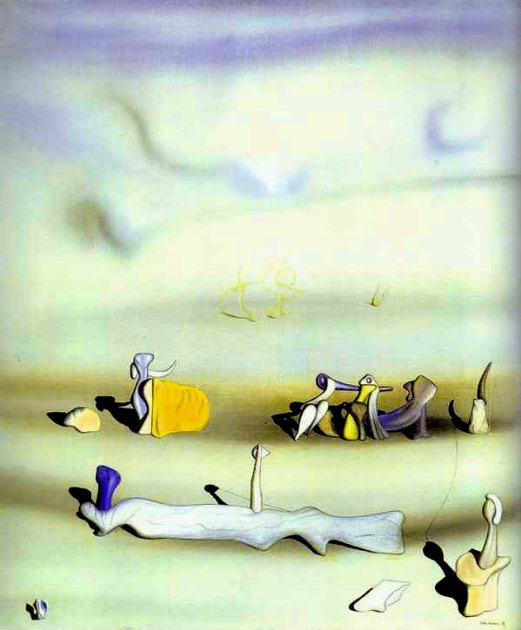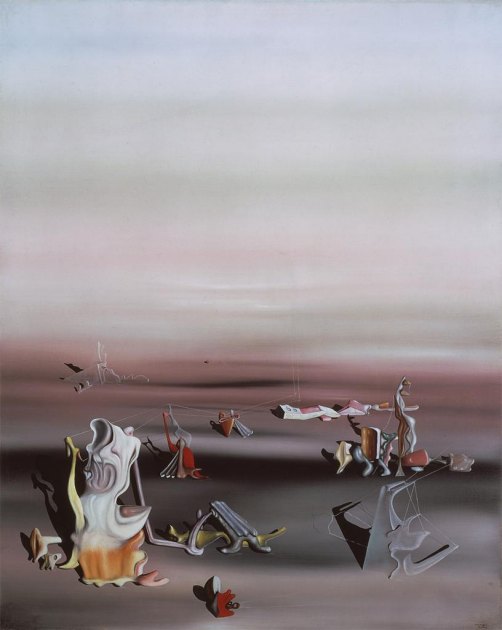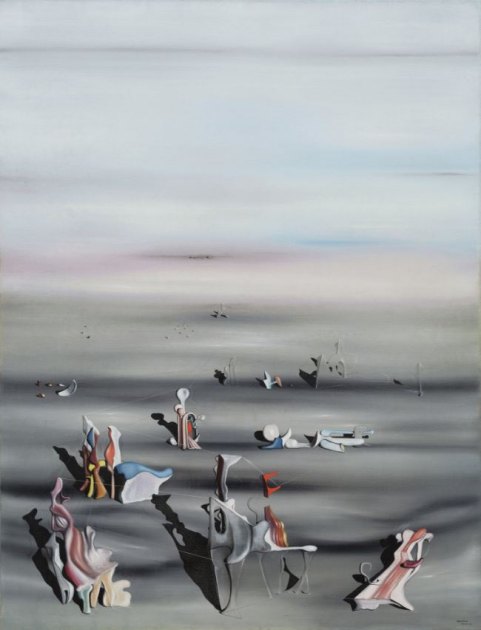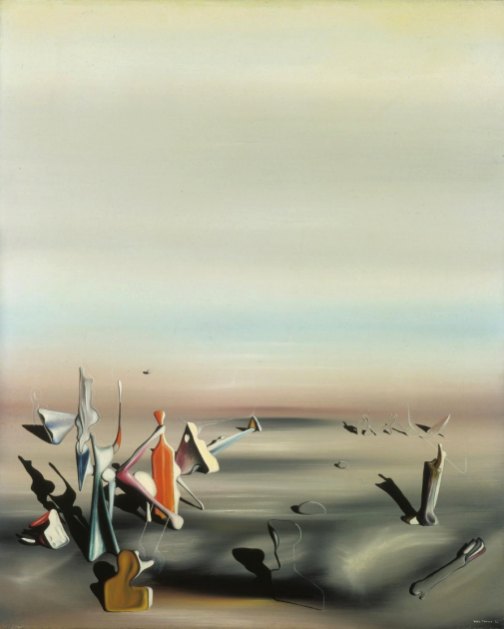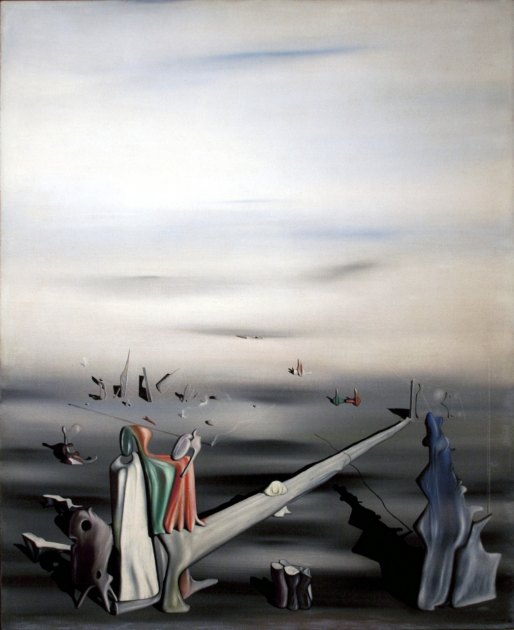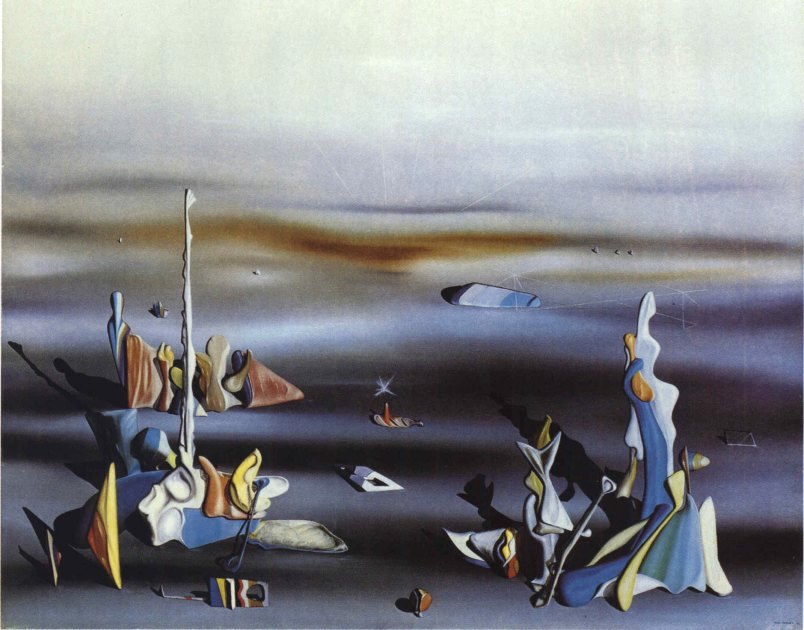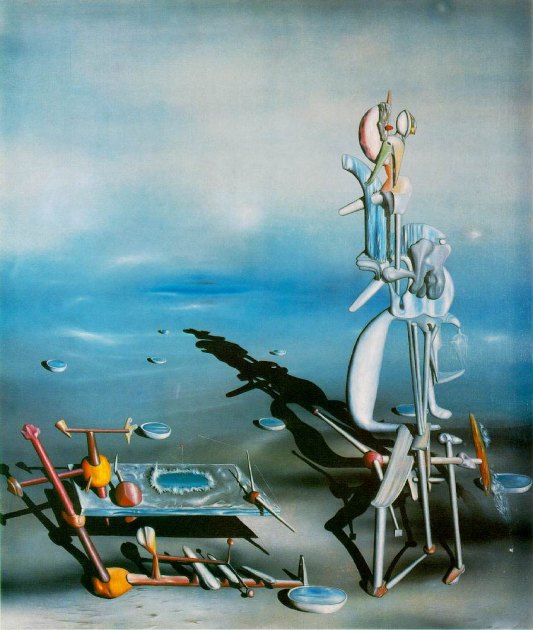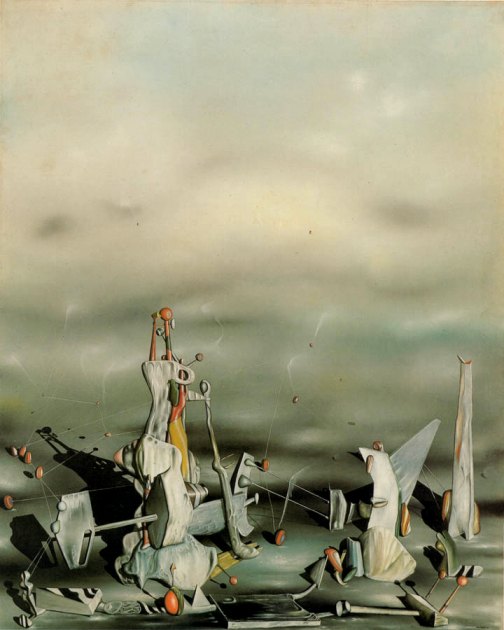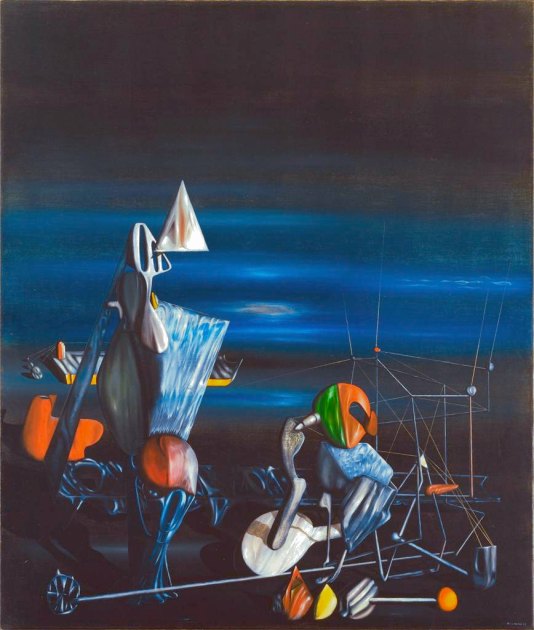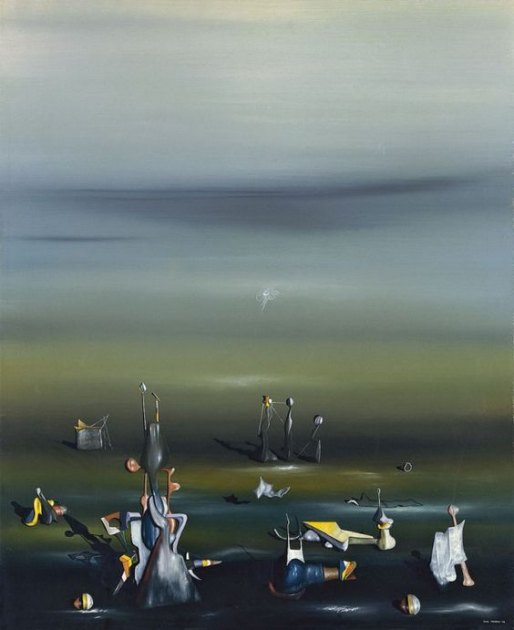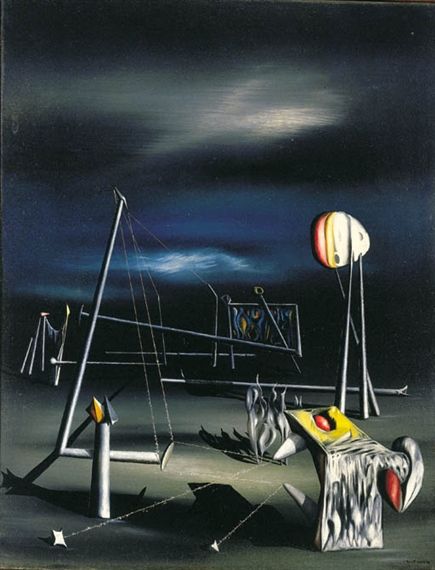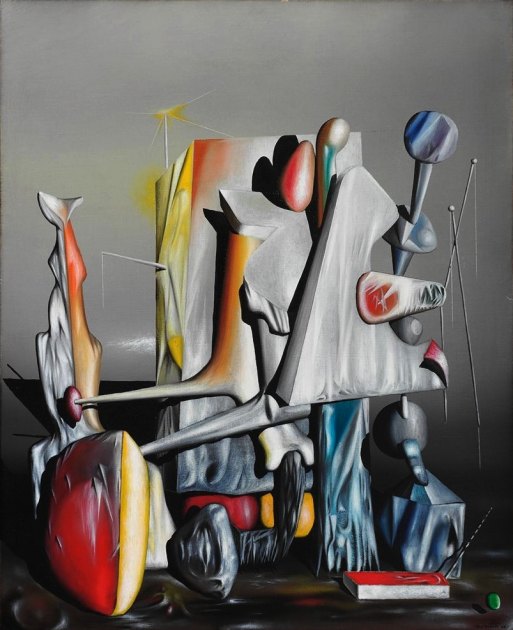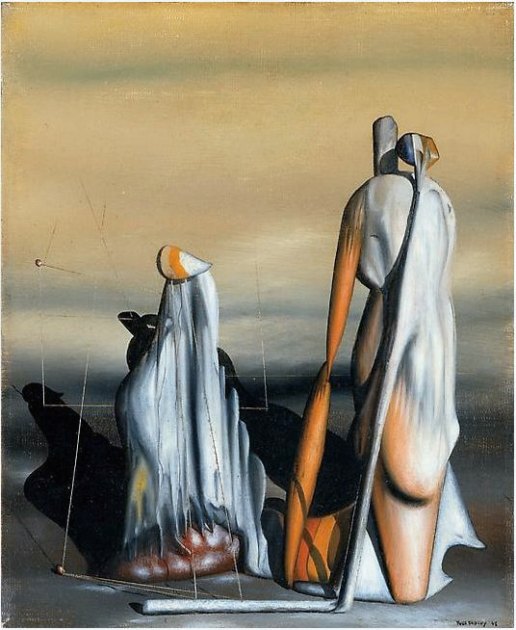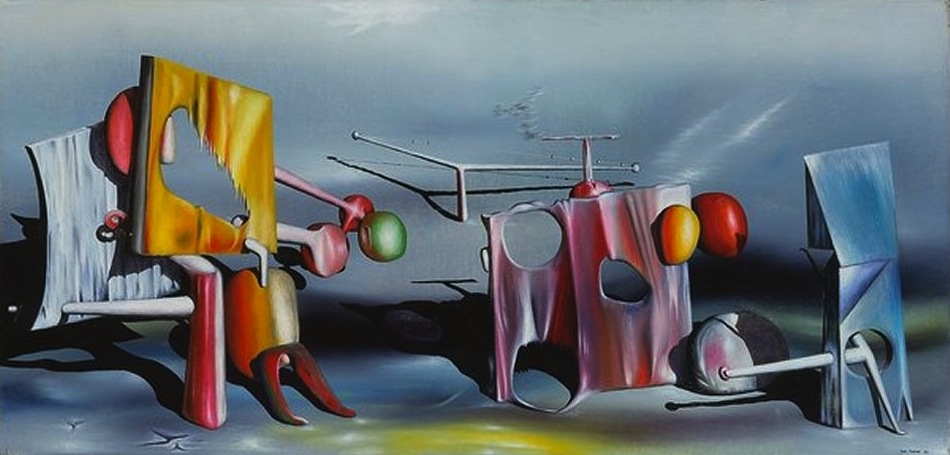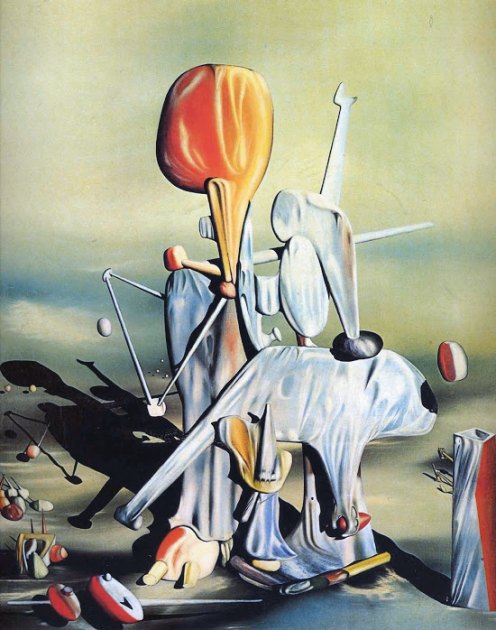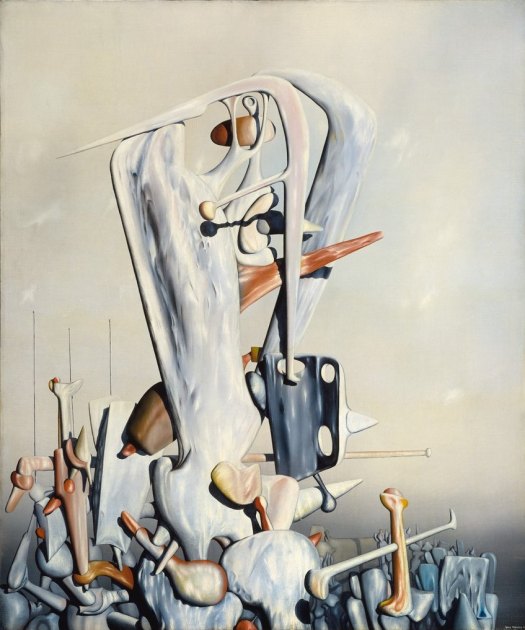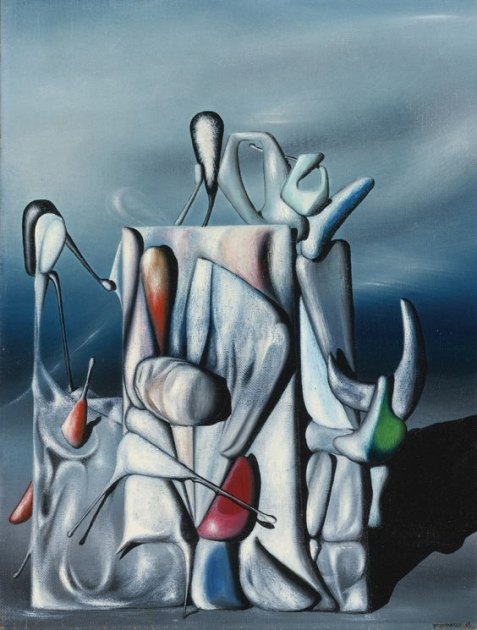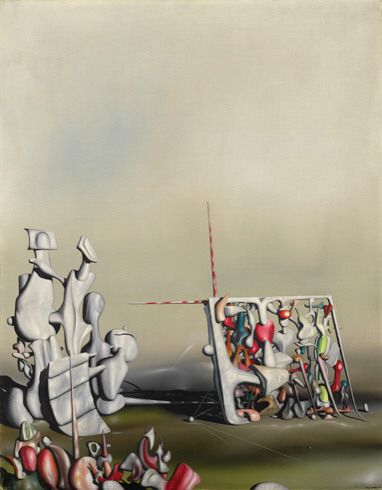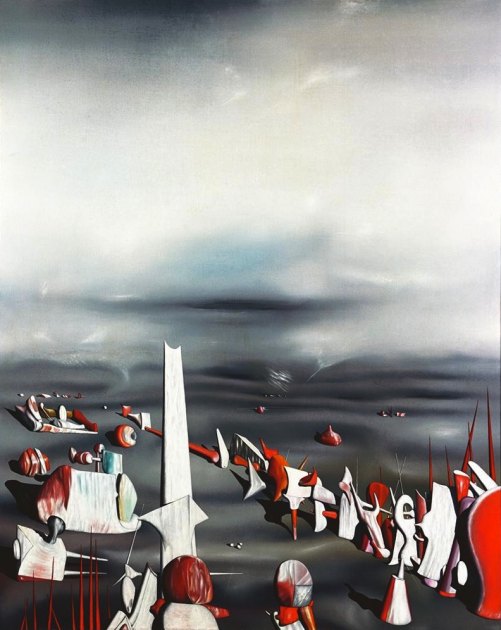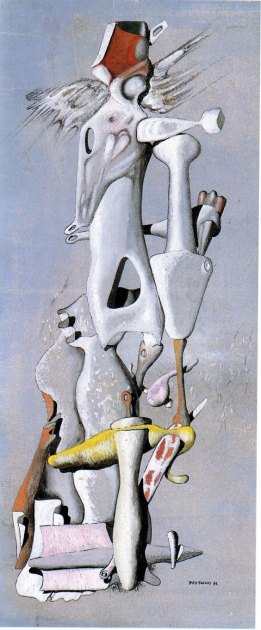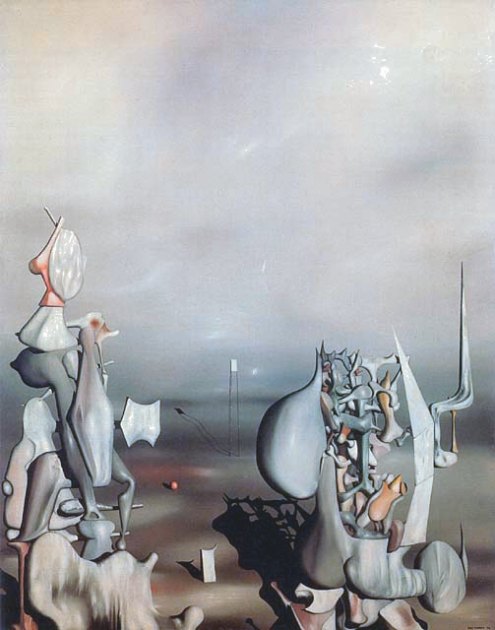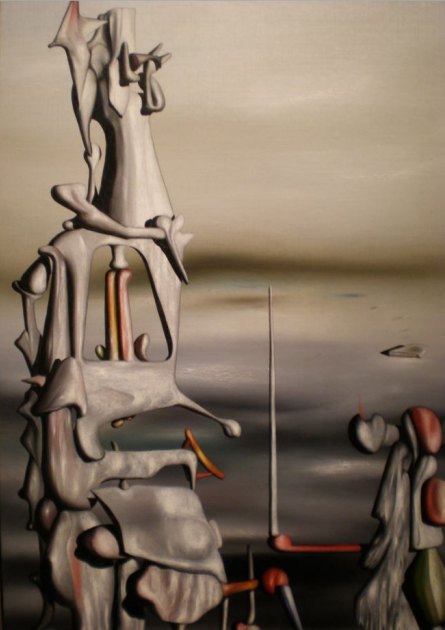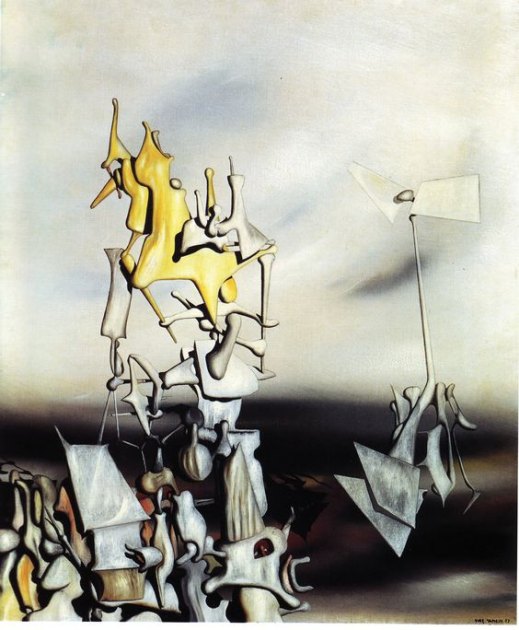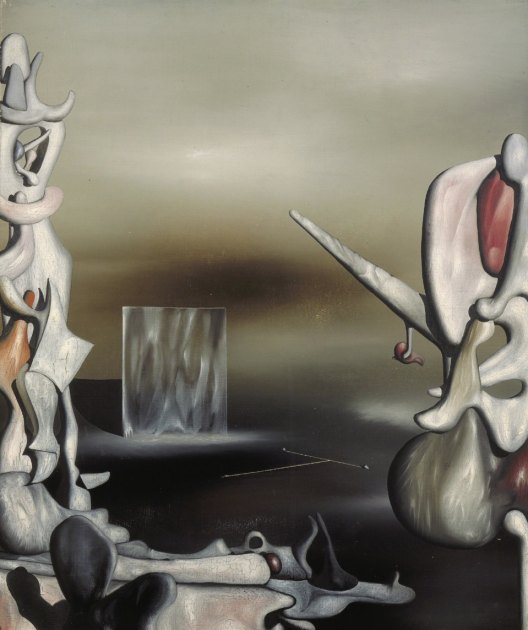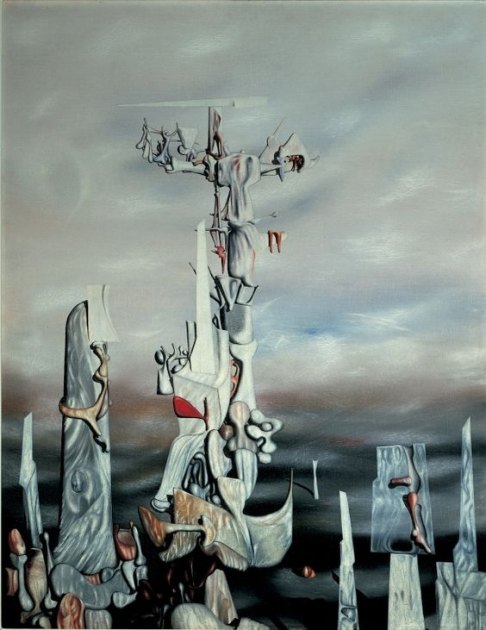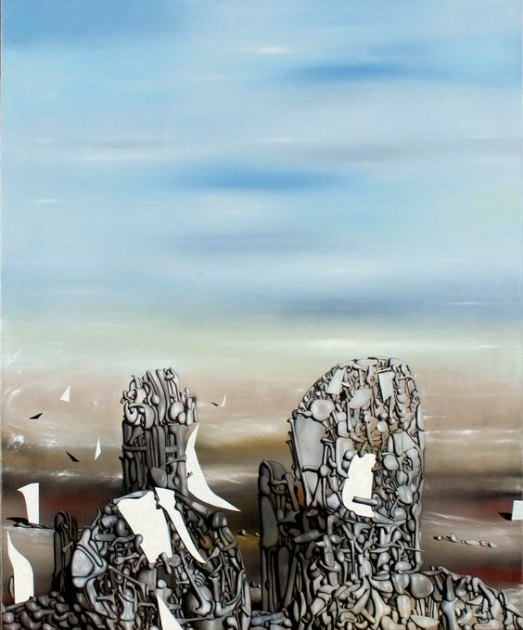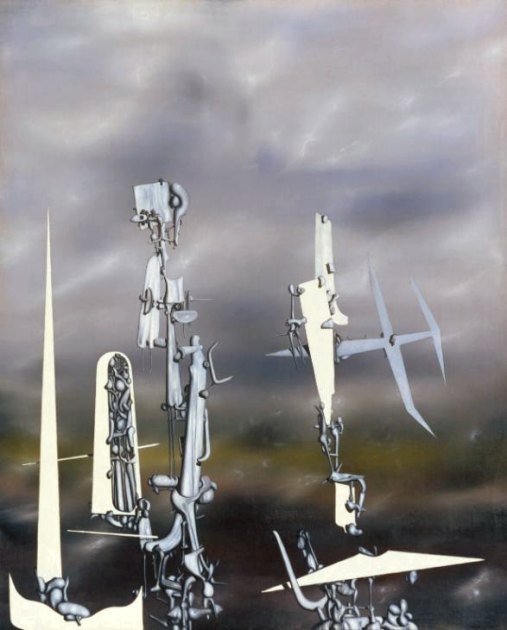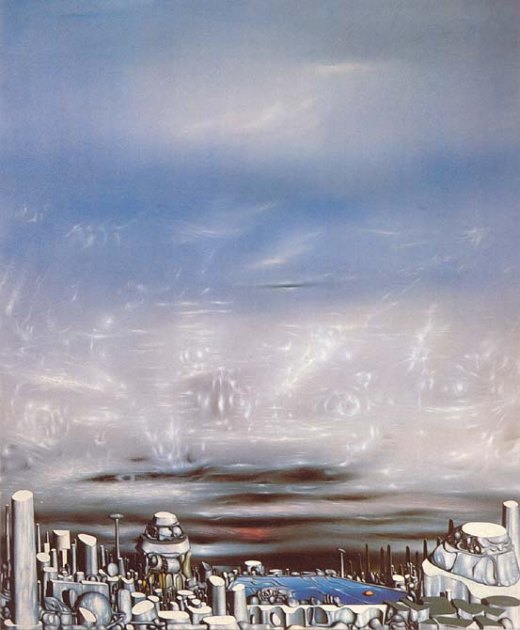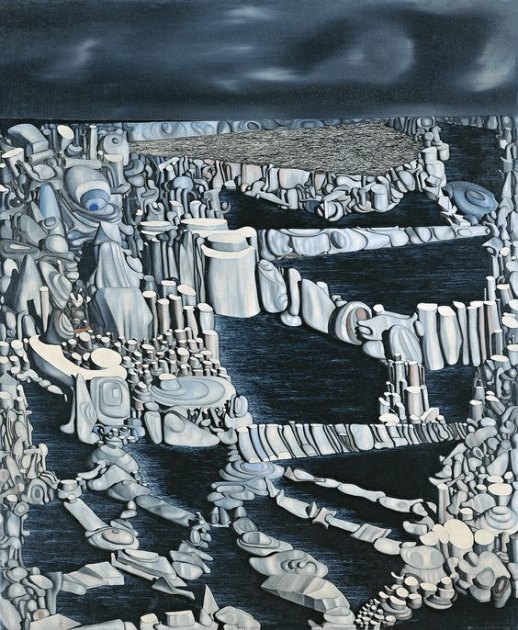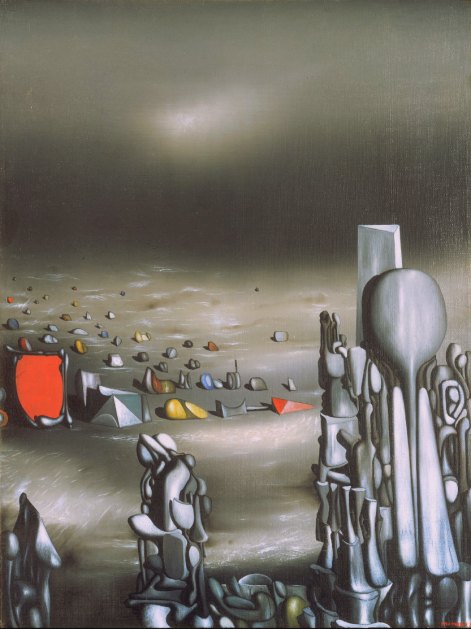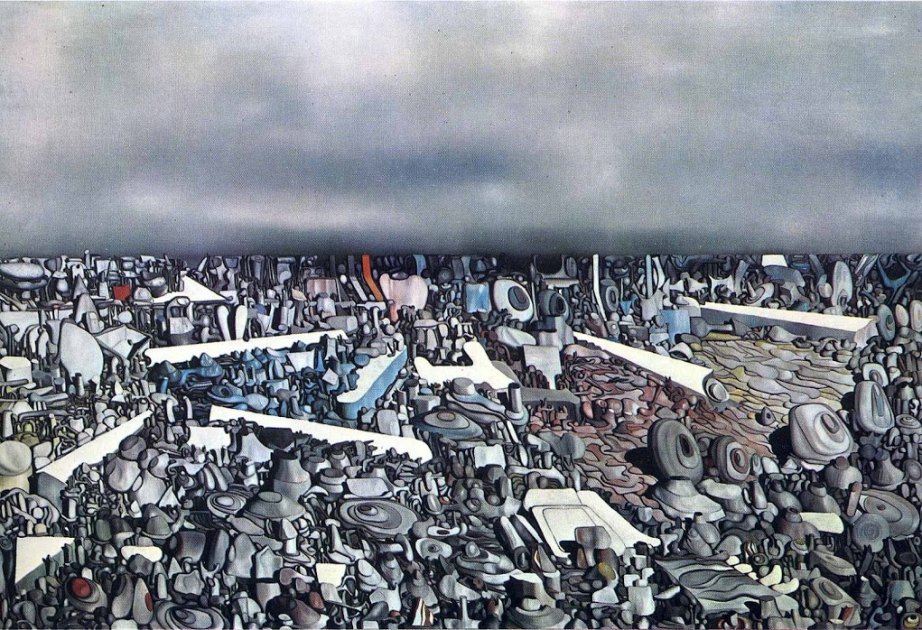 ---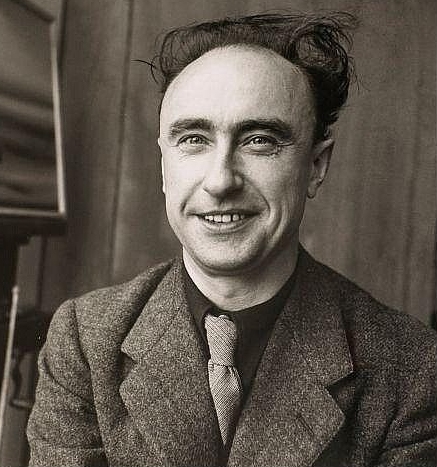 Tanguy was born in Paris. His father was a sea captain so his family expected him to join the Merchant Navy, which he did, working on cargo boats between South America and Africa from 1918-1919. In 1920 he was conscripted into the French Army. After his release from the army he was so disillusioned with conventional society, that he adopted a bohemian lifestyle in Montparnasse.
In 1923, while passing by a gallery window in Paris, Tanguy saw Giorgio de Chirico's Le Cerveau de L'enfant which so impressed him that he decided to become a painter. In 1924 he met André Breton and attended the first Surrealist exhibition in 1925. Breton and Tanguy became very close friends and Tanguy contributed to manifestos, magazines, and exhibitions.
He began to paint abstract surreal landscapes peopled with biomorphic forms and fibrous fronds or plant-like elements. These can appear almost as underwater environments, often with floating elements. In 1930, his style had matured, and he began to depict open vistas, beaches with a distant horizon obscured by mist, so that there is no clear division between the beach and the sky. Into this abstract space he placed strange smooth, pebble-like forms, often appearing polished like agates. He seems to have gradually moved away from depicting floating elements in favour of forms placed on the ground or heaped upon one another.
His work was applauded by Breton and the early surrealists and Tanguy was able to have his first solo exhibition in 1927. By the mid-1930s, Tanguy had exhibitions in Paris, Belgium, England, New York, Tenerife and the Guggenheim Jeune Gallery. In 1938 he met the American painter Kay Sage. After the outbreak of World War II, he followed her to the USA and they married in 1940. Initially the couple lived in New York, close to the group of exiled surrealists, but later they moved to Woodbury, Connecticut. Here he produced larger paintings that began to include more metallic-surfaced forms. He developed his style by adding new formal elements, lines and geometric forms such as triangles and in general created more and more complexity. He moved from paying lip service to Breton's ideal of pure automatism and now thought out and sketched his compositions before creating the painting. Breton came to resent Tanguy's fame and insufficiently unconscious way of working. He ultimately denounced Tanguy as 'bourgeois', and demanded that Pierre Matisse, the gallery owner representing Tanguy, should break with him. Tanguy was furious, and the mutual enmity lasted for years.
Tanguy's early works, especially the device of a open beach as a surrealist landscape peopled with objects, influenced many surrealists even perhaps, Salvador Dalí.