The Surrealism Website
Clovis Trouille (1889-1975)


---
---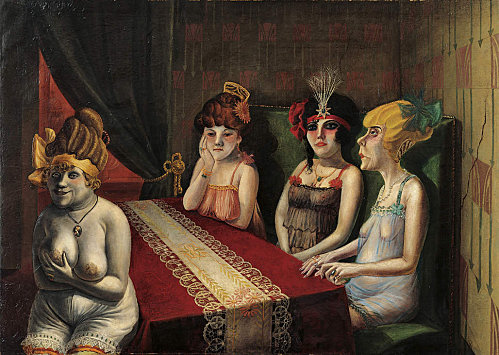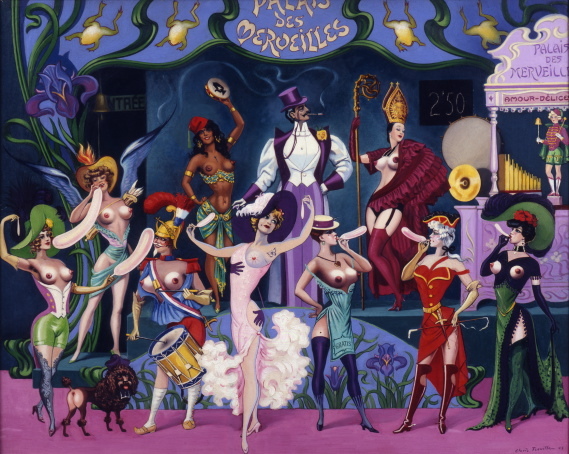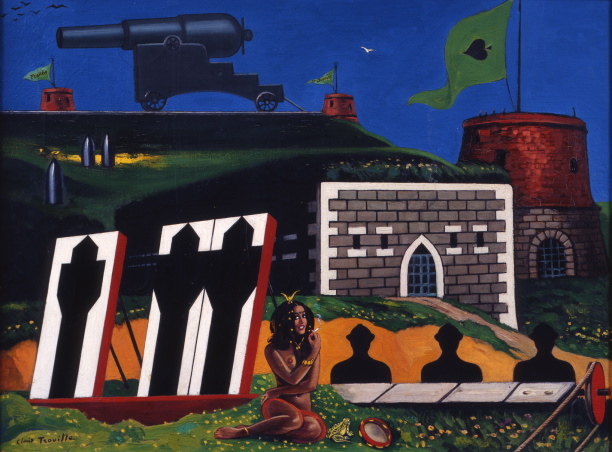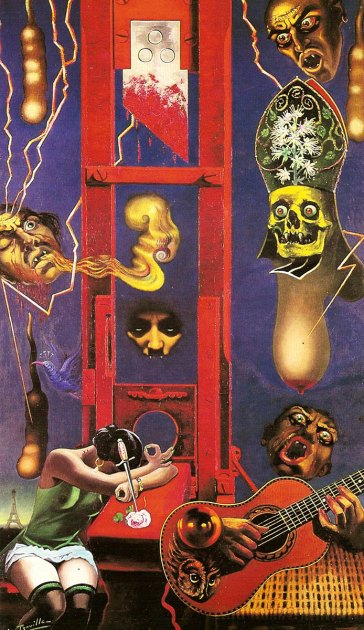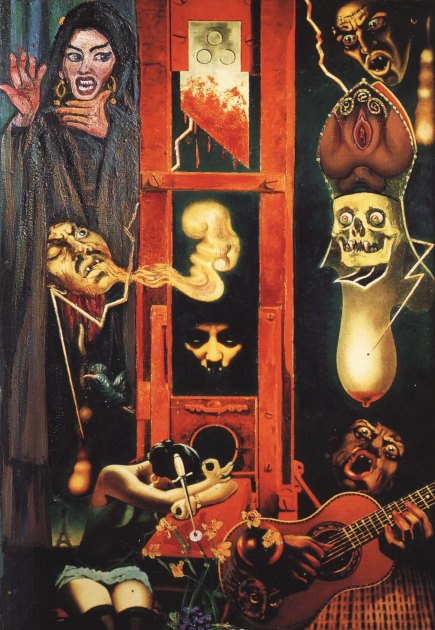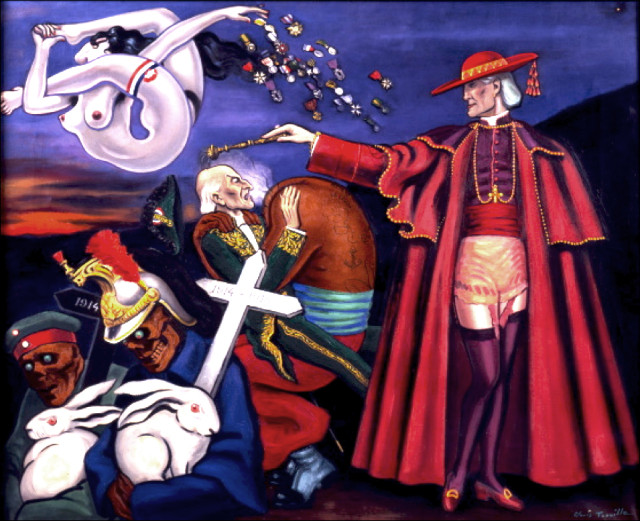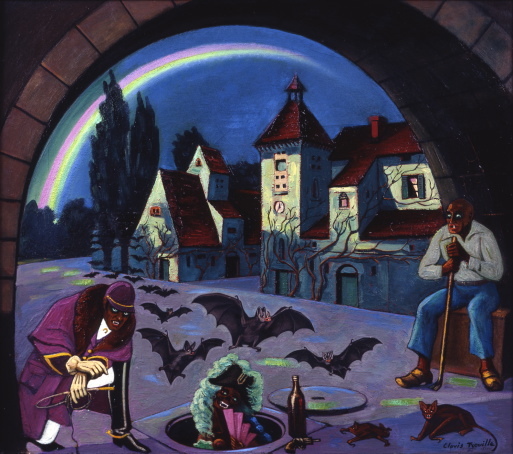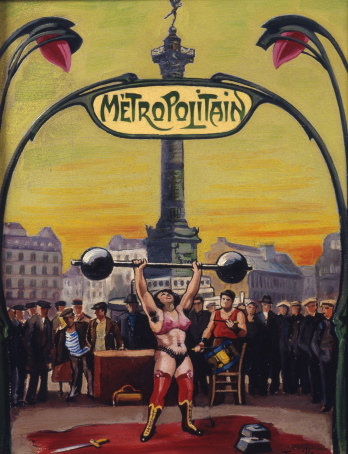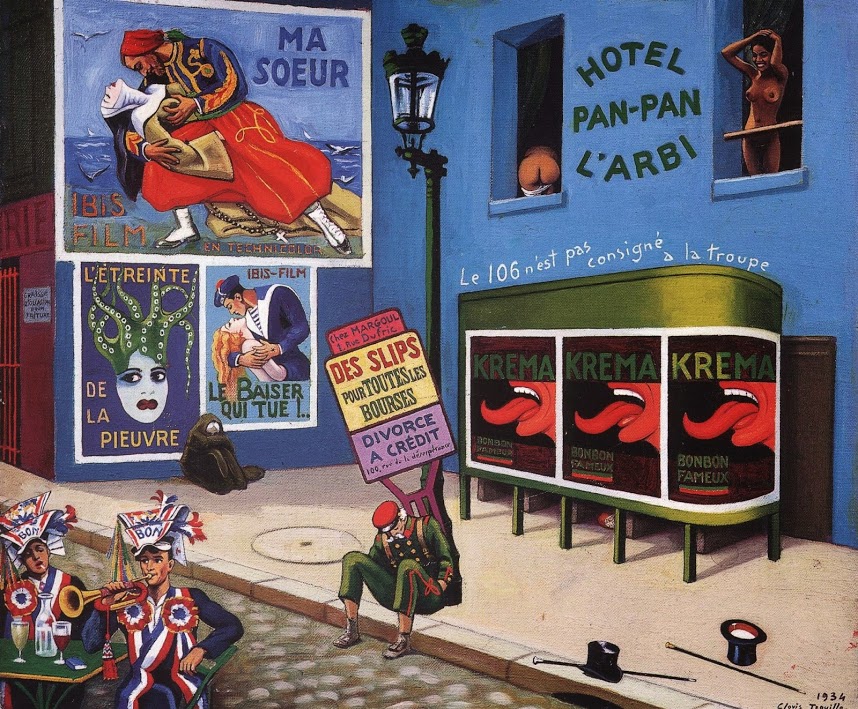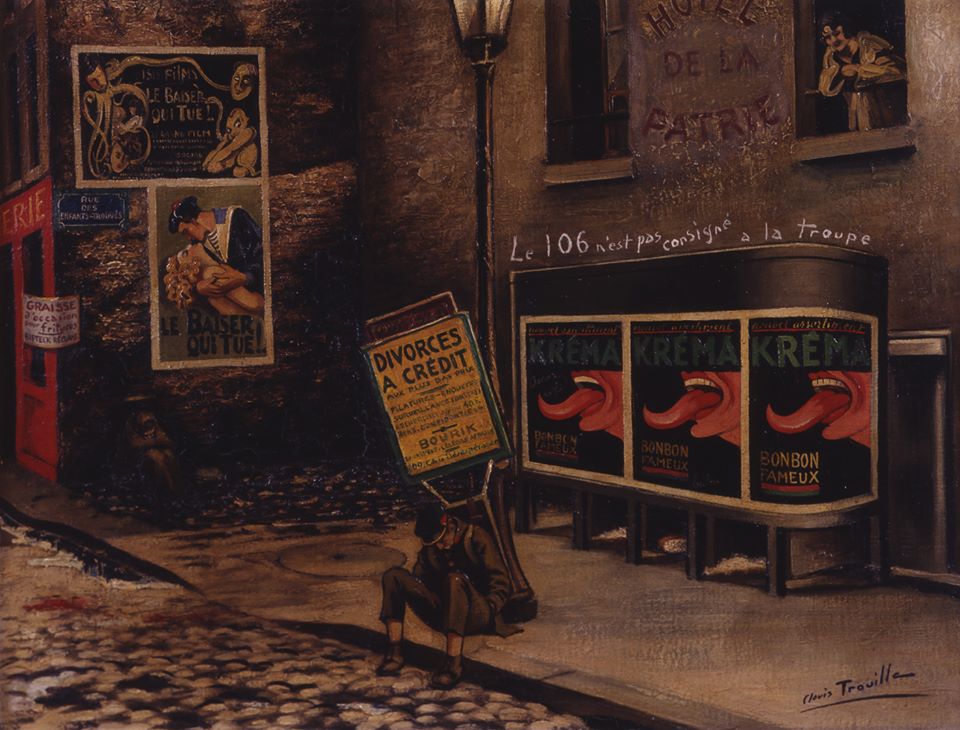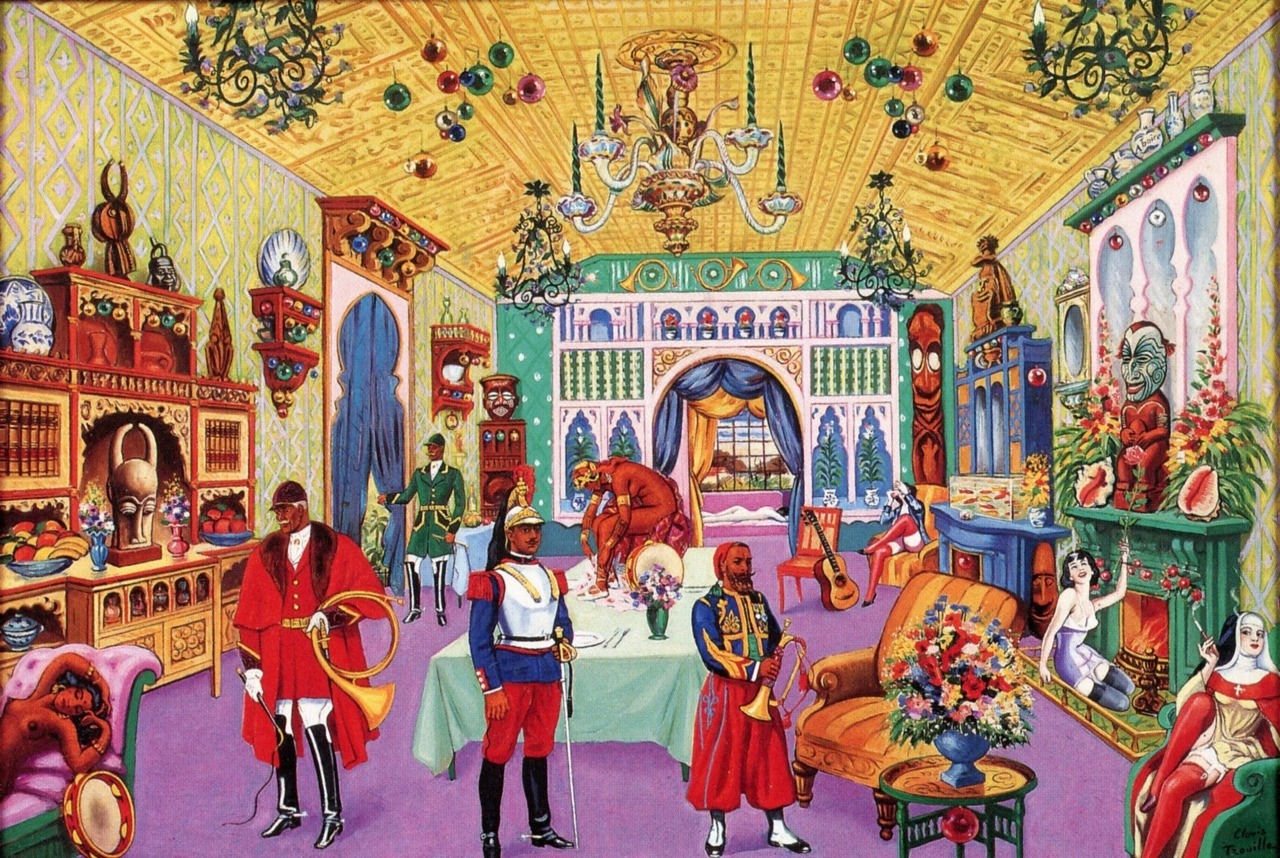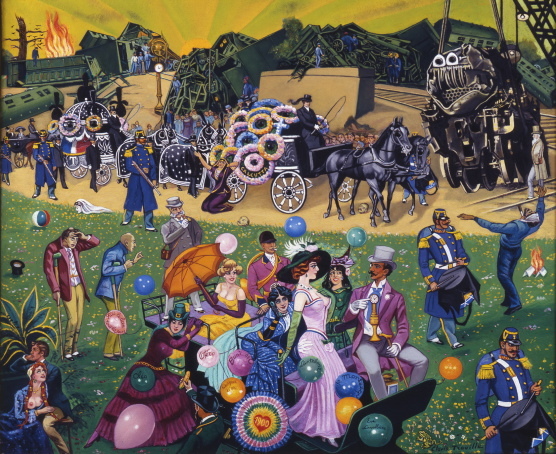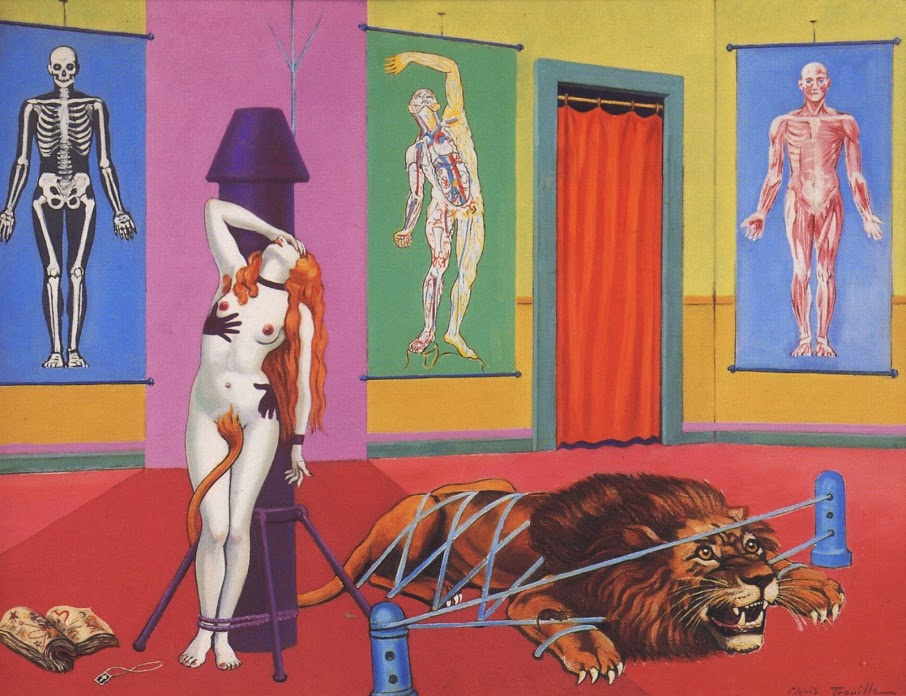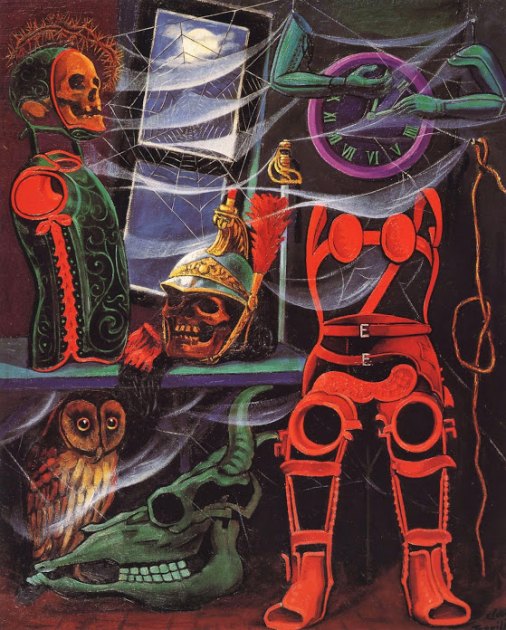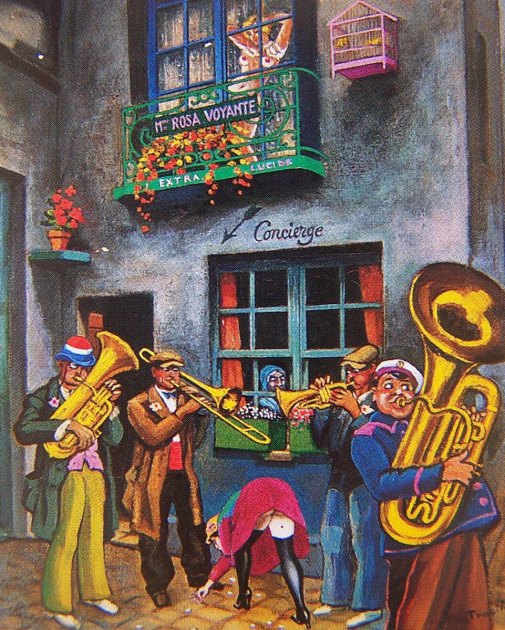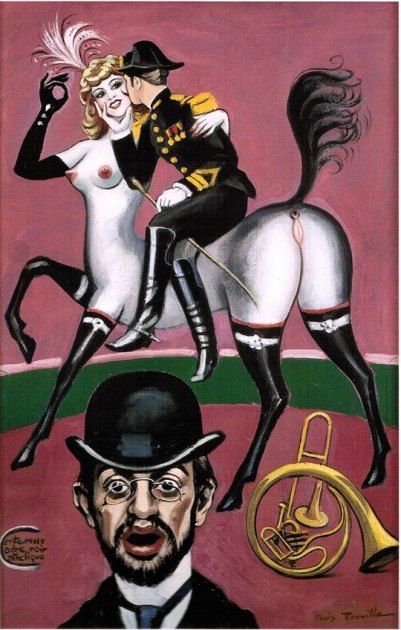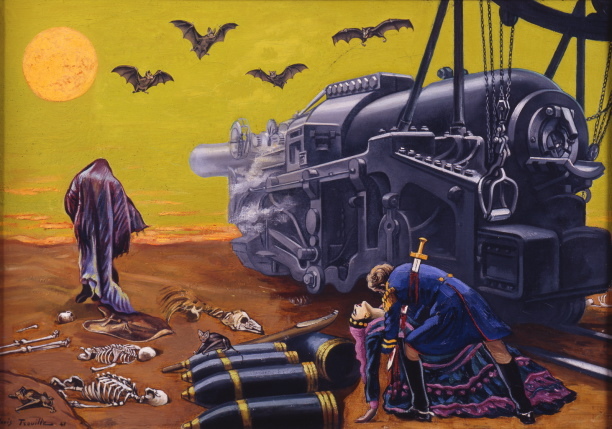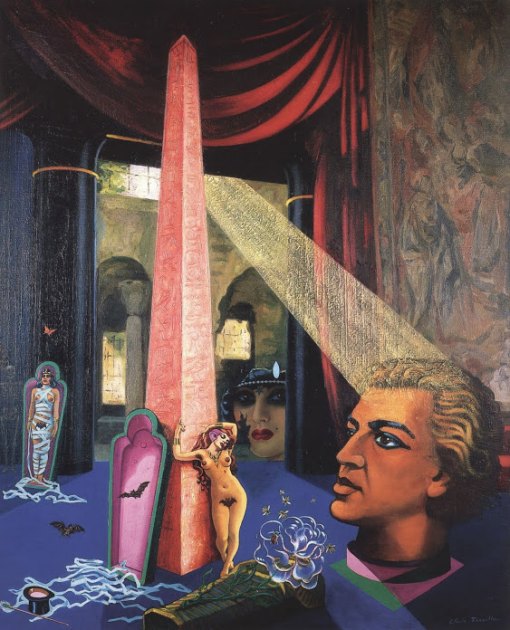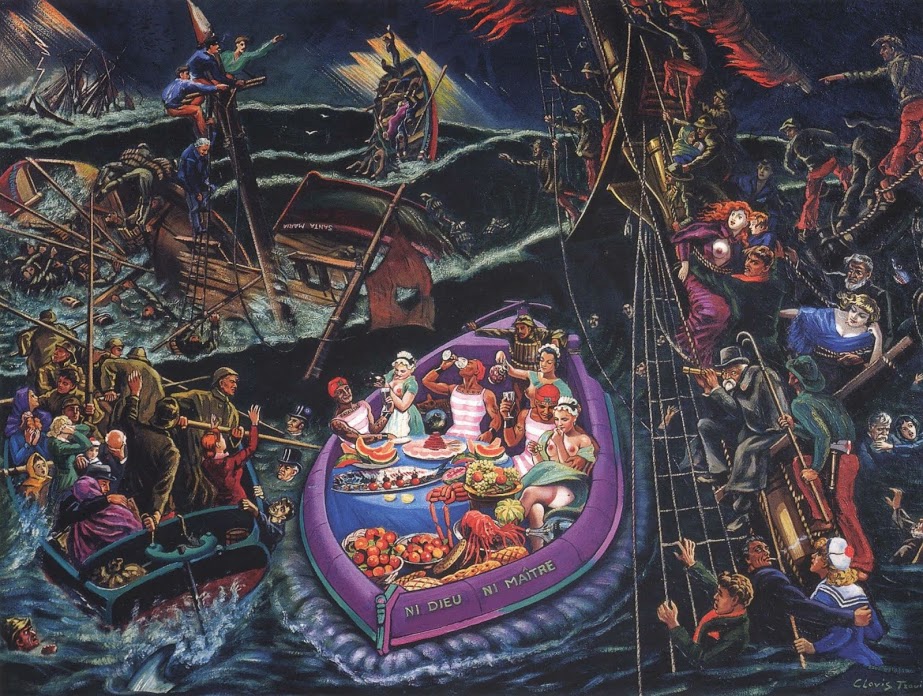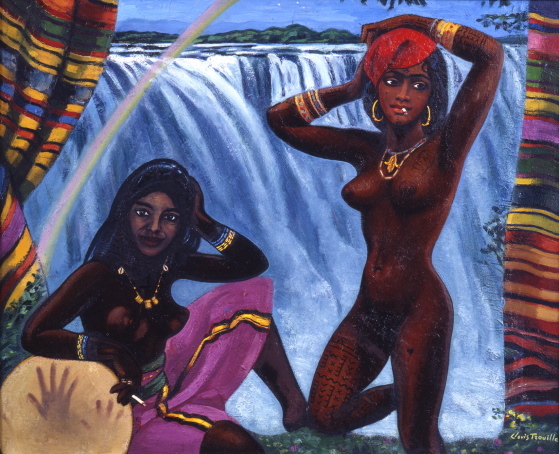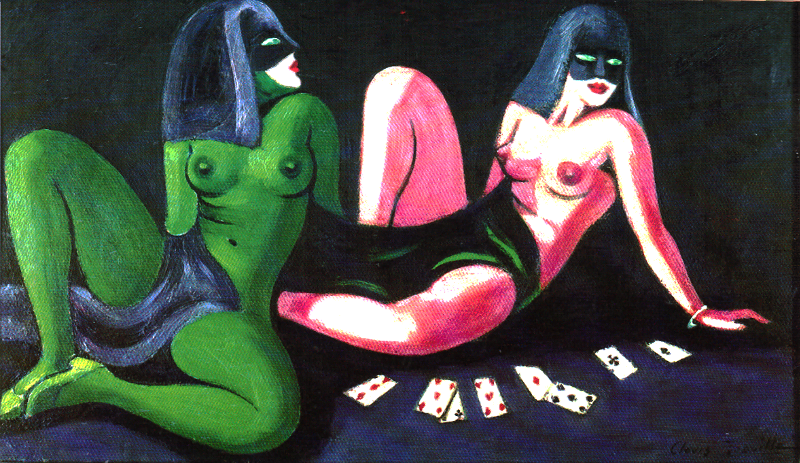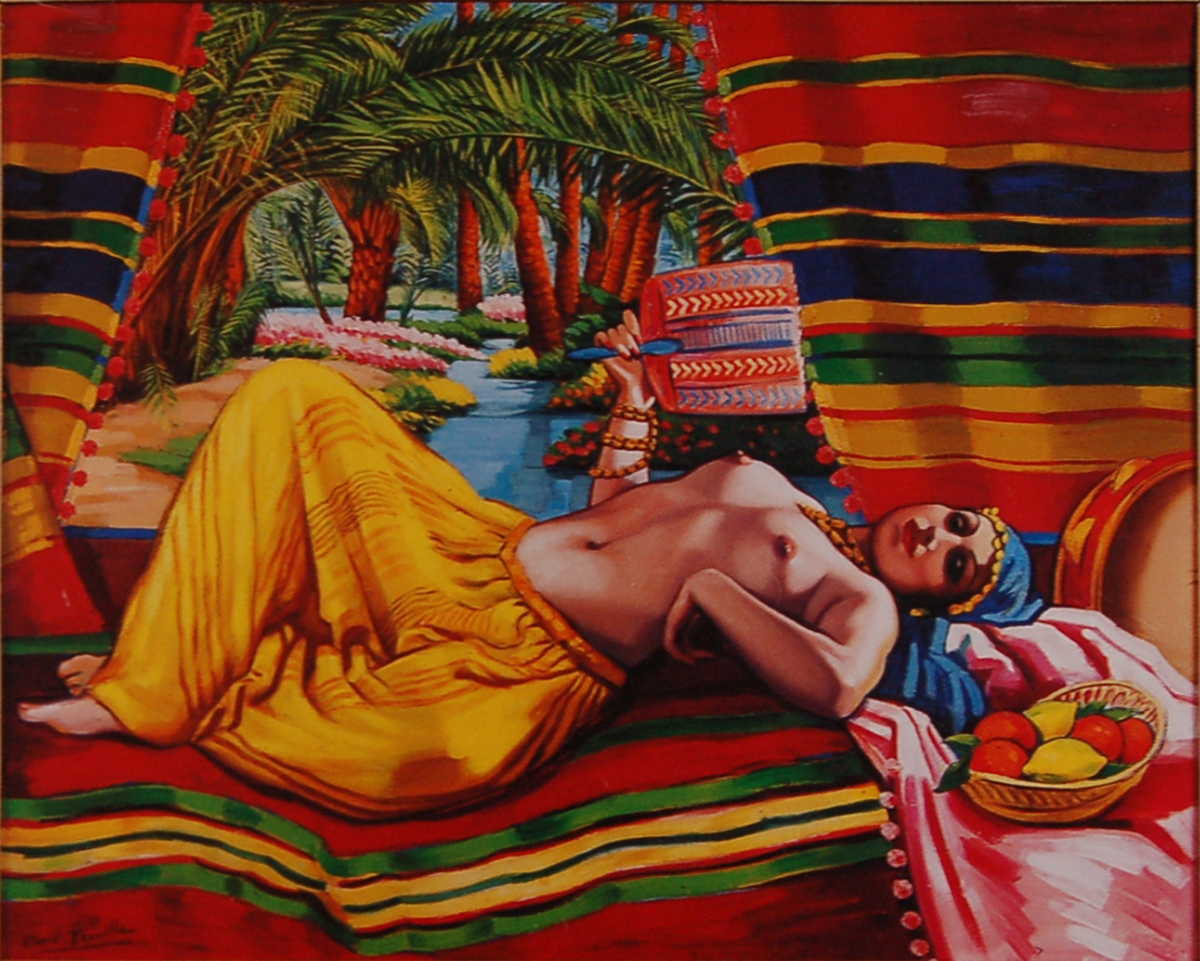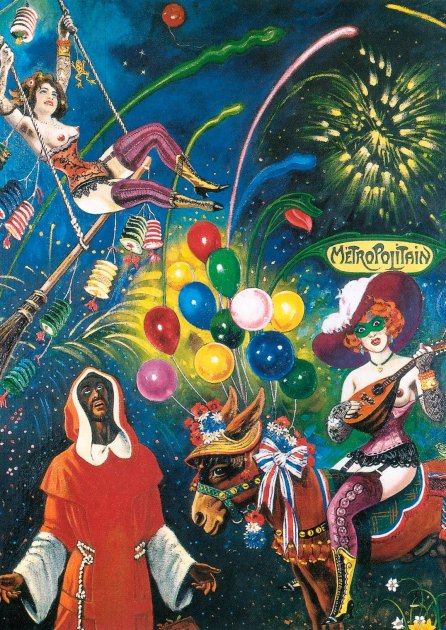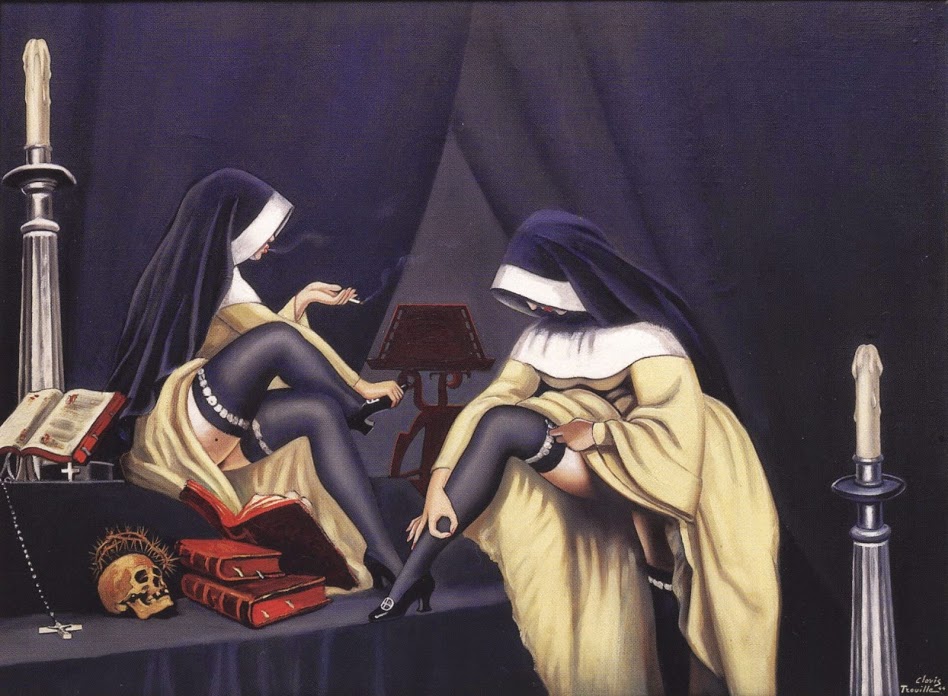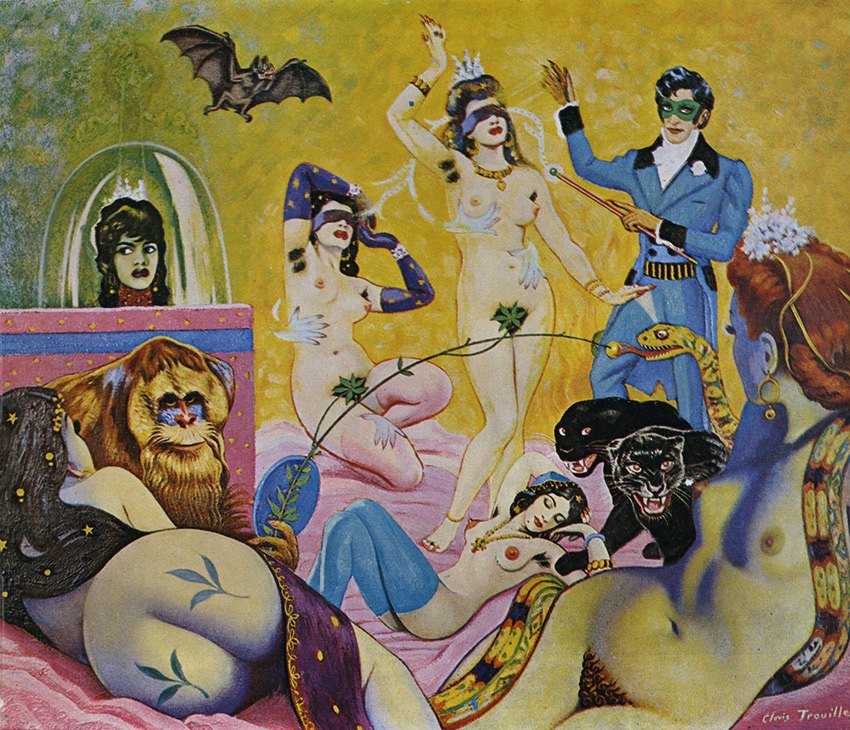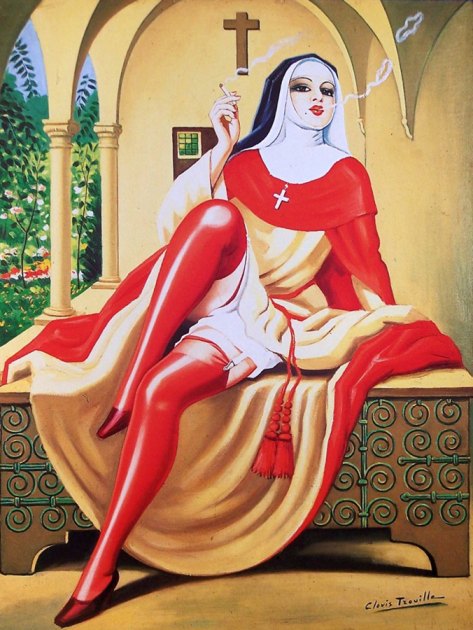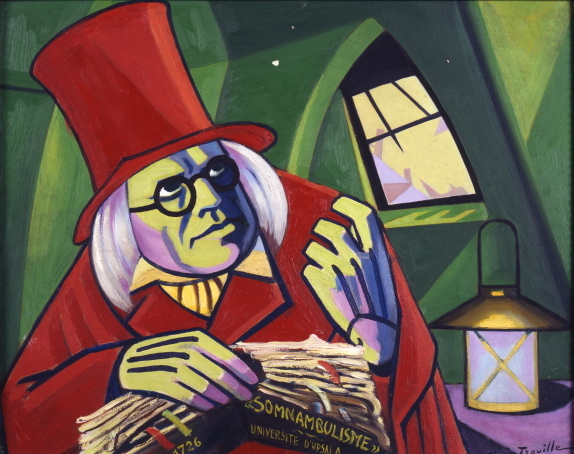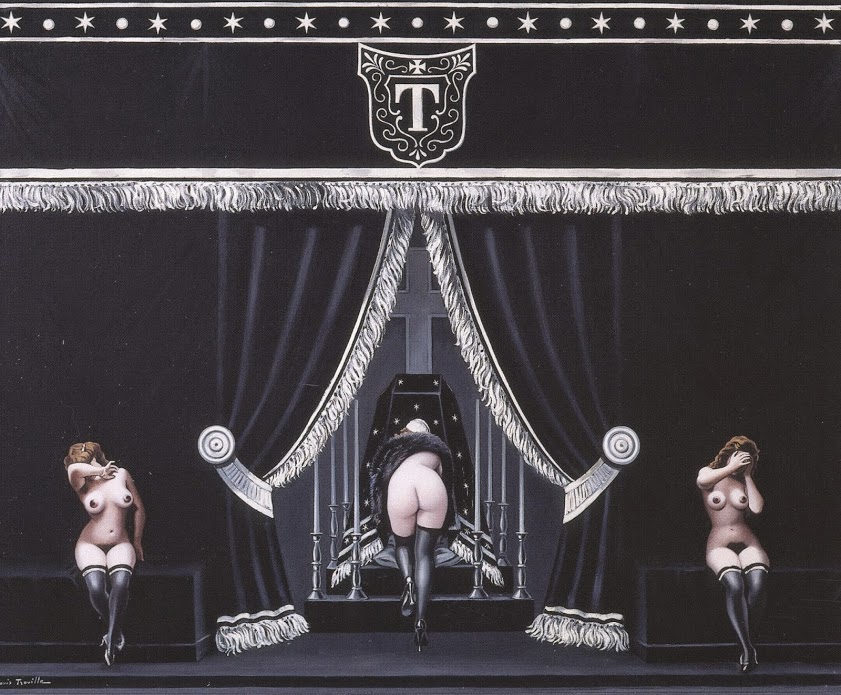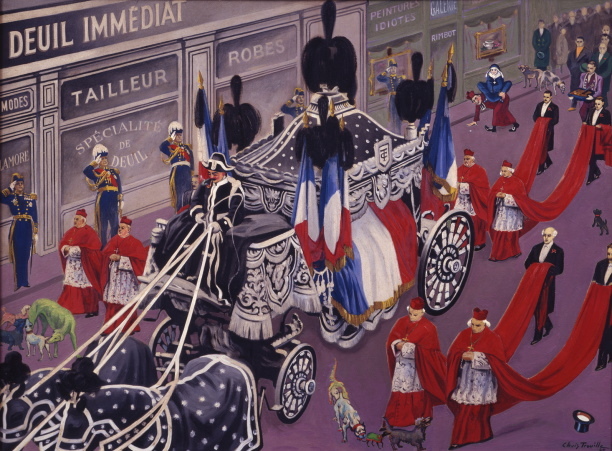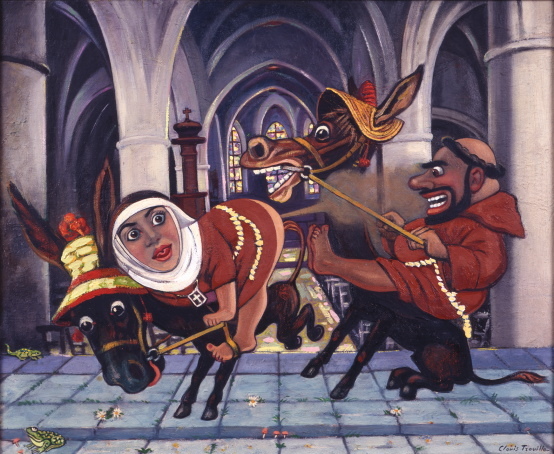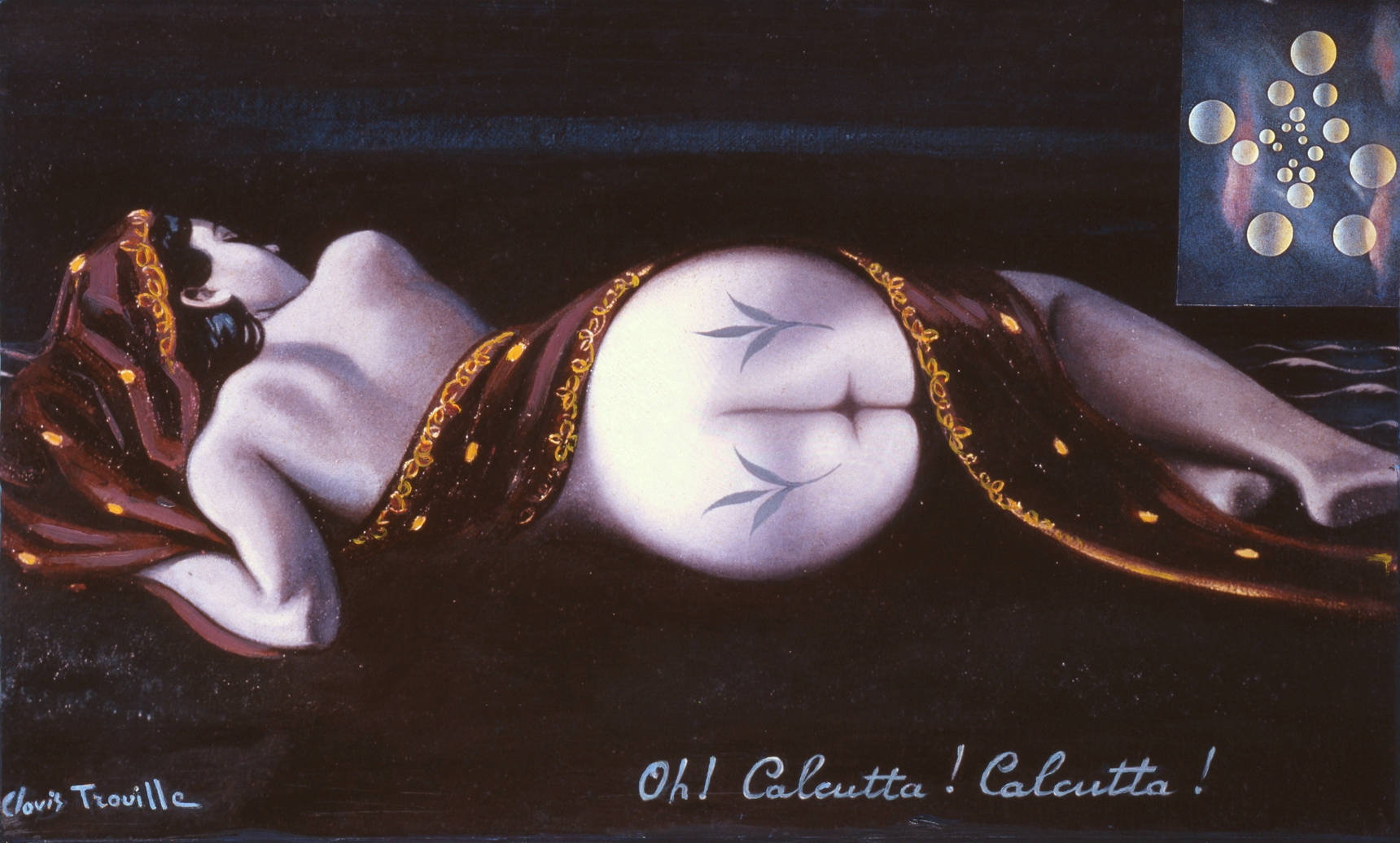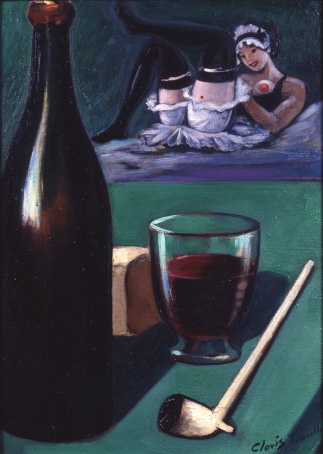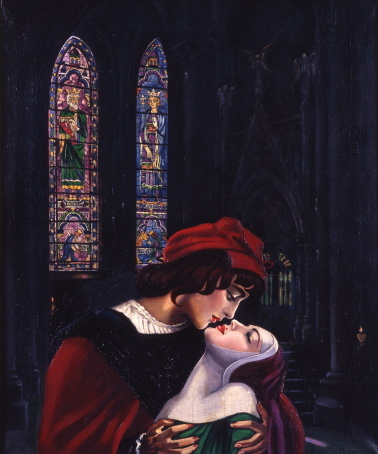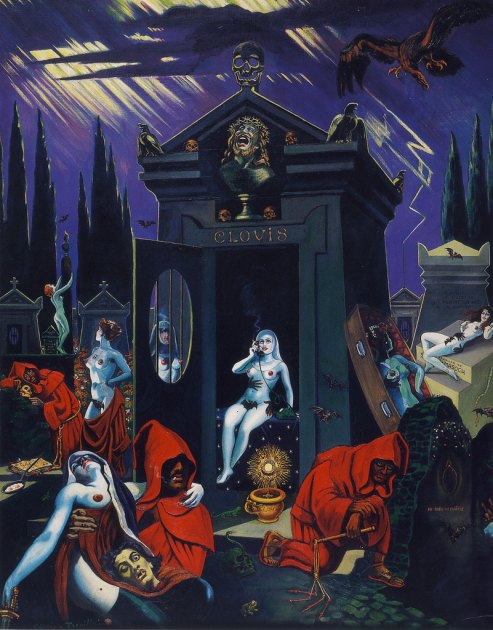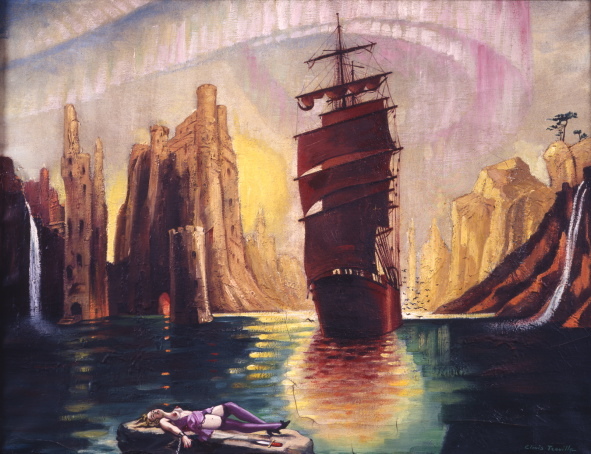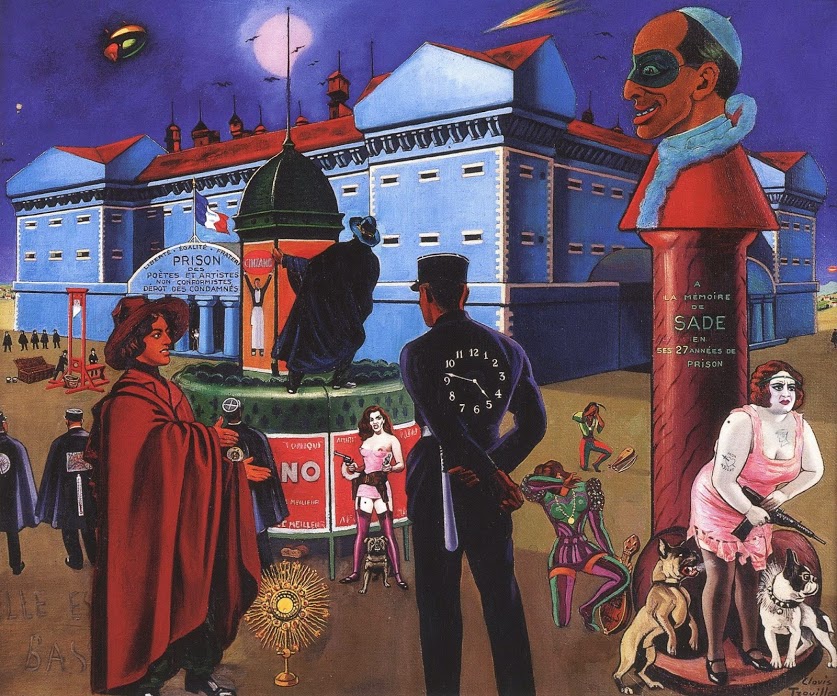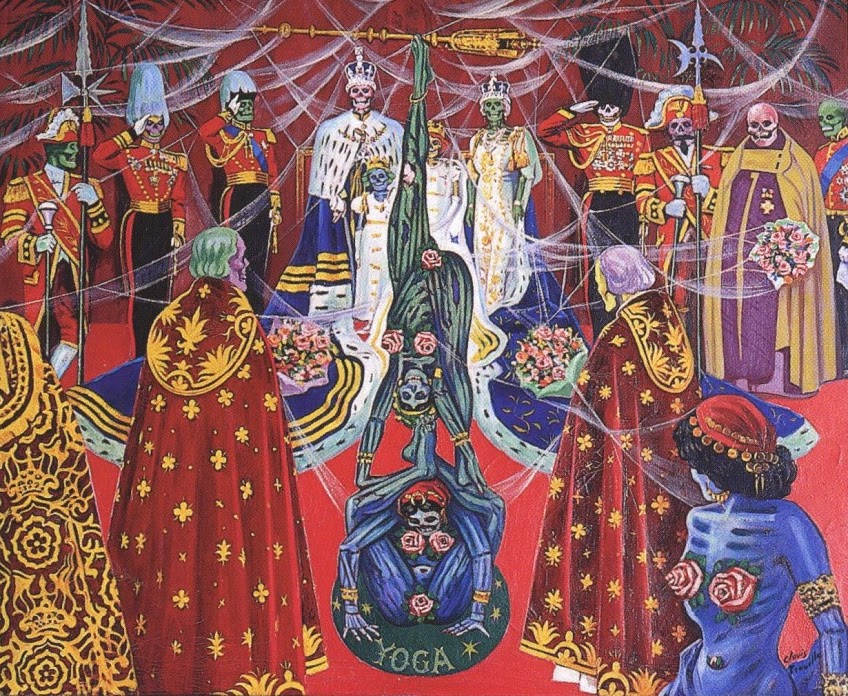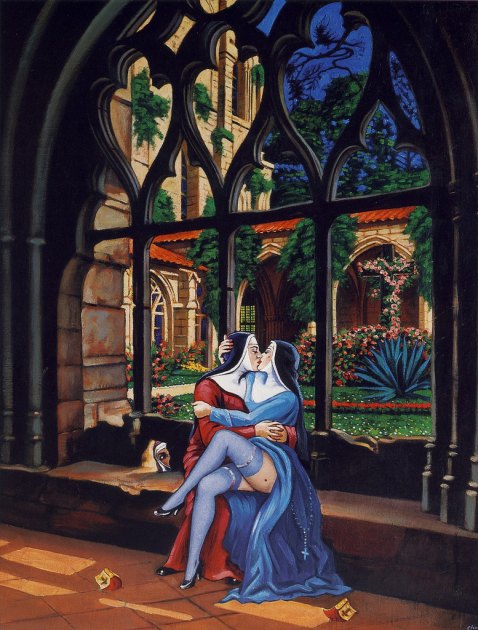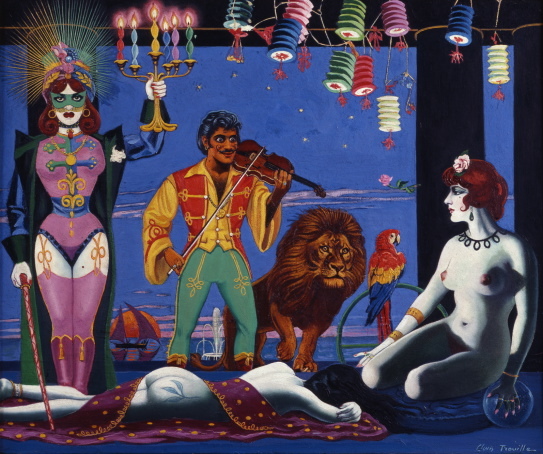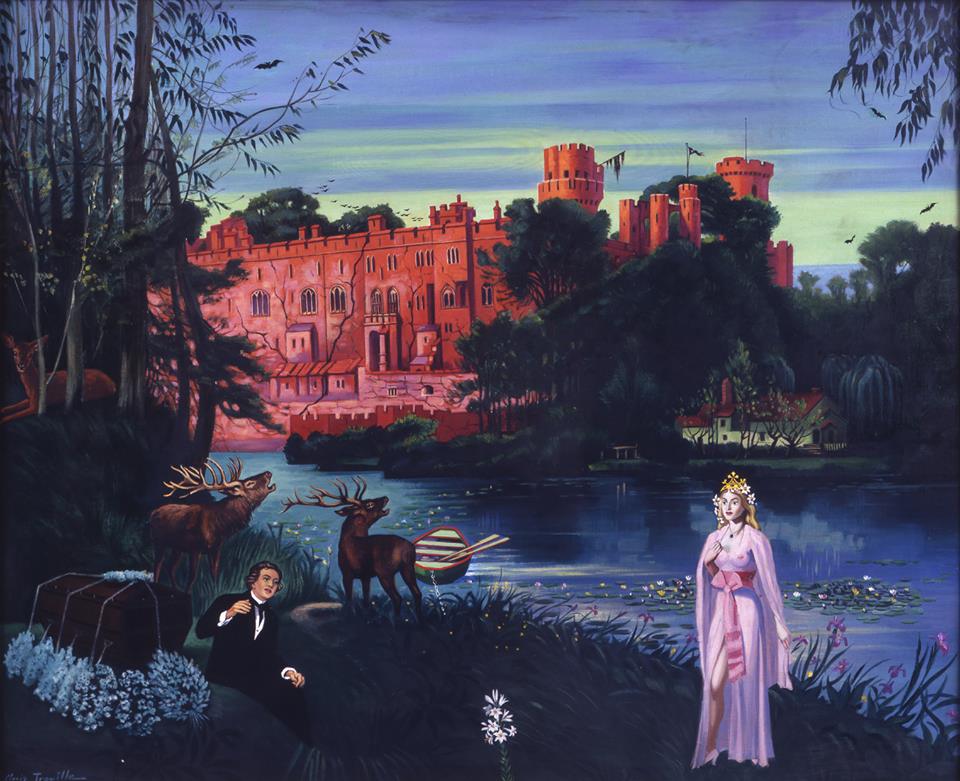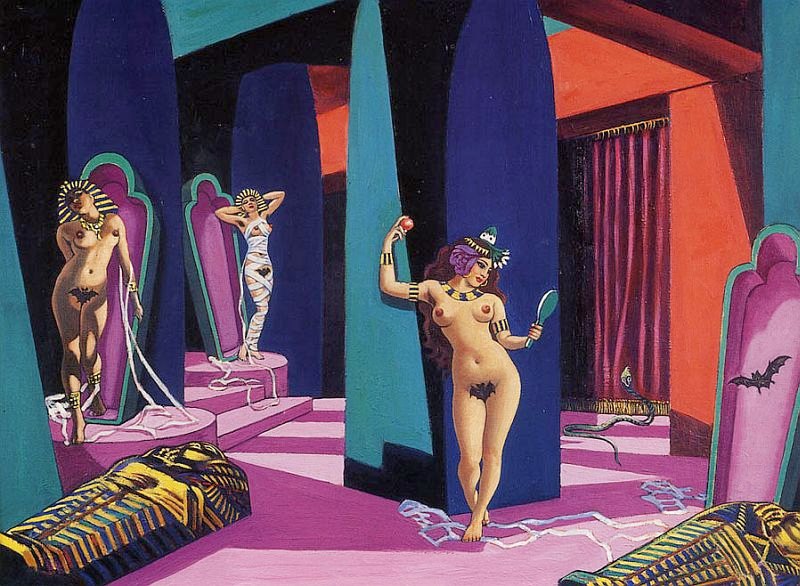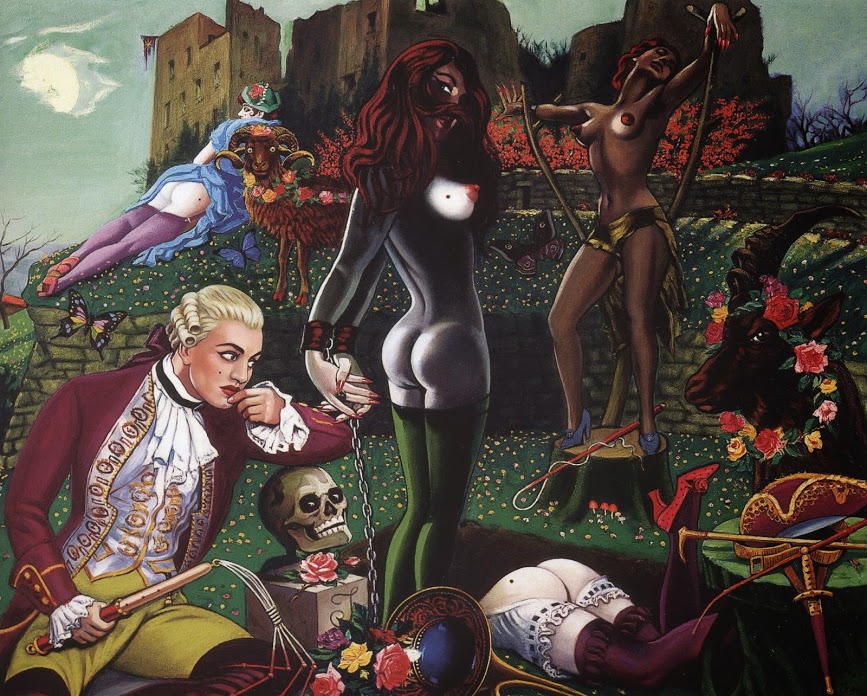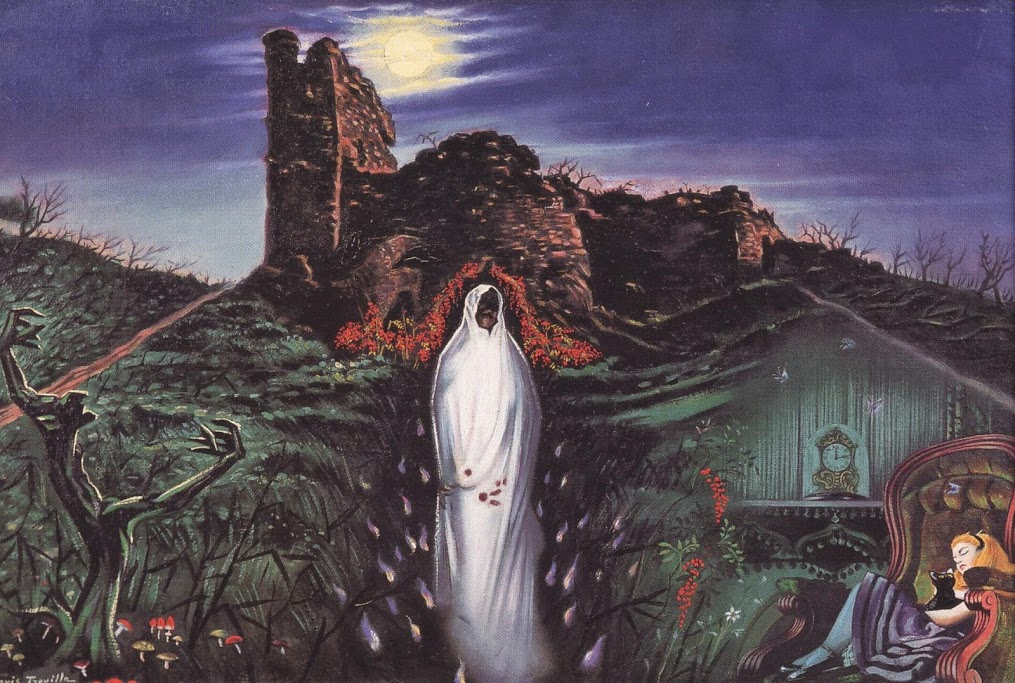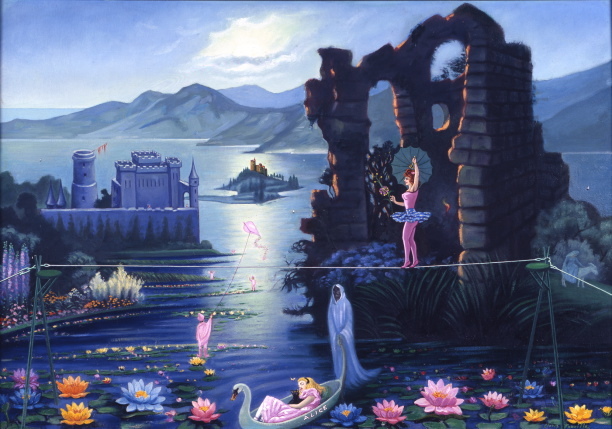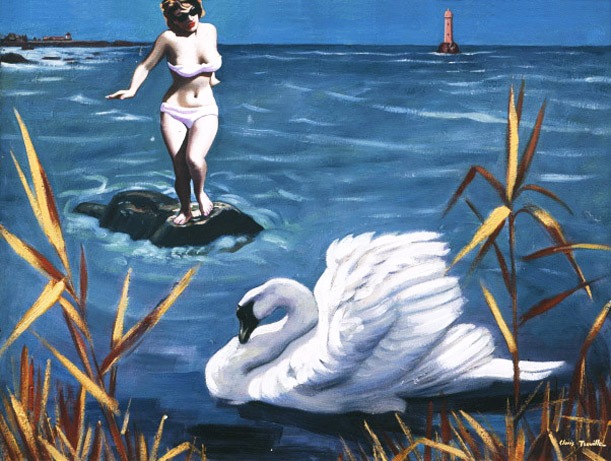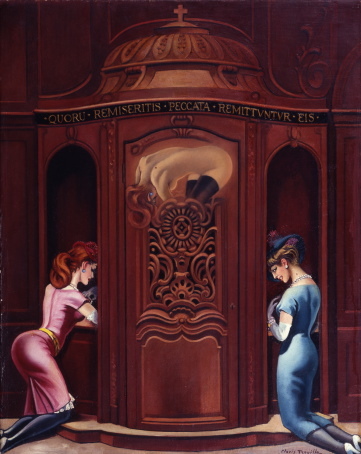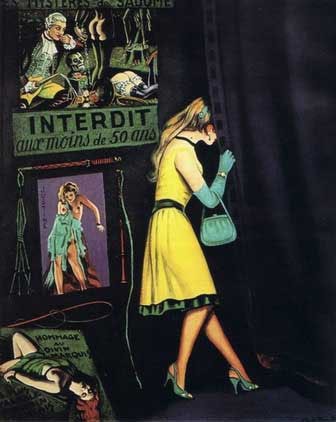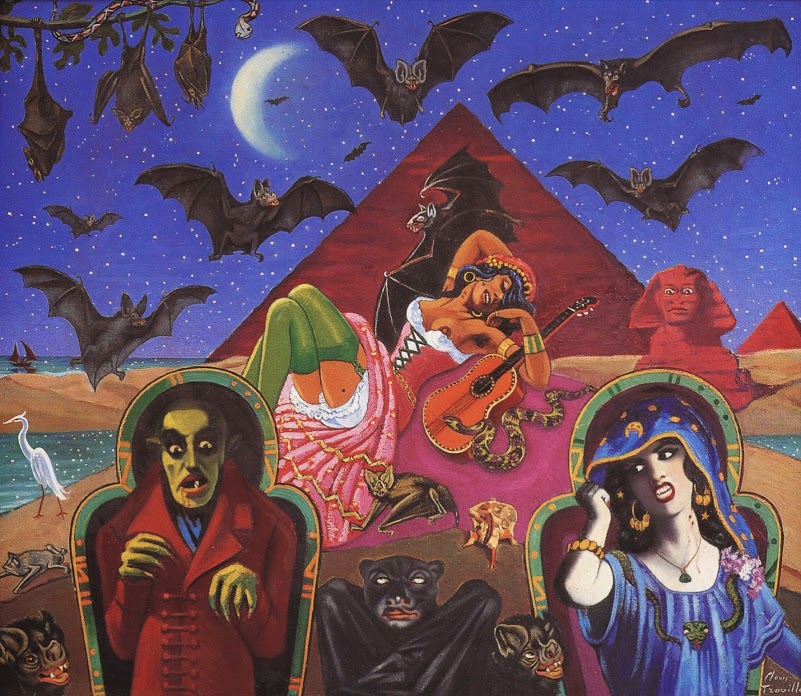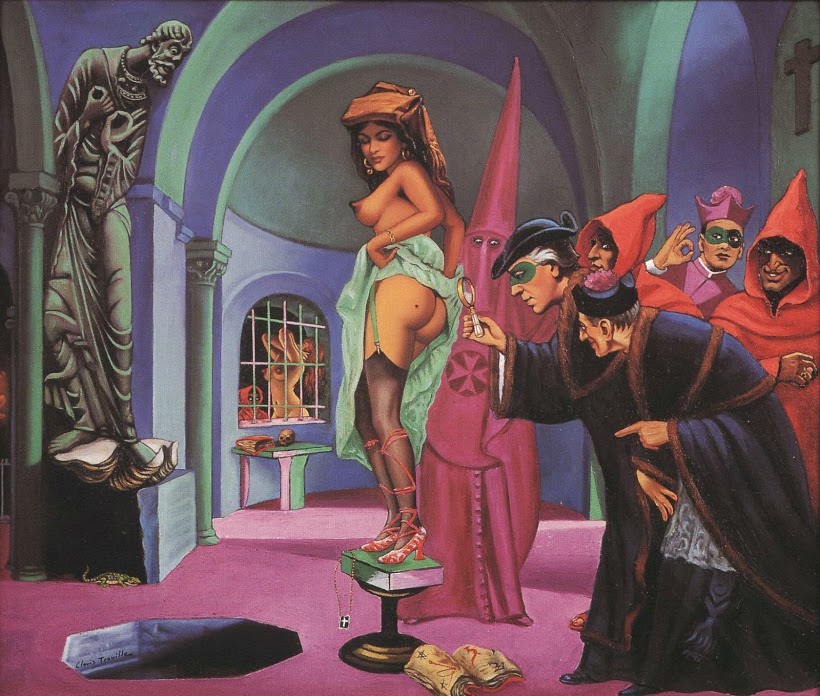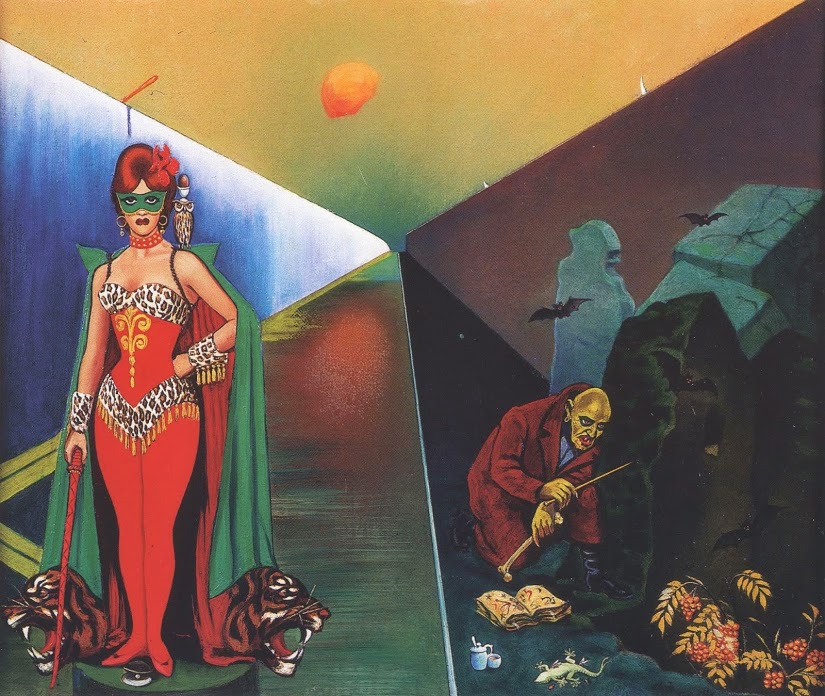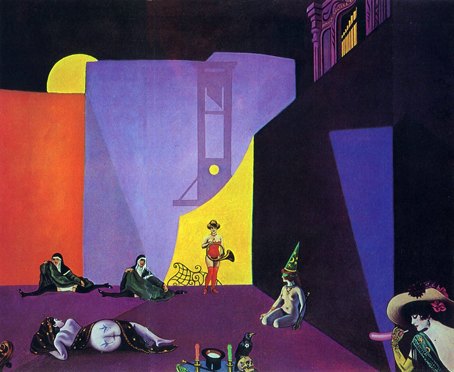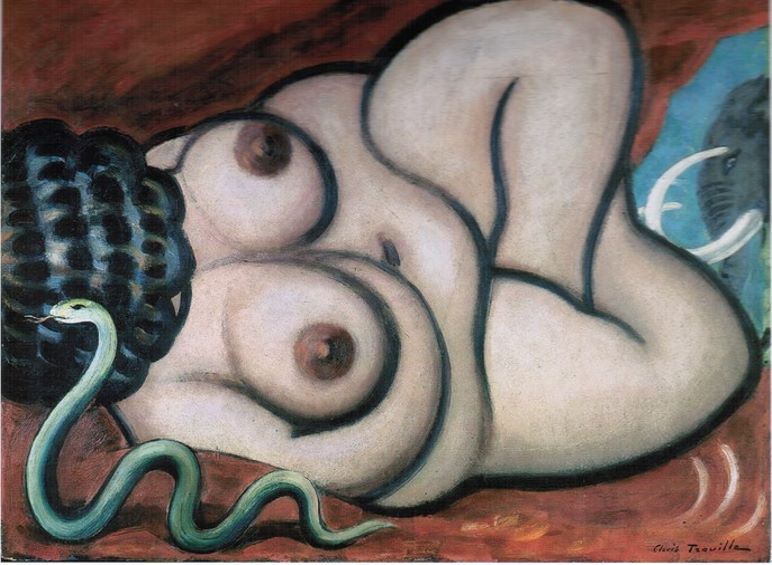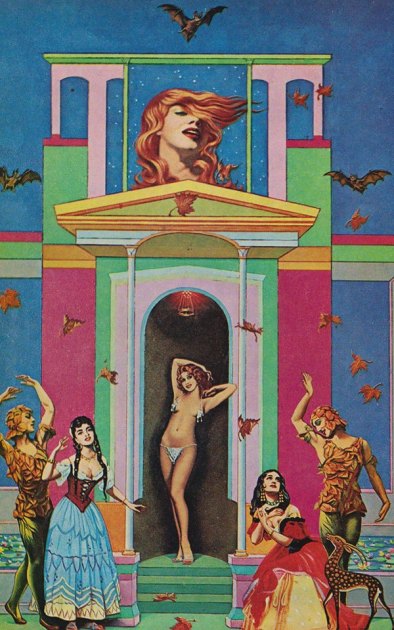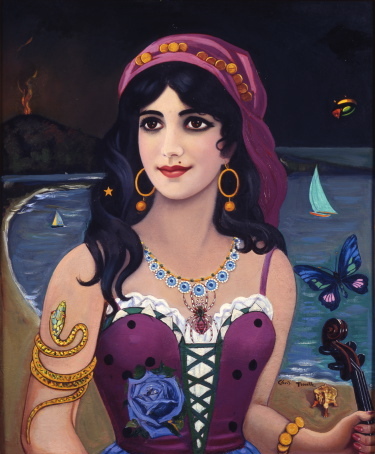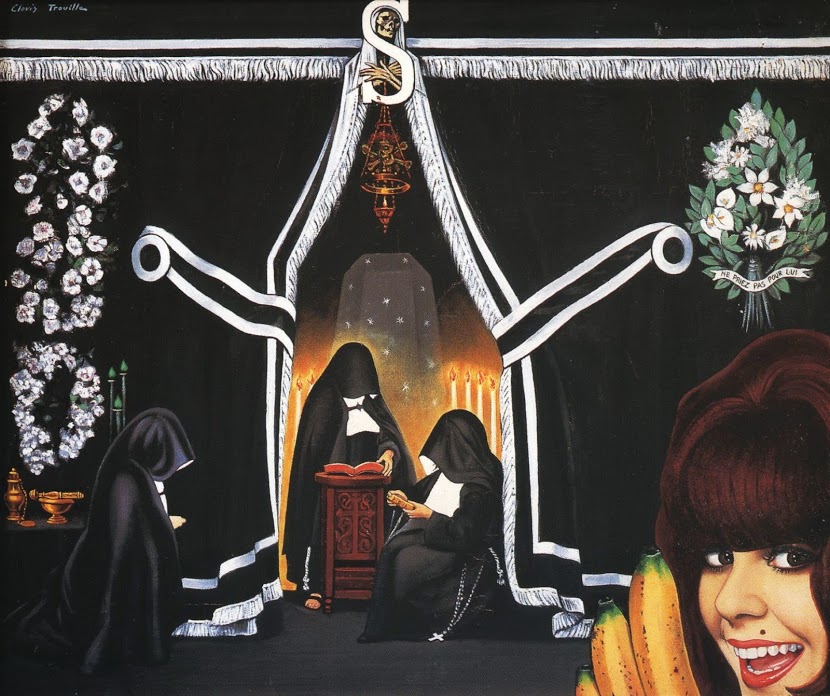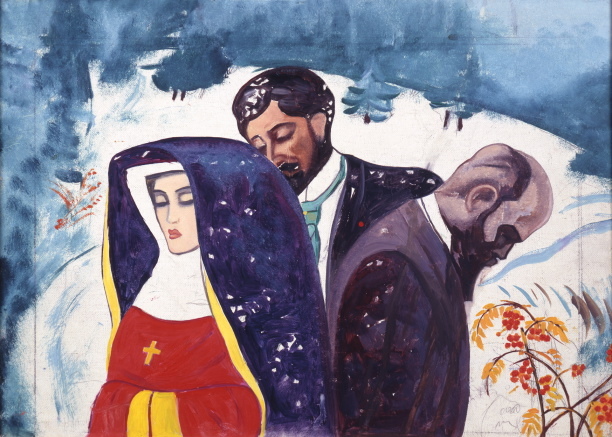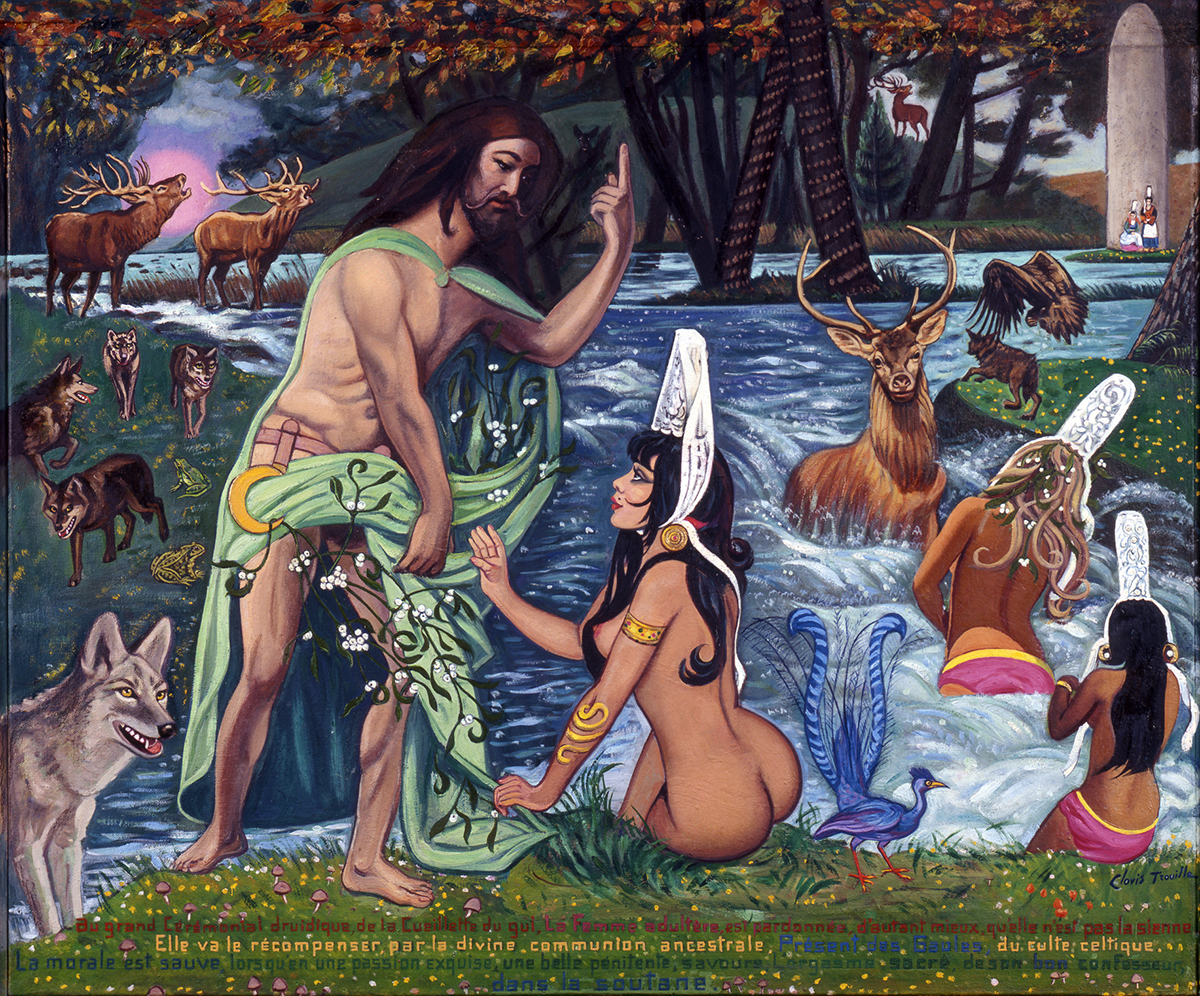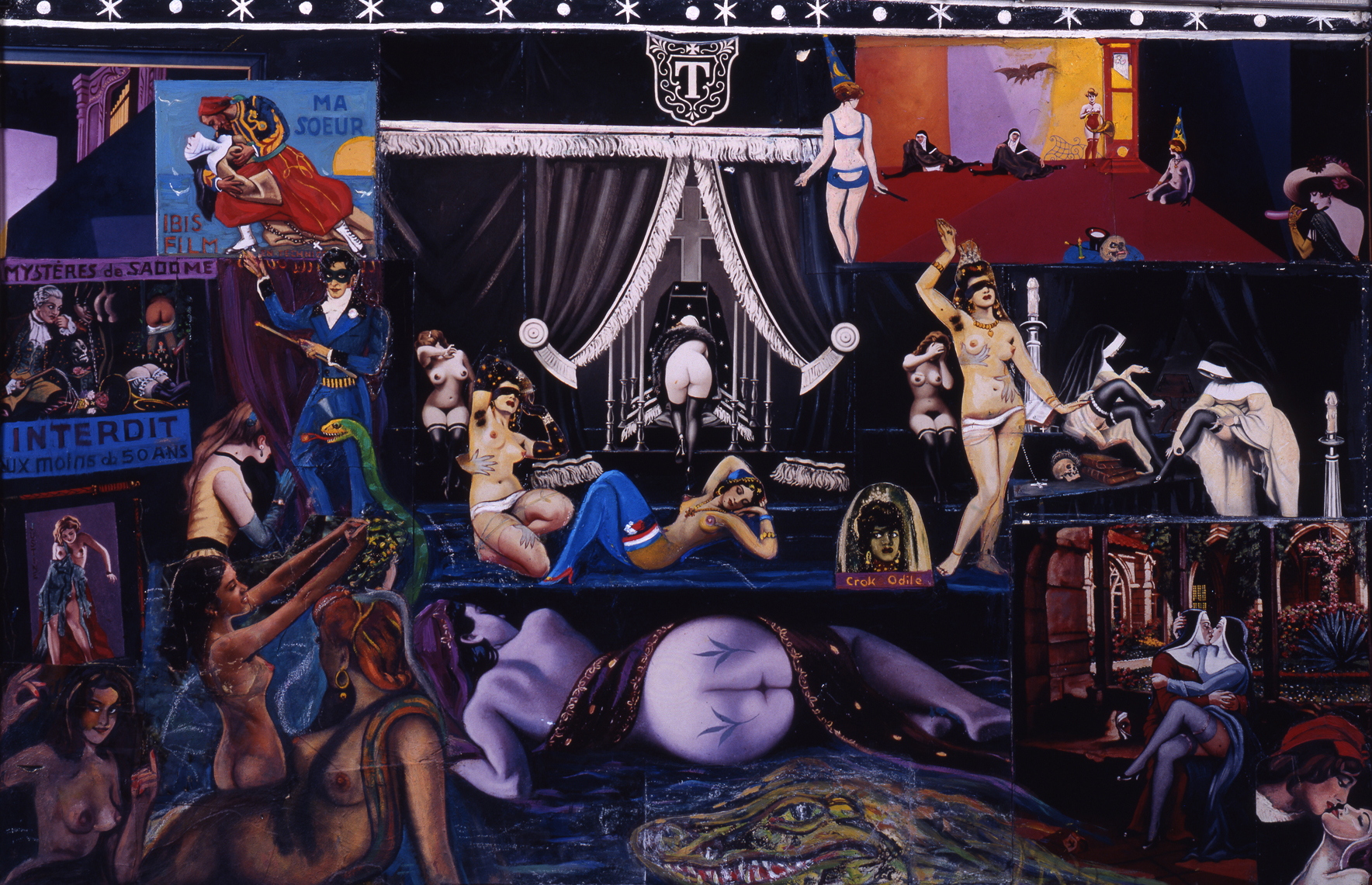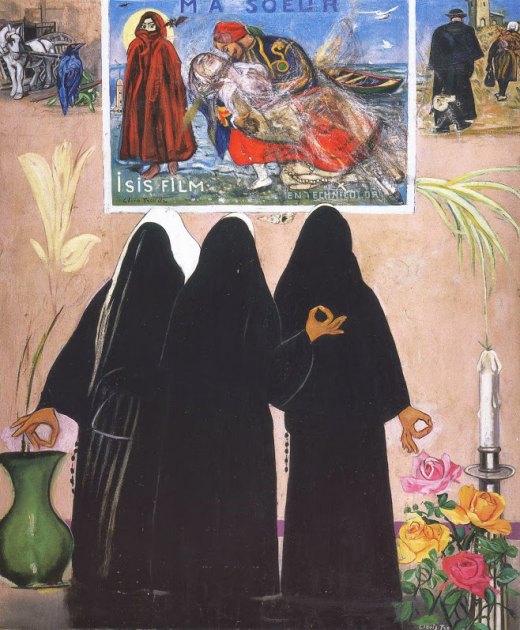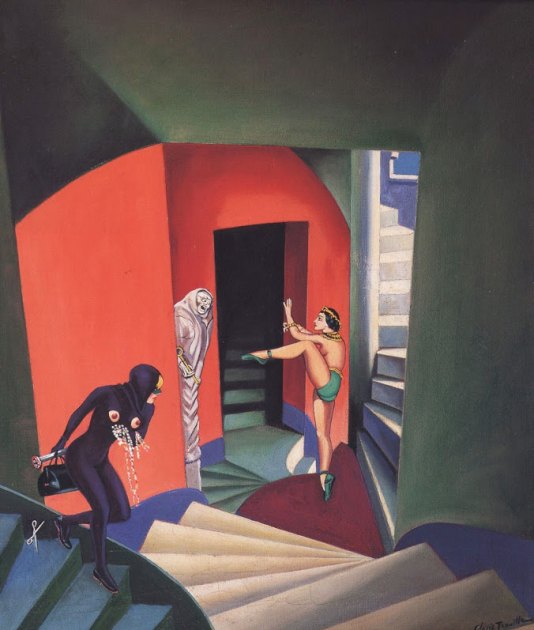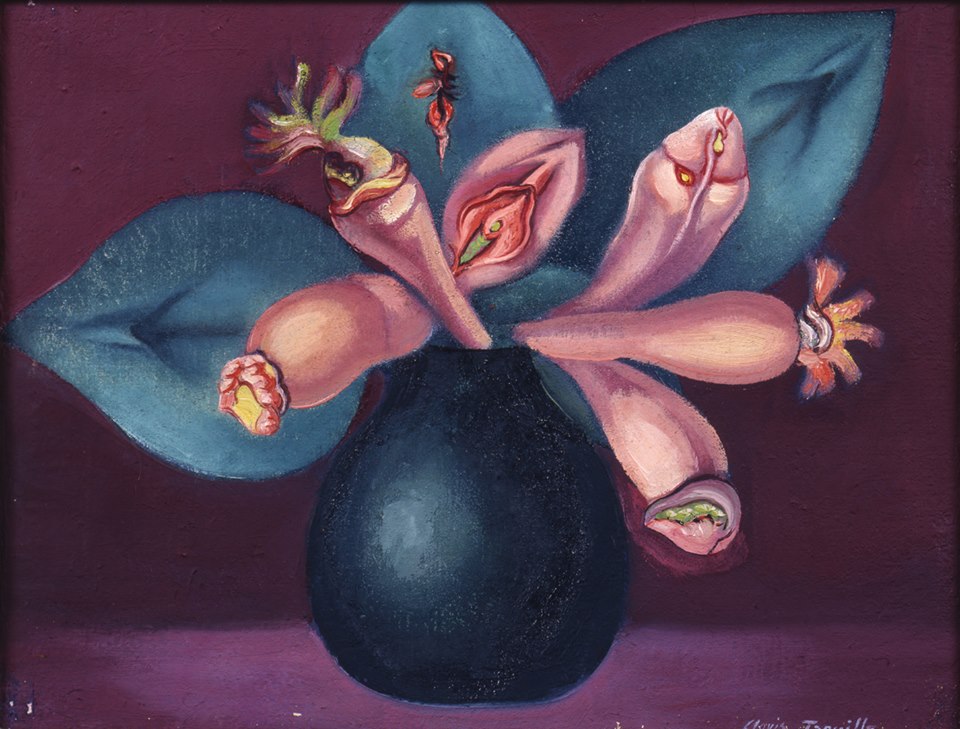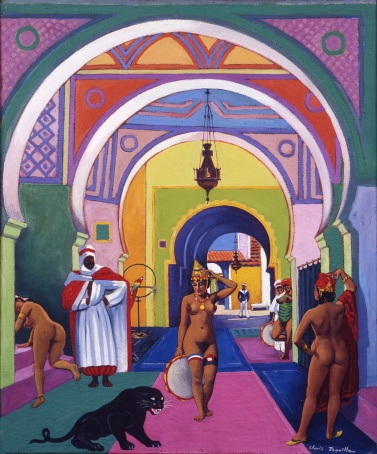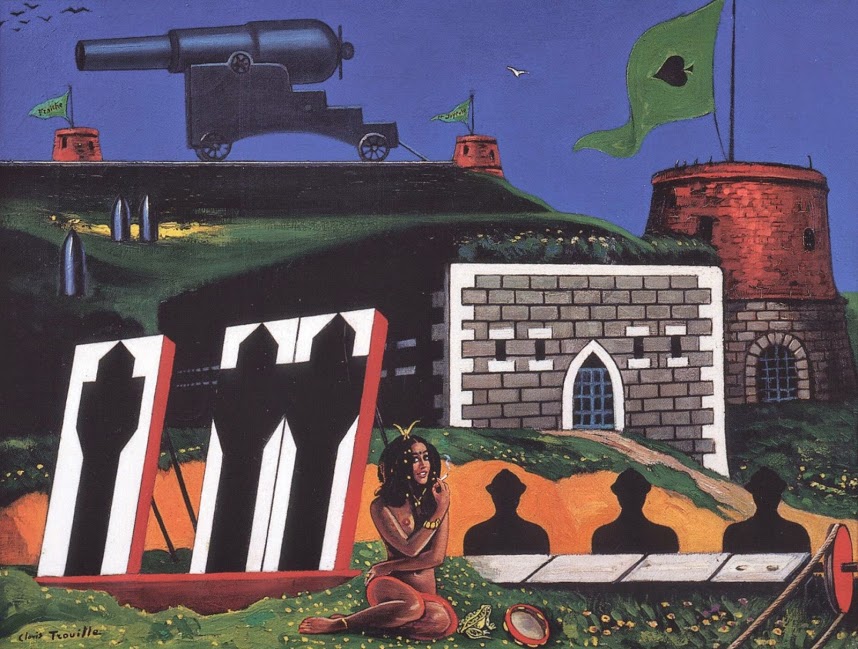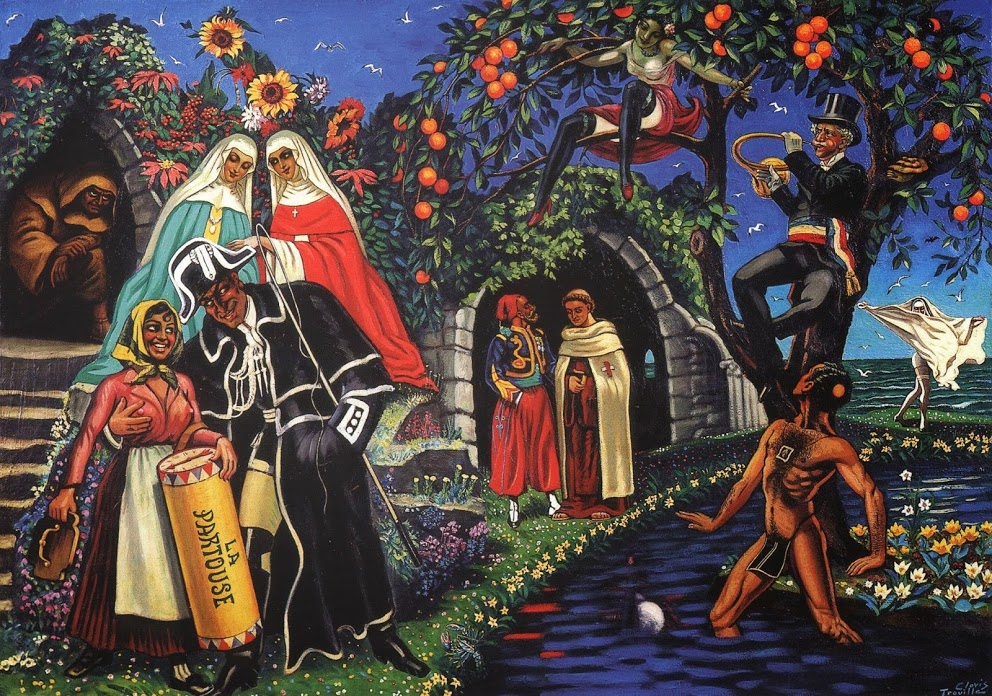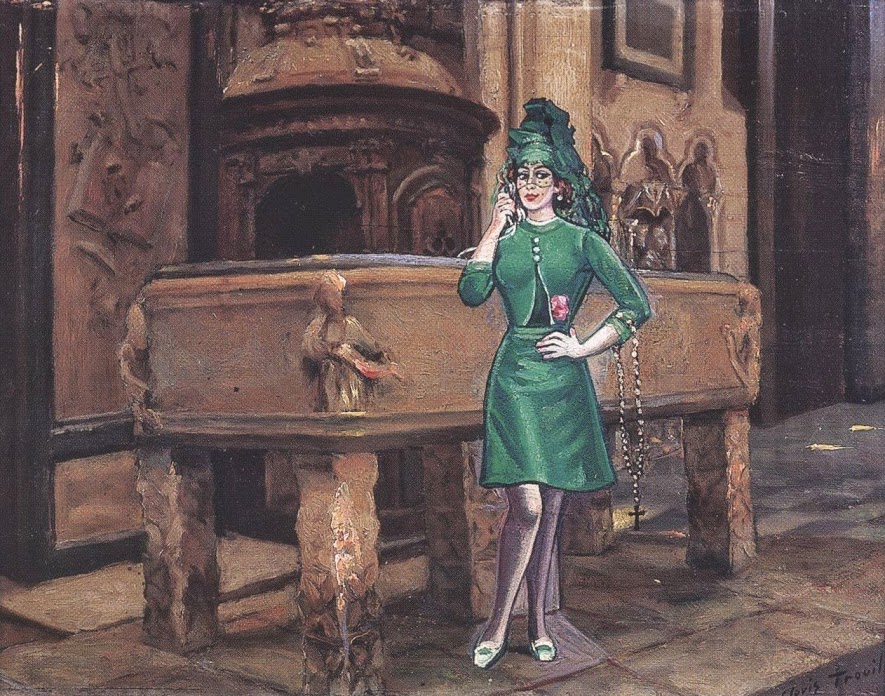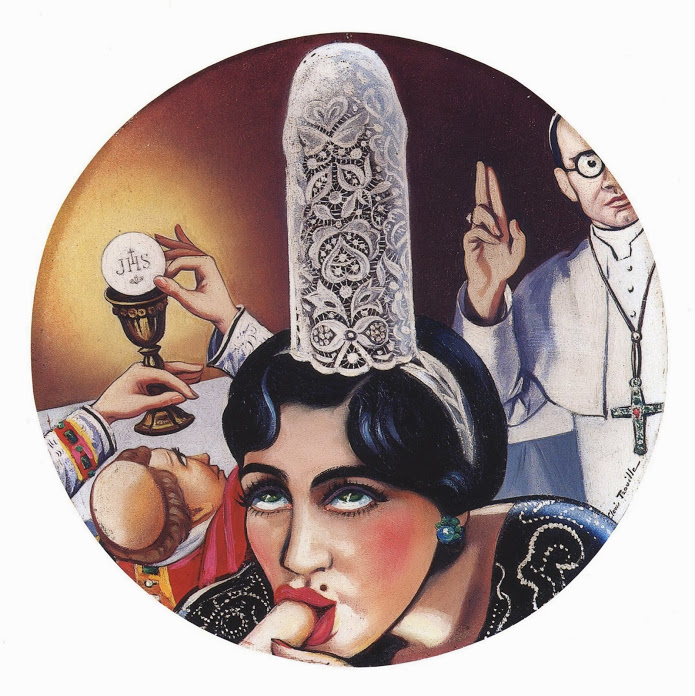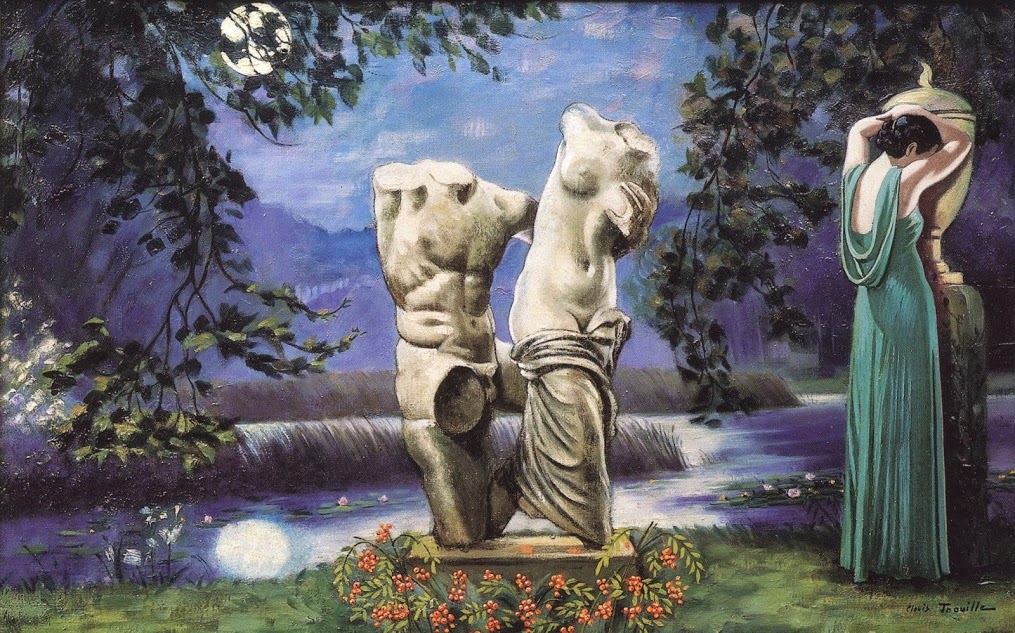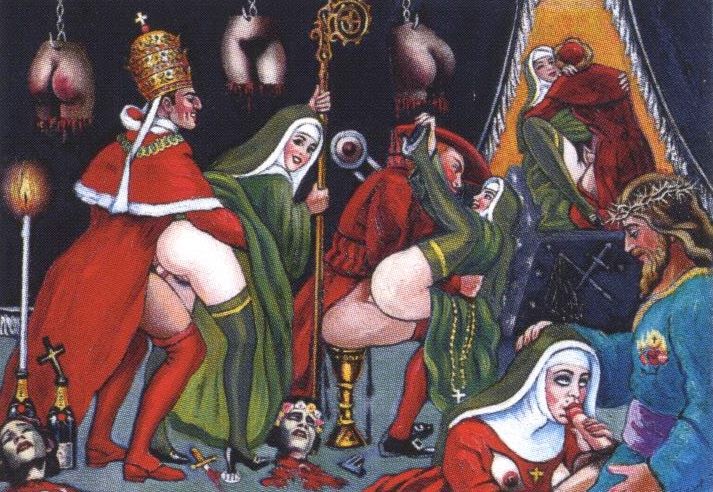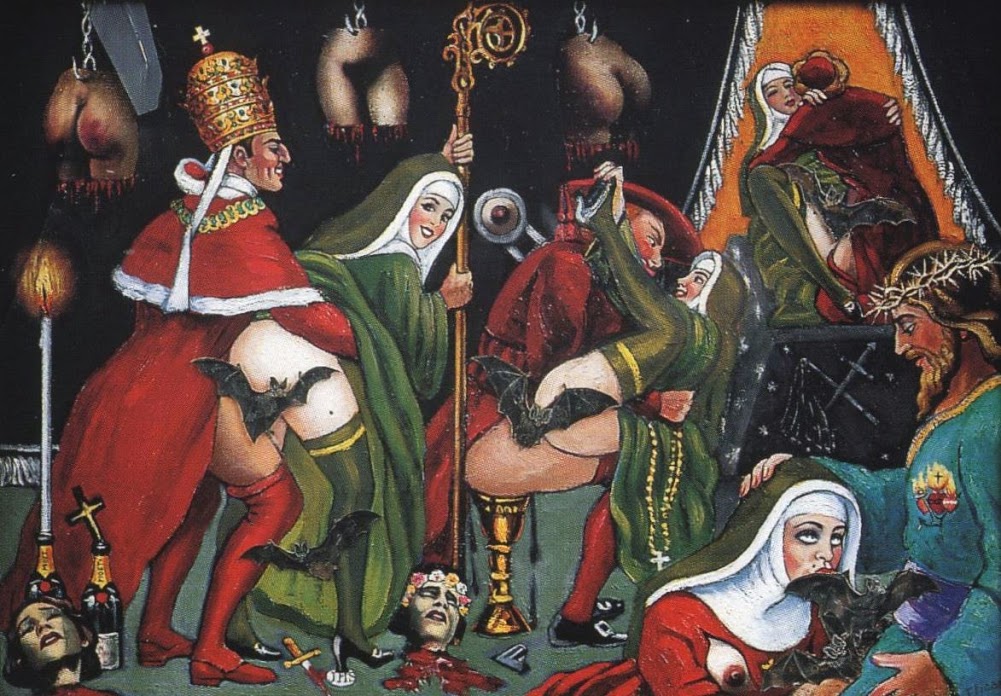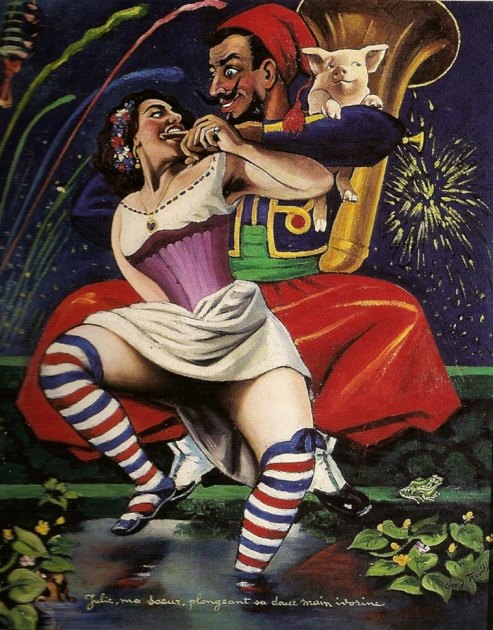 ---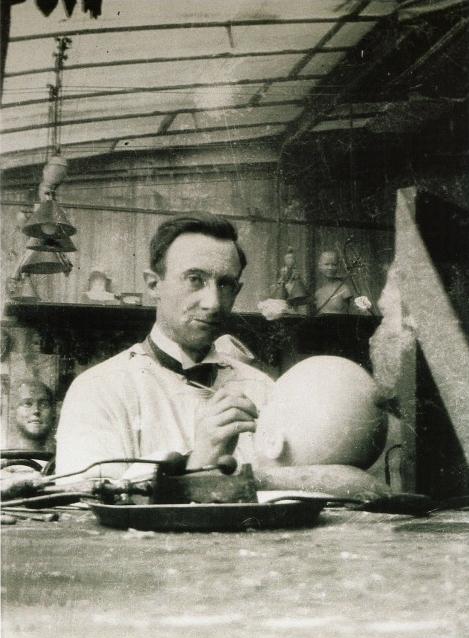 Clovis Trouille was not truly a surrealist, however, in 1930 Dali and Aragon discovered Clovis Trouille's anti-war painting Remembrance at the Salon of revolutionary painters and writers. André Breton considered him "the grand master of anything goes", and offered to exhibit his works in his gallery but he refused for fear of being labelled in that way.
He was born in 1889 in La Fère, the Picardie region of France and from 1905 to 1910 he studied at the École des Beaux-Arts in Amiens, and in 1907 his painting The Blonde girl took first prize of Fine Arts of Amiens. Along with painting Trouille studied fashion and advertising, and worked as a designer for chez Draeger. His experiences on the front in the First World War gave him a lifelong hatred of the military and turned him rather anarchistic.
Trouille regularly exhibited his work at fairs and small independent shows but made few sales and instead he worked at a department store in Paris restoring and decorating their mannequins. Trouille always wanted to remain independent from the mainstream galleries. In 1947 he broke from tradition and took part in the International Exhibition of Surrealism organized by André Breton and Marcel Duchamp at the Maeght Gallery in Paris, but it was twelve more years before he joined another major show, the Exposition Eros internationale Surréaliste at the Galerie Daniel Cordier in Paris.
Almost all of his life, he only painted in his spare time and his entire output was only around a hundred paintings. He often reworked these, often over decades, so it is very difficult to date many of Trouille's paintings.
Although Trouille did not take up Breton's offer of an exhibition, some of his paintings from the 1930s are in the surrealist style. The complaint of the vampires 1933 and Glory of 1937. Glory, as with Remembrance demonstrates his strong anti-war beliefs. When this was exhibited at tje Surrealism exhibition in 1947 Breton wrote this note "To my dear friend Clovis Trouille who paints with hot coals."
In the 1940s and 50s seems to have decided to focus on satirising religion and produced a series of irreverant anti-clerical paintings usually with an erotic, often, pornographic, twist. Thus An italian nun smoking a cigarette of 1944.
He was not entirely taken up with poking fun at organised religion but created some interesting paintings such as Alice's Dream but he is perhaps now best known for his reclining nude shown from behind entitled Oh! Calcutta, Calcutta! created in 1946. Some twenty years later this was chosen as the title for the famous and contraversial 1969 musical revue by Kenneth Tynan.