The Surrealism Website
Christopher Ulrich (1972 - )


---
---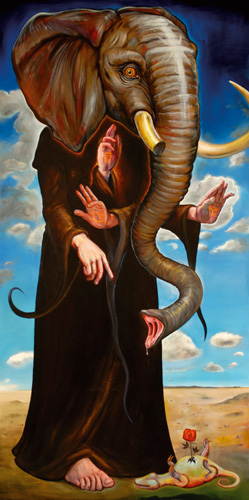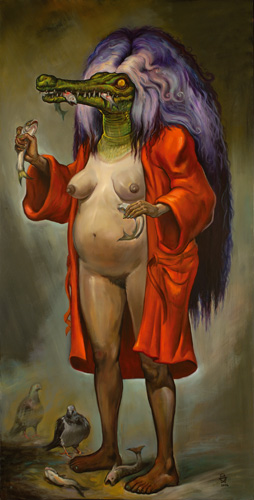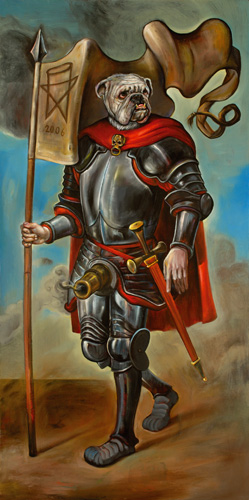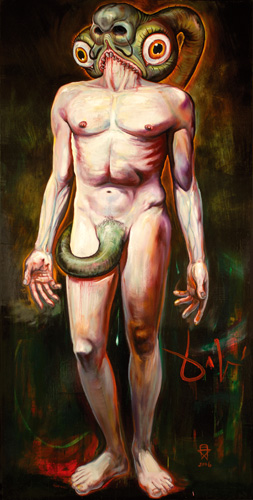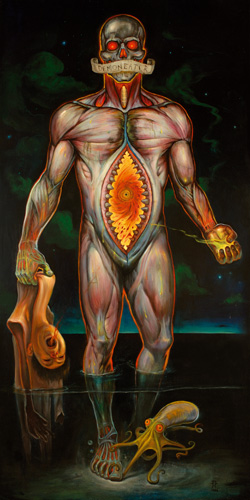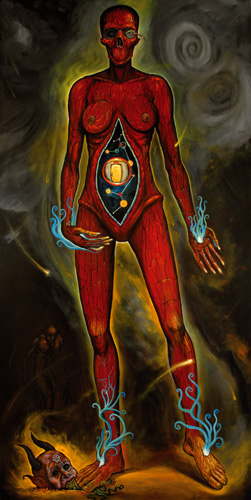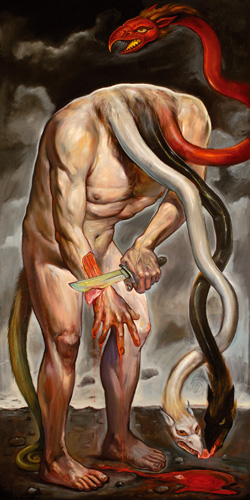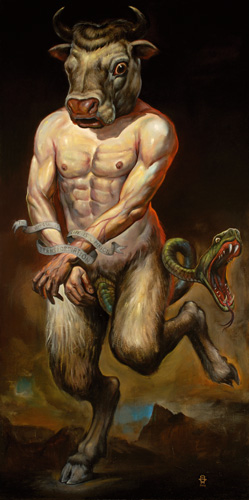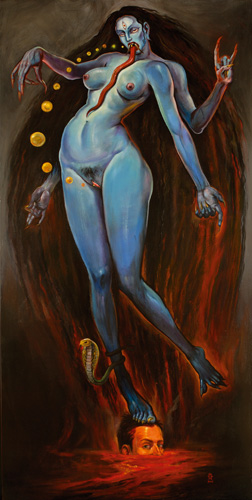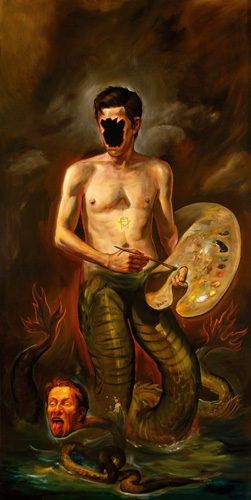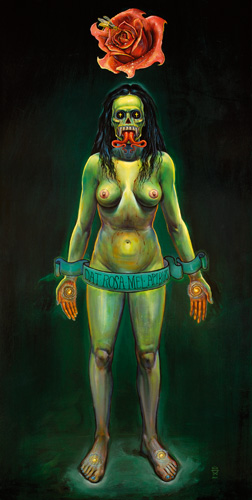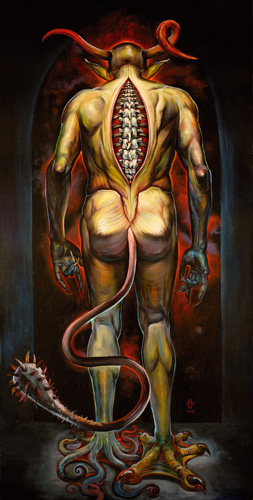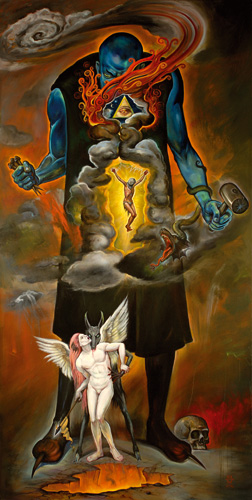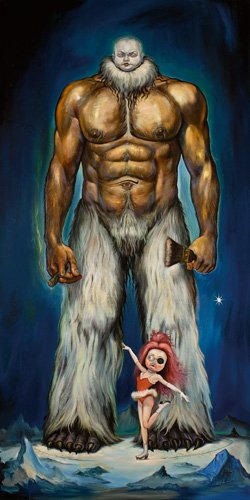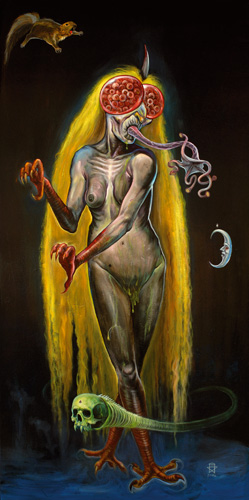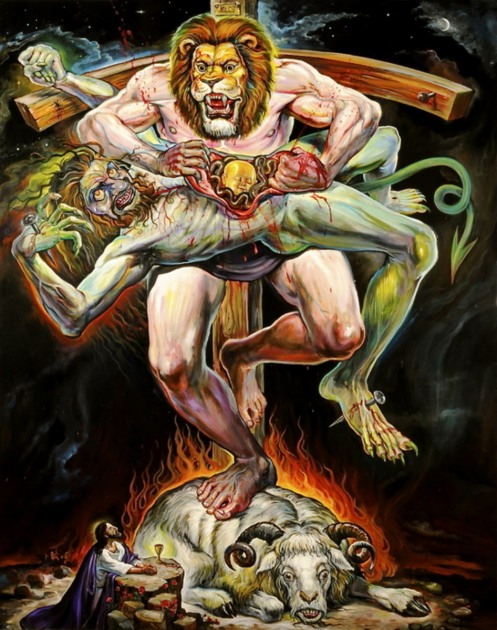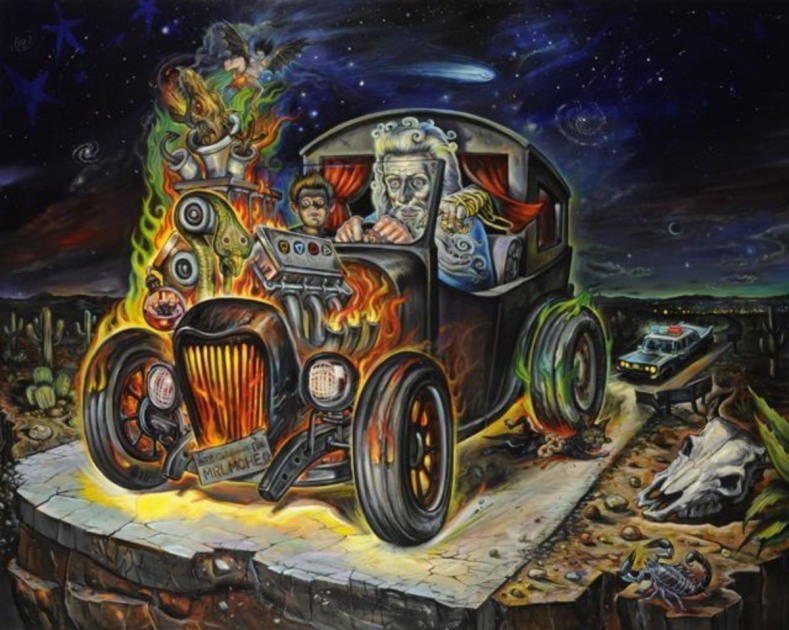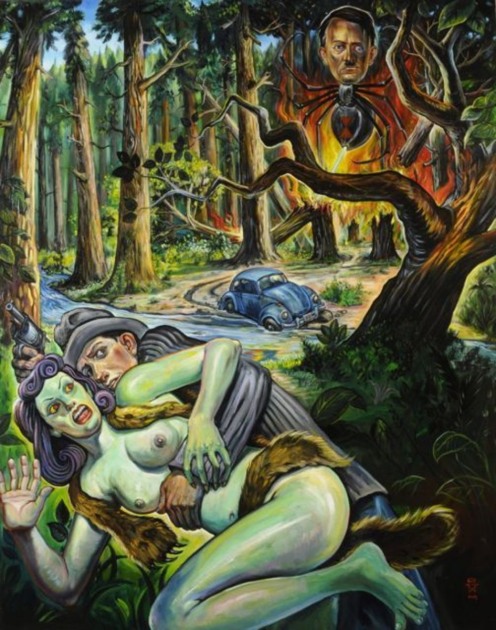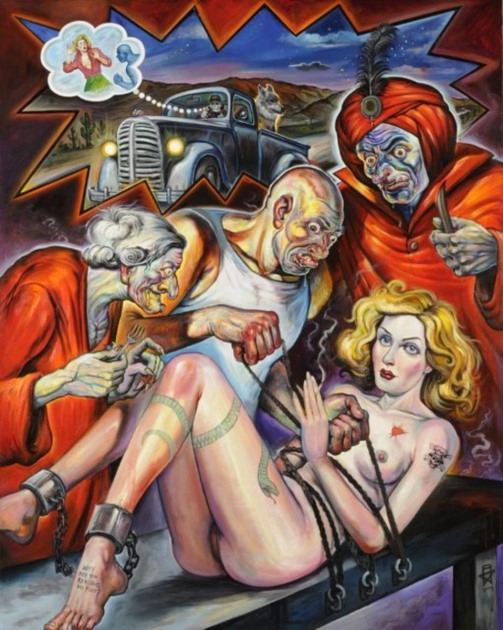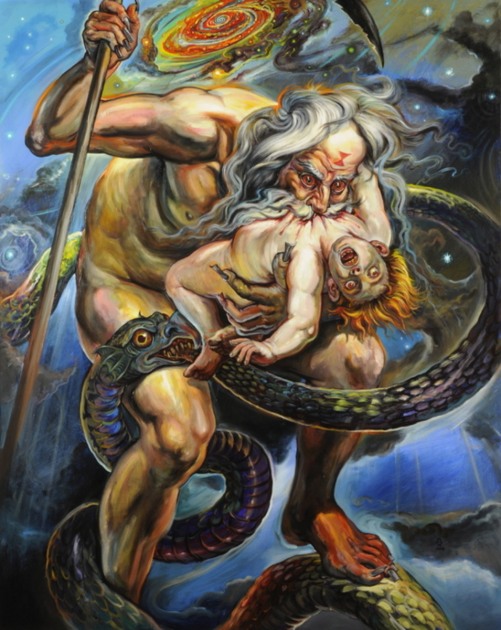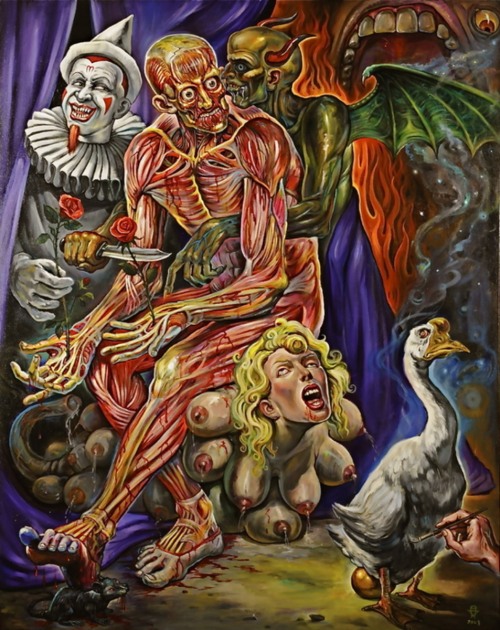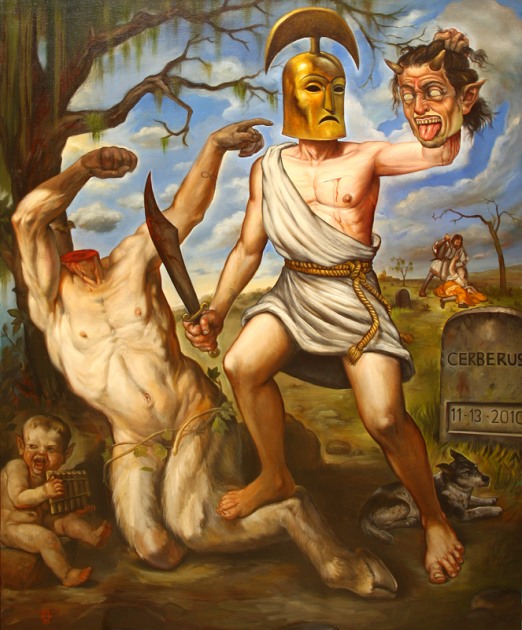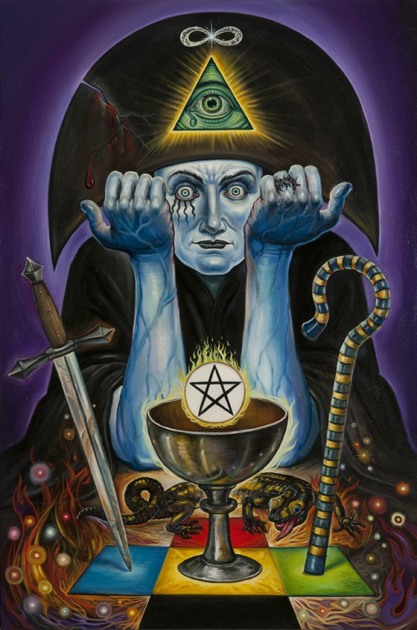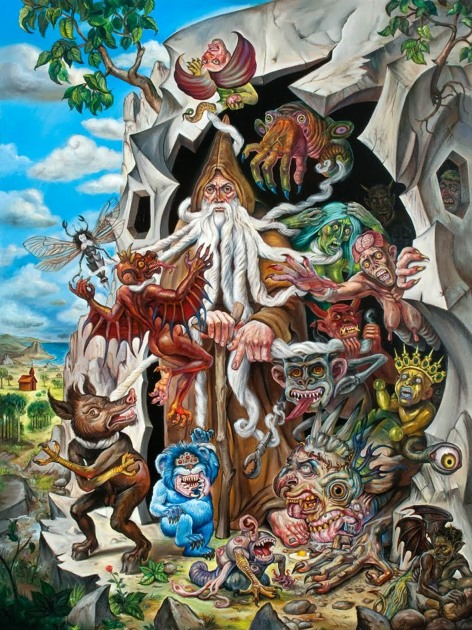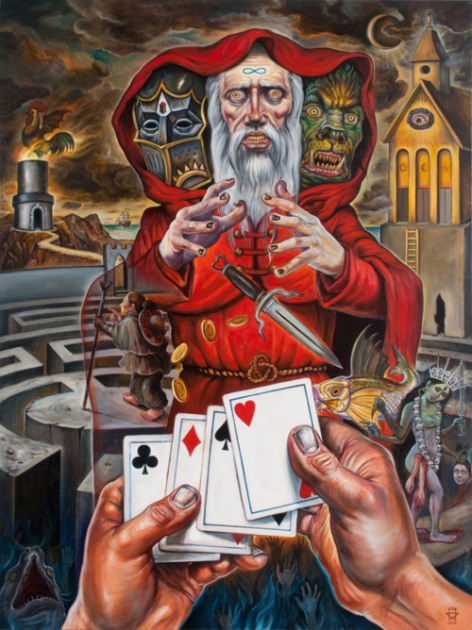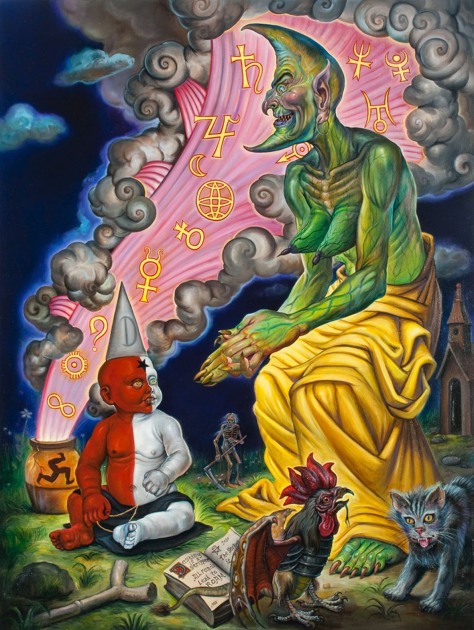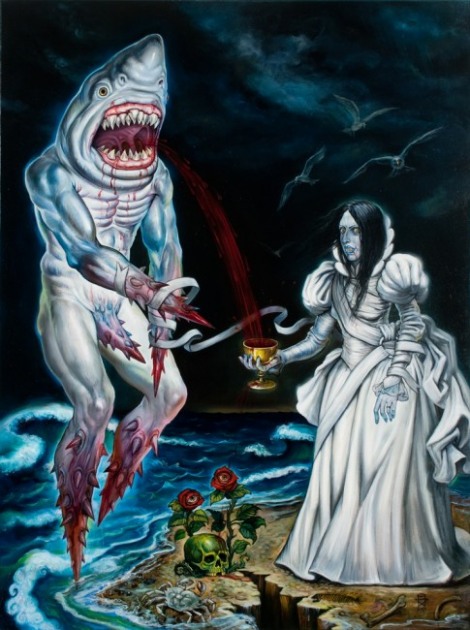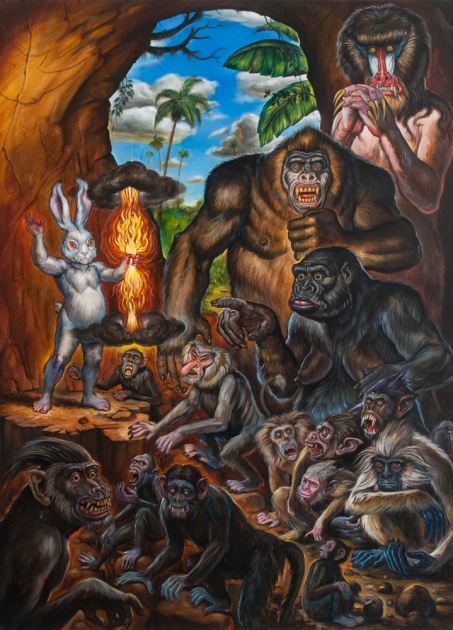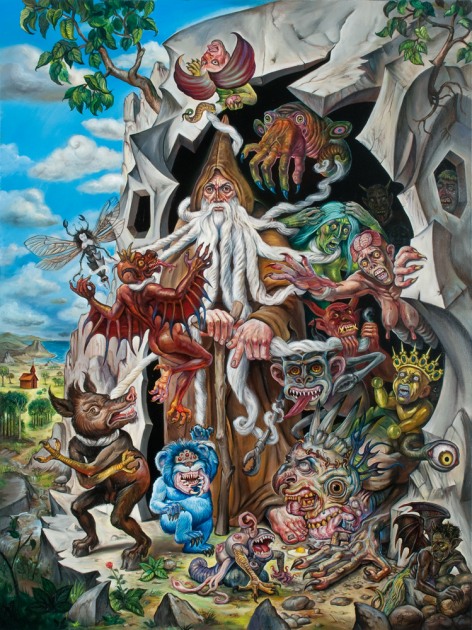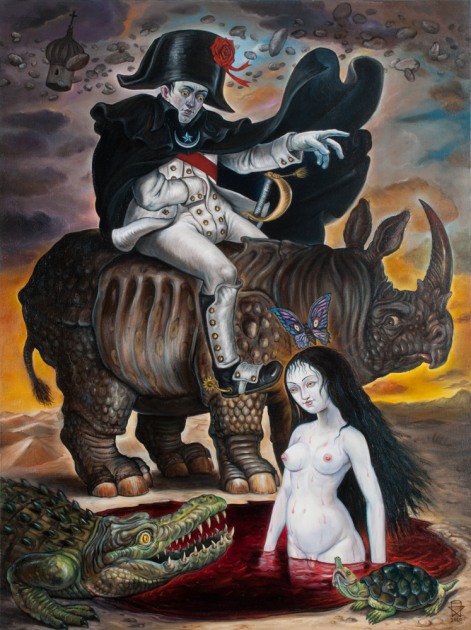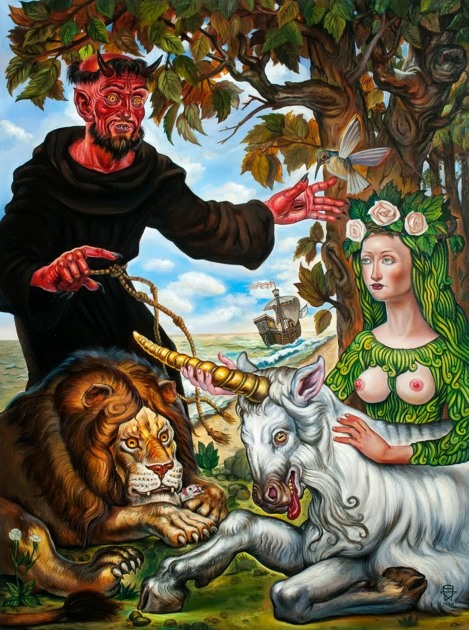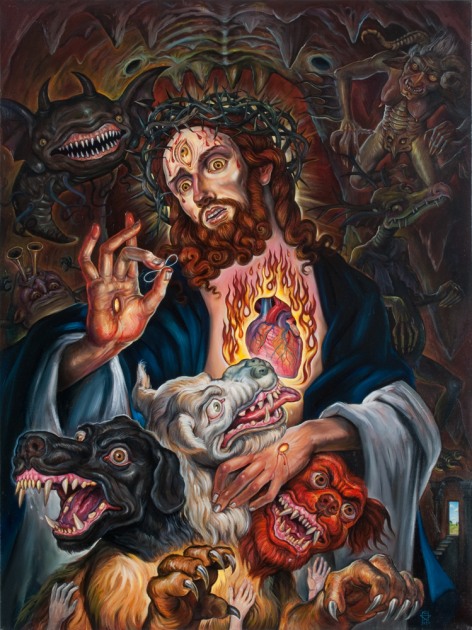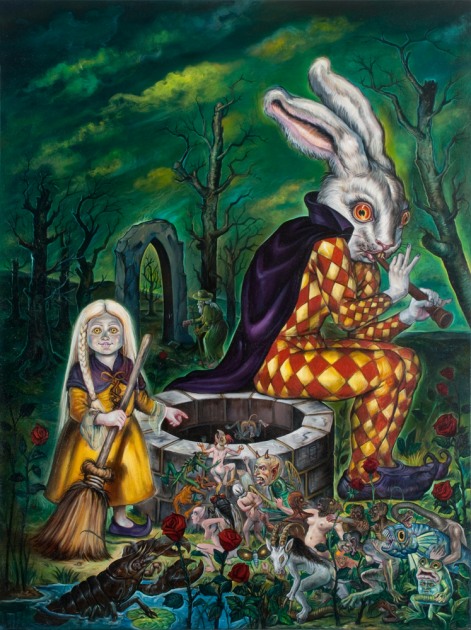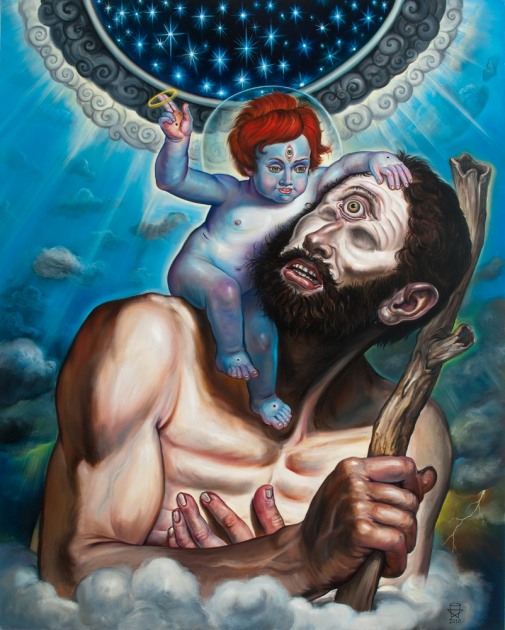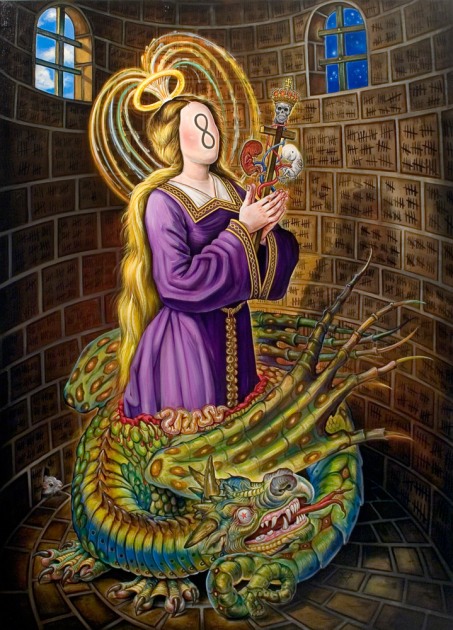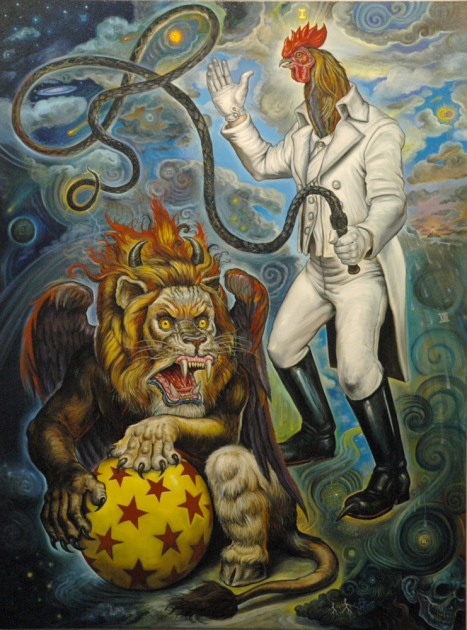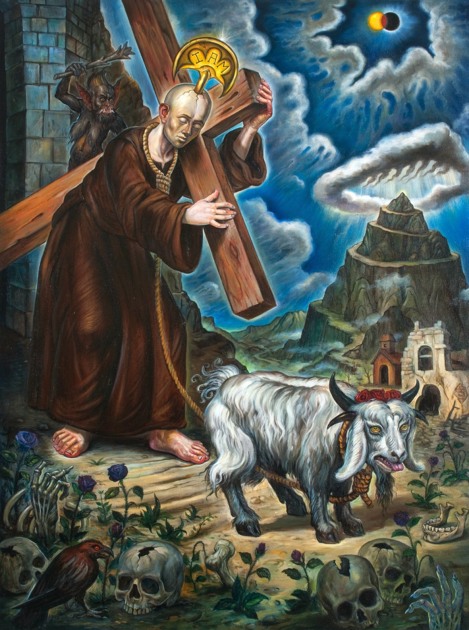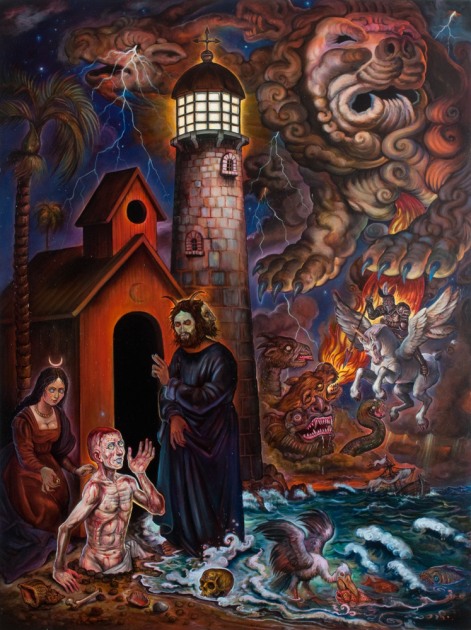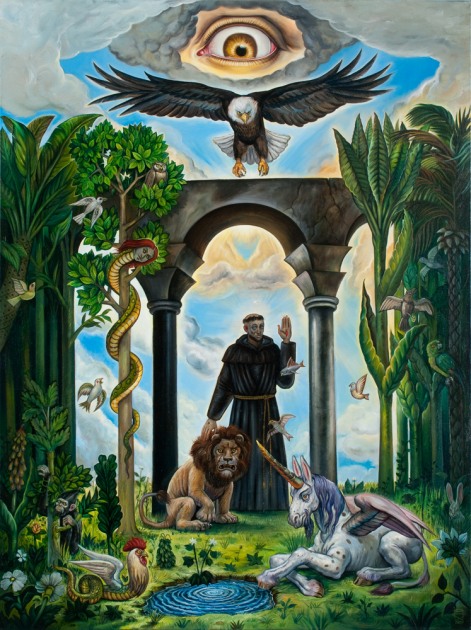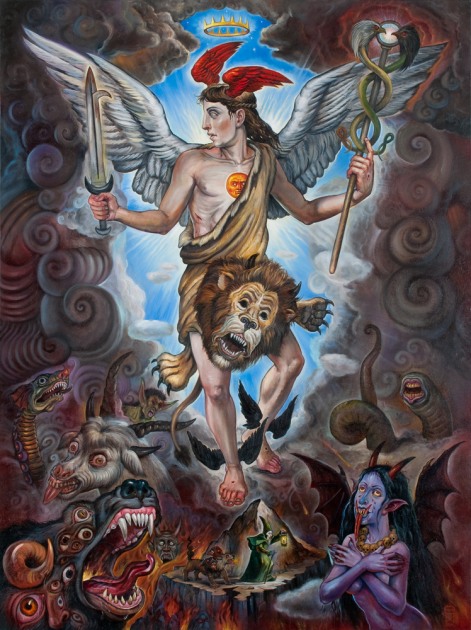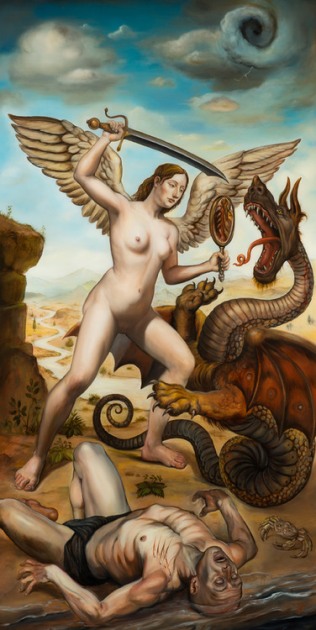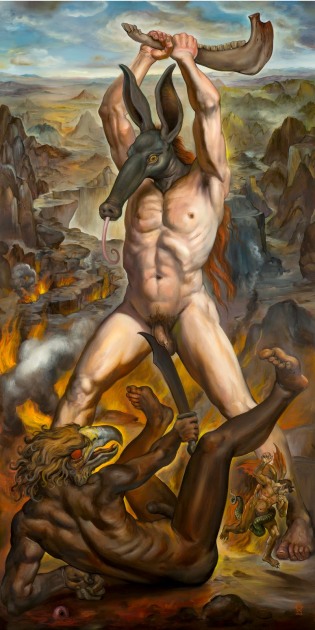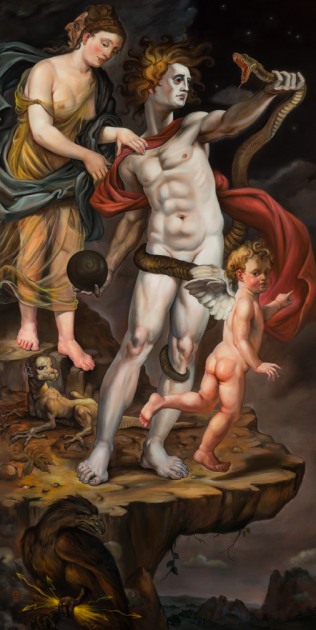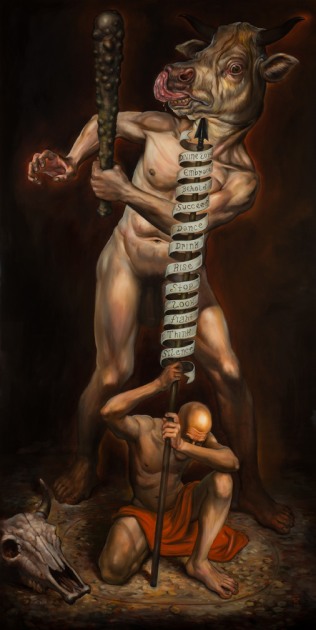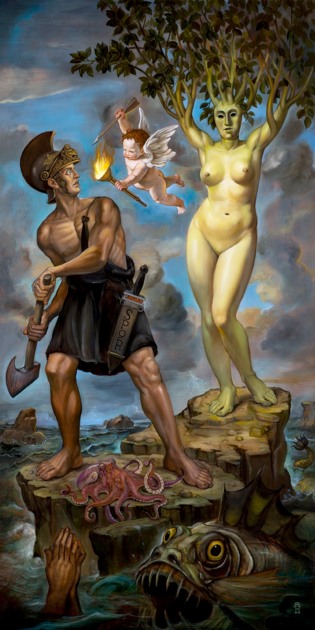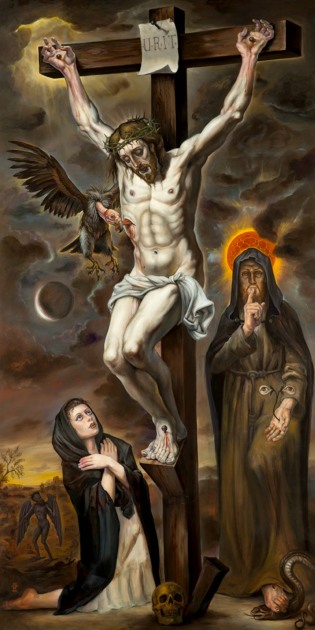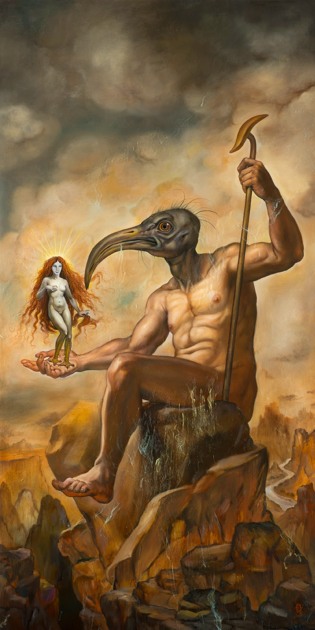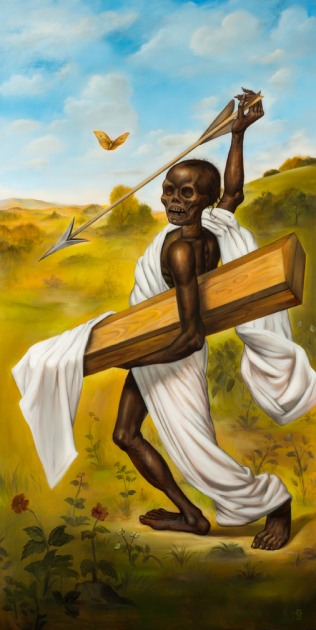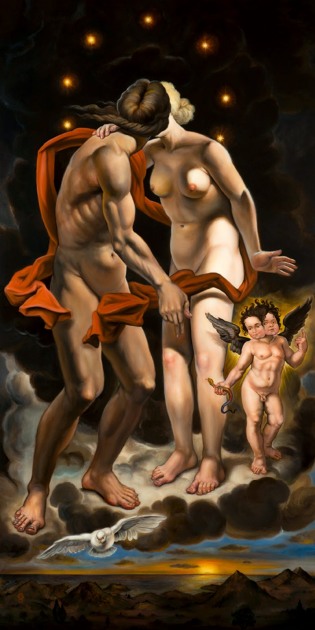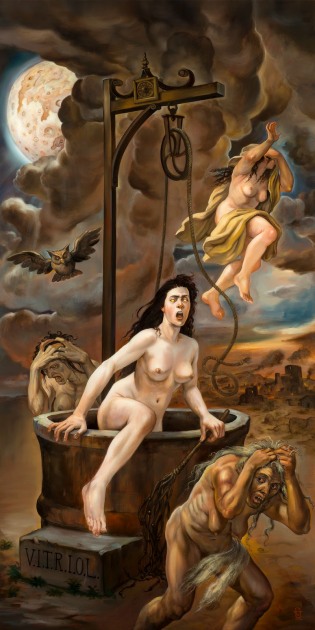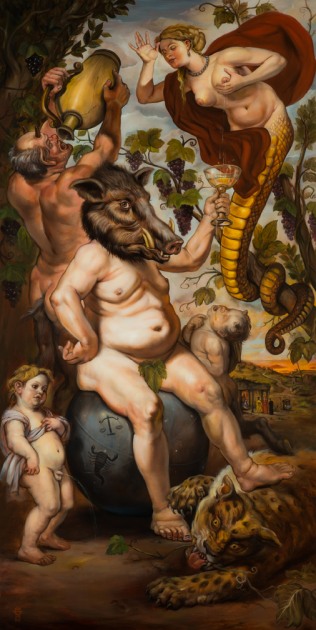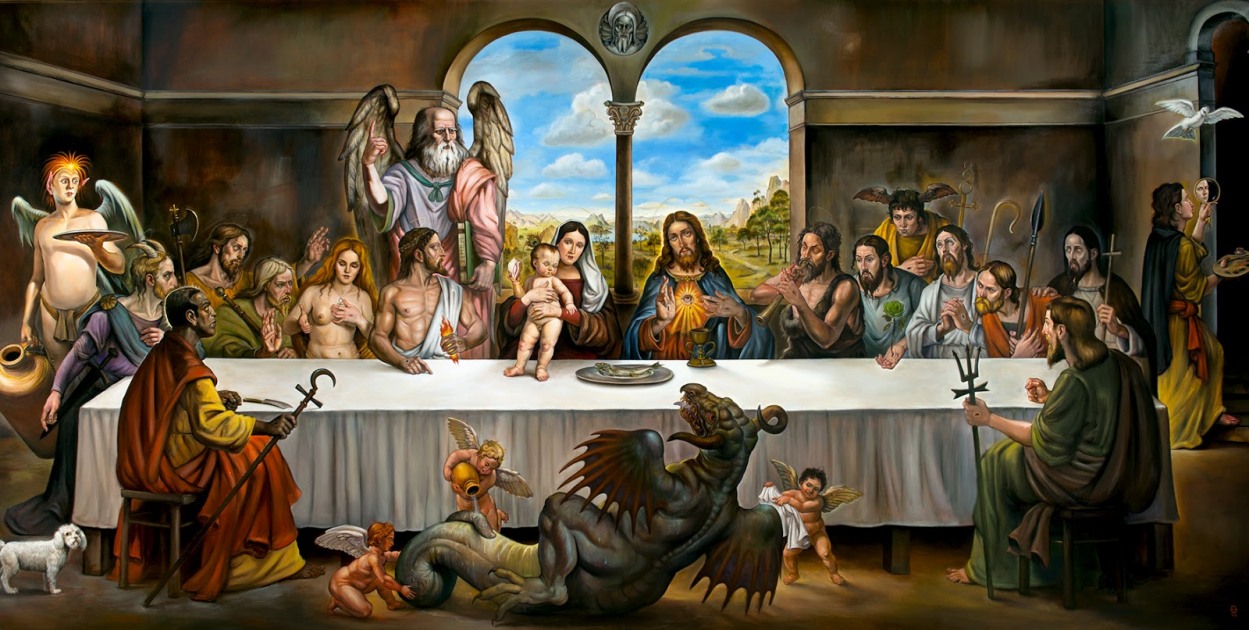 ---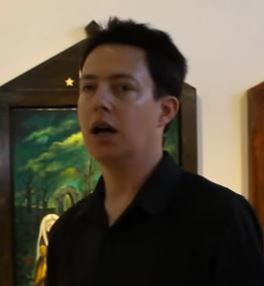 Christopher Ulrich was born in Los Angeles and had a Catholic school education through high school, attended Loyola Marymount University, and was about to go to The ArtCenter college with a scholarship, but instead changed his mind and journeyed around Asia for 2 years. It turned into a quest for a better understanding of himself and a search for what he wished to communicate through his art.
He first exhibited a painting in March 2005, (the Demoneater prototype) for the Alex Grey Chapel of Sacred Mirrors benefit at the Hollywood Athletic Club in California. Arising from the response to this he began to work on his major Demoneater series, which became the first of three major series of paintings.
Ulrich is influenced by the richness of ancient mythology, the mystery of alchemy, esotericism and magic, the Jungian interpretation of symbolism, and a strong reaction to Catholic christianity.
After the Demoneater exhibition in 2007 he worked on the second series of this project entitled Illuminator: The Royal Wedding which was exhibited in 2010 again in Los Angeles, and later on The Reckoning: The Christ Chronocrater Project which was shown in 2012.
His work draws to some extent from american comic books, the illustrations for fantasy novels, and is also informed by his study of classical western art. He is one of the most influential of the Pop-Surrealists.

---
Christopher Ulrich website :- www.christopherulrich.com