The Surrealism Website
Victor Bregeda (1963- )


---
---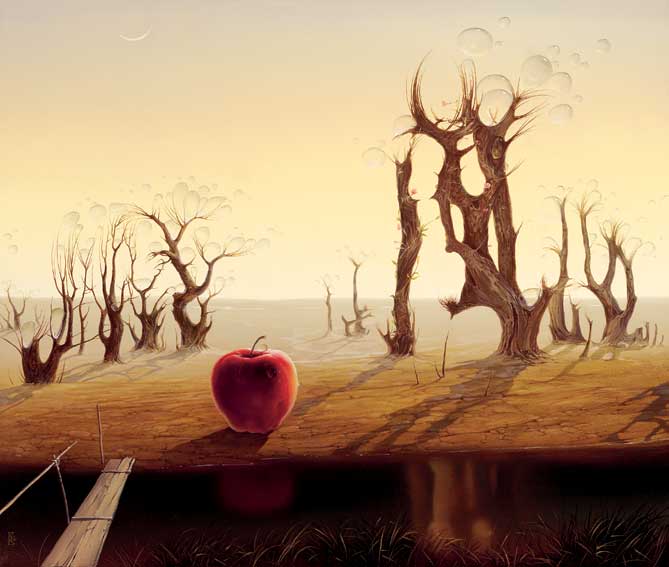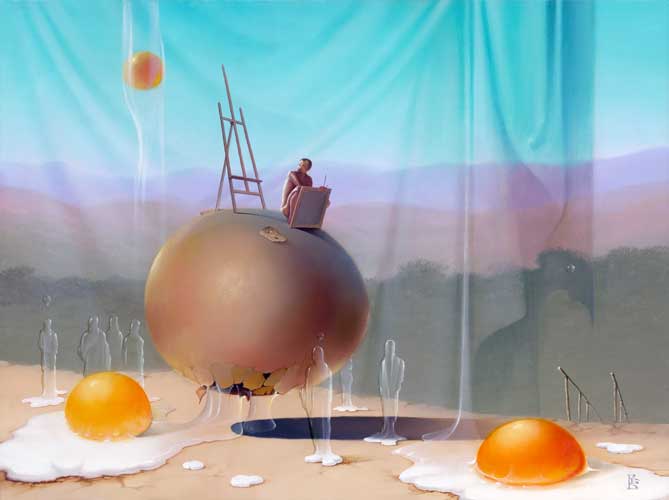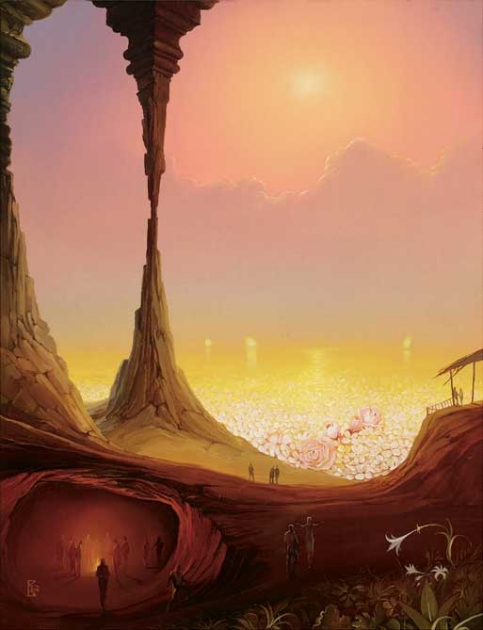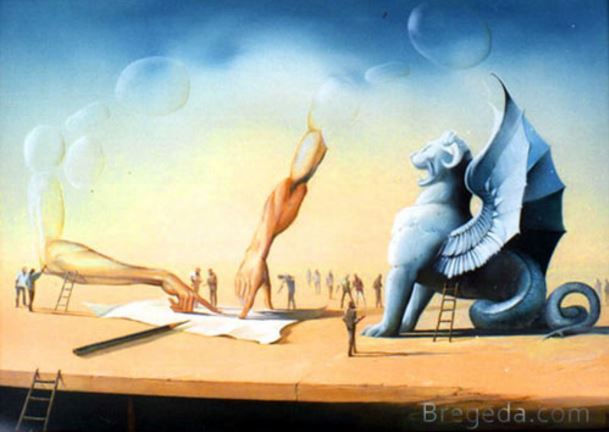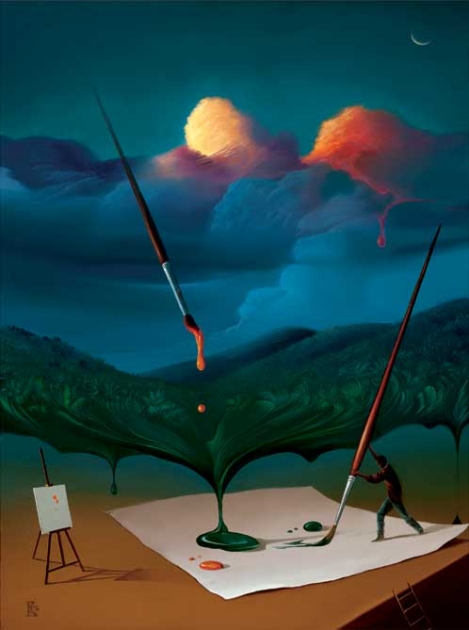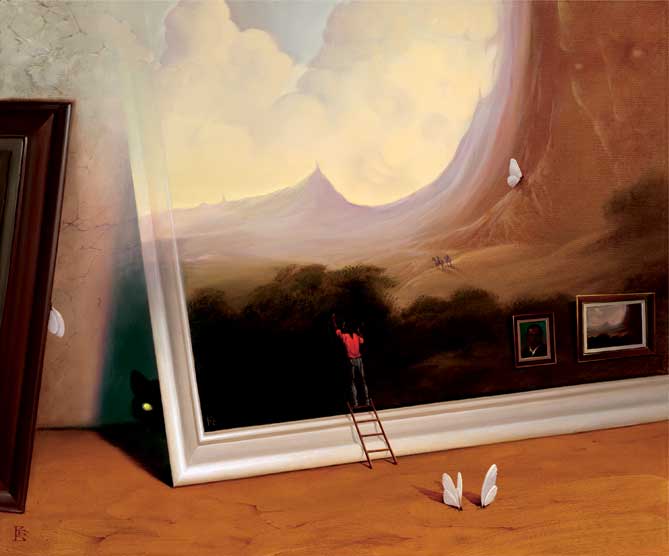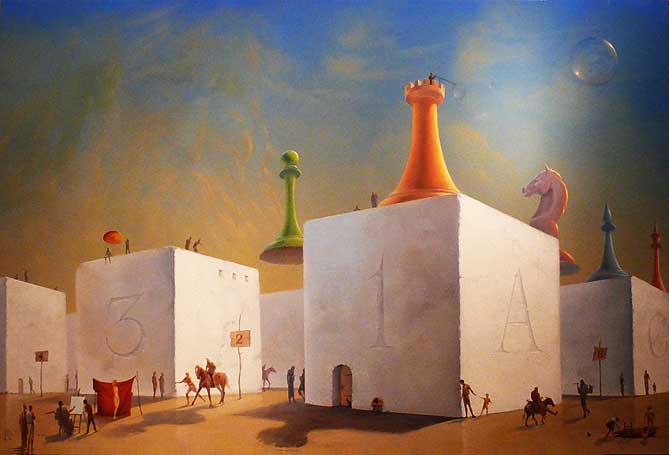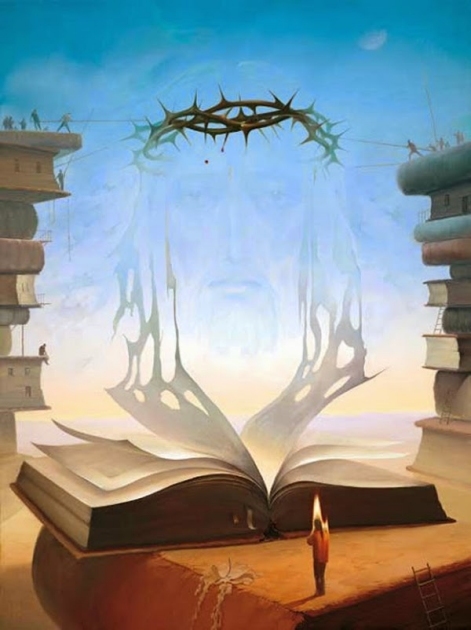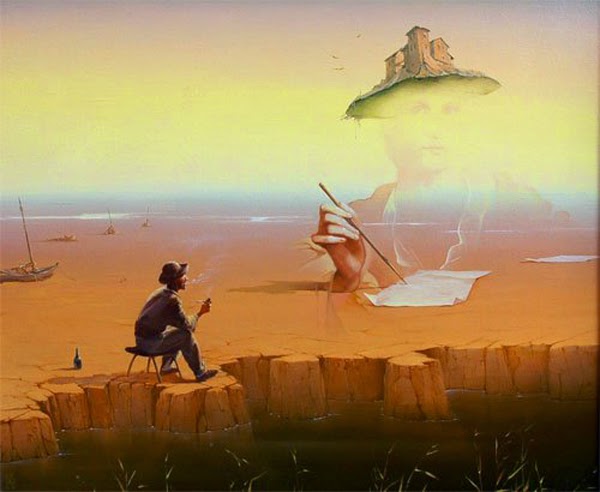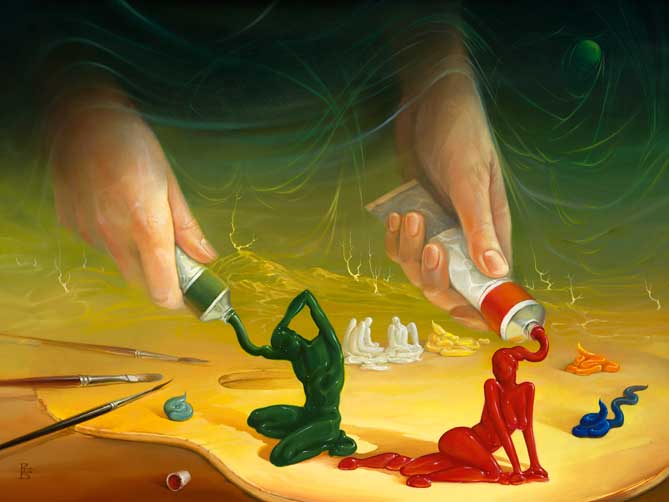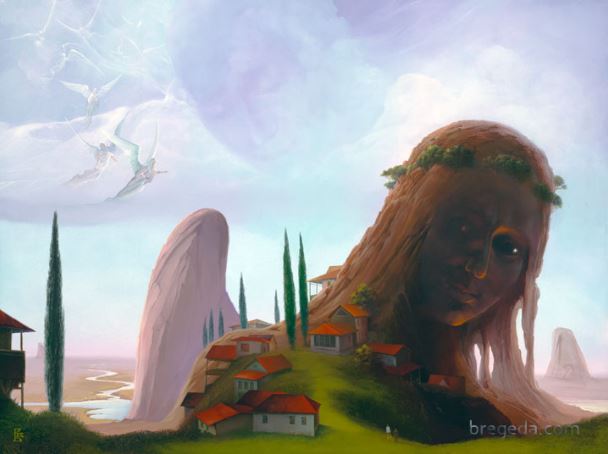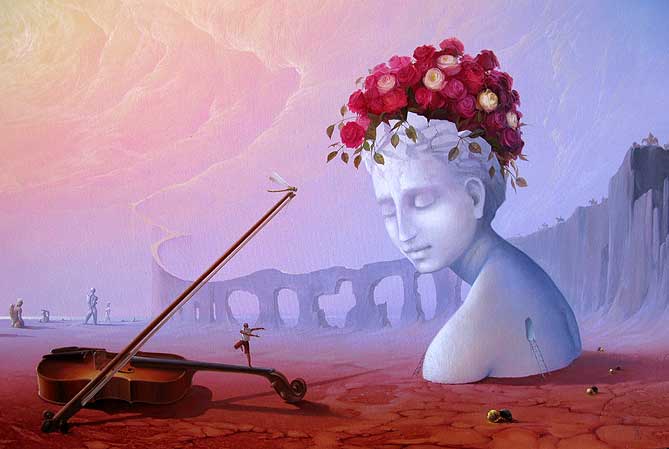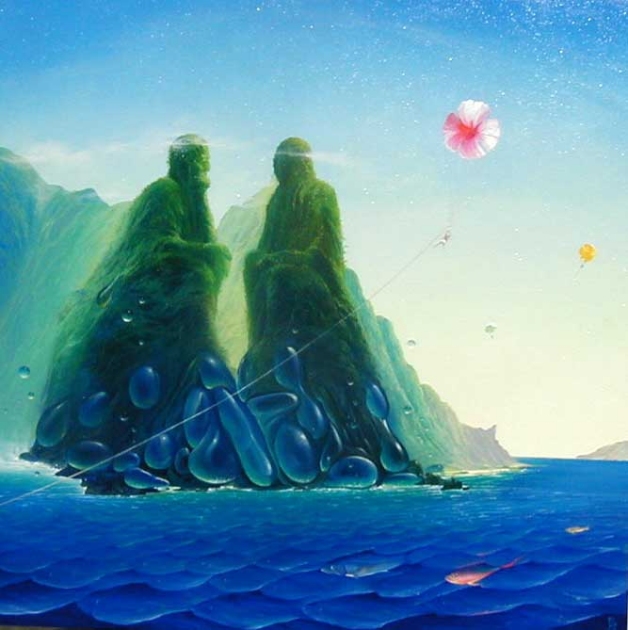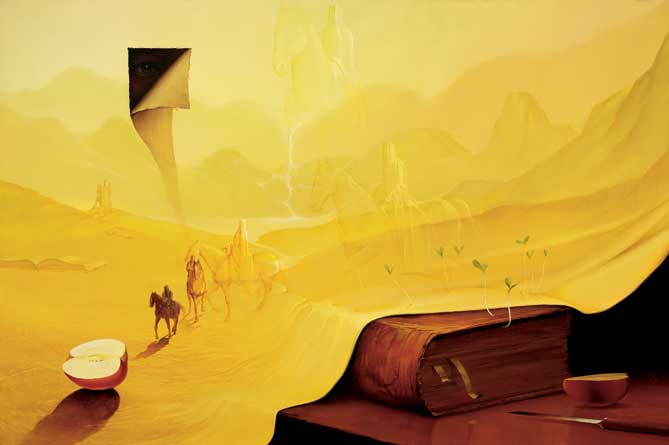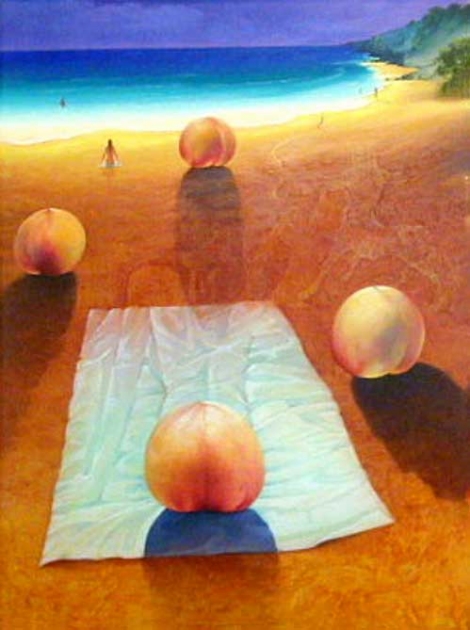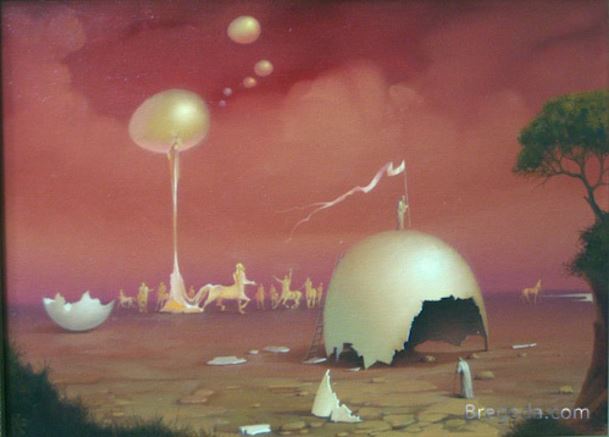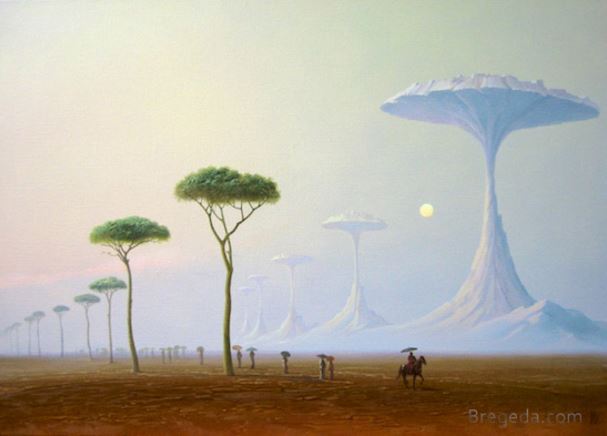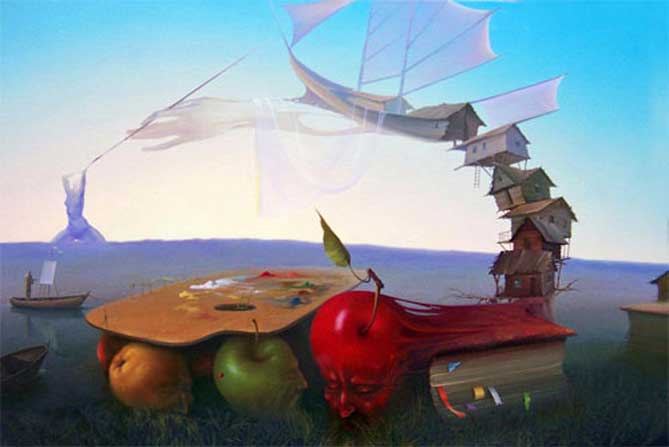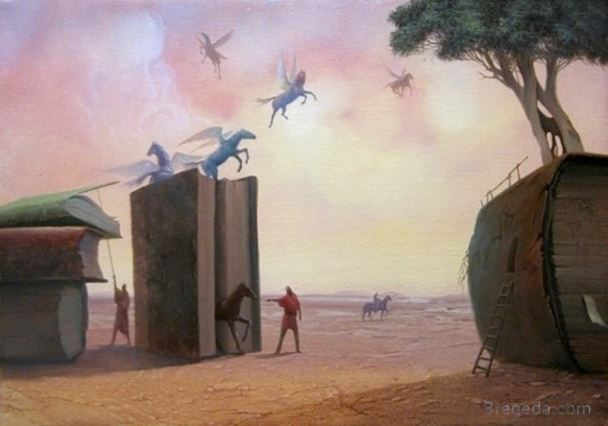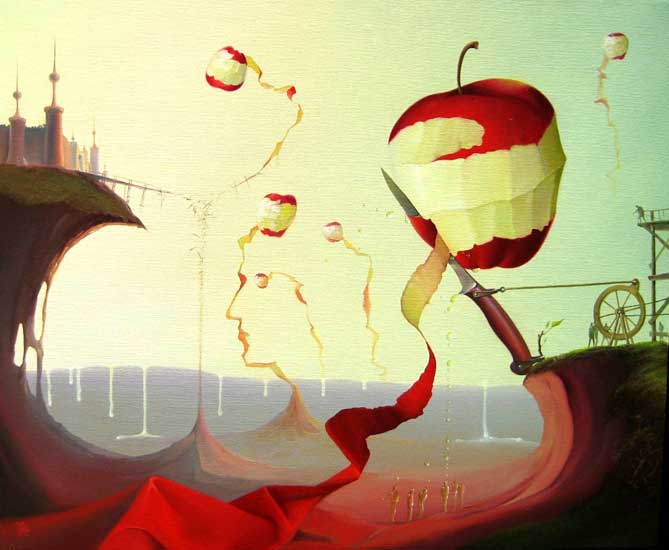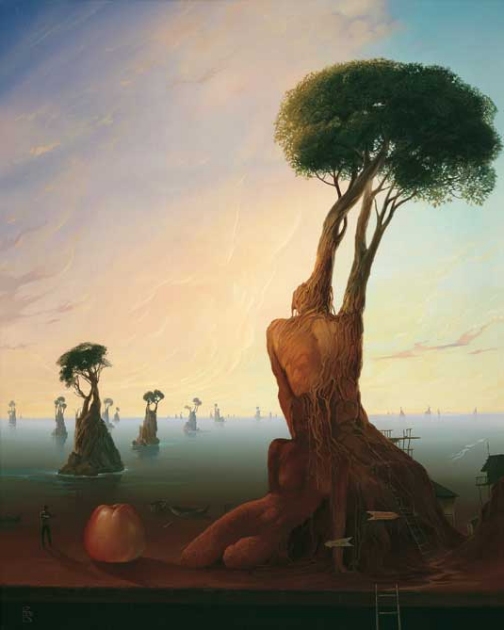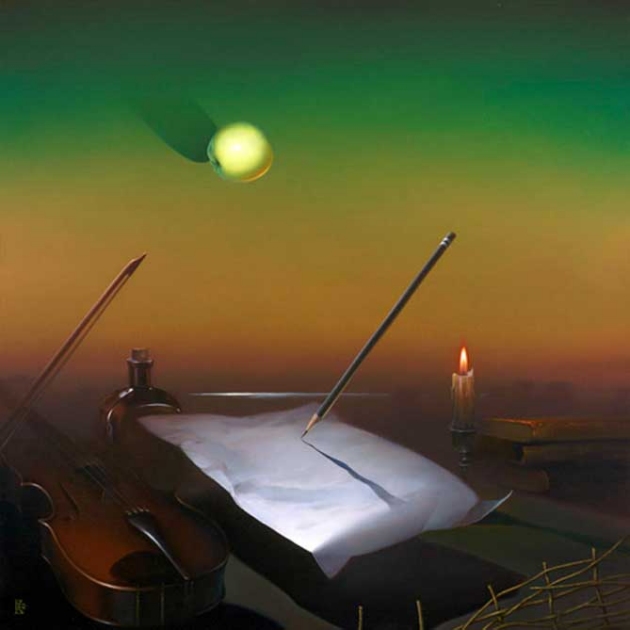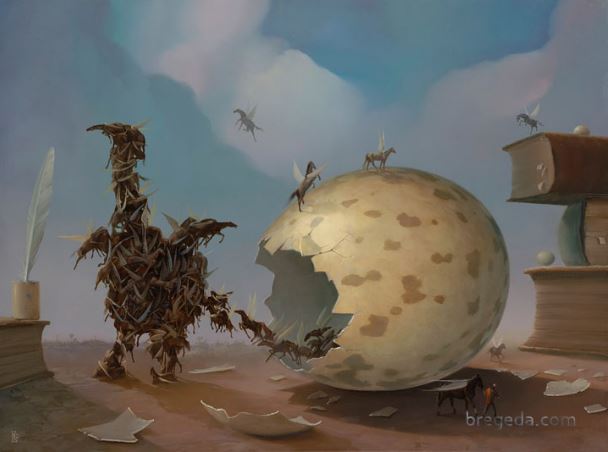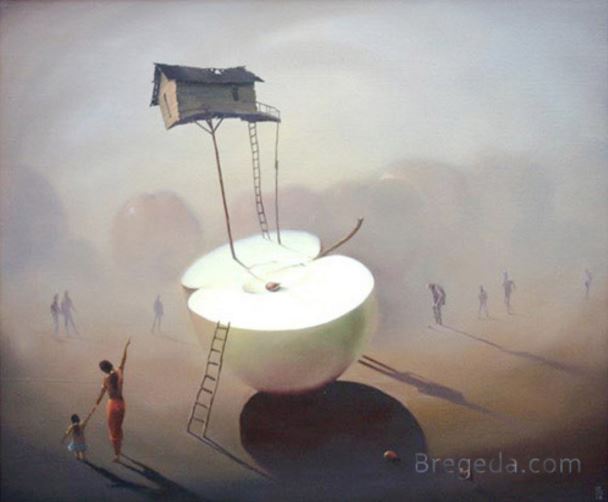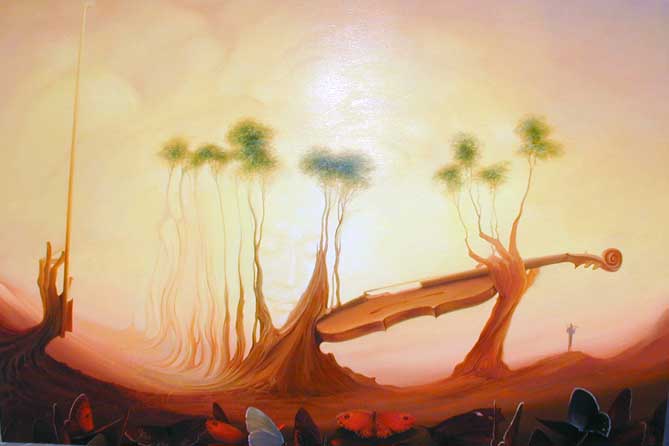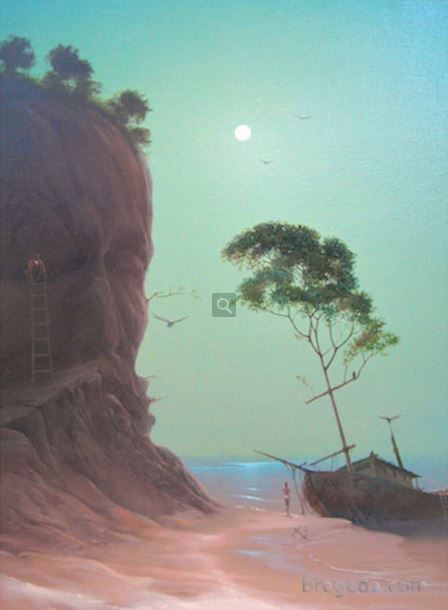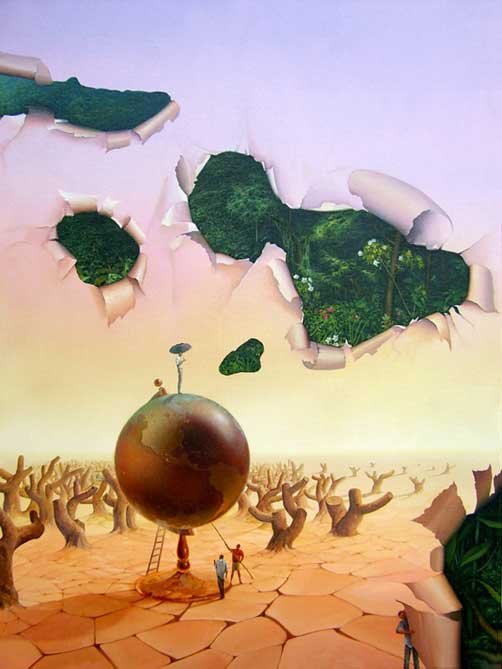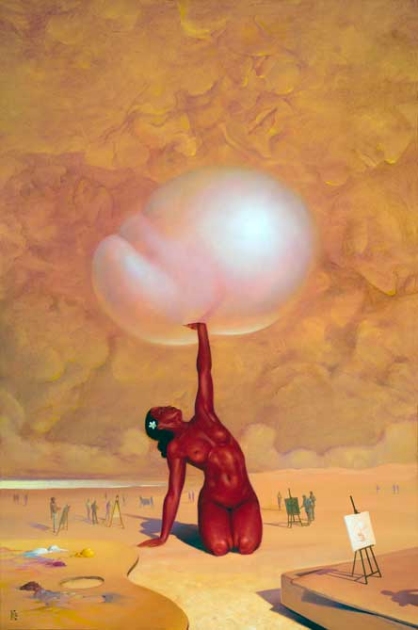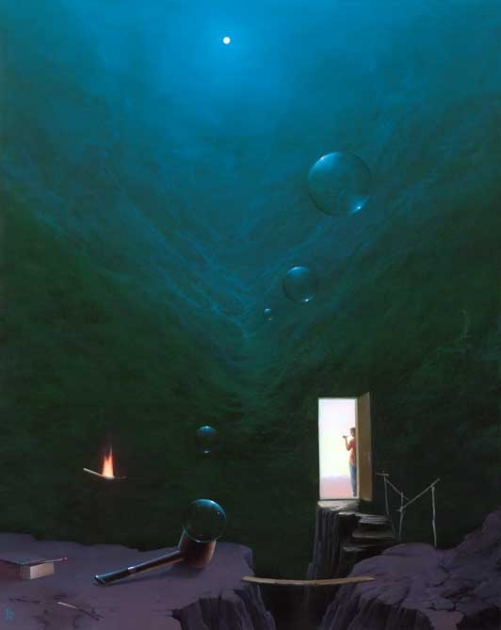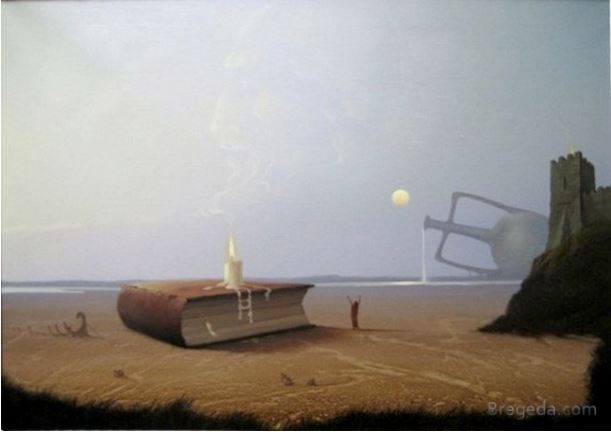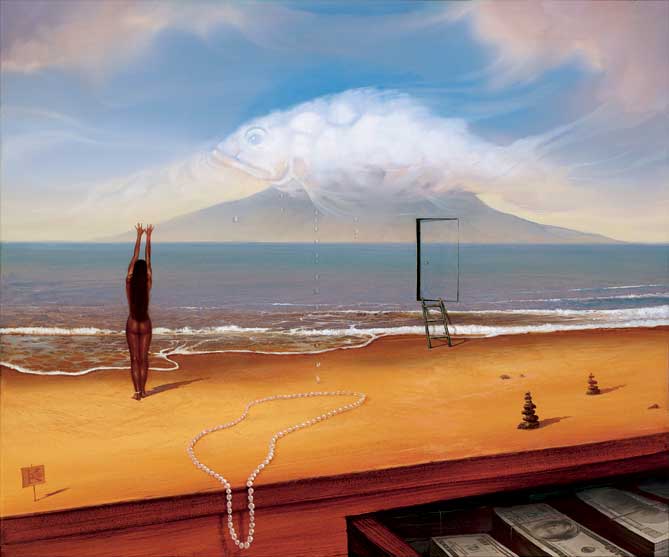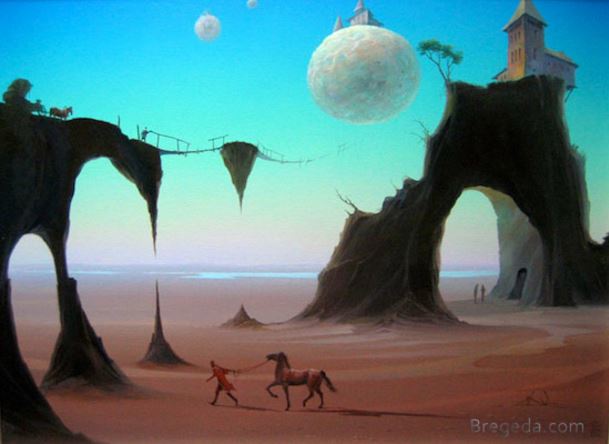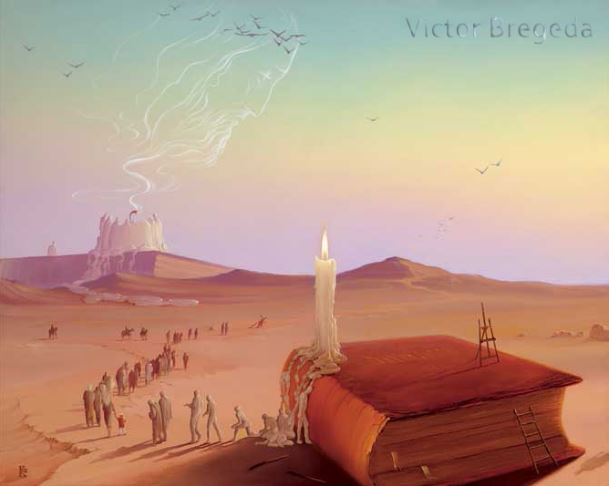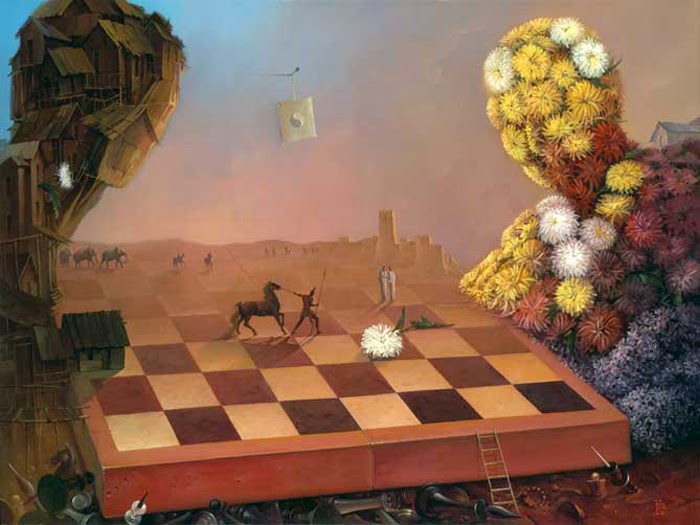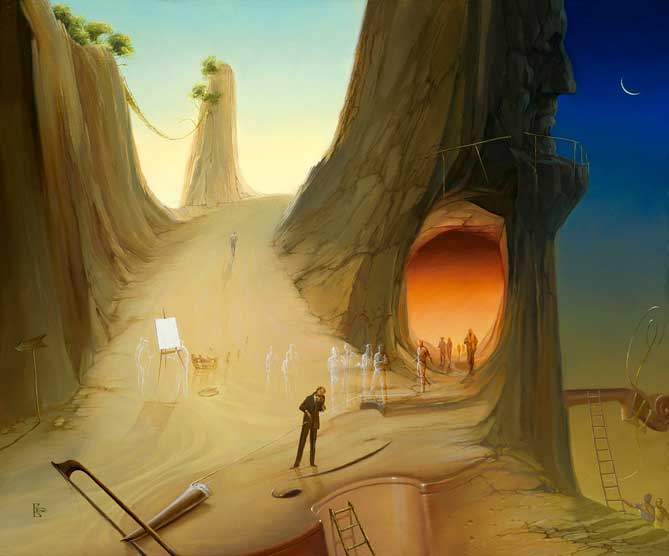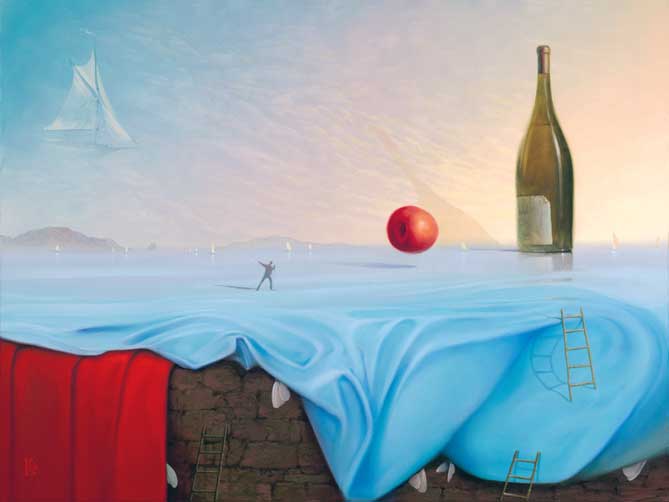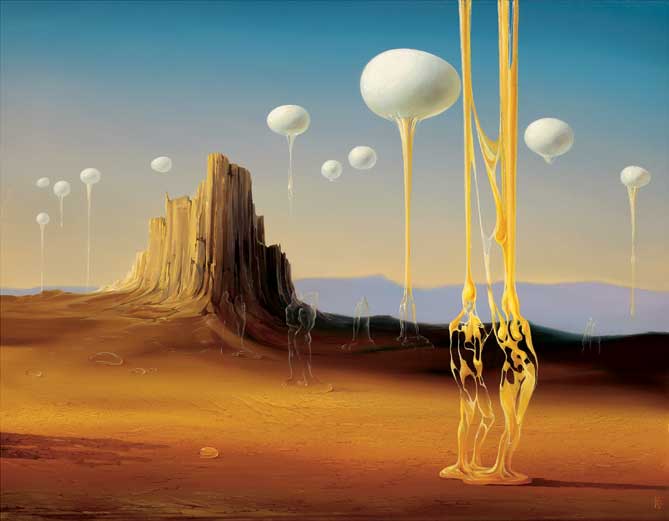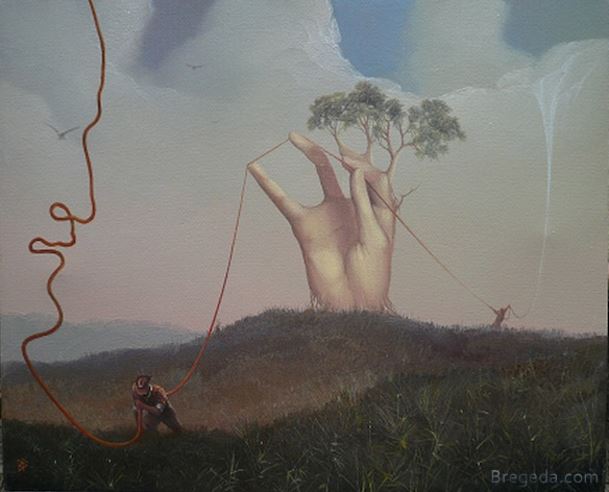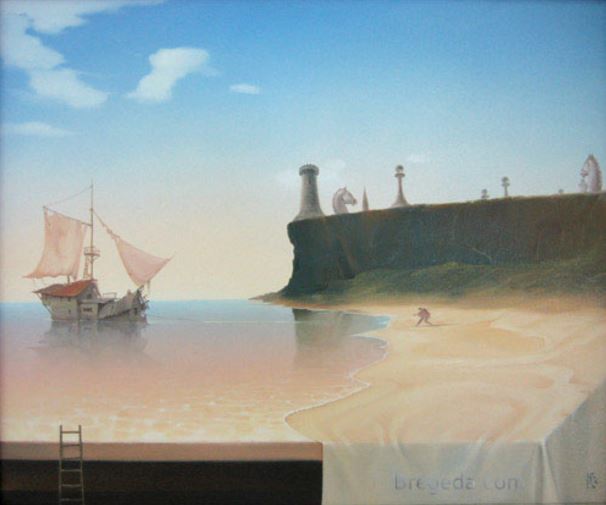 ---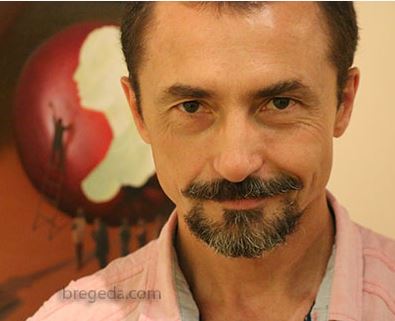 Victor Bregeda was born into a family of painters in 1963 in Taganrog, Russia. The artist has stated that he has been painting for as long as he can remember. After attending art school in Russia, Bregeda, rather than going down a conventional route, he decided to develop his own personal interpretation of creative art.
In early 2000, his career took a new turn when he was invited to promote his work in the U.S.A. His first art show, in Hawaii, became an instant success. Since then, Bregeda's art has been gaining steady prominence in the international art scene including numerous exhibitions at galleries and museums. The two most recent museum exhibitions include the Museum of Russian Art in NJ and the Museum of Biblical Art in Dallas, TX.
His paintings are often so dense with symbolism that they require much time and attention for the viewer to grasp. Each artwork is a unique, philosophical journey that often combines hidden clues and multiple narratives. Some paintings appear as riddles with concealed imagery that take observers on a quest to solve them. The artist often provides accompanying descriptions to his visual stories but insists that they should remain open-ended to a viewer's interpretation.
Although his style has been often compared to that of Salvador Dalí and other masters of the Surrealistic genre, Bregada prefers to label his work as meta-realism with some elements of surrealism. Meta-realism can be viewed as a later Russian offshoot of surrealism with respect to the imaginative visual style, and the key distinction that Bregeda wishes to make here is that meta-realism incorporates a religious narrative 'the superconscious', while he sees surrealism as being more influenced by subconscious expression. In this sense it relates to the Metarealists of the 1960s, Johfra, Diana Vandenberg among others, which lead on to the Visionary Art that emerged in the 1970s.

---

Victor Bregeda's website :- www.bregeda.com