The Surrealism Website
Vincent Fink (1984-)


---
---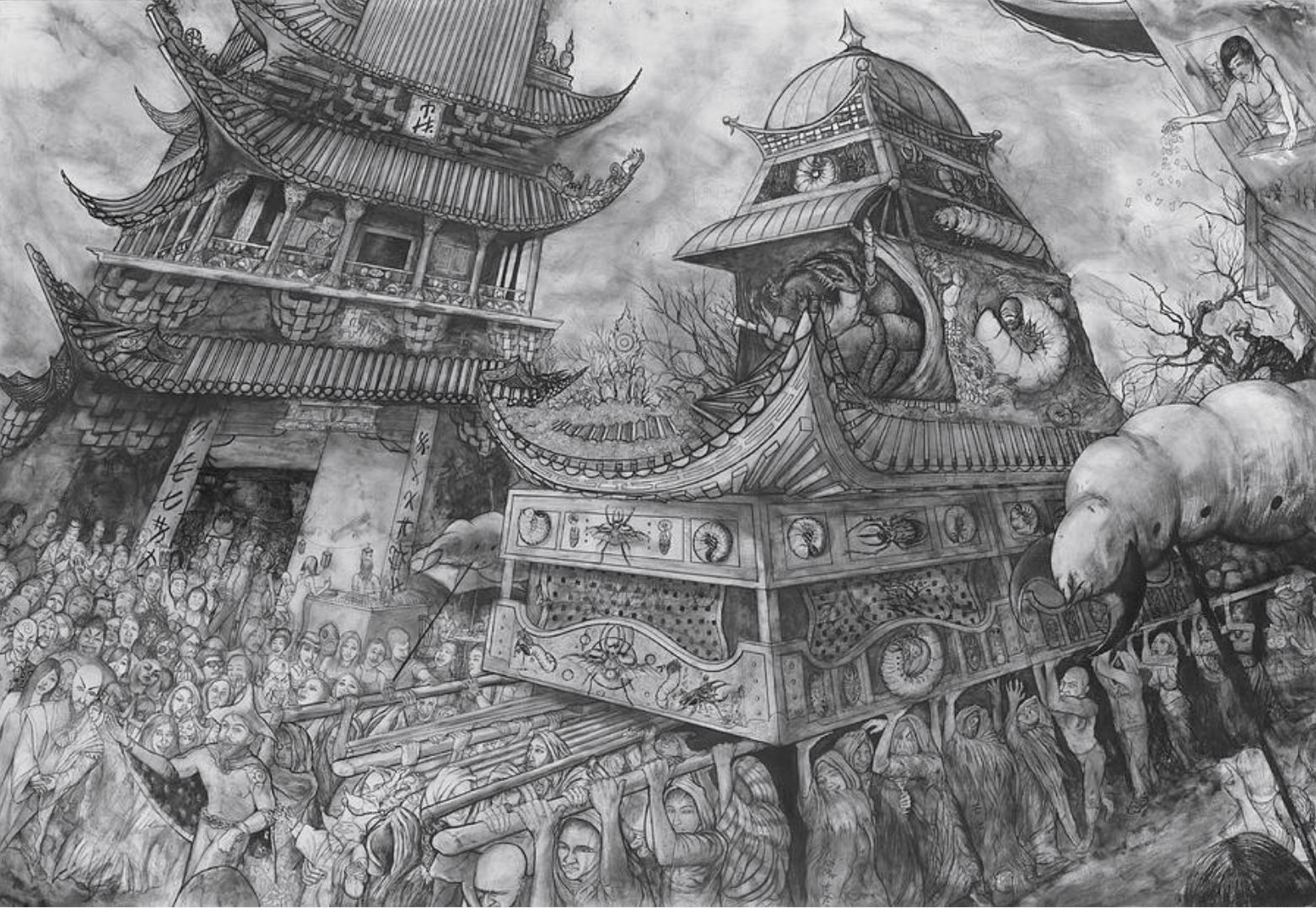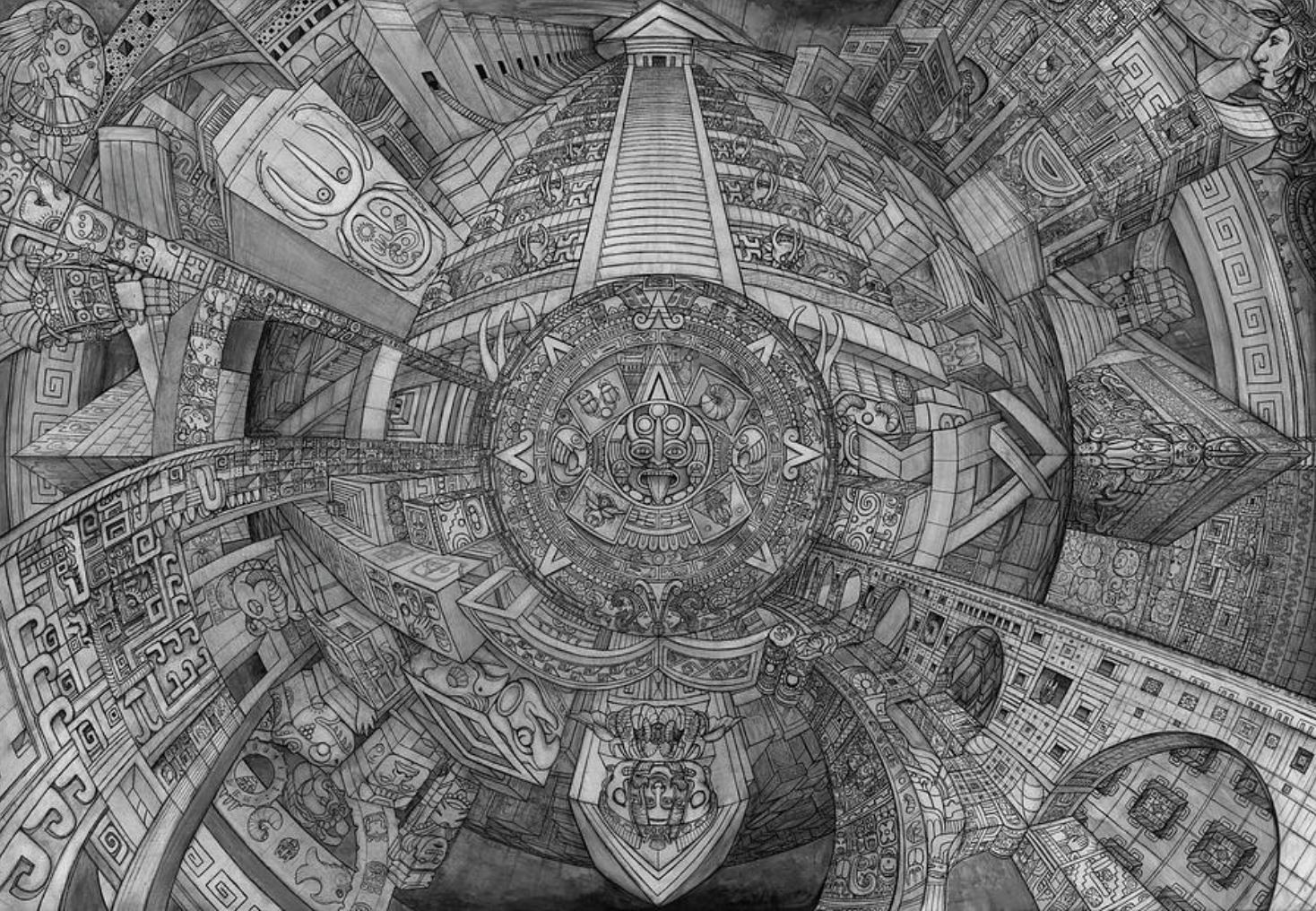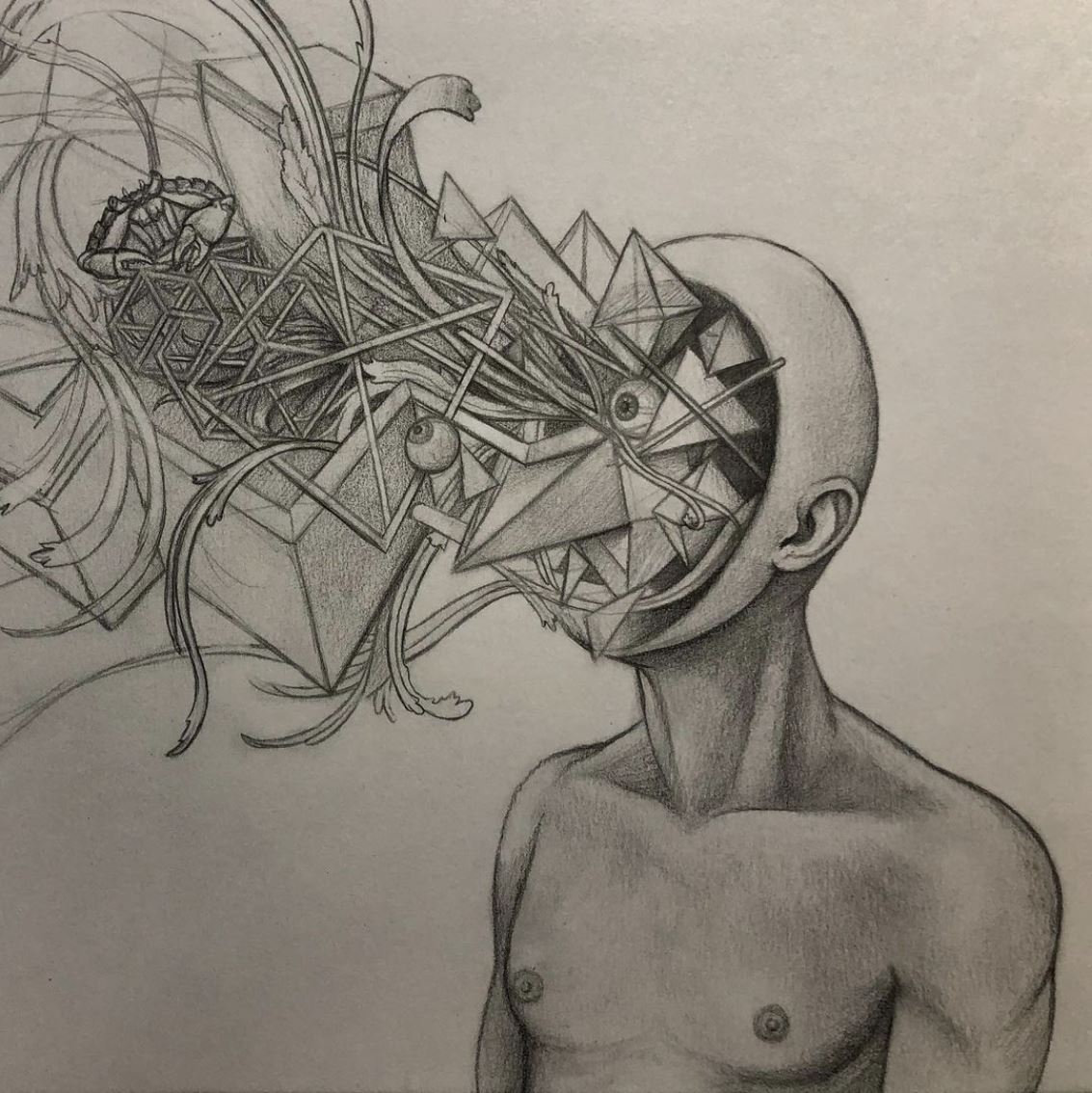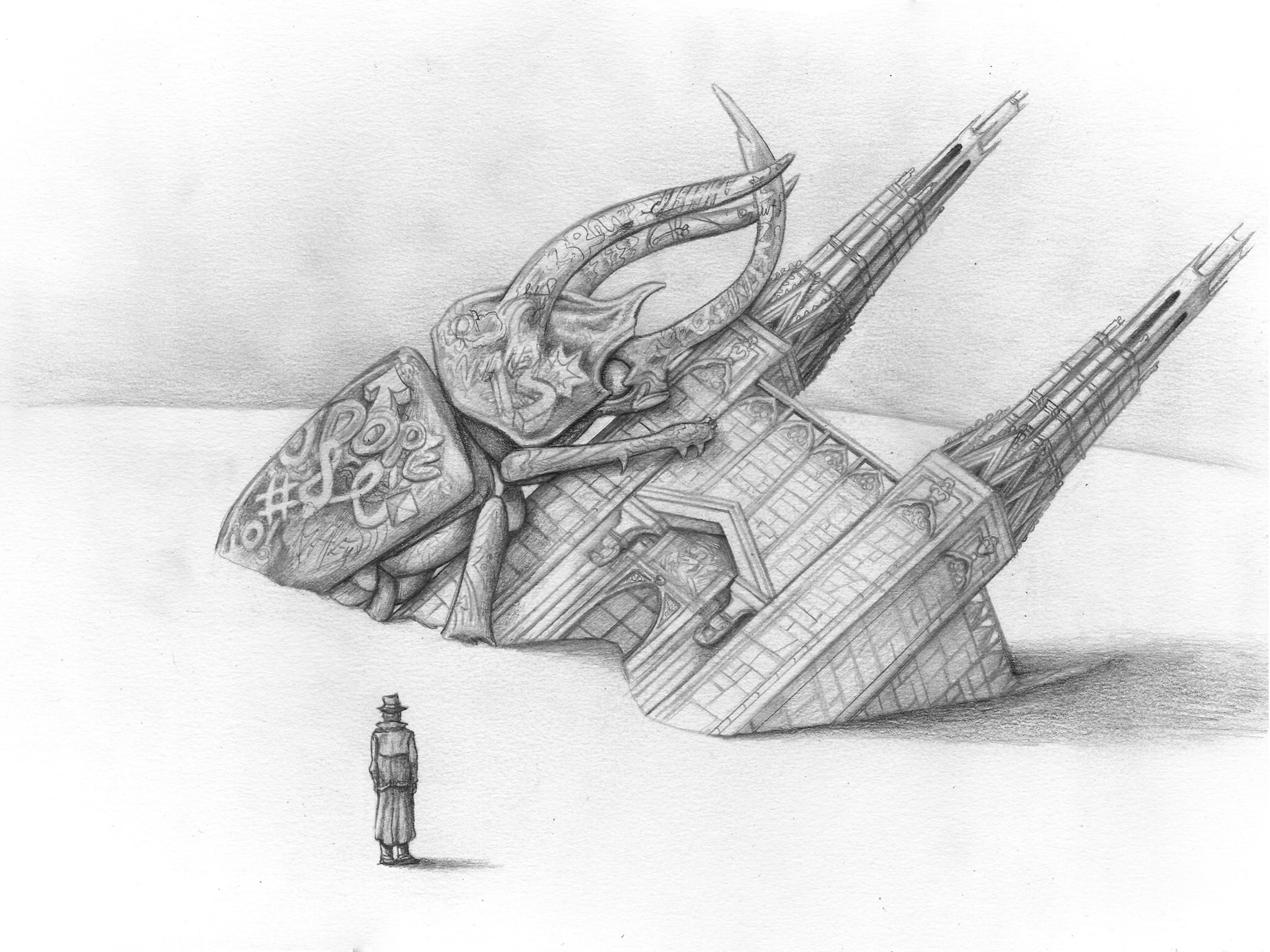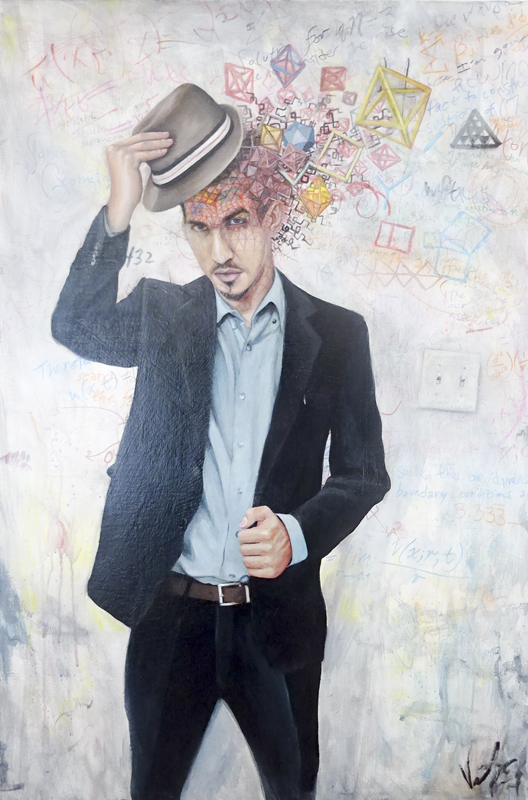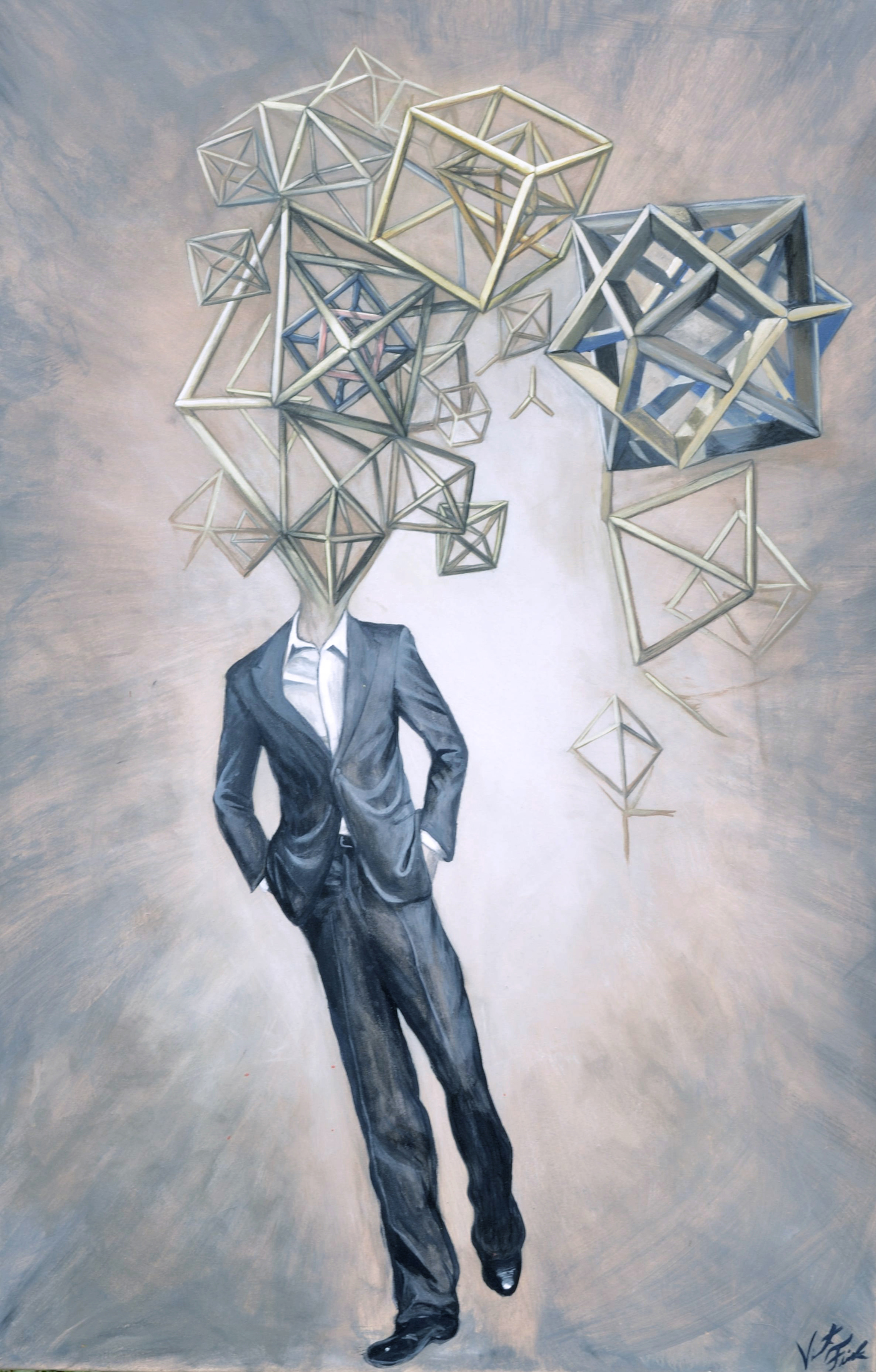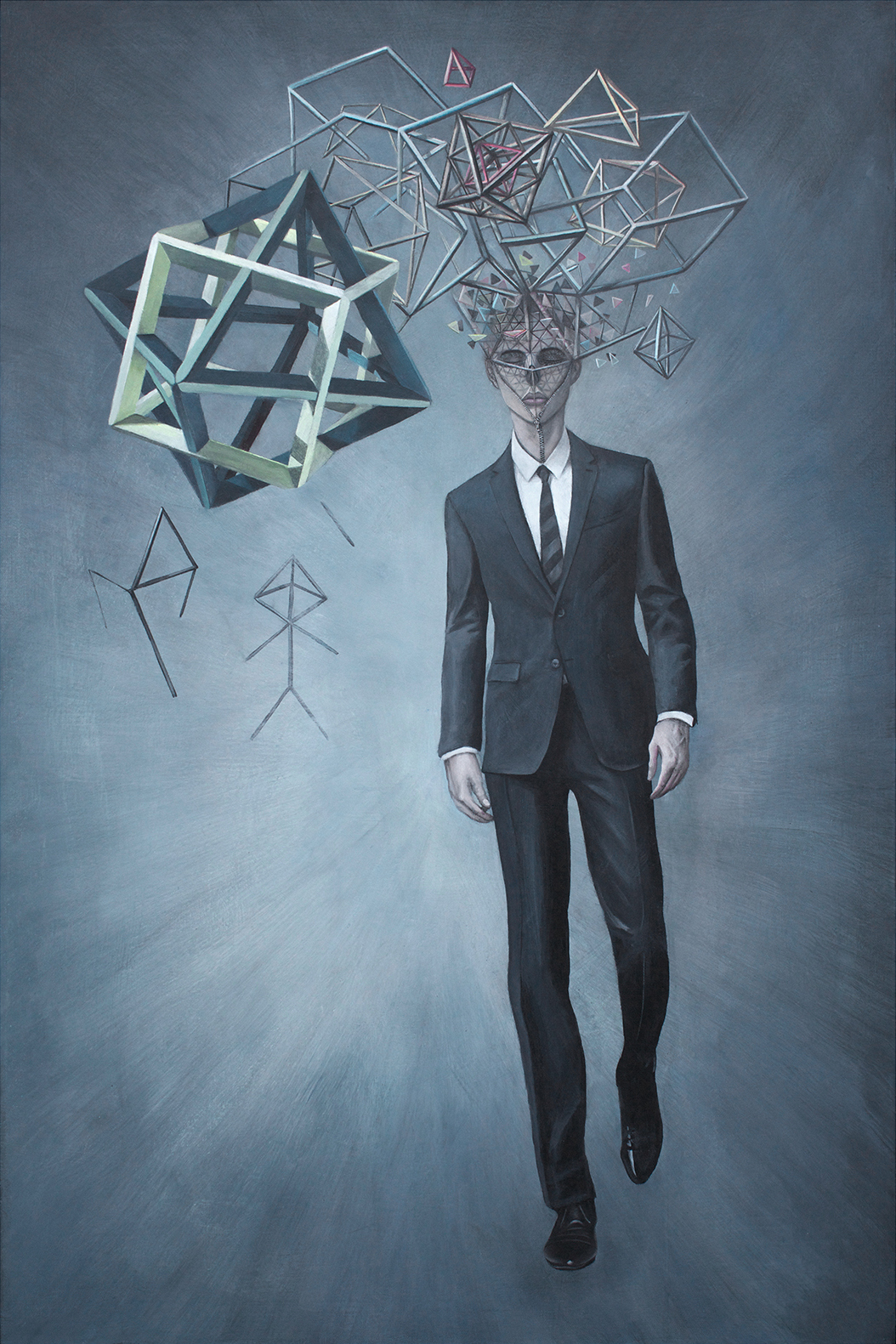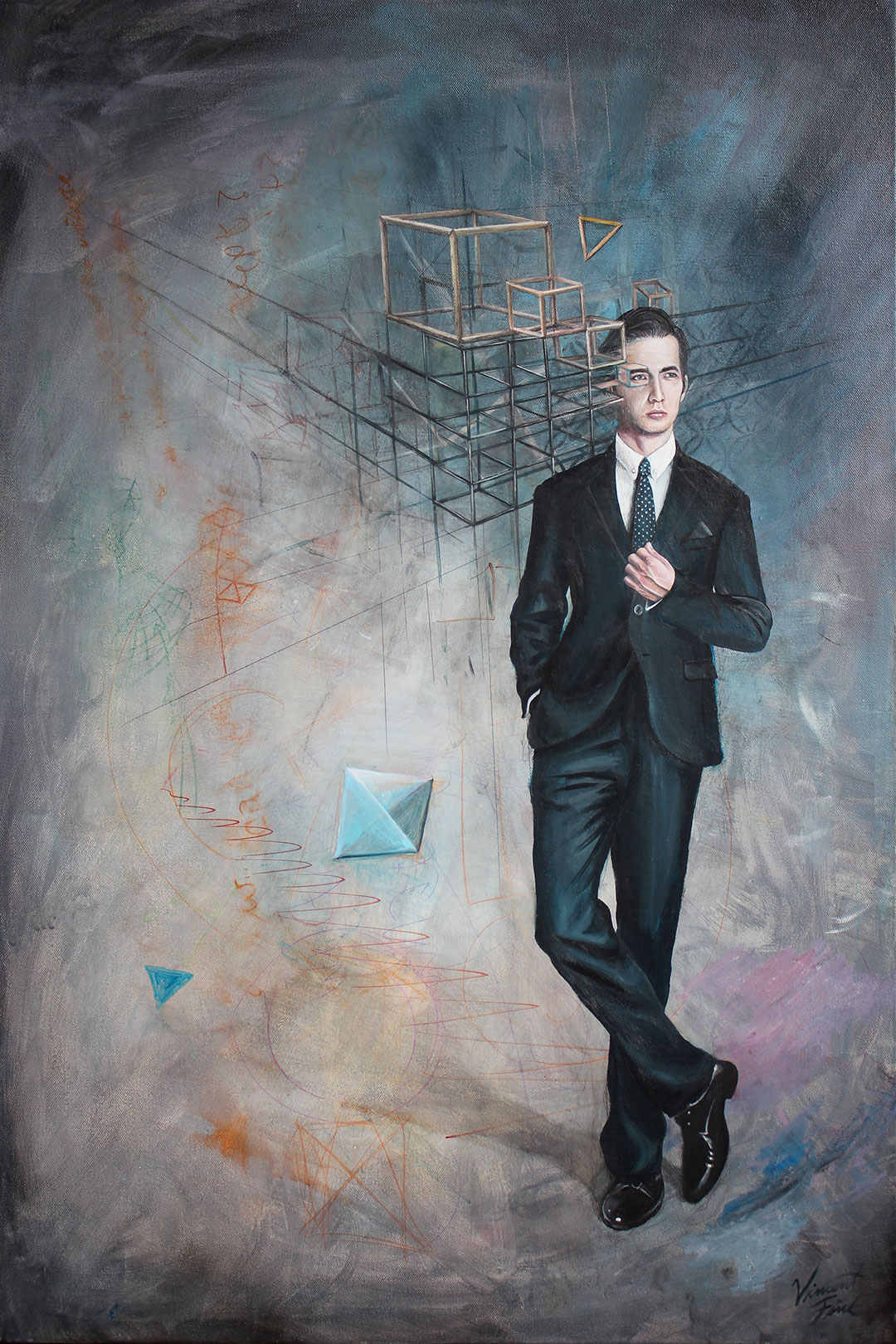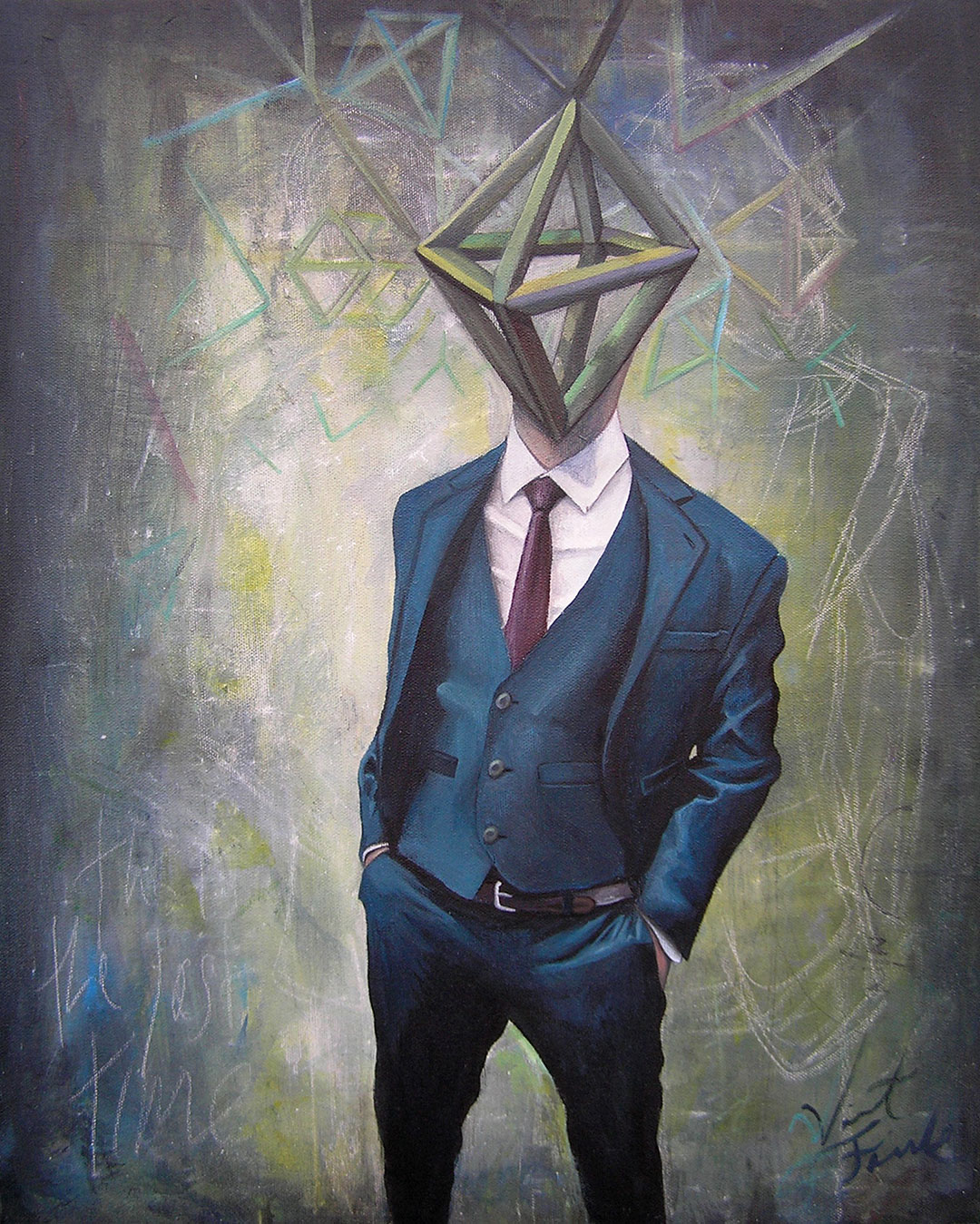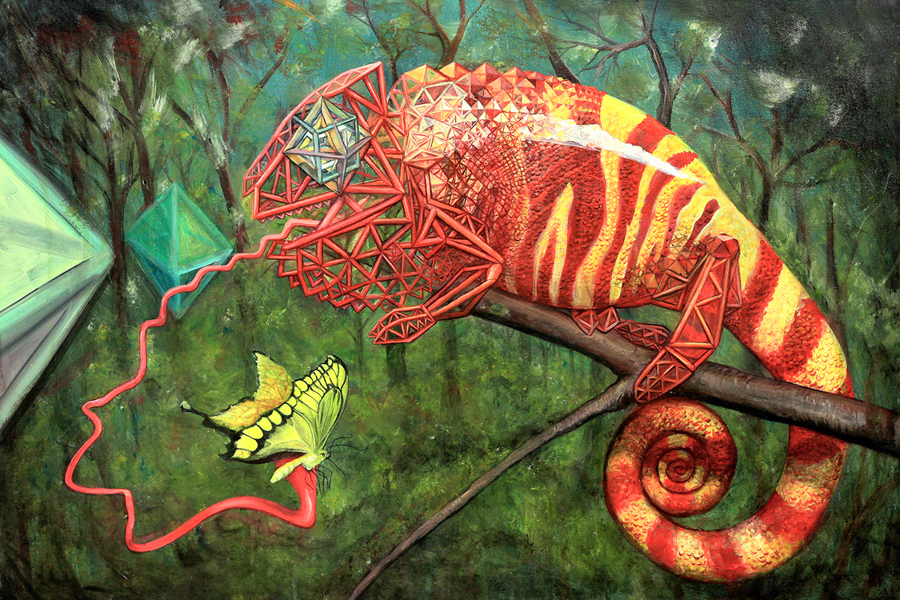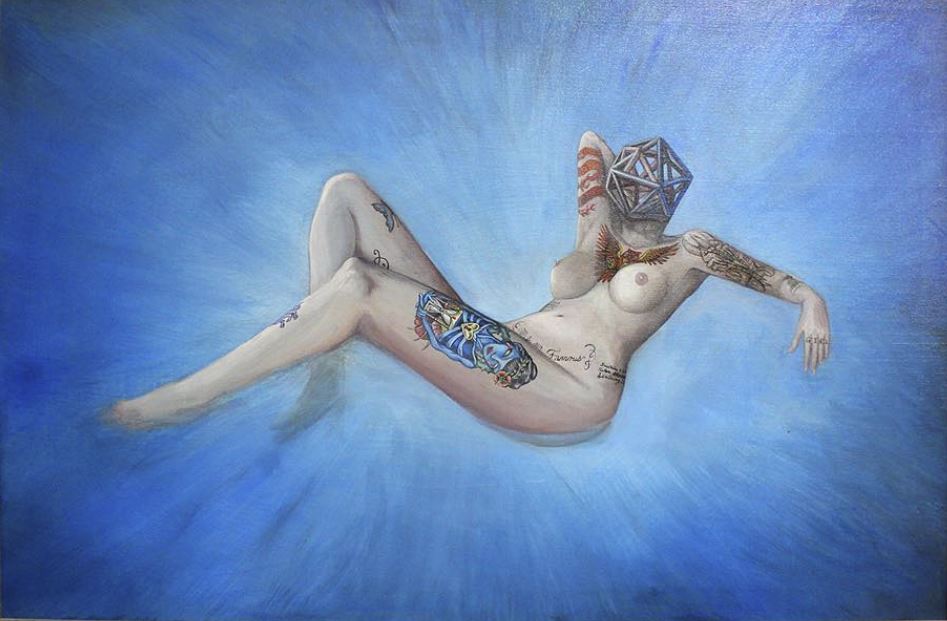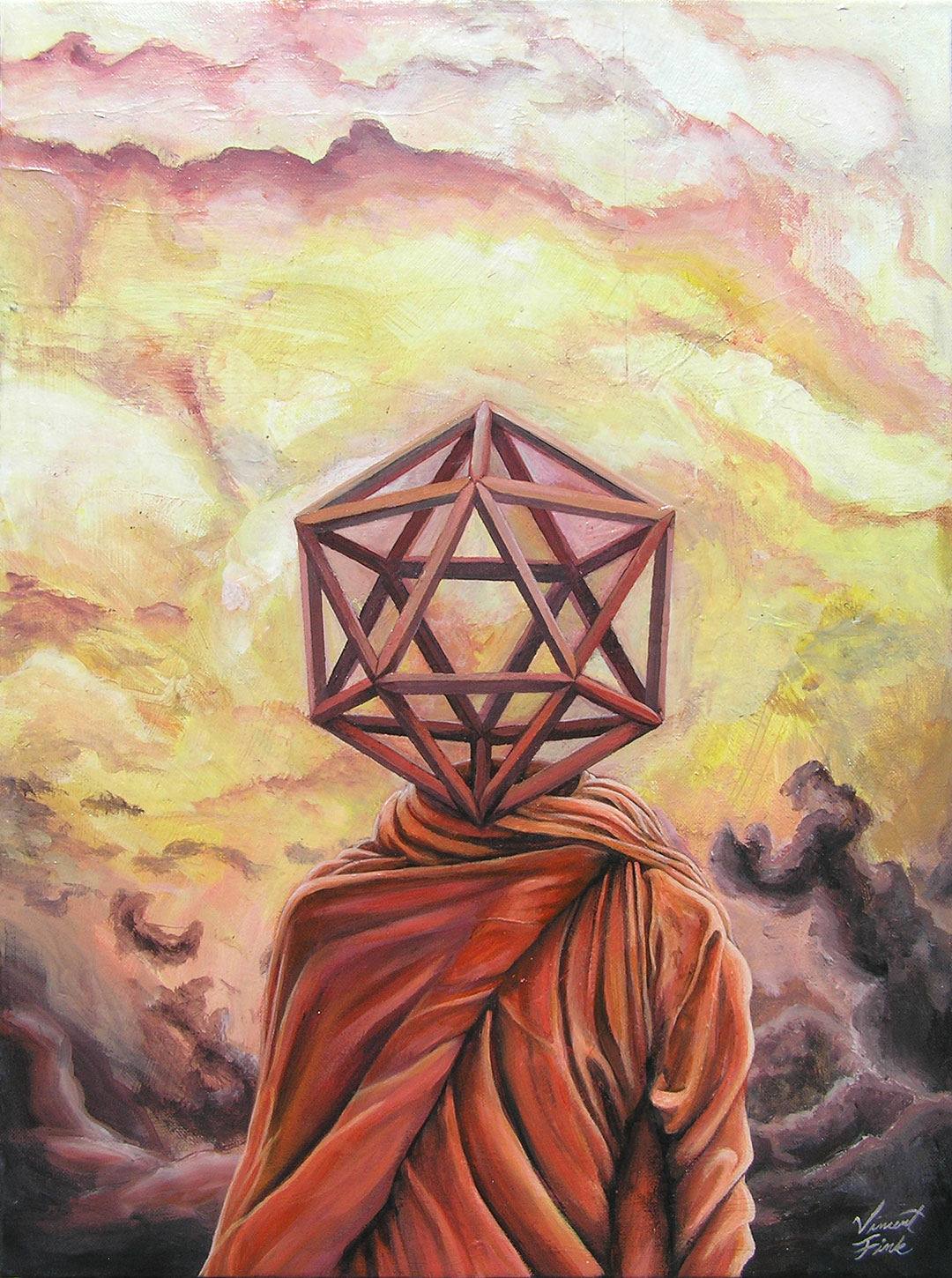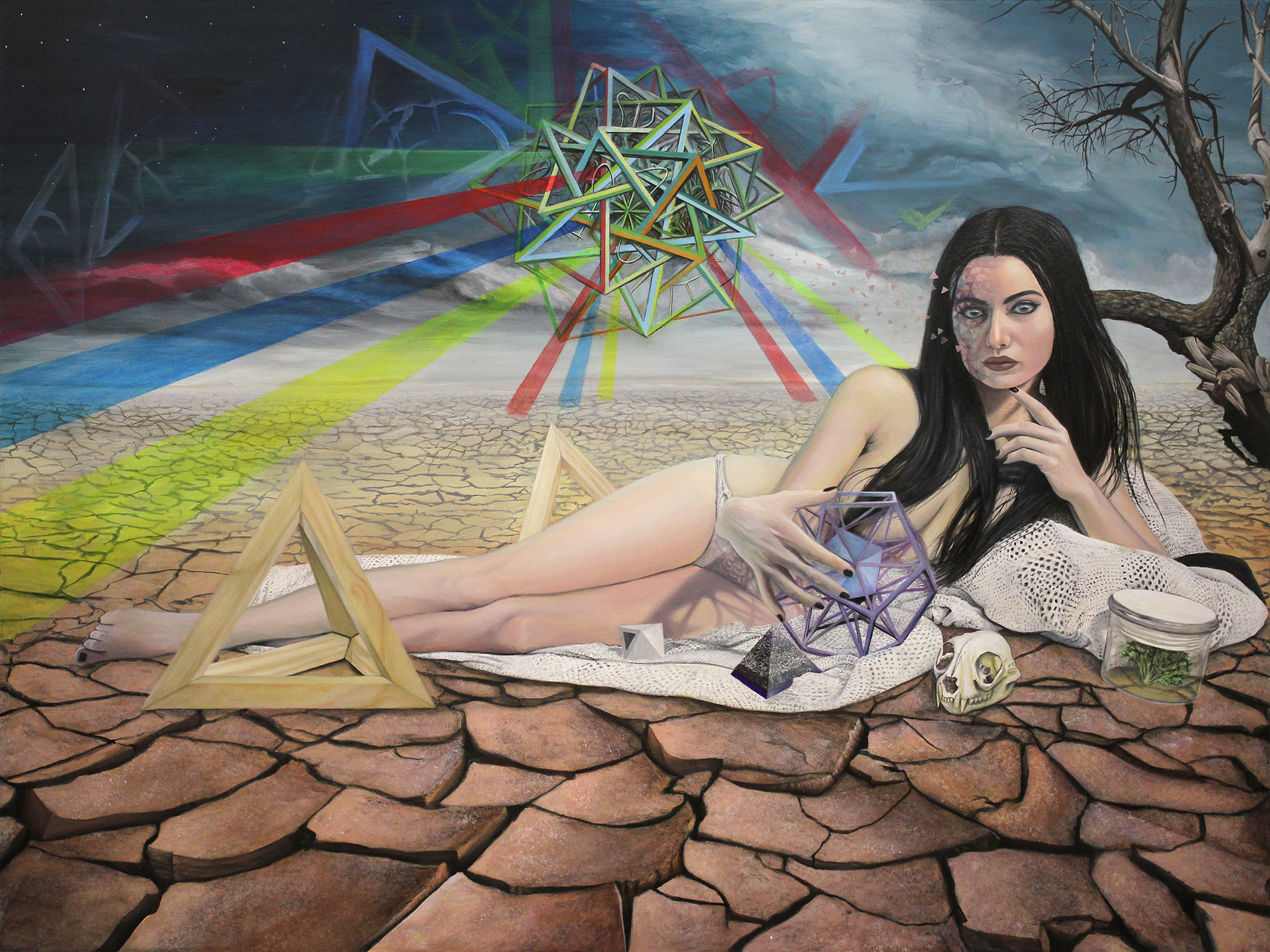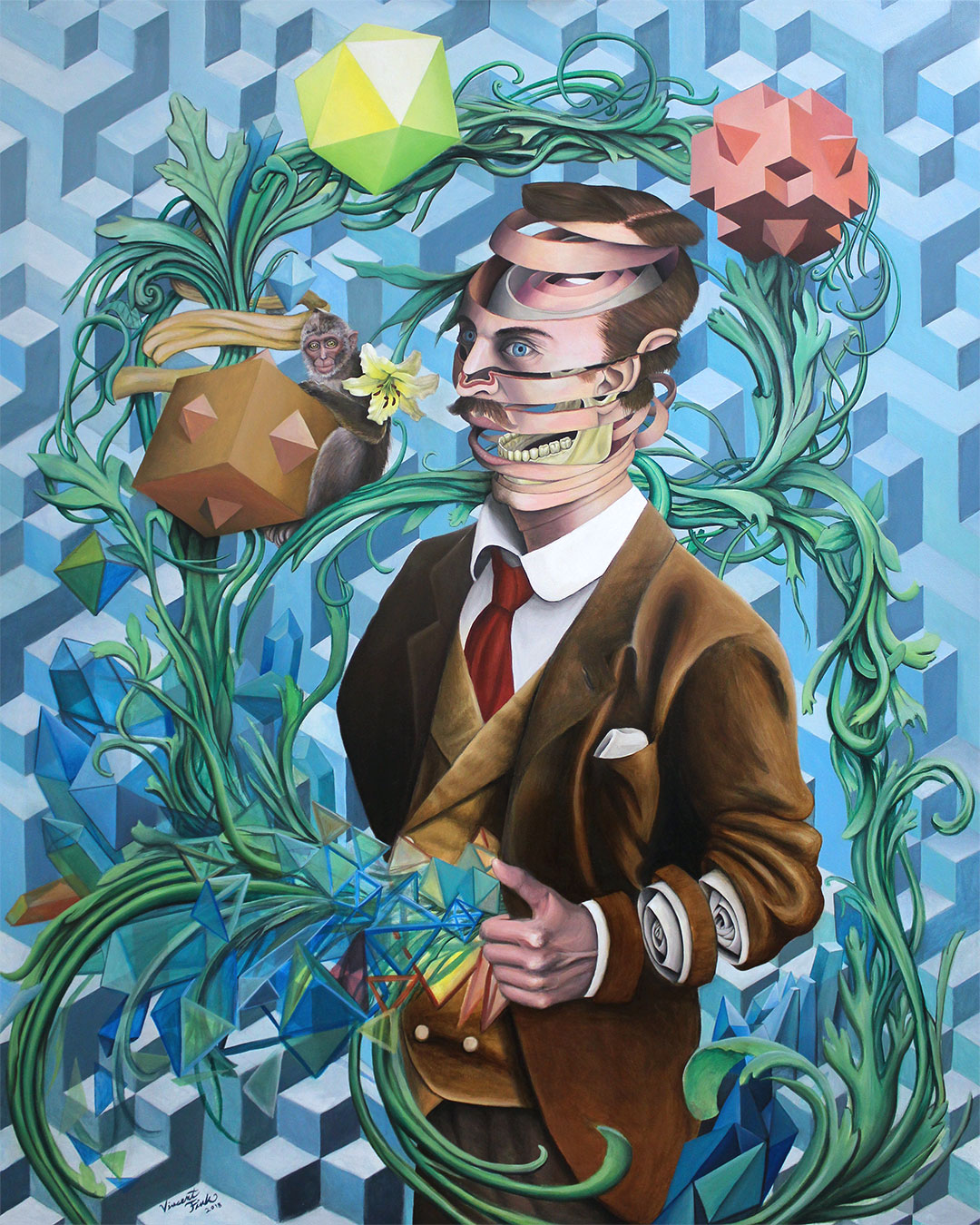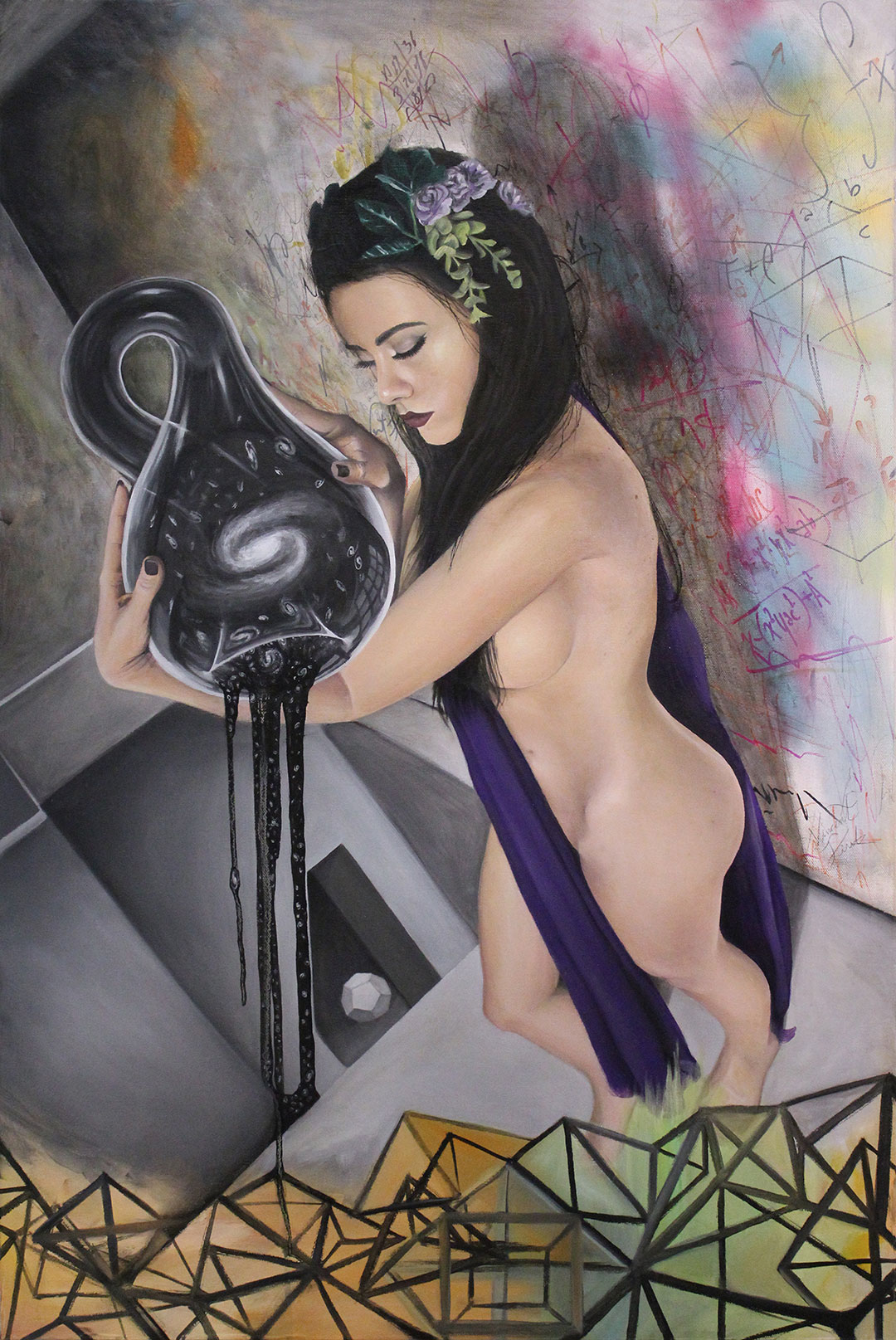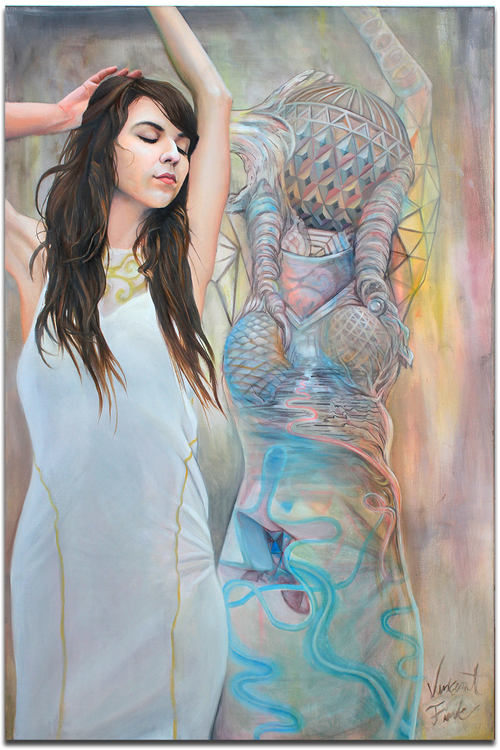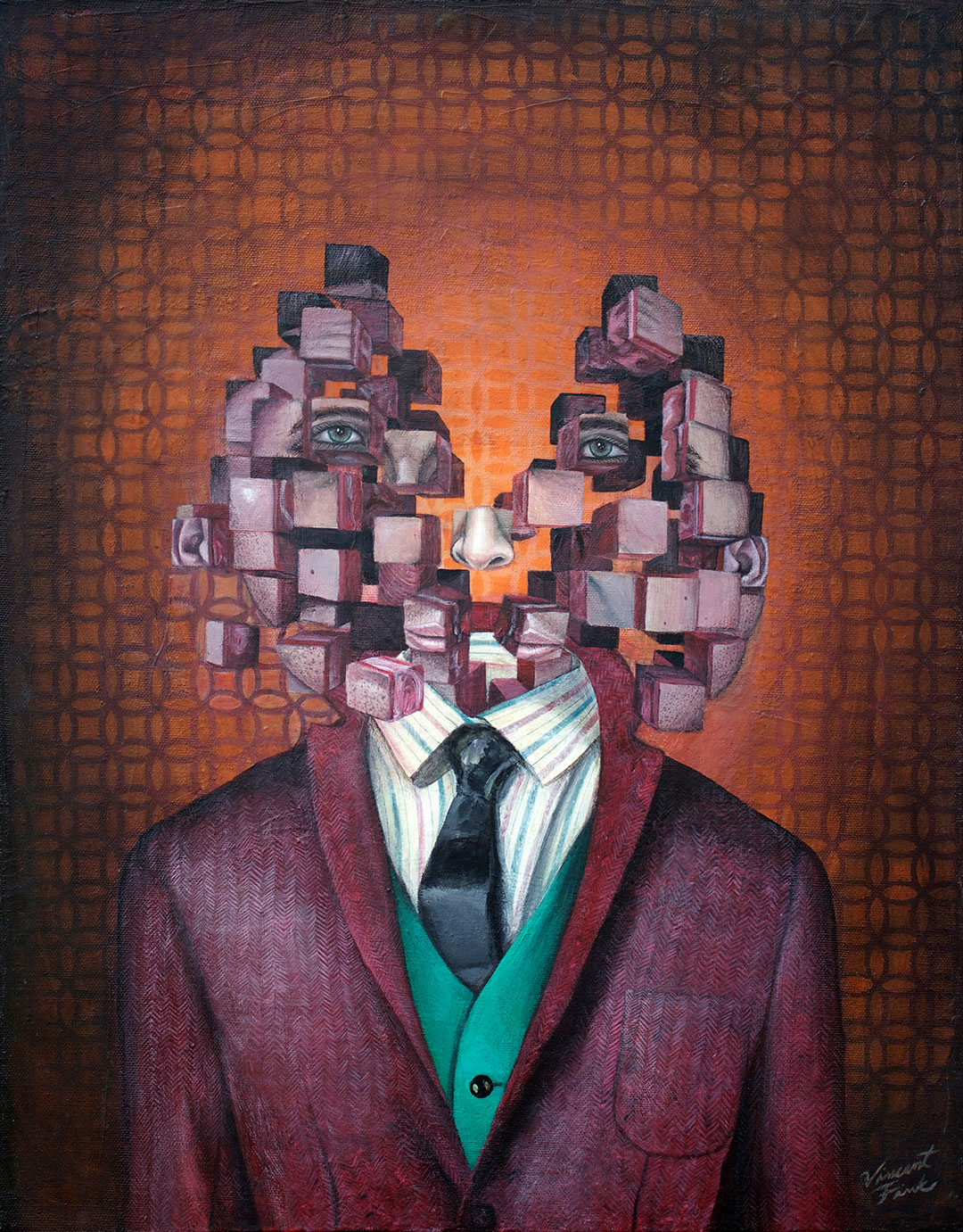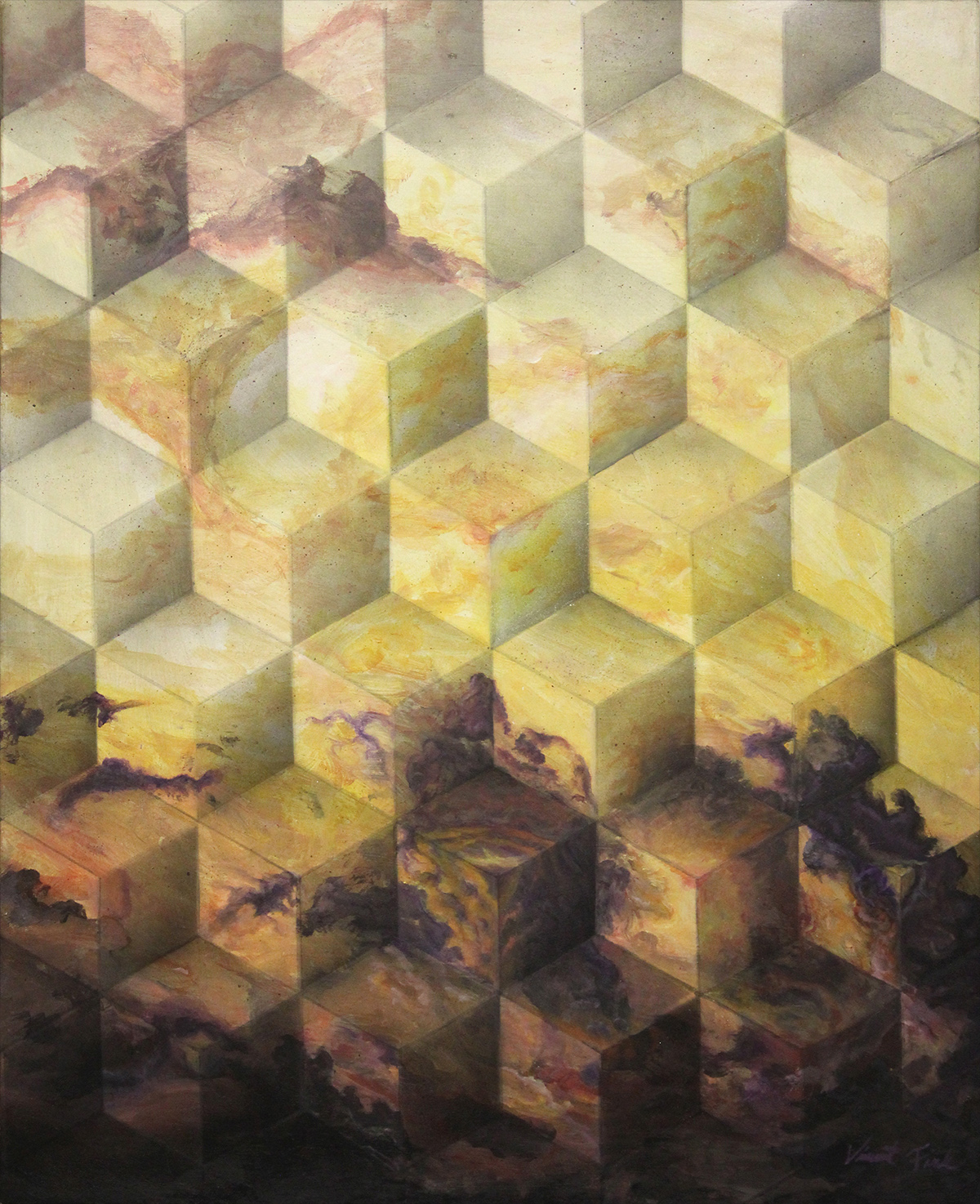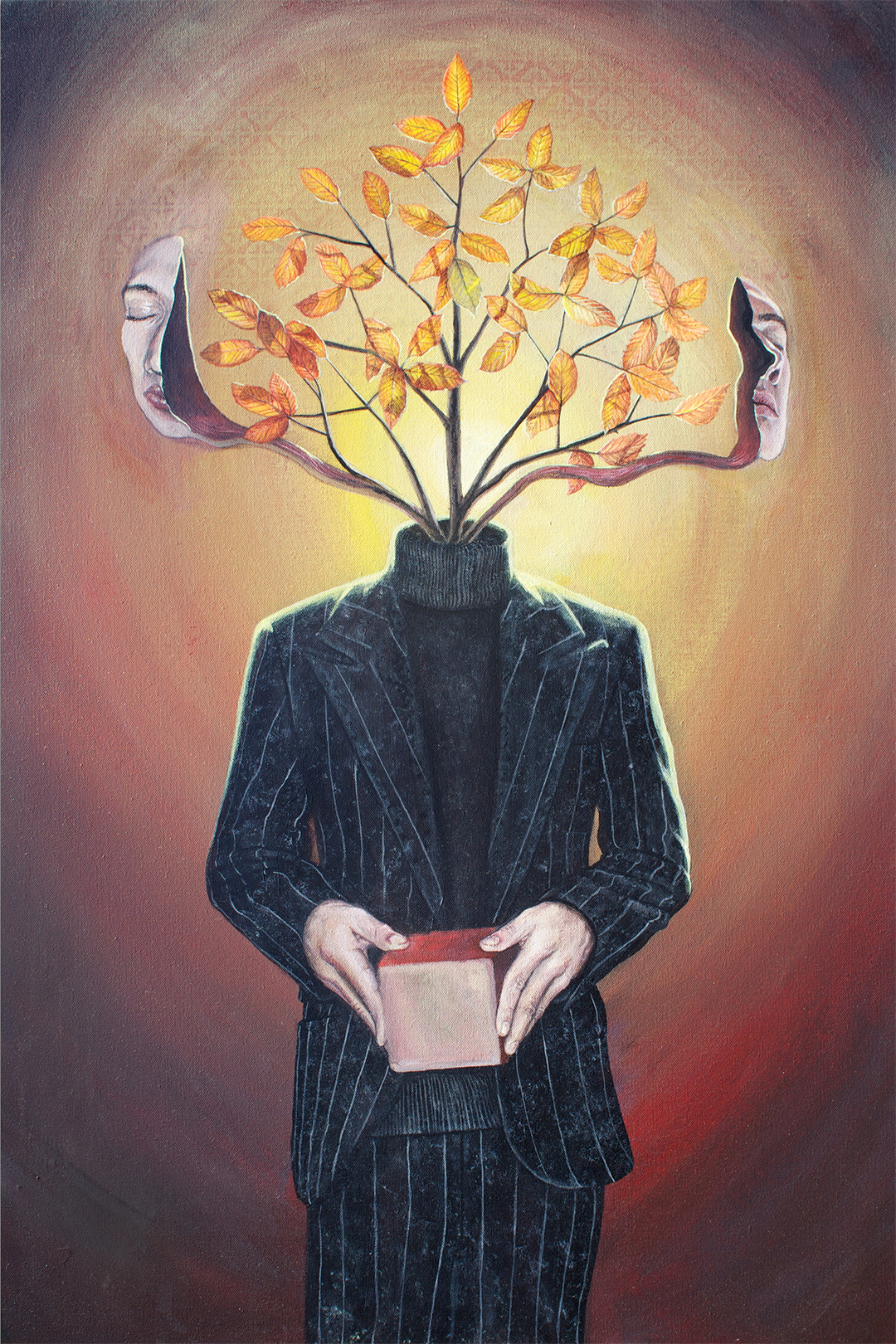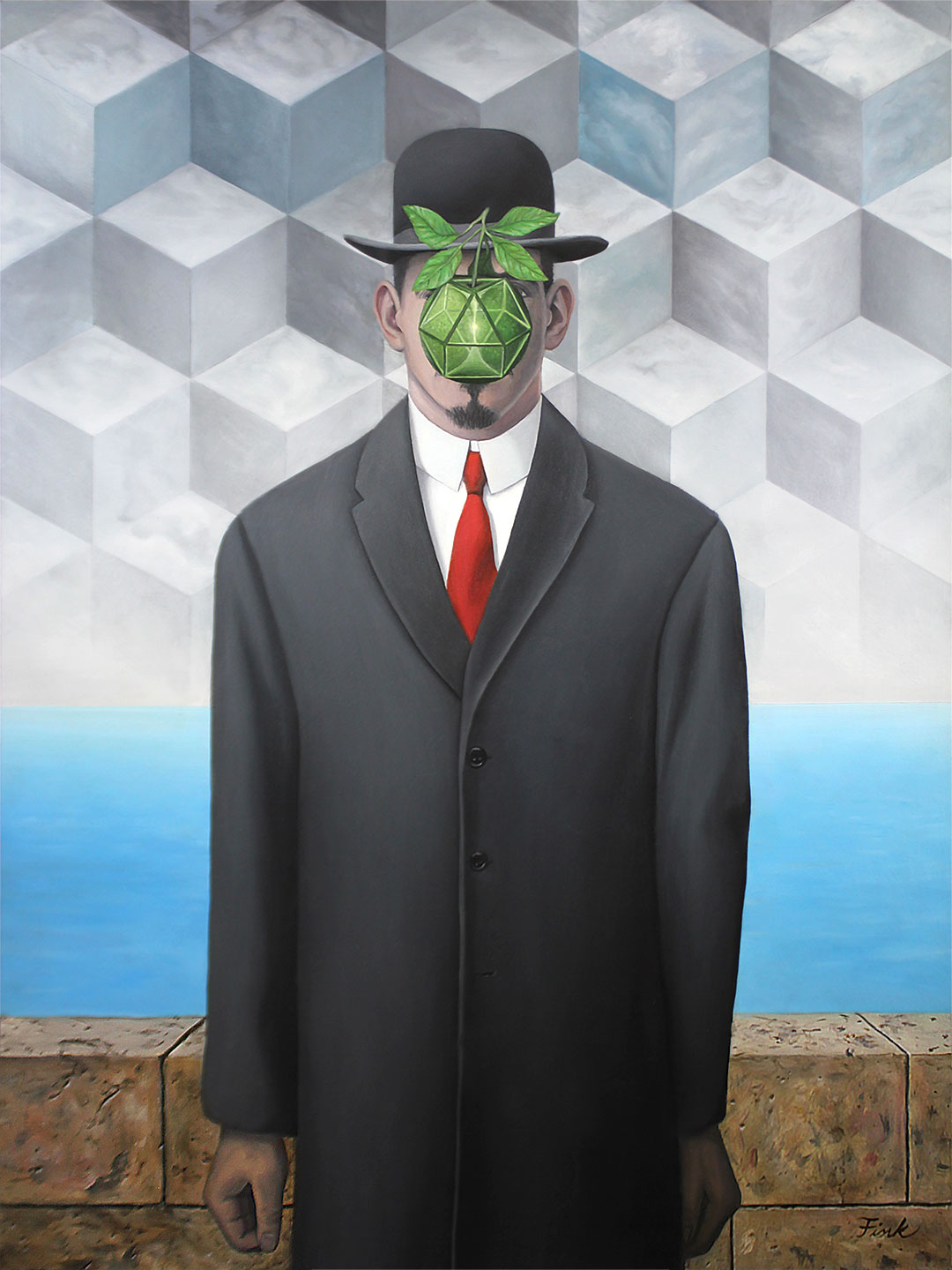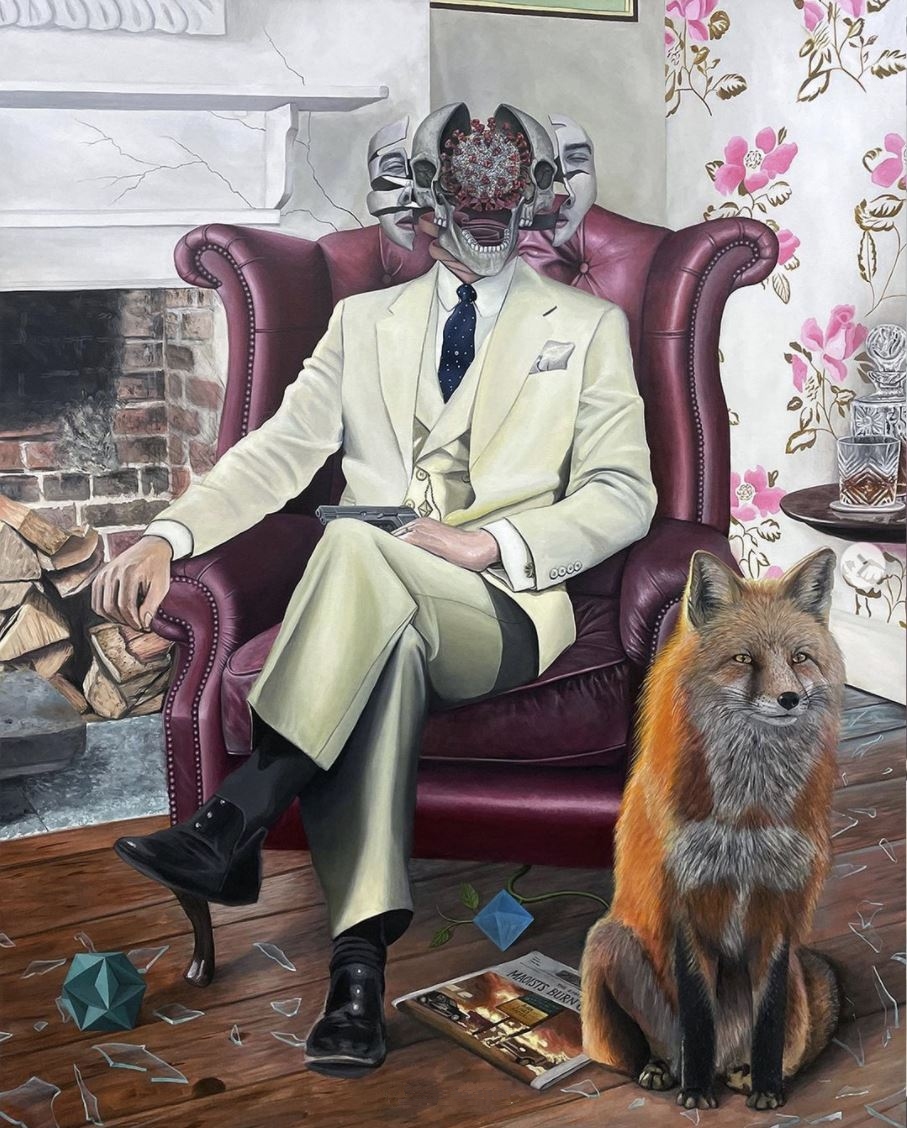 ---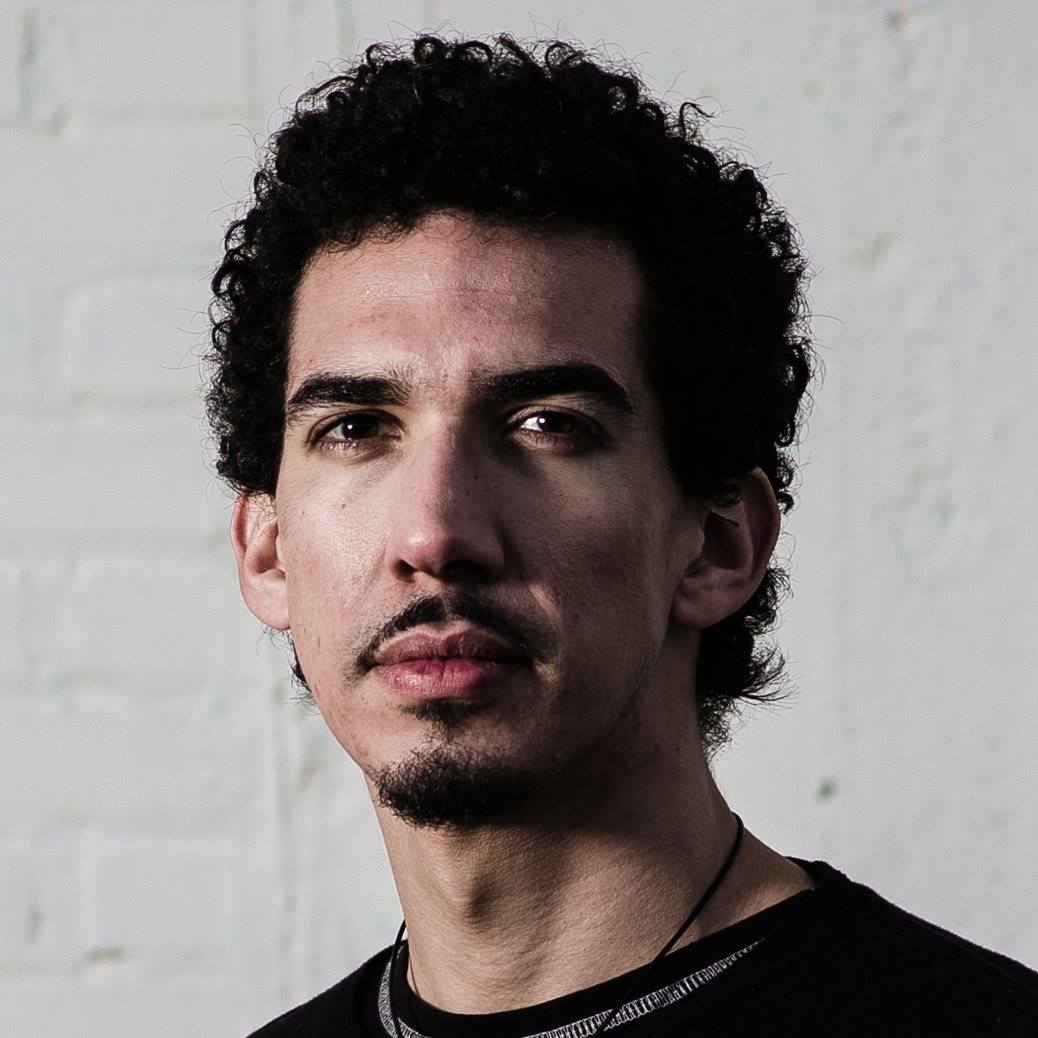 Vincent Fink was born and grew up in the greater Houston area of Texas.
He is an award-winning contemporary surrealist and full-time artist working out of his Winter Street Studio in the Arts District. His first series, Atlas Metamorphosis, started in 2010 with vigorously detailed greyscale sumi ink drawings. Since then, his art evolved from his series of Sacred Geometry Surrealism paintings, called Iterations, to multimedia public art murals and installations including sculpture and animation. The subconscious, with its symbolic story-telling, has always played a part in his cultural narrative message.
He views things as inter-connected via Sacred Geometry - the harmony of space. His personal studies in science and philosophy along with his degree in Media Arts & Animation from The Art Institute of Houston influenced his way of deconstructing matter into its basic polygonal elements which is prevalent in his oil and acrylic paintings.
Vincent Fink has shown at reputable local galleries such as Jack Meier Gallery, Galeria Regina and Bisong Gallery, as well as abroad in Rome, Italy, Brooklyn, New York, San Francisco and Los Angeles, California, Michigan, Oklahoma, Chicago, Illinois, Colorado, Austin, and at Art Basel in Miami, Florida. He has won and been a finalist for reputable art prizes like the Hunting Art Prize more than once.