The Surrealism Website
Werner Holz (1948-91)


---
---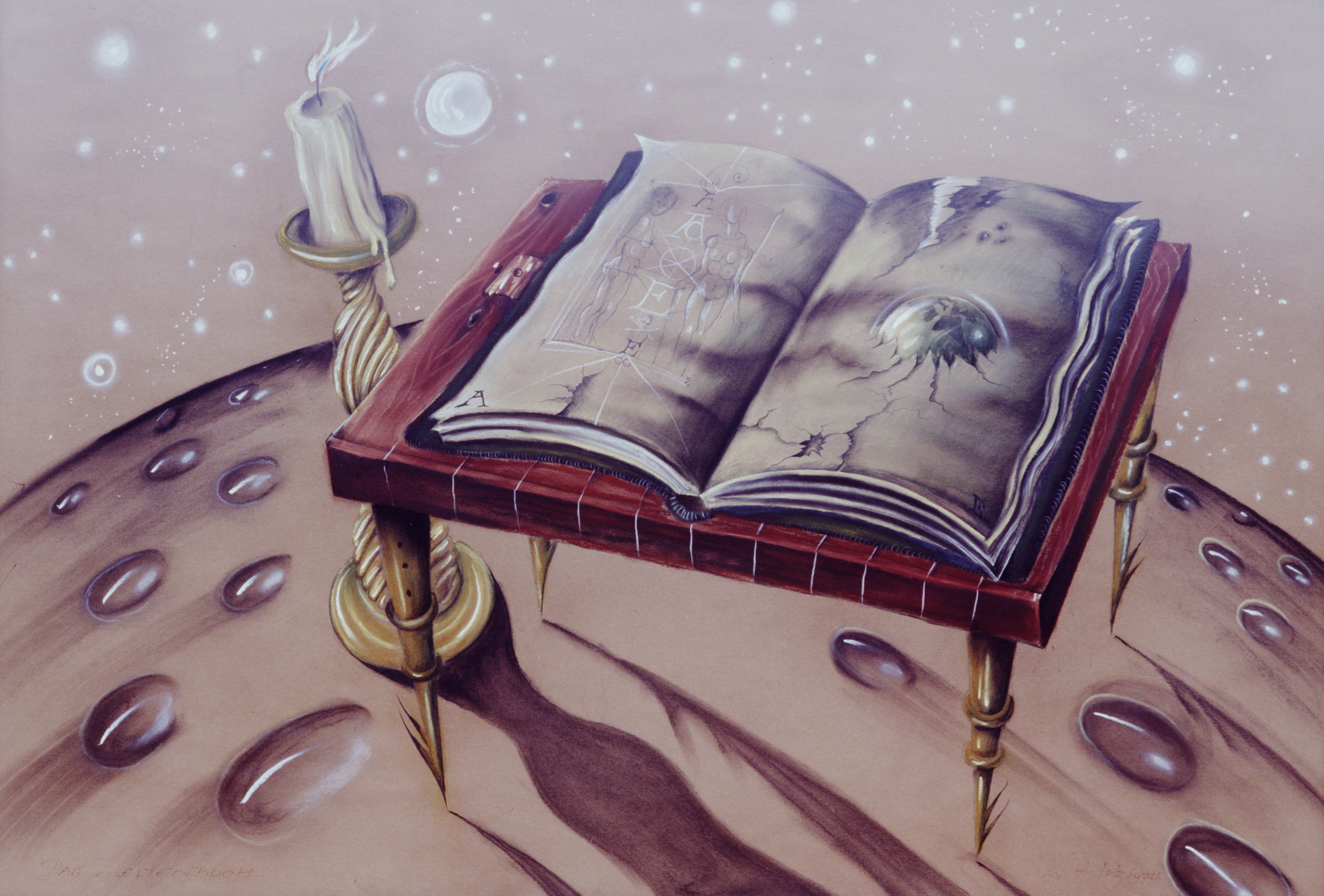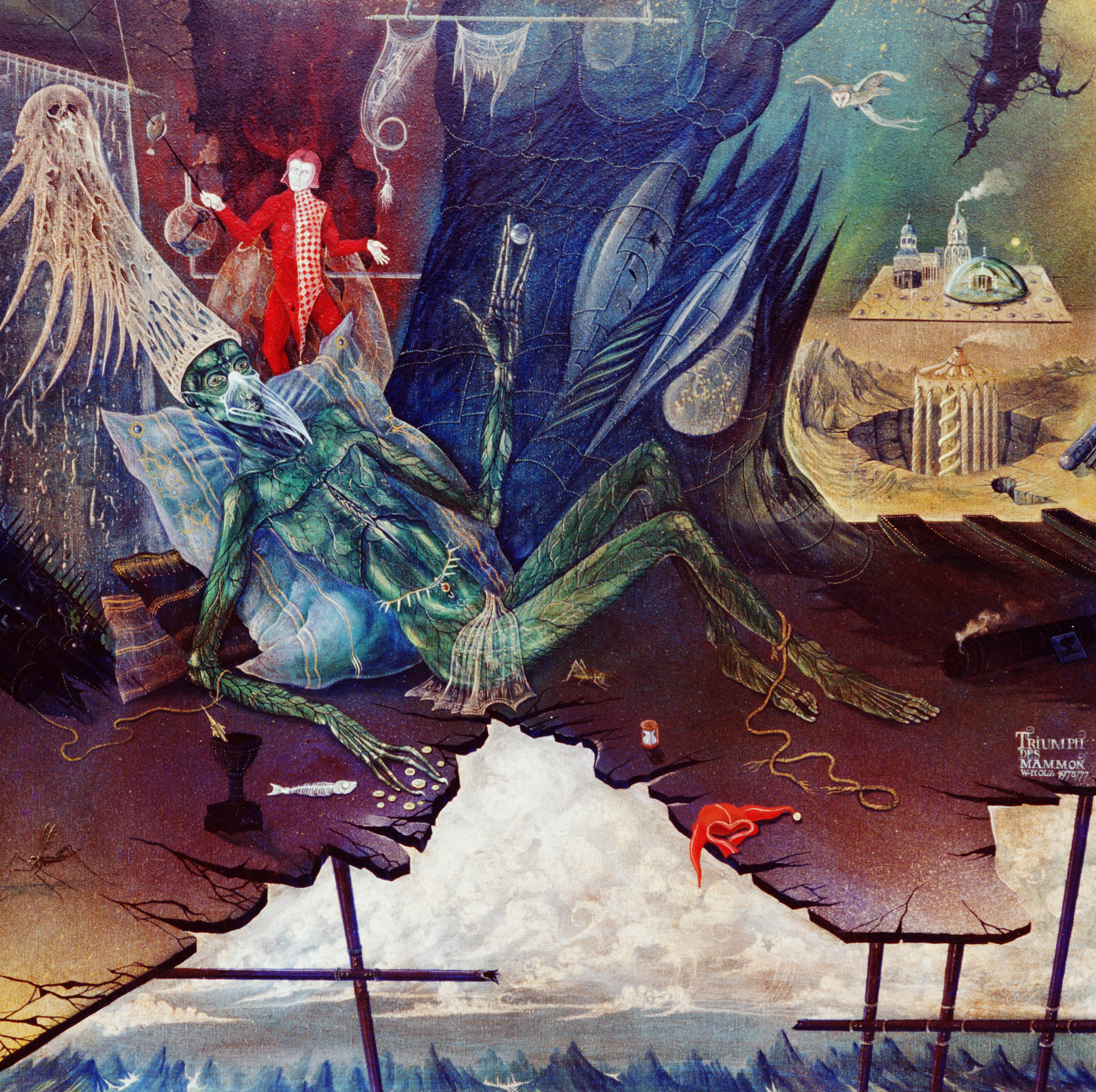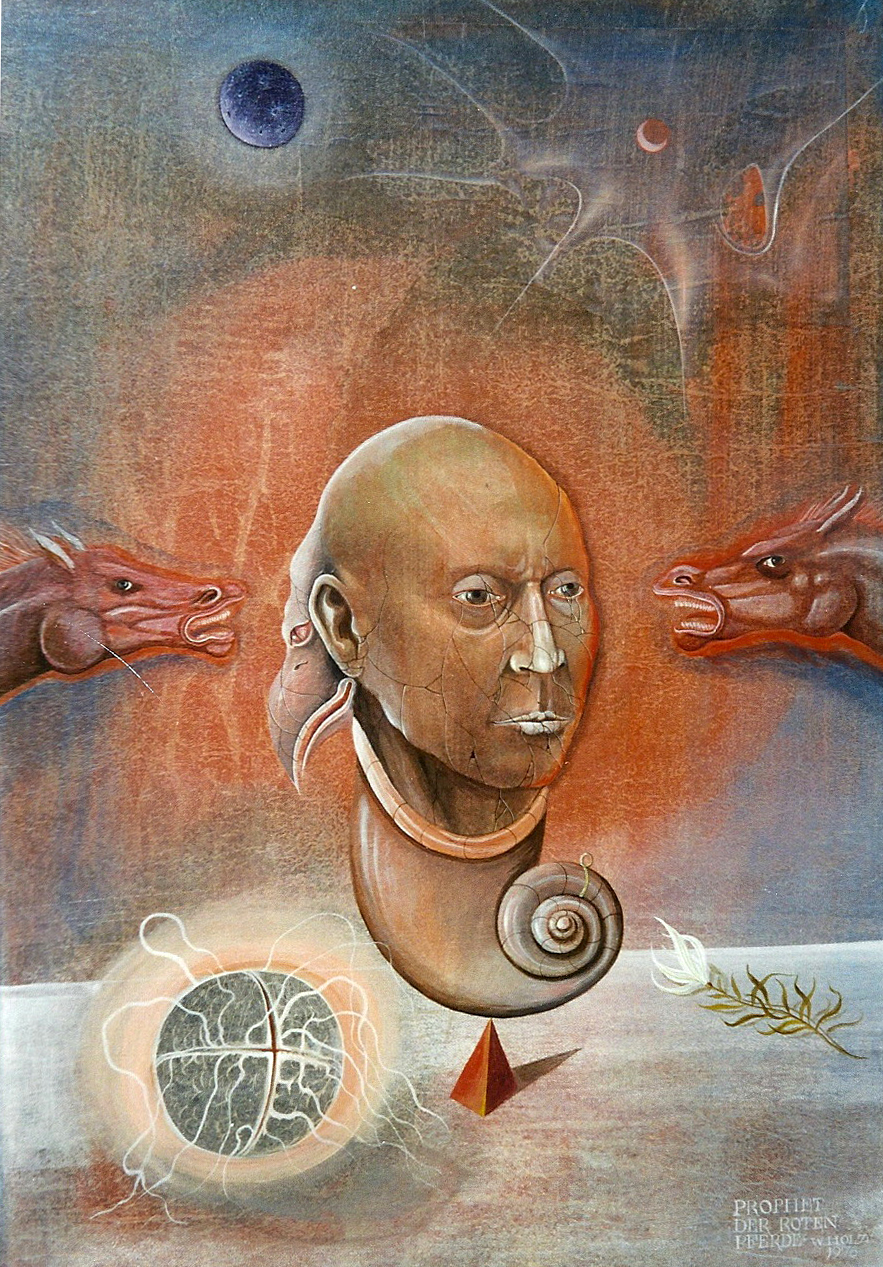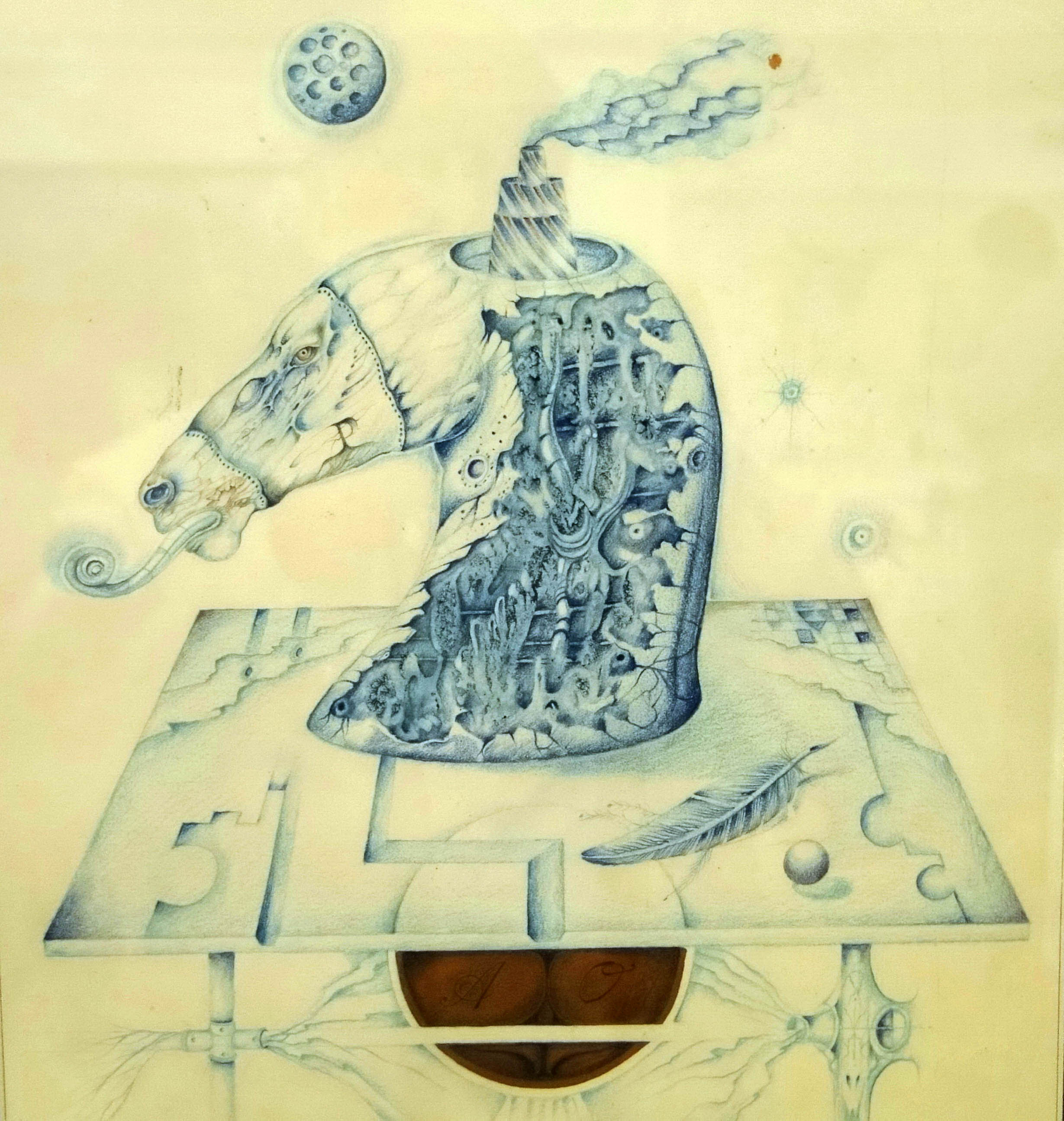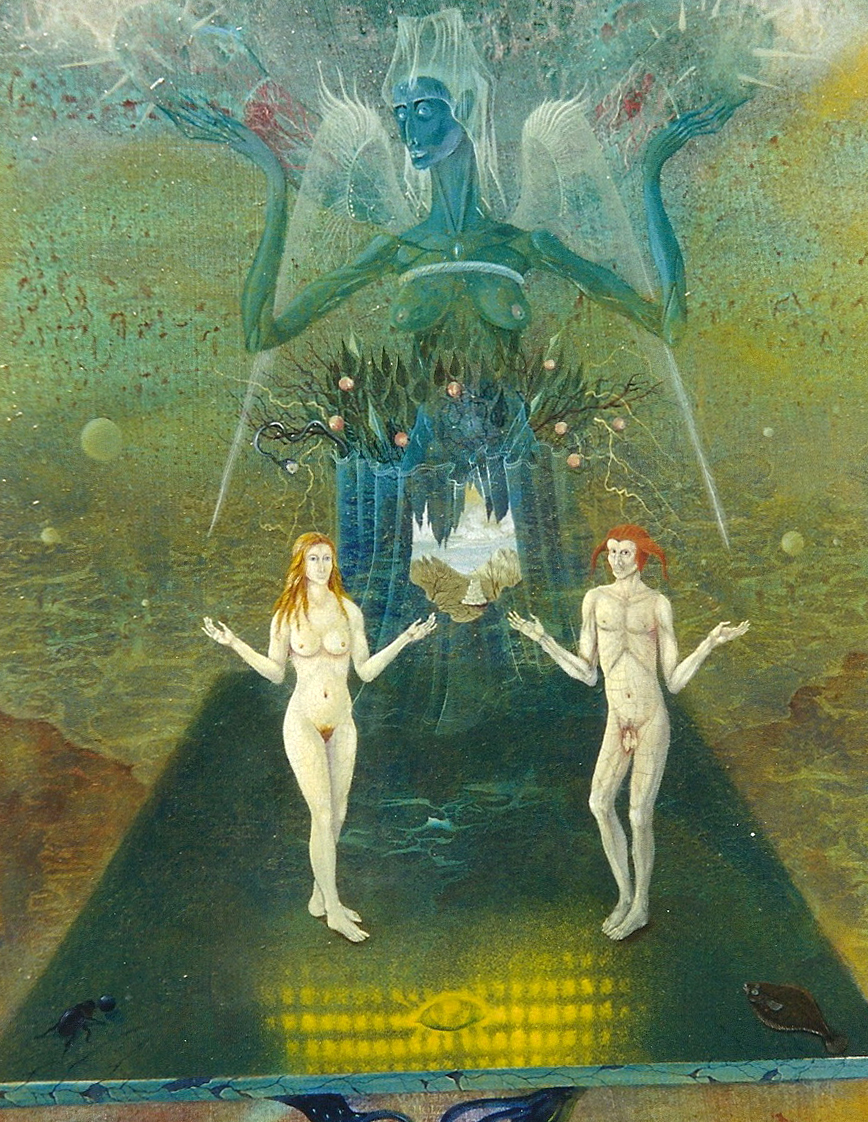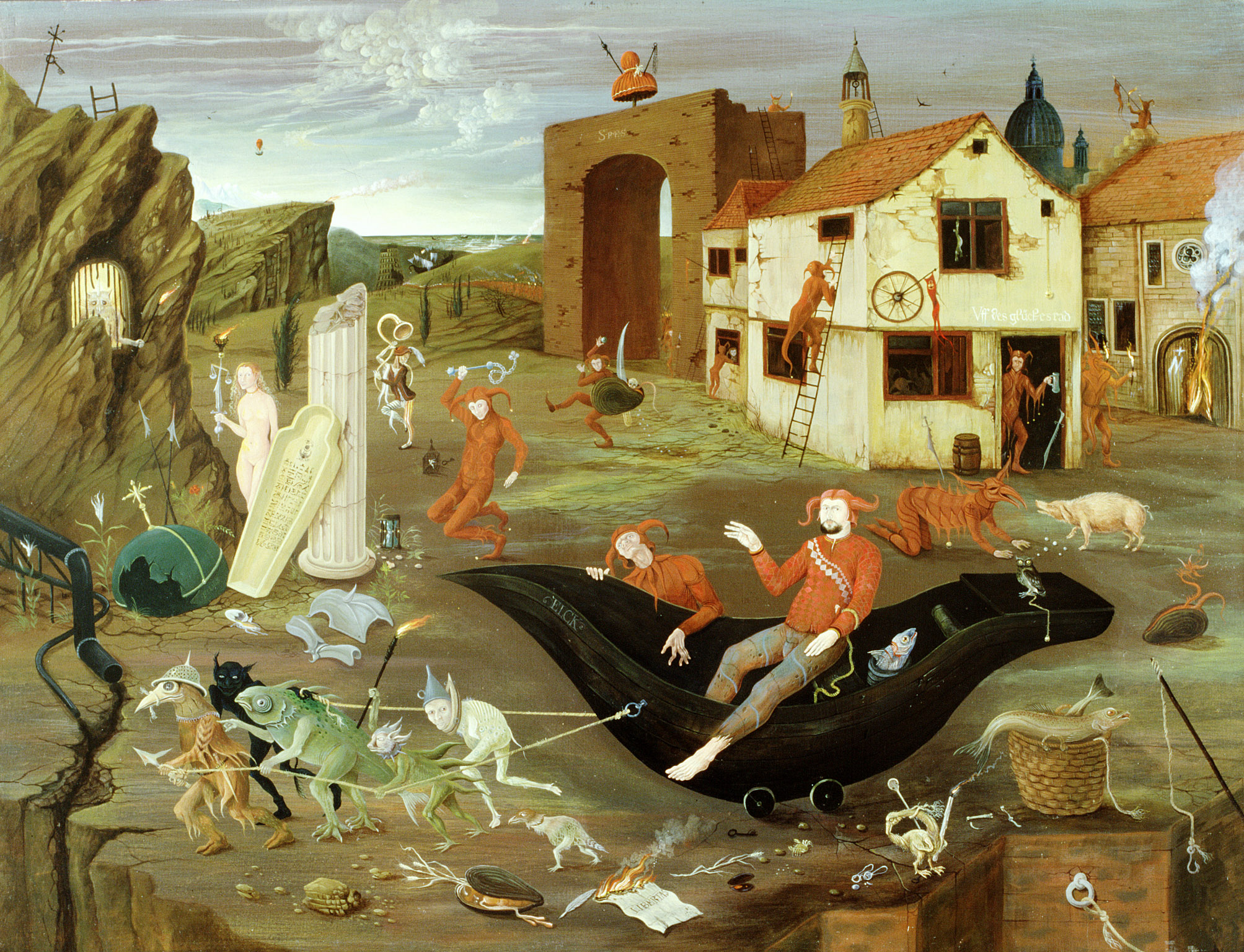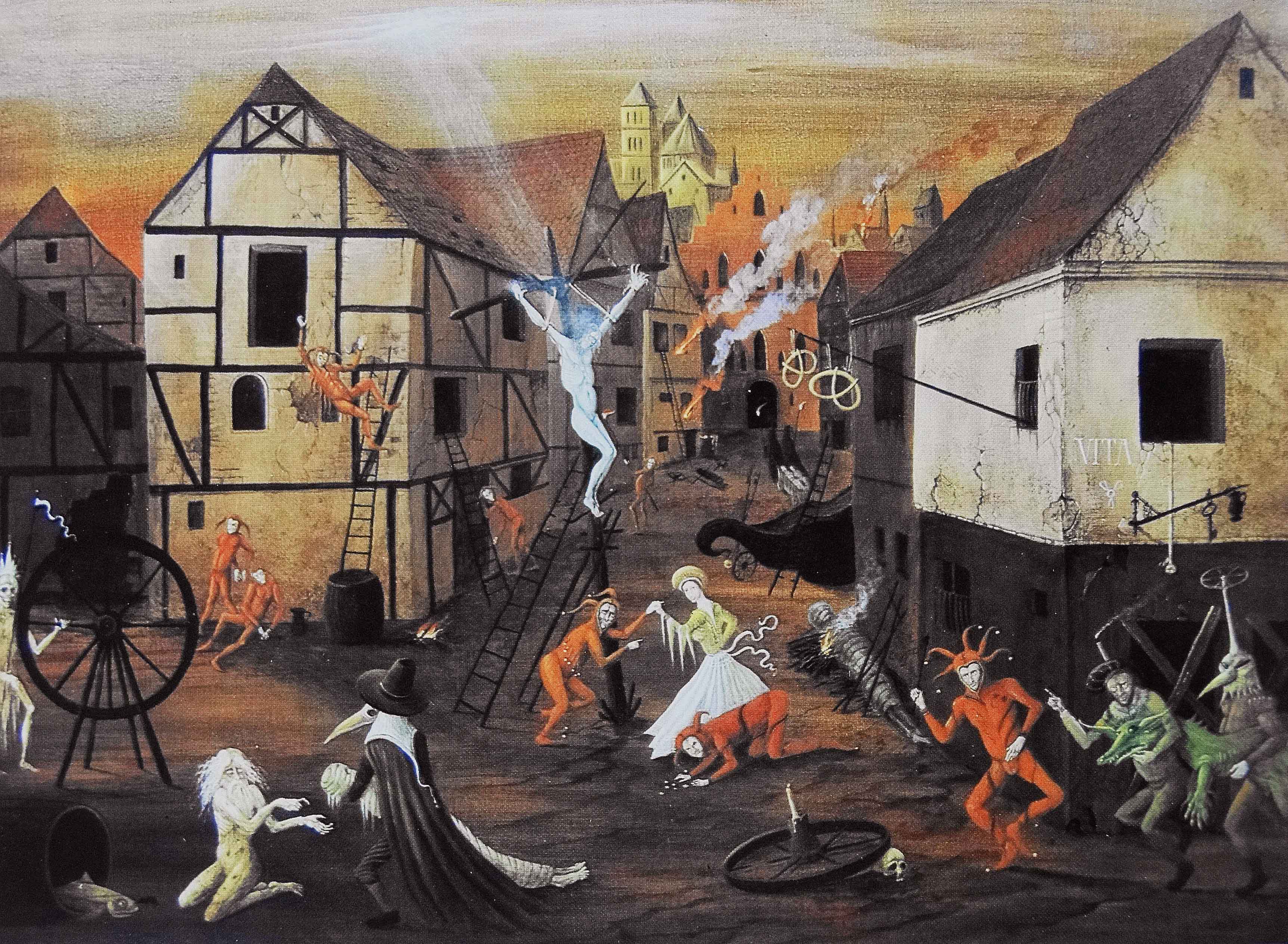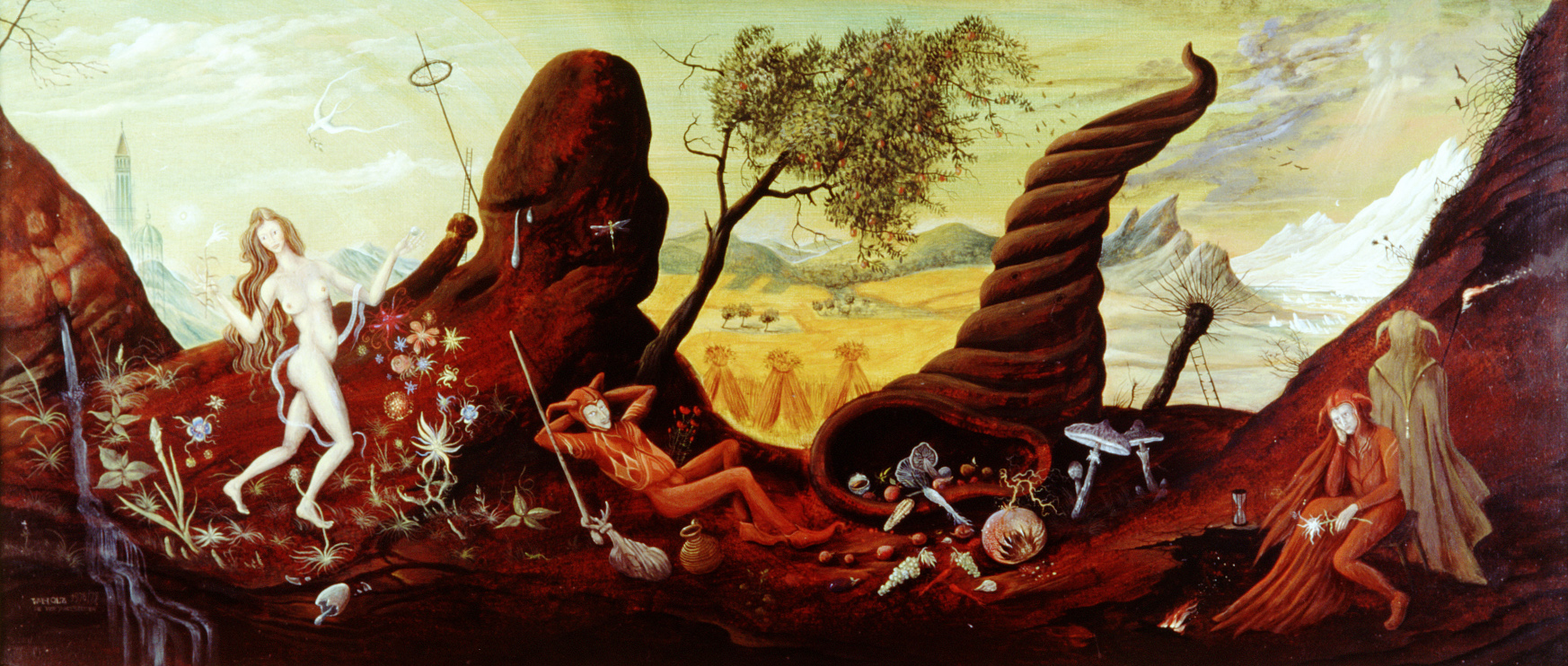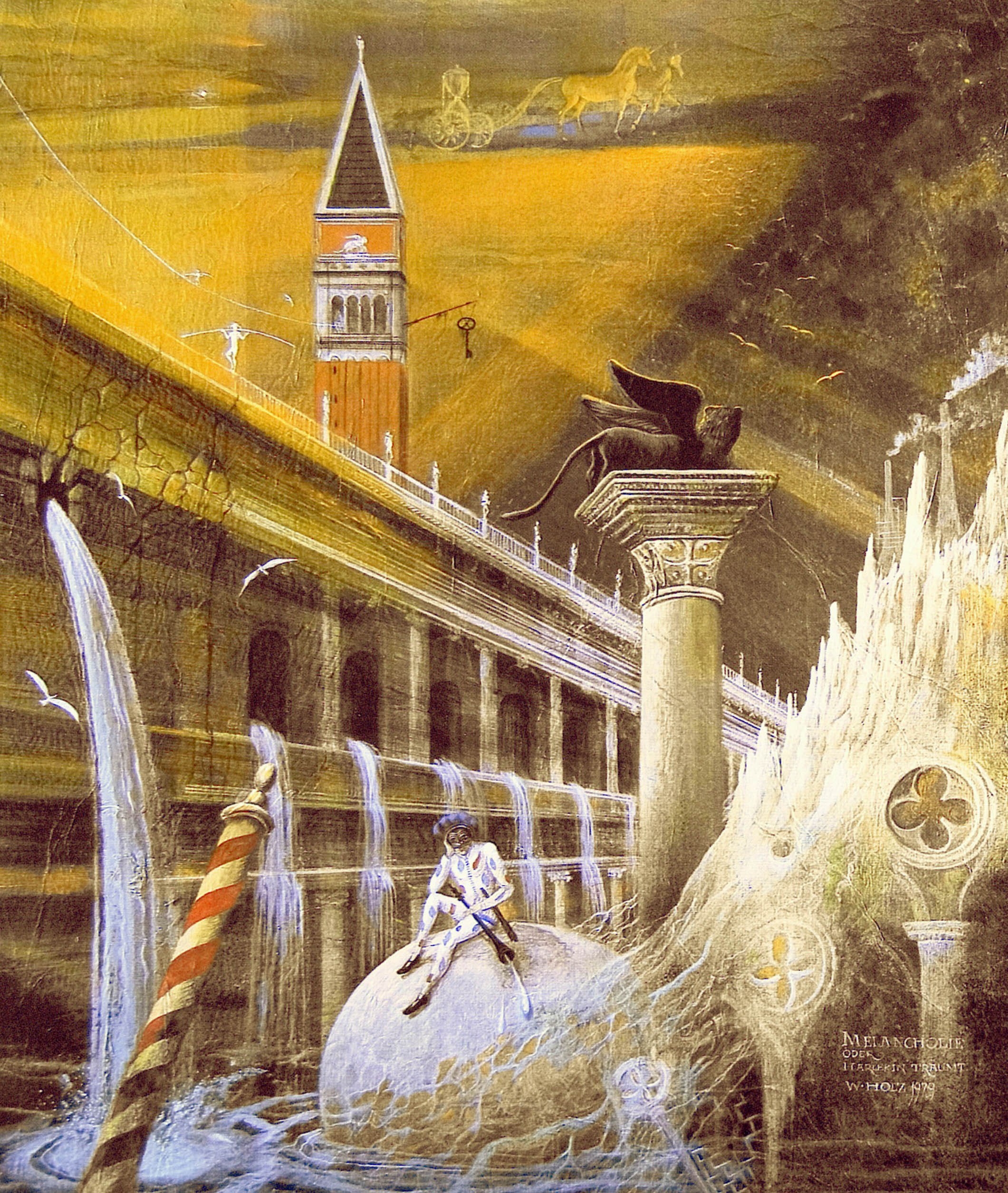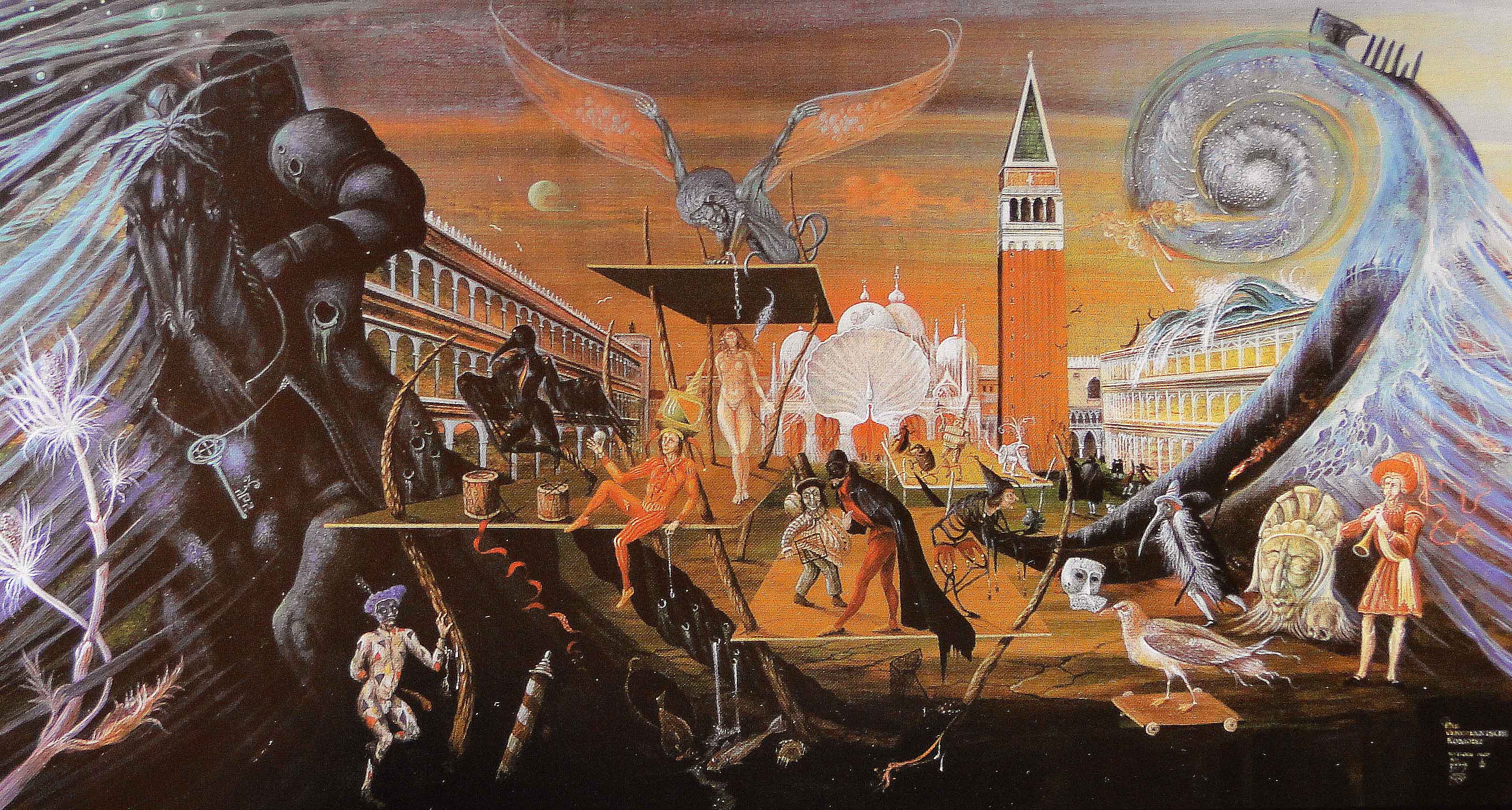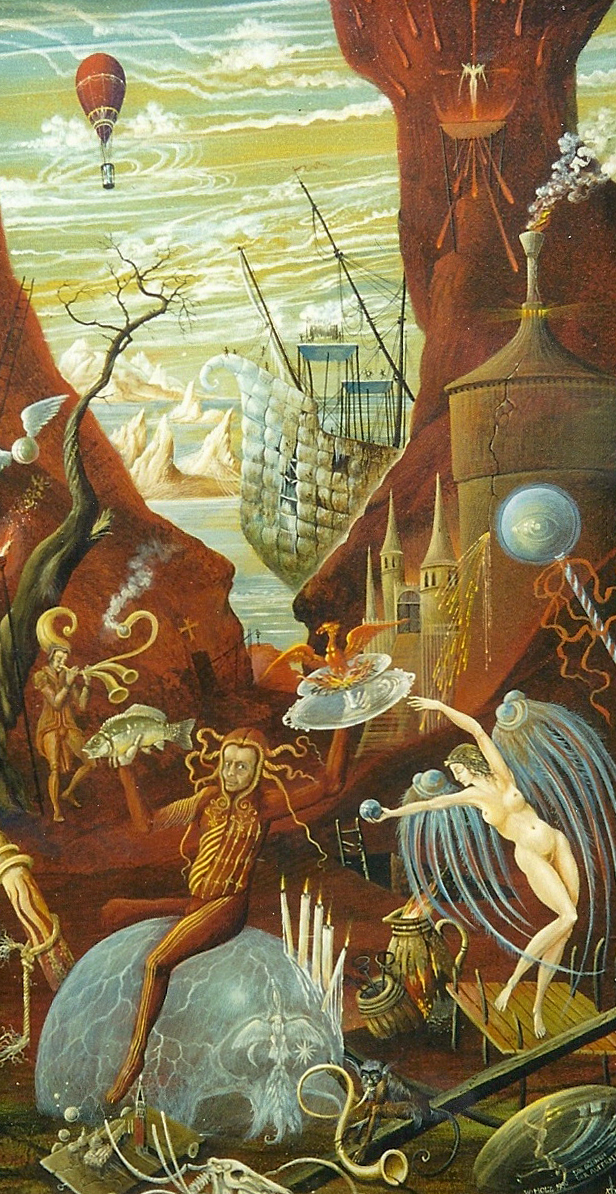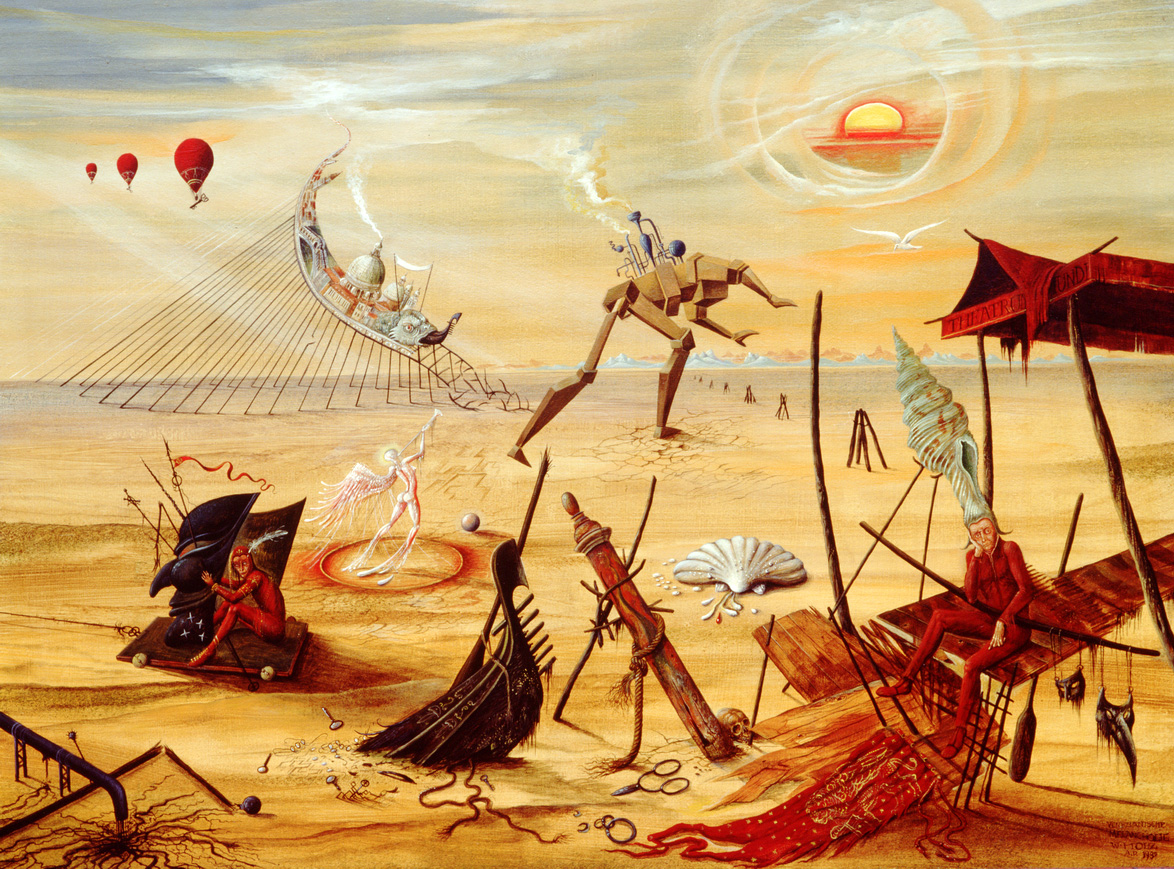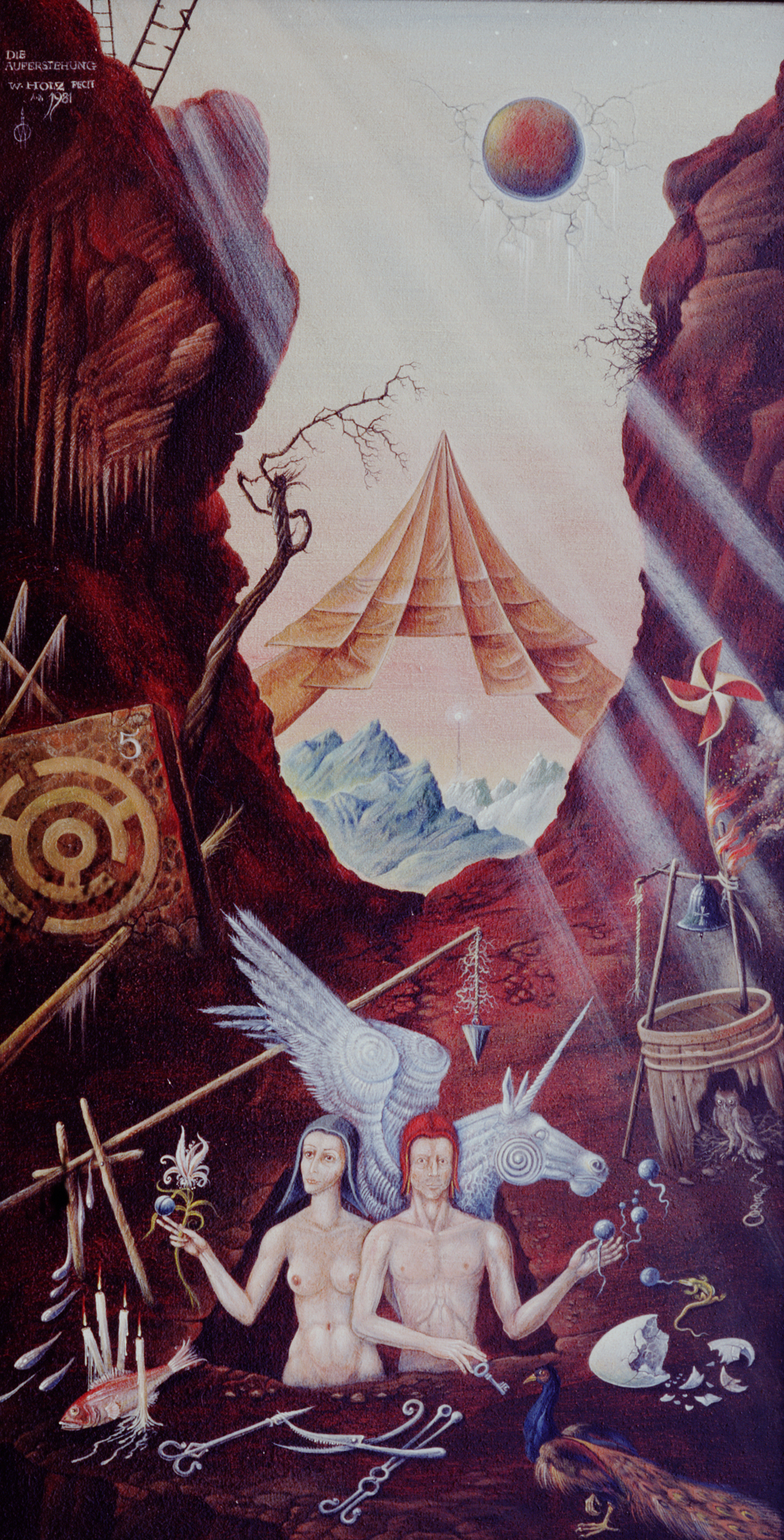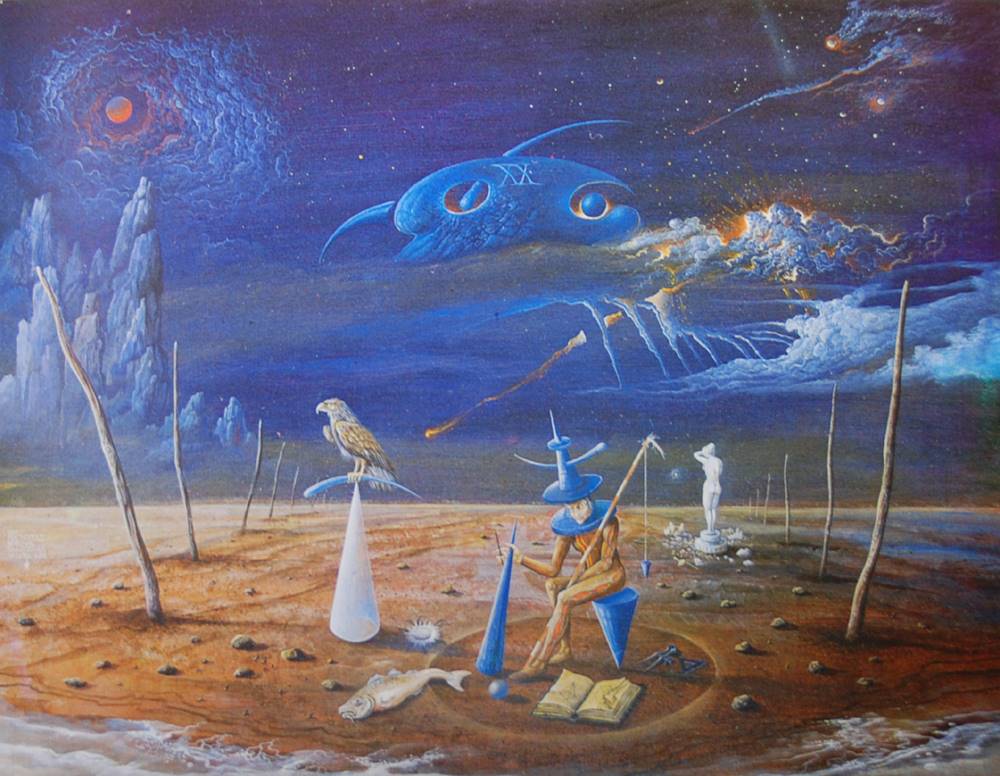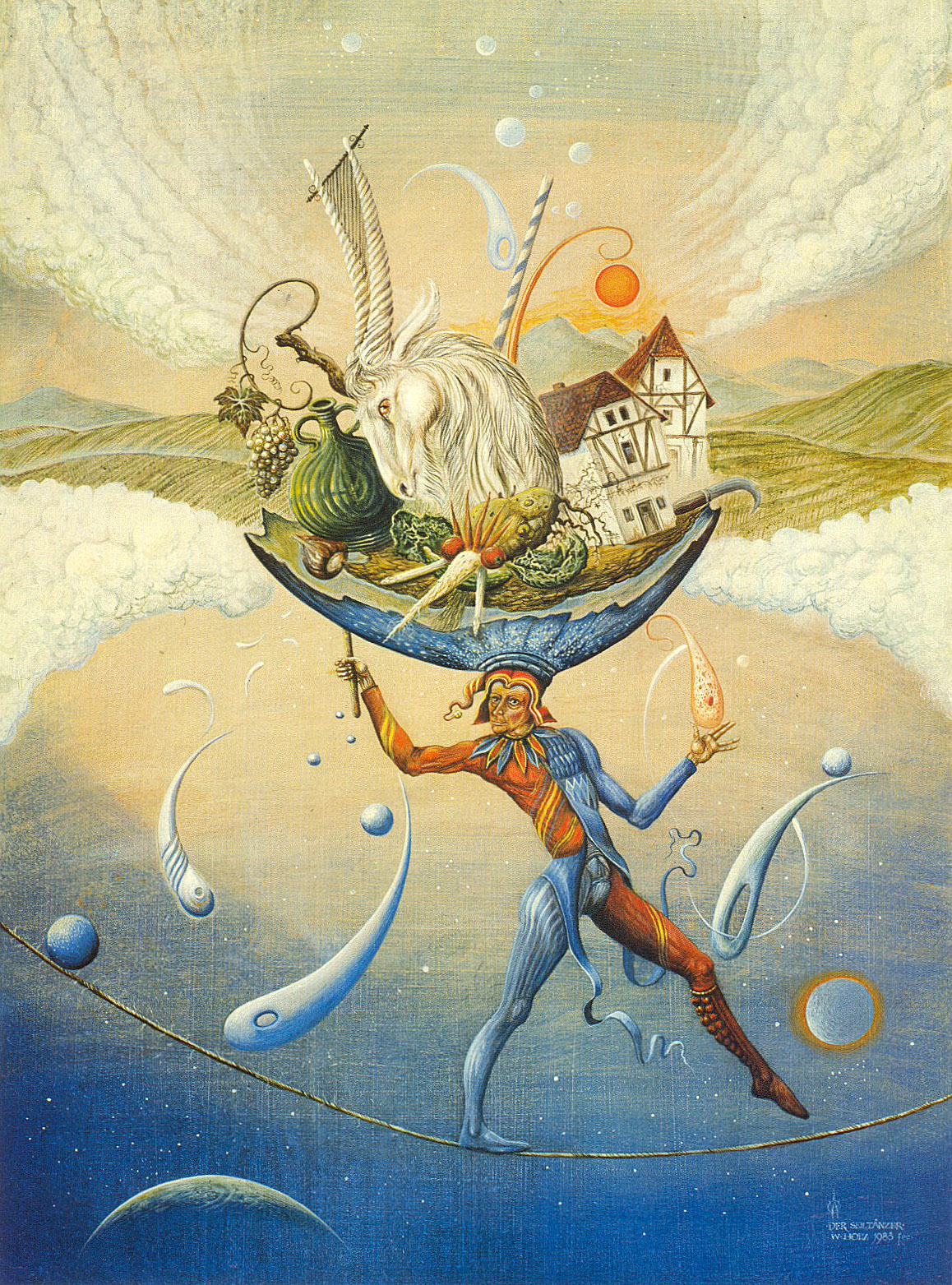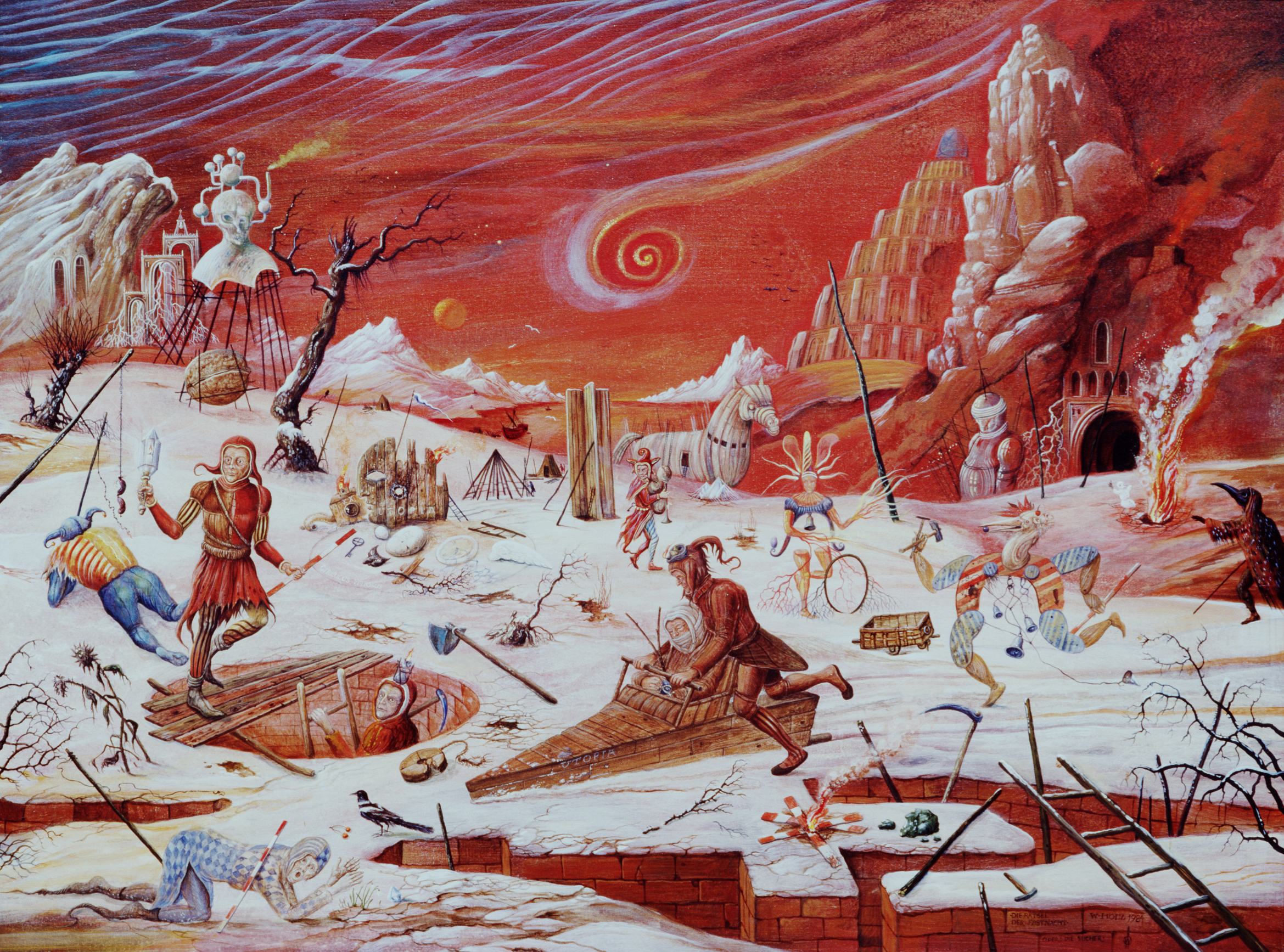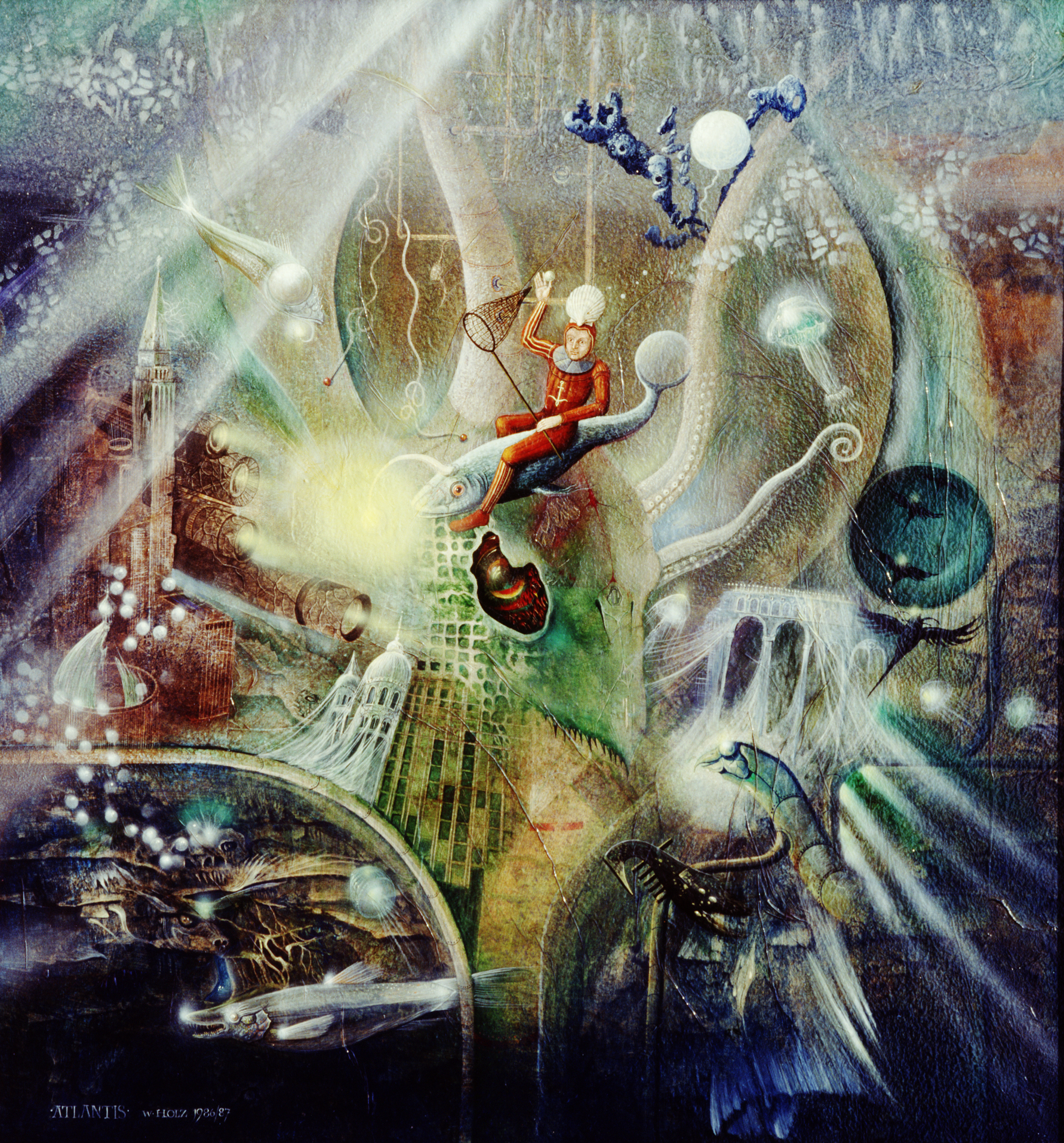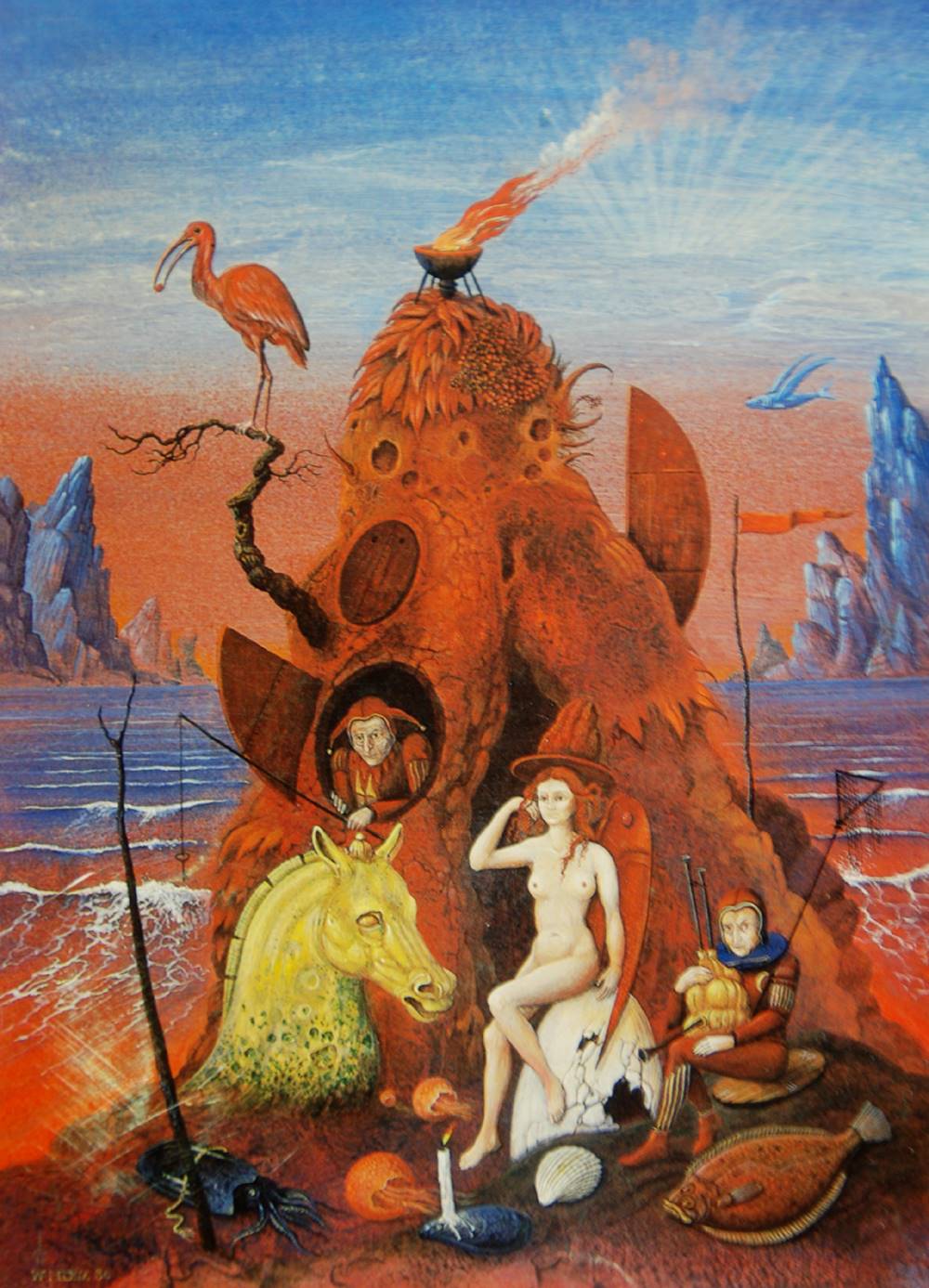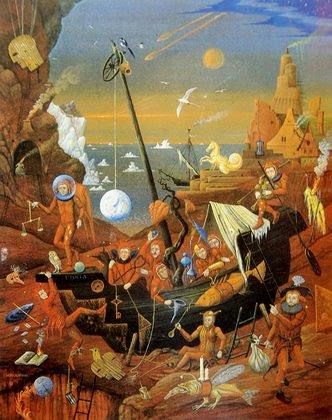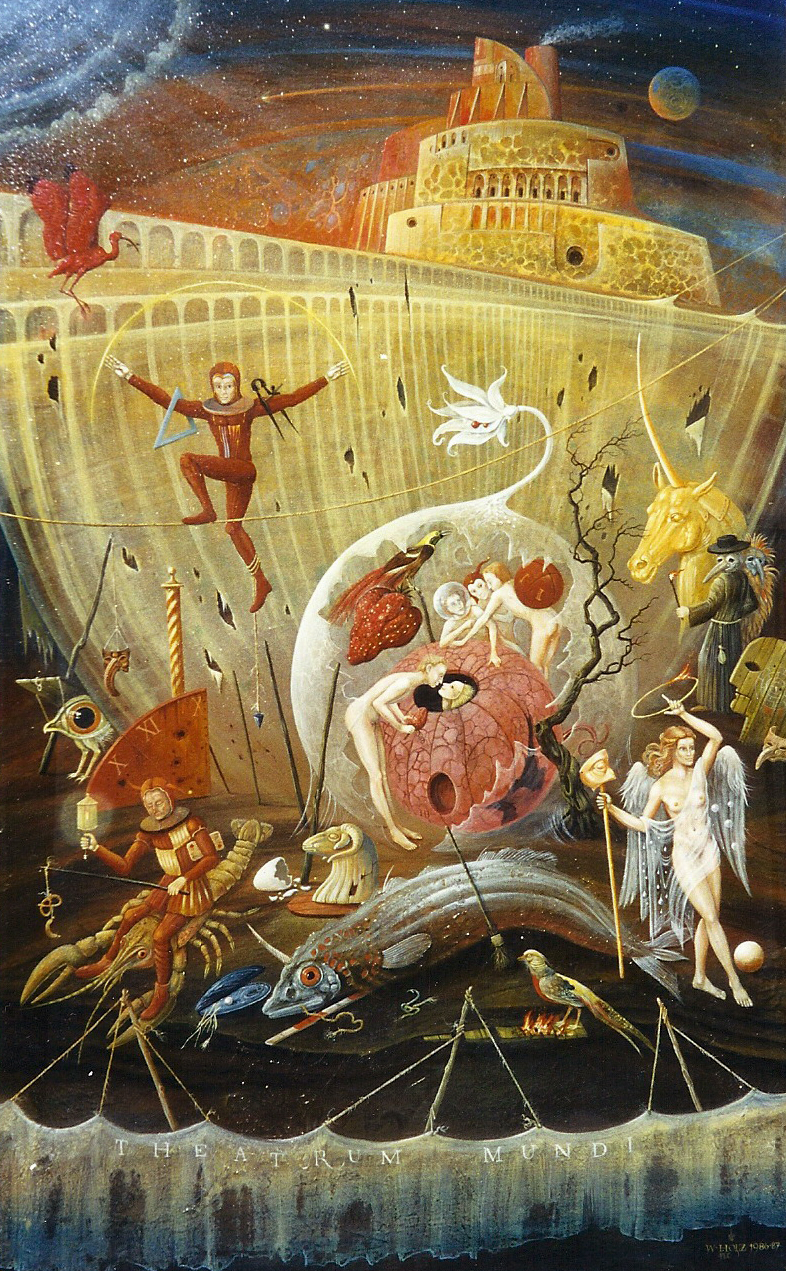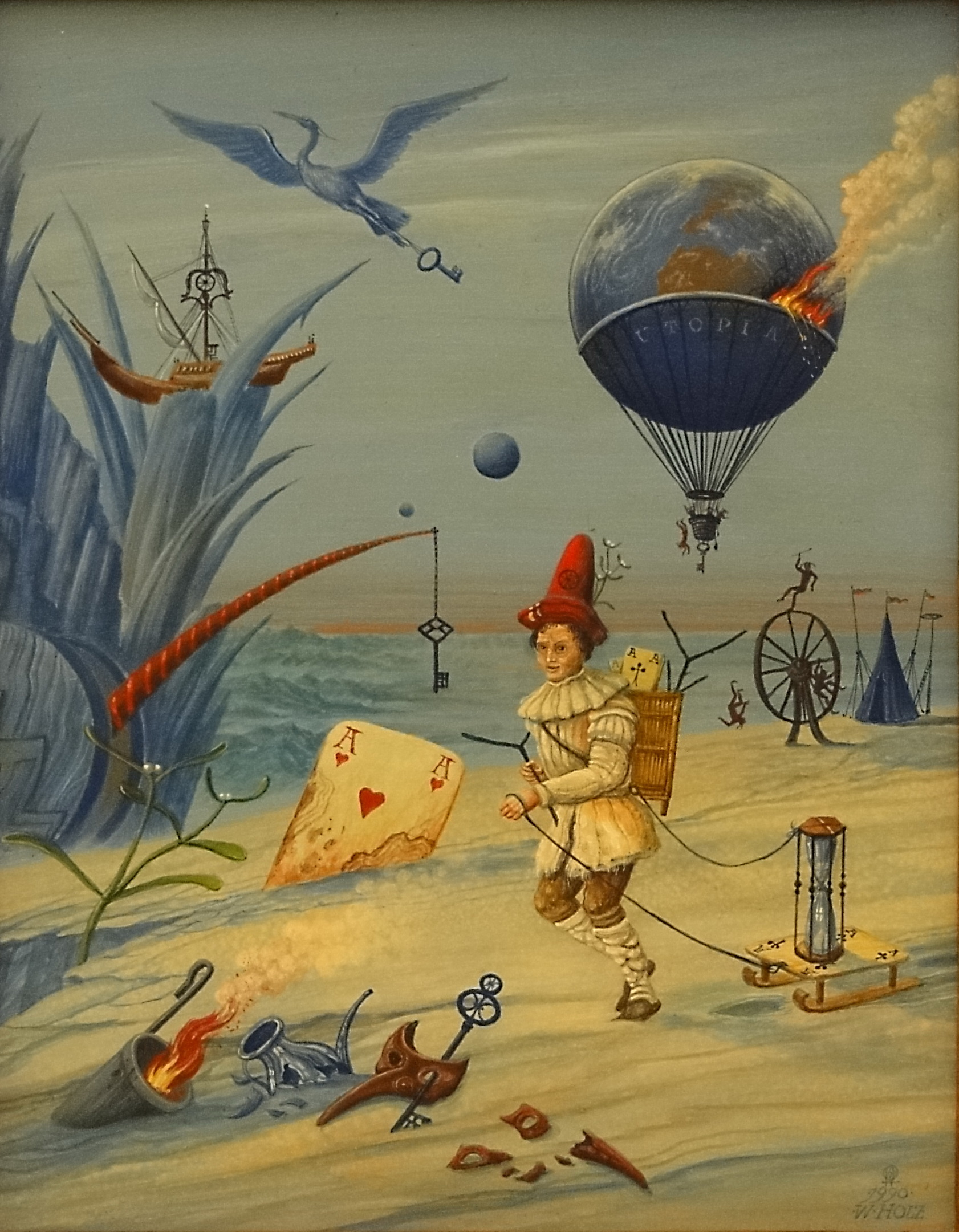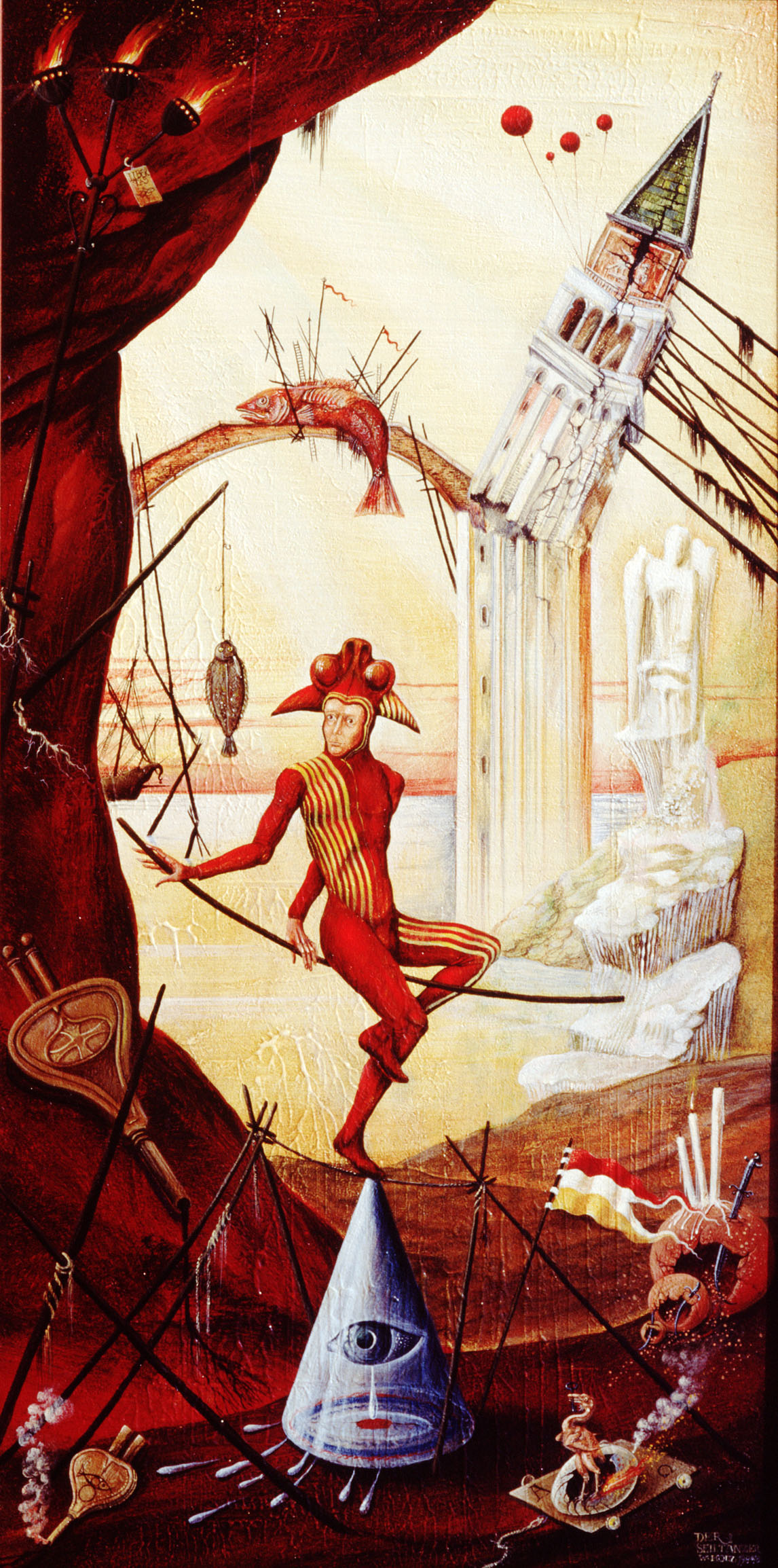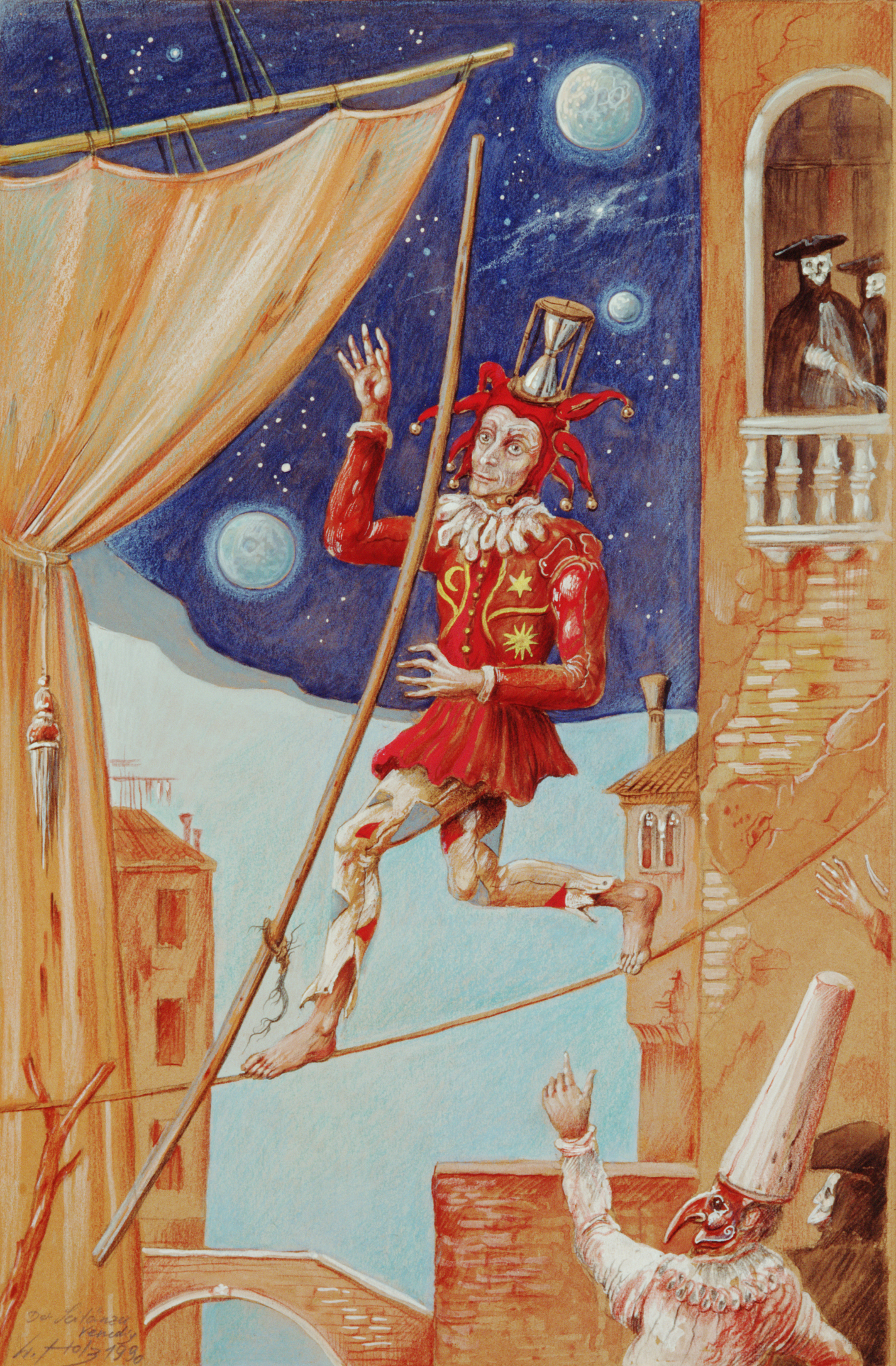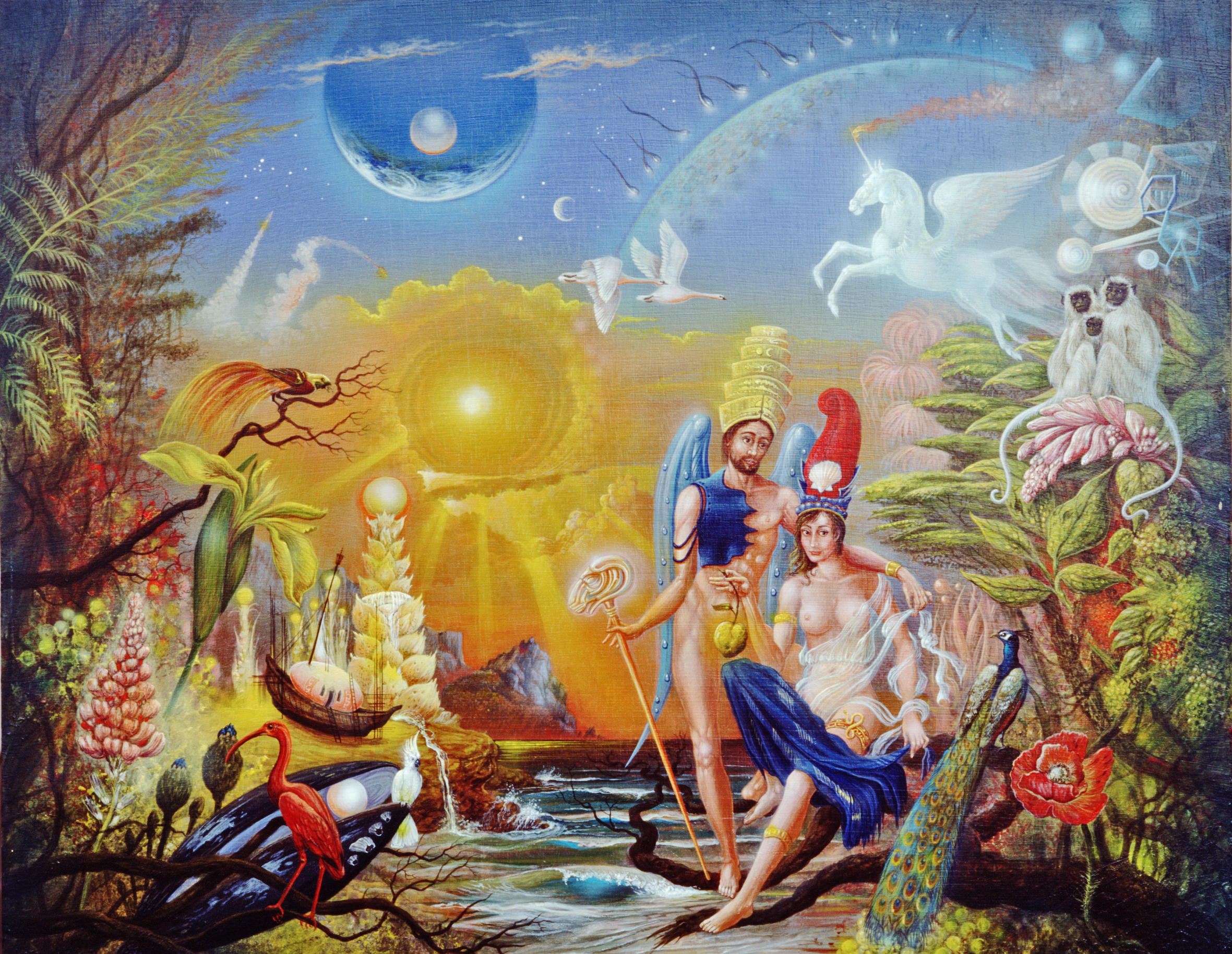 ---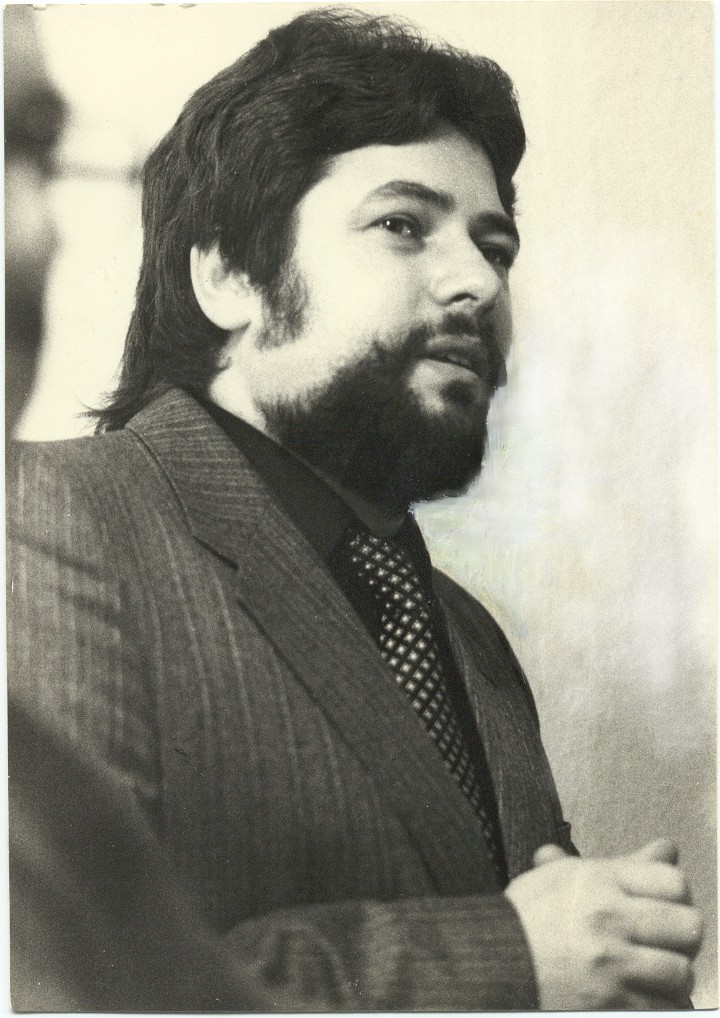 Werner Holz grew up in Hettenleidelheim, in the Pfalz region of Germany.
After his apprenticeship as a typographer, he studied graphic design in Mainz, Munich and Mannheim, Germany. He worked as a freelance fine artist in Frankenthal and Herxheim am Berg, Germany.
Important study trips took him to Bruegge, Gent, Belgium and Venice, Italy.
His very detailed old master technique was inspired by Hieronymus Bosch and Pieter Breugel, the Elder.
Neo-manneristic fantasies and visionary realms, painted sometimes with a single hair marten brush distinguish the style of Werner Holz. He falls into the category of Fantastic and Magic Realism.
His work is shown in many national and international galleries and is part of private and public collections.
A conservative humanist and moralist, Werner Holz was genuinely fascinated by foolishness as a counterpoint to rationality and insight.
The jester, depicted with or without cap and bell, is one of the main figures in his paintings and drawings.
Almost all of the works by Werner Holz are hold by private collectors.